Oh, Provence. This sun-soaked corner of France has lured visitors for centuries with its unique and captivating charm. I mean, who wouldn't be seduced by strolling through fields of fragrant lavender, taking in the stunning natural vistas, exploring crumbling châteaux and walking in the footsteps of illustrious artists? Provence is, after all, the perfect natural canvas.
But with so many things to see and do, how on earth do you choose the best place to stay in Provence? With something to offer everyone, there really isn't any one-size-fits-all approach to choosing where to stay in Provence.
I've gotten to know the region and its diverse offerings during our time living here, so I've put together this guide to help you choose the best places to stay in Provence!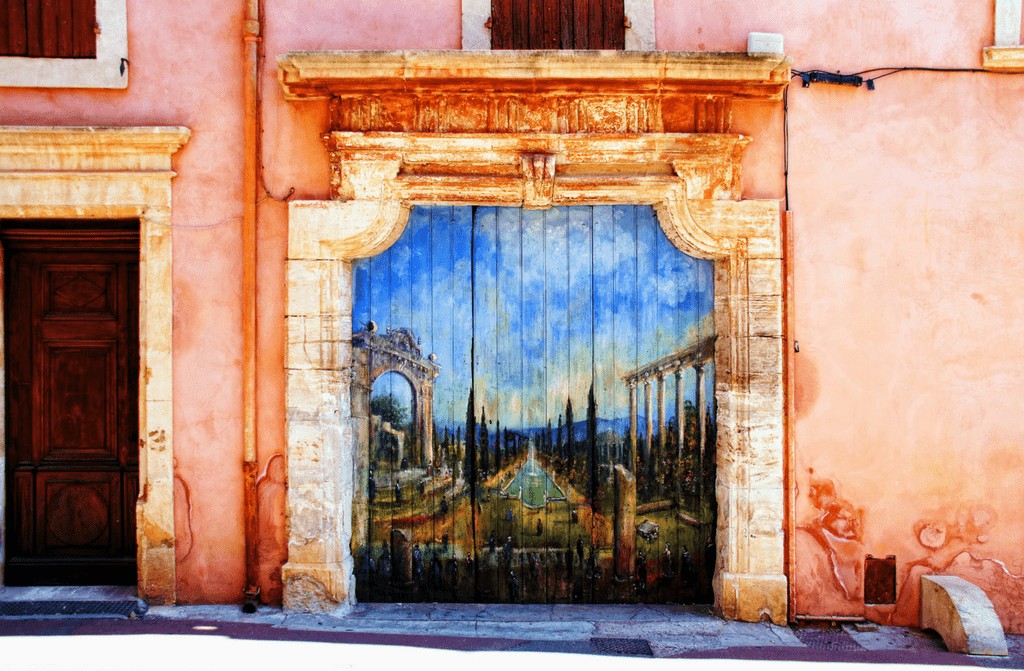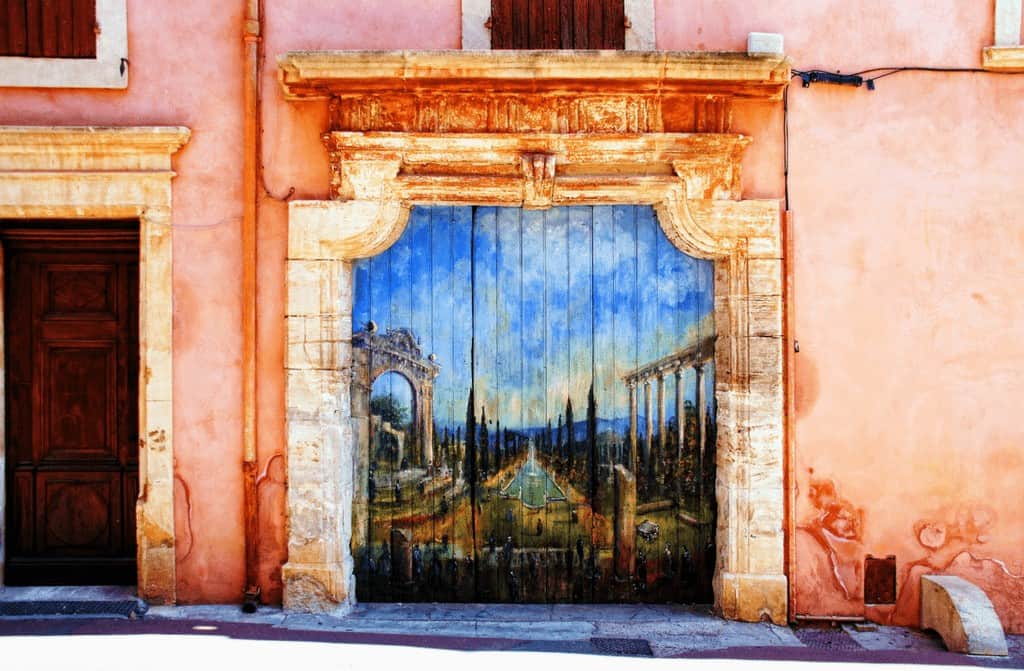 ---
Where to Stay in Provence, France
Whether you're after a romantic escape, a beach retreat, or an action-filled adventure holiday, Provence has you covered. Read on to find out where to stay in Provence, to make the most of your time in the region.
---
Looking for more Provence travel inspiration? Don't forget to join our free Facebook group Provence Travel Planning!
---
Best Villages to Stay in Provence
As a general rule, head away from the coast to find the pretty hillside villages synonymous with this part of France.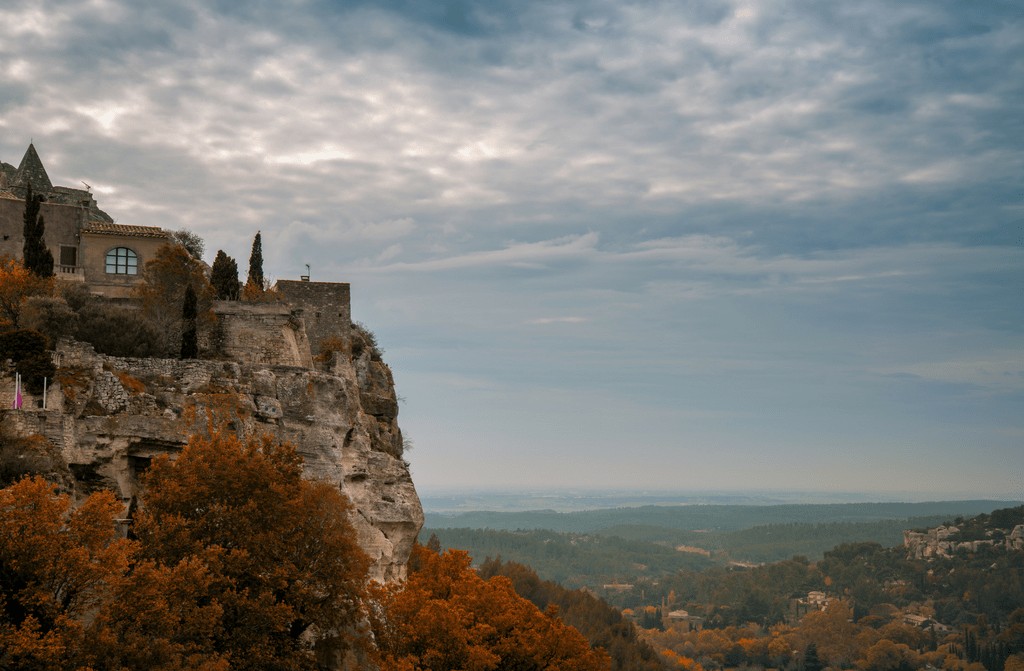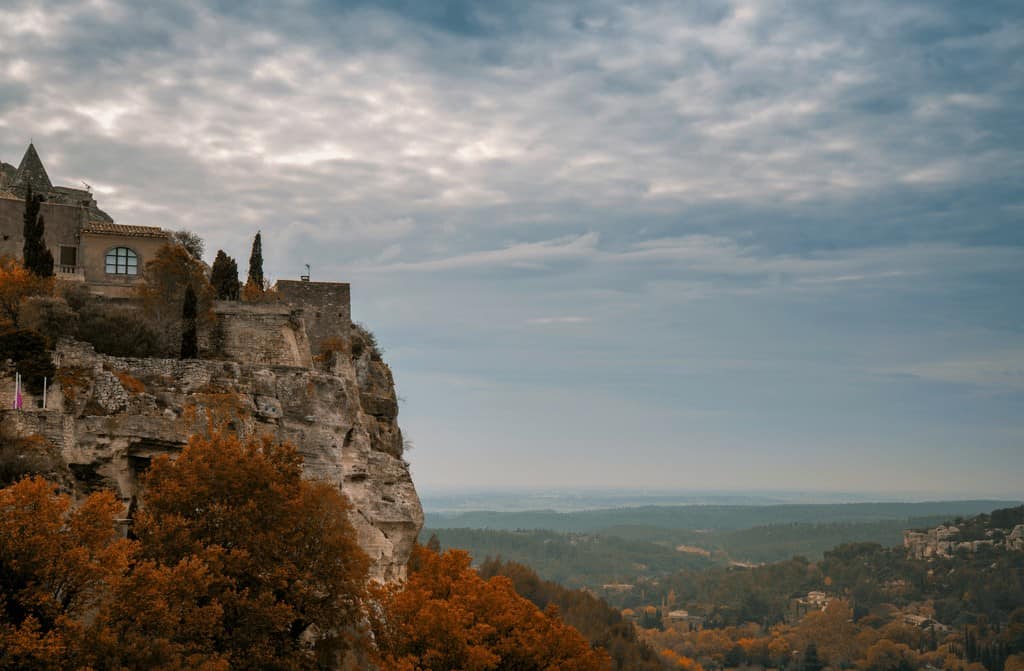 The Luberon Valley is a sure bet. Brimming with charisma, the Luberon is where you can step back in time and enjoy the authentic Provençal way of life. There are many amazing villages to enjoy in the Luberon – including some of France's most beautiful. Despite their seeming similarities, they are all unique in some way. Pick your favourite as a base and rent a car to explore the bucolic landscape that spills forth in front of you.
Roussillon is famed for its unique colour palette – taken from the very ground it's built on. Ochre deposits in the earth make this area of the Luberon glow a deep amber colour. The village houses are coated with a traditional ochre rendering, providing resistance against the harsh sun. The result creates a vibrant contrast to the deep green vegetation surrounding the village.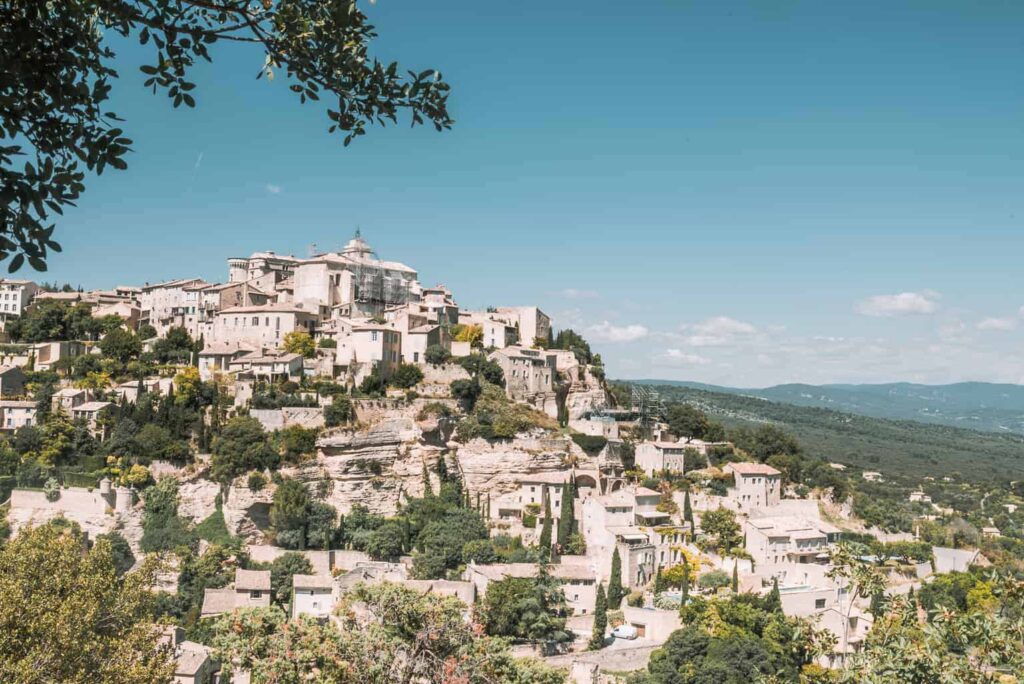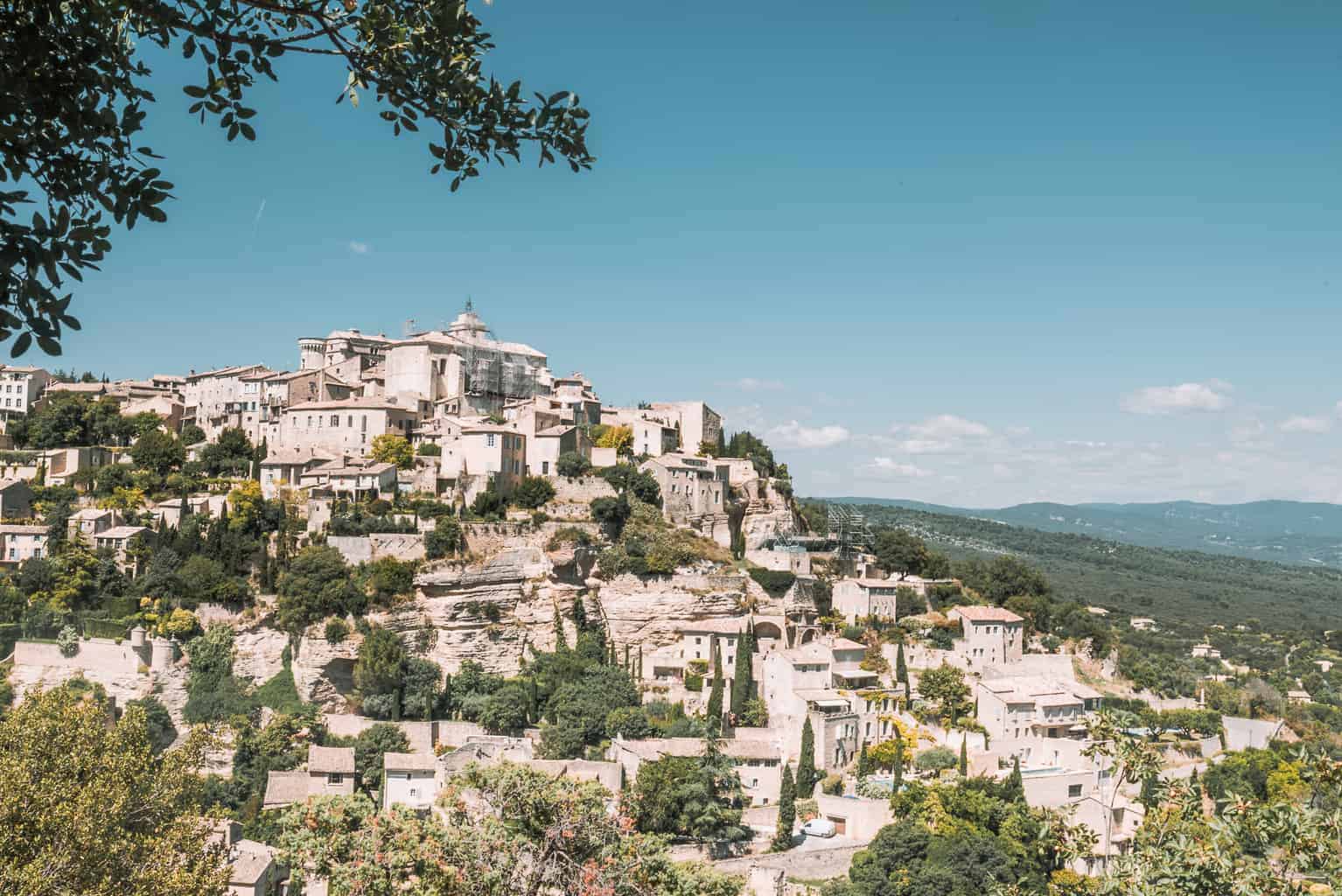 Gordes is possibly the most famous village in the Luberon, largely thanks to its starring role in the movie A Good Year. One of the few villages that are left with its striking château intact, it makes an attractive and impressive sight when viewed from afar.
My other favourites are Bonnieux, Lacoste, Ménerbes and the village of Cadenet for its enchanting ruined château.
Don't miss: The Ochre Trail near Roussillon is a short walk through a former ochre mine. The landscapes are incredible! And how Roussillon got its nickname "little Colorado". Nearby, Rustrel also has ochre-coloured landscapes and is a lovely spot for a long walk through the forest.
Read also: Guide to the Luberon Valley
BEST PLACES TO STAY IN THE LUBERON
Luxury – La Bastide de Gordes
Mid-Range – Villa des Roses
Budget – Chez Christel
---
Best Area to Stay in Provence for Lavender Fields
From June to August Provence becomes a patchwork of purple fields as the famed lavender fields come into bloom. And while you can find violet visions throughout the region there are two spots that stand out from the crowd.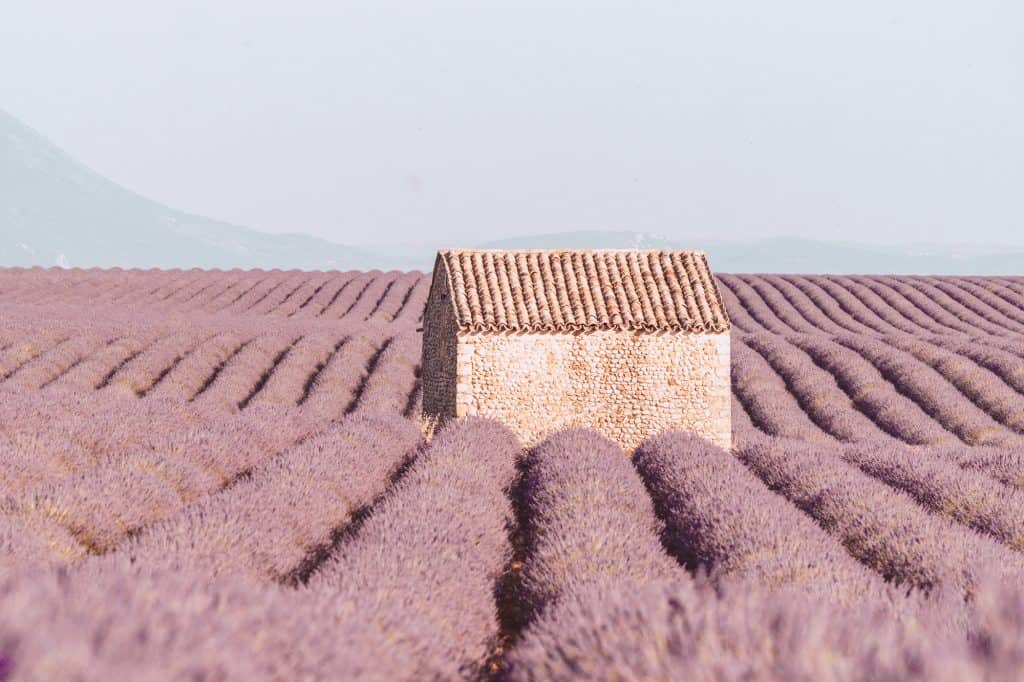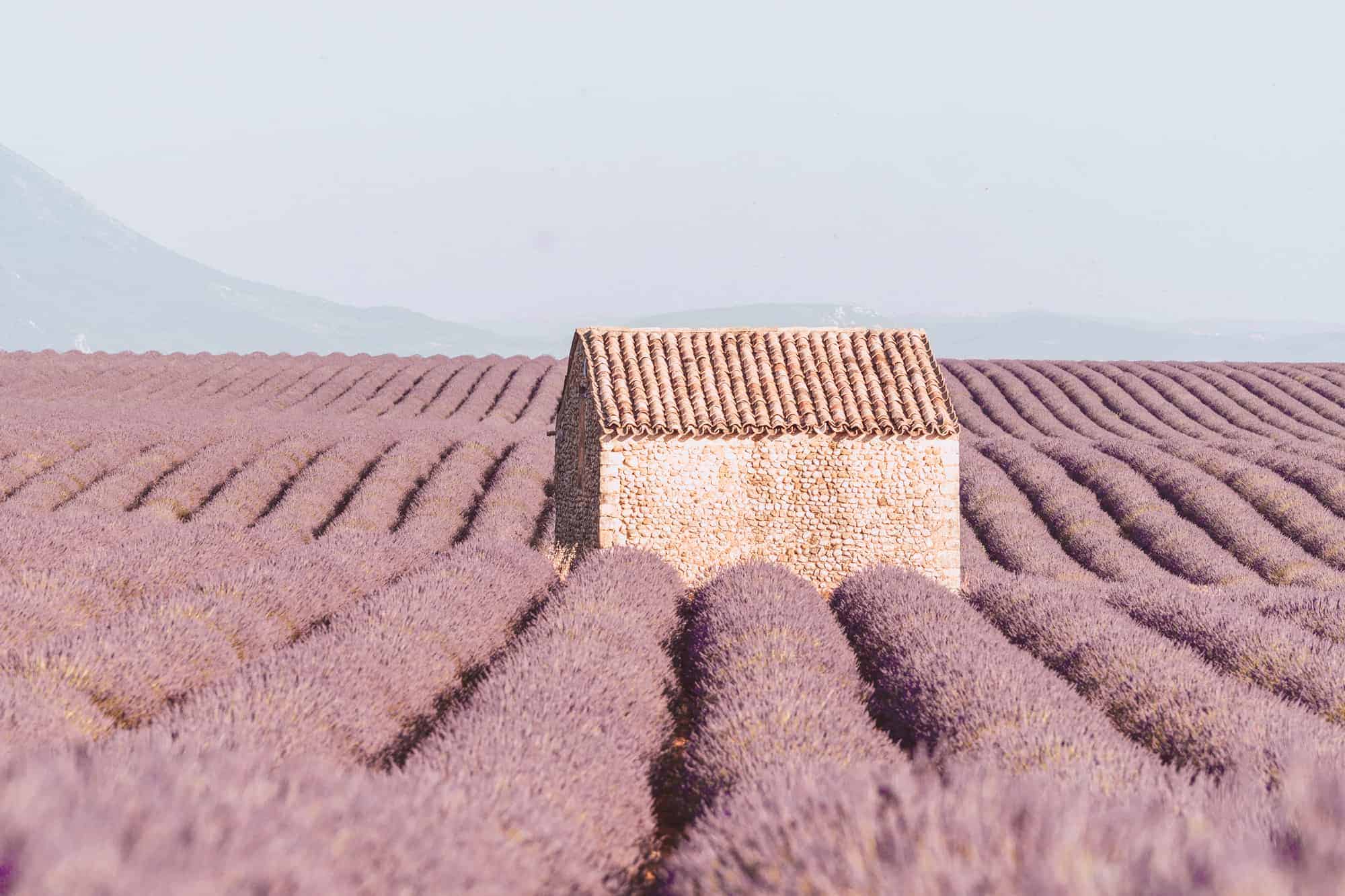 Abbaye Notre-Dame de Sénanque is a sacred place at all times of the year. But come summer, it's doubly impressive as the flowering lavender fields frame the 12th-century monastery.
Meanwhile, further east at the Plateau de Valensole, lavender fields fan out as far as the eye can see.
Don't miss: If you're a fan of lavender, a visit to Provence's lavender museum is a must-do while you're in the area! Here you'll learn about what makes the plant so special and how it has been a vital part of Provençal living for centuries.
Read also: Where to find the best lavender fields in Provence.
BEST PLACES TO STAY NEAR THE LAVENDER FIELDS
Luxury – La Bastide de Moustiers
Mid-Range – Les Terrasses de Valensole
Budget – Maison d'hôtes du Grand Chêne
---
Best Place to go for Wildlife
For wildlife in Provence, there's no better place to go than the Camargue. This river delta plays host to over 400 species of birds including the pink-billed greater flamingos.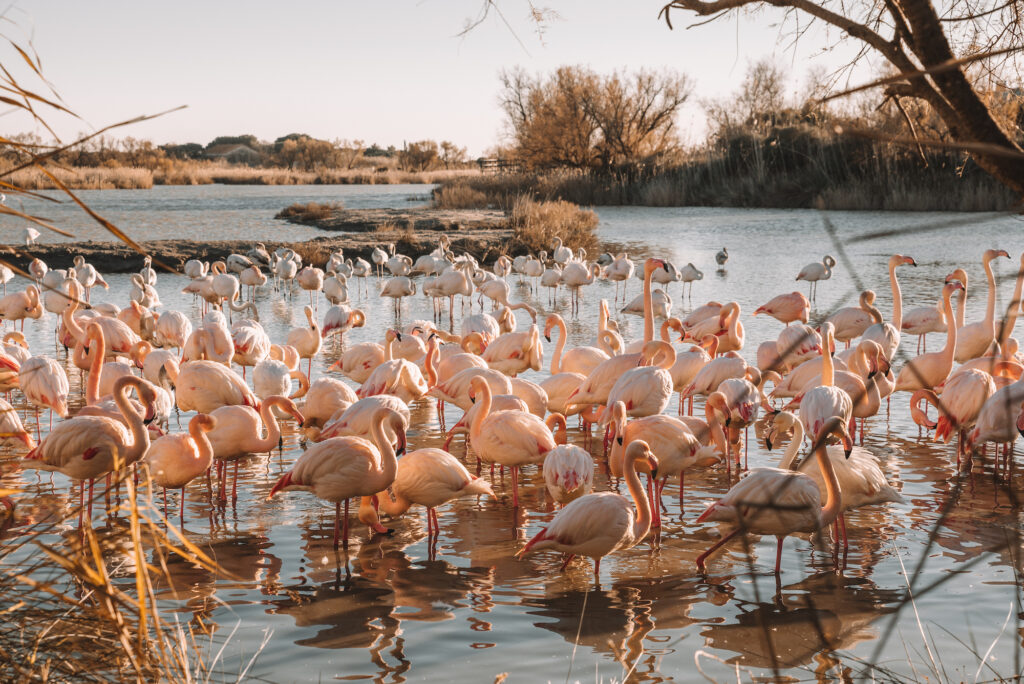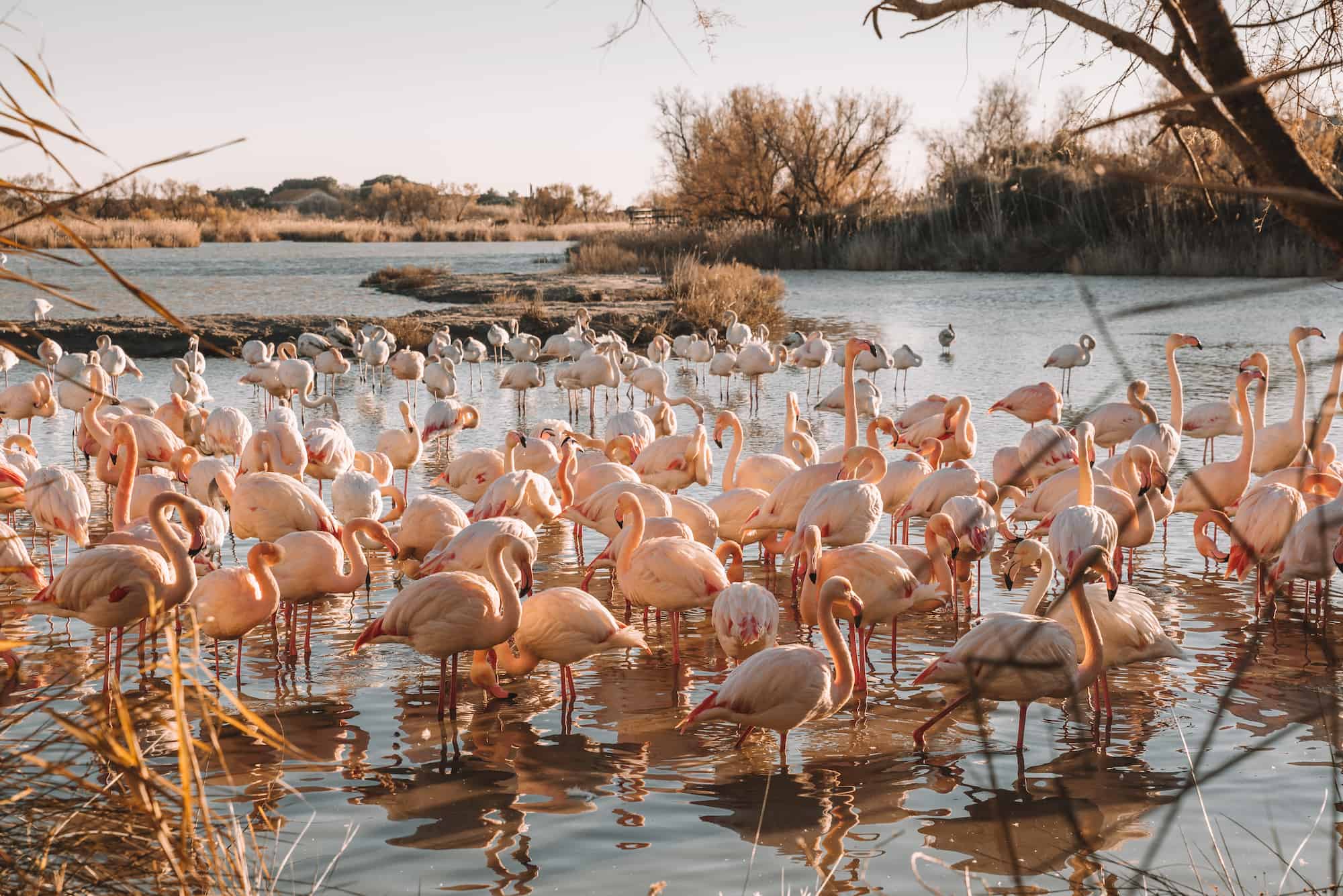 The 930 km2 area of wetlands and marshes is also home to herds of white Camargue horses who graze freely, and the much revered Camargue cattle.
Don't miss: If you're short on time in the Camargue and want to make the most of your visit, head straight to the Parc Ornithologique where you'll have flocks of flamingos at your fingertips (almost).
BEST PLACES TO STAY IN THE CAMARGUE
Luxury – Hôtel L'Estelle en Camargue
Mid-Range – La Tramontane
Budget – Hostellerie du Pont de Gau
---
Best Places for Beaches
If there's one thing Provence knows how to do well – it's coastlines. From the dazzling shorelines of the Côte d'Azur to the secret swimming holes of Porquerolles, life's a beach in Provence!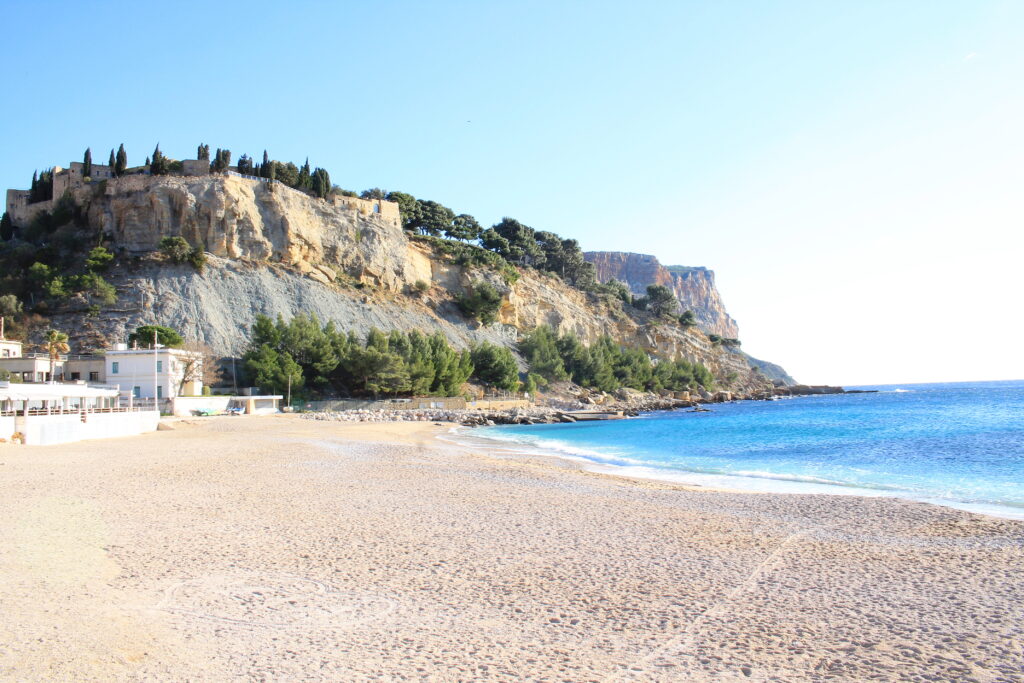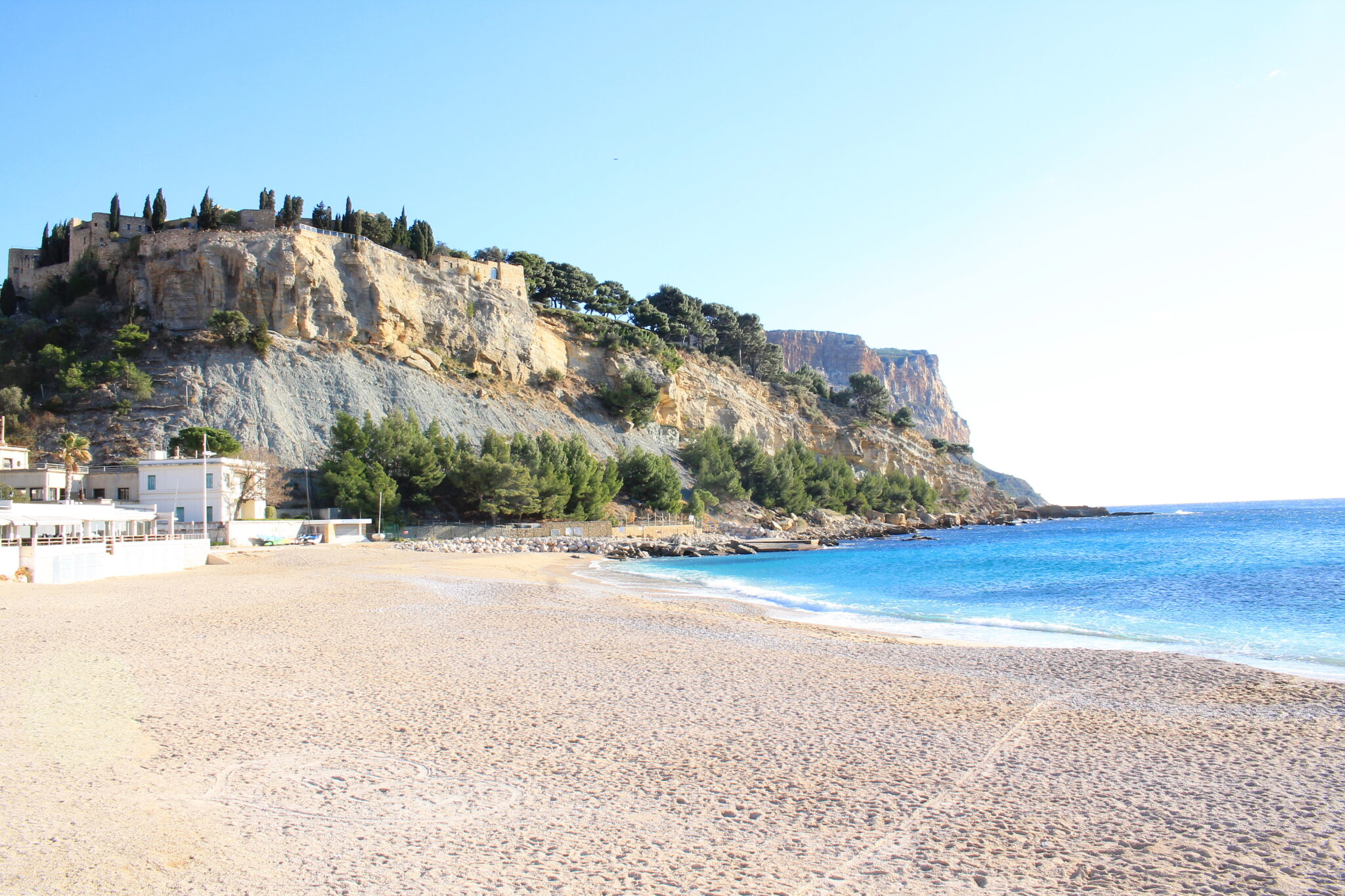 My two favourite swimming spots are located either side (but seemingly a world away) of Marseille. Cassis is a lovely little portside town that makes the ideal base for a beach holiday.
The Plage de la Grande Mer is a family-friendly beach located right next to the village centre. But if you're up for a walk, Cassis is also the starting point for the Calanques de Cassis where you'll find seductively secluded coves tucked between towering stone promontories.
Alternatively, head to the beachside village of Sainte Croix to find the iconic Mediterranean beach experience. The petite Plage de Sainte-Croix is a popular spot in the summer months but outside of the school holidays, it's a true oasis.
Don't miss: If you're up for a bit of a hike, continue along the Calanques of cassis walkway right down to Calanque d'En-Vau where you'll be rewarded with the most amazing secluded beach and stunning views!
BEST HOTELS IN CASSIS
Luxury – Hotel Les Roches Blanches (Read our review here)
Mid-Range – Les Jardins de Cassis
Budget – Interhotel Cassitel
---
Best Place for Walking in Provence
The rugged landscape of the Alpilles makes the perfect backdrop for walking in Provence. Wander between the olive groves, cypress trees, hills and valleys that inspired many a Van Gogh painting.
Take in the magnificent views, find hidden waterfalls, climb through forgotten caves and discover the famous rock with two holes.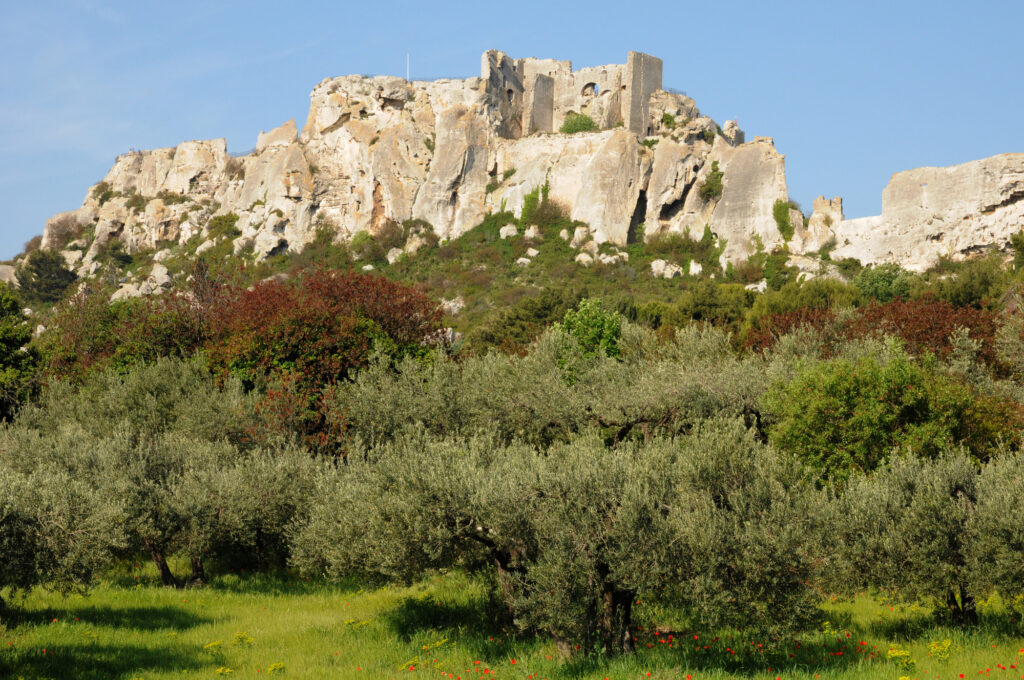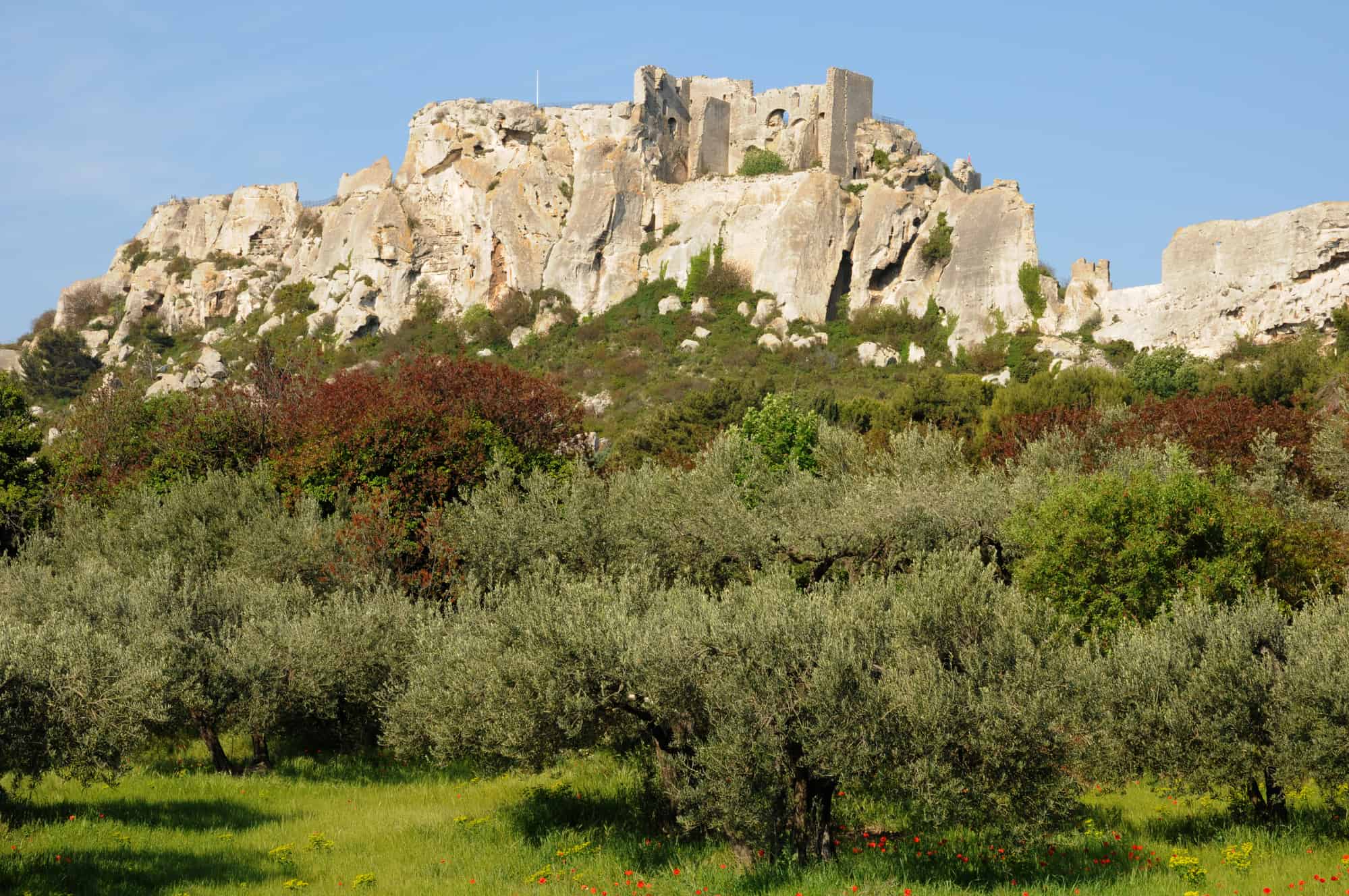 Saint-Rémy-de-Provence is the perfect base for exploring the Alpilles region and its walks. This typically Provençal town has been beautifully restored and its a pleasure to stroll its attractive town centre brimming with craft shops, cafes and boutiques.
Don't miss: The Alpilles were brought to life with Van Gogh's paintings. Get an insight into the life of Saint-Rémy's most famous artist at the Musée Estrine.
BEST HOTELS IN SAINT-REMY-DE-PROVENCE
Luxury – Hotel Château des Alpilles (Read our review here)
Mid-Range – Hotel du Soleil et Spa
Budget – Canto Cigalo
---
Best Places to Stay in Provence for Adventure
If you're after adventure, there's one place you'll find it in spades – the Verdon Gorge. Famous for its striking turquoise coloured water, the Gorges du Verdon also earns the title of the deepest canyon in Europe.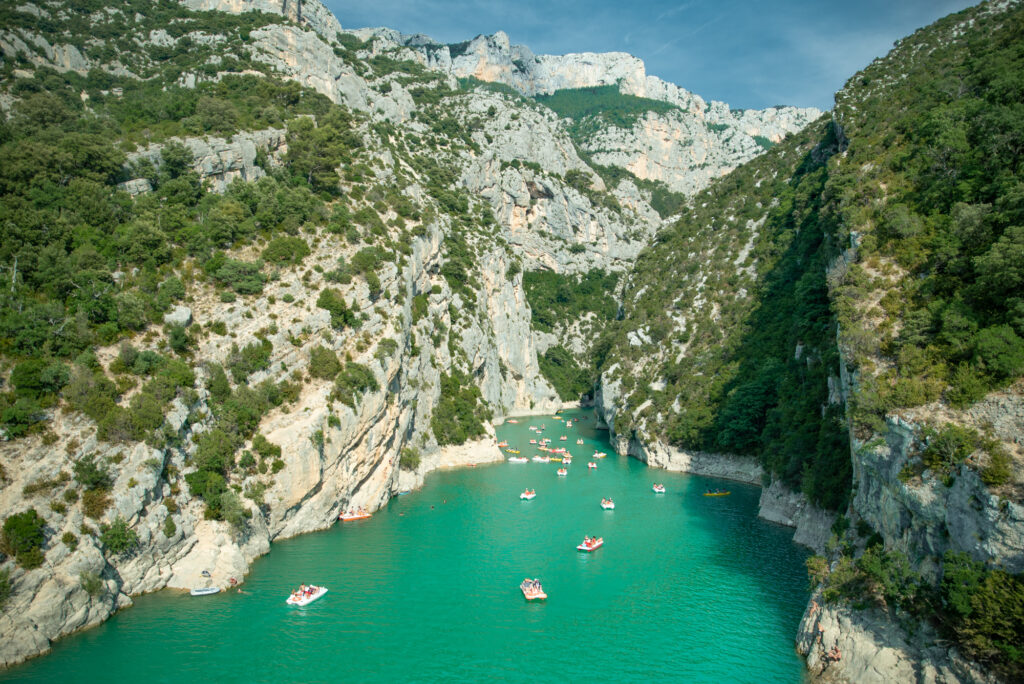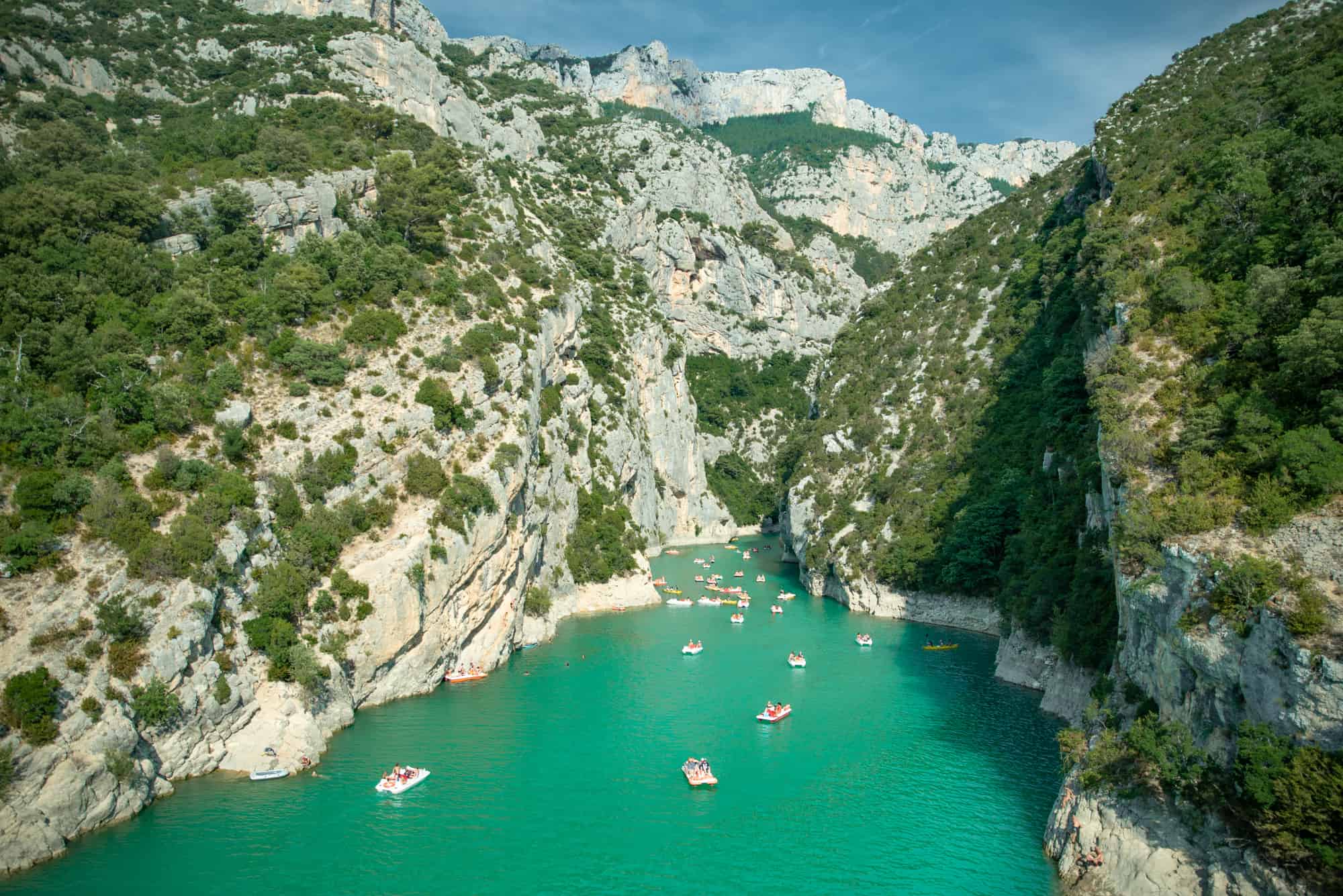 It's the ideal place to indulge in watersports such as kayaking, rafting and sailing. But if you're after more adrenaline, you can also try your hand at canyoning, rock climbing and even bungy jumping!
Don't miss: Depending on which vantage point you're after, both walking the kayaking the Verdon Gorge allows you to experience the canyon at its finest.
BEST HOTELS NEAR THE VERDON GORGE
Luxury – Hotel & Spa des Gorges du Verdon
Mid-Range – Château de Trigance
Budget – Les Bastides de Chanteraine
---
Best Town to Stay in Provence for Antiques
There's one village in Provence whose name is synonymous with antique shopping. It is L'Isle-sur-la-Sorgue. This picturesque village of the Luberon Valley is the third-largest centre for antiques in Europe. Here you'll find antique and bric-a-brac stores galore, plus a weekly market held on a Sunday. The two major antique fairs of the year take place over Easter and mid-August – so pop them on your calendar!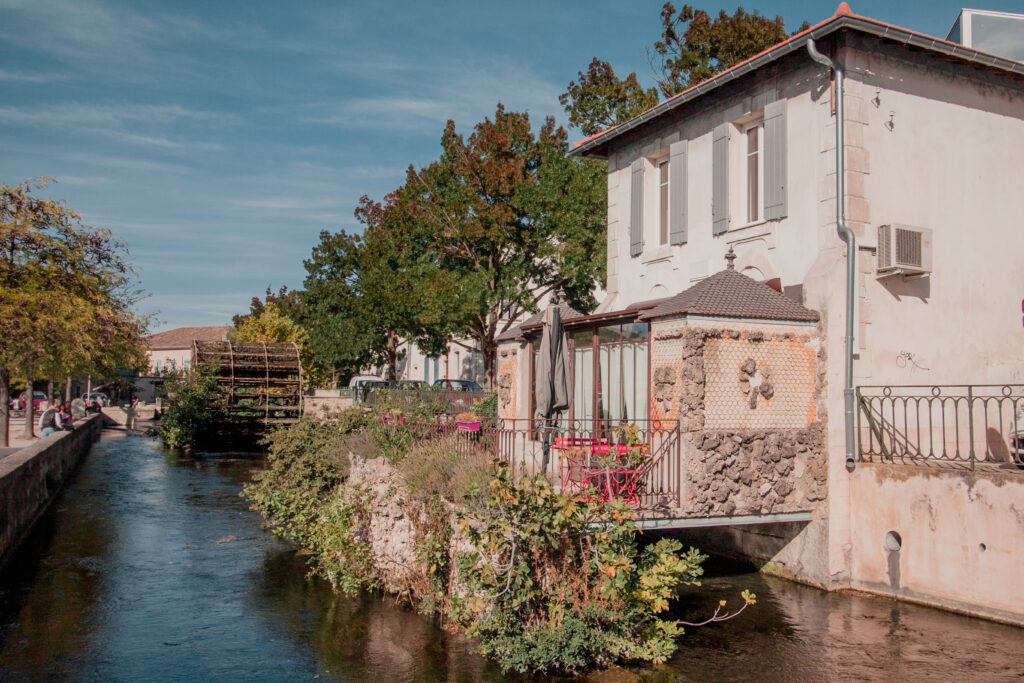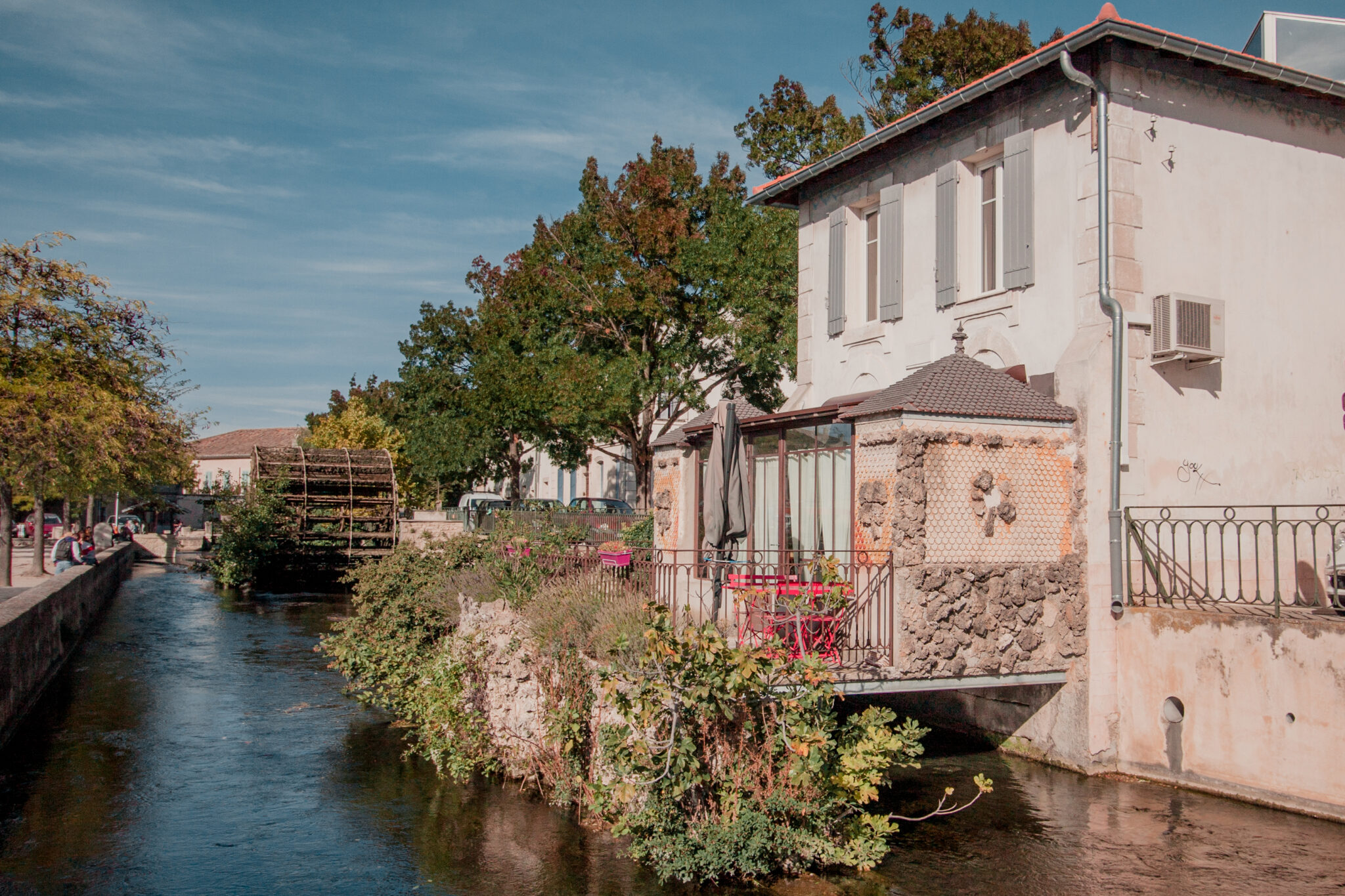 Apart from antiques, L'Isle-sur-la-Sorgue is famous for the canals that flow throughout the town. The moss-covered water wheels that pepper the village are the only remnant of what was once a booming textile industry in the area.
Don't miss: 10 minutes from L'Isle-sur-la-Sorgue you'll find Fontaine de Vaucluse – which is the name of both the charming village and its famous spring. The spring feeds the river Sorgue and is the biggest in France. It's an excellent day trip to the village and a short walk to see the spring.
BEST PLACES TO STAY IN L'ISLE-SUR-LA-SORGUE
Luxury – La Maison Sur La Sorgue
Mid-Range – Grande Hotel Henri
Budget – Mas Clement
---
Best Place for Ancient sites
There's no shortage of historical attractions in Provence, but some of the most impressive sites are situated near the southern city of Arles. Discover the Roman Amphitheatre that dates back to 90 AD. Visit the iconic Church of St. Trophime, and make the journey out to the Barbegal aqueduct and mill.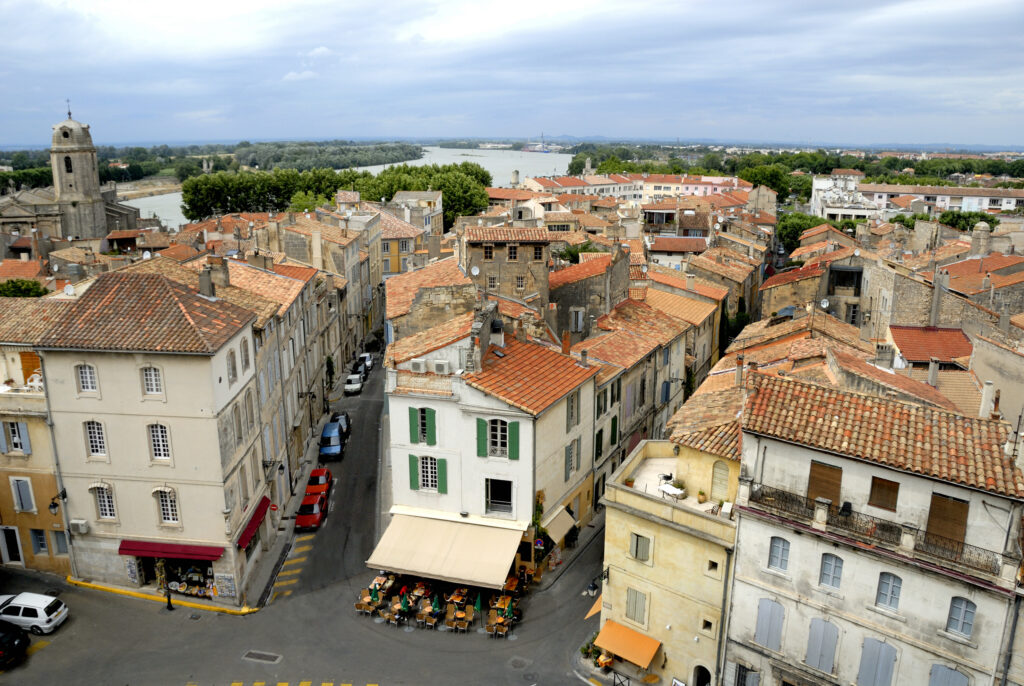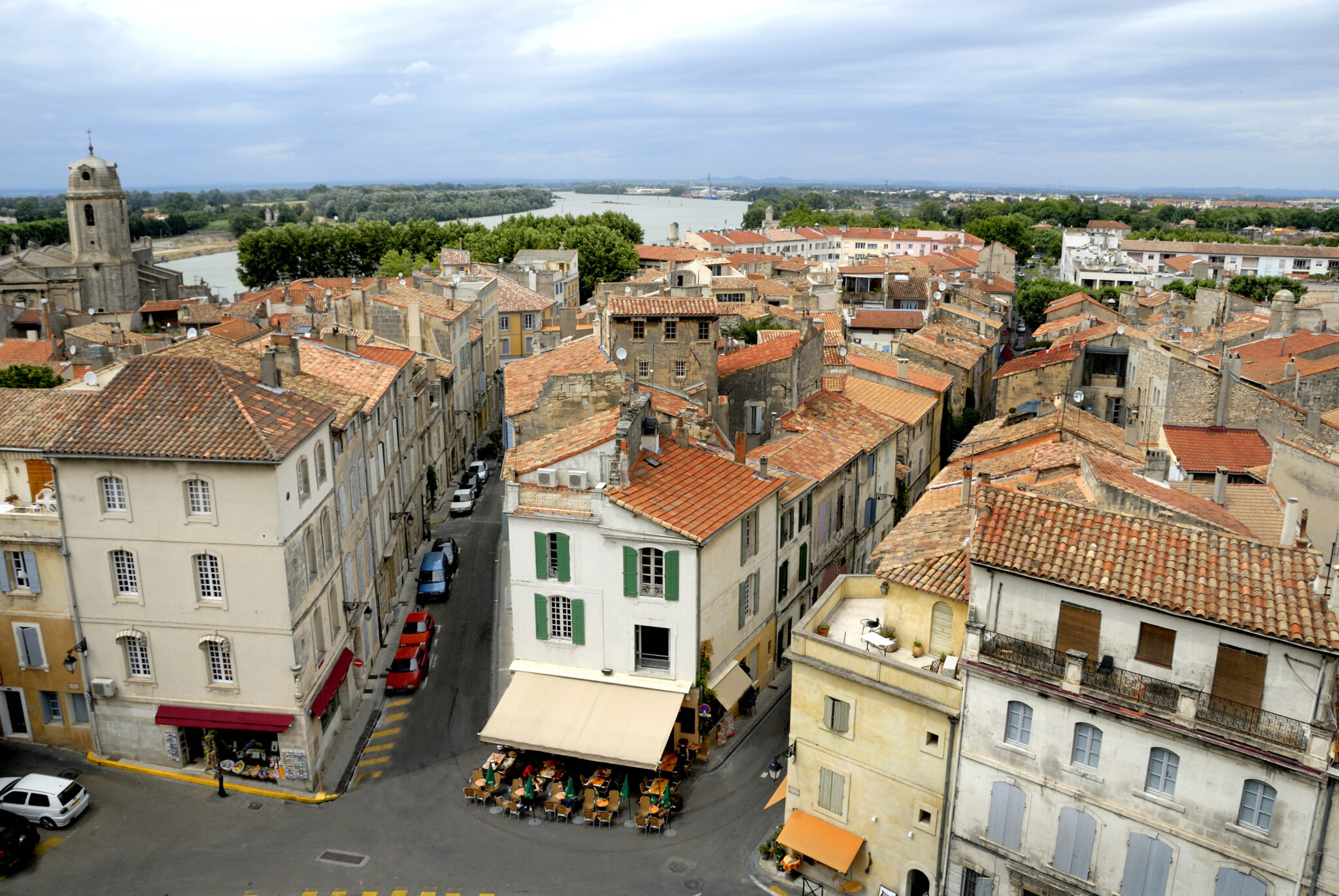 You can also use Arles as a base to explore the ancient city of Glanum, located near Saint Remy de Provence, the medieval castle of Les Baux de Provence (named one of the finest historical sites in France) and the Pont du Gard near Nîmes.
Don't miss: Catch a live concert at the Théâtre Antique. Located next to the Amphitheatre, this 1st-century Roman theatre makes a breathtaking venue for an evening out.
TOP HOTELS IN ARLES
Luxury – L'Hôtel Particulier
Mid-Range – Le Mas Montredon
Budget – Hotel le Mas des Ponts d'Arles
---
Best Place to Stay in Provence to be Centrally Located
Aix-en-Provence is my favourite city in Provence and one which is deservingly very popular with visitors. The old capital of Provence has so much going for it. Not least the historic old town centre with its wonderfully curved and cobbled streets, the many cultural events held throughout the year, the secret gardens, the almost daily markets, and the masses of museums and art galleries!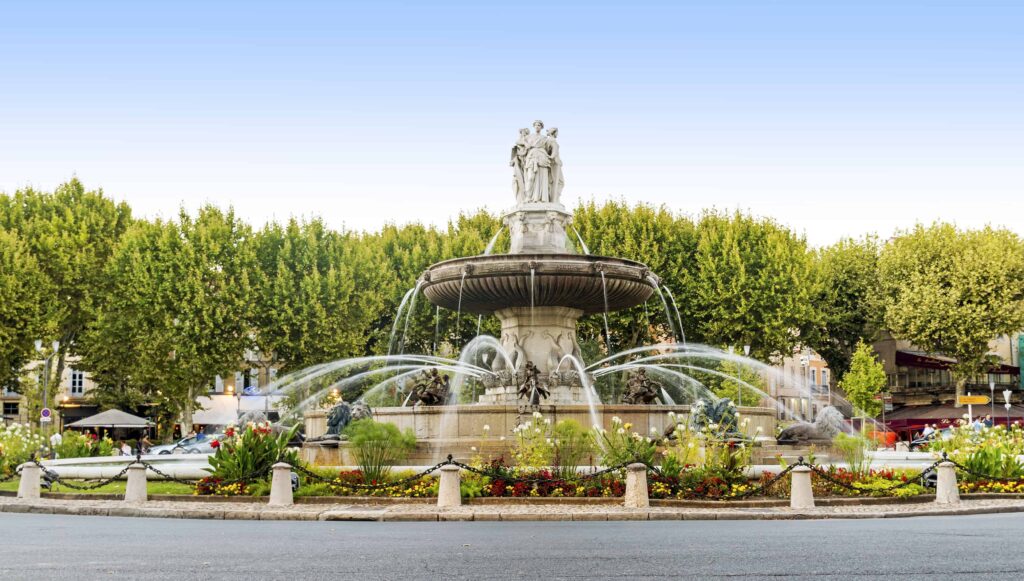 It's not only a fantastic destination in its own right, it also has the advantage of being centrally located. If you want to see everything Provence has to offer without having to change accommodation as you go, then Aix is the best city to stay in Provence. It's only around an hour's drive to the Camargue, Avignon, the Luberon and the Verdon Gorge. Meaning you can explore by day and wine & dine in Aix by night.
Don't miss: During the summer months, the streets of Aix-en-Provence set the stage for the annual Festival d'Aix. Don't miss the chance to catch an Opera or two during this world-renowned music festival in July.
WHERE TO STAY IN AIX-EN-PROVENCE
Luxury – La Maison d'Aix (Read review)
Mid-Range – Hotel Cezanne Boutique Hotel (Read review)
Budget – Les Quatre Dauphins (Read review)
READ OUR FULL AIX-EN-PROVENCE HOTEL GUIDE HERE
---
Best Place to Stay in Provence for Culture
Avignon is the place to be for a hefty dose of culture. Set within medieval ramparts, the old town centre is classified as a UNESCO World Heritage Site. It's home to some of the most impressive sites in Provence, including the amazing Palais des Papes, the Roman Avignon Cathedral and the famous four arches of the Pont Saint-Bénézet.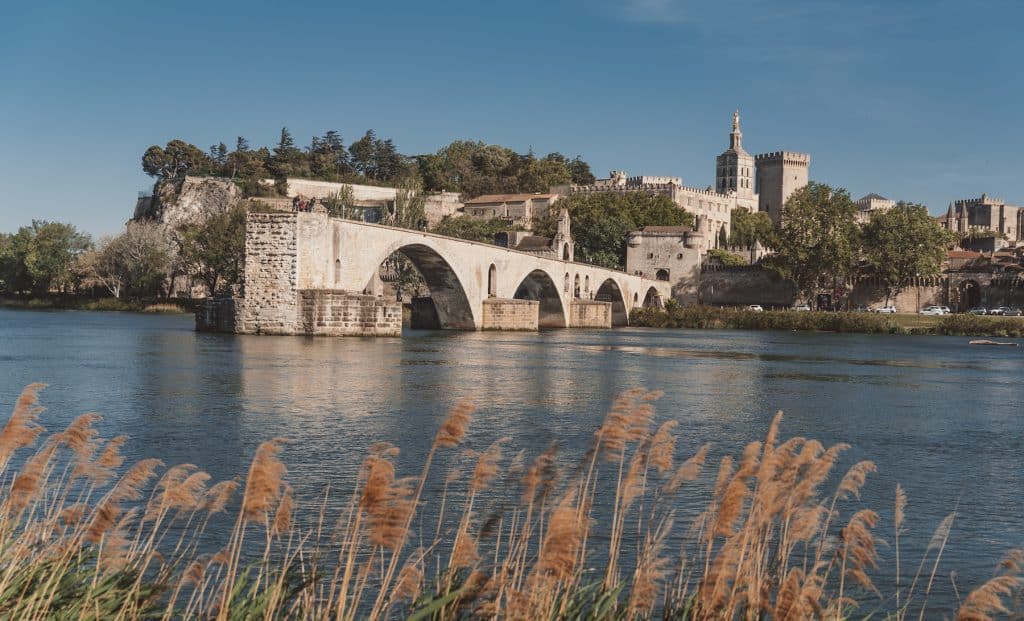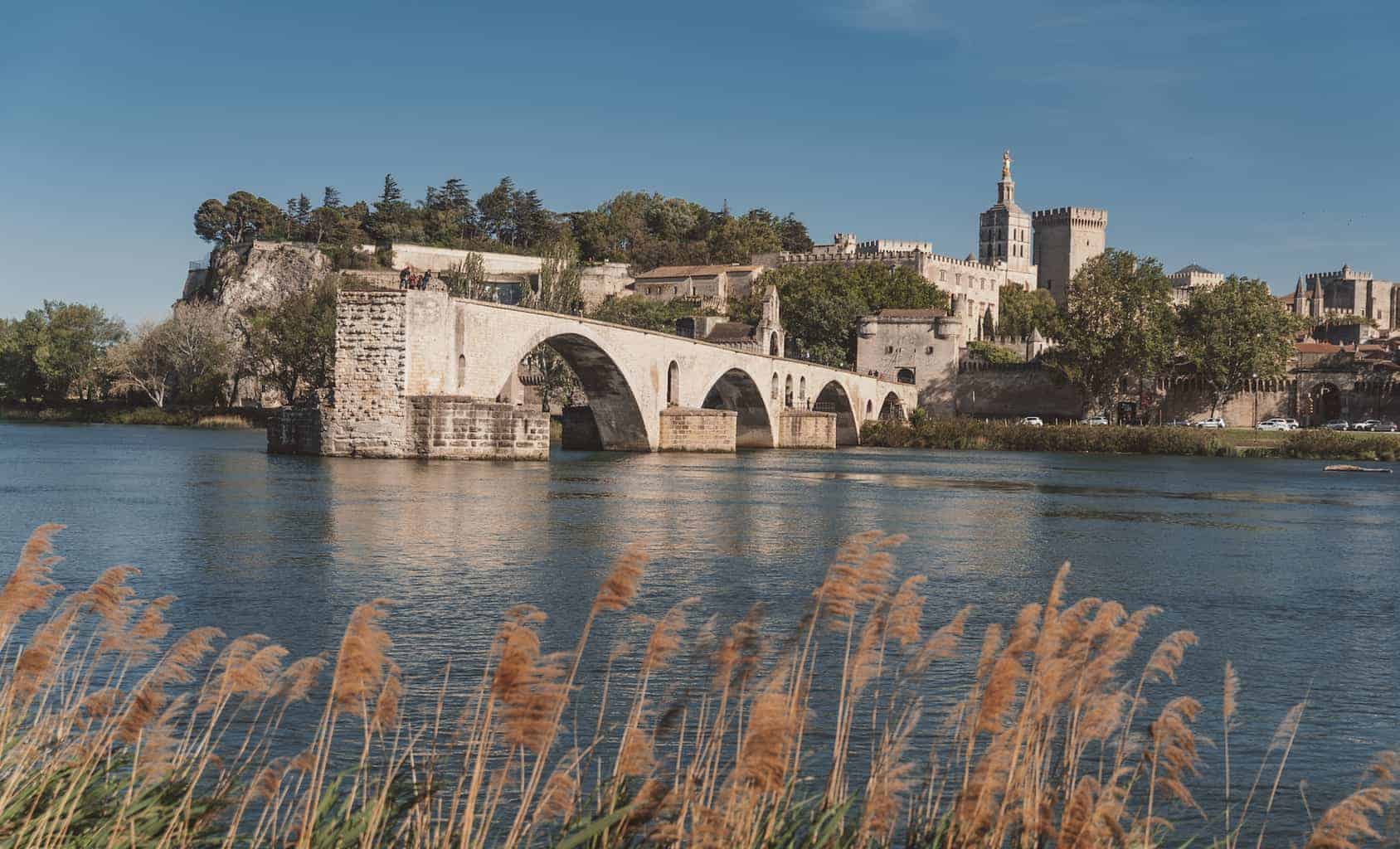 Every summer, Avignon hosts an arts festival aptly named the Festival d'Avignon. The 70-year-old festival showcases theatre productions throughout Avignon during a jam-packed 4-week schedule. But the fun doesn't all take place in Summer, cultural events are scheduled in all year round, with another large dance Festival taking centre stage in February.
Read also: Top things to do in Avignon and Best day trips from Avignon
Don't miss: Les Halles Market is a covered food market in the heart of the city. It's a popular meeting spot and an absolute must-do while visiting Avignon. Sample the delicacies of Provençal cuisine while mingling with the locals.
BEST PLACES TO STAY IN AVIGNON
Luxury – La Mirande (Read review)
Mid-Range – Les Jardins de Baracane (Read review)
Budget – Le Magnan (Read review)
READ OUR FULL AVIGNON HOTEL GUIDE HERE;
OR FIND THE BEST VACATION RENTALS IN AVIGNON HERE
---
Best Place to Stay in Provence for City Living
Marseille is a bustling metropolitan city with an upbeat vibe. It's also a city of contrast. While the Vieux-Port has been refreshed in recent years with an ultra-modern makeover, a few streets back you'll find the grungy bars and true character the city is renowned for. A great place to shop, sightsee, or simply sit in a waterfront cafe and people-watch.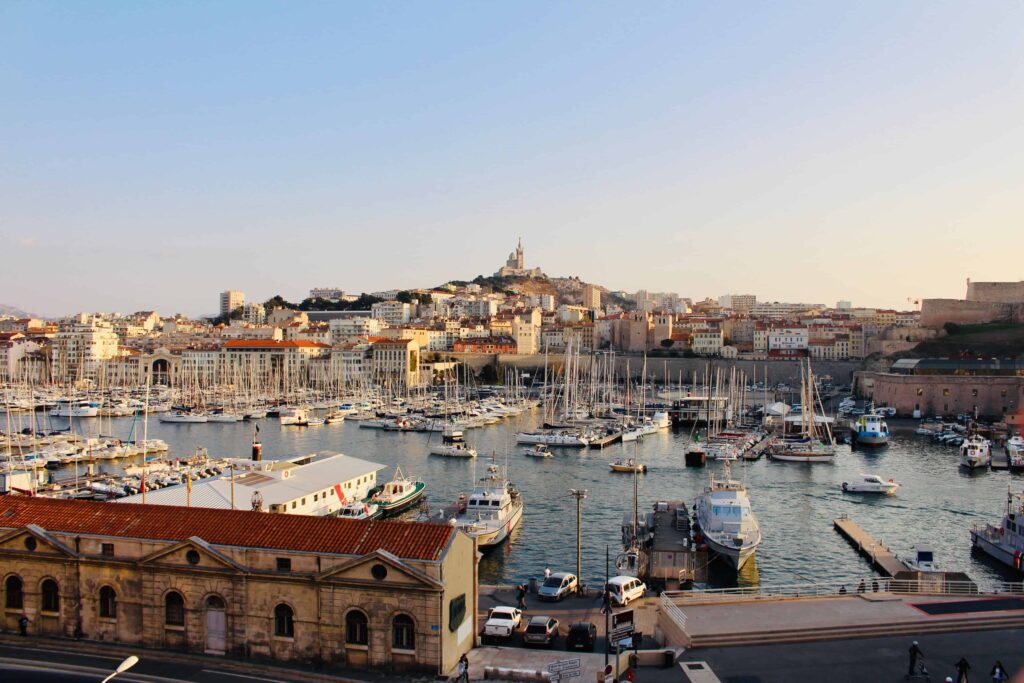 Marseille ticks all the boxes for a city fix while still being a great base to explore the Mediterranean coast of the South of France.
Don't miss: A walk up to the Basilique Notre-Dame-de-la-Garde is an essential part of your visit to Marseille. Rising above the city skyline, the Roman-Byzantine style, 19th-century church is a sight to behold. And needless to say, you'll have the best view in the city!
TOP HOTELS IN MARSEILLE
Luxury – Hotel C2
Mid-Range – Grand Hotel Beauvau Marseille (Read review)
Budget – Mama Shelter (Read review)
READ OUR FULL MARSEILLE HOTELS GUIDE HERE;
OR FIND THE BEST VACATION RENTALS IN MARSEILLE HERE
---
Best Places to Stay in Provence for Families
With so many things to do with kids in Provence, I couldn't pick just one best spot to enjoy a family holiday. The southern cities of Aix and Marseille cater very well for younger visitors, but outside these main centres, you'll find plenty of family-friendly attractions also.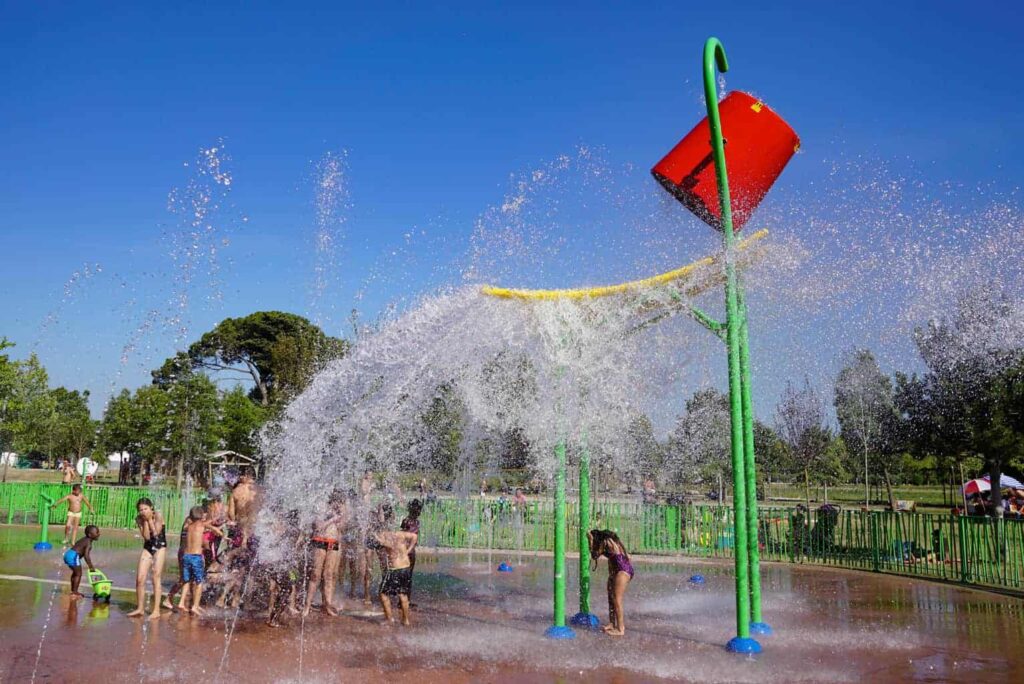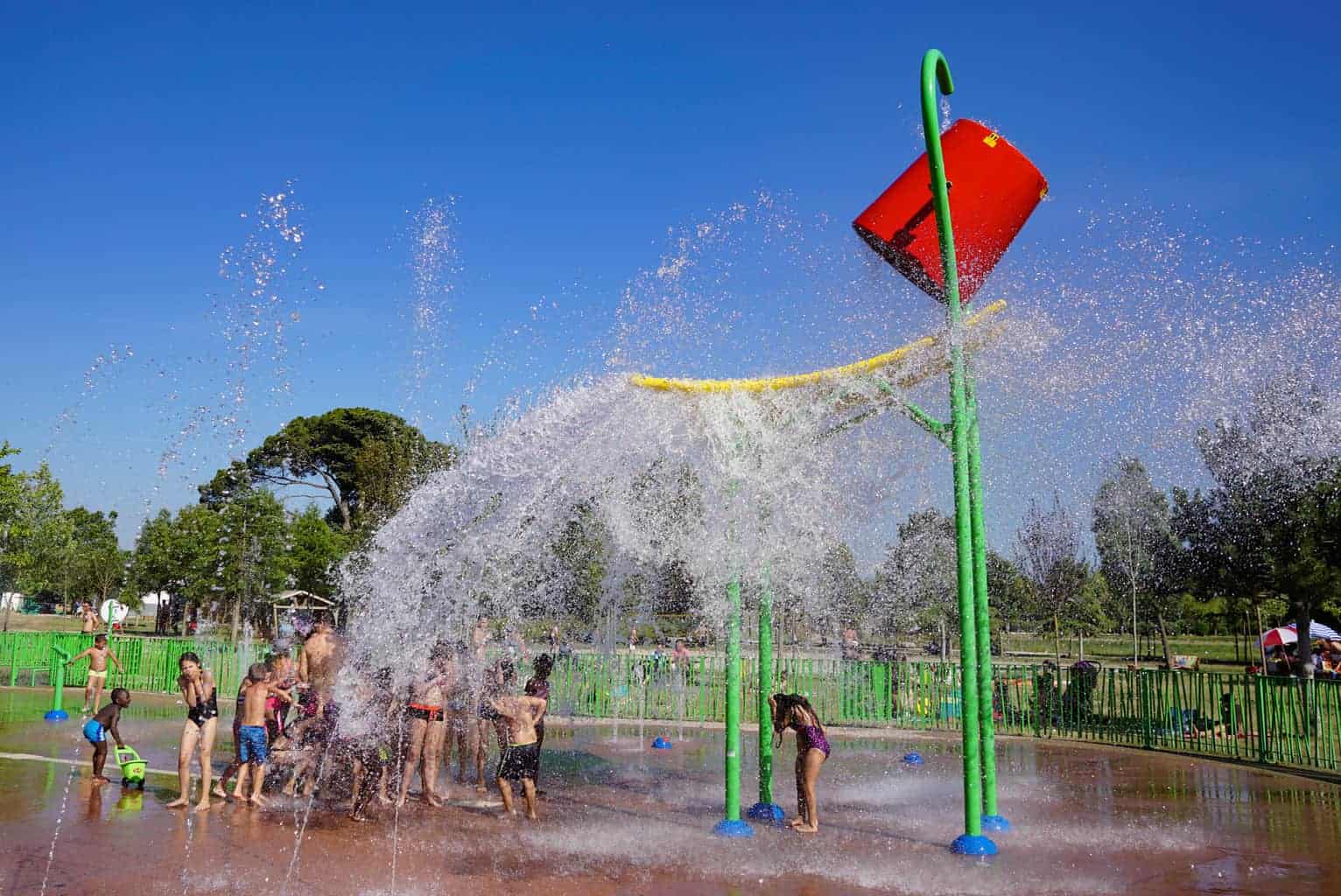 The Village des Automates near Saint-Cannat is a favourite, as is the Parc des Labyrinthes Géants near La Roque-d'Anthéron. Kids will also love the many castles to explore and the abundant lakes and playgrounds throughout the region.
Don't miss: As well as all the great kid's attractions in the area, during the school holidays Aix-en-Provence run several workshops and shows just for the city's youngest visitors. Pop into the tourism office right next to La Rotonde to find out what's going on during your stay.
BEST FAMILY-FRIENDLY ACCOMMODATION IN PROVENCE
Les Baux de Provence – Mas de l'Oulivié
Avignon – Le Prieure (Read review)
Castellane – Camping RCN Les Collines de Castellane
---
Provence is such an incredible holiday destination that you're bound to have a memorable stay. Whether you chose to stay in a historical village, among the lavender fields, or in a vibrant city, I hope this guide has helped you chose the best place to stay in Provence!
Pin this for later!