While many may think of Spain as a summer destination, there are plenty of places ideal for a winter getaway too. Some of the more obvious choices include well-known winter hotspots like Gran Canaria, Tenerife and Fuerteventura – where you'll find fabulous winter weather and beaches – but I've set out to find five unique destinations you may not have thought of for a winter break in Spain.
Whether you're after a serene seaside retreat, a cosy winter hideaway, or a city break in Spain, we've got you covered with our list of five unique places for winter holidays in Spain!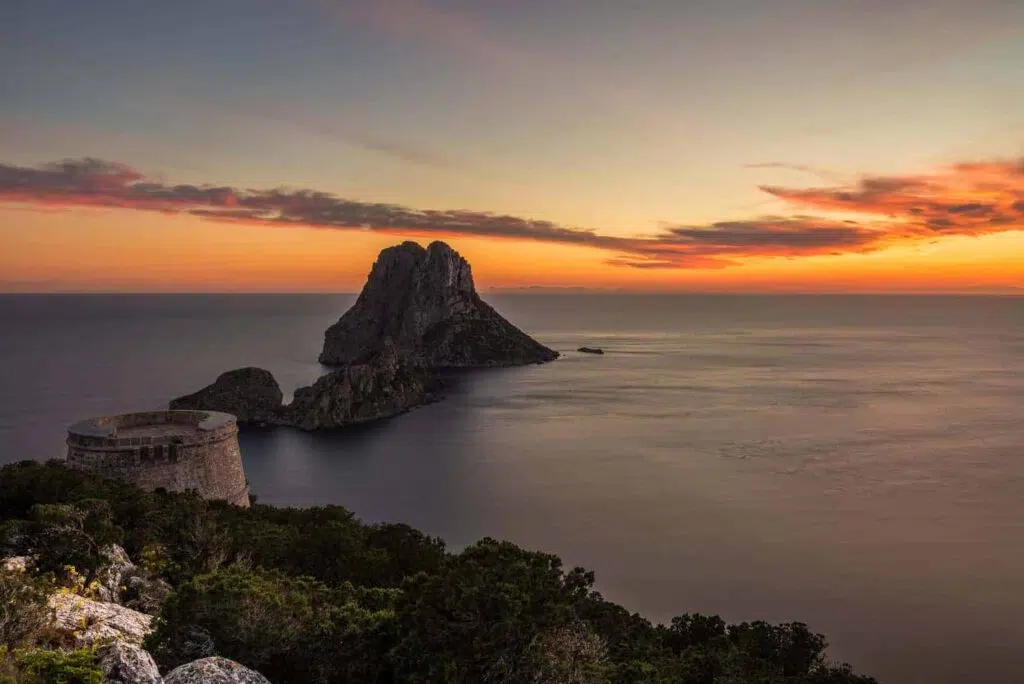 ---
Costa Brava
The sun-soaked corner of Catalonia's Costa Brava is no hidden gem. Incredibly popular with visitors and locals during the summer season, it's high on the list of anyone searching for an easy getaway for many months of the year.
But come winter it's a whole other story. Many would assume that the resort towns hugging the picturesque coast would be deserted during the cooler months. And to some extent, you'd be right. But while many of the stunning Spanish villas stand empty at this time of year, there's still plenty to do and see in the area after the tourists have gone home.
We've visited Costa Brava in every season now, and although we enjoy the long lazy days of summer and the sultry light of spring, it's in the cooler months that you get to appreciate the beauty of the region at its finest. Bright days, fresh air, and the feeling of discovery as you navigate coastal pathways to the soundtrack of the sea.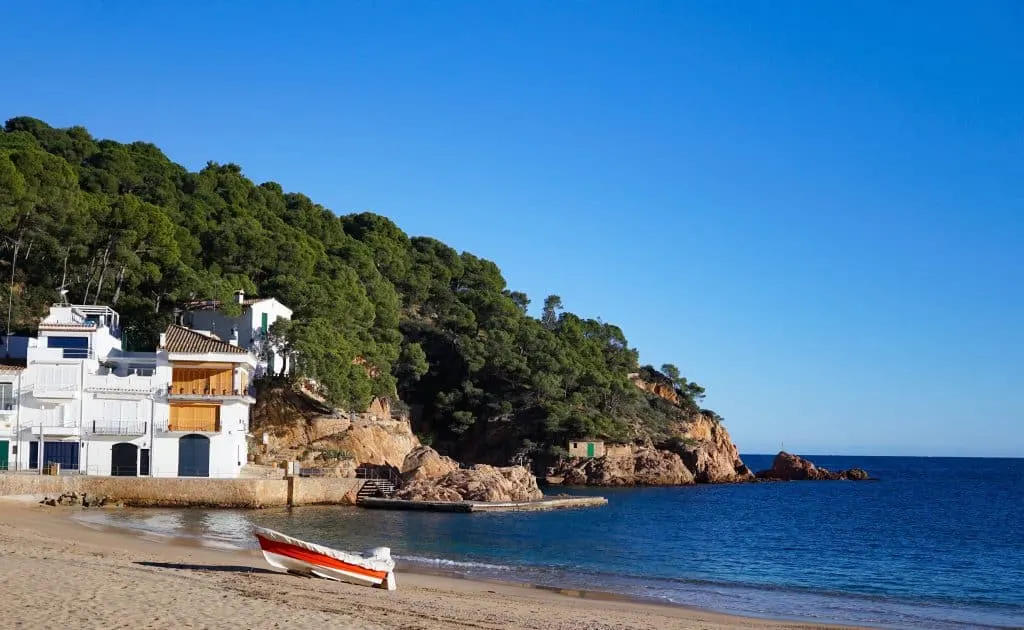 Getting to Costa Brava
The Costa Brava is just a short drive from Barcelona, making it easily accessible to pop over for a long weekend in Spain. Direct flights from London leave multiple times a day – even through winter – and are very affordable.
You can also hop on a direct flight from main centres throughout the Northern Hemisphere (there were too many possibilities to list)!
Where to Stay in the Costa Brava
While a lot of beachside resorts do close up shop over winter, it's still easy enough to find apartments and holiday houses in the area. And in the bigger towns like Girona and Figueres, it's business as usual with hotels and restaurants in full swing.
For an authentic village experience, you can't go past Can Bassa. Set in the picturesque historical village of Madremanya, Can Bassa offers hotel rooms and self-contained apartments inside a beautifully restored fourteenth-century farmhouse.
Enjoy views over the countryside as you relax on the front lawn, borrow a bike to go exploring, or use it as the ideal base for discovering the coast on one side, and Girona on the other.
Check prices and availability here.
What to do in Costa Brava in Winter
The scenery of the Costa Brava is best appreciated in the cooler months. Take your time to wander the sleepy seaside villages and uncover secret beaches, discover the intriguing Ruins of Empuries, visit the Dalí Theatre-Museum in the artist's hometown of Figueres, walk the walls of Girona, and weave through the ramparts of Tossa de Mar's medieval castle.
---
Ourense
Located in the northwestern reaches of the country, this Galician town may just be one of Spain's best-kept secrets. And while it doesn't benefit from balmy winter temperatures like some others on this list, its secret weapon is the natural hot springs that bubble up from an underground ocean.
With its thermal baths and ancient architecture that could rival Bath, why not soak up the atmosphere a little further south this winter? The fun addition of a "spa train" lets you explore the various thermal baths in the city for less than €1. And many of the hot springs are completely free of charge!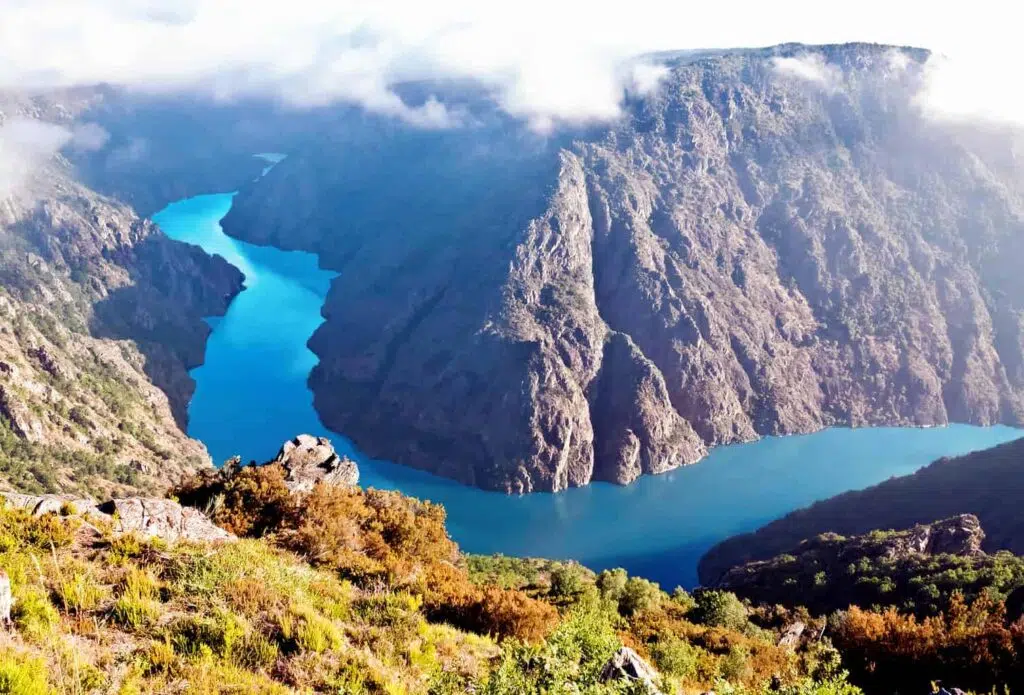 Getting to Ourense
The closest large airport to Ourense is Santiago de Compostela, located just over an hour's drive away to the northwest. Direct flights to Santiago de Compostela run from London, Paris, Geneva, Basel, Frankfurt, Milan, and many centres throughout Spain.
Throughout winter, international flights are reduced, but many still depart several times a week.
Where to Stay in Ourense
One of the major drawcards of visiting Ourense is the affordable accommodation options. Stay in the centrally located NH Ourense to explore Ourense's Casco Vello (old town) by foot and soak up the view from the rooftop terrace.
Check prices and availability here.
For a more rural stay, check into nearby Vilamoure Hotel de Naturaleza where you can relax in nature, swim in the indoor pool, play golf and discover the fortified village of Castro de San Cibrao de Las.
Check out prices and availability here.
What to do in Ourense in Winter
You may have guessed by now that the main attraction in Ourense is undoubtedly the thermal baths, and while the therapeutic benefits of soaking in this mineral-rich water are reason enough to visit, Ourense gives you many more reasons to make the journey.
Wander the labyrinthine of laneways in the old town and follow your nose into the tabernas to sample traditional tapas, climb (by car) to the lookout point of the Sil Canyon, visit the area's vineyards and take a tour of the Catedral de San Martiño.
---
Ibiza
The Spanish island synonymous with boozy bars, dancing till dawn and clubbing to the tunes of the best DJ's in the business – Ibiza may be an unlikely addition to this list. But Mallorca's hip little sister shows its softer side in the winter months. When the clubs shut their doors and the revellers return home, the locals reclaim their island.
It's the perfect time to plan a trip to Ibiza and discover the true essence of the island. With over 300 days of sunshine a year, Ibiza doesn't let winter stand in the way of having a good time. The days are still warm enough to banish the winter blues and you'll leave with a real sense of well-being.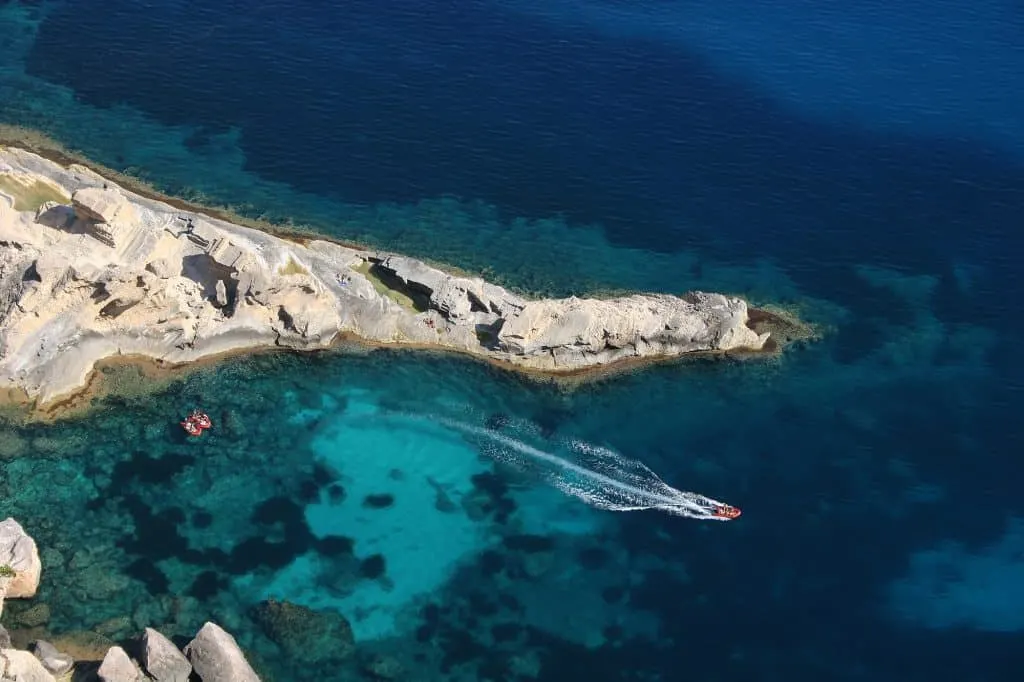 Getting to Ibiza
During the winter months, direct flights leave from London, Amsterdam and Maastricht (Netherlands). Come February Paris is also an option, and in March you have a lot more choice with airlines throughout Europe offering the route.
Alternatively, you can fly to Valencia and take a short flight or ferry across to the island.
Where to stay in Ibiza
=> Read our full guide to the best places to stay in Ibiza here!
Enjoy the best of both worlds at THB Los Molinos Class Hotel. Located right on the beachfront, this luxury hotel is in the heart of Ibiza town. Stroll the streets of the old town by day, before challenging yourself to a few laps in the indoor heated pool, or relaxing in a jacuzzi.
Check prices and availability here.
If travelling with family or a larger group, booking a villa might be more the way to go. Live like a local at the 4-bedroomed Sun Door villa. Located in the north of Ibiza, it's the perfect place to unwind and relax.
Explore the pirate caves at C'an Marça or take part in the annual full moon walk through the almond blossoms.
Check prices and availability here.
What to do in Ibiza in Winter
The island is known for its bohemian vibe, a trait that carries through to its many weekly markets including the Las Dalias Hippy Market in San Carlos. And be sure not to miss the drumming ritual that takes place every Sunday at Benirrás.
Harness the healing nature of the winter sun and take time to wander the island's walkways, explore hidden coves and feast on local cuisine. With an undercurrent of wellness, yoga is a popular pastime in Ibiza, and there are a number of studios and retreats available year-round to leave you feeling refreshed.
---
Lanzarote
One of the Canaries had to make this list! These Spanish islands are in the prime position for winter sun, while only being a 4-hour flight from the UK. And while Lanzarote may not be the most surprising addition to this list, it's what you can do there in winter that makes it unique!
The entire island of Lanzarote is a UNESCO Biosphere Reserve which means, unlike the other Canary Islands, Lanzarote remains a natural wonder, untarnished by hoards of resorts and high rises. Its crude volcanic landscape has been embellished with the works of local artist and environmentalist, César Manrique.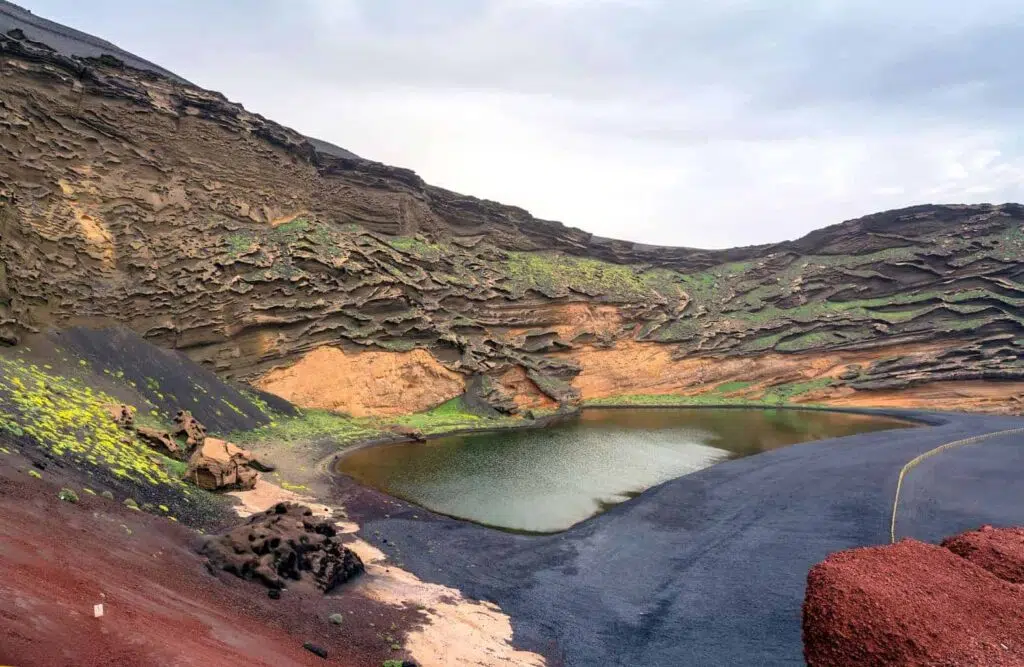 Getting to Lanzarote
It's super easy to get to Lanzarote throughout winter, with direct flights offered from main centres in 17 different countries across Europe and the UK. And the best part is that flights are dirt cheap in the winter months.
Where to stay in Lanzarote
=> Read our full guide to the best places to stay in Lanzarote here!
If you need a bit of pampering this winter, then look no further than Lani's Suites de Luxe Hotel situated in Puerto del Carmen. This luxury beachfront property will soothe the senses while allowing you to explore Lanzarote's most popular resort town and nearby attractions.
Check prices and availability here.
For a more budget-friendly option, chose Hotel Lanzarote Village. This 4-star hotel is an excellent choice for families with its larger rooms, playgrounds, swimming pool and entertainment. Everyone will enjoy the sea views and proximity to Puerto del Carmen – grab a bike and go discover this portside town!
Check prices and availability here.
What to do in Lanzarote in Winter
=> Read our full guide on the best things to do in Lanzarote here!
Unlike some of the other destinations on this list, Lanzarote doesn't slow down over the winter months. Its constant year-round temperatures of 20-29 degrees make it a popular place for anyone wanting to escape the wet and windy weather elsewhere in Europe.
However, being at the lower end of the temperature scale over the winter months means it's the ideal time to tackle the island's walking trails, visit the network of lava caves at Jameos del Agua, or visit the island's wineries where vines grow untamed in the volcanic ash.
Diving is an increasingly popular pastime in Lanzarote and should you wish to learn to dive, I can't think of a better place to take the plunge! The island's natural underwater landscape has been further enhanced by the addition of Europe's first underwater museum – Museo Atlántico.
This mystical underwater exhibit consists of over 300 life-sized human figures and can be toured by both snorkelers and scuba divers. As one of the world's most unique attractions, it's not to be missed!
Read More: Best Beaches in Lanzarote
---
Camino de Santiago
The final place on our list of unusual destinations for a winter break in Spain is not actually a destination at all! The Camino de Santiago (or The Way of Saint James) is a network of pilgrimage routes stretching across Europe and coming to an end at Santiago de Compostela.
While summer is by far the most popular season to undertake the walk, with the winter months come benefits such as far fewer crowds, cooler weather, magical light and the opportunity to really escape and reflect while undertaking the route.
The most popular route, Camino Francés (The French Way), spans 790km over two countries and takes roughly a month to complete. I like a good hike, but dedicating a month to walking is not high on my to-do list at the moment! If like me, you like the sound of a shorter version, you can start at the town of Sarria, which makes the walk a much more manageable 111km. Completing more than 100kms means you'll still be awarded the Compostela certificate once you arrive in Santiago.
Or you could try the more challenging Camino Primitivo. Known as the original Camino, it's one of the least walked trails of the Camino de Santiago.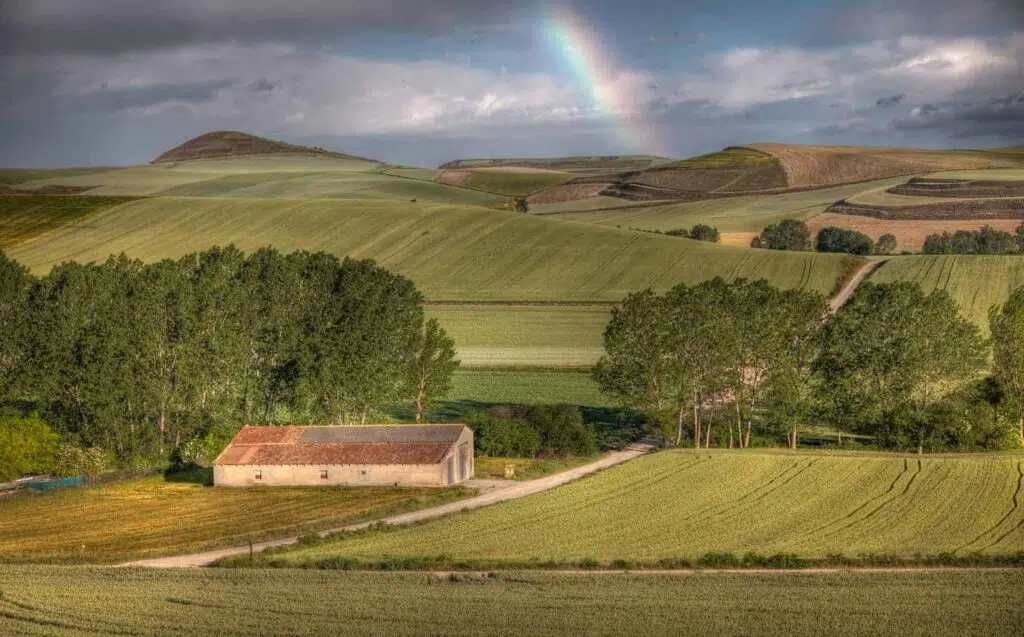 Getting to Sarria
To get to Sarria, the closest large airport is again Santiago de Compostela. See directions for Ourense above to get an idea of flight schedules. Once in Santiago, you can take the bus, train, or drive to Sarria. Check out Rome2Rio for detailed instructions.
Where to Stay in on the Camino de Santiago
Due to the popularity of the Camino Francés, there is a wide range of accommodation options en route – from hostels to hotels. Hostels are a very affordable option, with most costing between €6-12 a night. But do keep in mind that not all will be open throughout the winter season due to decreased demand.
In the quieter months, it's better to plan out your route in advance to ensure you call it a day in the villages where accommodation is open and available. If you're not comfortable organising this on your own, there are many tour companies that will assist you.
At the end of the route, it's time to pat yourself on the back and reward tired bodies with a decent sleep in Santiago. Treat yourself to some R&R at the luxurious A Quinta Da Auga Hotel Spa Relais & Chateaux. With its sauna, Turkish bath and a hydrotherapy pool, it's the ideal spot to recover after a gruelling walk.
Check prices and availability here.
If you're travelling with a group, a more cost-effective option is to book a Spanish villa, such as the Chalet de Arines. Here you can unwind and explore the Santiago de Compostela at your own pace.
Check prices and availability here.
How to Prepare for the Camino de Santiago During Winter
Walking the Camino during winter requires a bit more forward planning than walking it during the summer months. It's important to be prepared for bad weather – especially if you're choosing to walk the entire Camino Francés route.
Also, note that part of the route (the Route Napoleón) is closed entirely during the winter season due to safety concerns. From November to March, you'll need to take the alternative Valcarlos route instead.
---
So there we have it. Five unique and slightly unusual destinations for a winter break in Spain. Which will you pick for your winter getaway?
Pin this for later!