With summer in full swing, this month sings to the tune of sparkling seas, sandy days and balmy nights. Europe knows no bounds when it comes to fun in the sun, festivals and all-around excitement in July.
To match the superb coastal opportunities, countryside landscapes explode with lavender and cultural highlights bring jazz, folk traditions and art to cities alive with action.
The best places to visit in Europe in summer often burst at the seams with fun-loving travellers. However, it's still possible to get off the beaten path and join the locals on holidays. Either way, July is a month to embrace the exuberance that takes over the whole continent, let your hair down and bask in the buzz of the season.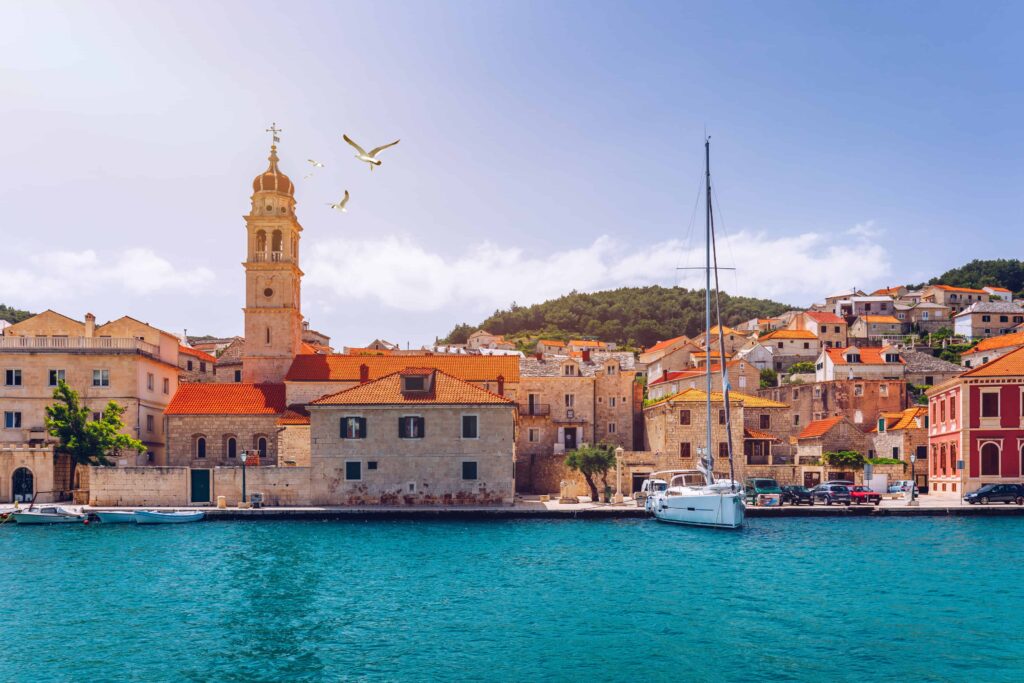 ---
Best European Cities to Visit in July
Some of the world's most exciting festivals hit the best places to visit in July in Europe. From island's dancing to the beats of international DJs to headlining musicians, world-class opera and theatre, it's easy to take your pick of incredible events. If lazing on the beach is at the top of your agenda, the sun shines brightly on many of the globe's most spectacular stretches of sand.
IBIZA, SPAIN
In terms of fun places to visit in Europe, Ibiza's party calendar is jam-packed in July. The White Isle attracts the cream of the crop among the world's most famous DJs, with all-night raves rocking glamorous nightclubs and sizzling beach bars.
To join in with the action, pack your dancing shoes and stay around San Antonio, Playa d'en Bossa and historic Ibiza Town. During the day, laze on beaches blanketed with bohemian-clad revellers, shop 'til you drop and explore the cobbled streets of the Old Town.
To escape the bright lights, pop over to the tranquil island of Formentera, or its smaller sister Espalmador, and swim in unbelievably crystalline seas. Stay in the resorts of Santa Eulalia, Portinatx or Cala Llonga for a more relaxing vibe.
The quieter side of Ibiza offers the idyllic, pine tree-lined beaches of your dreams, countryside landscapes dotted with olive groves and secluded villas custom-made for lazy days spent floating on the breeze.
FURTHER READING: Where to Stay in Ibiza; Best Beaches in Ibiza
VIAREGGIO, ITALY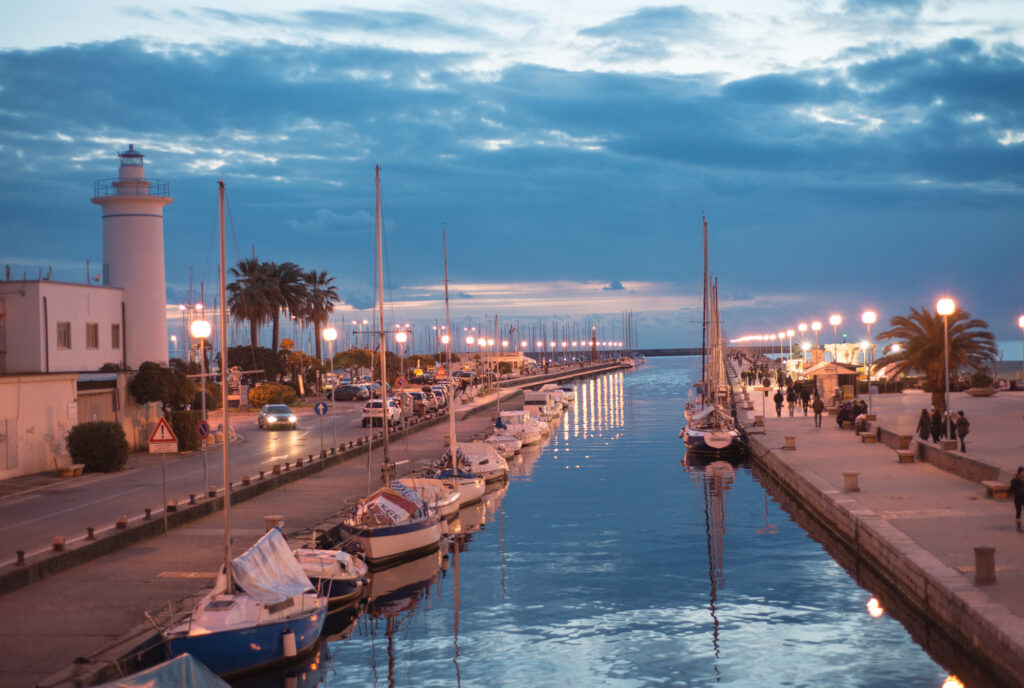 Italy is undeniably one of the best countries to visit in July. And Viareggio is Tuscany's largest beach town, stretching along the southern end of the Italian Riviera.
Nearby, the small town of Torre del Lago hosts the Puccini Festival throughout July and August, celebrating opera in an outdoor theatre by Lake Massaciuccoli. Before or after a performance, check out the museum where the famous composer wrote many of his masterpieces.
Along with enjoying a classical music feast, spend time strolling Viareggio's seafront promenade to explore charming shops, cafes and restaurants. Relax under the pinewoods at Pineta di Ponente and people-watch in Piazza Shelley, named for the English Romantic poet, Percy Bysshe Shelley. Peek into gorgeous Art Nouveau villas and see the colourful carnival masks, floats and memorabilia at Museo Cittadella del Carnevale.
Just a short drive from Lucca and Pisa, Viareggio is one of the best places to visit in Italy in July to combine seaside fun with the highlights of Tuscany.
AVIGNON, FRANCE
The serene scent and purple hue of lavender coats the landscapes of Provence in July. These fragrant fields extend like seas of undulating waves around quaint villages selling sorbets, oils, honey and crafts made from the flowering marvel.
As one of the best destinations in Europe in July, Provence is understandably busy. It's worth it to see this incredible display of nature, plus, the historic city of Avignon hosts its famous annual festival this month.
Founded in 1947, the Avignon Festival transforms the town into one big performing arts space, with dance, visual arts, music and theatre across a range of diverse venues.
Nestled along the Rhine River, the city's historic centre is UNESCO-listed and home to some incredible monuments, such as the Palace of the Popes – the largest gothic palace in the world – along with the medieval Avignon Bridge. To get to some of the most spectacular lavender fields from Avignon, it's an easy drive or day trip to the Luberon region.
FURTHER READING: Things to do in Avignon ; Best Places to Stay in Avignon ; Best Airbnbs in Avignon
BENICASSIM, SPAIN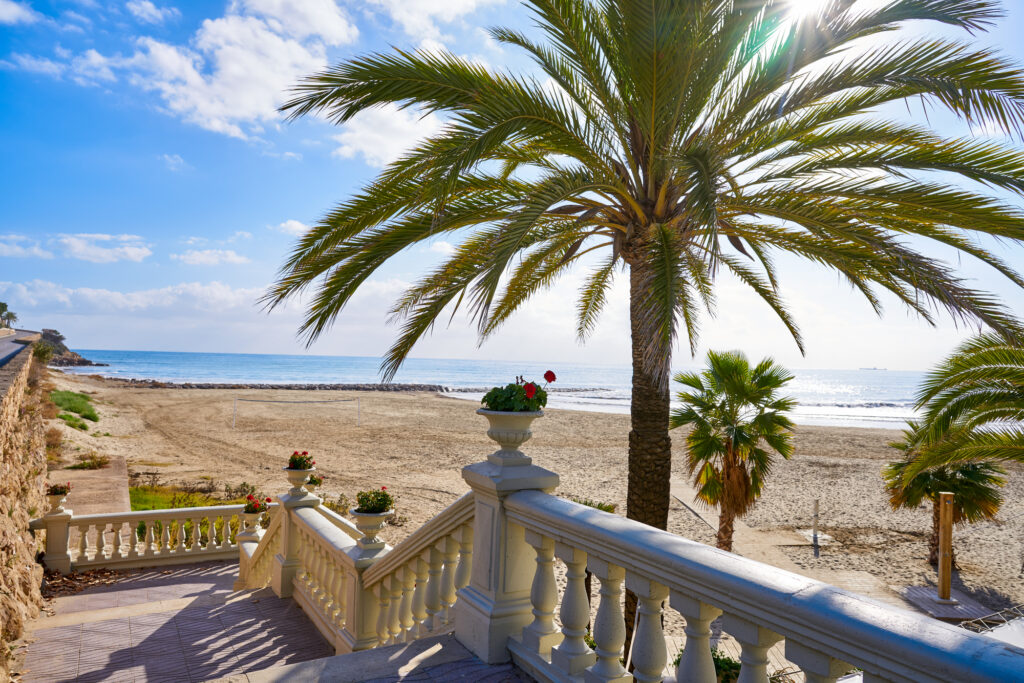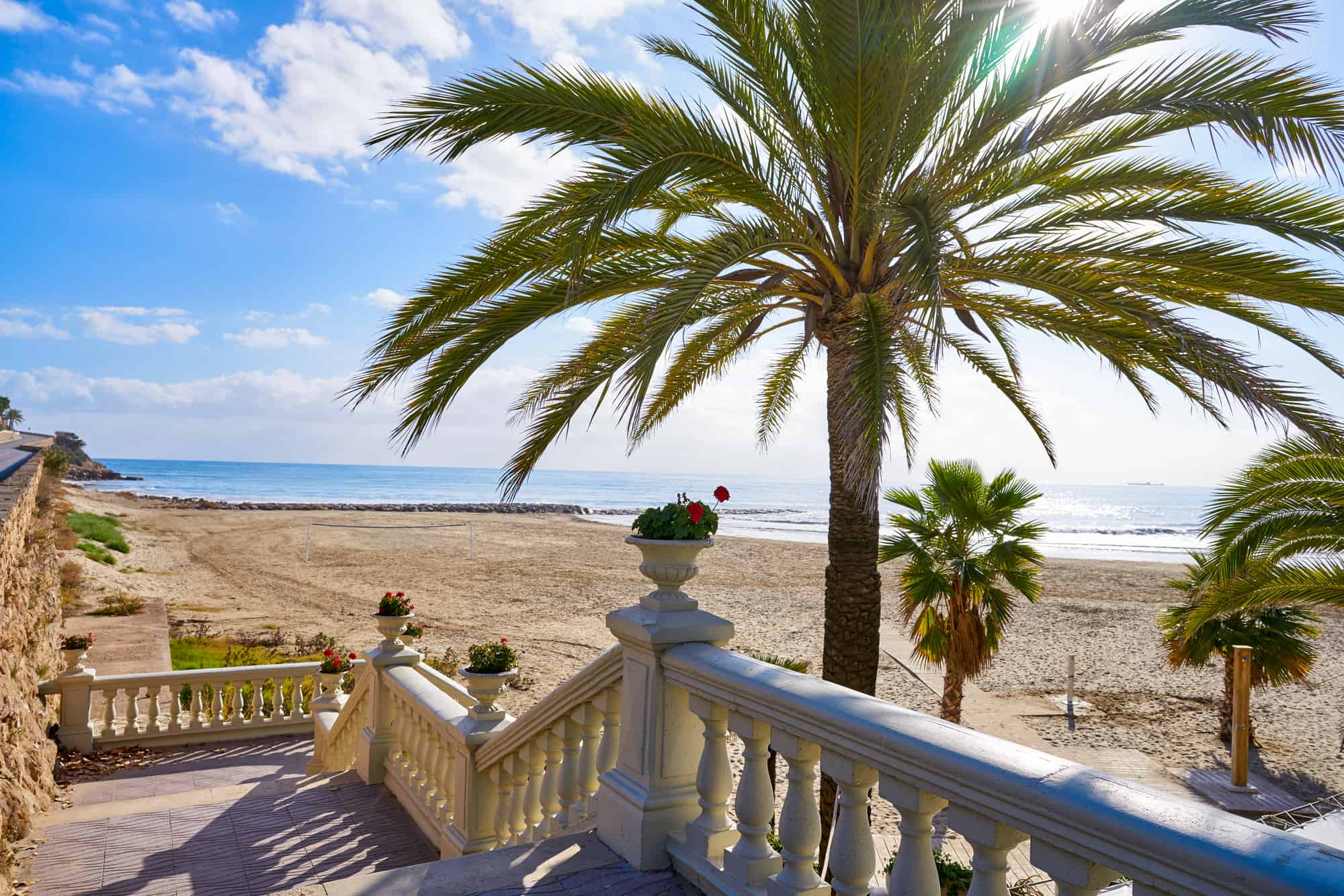 Spain's biggest music festival brings the world's top headliners to the sparkling, Mediterranean shores of this charming town. Festival Internacional de Benicassim combines hundreds of artists for every musical taste with cinema, art, dance and fashion.
Better yet, the Orange Blossom coast is one of the most gorgeous places to visit in Spain in July for a break in the midst of blue flag beaches, on a backdrop of lush greenery.
An upmarket vibe is largely due to magnificent villas built by wealthy Valencian families in the 19th century. Explore them via the villa route, one of which is 'Hell Route' and features villas known for infamous parties in the roaring 20s.
For an outdoor adventure, cycle the old railway line in the company of coastal views, coves and old watchtowers. Nearby, you'll find the Desert of the Palms, a protected natural park with the ruins of a Carmelite monastery.
NAXOS, GREECE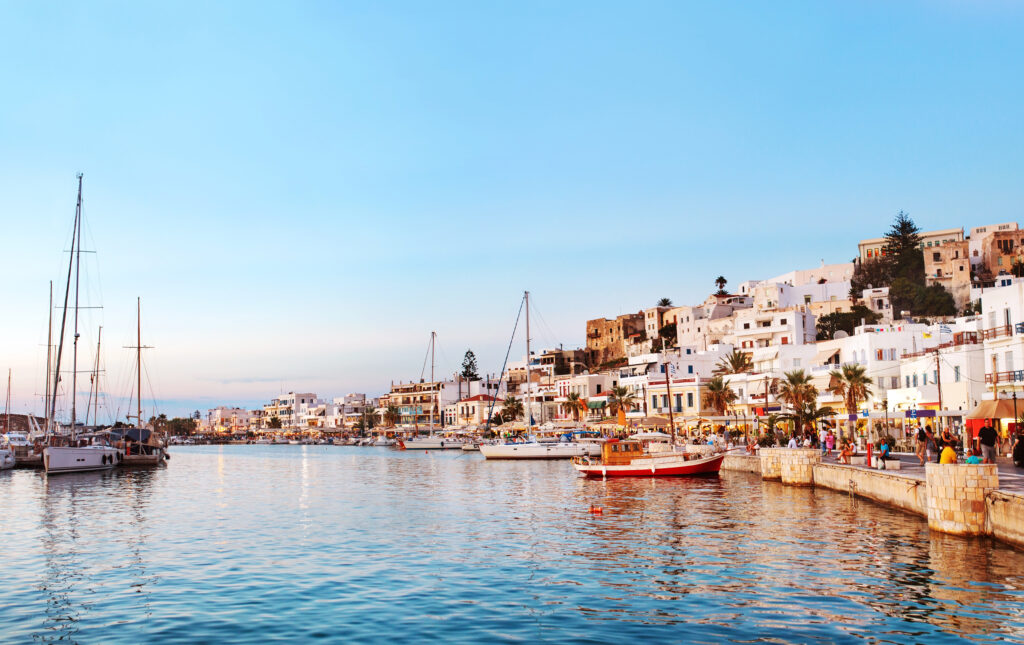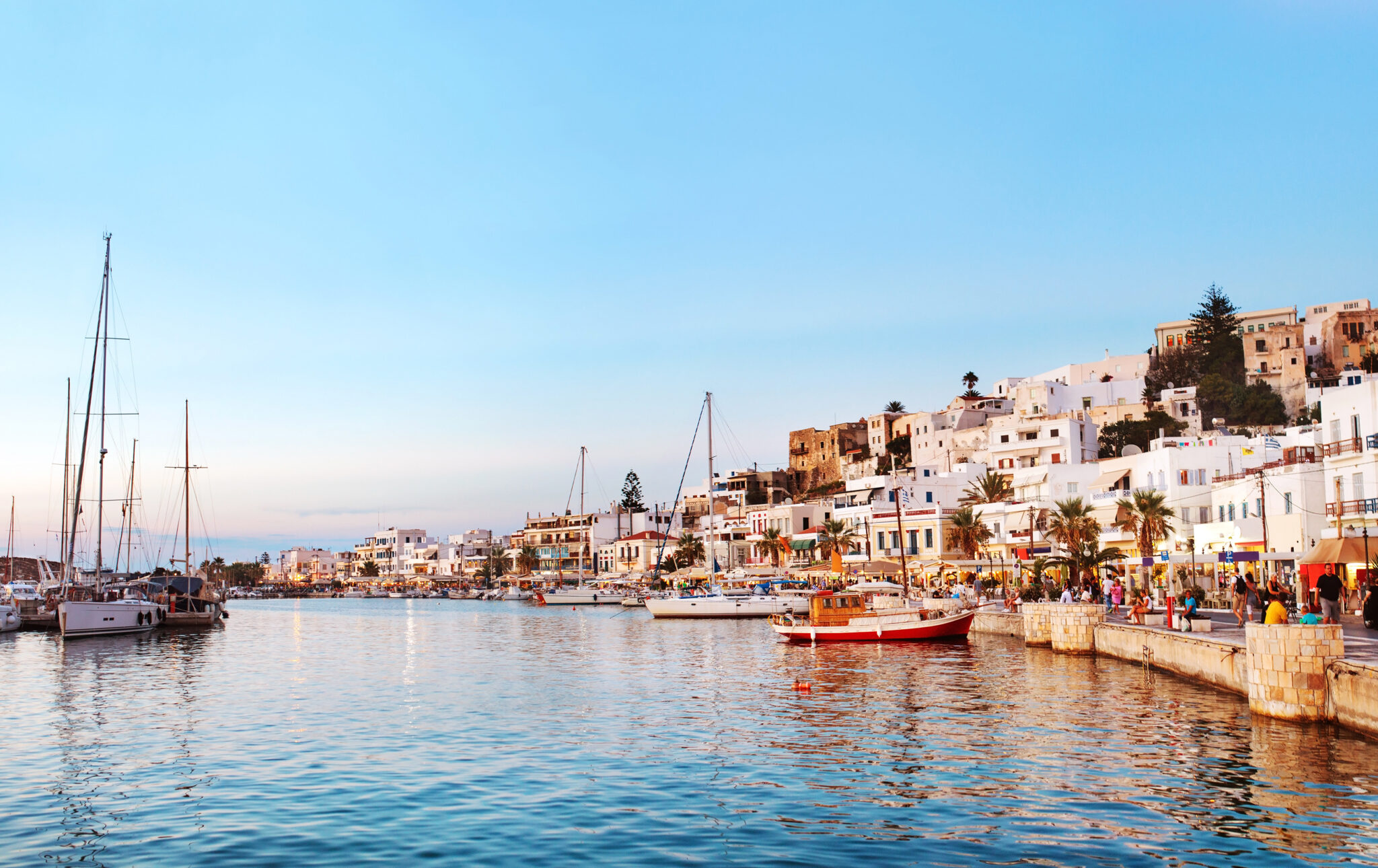 It's no surprise that some of the best beaches to visit in Europe in July are found in Greece. While Santorini, Mykonos and Corfu swarm with beach-lovers, you might just find a slice of sand to yourself on beautiful Naxos.
The largest island in the Cyclades is also the greenest, with lush valleys and high mountains decorated by traditional villages. Authentic Greek culture thrives here among Venetian castles, monasteries and the Cycladic architecture from postcards.
Hike to the summit of Mount Zas which, according to legend, is where Zeus was raised in a cave. The island's most recognisable landmark is the Portara, the ruins of a huge door built overlooking the sea that's said to honour Apollo. It's close to Naxos City, or Chora, with its hilly old quarter and jumble of steep lanes providing hours of atmospheric strolling.
As for those Greek island beaches, toss a coin to pick from a plethora of stunning stretches, including the popular Plaka and the picture-perfect arc of Aliko Agios Georgios.
KOTOR, MONTENEGRO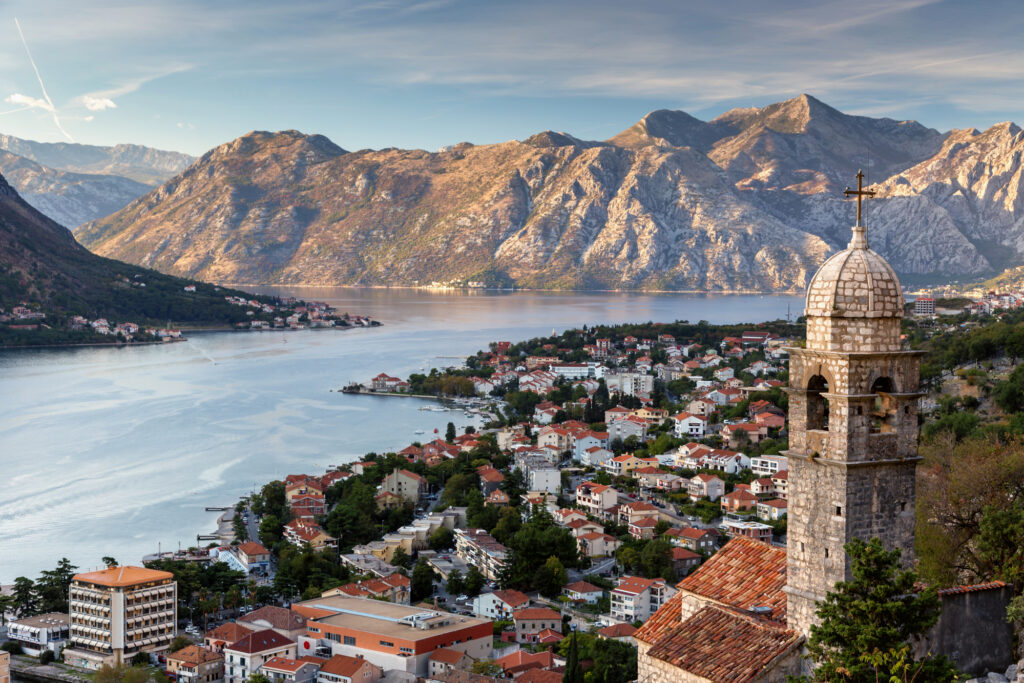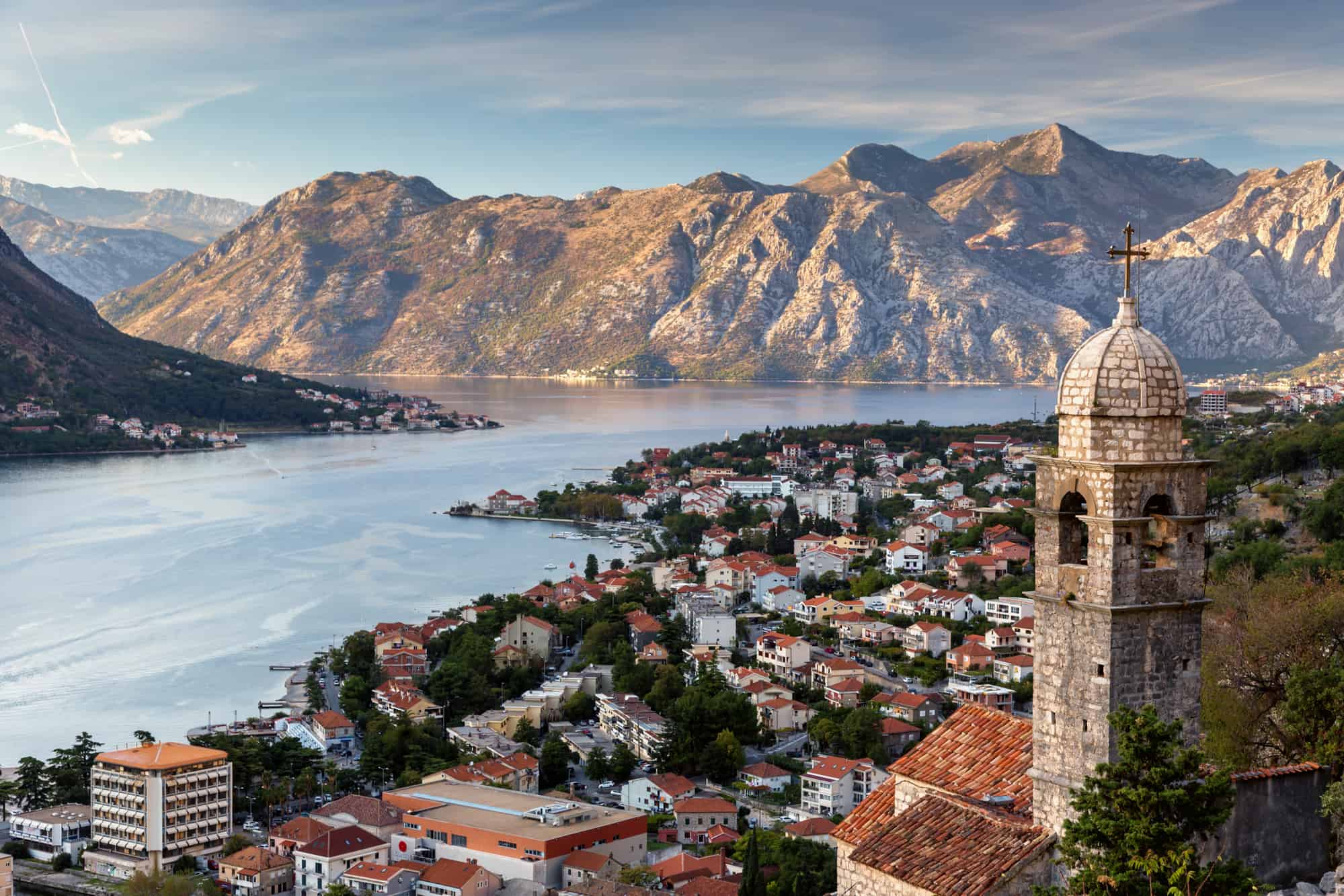 Montenegro isn't often at the top of the list when it comes to the best beach places to visit in Europe – and that's a good thing in July. Kotor is a medieval maze of churches, cafes, palaces and museums resting beautifully between soaring mountains and a dazzling bay.
This is a summer beach holiday destination with a difference, where many hotels feature private pontoons for guests to splash along pebbly stretches surrounded by astounding natural and historical scenery.
The fairytale, UNESCO-listed Old Town provides photo opportunities at every turn, with ornate balconies, Venetian palaces and medieval cathedrals galore. Climb the fortress of San Giovanni for a bird's eye view across the Bay of Kotor.
Cats are worshipped as a symbol of Kotor and you'll see the local passion for felines at the Cats Museum of Kotor. Don't miss a quick boat trip over to Our Lady of the Rocks, a place of miracles, history and stories of sailors.
SALZBURG, AUSTRIA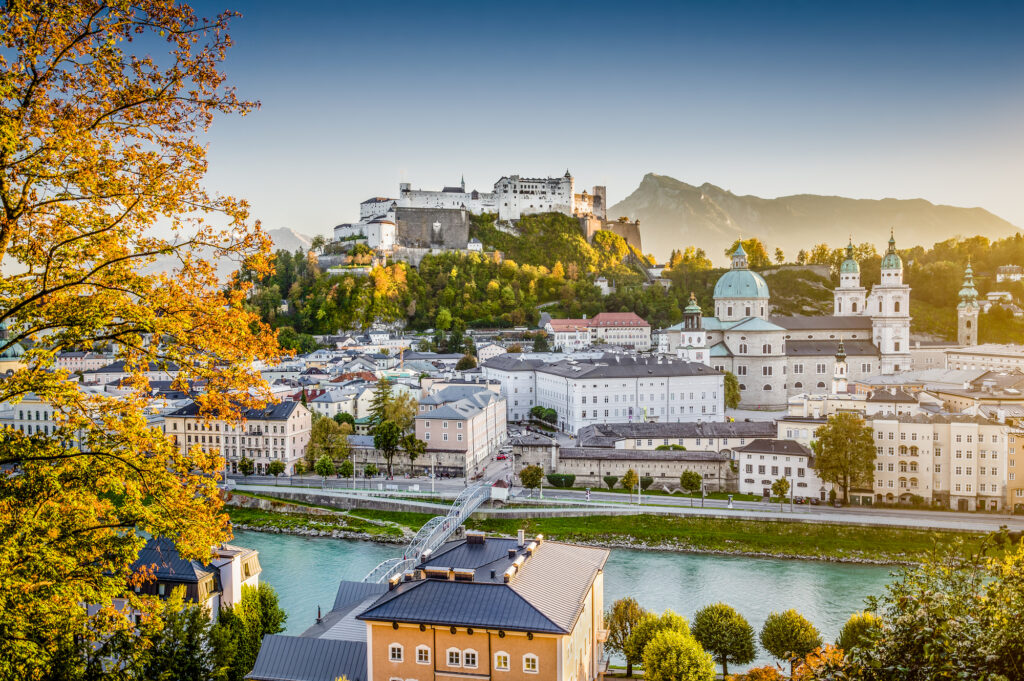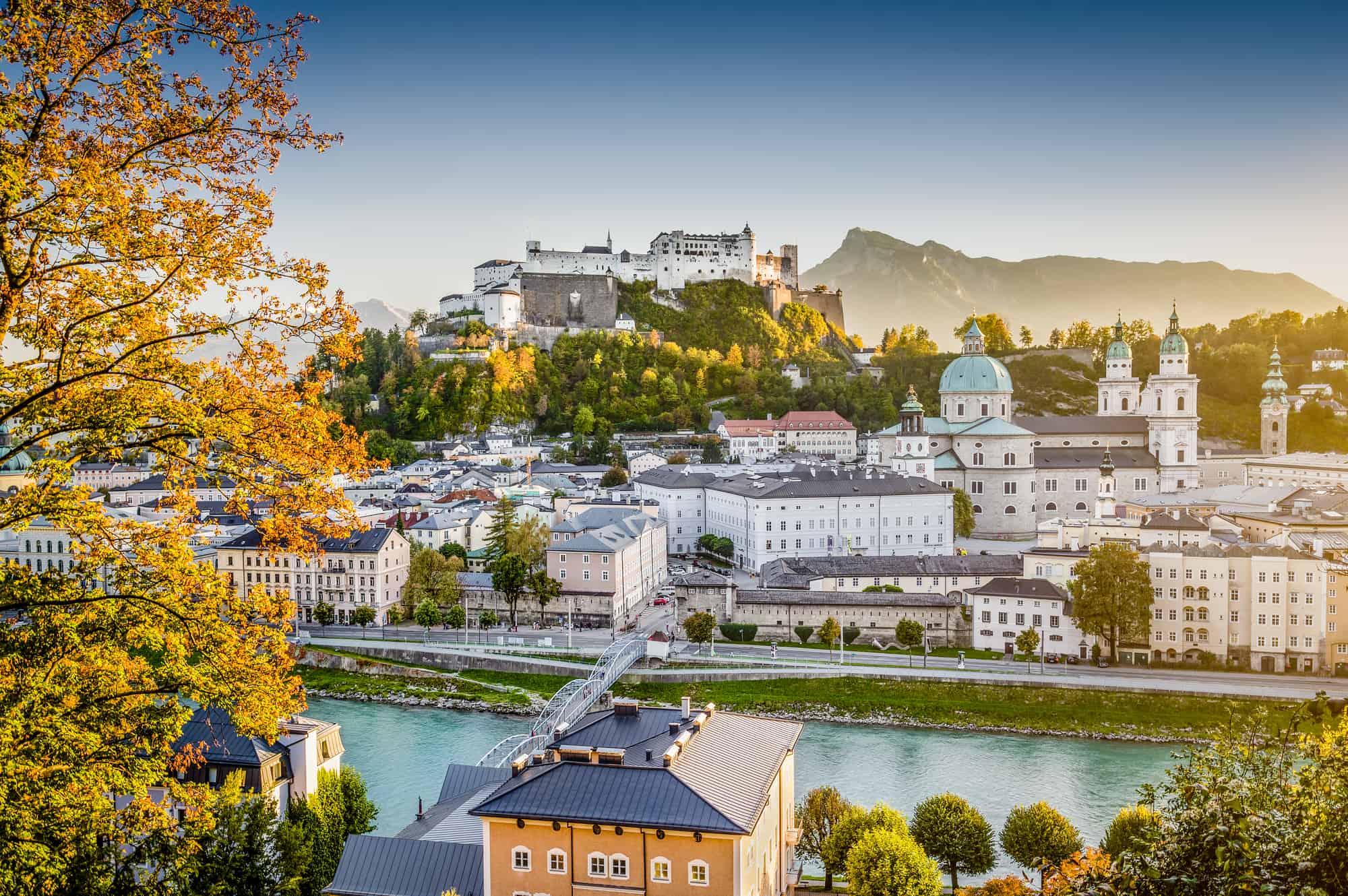 For a cultural extravaganza, one of the best places in Europe to visit in July in Salzburg. From July to August, the Salzburg Festival swings into town with more than 200 events featuring operas, concerts and theatre.
As his home town, there's a firm focus on Wolfgang Amadeus and his fellow major maestros. However, modern composers get their time in the spotlight to premiere new masterpieces.
To beat the heat, you'll find rock pools, rivers and lakes for a dip, along with plenty of outdoor swimming pools surrounded by mountainous scenery. Then, it's back to pounding the pavements of Altstadt, the atmospheric Old Town overseen by magnificent Hohensalzburg Castle.
After museum-hopping, visit Mirabell Gardens to delve into scenes from The Sound of Music and top each adventure off with an abundance of fresh produce and locally grown wines.
ALANYA, TURKEY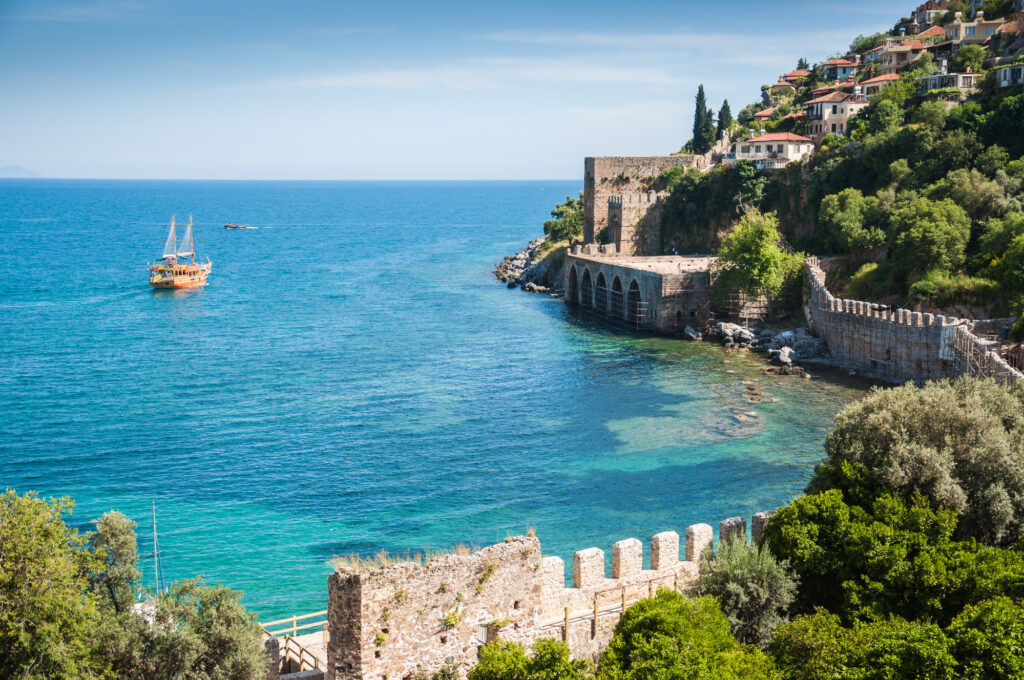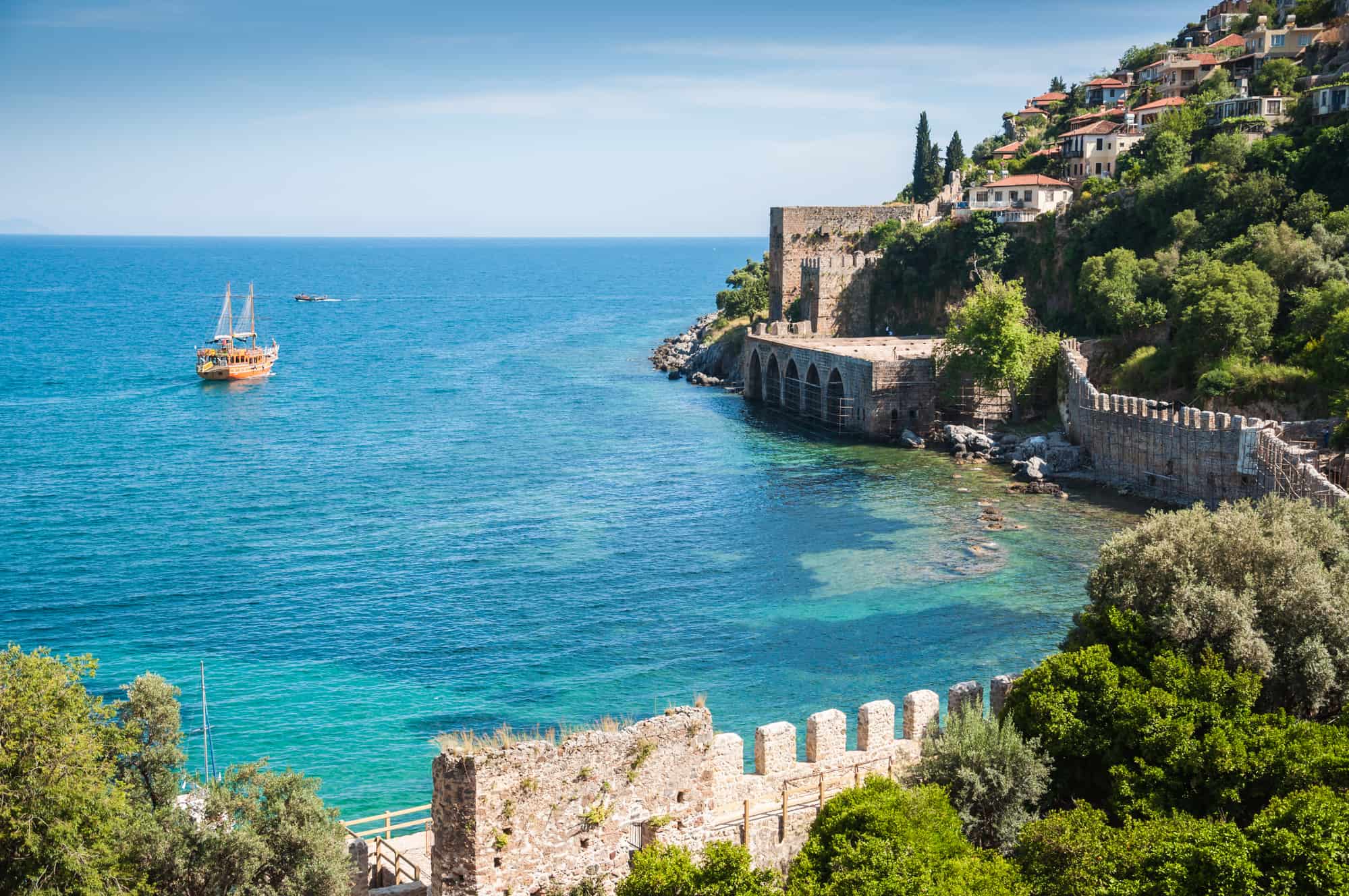 With the sun beaming down on wide beaches said to have once hosted Cleopatra herself, Alanya is among the top places to visit in July. The resort town rests along the Turkish Riviera, combining the leisurely pursuits of bars, shops and restaurants with atmospheric remnants of the past. Traditional houses with red-tiled roofs, a fortress complex and the ruins of a Seljuk castle whisper of a long and intriguing history.
Meanwhile, the present-day resort brings lashings of fun with paddle boarding, jeep safaris, paragliding, boating and elaborate Turkish baths.
When you can drag yourself out of the exceptionally clear water at Cleopatra Beach, check out the surreal stalagmites and stalactites of Damlatas Cave and get your camera ready for the staggering views at the Red Tower.
Restaurants constantly beckon with mouthwatering Turkish treats and, by night, disco balls and neon lights announce party time in the bar district.
BRAC ISLAND, CROATIA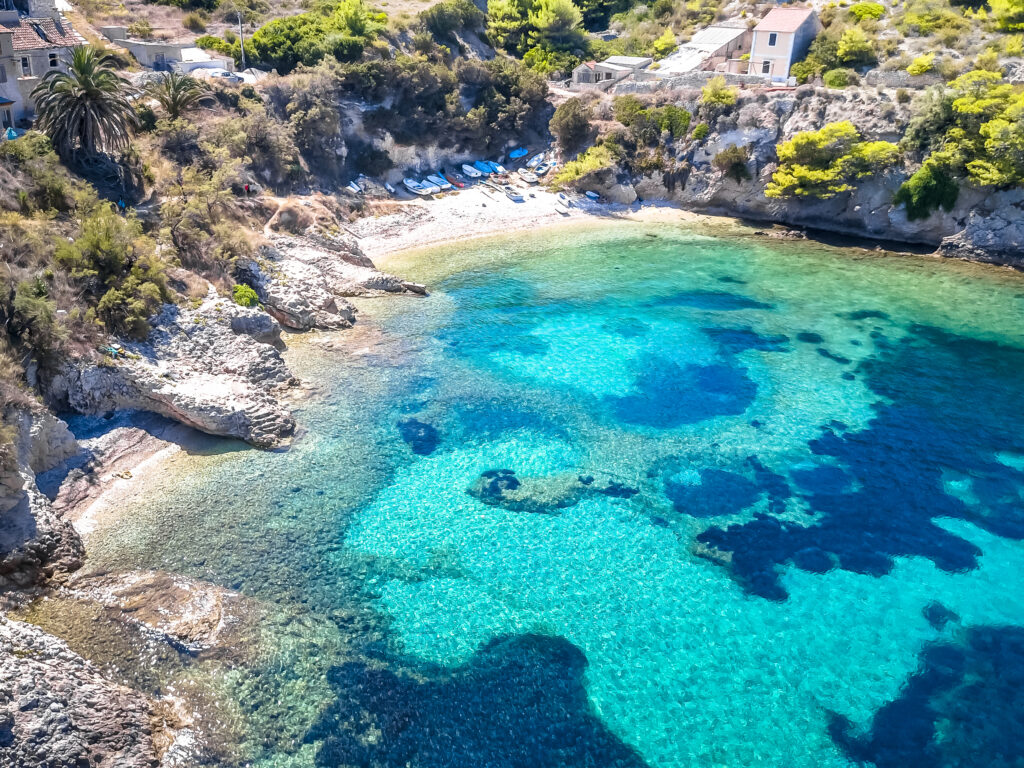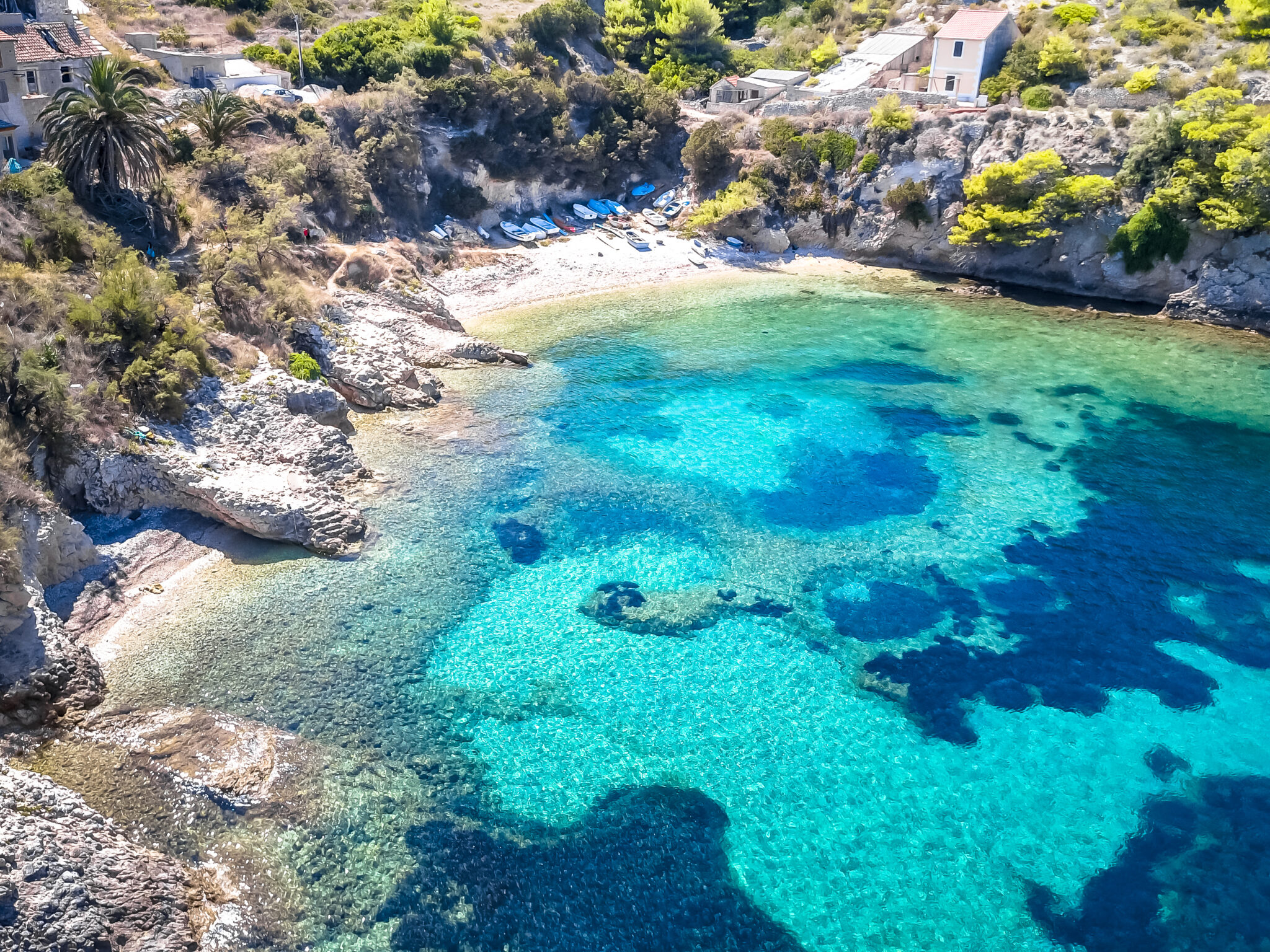 Extending into the iridescent sea in a long shape that changes with the tides, Golden Beach puts Brac up there with the best islands to visit in Europe. Along with being the poster child for Croatian beaches, it's famous for producing the brilliant white stone that was used to build Split's Diocletian's Palace.
Olive groves, pine forests and vineyards surround scenic hiking trails, so pop your boots on to walk from the main centre of Bol to Vidova Gora summit.
Hiring a car is a great way to get off the beaten path and discover the variety of landscapes and quaint towns across the island. The village of Skrip is a medieval gem to stroll around and visit the Olive Oil Museum. On the south of the island, the atmospheric Blaca Monastery was founded by Glagolitic monks in the 16th century and sits in dramatic isolation among the hills. Your taste buds are in for a treat with locally produced olive oil, succulent fruits and veggies.
ALGARVE, PORTUGAL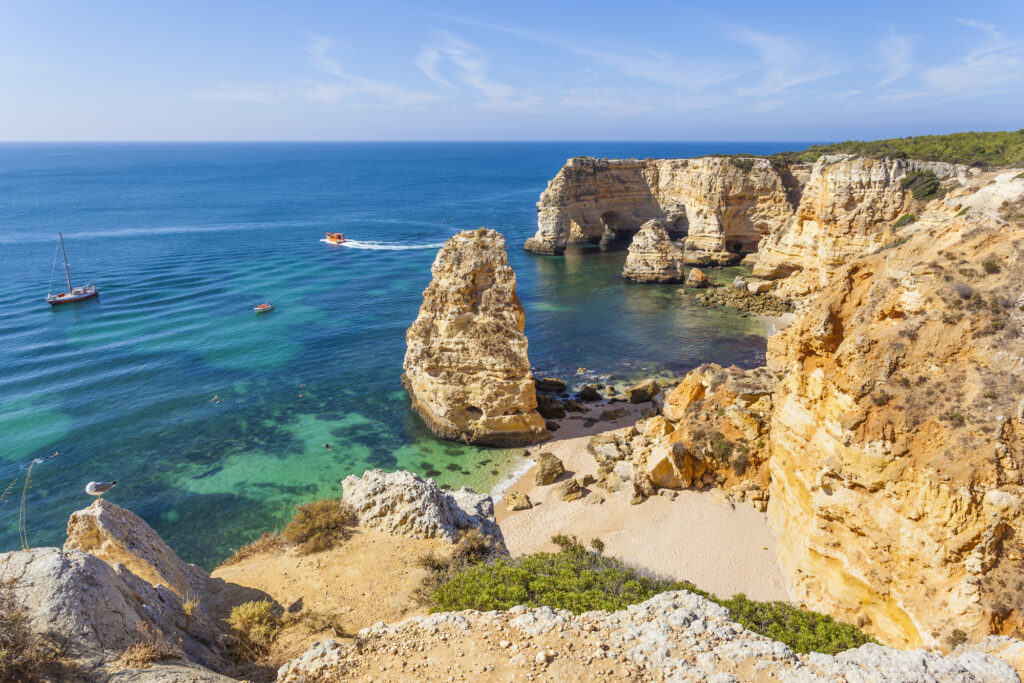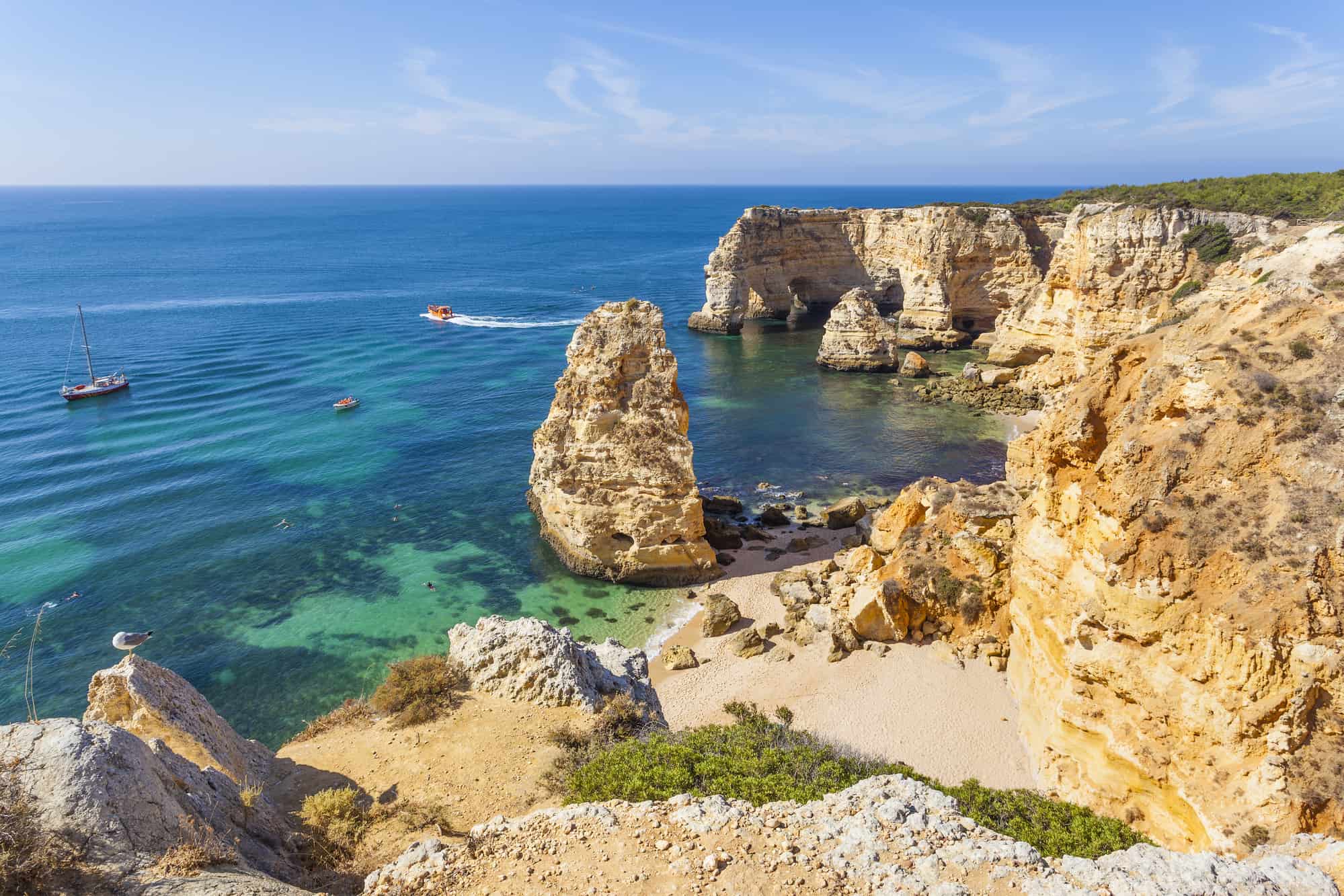 Pack your buckets and spades for the best places to visit in Europe with the kids. Golden beaches, mysterious sea caves, charming fishing villages and lively resorts stretch along the southern coastline of Portugal, combining to create the Algarve region.
More than 150 beaches compete for attention here, so you're never far from the sea. The key is to choose the right area, as a base that offers something to suit everyone in your family.
Great public transport options make it easy to explore further afield, no matter where you stay. If you're holidaying with the little ones, Praia da Luz features a calm, sandy bay, a family-friendly vibe, quiet nightlife and plenty of relaxing, welcoming cafes and restaurants.
When the teens are tagging along, Albufeira still offers safe beaches but packs a punch when it comes to fun. Head out on dolphin-watching trips, hit the water parks and soak up a party atmosphere that features something for everyone.
FURTHER READING: Best Beaches of the Algarve / Best things to do in the Algarve
---
Tips for enjoying Europe with kids
It's school holiday time, so chances are you're considering places to visit in Europe with family. For the most part, Europe is a delightfully easy destination to travel around with kids. With a few simple tips, a little patience and a sense of humour, you'll pave the way towards a smooth journey.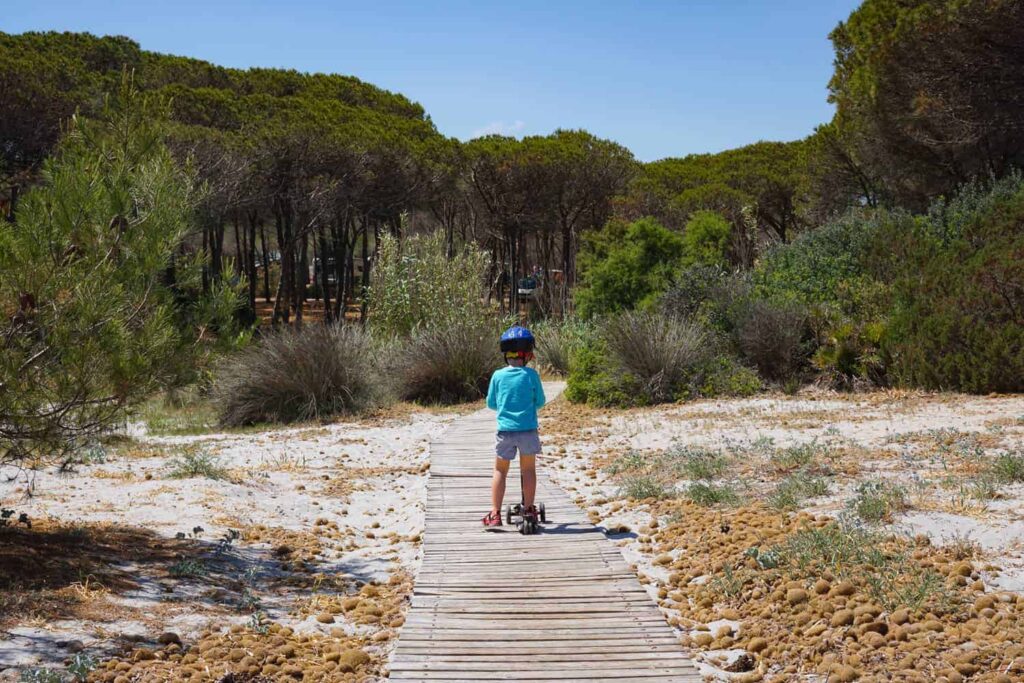 Give yourself plenty of time
Running late for planes, trains and buses can be a stressful experience and often leads to missing out on experiences. Avoid the stress entirely by leaving an hour earlier than you need to, taking into account all those bathroom stops and untimely tantrums you may encounter on the way.
Be flexible
Though it's great to be organised with pre-booked tickets and tours, it's often easier to stay flexible when travelling with kids in Europe. Leave plenty of gaps in your itinerary so you don't feel rushed or risk wasting money if sightseeing 'overwhelm' kicks in.
Stock up at supermarkets
You'll usually find kids' meals on menus in Europe. However, eating out all the time can be pricey, and, let's face it, kids often just want their favourite, familiar foods anyway.
Pop into the local supermarket or produce markets when you arrive, to stock up on handy snacks. You'll be surprised how fun a trip to the supermarket can be in a foreign country!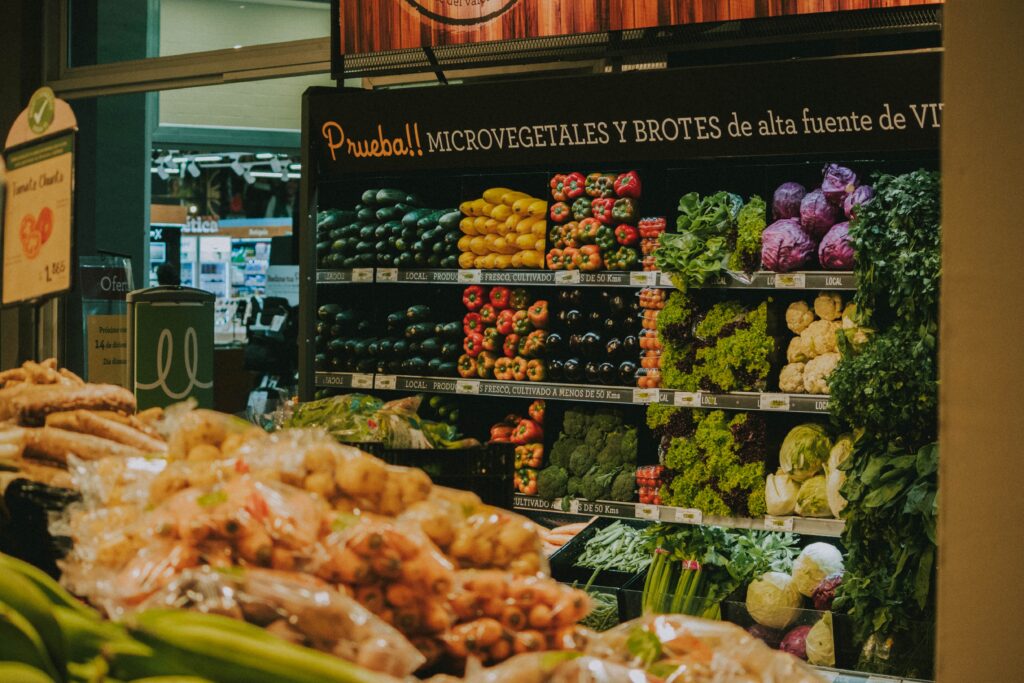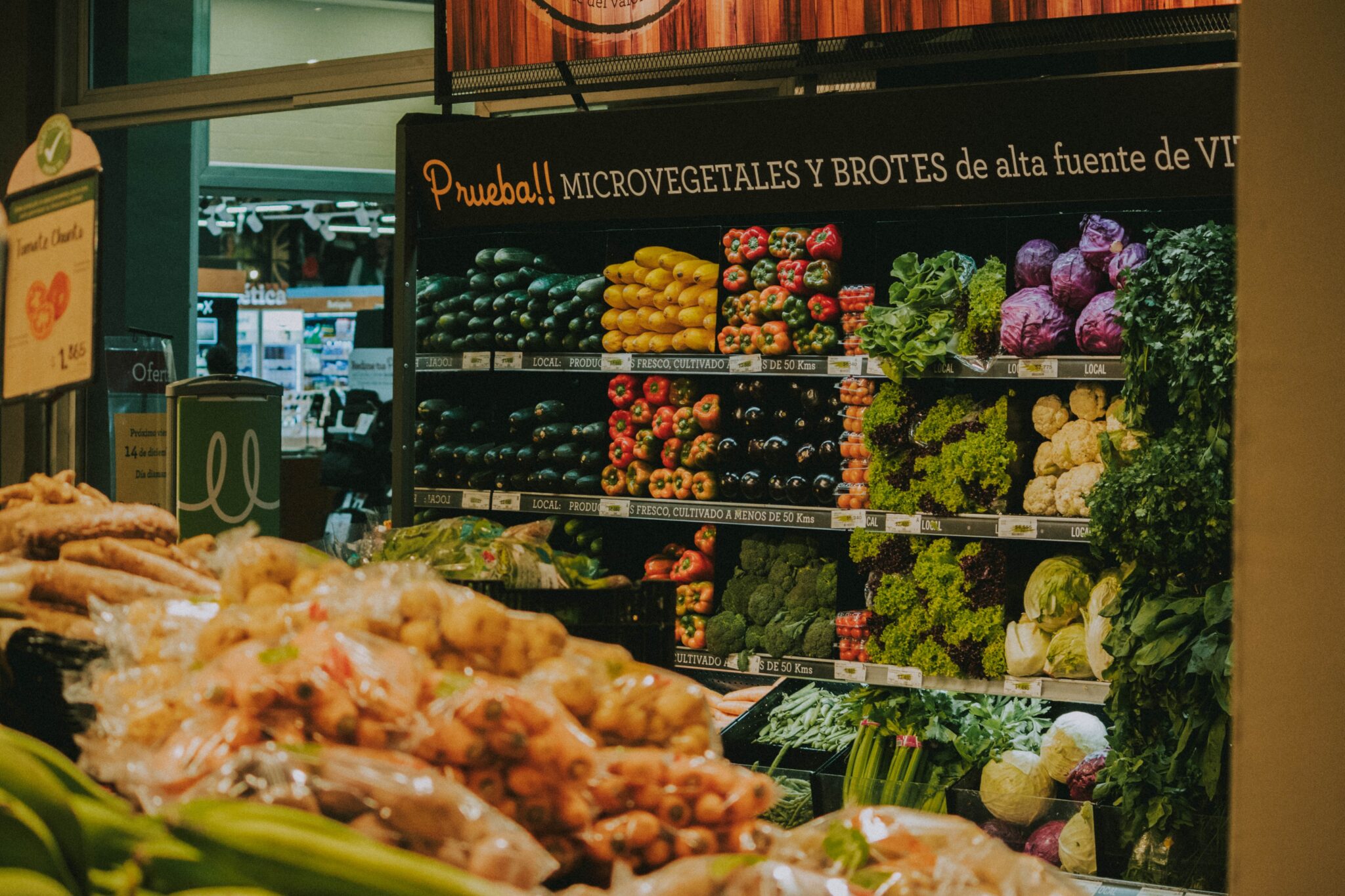 Take the train
If you have the choice, trains in Europe are efficient and generally a lot more fun than long bus rides or airport queues. Plus, the kids can walk around a bit to soothe the boredom.
Use the Hop-On Hop-Off Bus
Yes, it's possibly the most 'touristy' thing one can do, but Hop-On Hop-Off buses are worth their weight in gold when it comes to exploring the bucket list places to visit in Europe with children. You'll avoid too much walking, getting lost and missing out on any of the top sights. And, the kids will love being high up on the open-air decks.
---
---
The best places to travel in Europe in July offer something for everyone, whether you're travelling with family, as a couple or solo. With so much going on, it's the perfect time for trips with friends to festivals and cultural events. No matter which destination you choose, sizzling summer brings sublime beach days, sparkling nightlife and Europe in its holiday prime.
Pin this for later!