Get set to escape to a winter wonderland of incredible beauty, when you find out where to go in Europe in January. From quaint towns bathed in a blanket of picturesque snow to thrilling activities and cosy moments curled inside cute cafes, there's oh so much to see, do and experience.
It's also the perfect time to escape crowds of tourists and soak up otherworldly scenes with a cheaper price tag, including for flights and hotels.
Yes, it's cold! However, it's for this very reason that you'll see Europe at its fairytale best. With a bit of easy preparation, you'll embrace the chill and remember it fondly, along with the image of snow fluttering across castles, soaring white mountaintops and lantern-lit cobblestones.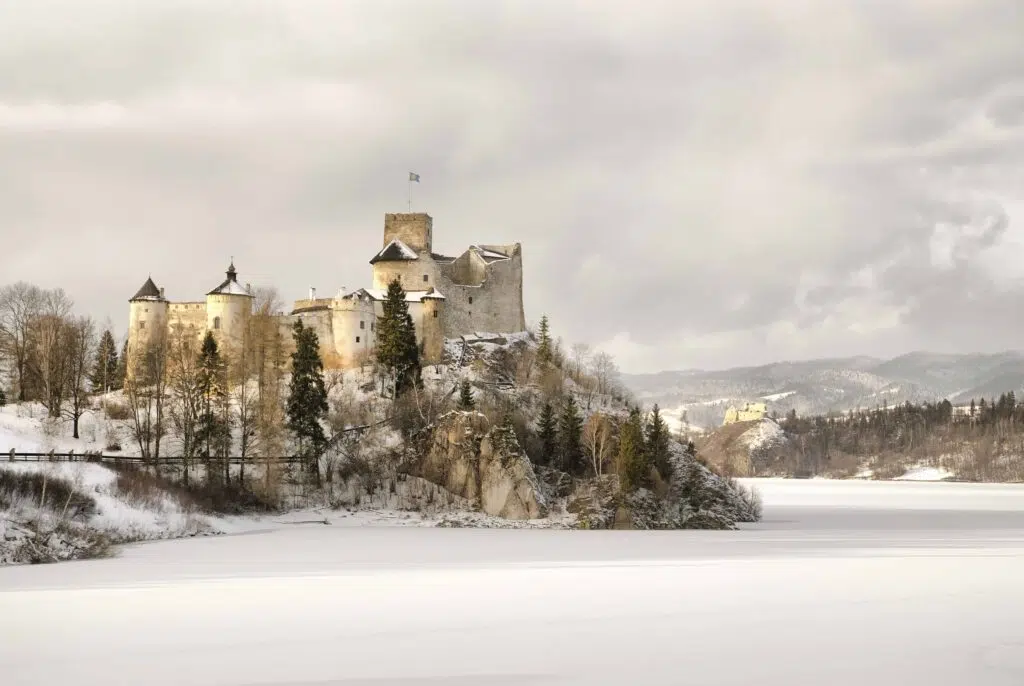 ---
Best European Cities to Visit in January
Do you want to ski at some of the world's top resorts, see spectacular light displays and experience traditional festivals in all their glory? The best places to visit in Europe in January offer all this and more. Take the chance to veer off the normal European itinerary and discover the continent in a whole new, snow-filled light.
GRANADA, SPAIN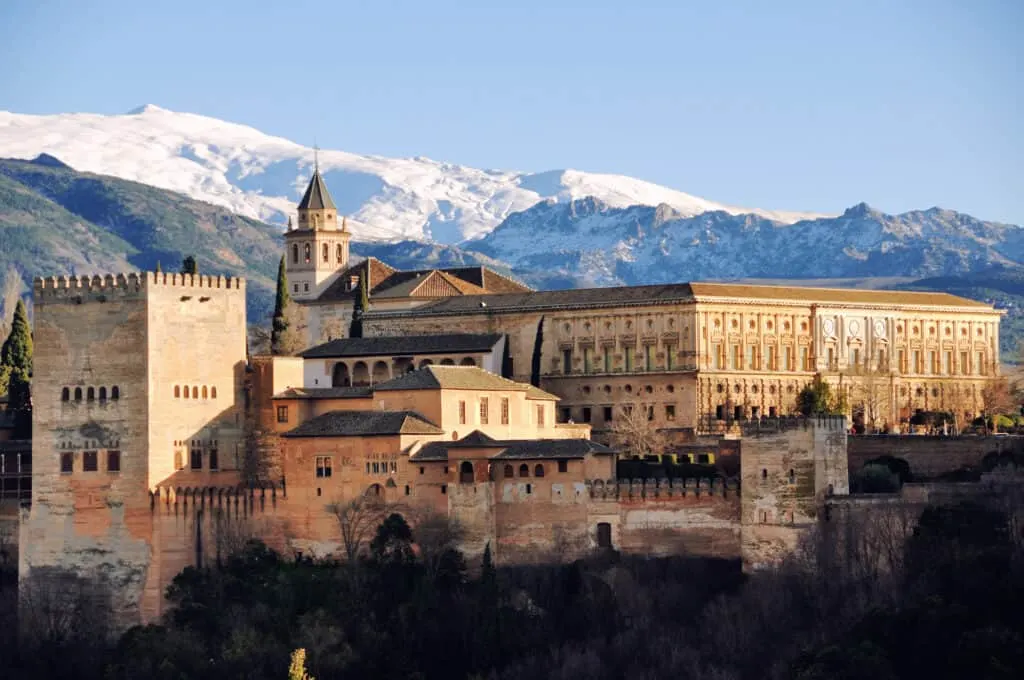 One of Granada's biggest attractions, the Alhambra Palace, is at it's picture-perfect best surrounded by snow-capped mountains in winter. Sunny days are likely, for long strolls through atmospheric plazas and historic districts.
Albaicín is the most famous, as the old Moorish quarter. See the 16th-century Church of San Salvador, nibble on tapas at charming bars and hike to the Church of San Nicolas for panoramic views of the palace and the Sierra Nevada mountain range.
Speaking of which, the region's world-class ski resort is just a short drive from Granada, making this one of the best winter city breaks in Europe to combine historic sightseeing with action on the snow. The Sierra Nevada Ski Station and Resort offers more than 110 kilometres of trails and is divided into six ski areas.
If you know what you're doing, you'll enjoy a downhill ski cross-track with jumps. Or, simply have fun zooming over the snow on a sled. Back in Granada, look forward to an aromatic brew to warm you up, from one of the Moroccan tea rooms on Caldereria Nueva.
AMSTERDAM, NETHERLANDS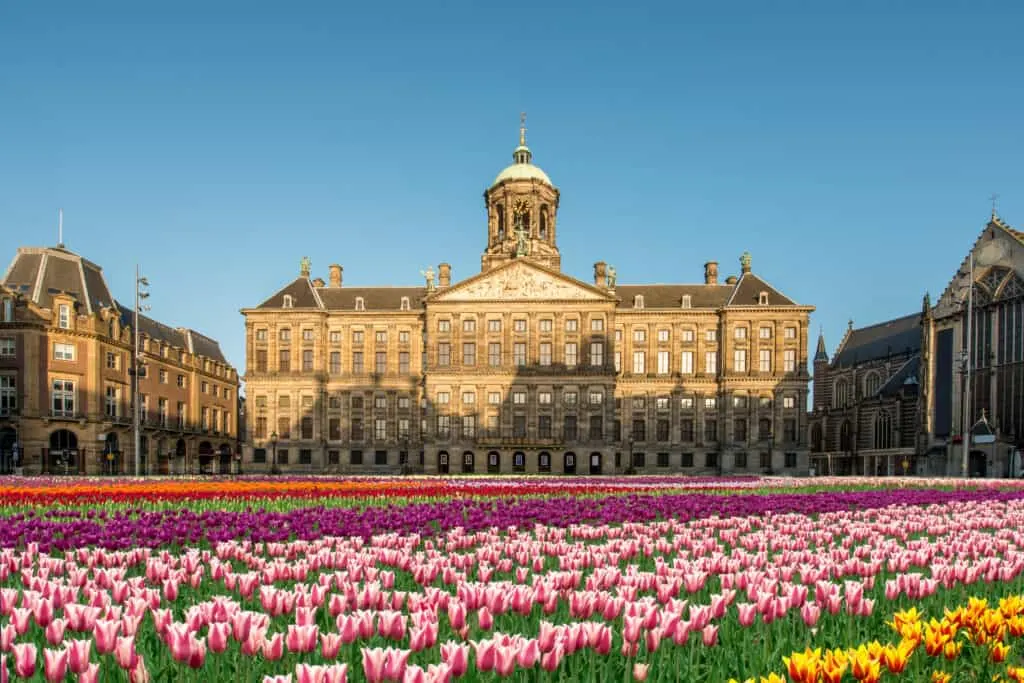 These days, Amsterdam really does heave under the weight of tourists at many times of the year, which is why it's one of the best places to go in Europe in January. Expect to have a lot more space to yourself, to explore a dazzling lineup of attractions.
Check out Rembrandt's Night Watch in the famous Rijksmuseum, the fascinating Anne Frank House and original art at the Van Gogh Museum, without having to jostle for a spot.
January is also a month of festivals, including the annual Amsterdam Light Festival featuring sparkly sculptures created by both Dutch and international artists.
Announcing the arrival of tulip season is National Tulip Day, on the third Saturday of the month. On the backdrop of the National Monument and the Royal Palace in Dam Square, about 200,000 tulips colour the scene, where you can pick your own and go camera crazy for hours.
Read More: How to Spend One Day in Amsterdam, Netherlands
TROMSO, NORWAY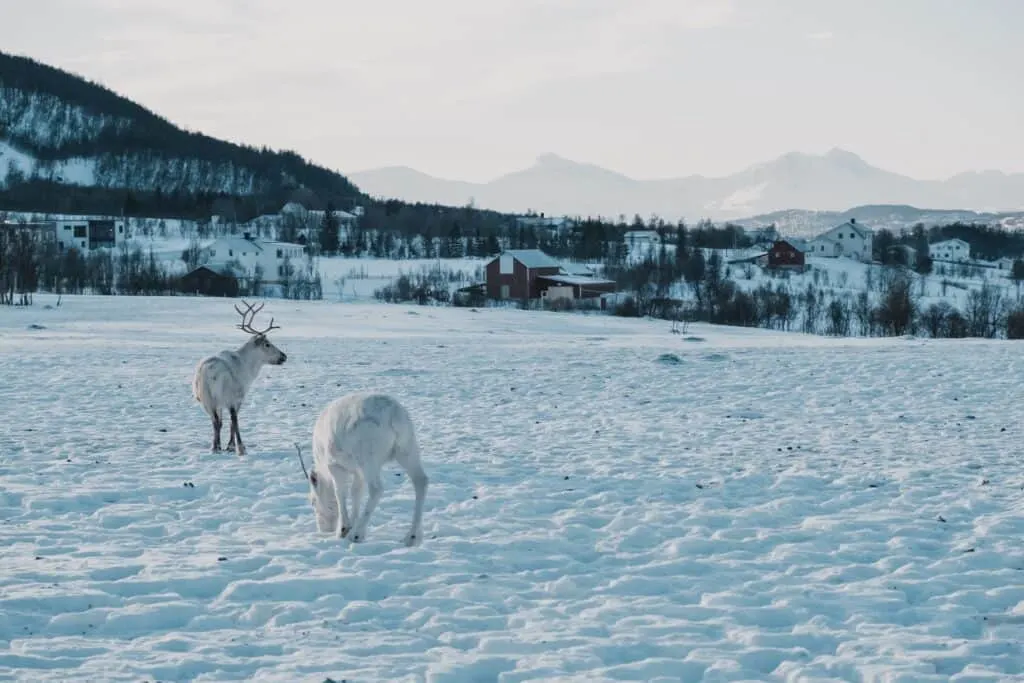 There are plenty of reasons why Tromso is among the best European destinations in January and the Northern Lights Festival sits near the top the list. The musical extravaganza pays homage to a range of genres, including jazz, chamber music and modern tunes from local and international performers, along with opera, ballet, lectures and exhibitions across a week.
Along with musical wonders, natural wonders take centre stage. This is your chance to witness the Polar Night, where the sun barely rises above the horizon and the land is awash with romantic, bluish twilight. Tromso is also one of the top places in the world to see the Northern Lights – sometimes in a colourful blaze right over the city.
What else does everyone do in the absence of much daylight? Stay warm in the northernmost brewery in the world, tour fjords, fly through the snow while sledding and dine on fresh food with the locals, just for starters.
GENEVA, SWITZERLAND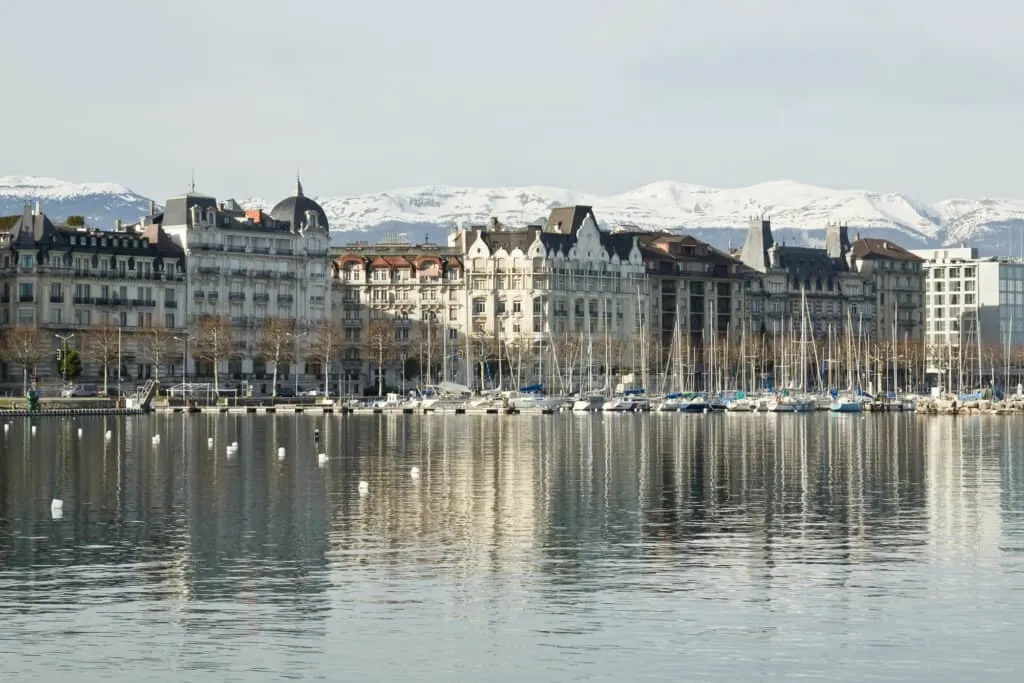 In terms of the best city breaks in January, Geneva offers a cosmopolitan atmosphere at the foot of the Alps. The diplomatic heart of the country is rich in cultural and luxury pursuits, along with a shopping scene that's perfect for chilly days, and sure to break the budget.
Spend your time ice skating, exploring boutiques in the Old Town and museum-hopping through the history of the Red Cross, watches at the Patek Philippe Museum and local life at the 12th-century house, Maison Tavel.
If you're looking for the best place to ski in Europe in January, Geneva is an ideal base. Celebrated Chamonix-Mont-Blanc is within a two-hour drive, to brave the off-piste route of La Vallee Blanche and board the panoramic cable car into the skies. At the foot of Mont Blanc, Saint Gervais is a snowy playground of pine forests and Le Grand-Bornand offers the charming environs of a traditional mountain village.
Read More: Visiting Geneva in Winter
ZAKOPANE, POLAND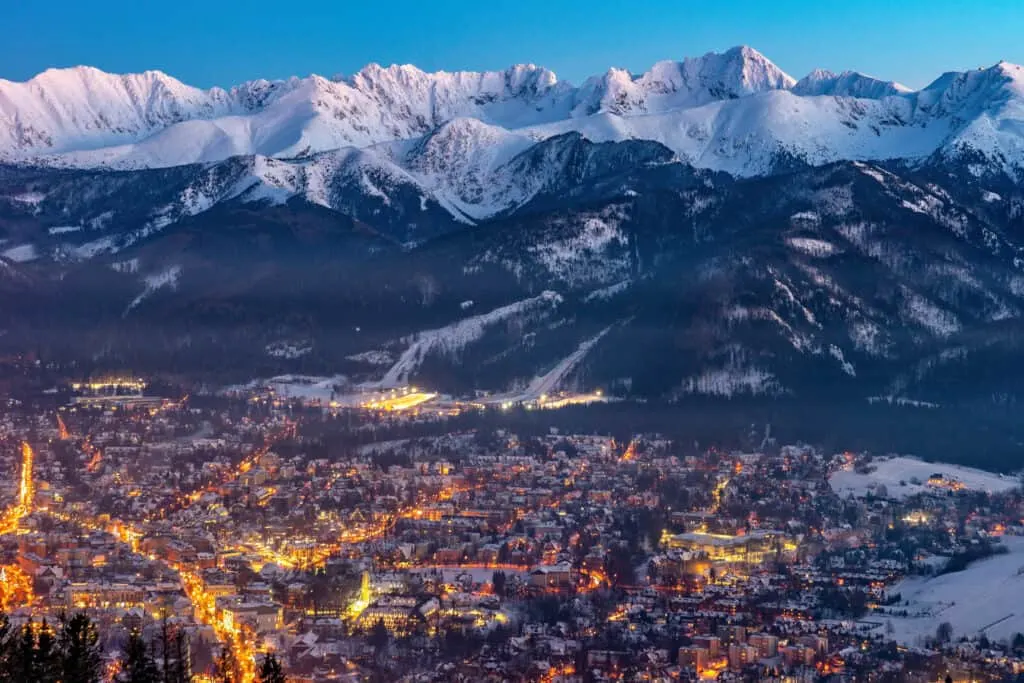 January is Poland's snowiest month and Zakopane is one of the best places to visit in Europe in winter to take advantage of it. Resting in the foothills of the Tatras mountain range, this is the Polish winter capital. Here, adventure activities collide with fresh mountain air and unique timber villas decorated in snow. The iconic wooden houses date from the late 19th to early 20th centuries and have attracted artists, poets and musicians to the town ever since.
If you can imagine a winter sport you'd like to indulge in, there's an extremely high chance you'll find it here. Whizz through the forest on a snowmobile, make friends with husky dogs on a sled ride, ice skate in the centre of town and cross-country ski to your heart's content.
Off the snow, Krupowki street is a lively promenade filled with shops, restaurants and hotels in the midst of extraordinary architecture and the smell of local dishes grilling, roasting and tempting your taste buds.
ABISKO, SWEDEN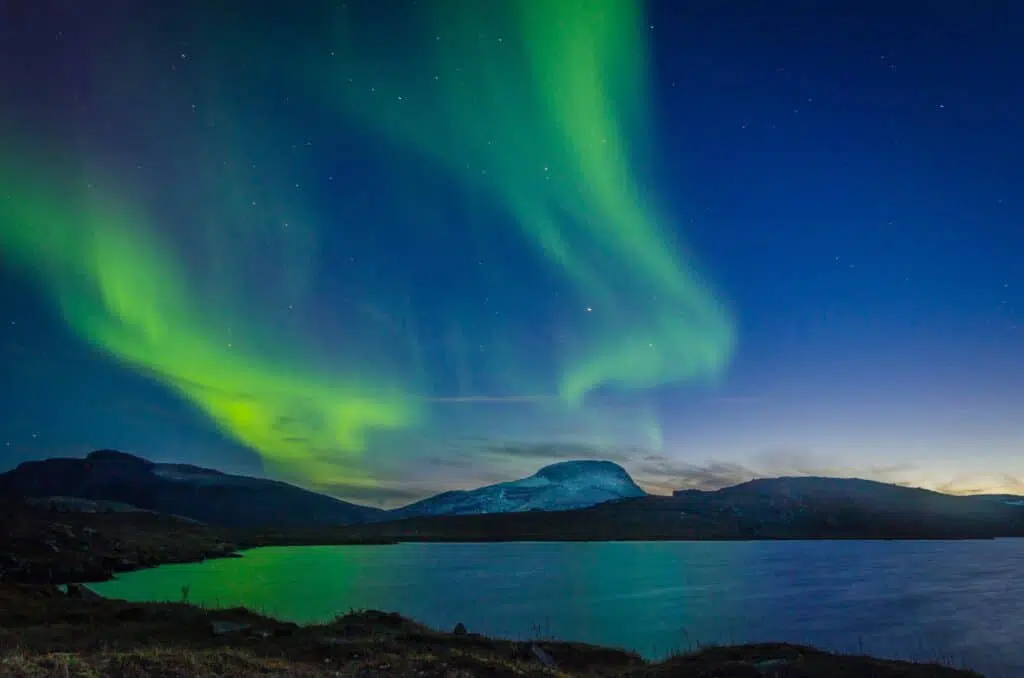 'Tis the season to chase the Northern Lights and Abisko is one of the best winter destinations in Europe to find them. In fact, due to its location, the Abisko National Park apparently offers the most reliably clear skies and, therefore, one of the highest success rates of spotting the spectacle when you stay for three or more nights.
For the best chance at seeing dancing purple, blue and yellow spirals overhead, book a tour to let the professionals lead the way into the wilderness. However, you might just spy them from the comfort of your hotel.
Or, spend your evenings at Aurora Sky Station, custom-made for settling in for the light show. Located about 200 kilometres into the Arctic Circle, this is among January holiday destinations for true lovers of snowy terrains and adventure, basically in the middle of nowhere. The small village is a bit over an hour's drive from Kiruna Airport, with daily flights from Stockholm. It offers some cosy hotels and lodges, along with thrilling snowmobiling and sledding tours.
BRASOV, ROMANIA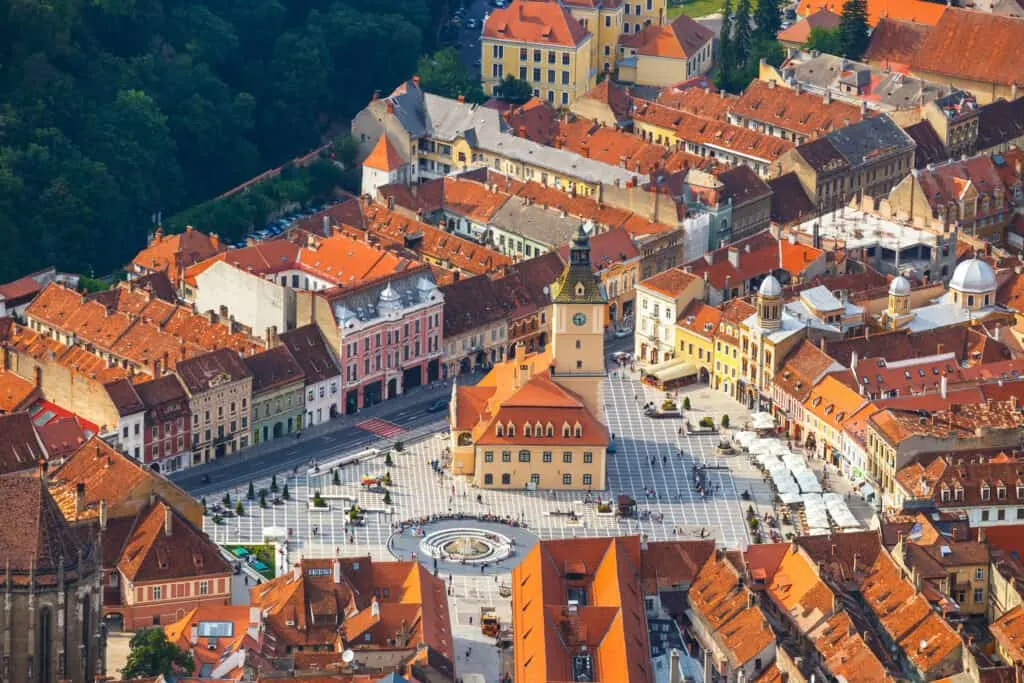 The depths of winter offer just the right atmosphere for visiting the land of Dracula. No matter where you go in Transylvania, snow-capped turrets and enchanting woodland trails greet you. However, with its preserved medieval splendor sprinkled in snow, Brasov's landscape is particularly spellbinding. This is a walker's paradise with all the main sites in Brasov within easy reach of each other, such as the Council Square and the gothic Black Church.
Perhaps best of all, you can live out your dark fairytale fantasies at famous Bran Castle, just a short drive away. When it's time to cross back to the light side, Poiana Brasov awaits.
The popular ski resort stretches along the Postavaru Massif of the Romanian Carpathians and has beginner to advanced slopes, a skating rink, cable cars and a thriving apres-ski scene. This provides the perfect contrast to brooding castles and ghoulish myths, making it one of the best holiday destinations in January.
Read More: Day Trips from Brasov
INNSBRUCK, AUSTRIA
Innsbruck is among the top places in Europe to experience the quintessential Alpine ski break. You'll soak up that crisp mountain air from no less than nine surrounding ski resorts, including Axamer Lizum Olympia Park, Muttereralm Playground and Nordkette. It's also home to the Bergisel Ski Jump, which hosts the Four Hills Tournament in January each year.
In town, a different kind of magic ensures its place among the best holiday spots in Europe during winter, with fascinating attractions to warm up after a long day skiing. The Swarovski headquarters of Kristallwelten offer a mesmerising showcase of crystal art throughout hidden chambers, landscaped gardens and an innovative children's play tower.
Stroll through the Old Town to admire architectural gems, like the Golden Roof, the Imperial Palace and the Triumphal Arch. Then, get cosy inside one of 200 or so restaurants for delicious Tyrolean dumplings.
Read More: Innsbruck in Winter
TENERIFE, CANARY ISLANDS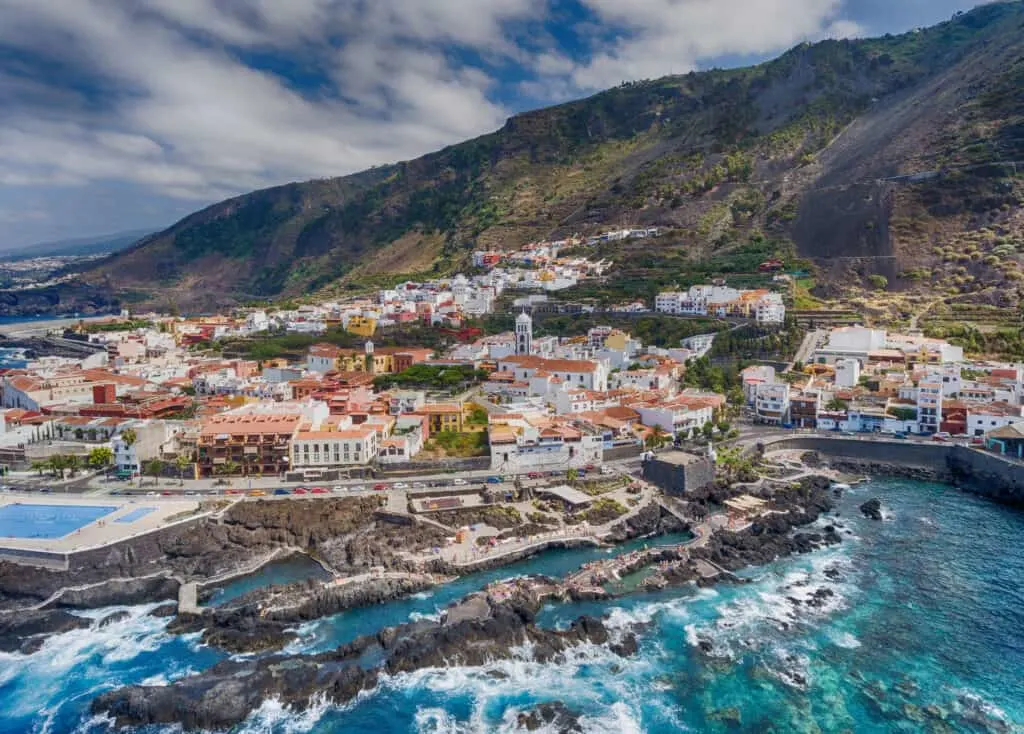 If you're thinking that winter wonderlands sound all well and good, but you want to visit the warmest place in Europe in January, Tenerife could be the spot for you. Temperatures often rest around, or above, 20°C during the day.
As one of the sunniest regions in the world, you'll get plenty of time on the sand. If the ocean's just a tad too chilly for a dip, plenty of hotels offer heated pools and, with a cocktail in hand, you'll instantly have that summertime vibe in the middle of winter.
The largest of the seven Canary Islands is dotted with both black volcanic and golden sand beaches. Playa de las Americas is party central, while Los Gigantes puts you in the midst of soaring rock formations and natural swimming pools.
Tenerife is one of the best places to visit in Spain in January for hiking fans, with pleasant temps to scale Mount Teide and traverse coastal trails without melting into a pool of sweat.
---
Key Things to Know About Travelling to Europe in Winter
The best European cities in winter offer those 'once in a lifetime' experiences to tick off the travel bucket list. However, with the extraordinary also comes a bit of extra planning, to make the most of cold-weather adventures.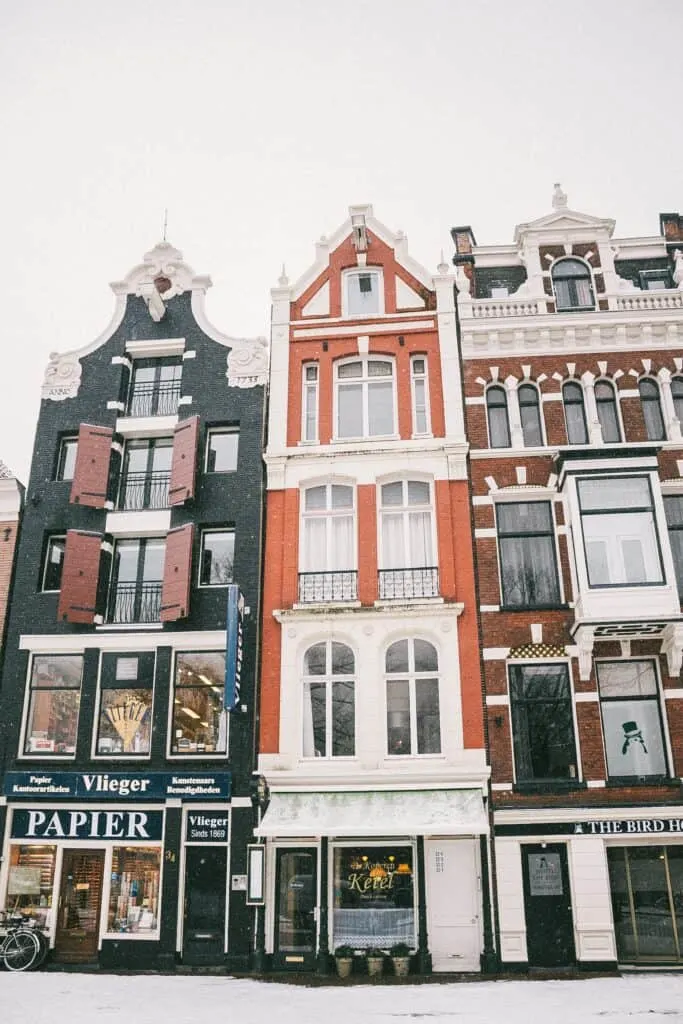 Invest in Good Winter Gear
Packing for travelling Europe in winter means preparing for all weather conditions. Get yourself some good waterproof boots, a waterproof winter jacket, thermal layers, gloves and beanies. Remember that you'll be warm inside no matter where you go, so easily removable layers are always best.
Plan Ahead
A winter Europe trip usually coincides with much shorter days and some attractions may close during the season, or because of the weather. Always do your research before choosing a destination and, once there, plan your days with the knowledge that you'll have fewer daylight hours.
Make the Most of Fewer Crowds
You'll enjoy fewer crowds in most of the best travel destinations in January, throughout Europe. Therefore, this is the month to hit big-name attractions that usually attract hordes of tourists, without waiting in line for hours.
Choose January to Ski in Europe
When it's a ski holiday you're itching for, it's quite hard to beat January as the month to go. You'll miss the Christmas crowds, get better deals with resorts and find almost guaranteed snow coverage.
---
---
Winter in Europe means sipping mulled wine beneath a flurry of snowflakes, challenging your skills on some of the world's top slopes and finding cosy corners of history on backdrops of astounding beauty. The season creates a special kind of magic all of its own and travelling to Europe in January puts you right in the heart of it.
Pin this for later!