As a fresh, crisp wave of autumn air begins to drift over the continent, the hottest places in Europe breathe a sigh of relief. While summer is always exciting, this month sees the crowds thin out, the heat turns down a notch and a more relaxed atmosphere pervades bustling cities. As a beautiful bonus to brilliant weather, the best destinations in Europe in September start offering cheaper prices for hotels, transport and attractions.
For many, this month is actually the single best time to visit Europe. Pristine swaths of sand on paradise islands open up with spots aplenty for relaxing escapes, with sunny skies to match. Scrumptious foodie destinations burst with seasonal delights and unique festivals bring traditions to the fore. Whether you're embarking on a family trip, a honeymoon or a solo adventure, September is bordering on perfection for a European holiday.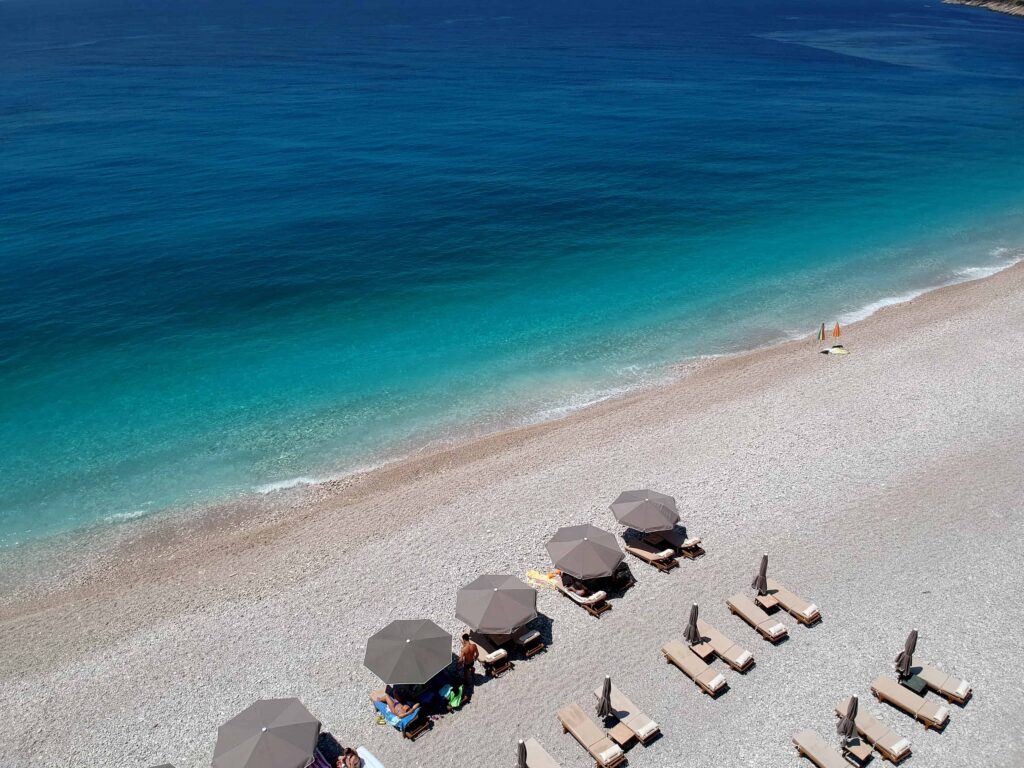 ---
Best European Cities to Visit in September
The Greek Islands rest beneath the serene vibe of summer's end, Spain features some of the hottest places in Europe in September and countryside havens come alive with food and wine festivals.
The best places to visit in Europe in September offer something for everyone, wrapped in weather that's spot on for swimming, hiking and strolling to simply sipping cocktails by the pool.
FORMENTERA, SPAIN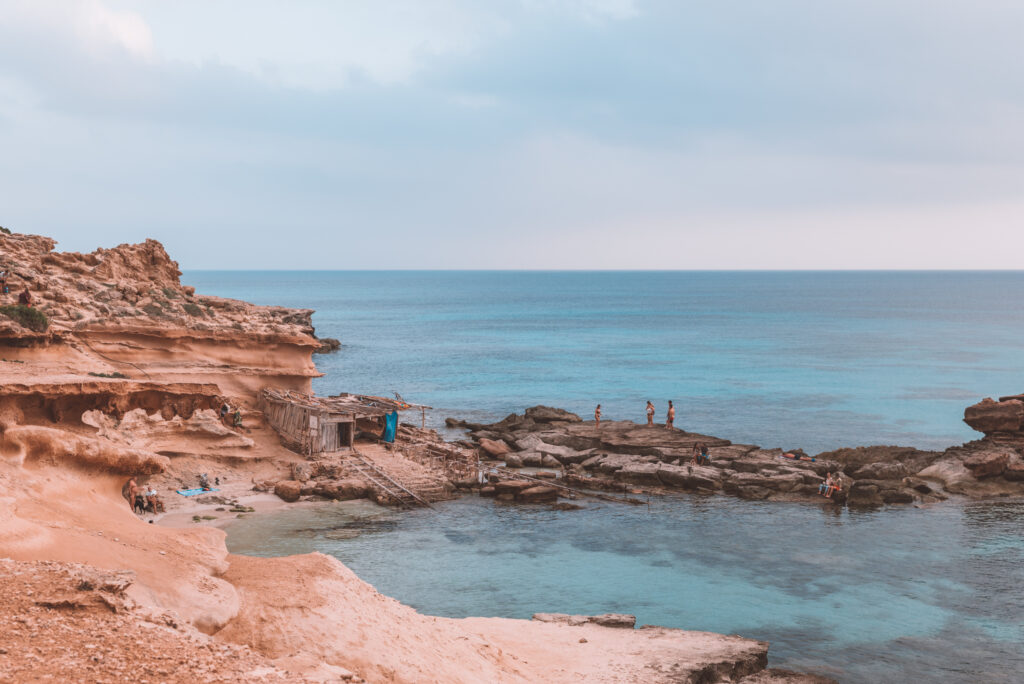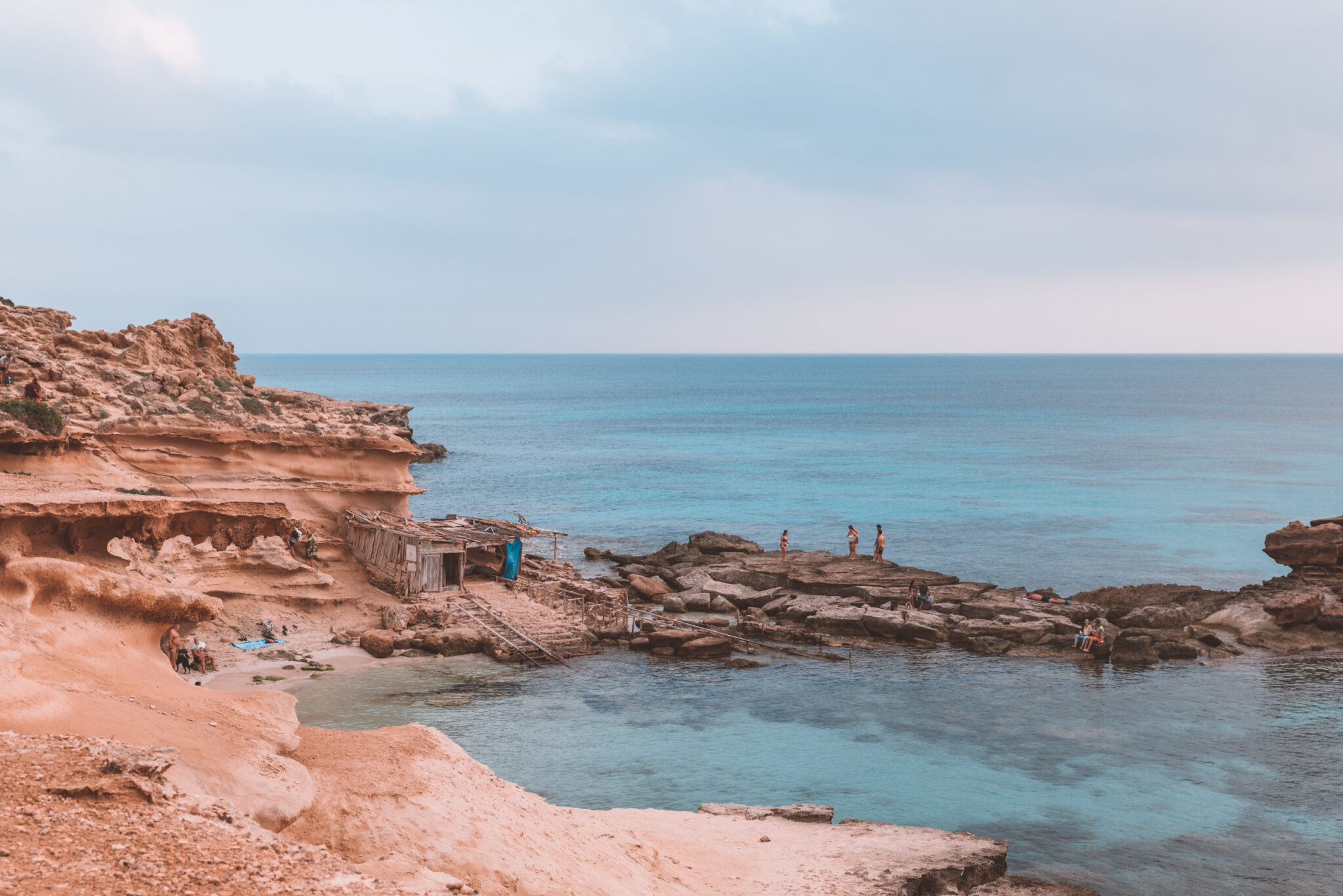 The smallest of Spain's Balearic Islands is just 40 minutes by boat from Ibiza, but the atmosphere is worlds away. If you're seeking a relaxed island paradise with crystalline waters, Formentera is one of the best places to visit in Spain in September. In fact, these particular beaches are often voted among the globe's most beautiful, just in case you need more of an excuse to get packing for Europe at this time of year.
Yes, this is the idyllic type of place to do nothing but soak up the sun on the gasp-worthy beaches of Illetes, Llevant and Migjorn. The dazzling water boasts an aqua clarity that's impossible to resist and everyone from Bob Dylan to Madonna has enjoyed the serene beauty on offer. Hire a bike from the port, La Savina, to explore the predominantly flat landscape across dedicated greenways. Or take a ferry to the nearby private island of Espalmador for an escape in nature.
Hike to the old lighthouses, browse artisan markets and discover the oldest tombs of the Balearics, the megalithic graves of Ca Na Costa. After a day of snorkelling, scuba diving or kayaking, head to a different restaurant each night, from traditional venues to Italian, Japanese and Indian. If you do feel like breaking up the deep relaxation with some nightlife action, simply zip on over to Ibiza, as it's still swinging in September.
FURTHER READING: Best Beaches in Formentera, Spain / Best Things to do in Formentera
LOIRE VALLEY, FRANCE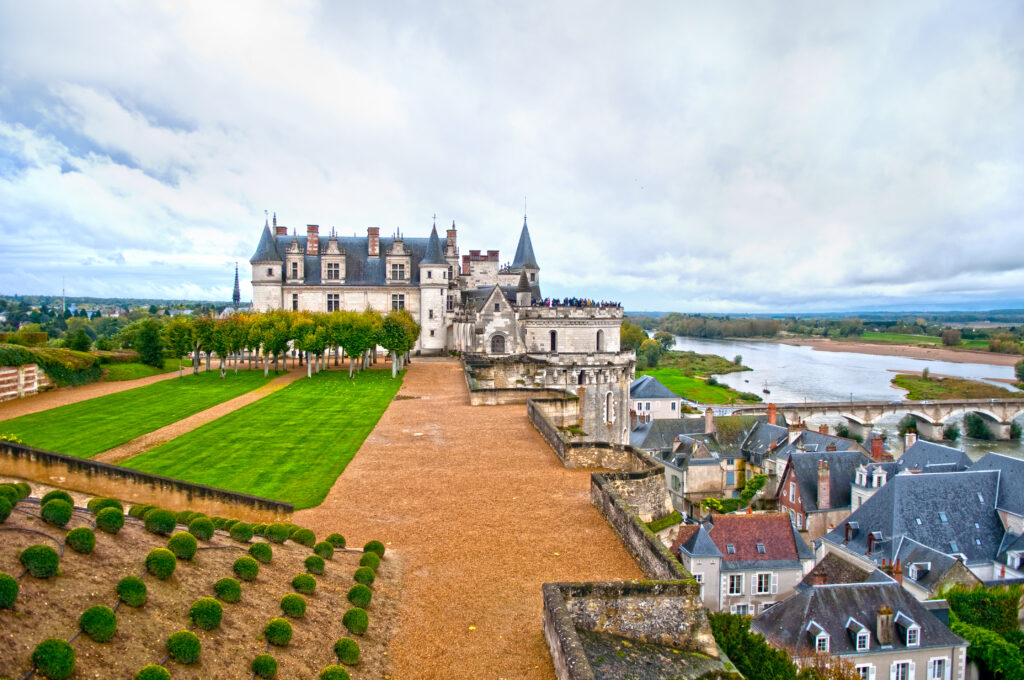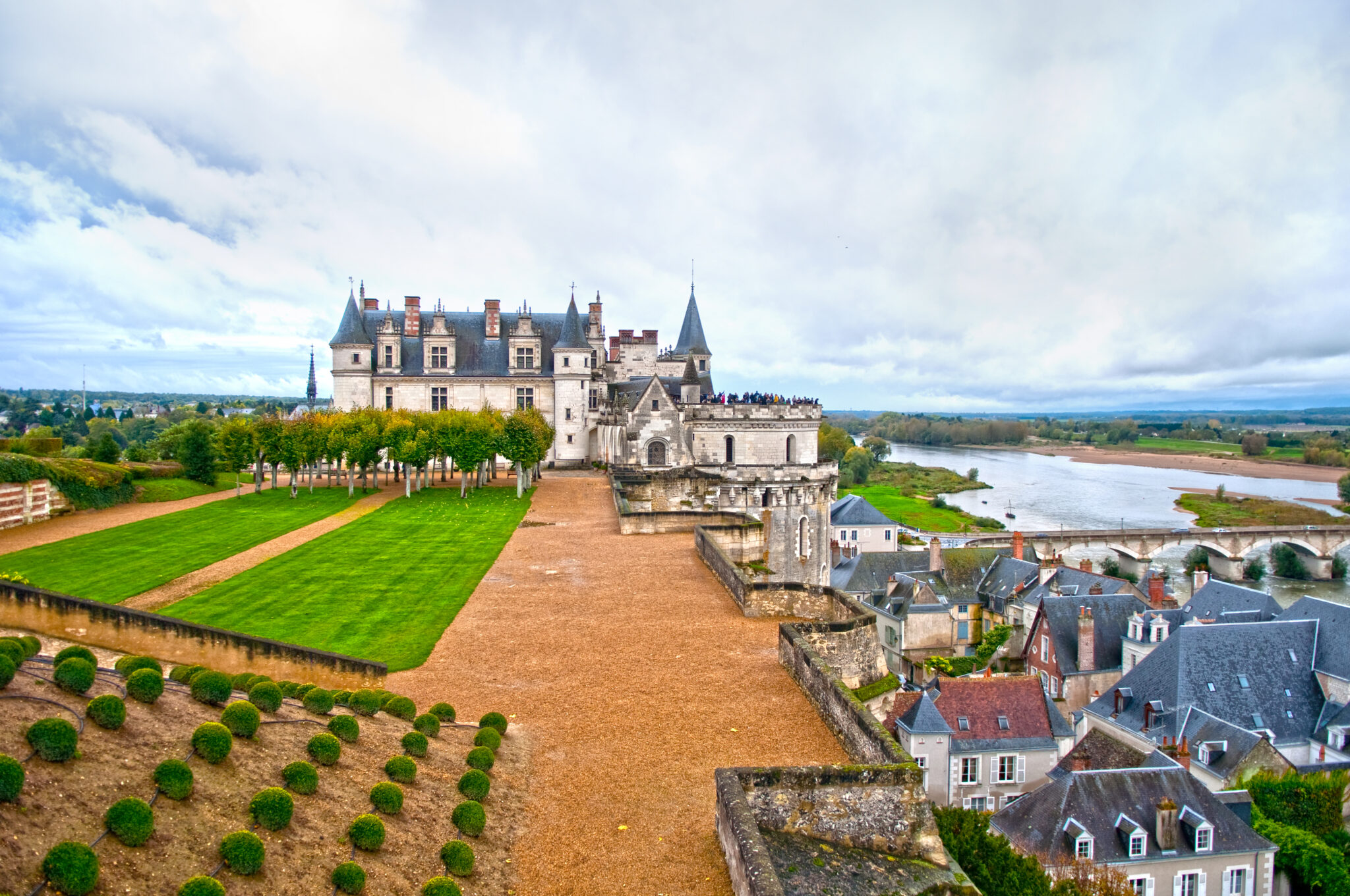 French splendour rings through the Loire Valley, in the form of opulent aristocratic chateaux, lavish vineyards and gorgeous towns. Thousands of years of history gives the entire region Unesco World Heritage Site status. For gourmands, this is a foodie bowl like no other and one of the best places to visit in France in September.
Celebrate everyone's juicy red favourite at the Festival of Tomatoes and Flavours this month at Chateau de la Bourdaisière, with culinary workshops and local producers providing tantalising tastings. Tours-sur-Loire begins in May and runs until the end of September, offering a main tavern for open-air dining experiences, giant board games, outdoor cinema and drawing lessons.
Traverse the countryside for tastings of crisp, sparkling wines and cycle around Orléans on the 800 kilometre Loire à Vélo Cycle Path. Breathe in the fresh air as you explore the stunning gardens at the Chateau de Villandry and admire the sumptuous rooms of famous Chenonceau. For a central location to attractions and wine routes, stay in picturesque Amboise or the medieval town of Chinon.
ALBANIAN RIVIERA, ALBANIA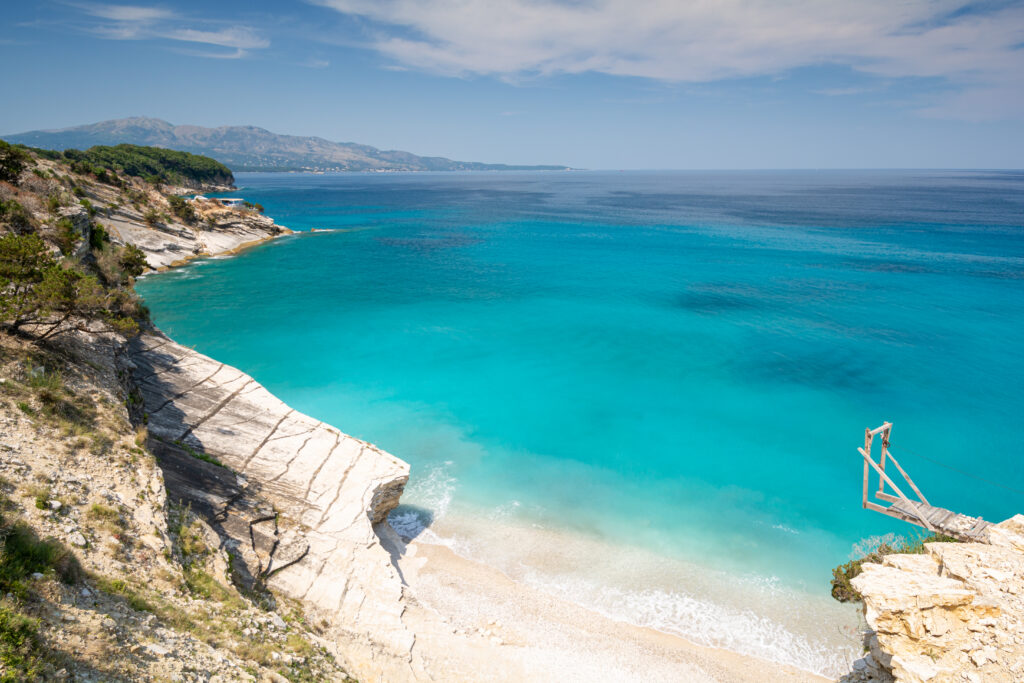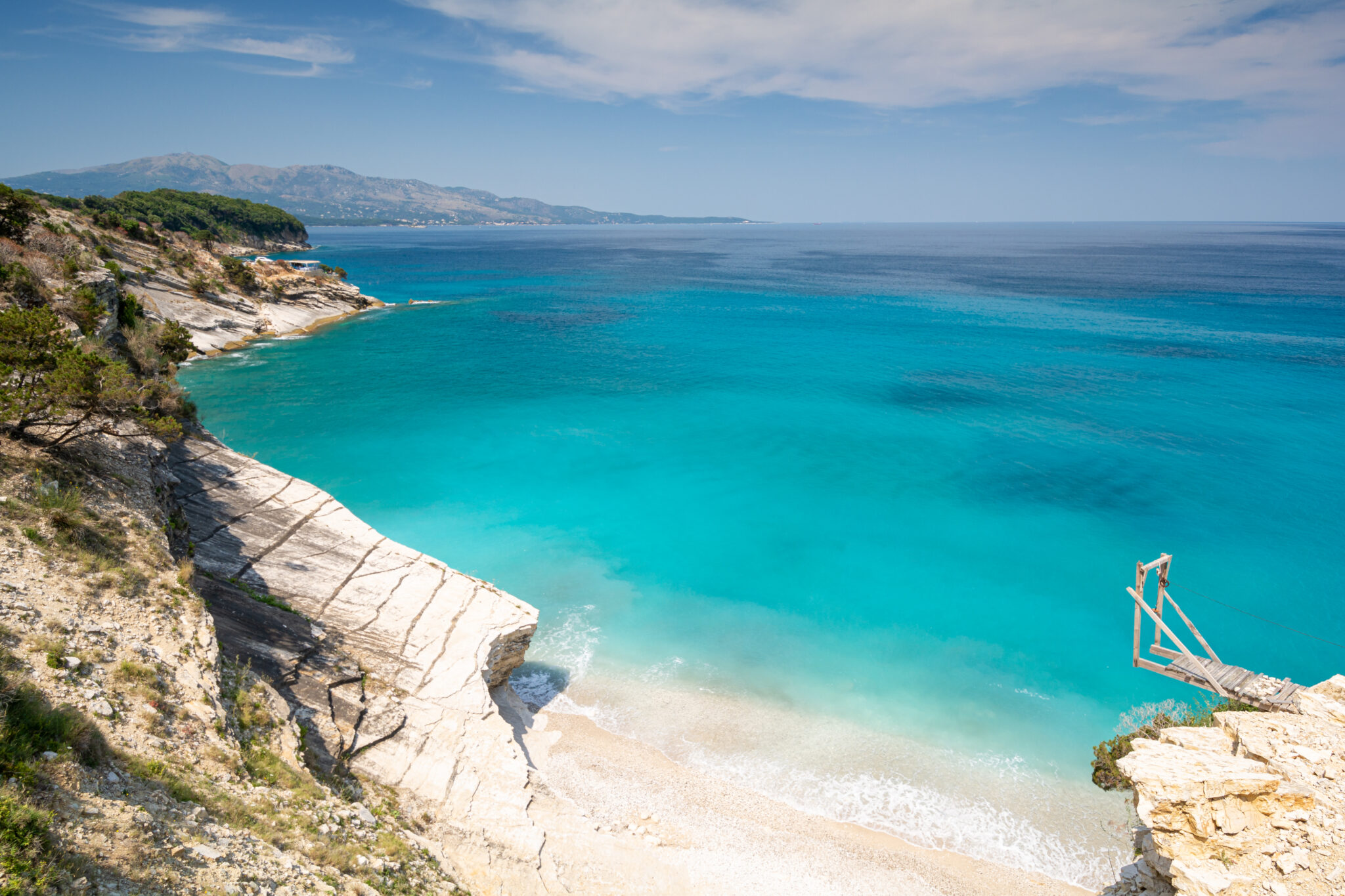 Golden sands, cobalt water, ancient Greek sites and quaint villages line the Albanian Riviera. It's also among cheap places to visit in September, for European standards. This Balkan paradise is still a hidden gem in terms of international tourists, though locals swarm to the beaches in summer. By September, there's room to relax and soak up the unique ambience beneath the warm, Mediterranean sun.
Discover the mysterious coves and bays of Dhërmi Beach, take in magnificent views of Corfu from Ksamil beach and stroll along the longest stretch at Borsh. The Karavasta Lagoon is Albania's largest and a conservation area for birds, and the National Park of Llogara divides the Adriatic and Ionian seas. Along with natural wonders, it's the region's lovely villages that beg for exploration.
Beyond its popular beach, Orthodox churches and bougainvillaea-lined laneways decorate Dhërmi, while Shën Marisë church offers incredible views across the sea. Not far from the harbour at Saranda, the romantic ruins of Butrint whisper of the ancient past. For fresh seafood restaurants, lovely boulevards and nightlife, stay in the villages of Himara or Ksamil.
MILAN, ITALY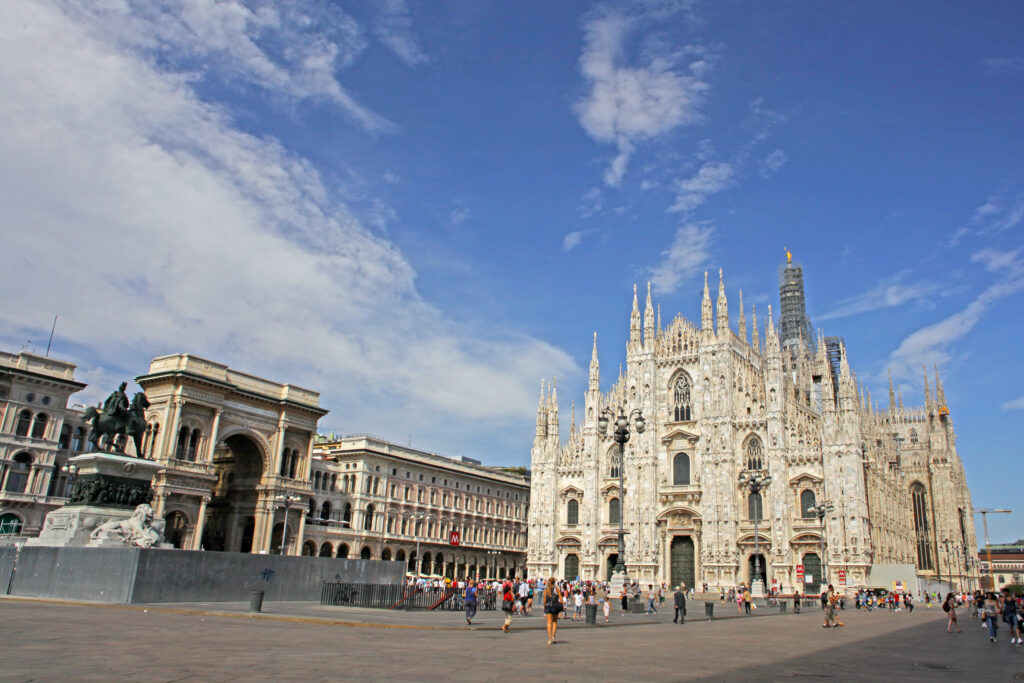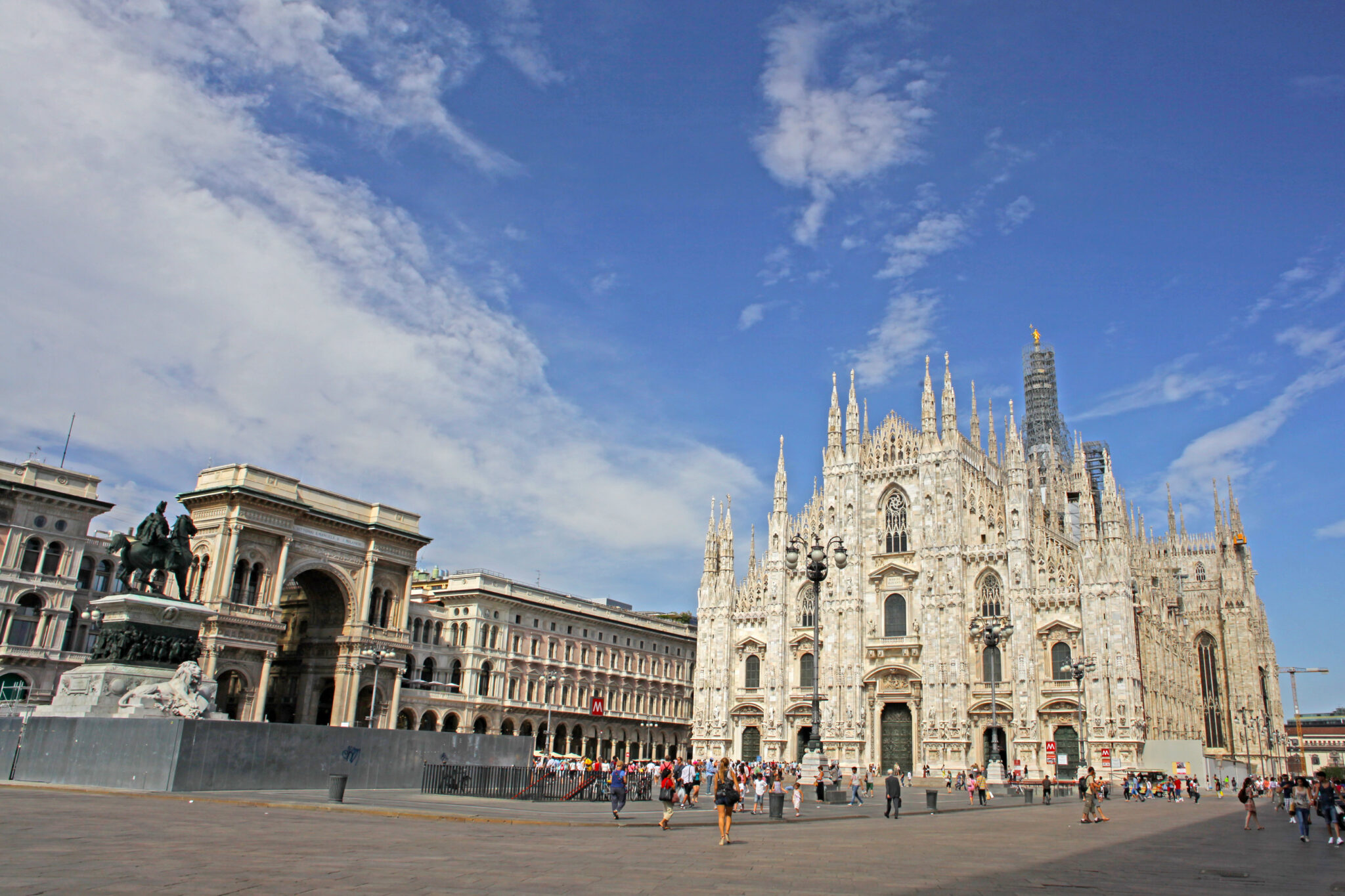 Searching for the best cities to visit in Europe in September? To escape the sweltering heat of summer and the burden of huge crowds, this a top month to visit the bucket-list destination of Milan. Plus, Milan Fashion Week, the football festival of Calcio City and the cycling extravaganza of Bike City celebrate the city's prime passions.
Though it's tempting to pack your dazzling best for the world's top fashion capital, don't neglect those comfy old walking shoes. With so much to see, prepare for long days pounding the pavement, starting right in the centre at spectacular Milan Cathedral for the obligatory Instagram shot. Head to the convent of Santa Maria delle Grazie to gaze at Leonardo da Vinci's The Last Supper and shop til you drop at Galleria Vittorio Emanuele II, one of the world's oldest shopping arcades.
A fantastic chance to dress up to the nines is an opera night at the extravagant Teatro La Scala. For drinks, cosy up among the canals and charming atmosphere of the Navigli district, to people-watch and sip on Aperol Spritz. Speaking of which, Aperitivo is the Italian happy hour, so don't miss out on a drink with nuts, olives or cheeses in the early evenings.
KEFALONIA, GREECE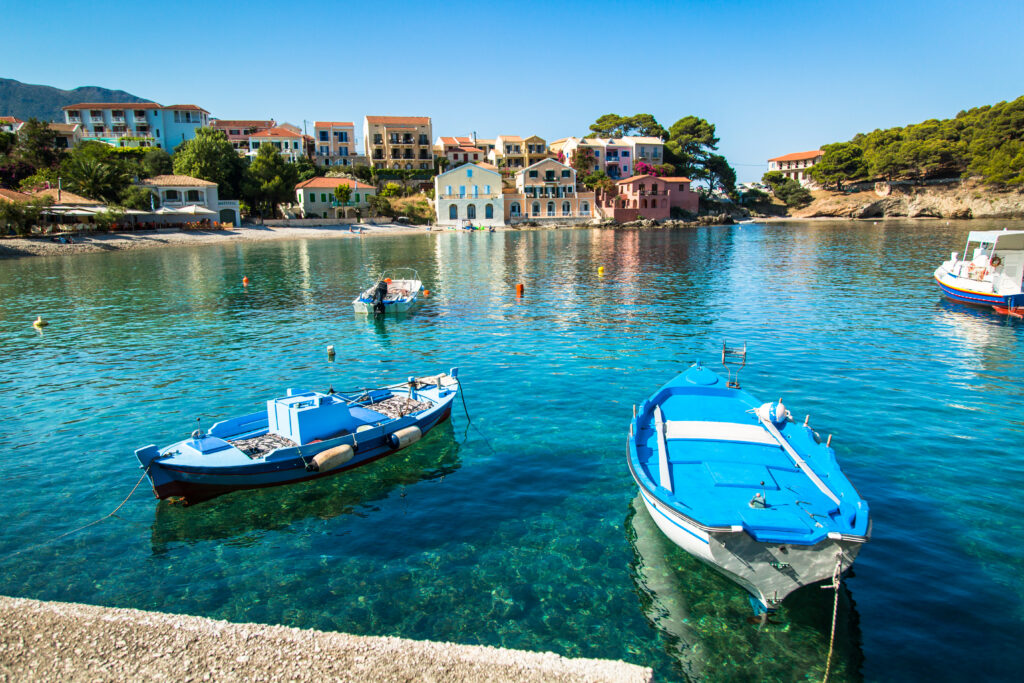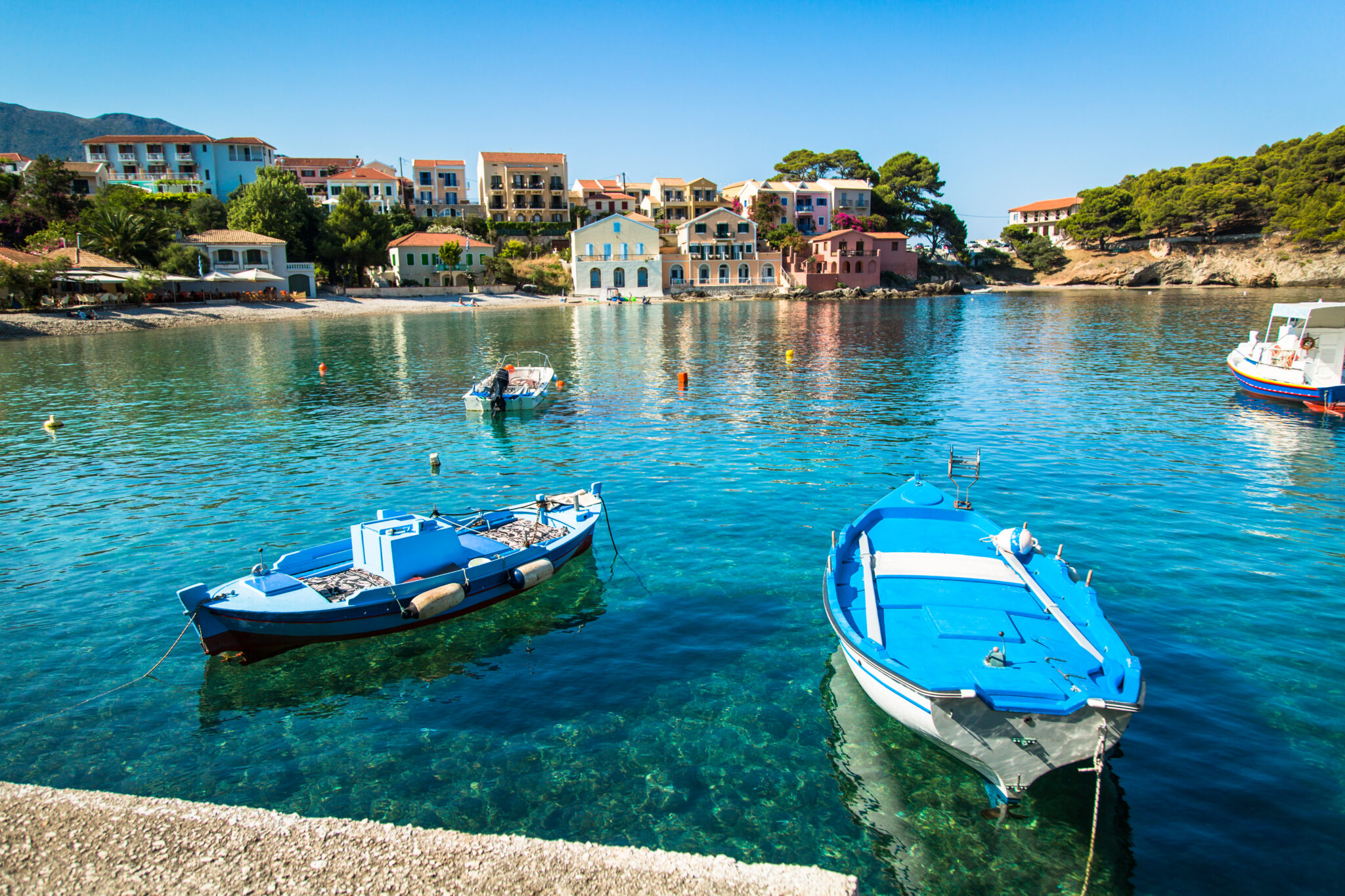 You can't really go wrong with a visit to any of the Greek islands this month, as the tourist season of August has already peaked and the hot weather cools just a tad. For traditional festivals, the largest of the Ionian islands offers the Festival of Choral Singing, the Feast of Our Lady, the Feast of Theotokos and more, so it's among the best islands to visit in Greece in September.
Not that the island, made famous by the movie, Captain Corelli's Mandolin, needs anything other than its extraordinary beauty to capture hearts. The crescent-shaped Myrtos beach is a star among the world's best, framed by sheer white cliffs and lush forest. With over 30 other sublime stretches, beach-hopping here is an activity that never gets old.
To get the full picture, zoom across the crystal seas on a boat tour to see exquisite coves and get-up close to the underwater magic. When you're waterlogged, explore the colourful houses and narrow streets of Assos, before shopping and dining on the pedestrian Lithostroto street, in Argostoli. A history fix awaits in the town of Sami, with its ancient acropolis ruins – and incredible Greek cuisine awaits everywhere.
BIARRITZ, FRANCE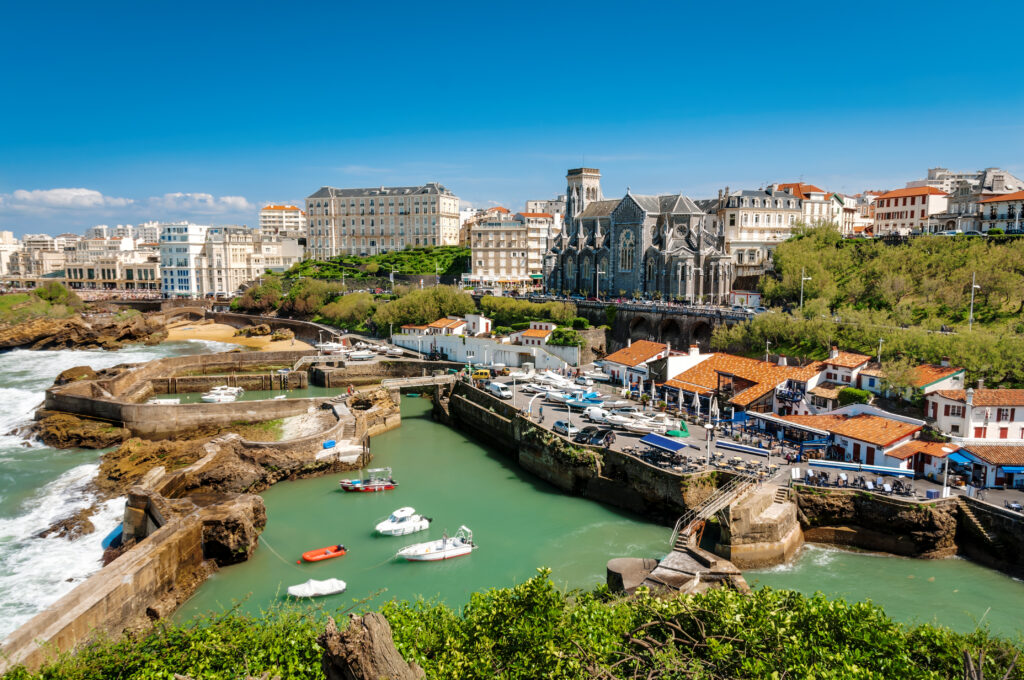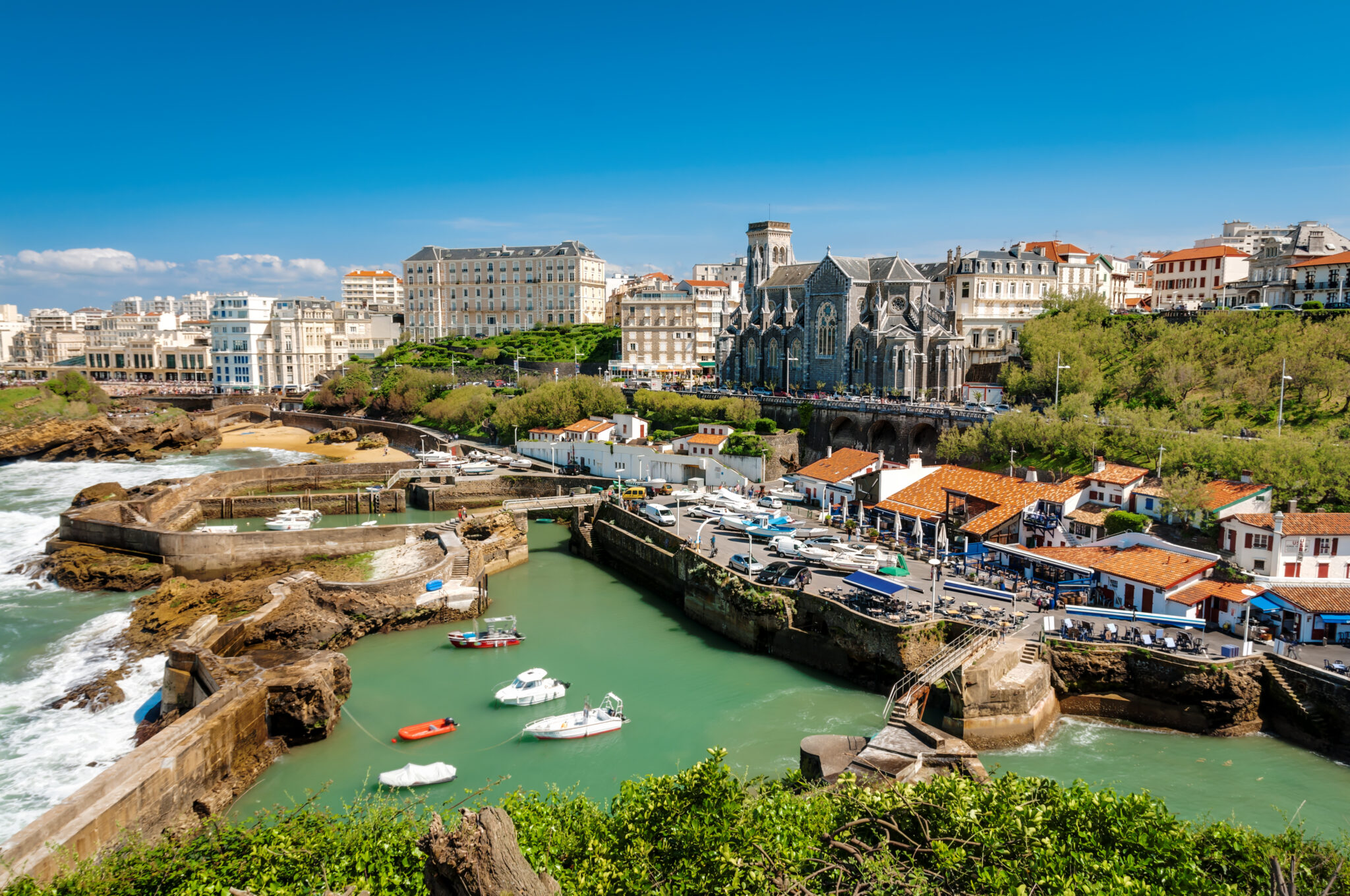 If your twinkle toes are itching to move, Biarritz is one of the top places to visit in September. This charming resort town, in the heart of French Basque Country, hosts Le Temps d'Aimer, a dance event that revives the ballet tradition of the Marquis de Cuevas. International dance companies combine for several shows a day throughout the festival, including street performances, public rehearsals and conferences.
As you're dancing through the town that's hosted Coco Chanel and Frank Sinatra, you'll find a chilled-out vibe with a dash of glamour. Elegant villas combine with dynamic stretches of sand, like Grande Plage with its striped beach tents, shops and restaurants. To catch some waves in Europe, Biarritz is one of the best places to surf in September. In fact, it's credited for surfing taking off in Europe, in the 1950s.
Beyond the beach, the lower slopes of the Pyrenees beckon hikers to head off into the remote wilderness. Golf is huge here with one of the oldest courses in France, the Golf du Phare, in the centre of the city. Afterwards, take yourself off to a spa where thalassotherapy rules. For shoppers and gourmet lovers, expect to spend plenty of time downtown in luxury shops while nibbling on cheese and chocolates.
COSTA DEL SOL, SPAIN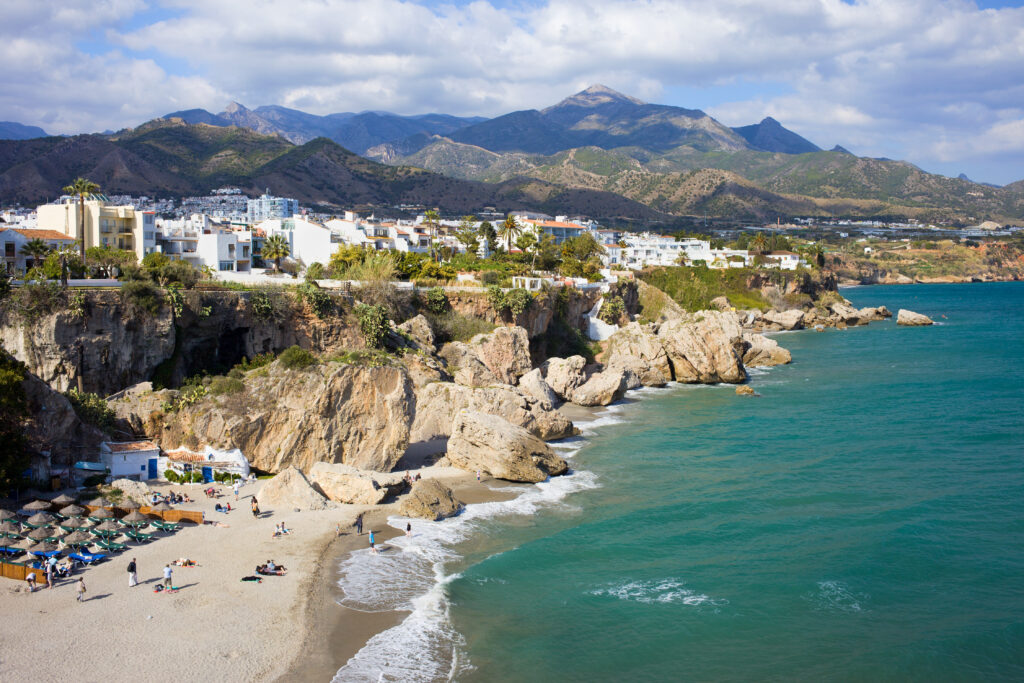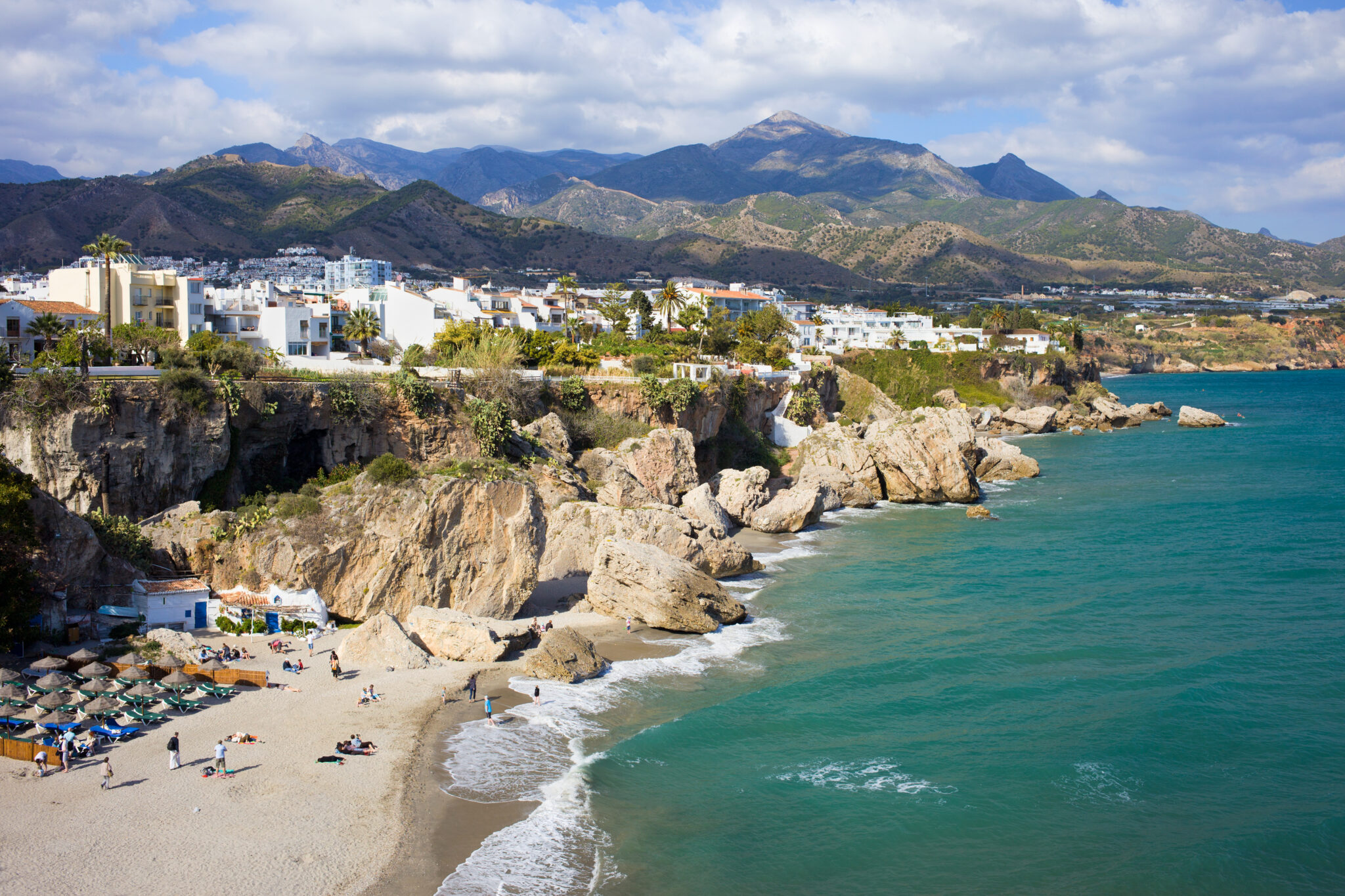 Another top spot for surfers, the sparkling Costa del Sol boasts some of the best beaches to visit in September. The summer tourist season winds down to a more relaxed pace, however, that warm, bright sun remains. Unique towns are sprinkled along the famous 'Sunshine Coast', from luxury Marbella to family-friendly Fuengirola, so choose a base that suits your own holiday vibe.
Marbella is as pretty as a picture, with white-washed houses, wrought-iron balconies and the lively Plaza de los Naranjos. Take the kids to Torremolinos for seafront promenades and water parks. For a village feel, succulent seafood restaurants and an enchanting old quarter, stay in Estepona, which is often overlooked for its glitzier neighbours.
Once a sleepy fishing village, Nerja is among the most popular destinations, located between the Chillar River and the Mediterranean. The Nerja caves are home to some of the world's oldest Neanderthal cave paintings. Nearby, hikers are in for a treat at the top of El Cielo, with views all the way to Malaga and even the North African coastline.
GHENT, BELGIUM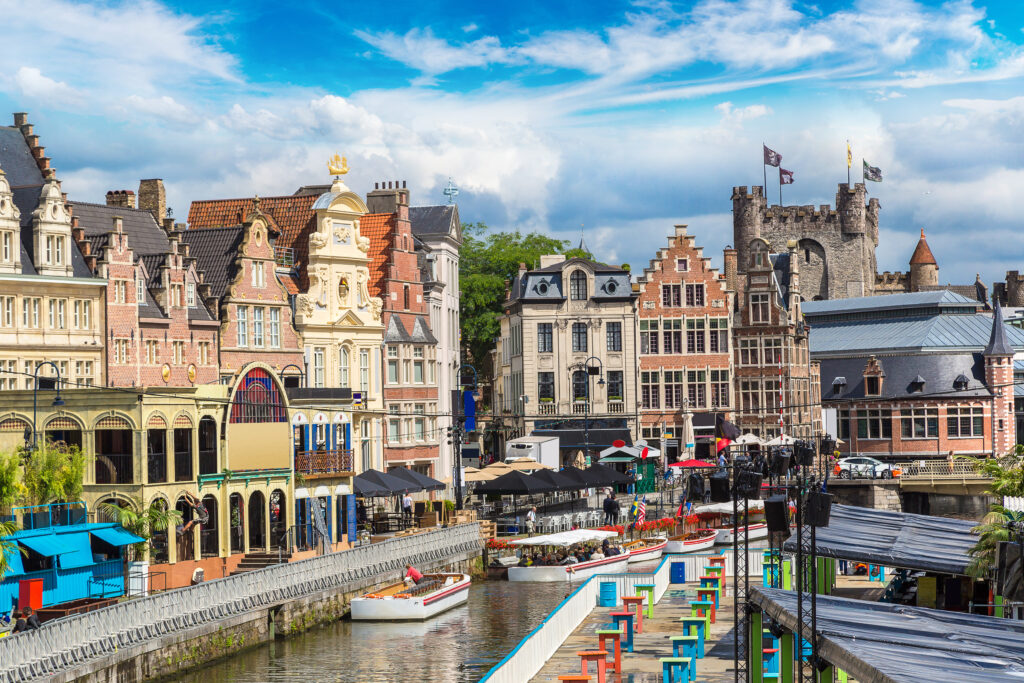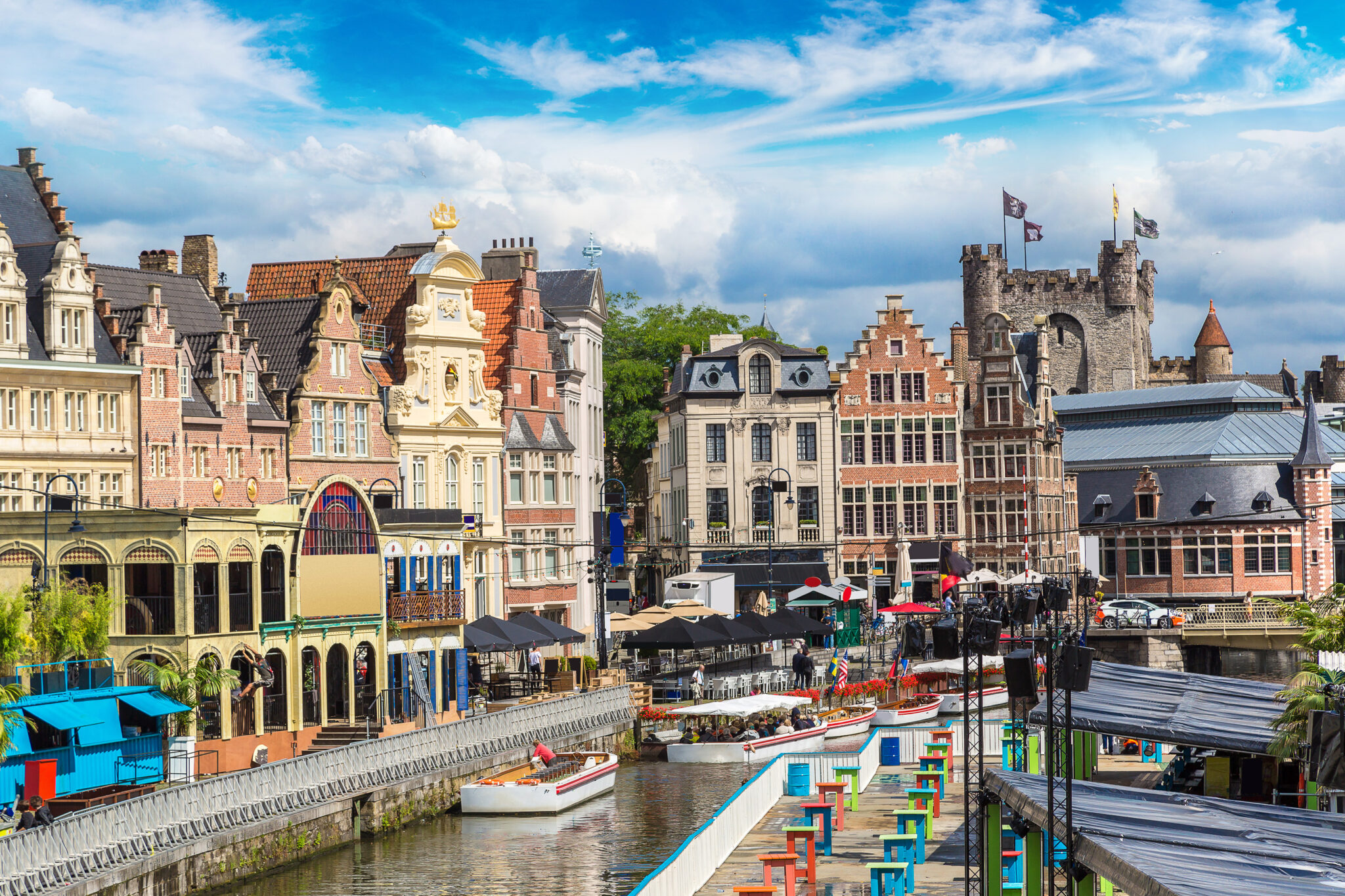 If you're a classical music fan seeking great places to visit in September, the Ghent Festival of Flanders is the spot for you. It kicks off with OdeGand, including around 60 indoor and open-air concerts along the water that feature everything from world music, pure classical and jazz, to dance and fireworks.
All this takes place on an Instagrammable backdrop of postcard-perfect bridges, canals, 16th-century houses and trendy street art. Float down the canals on a boat trip to grasp the prettiness of the city and visit the Castle of the Counts to discover its turbulent past. Art takes centre stage at excellent museums like the quirky S.M.A.K, the Museum of Fine Arts and the World of Kina, for children.
Culinary delights await in Patershol, an enchanting, historical neighbourhood filled with winding, cobbled lanes and cosy restaurants. Take your pick from Turkish, Spanish, Italian and Japanese, or tuck into traditional Flemish food. This is a university town, so there's no shortage of hip bars and clubs for night owls.
ZAGREB, CROATIA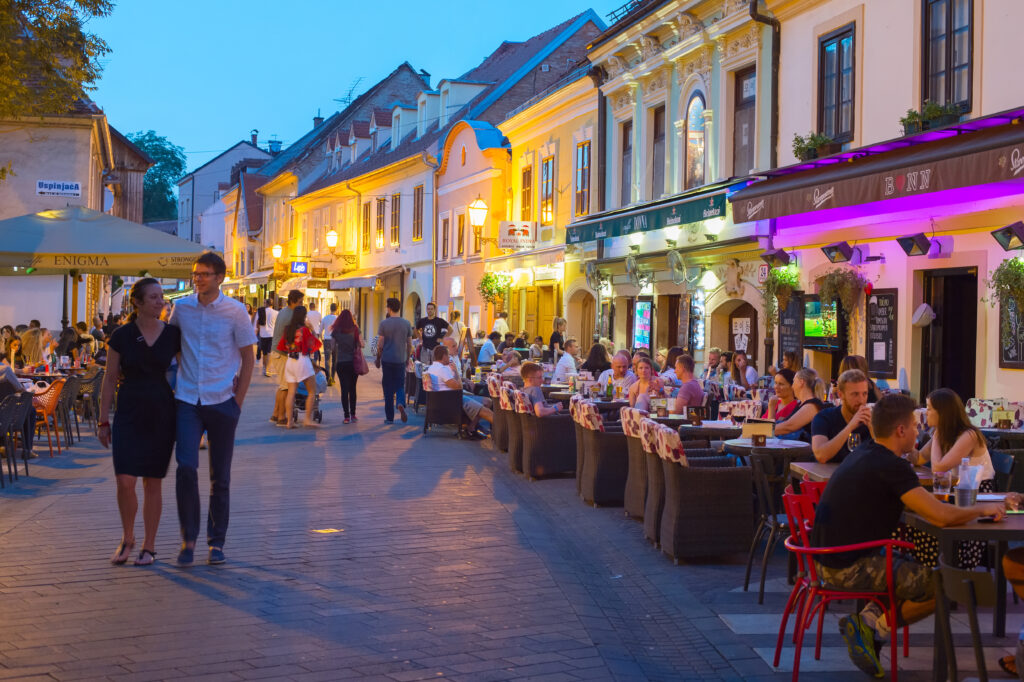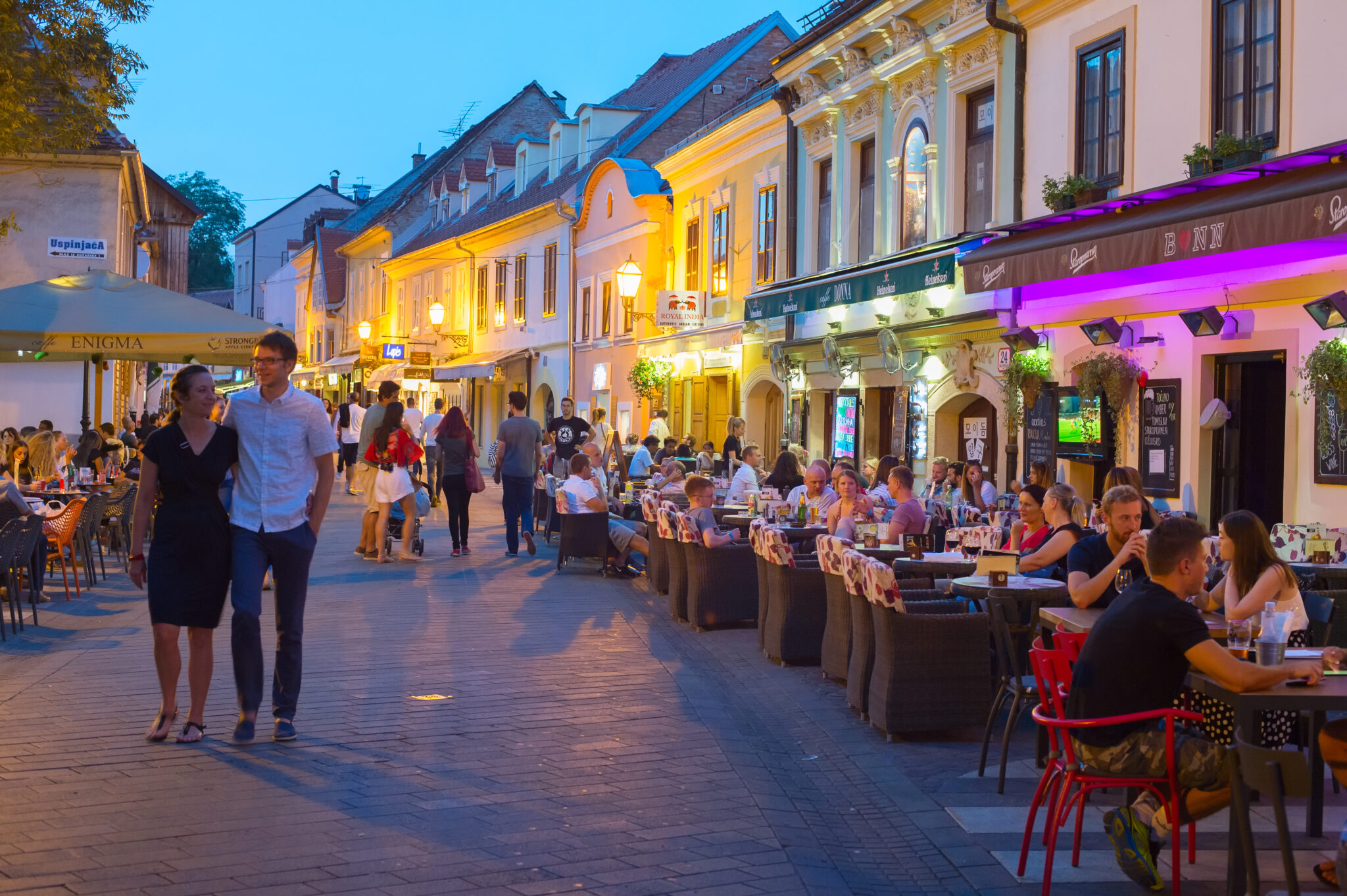 Summer festivities linger on in one of Europe's youngest capitals, so it's certainly one of the best places to visit in Croatia in September. Look forward to the International Puppet Festival, the ZeGeVege Festival of Sustainable Living, the World Theatre Festival and the Croatian cuisine feast of RujanFest.
The festivities happen in the midst of soaring church spires, art deco buildings, orange-tinged roofs, pop-up markets and colourful street art murals in this walker's paradise. Wander around the labyrinth of streets in the Upper Town to see historic St Mark's Church and Zagreb Cathedral of Assumption. The fascinating Museum of Broken Relationships is here too, with heartbreaking stories depicted through the personal belongings of lovers from across the globe.
One of the longest streets in the city, Ilica, is the hub for shopaholics with quirky local boutiques and famous brands resting among bars, bakeries and cafes. To hang with the locals, take your basket, and your camera, to the open-air Dolac Market. Since the 1930s it's been the bustling heart of fresh produce, handicrafts and tasty bites for a bargain.
NAPLES, ITALY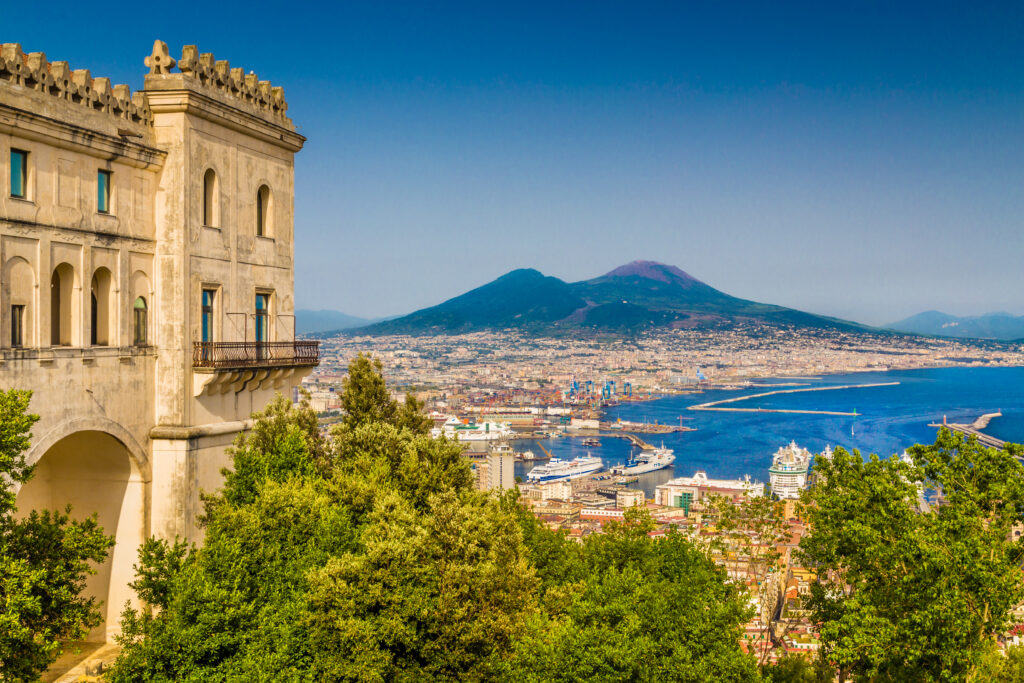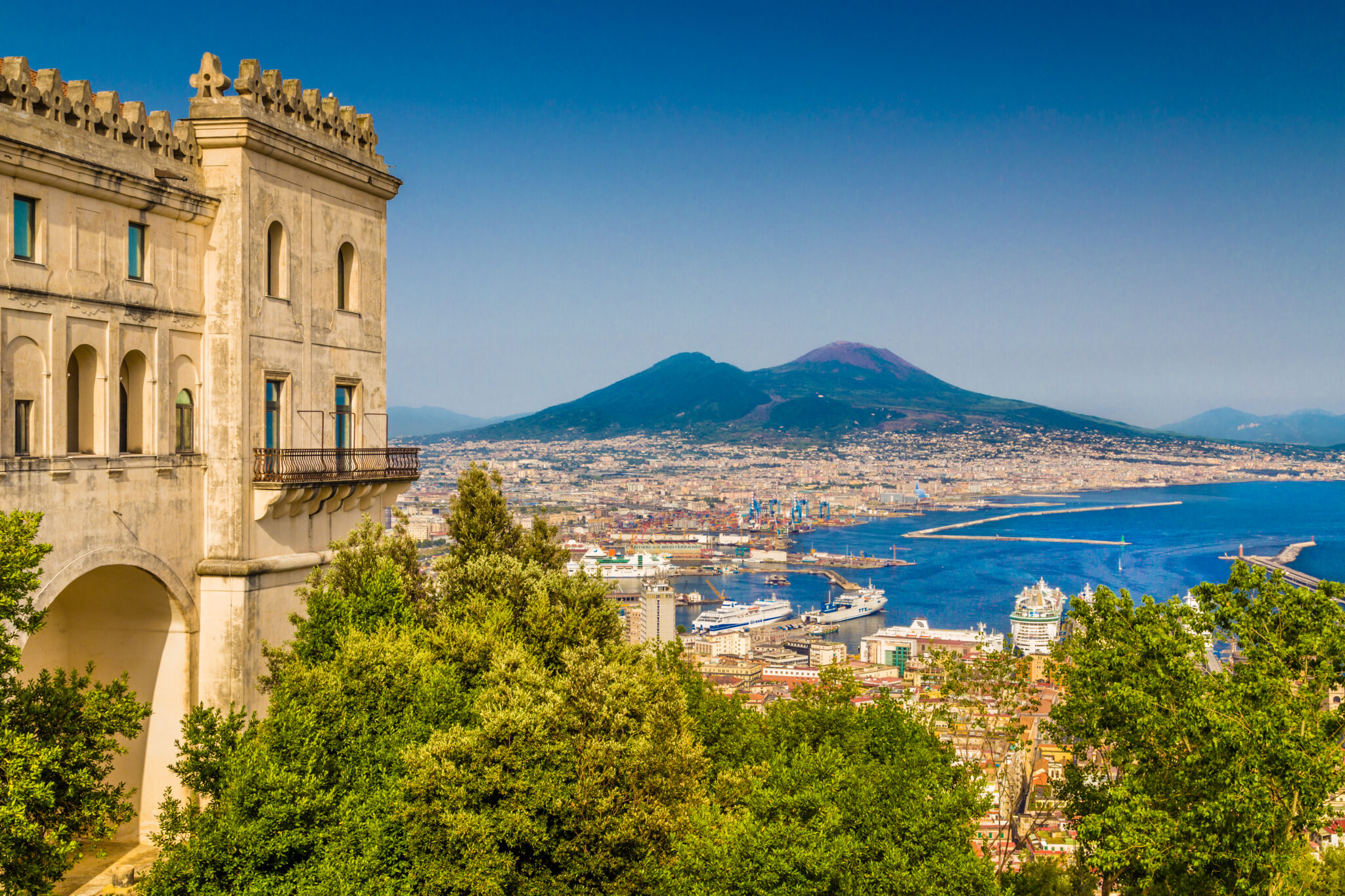 With beaches, awe-inspiring panoramas, incredible art and a traditional festival colouring the streets, the best places to visit in Italy in September most definitely includes Naples. At the centre of it all is the feast of San Gennaro, the city's patron saint, starting with a solemn religious ceremony at the Duomo.
Piazza del Duomo fills with people hoping to witness the miracle of the liquefaction of the saint's blood, kept in vials in the chapel. If the blood liquefies, which it generally does, it's believed to be a blessing for the city. Being Italy, the ceremony is surrounded by processions, street stalls and all-around good cheer for a week.
The weather is a pleasant delight in September, perfect for exploring royal palaces, castles, ancient ruins, nearby islands, and some of the world's most extraordinary collections of art. This is not a place to visit on a diet, as the birthplace of pizza and with a gastronomic scene that deserves a round of applause each and every time you order a meal.
---
Best Places to Honeymoon in September
With fewer tourists and near-perfect weather, the best places to visit in Europe for couples absolutely shine this month. This includes the romantic favourites of Paris, Venice, Santorini and the Amalfi Coast, but here are three more you may not have thought of.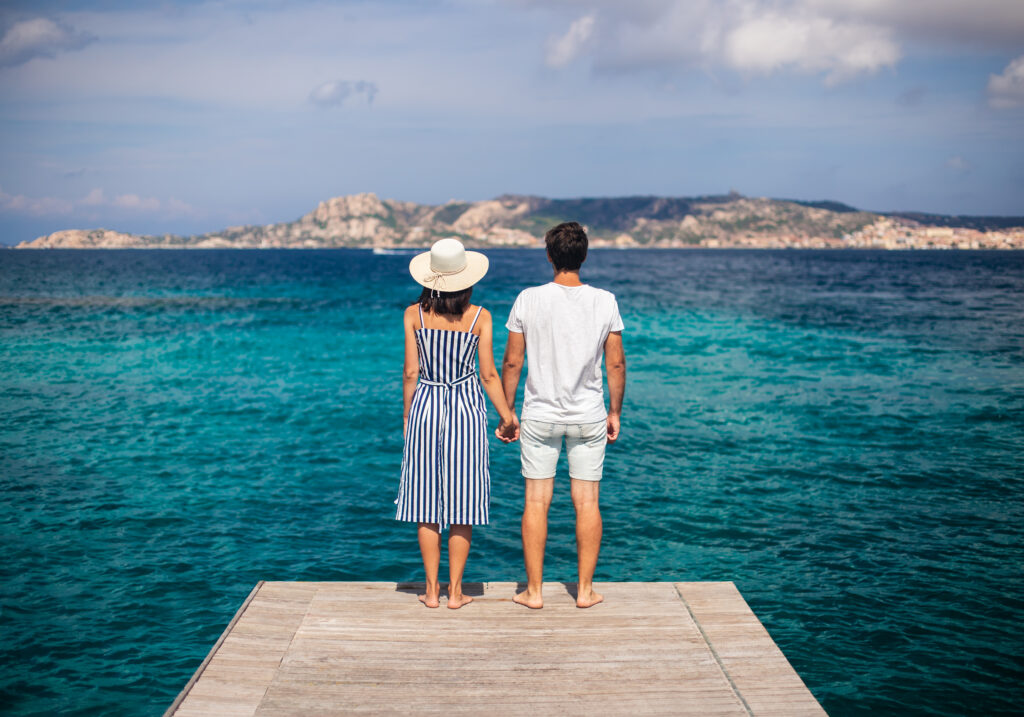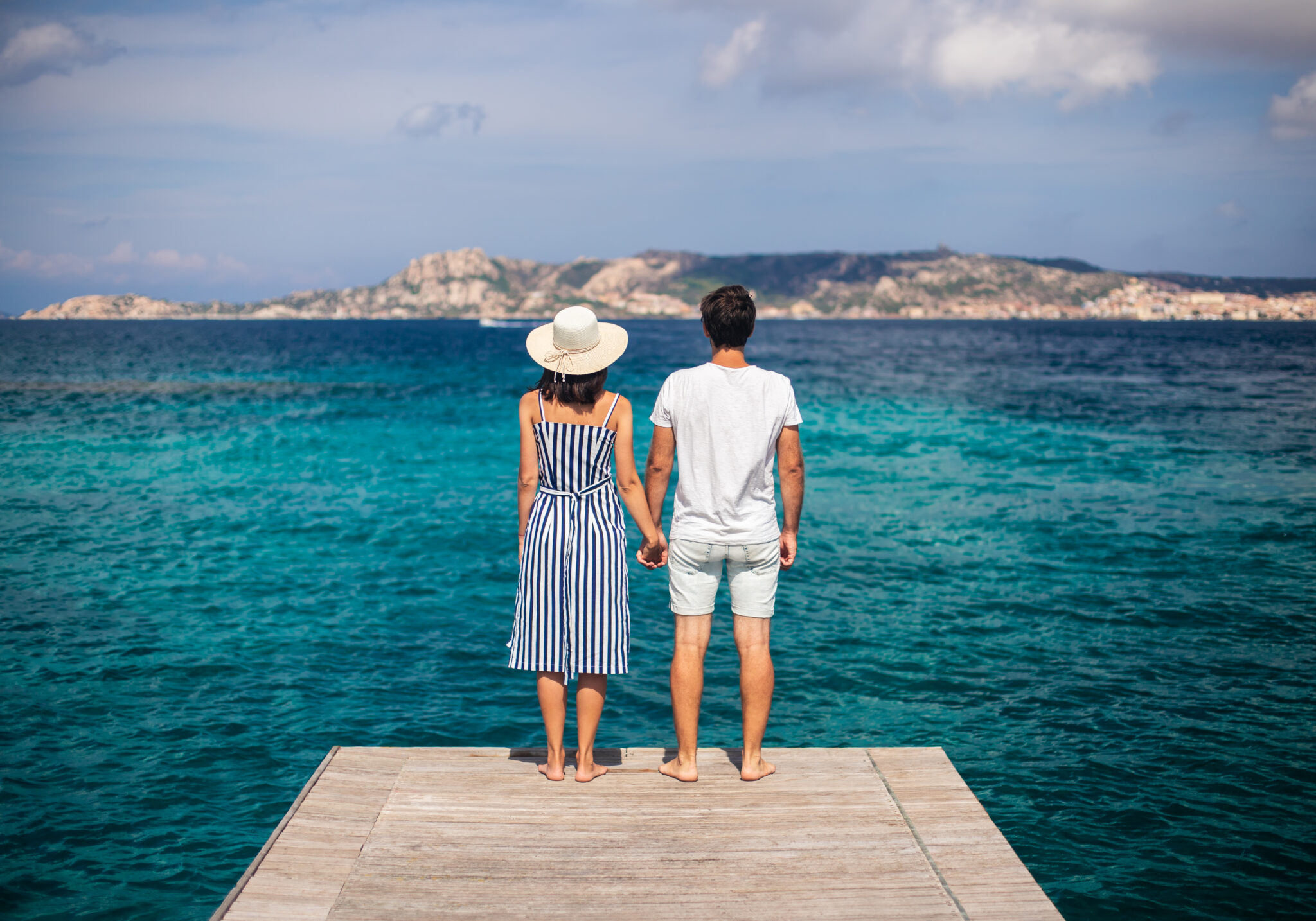 Verona, Italy
Shakespeare's Juliet celebrates a birthday in Verona on September 16th, as if the city isn't romantic enough already. Literary fans fill the streets in period costumes, parades depict the Courts of the Montagues and Capulets and lovestruck couples kiss beneath Juliet's balcony with an extra dose of passion.
Milos, Greece
If romance to you means tranquil beaches, white-washed streets, blue-roofed churches and candlelit dinners overlooking the sea, choose Milos for a Greek island honeymoon. The season winds down quickly after August and you're likely to find seclusion in warm seas with the colour and clarity of blue gemstones.
Menorca, Spain
Dreamy Menorca is far less touristy than its Balearic neighbours and certainly sultry enough for swimming in September. Find a peaceful cove within limestone cliffs, watch sunsets from hilltop churches and stroll the evocative streets of historic Ciutadella.
---
---
Deciding where to visit in Europe in September, in terms of finding good weather and stunning landscapes, could be a simple matter of closing your eyes and pointing on a map.
Combined with the end of the busy summer season, wonderful festivals and famous, sunny beaches with room to yourself, a European holiday this month offers everything you could ask for.
Pin this for later!