Blazing leaves, peaceful cobbled lanes, and festivals promoting the flavours of the season characterise the best places in Europe to visit in October. The top destinations greet you with fewer tourists and cheaper prices, all within refreshingly cool weather that's spot on for exploring. If you love road trips, this is the time to hire a car and drive through the stunning autumn foliage that creates a riot of colour across much of the continent.
Succulent produce is a prime focus, with festivals celebrating local delicacies and wines. This is, of course, your chance to experience Oktoberfest in Munich, so get in early to book flights and accommodation. You'll also find a huge variety of music, folk and seasonal events across everyone's favourite October holiday destinations in Europe.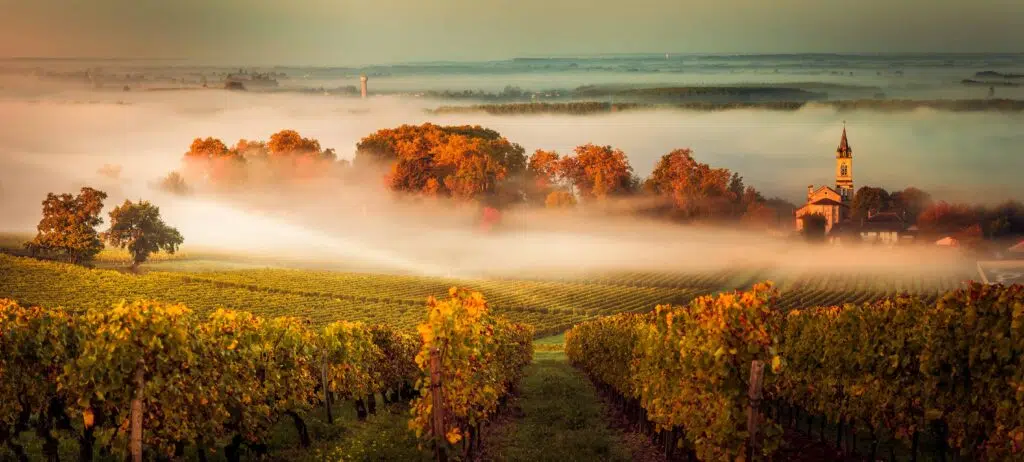 ---
Where to go in Europe in October
While the culture capitals are among the best places to visit in Europe in October, you'll still enjoy warm beach days on the Mediterranean. Foodies are in for a treat, no matter where you choose to go, and hikers can look forward to long treks through the spectacular countryside with the crisp air for company.
PIEDMONT, ITALY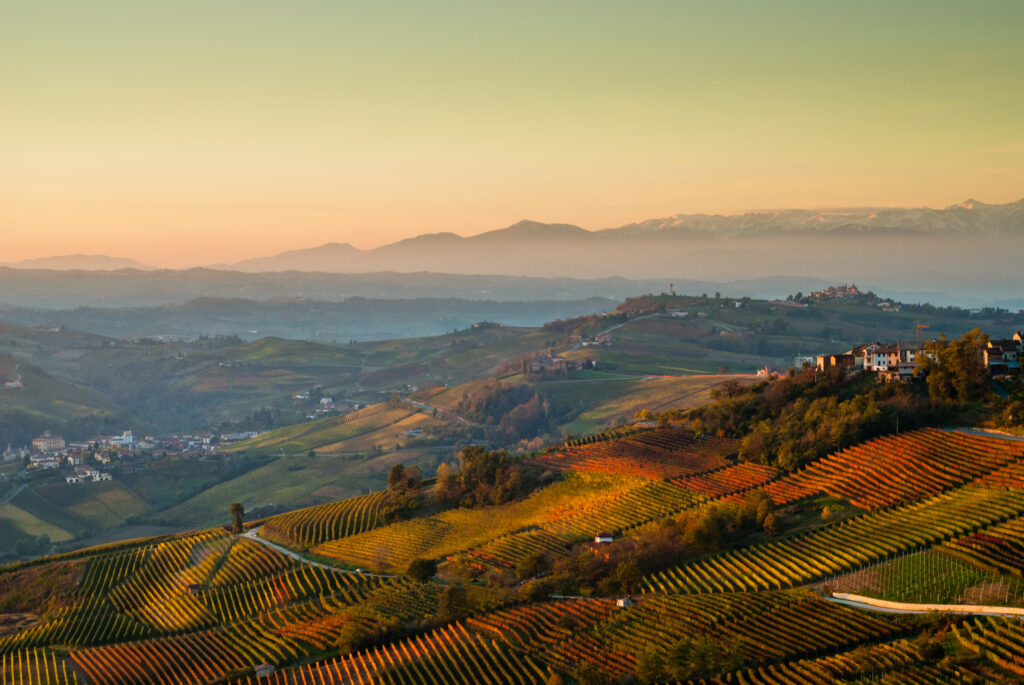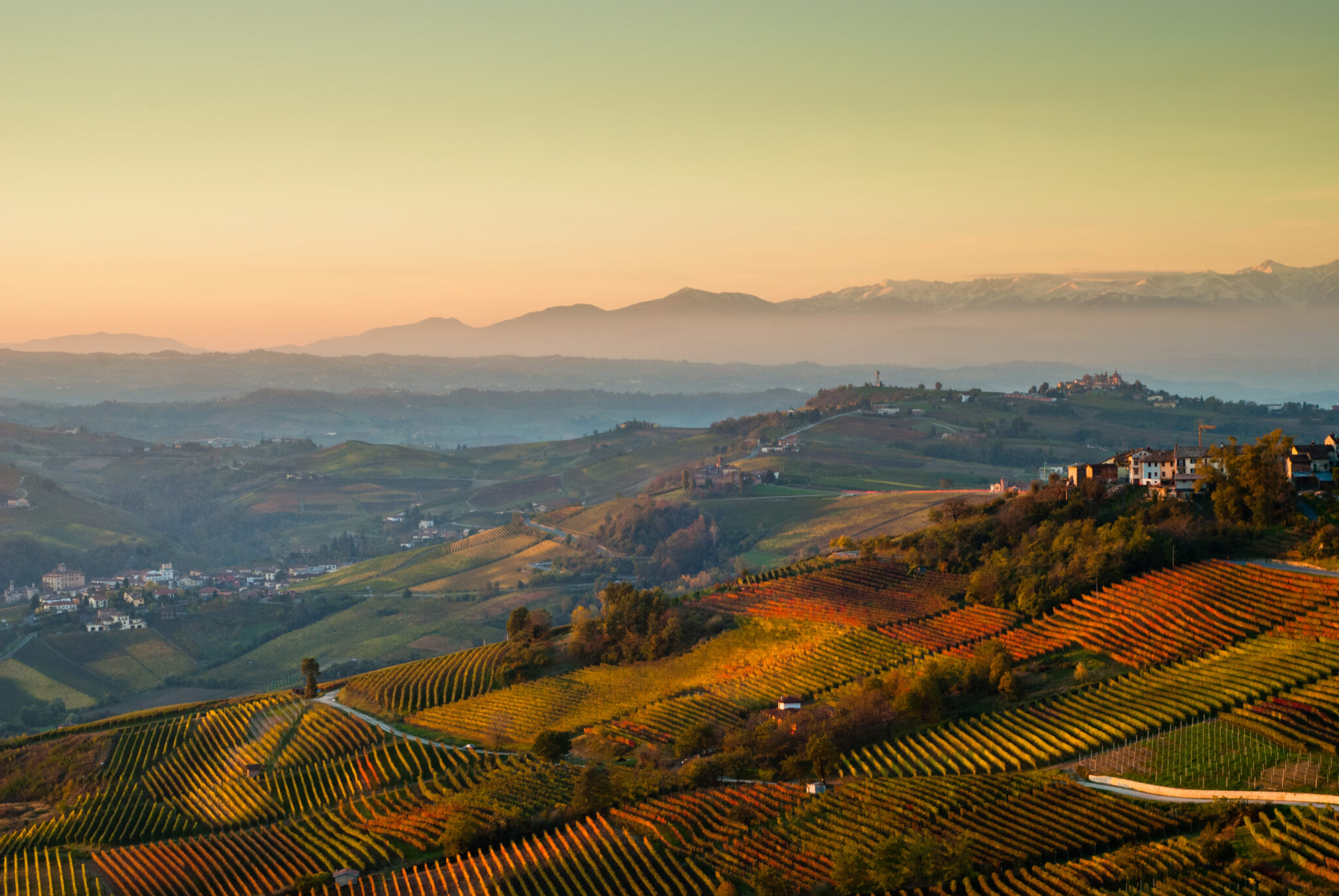 The sun shines on pumpkin crops and chestnut groves throughout Piedmont in autumn, making it one of the best places to visit in Italy in October. Surrounded on three sides by the Alps, this region has remained largely off the tourist radar. That is, until white-truffle season hits.
The International Alba White Truffle Fair is a gastronomic wonderland celebrating the precious 'white gold'. Along with an exhibition area to buy the best truffles from the region's woods, you'll enjoy cooking shows, wine tastings, historical reenactments and concerts. To really get into the truffle spirit, take a private tour with a truffle hunter to search for your own.
This is also the season to harvest the grapes that produce bold Barolo and Barbaresco wines, to go with the glazed chestnuts constantly tempting you. While eating is at the top of the agenda, there's plenty to keep you active too. Hike within the panoramic scenery of the Gran Paradiso, castle-hop in the countryside and duck in and out of enchanting towns like Barolo, Neive and the elegant and interesting city of Turin.
BORDEAUX, FRANCE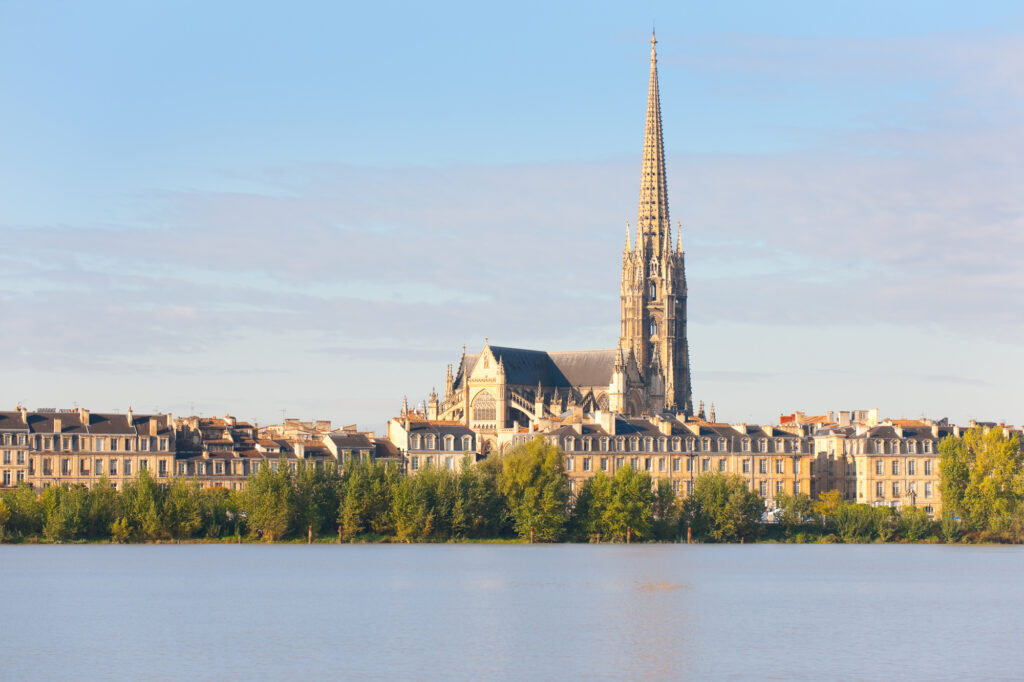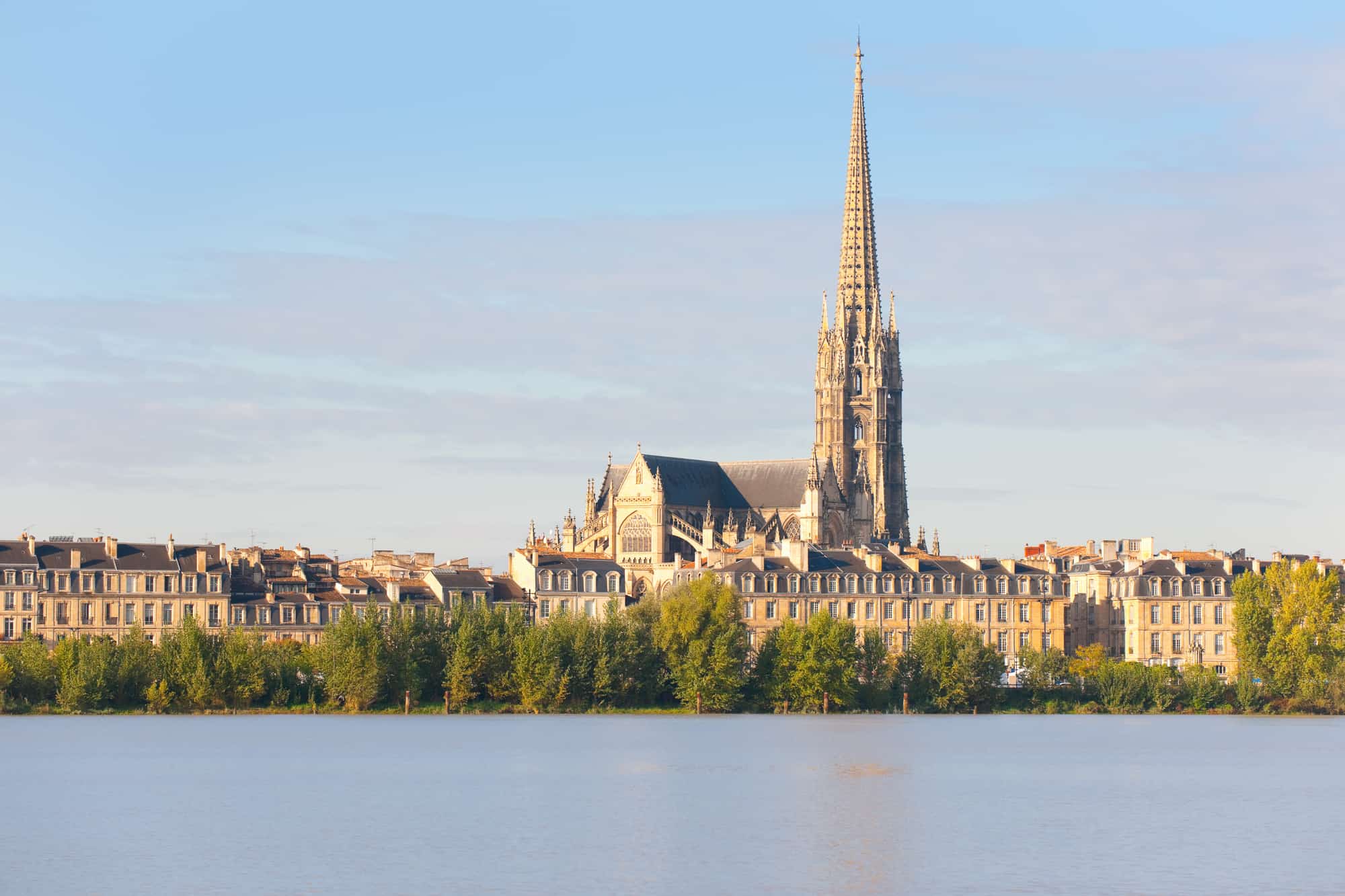 As if France wasn't enchanting enough, autumn transforms chateau-dotted landscapes into golden wonderlands. Bordeaux is one such region, with the added bonus of plentiful sunshine, events and crowd-free vineyards. Time your trip with the International Festival of Arts of Bordeaux Métropole to enjoy theatre, dance, art installations and circus acts.
Acclaimed as a top foodie destination, if scrumptious dining is on your mind, this is one of the best places to visit in France in October. While you're discovering traditional French kitchens, biting into the city's signature cake, canelé, and tasting your way through the wine capital's vineyards, World Heritage-listed architecture decorates the backdrop.
Stroll or cycle along the River Garonne from Left to Right Bank or hop aboard a cruise for a different perspective. Just a short drive from the city, take a day trip to medieval Saint-Emilion for the Hot Air Balloon Festival. As one of Bordeaux's largest winemaking appellations, this is the spot to sip Grand Cru wine.
LUGANO, SWITZERLAND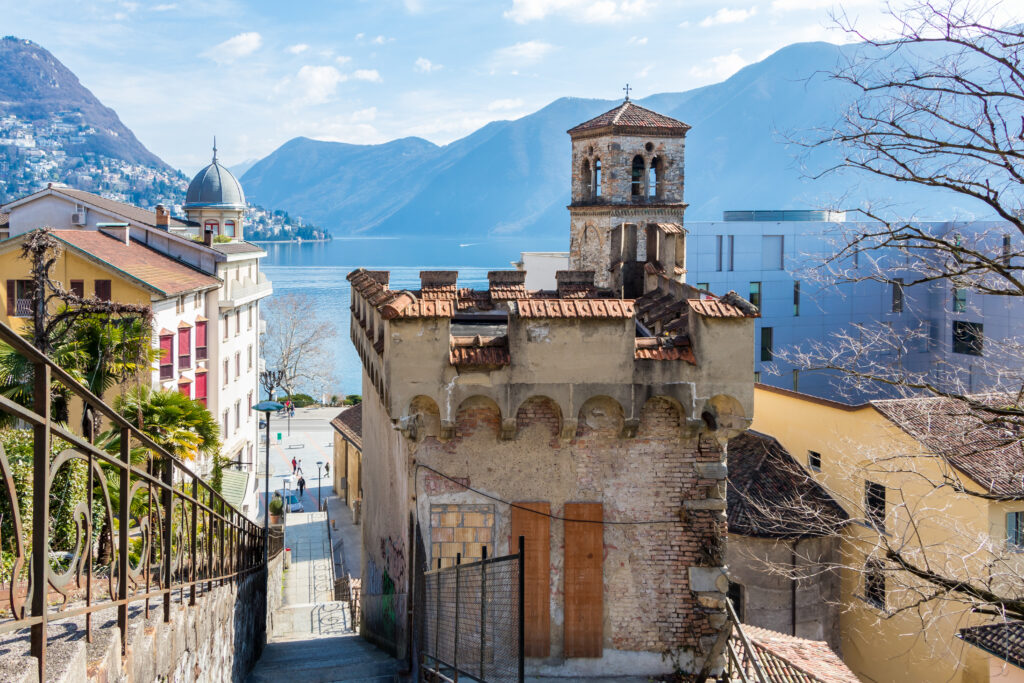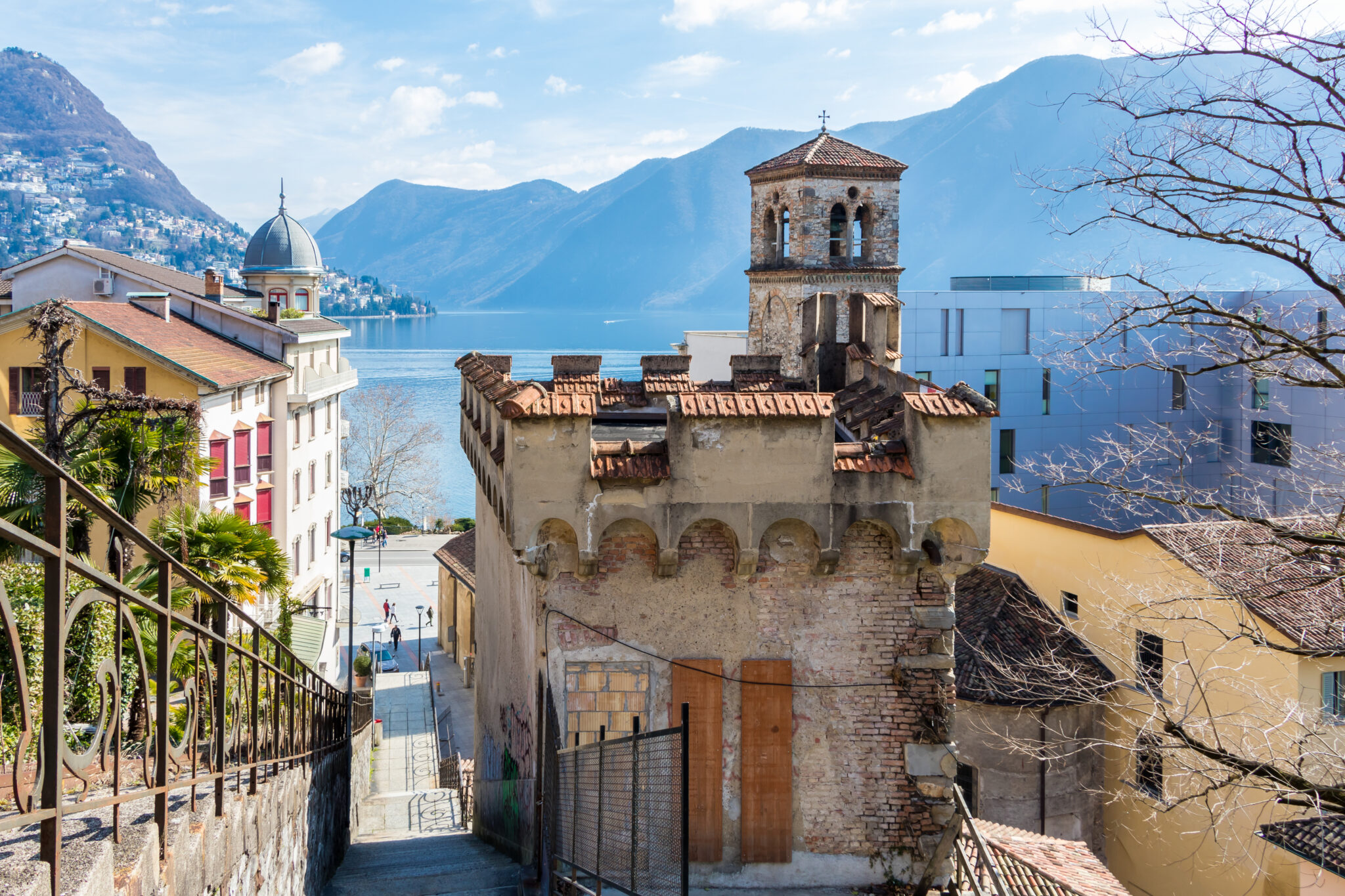 Make sure you're hungry to attend the Lugano Autumn Festival, with mouthwatering stalls offering Ticinese food such as risotto, minestrone, gnocchi, polenta stew and local wines. Three days of foodie fun also includes handicraft stores, music, dance, parades and kids activities throughout the town's pedestrianised streets.
As summer fades, autumn colour ignites across Switzerland, so it's naturally one of the best countries to visit in October in Europe for outdoor adventures. Italian-speaking Lugano makes for a spectacular base. While the air is rapidly cooling, it's still a pleasant time for boating on sparkling Lake Lugano. Towering over the lake are the peaks of Monte Bre and Monte San Salvatore, with mountain biking and hiking trails leading to panoramic views.
The old town rests by the lake, surrounded by promenades and pretty parks. Discover the San Lorenzo cathedral with its lovely, stained-glass rose window and stroll among the majestic buildings of the Piazza della Riforma. Spend a day within vineyards, woods and history in the charming town of Vico Morcote. As you explore, pick up some delicious roasted chestnuts to munch along the way.
BAVARIAN ALPS, GERMANY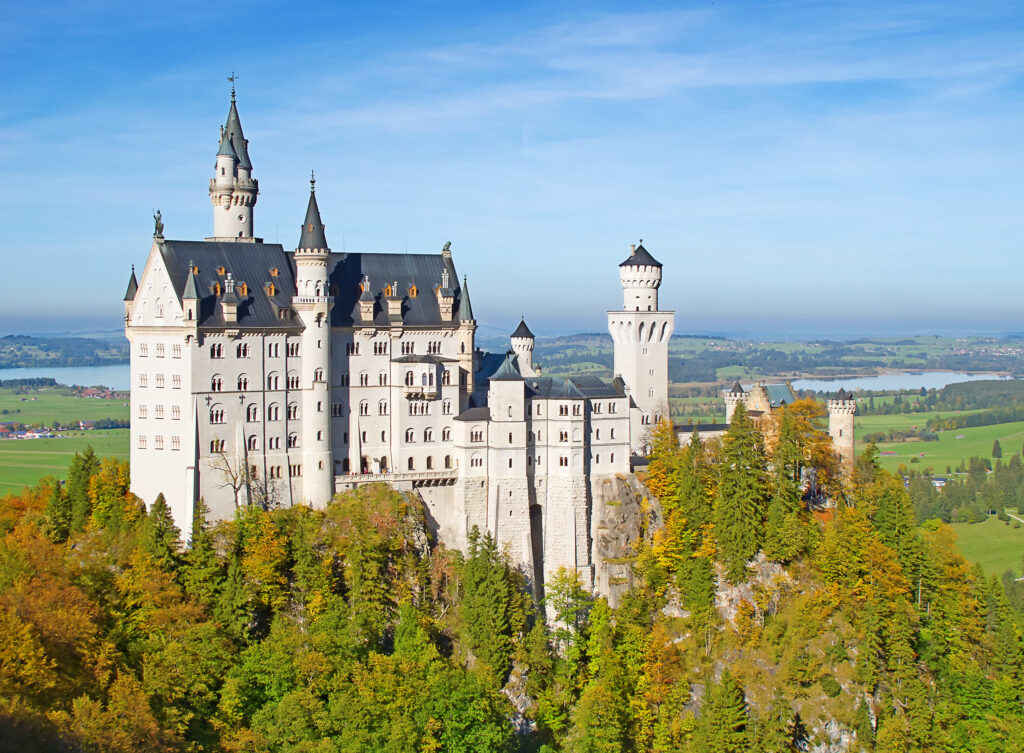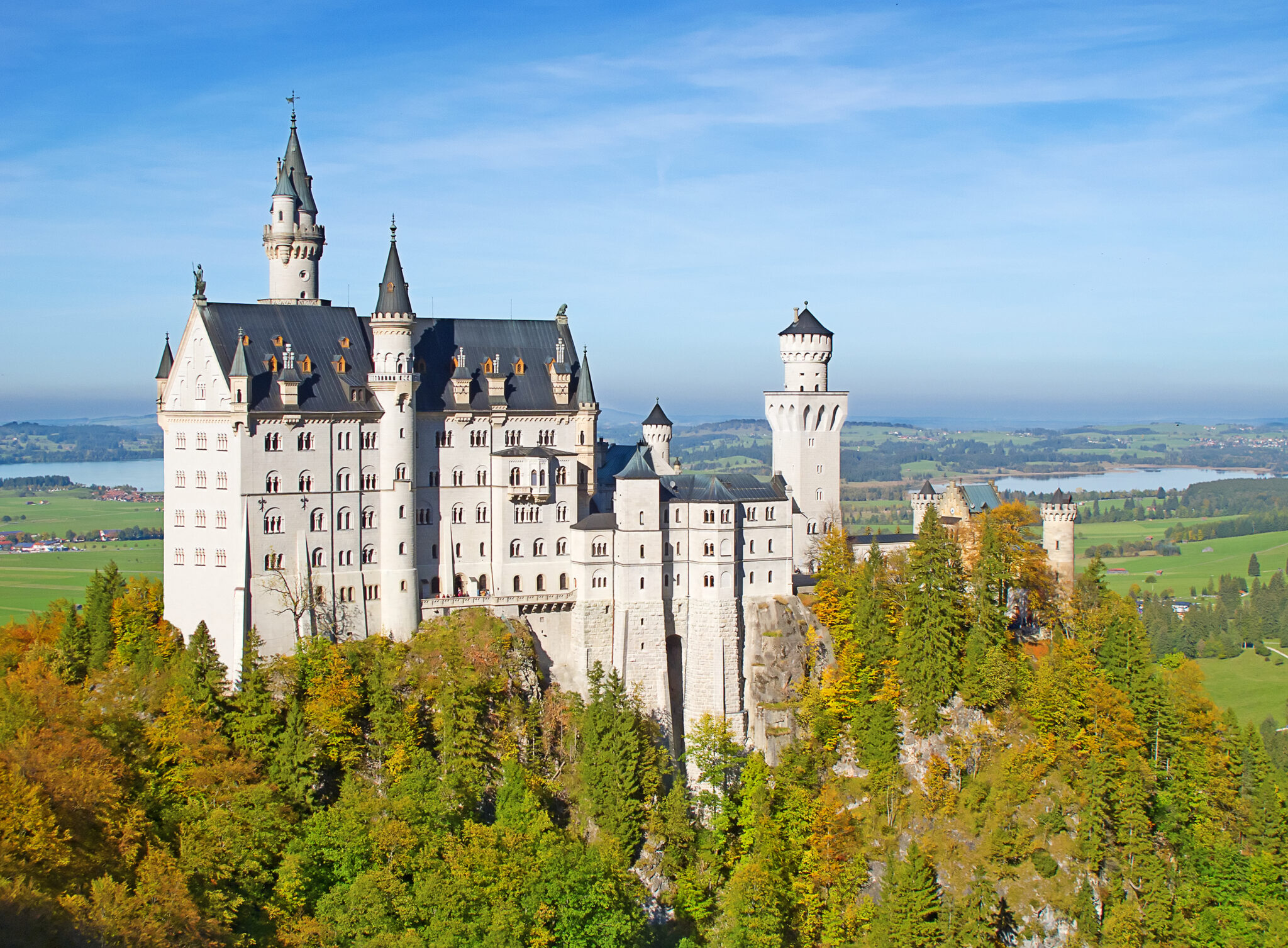 Of all the European cities to visit in October, Munich is at the top of the bucket list for the famous, beer-drenched Oktoberfest. Just a couple of hours along an easy autobahn from the big city, medieval villages and fairytale castles glow with autumnal golds, in the Bavarian Alps. This is a great chance to enjoy one of the world's most beloved festivals, while also discovering landscapes so enchanting you'll never put your camera down.
Choose from a range of charming towns to settle in for exploration, such as Füssen with its colourful Old Town and classic Bavarian architecture. Then, set out for castle-hopping that includes the impossibly romantic Neuschwanstein, which is often referred to as the most beautiful castle in the world. Head to Marienbrücke bridge to get that postcard shot.
To make the most of castles, ostentatious palaces, Bavarian churches and medieval towns, drive along the Romantic Road, which also winds through the vineyards of Wurzburg. Whatever you do, don't forget your hiking boots to crunch across autumn leaves throughout the region's awe-inspiring trails, to discover panoramic mountain views.
TBILISI, GEORGIA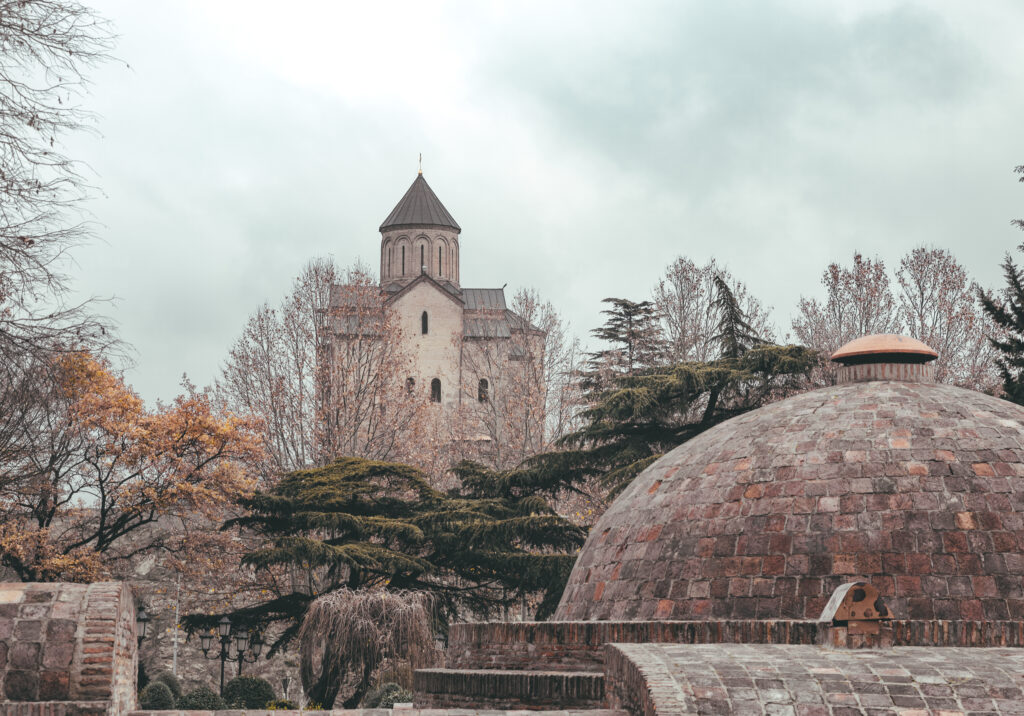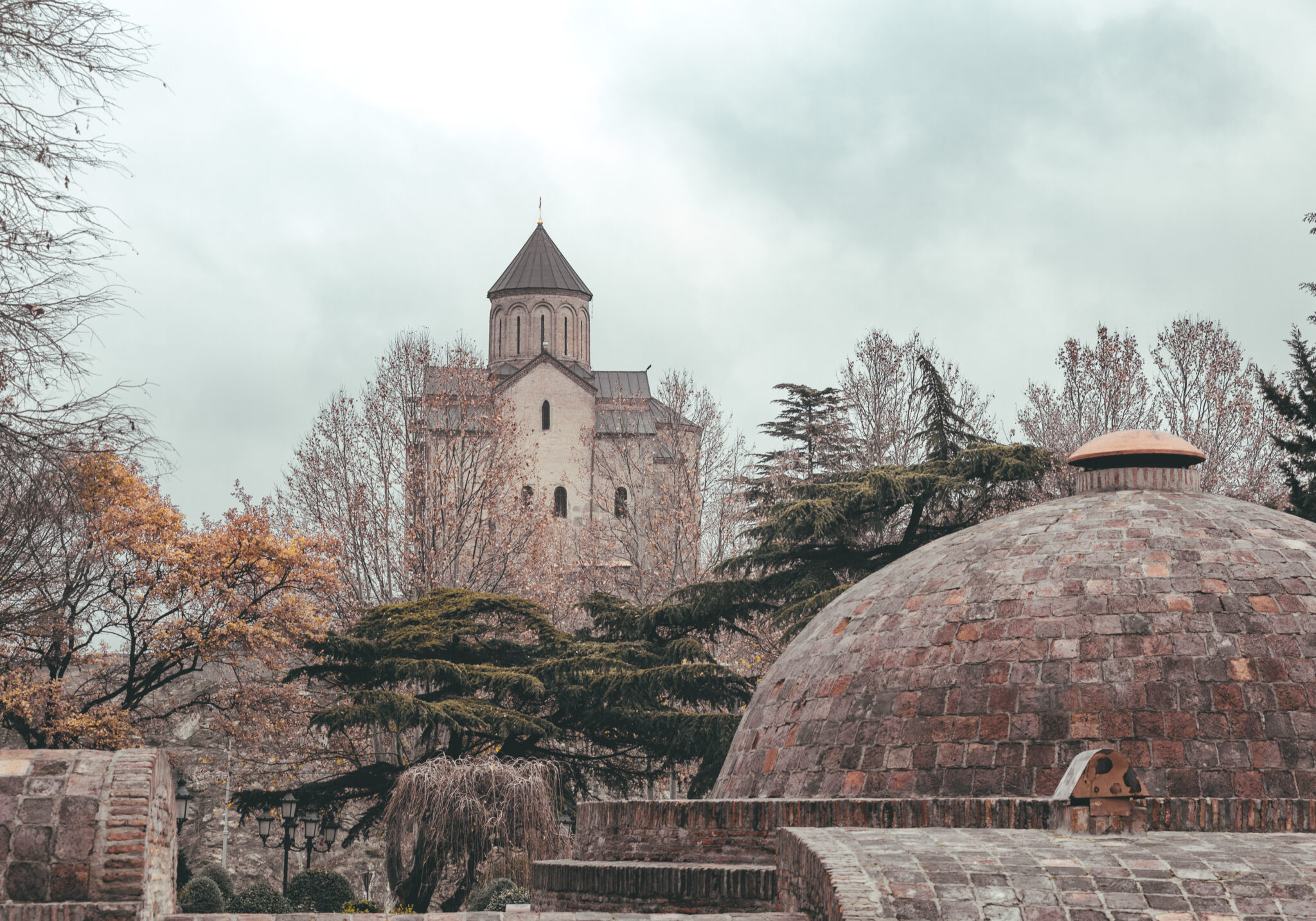 One of the most beautiful places to visit in Europe in October, Georgia's capital captivates with colour. Set in a dramatic valley, the vibrant city blends cosmopolitan vibes with the narrow streets and leafy squares of a charming Old Town. This is the month of Tbilisoba, an annual festival that celebrates the city's history with open-air concerts, traditional music and the bounty of harvest time with cheese, fruits and wine.
To start your holiday off the right way, visit the sulfur baths to soak up therapeutic minerals and get a massage beneath the unique, domed roofs. Get a bird's eye view of the city with a ride on the funicular to Mtatsminda Park. Here, you'll find an amusement park that's perfect if you're looking for the best family destinations in October.
Featuring a treasure trove of antiques, jewellery and vintage delights, the flea market on Dry Bridge is a shopper's paradise, especially for those with clever bargaining skills. To delve into rich and fascinating history, visit the Simon Janashia Museum to see centuries-old archaeological findings. Just outside of town, you'll find the 'Georgian Stonehenge', a 30-metre structure depicting kings, queens and biblical scenes.
FURTHER READING: Tbilisi in Winter
KILLARNEY, IRELAND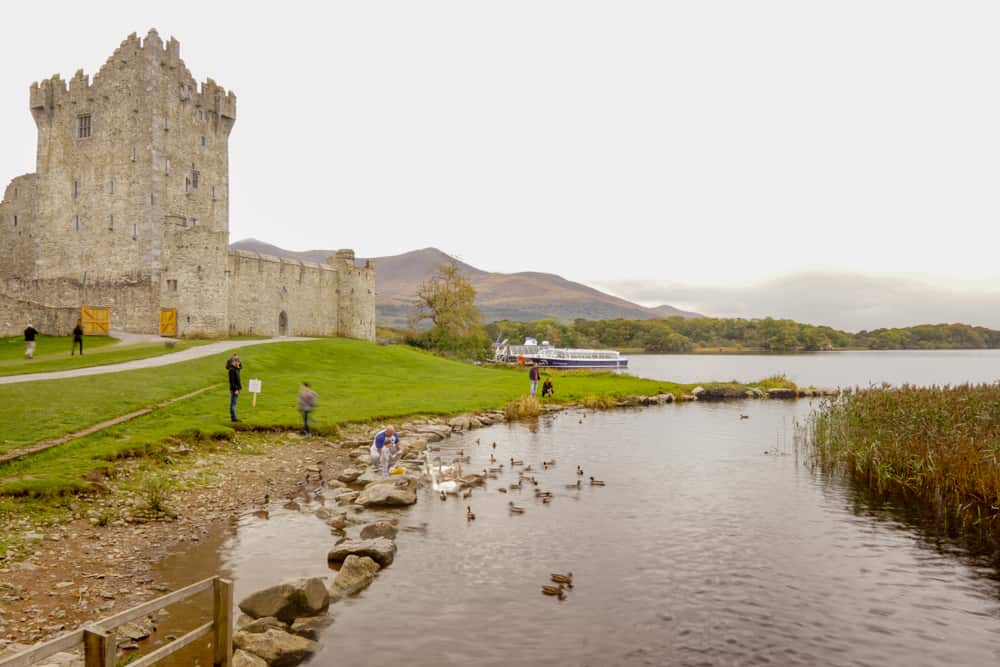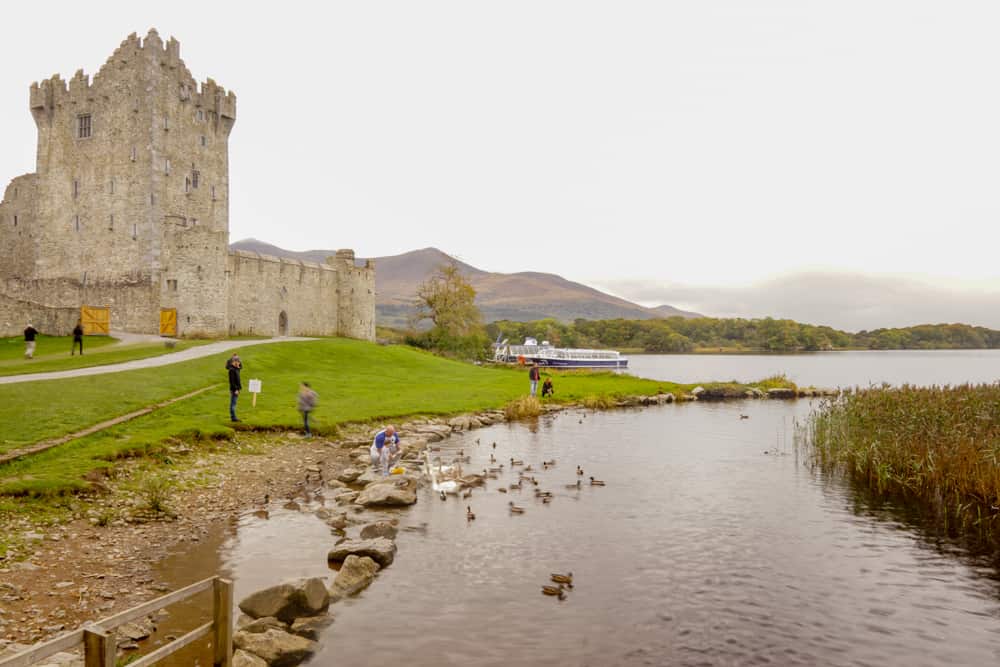 With autumn's magical paintbrush transforming incredible landscapes, Killarney is one of the best places to visit in Ireland in October. Resting between rolling hills and shimmering lakes, Killarney stretches across southern County Kerry. It's the base for the famous Ring of Kerry drive, encompassing vast coastal views with adorable towns and pockets of scenery worthy of the fairies themselves.
It all starts with the rugged, mountainous beauty of Killarney National Park. Woodland-covered slopes join the region's celebrated lakes, sparkling waterfalls and native red deer. In its midst of it lies Bourn Vincent Memorial Park and Muckross House and Gardens, featuring a 19th-century mansion.
The town itself is a colourful jumble of historic architecture with a seriously cheerful vibe. A visit by Queen Victoria in 1861 placed it firmly on the tourist map and classic pubs brim with guests enjoying boxty, the traditional Irish pancake. Before, during and after a feast, pop into the book and antique stores along Main Street and lose yourself within quaint laneways.
FURTHER READING: Best Places to Stay in Killarney
LAKE DISTRICT, UK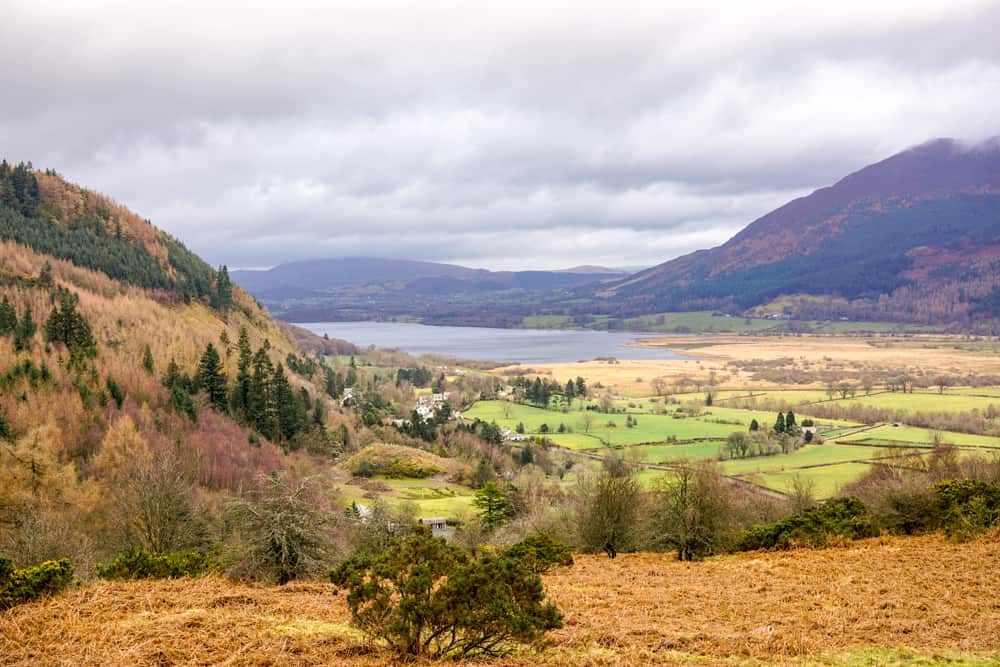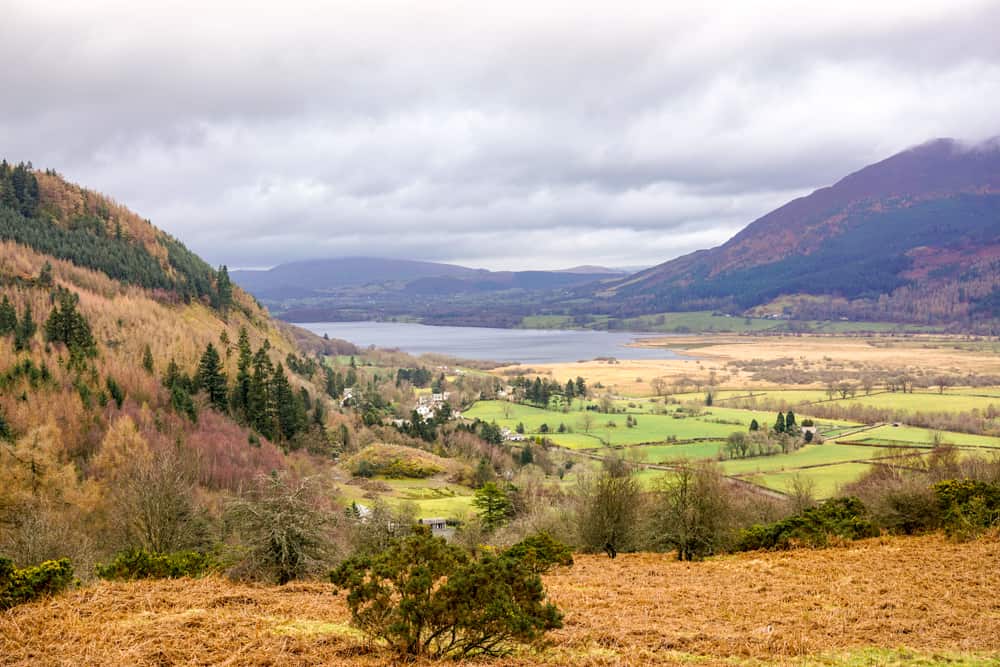 In terms of places to visit in the UK in October, the renowned Lake District astounds with purple heather, bright amber forests and an abundance of seasonal produce to pick right from the source. Choose from a plethora of quaint villages to stay and set up for outdoor adventures, including Bowness-on-Windermere for a visit to the World of Beatrix Potter.
Now a UNESCO World Heritage Site, it's no surprise that 19th-century romantic poets and authors fell in love with the national park's postcard-perfect landscapes. Walking is the best way to take it all in, from the woodland trails of Orrest Head to the rugged beauty and wildlife along Tarns Walk and the lakeside views of West Shore Walk.
Historic gems dot the countryside, with Roman sites, four stone circles, quaint water-powered mills, Tudor manor houses and castles. If it happens to rain, there's nothing stopping you from taking a relaxing, undercover boat cruise on the lakes. Visit Wray Castle with rooms full of kids' activities, journey underwater at Lakes Aquarium and hop aboard the Lakeside and Haverthwaite Railway for a steam train ride.
FURTHER READING: Graysonside Guest House Review
MARSEILLE, FRANCE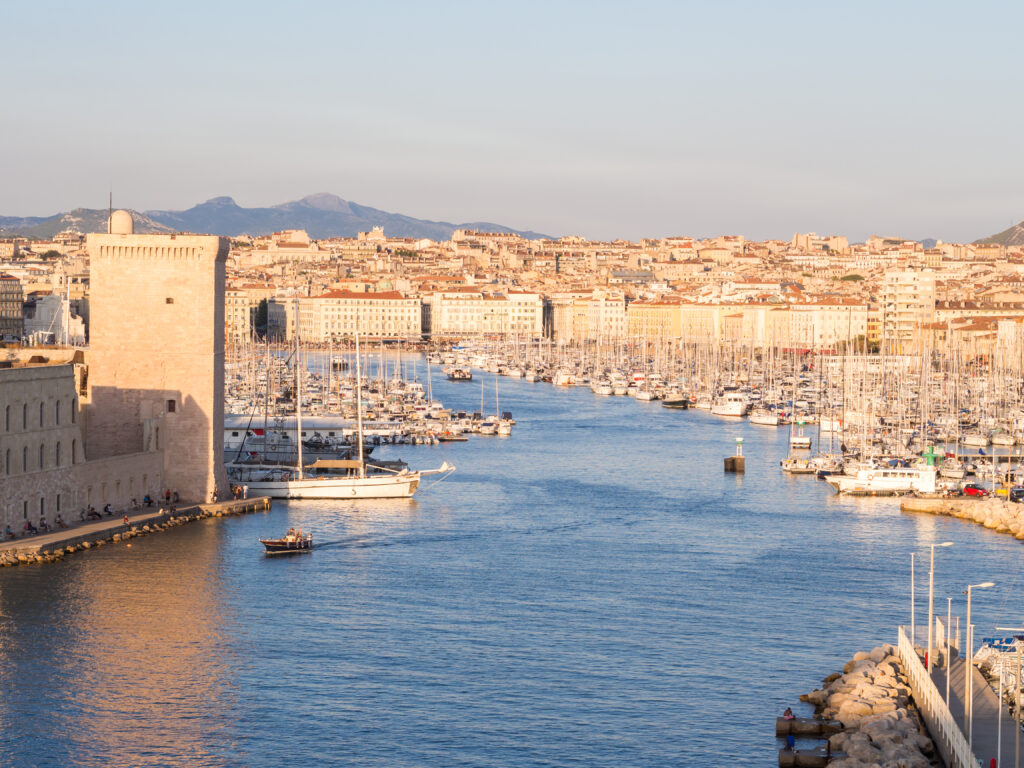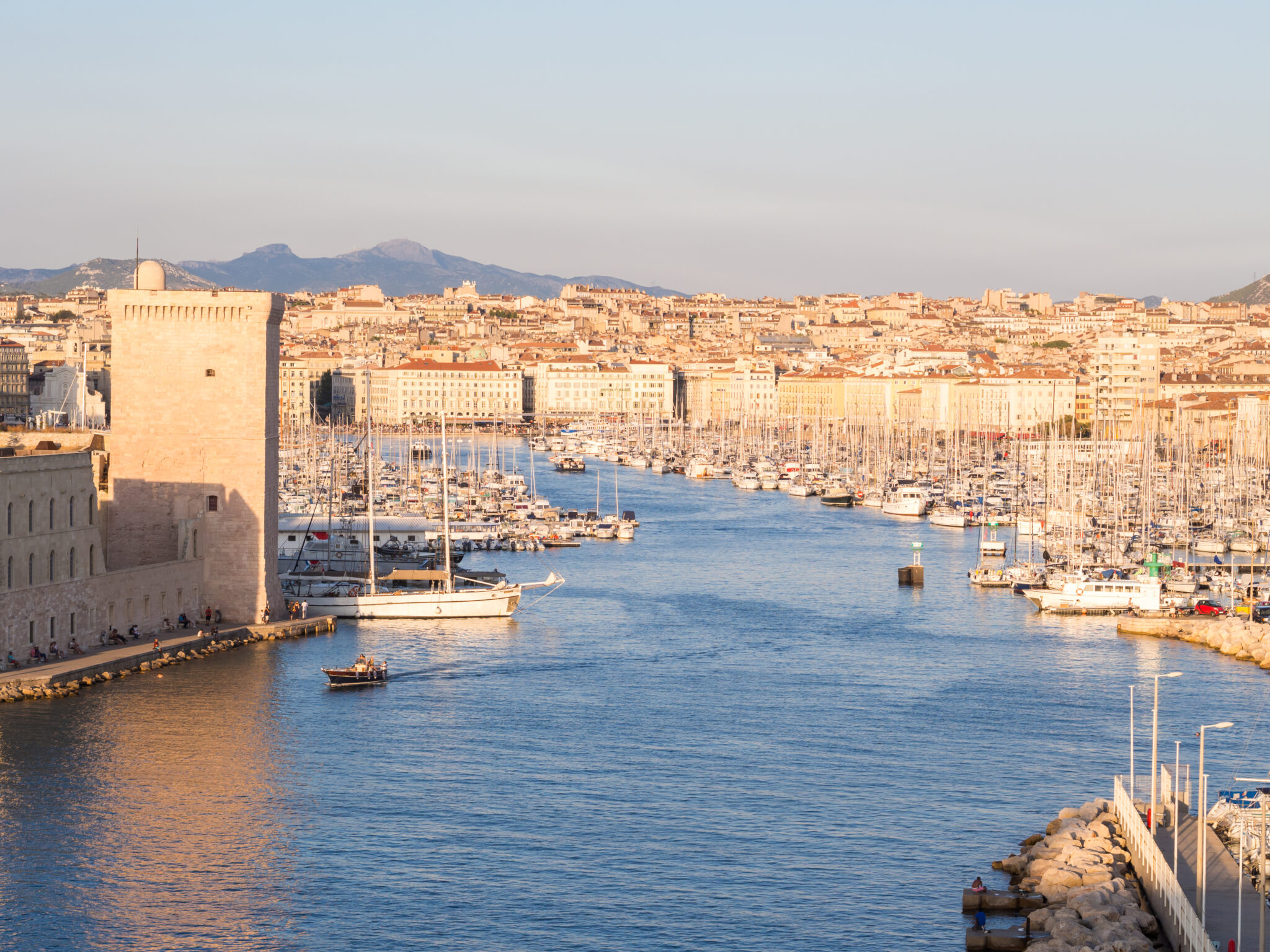 As the vines turn red and gold, the famed sunlight in Provence softens its glow in autumn. While summer temperatures cool, it's still possible for a splash in the ocean and it's near-perfect for strolling, biking and hiking.
France's second-largest city, Marseille, hosts Fiesta des Suds, a celebration of electronica, rock, pop, folk and reggae beats that's been rocking the waterfront for three decades. Therefore, if you're a music fan this is one of the best cities to visit in October.
Start your explorations in Le Panier for an intriguing glimpse of old Marseille and traditional culture. As you meander through narrow streets, you'll find ateliers, terraced houses and bustling restaurants in charming squares. Nearby is Marseille Cathedral and the Museum of European and Mediterranean Civilisations (MUCEM).
The poster child of the city, Notre Dame de la Garde, perches atop a hill with panoramic views across the city and a majestic mosaic interior. On a sunny day, take a boat ride over to the Calanques National Park and hike to stunning beaches. For fresh seafood and a fun atmosphere, head to the Vieux Port at sunset for views over the marina.
FURTHER READING:
COSTA BLANCA, SPAIN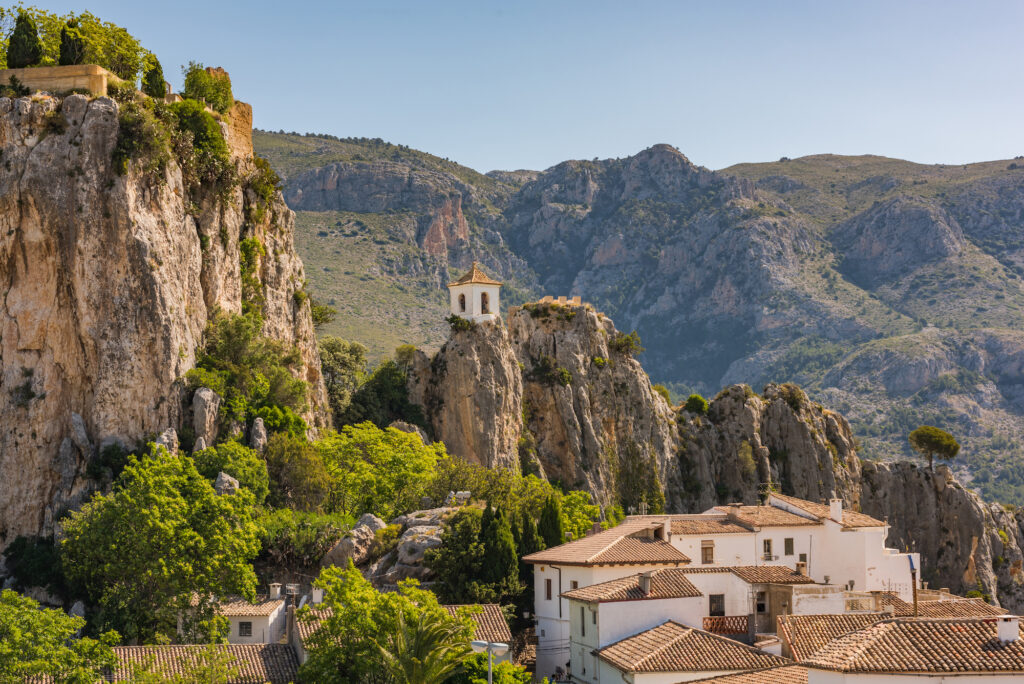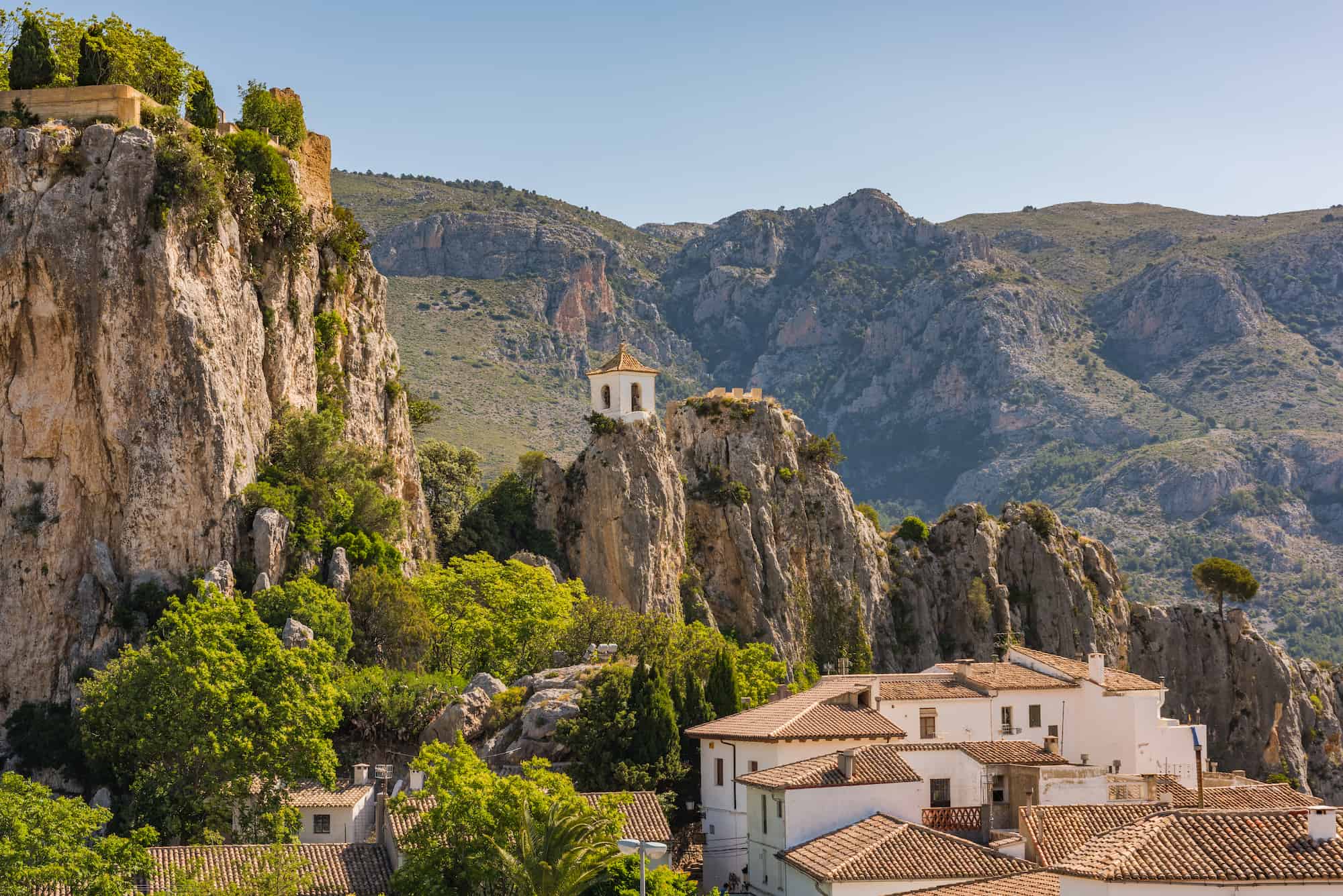 Spain offers some of the best weather in Europe in October, with welcome relief from the hot temps of summer. For the best of all worlds, you can still hit the beautiful beaches of the Costa Blanca while enjoying sweat-free biking, and hiking in the glorious Serra Gelada Natural Park. To determine where to stay, you'll enjoy the dynamic energy of Benidorm or Alicante without so many tourists and spacious beaches in resort towns such as Calpe, Santa Pola and Torrevieja.
Along with playing at some of the best beaches to visit in October, discover natural wonders like the Algar Waterfalls on the outskirts of Callosa d'En Sarria. Visit L'Alcúdia Archaeological Park to see the famous stone bust, 'The Lady of Elche and explore the history that spans from the Stone Age to the Byzantine Empire.
Overlooked by the Castillo de San Jose, and overlooking the sea, the picturesque village of Guadalest appears as if it perches on the slimmest of pinnacles. Accessed via a natural tunnel, winding streets hide quirky museums and quaint gift stores. If you're taking the kids on holiday, the Costa Blanca offers a wealth of amusement parks, including Terra Mitica and Aqualandia.
KOS, GREECE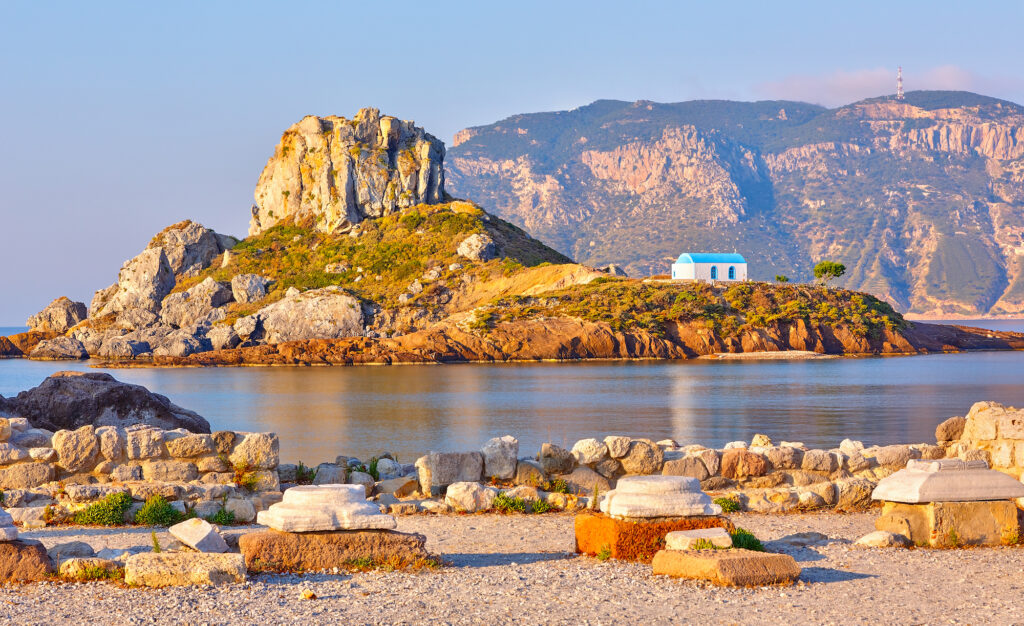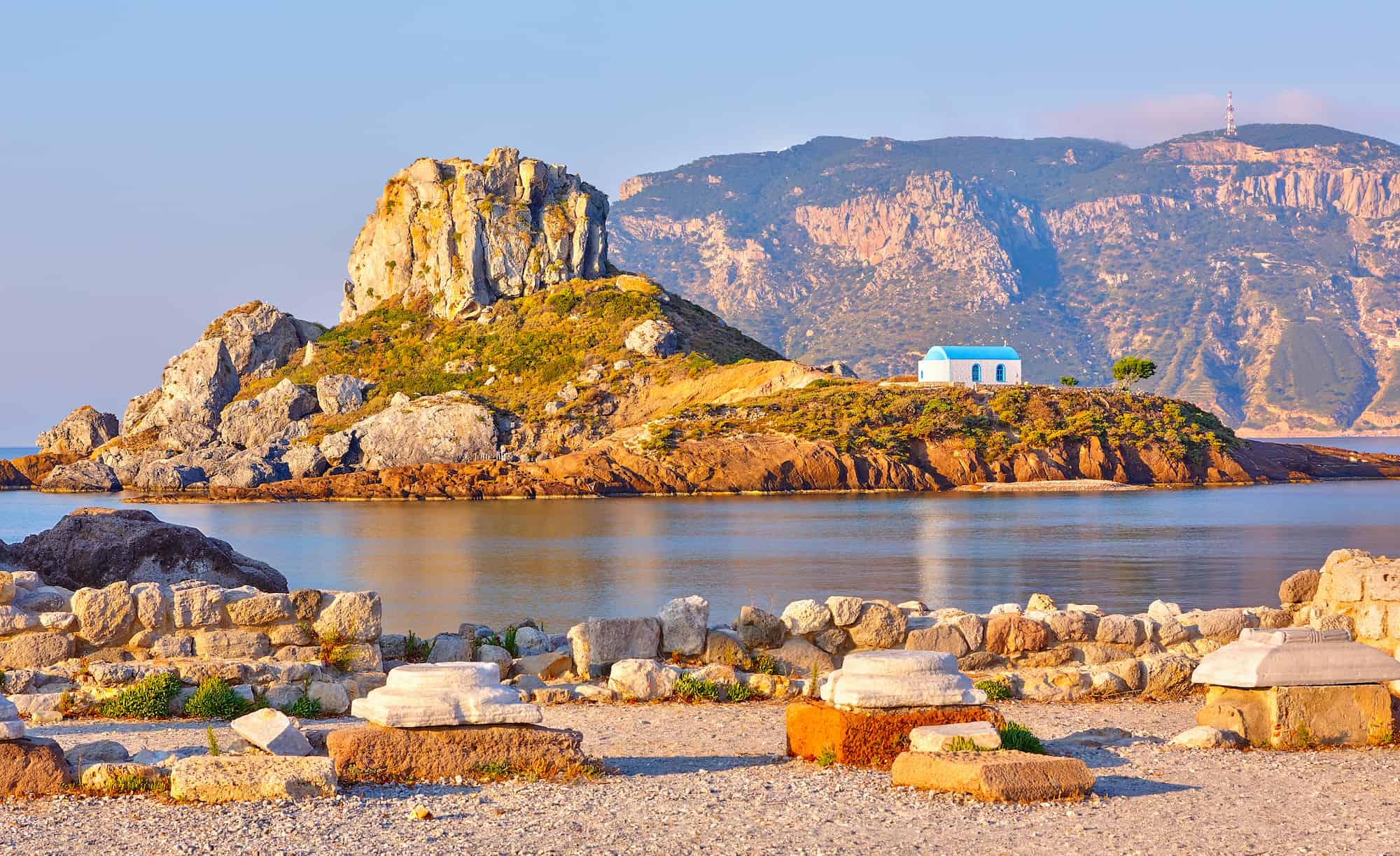 Greece is home to some of the warmest places in Europe in October and Kos wears the romance of autumn particularly well. This is the island of Hippocrates and it's hard to take a turn without running into ancient Greek ruins. It's also home to pristine Dodecanese beaches, with Psalidi and Agios Fokas just a short distance from the main town. To find hidden beaches, head to the idyllic stretches at Agios Ioannis Theologos and Kavo Paradiso.
However, it's the photogenic Agios Stefanos that's the star of Instagram, where you'll swim within sight of 6th-century church ruins facing the Aegean. With the atmospheric Asklepion, the Archaeological Museum of Kos, the Roman Odeon theatre, the Paleo Pyli fortress and more, history-hopping through ruins here could easily take up your entire holiday.
As the island is flat and crisscrossed with bike trails, cycling is a fun way to get around to all the sites and soak up the chilled-out vibe at the same time. Take a walk through the pine trees of Plaka Forest and get set to spot magnificent peacocks in all their blue glory. Back in Kos Town, settle those hunger pangs at lively tavernas full of all your Greek favourites.
---
Europe in October Weather
Autumn weather varies quite significantly across Europe in autumn. As a rule of thumb, the further south you go, the warmer it'll be. Unless you can't wait to rug up in the colder temps, great places to visit in October experience highs above 20ºC and refreshing lows that only require a light jacket and jeans for outdoor strolling.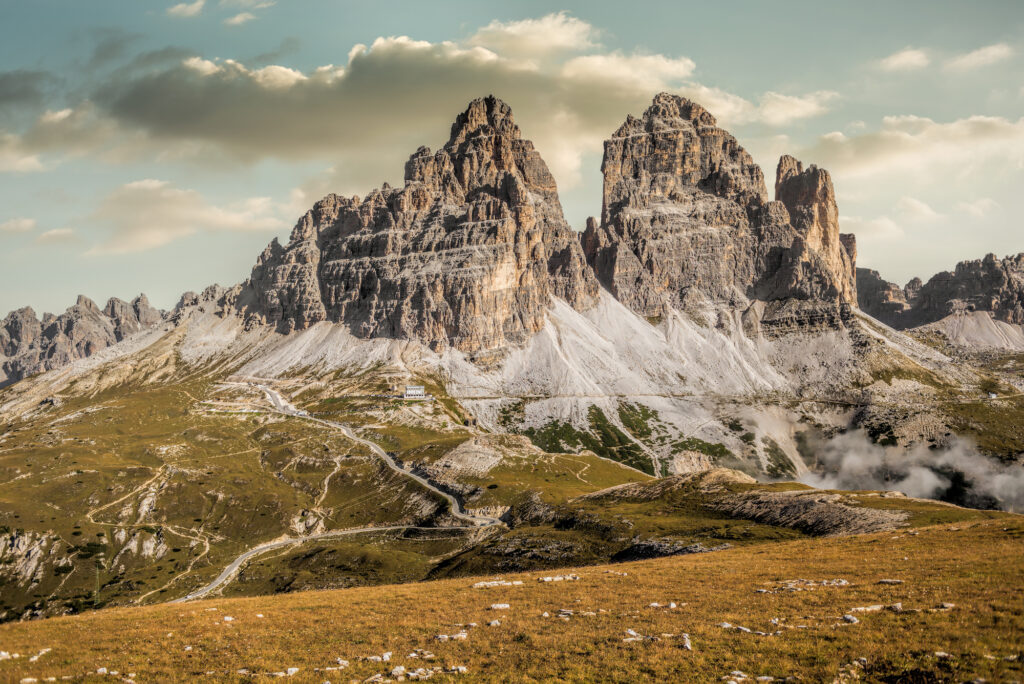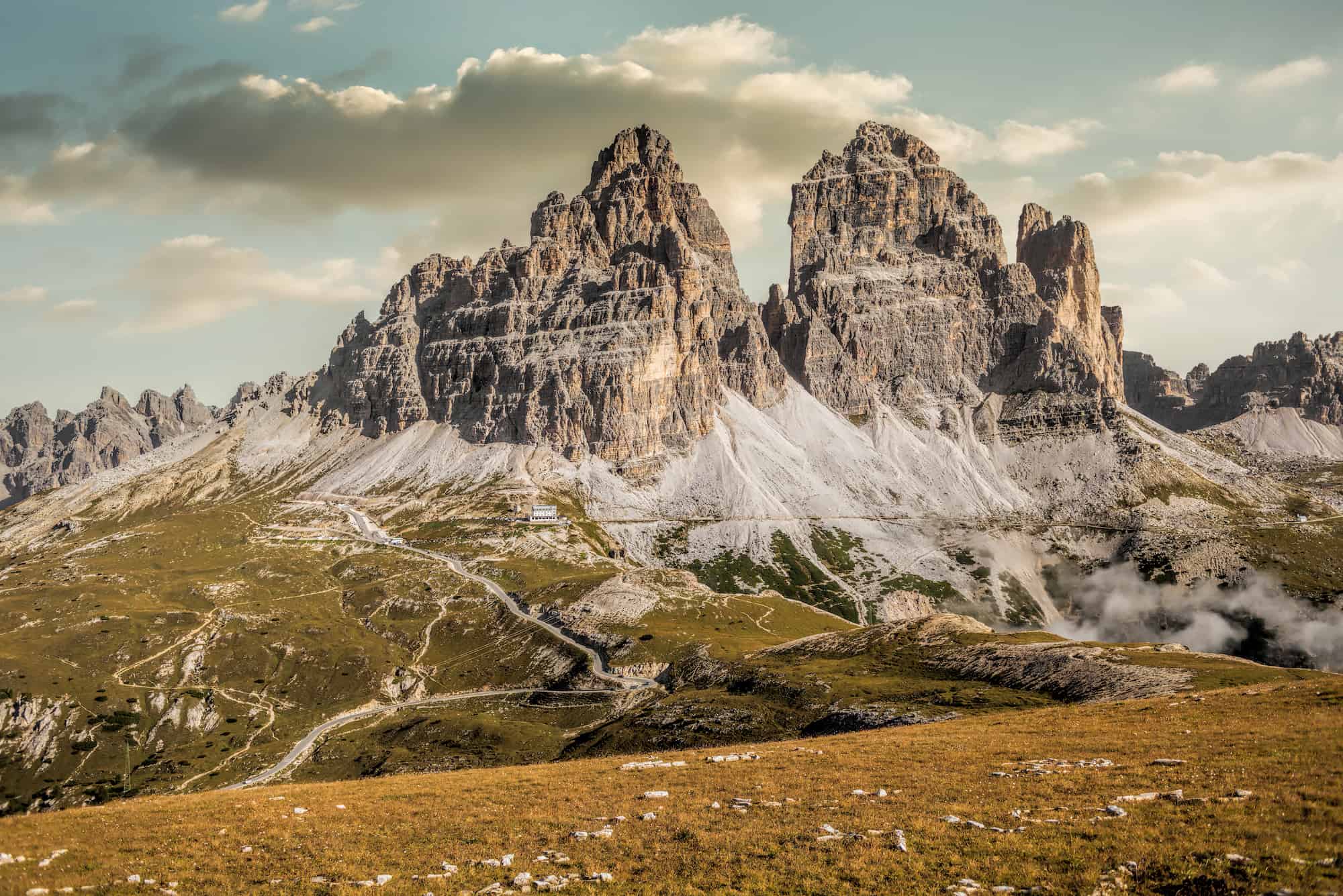 Northern Europe Weather in October
With days getting shorter, increased rainfall and chilly evenings, it pays to pack extra layers for northern Europe this month. For example, Denmark and Stockholm both see average lows of 6°C and daily highs of 10°C.
Western Europe Weather in October
Western Europe starts to cool off in October, heading towards chilly by the end of the month. However, you can expect pleasant average high temperatures of around 14°C. Increasing rain is possible, so don't forget a rain jacket.
Eastern Europe Weather in October
Mild weather with a slight increase of rain greets Eastern Europe in October, along with autumn countryside colours. Pack for average high temps of about 14°C across Prague, Budapest and Bratislava, with lows of 6°C.
Mediterranean Europe Weather in October
From Spain's sunny shores to Italy's bountiful landscapes, expect lovely daily highs of around 20°C and lows of 9°C well after the sun goes down.
---
---
While you may need to pack for a variety of weather conditions, the top places to visit in Europe in October make it worth your while. In the absence of tourist crowds, you'll discover jaw-dropping autumn scenery, succulent seasonal produce, fabulous festivals and the type of romantic atmosphere that only softly falling, golden leaves can bring to a destination.
Pin this for later!