The enchanting city of Amsterdam is awash with narrow gabled houses standing as sentries by the canal. Locals on bicycles whiz past colourful markets displaying huge wheels of cheese, tulip bulbs in all colours of the rainbow, and painted wooden clogs.
Amsterdam certainly lives up to the hype – there's everything to love about this eclectic, bohemian city, and indeed The Netherlands as a whole. The people are friendly, the art is world-class, and the Dutch apple pie should be regarded as a national treasure!
On a 1 day in Amsterdam itinerary, we'll dive beneath the surface of this diverse waterside city. Visit grand palaces in lively city squares, step inside art galleries showcasing collections by Dutch Masters, and see a museum inspired by a brave young girl's diary.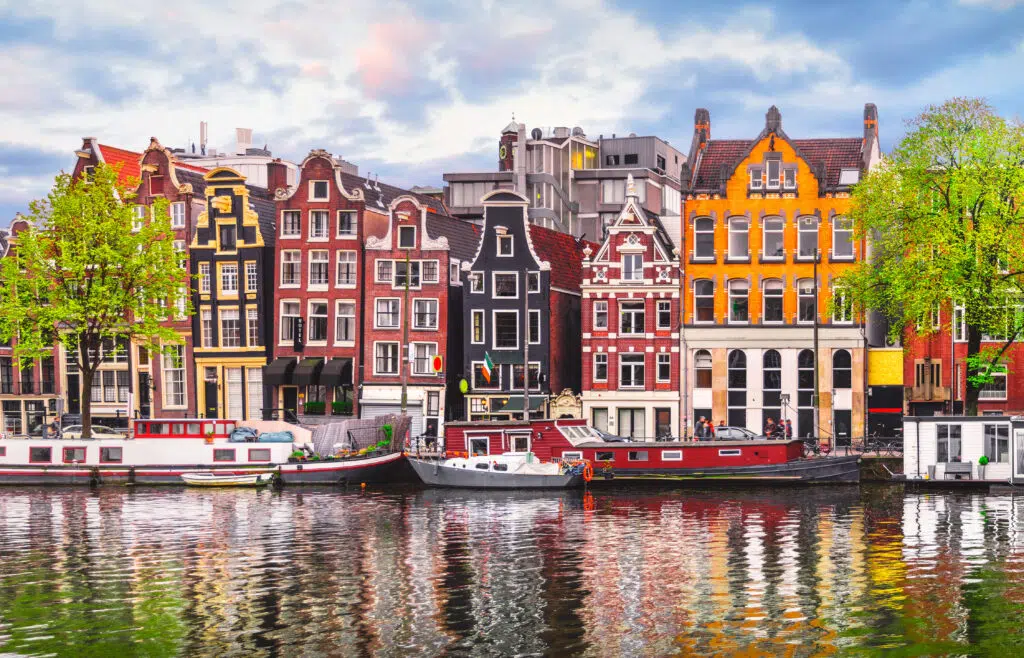 We'll find out what a Brown Café is, take a canal boat tour to photograph the Skinny Bridge, and explore the infamous De Wallen after dark.
One day in Amsterdam will never be enough to see the entire city, but you can certainly hit up many of the must-see attractions with a few hours up your sleeve.
So whether you've got a quick overnighter planned, you're day-tripping from a nearby city, or you've simply got a few hours to kill between flights – let's get exploring what to do in Amsterdam in one day.
---
How to get to Amsterdam
Most visitors arrive in Amsterdam in one of three ways. By air into Schiphol International Airport (located just 17 kilometres west of the city), via train into Amsterdam Centraal Station, or by car.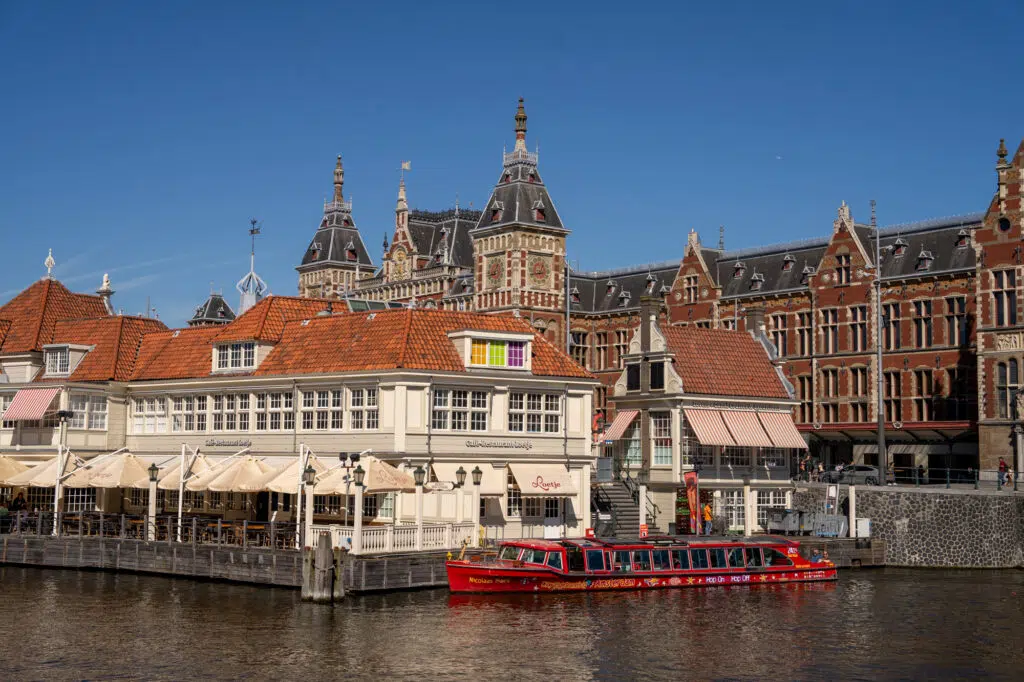 If you're arriving by air, I recommend hopping on the train from Schiphol (there's a station in the airport) to Amsterdam Central Station. The ticket prices are reasonable and it's the easiest place to begin your adventure in the city. The journey time is only around 20 minutes.
You can also opt for a stress-free private transfer from Amsterdam Schiphol Airport to the city centre, giving you more time to spend in the vibrant canal-side metropolis.
An airport bus also operates. Hop aboard the no. 397 from Schiphol Airport to Elandsgracht. I suggest this option if you prefer to visit Rijksmuseum in the morning, as it's a mere 15-minute walk from here.
If you're travelling overland by train, it's likely that your journey will terminate at Centraal Station. Great! It's the perfect location to begin your Amsterdam in one day itinerary.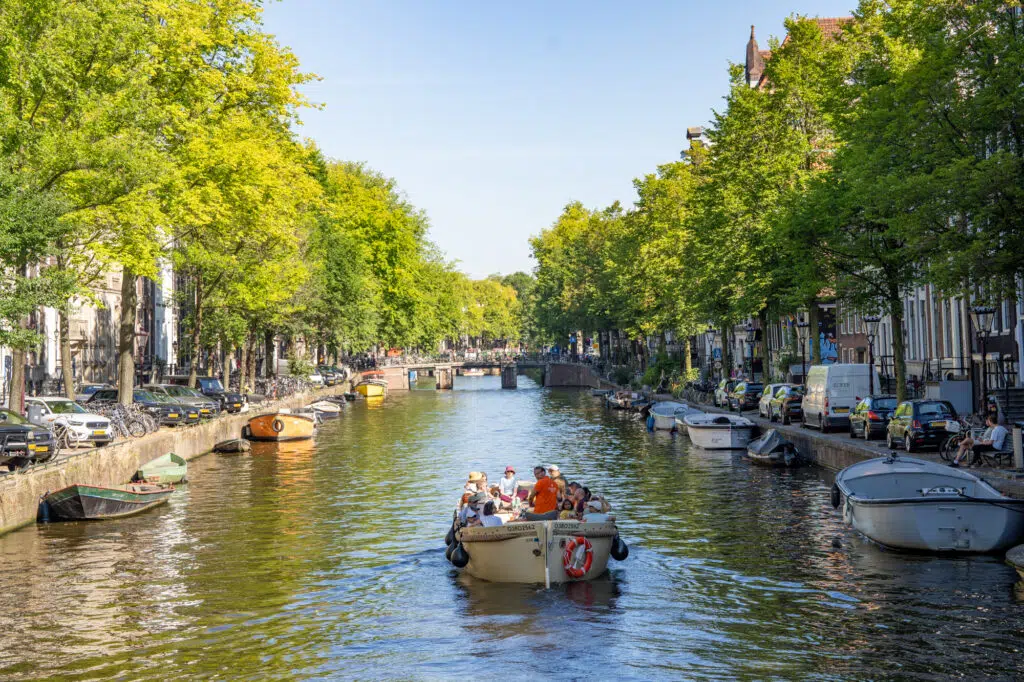 For visitors planning to drive into Amsterdam, there are a few things to know. Firstly, it's difficult and expensive to park in the city centre and many of the streets are one-way systems adding levels of stress to your day trip you really don't need.
It's much better (and cheaper) to stop at a Park + Ride location on the outskirts of the city. Usually, the parking costs less than €10 euros for 24 hours, then you'll need a public transport card which costs extra. However, this can be used on buses, trams and metro services throughout your day trip.
---
Best Time to Visit Amsterdam
To see the tulips in full bloom, visit Amsterdam in springtime when the weather is mild and pleasant. The city can be busy, but it's a wonderful time to experience April's Tulip Festival and Kings Day, or to photograph the flower fields.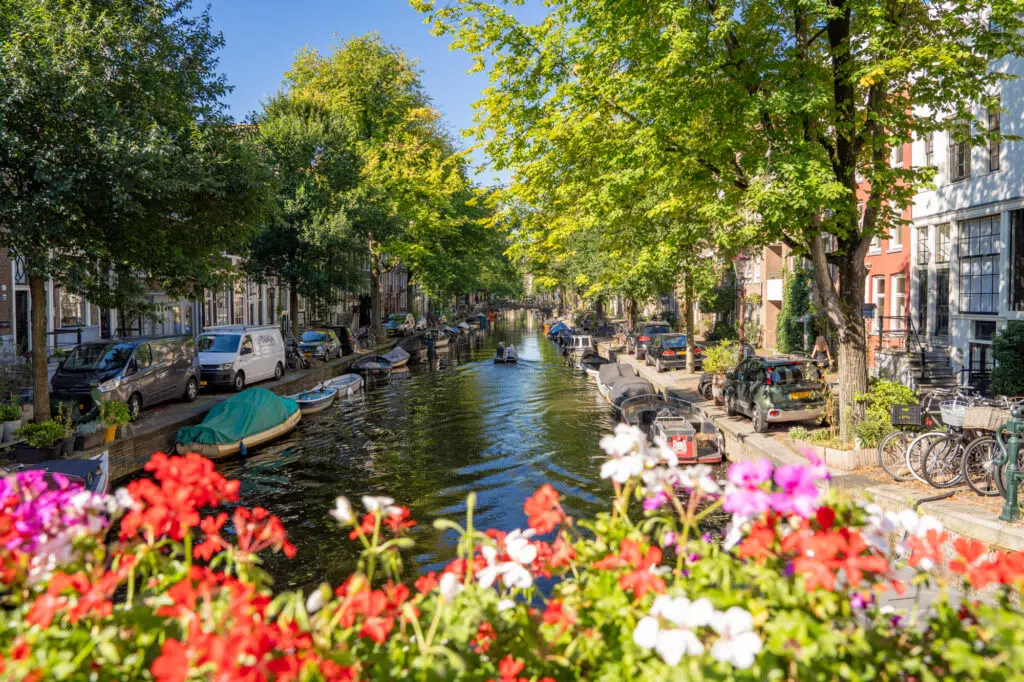 During summer in Amsterdam, life is lived in the great outdoors. Locals hop on their bikes or boats to explore the city streets and canals. Concerts often take place in city parks and it's also time for the Holland Festival and Amsterdam Pride. The temperature rarely gets too hot, averaging just 21°C, making it a great time to explore the city without getting too hot and bothered!
Autumn is marginally cooler, and the hotels and flights are usually cheaper too. During this time, you can experience the fabulous Amsterdam Fringe Festival, Valtifest, and see the park leaves changing colour with the season.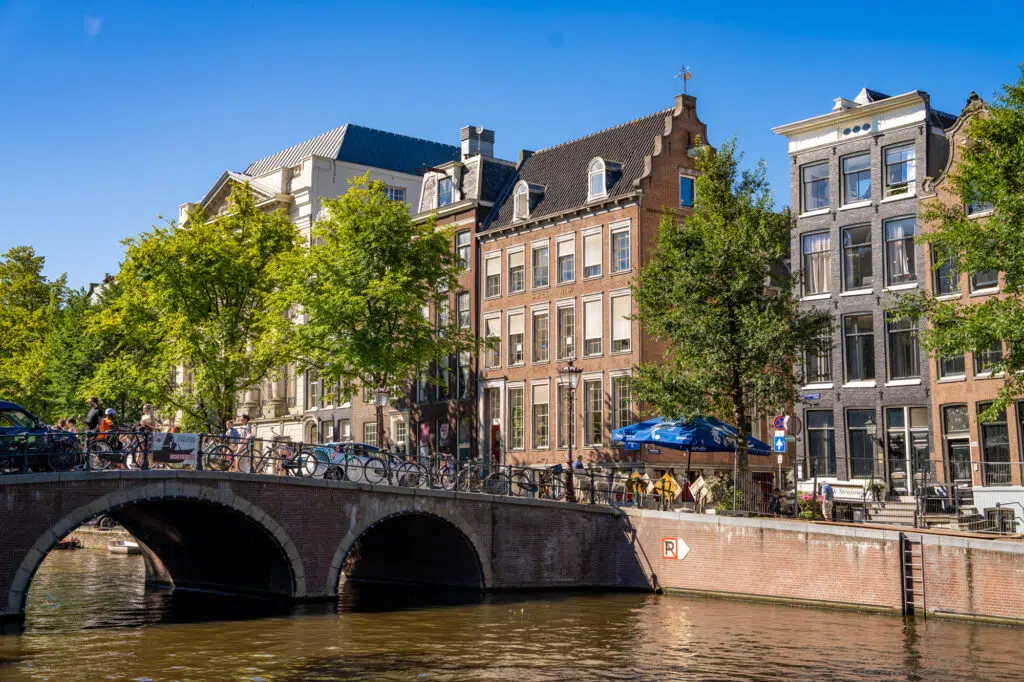 During December, the city transforms into a veritable winter wonderland of neon light shows and festive events. It's a great time to hunker down in a whimsical café with Dutch comfort food and a mug of hot chocolate as the snow falls over semi-frozen canals.
---
Best Things to do in Amsterdam in One Day
If you're looking for the best places to visit in Amsterdam in one day, use the following itinerary to guide you. Each attraction listed is a short walk or tram ride from the next, but do wear some comfy footwear as we'll be covering a fair bit of ground!
That said, it's unlikely you'll get to see all the main landmarks during a short trip, therefore it's wise to focus on visiting the ones that interest you the most and skip those that don't. Or simply save them for another trip to the Dutch capital.
See the Royal Palace on Dam Square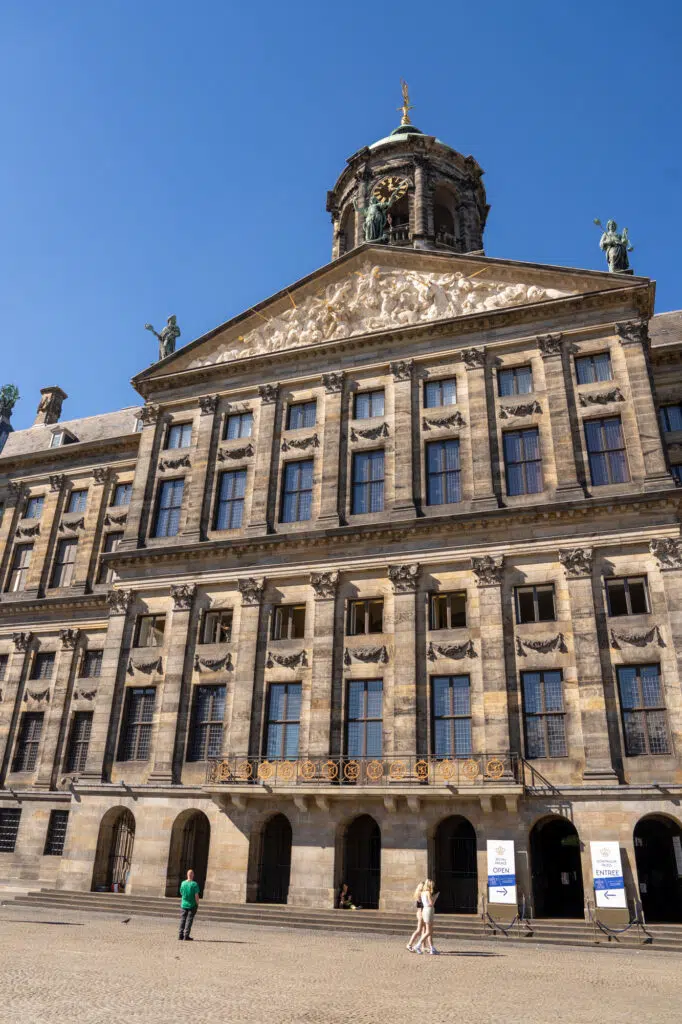 A must for first-timers to the city and a 10-minute walk from Amsterdam Centraal Station, Dam Square is the cultural hub of the city. If you want to save your feet, hop on either the no. 4, 14 or 24 tram to get there.
The vast square was once a place for boats to moor, and also the site of an old fish market. It later became home to the Royal Palace and National Monument. In the early 1800s, the palace became Napoleon's residence before being returned to the Dutch royal family following the Battle of Waterloo.
Follow in the footsteps of prominent leaders with a tour of the Royal Palace, exploring stately rooms, grand halls and ancestral artwork. If that's not for you, wander across the square to Gothic-inspired Niewe Kerk, or treat the kids to a ticket to Madame Tussauds to see the iconic waxworks.
Step Back in Time at the Anne Frank House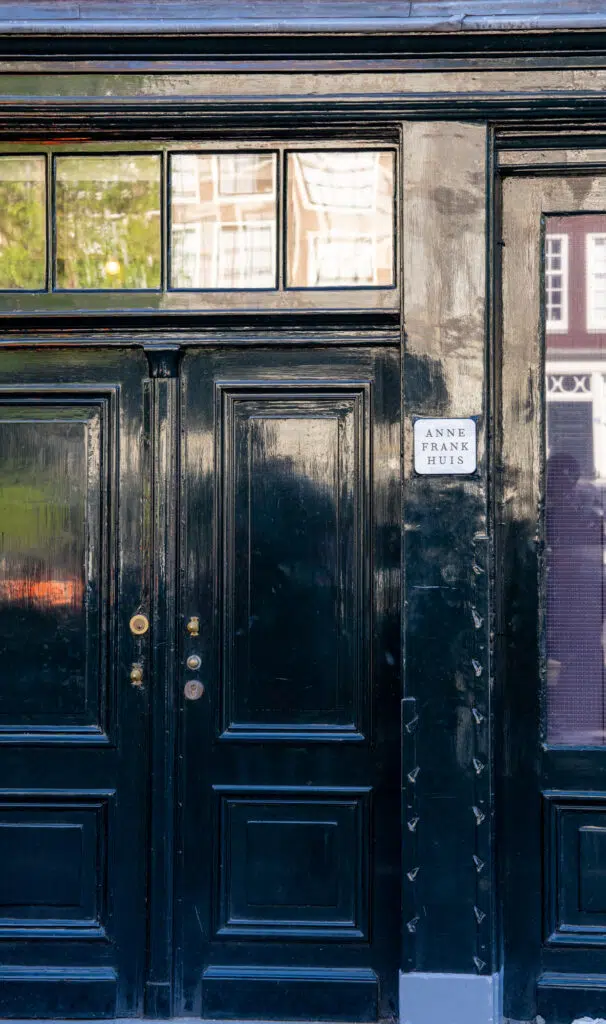 One of the top things to see in Amsterdam and just 10 minutes on foot from Dam Square, is the famous Anne Frank House. Whether you're a history buff or not, this museum represents an important part of history, and should be added to your itinerary.
If you've never heard of Anne Frank, she was a Jewish refugee who travelled with her family from Germany to Amsterdam during WWII. On this poignant tour, you'll see pages from her diary, visit the home where she lived and discover the secret annex where she hid from the Nazis.
I recommend reading The Diary of Anne Frank prior to visiting to fully appreciate the attraction.
Hop on a Canal Boat Ride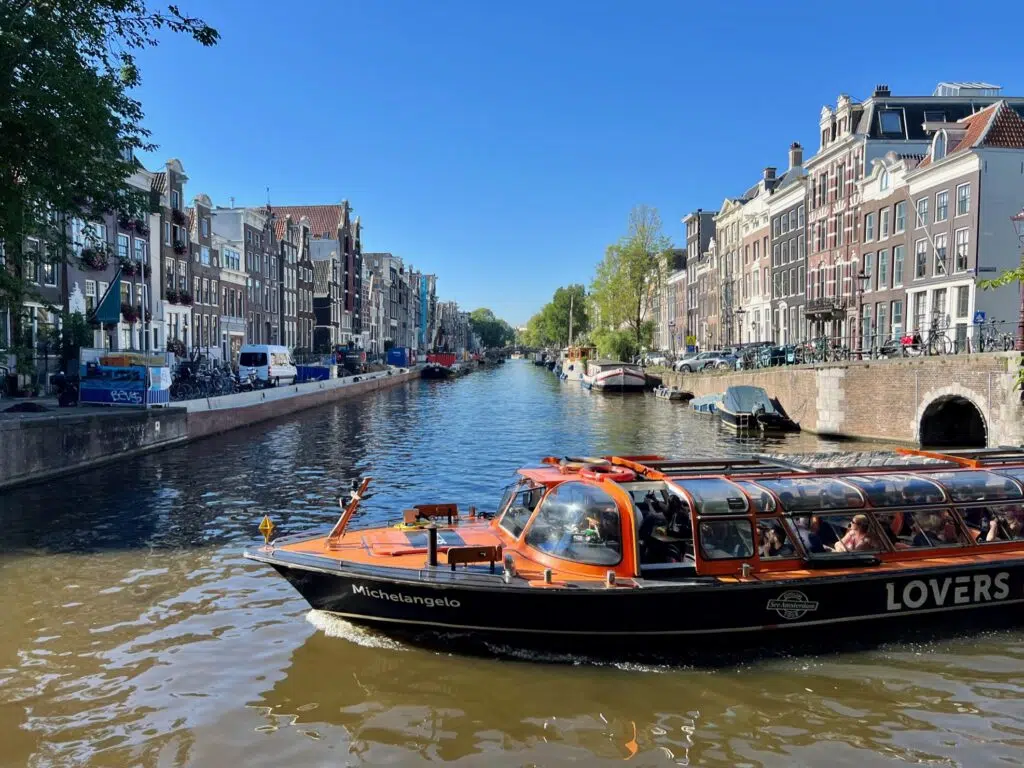 It would be a travesty to visit this maritime city and not spend time gliding along the meandering canals. Boat trips depart from various points around the city, but you can jump on this Canal Cruise just beside Anne Frank House.
Cruise along the canals for an hour, waving at those sitting outside in paveside cafes, and see the Skinny Bridge, Westerkerk, 17th-century gabled houses and the Maritime Museum along the way.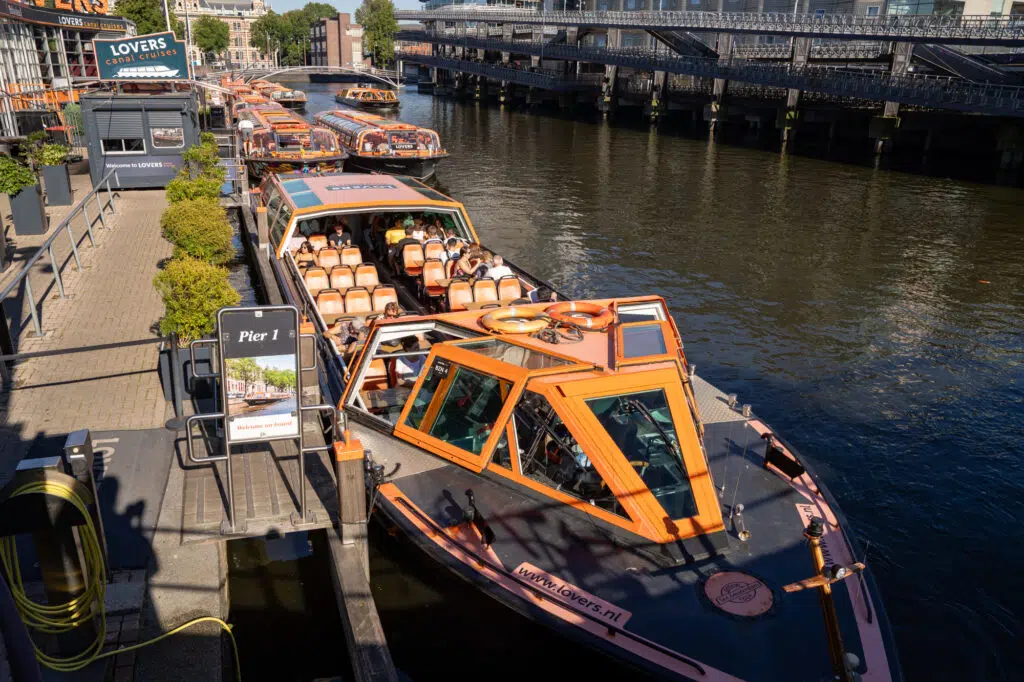 There are dozens of river cruise options ranging from private group cruises to hop-on hop-off cruises and even boats with wine and cheese platters to enjoy.
Or if you fancy something different and want to go at your own pace, rent a fun electric pedal boat and navigate yourself! You can also exchange this activity for an evening cruise, embarking from other locations in Amsterdam, including next to Centraal station.
Sample the City's Best Dutch Apple Pie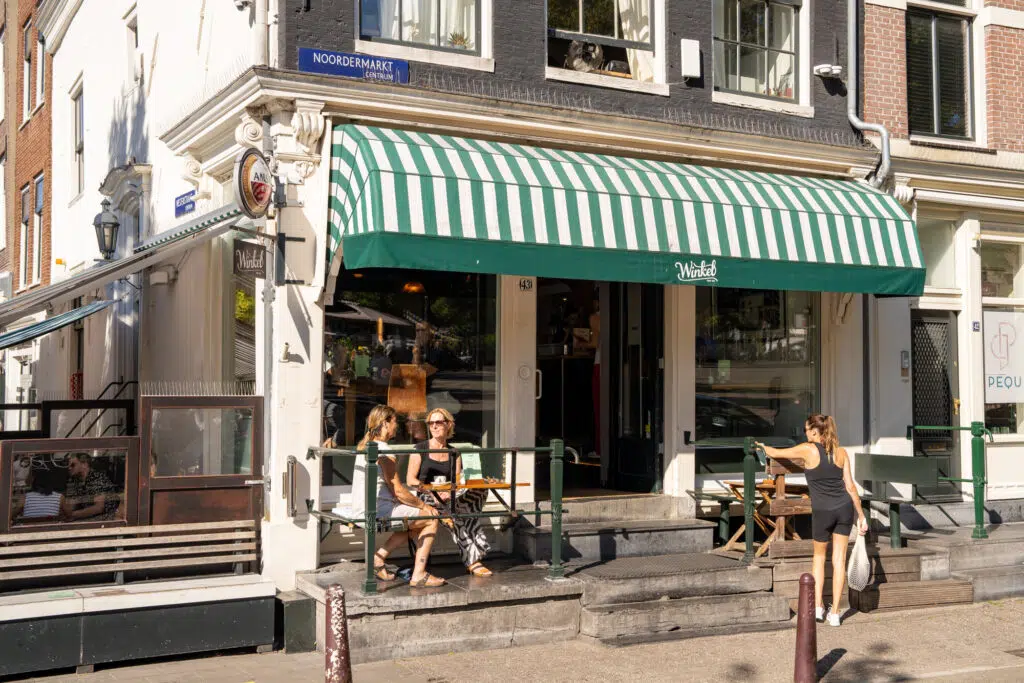 Take a slight detour following your visit to the Anne Frank House (and/or canal cruise) past the Amsterdam Tulip Museum into the Jordaan neighbourhood and make a stop at Winkel 43.
This charming café serves the best Dutch apple pie in the city. The scrumptious sweet treat is topped with crumble rather than pastry and contains layer upon layer of cinnamon-spiced sweet apples inside.
Be aware though, if you're visiting Amsterdam on Monday or Saturday, it's market day and they no longer serve it because it was too popular with the shoppers!
Speaking of shopping, there's a delightful boutique, Crafted Stories, selling locally made crafts and a selection of secondhand goods inside the Noorderkerk church across the road – do check it out while you're here!
Wander the Prettiest Streets in Amsterdam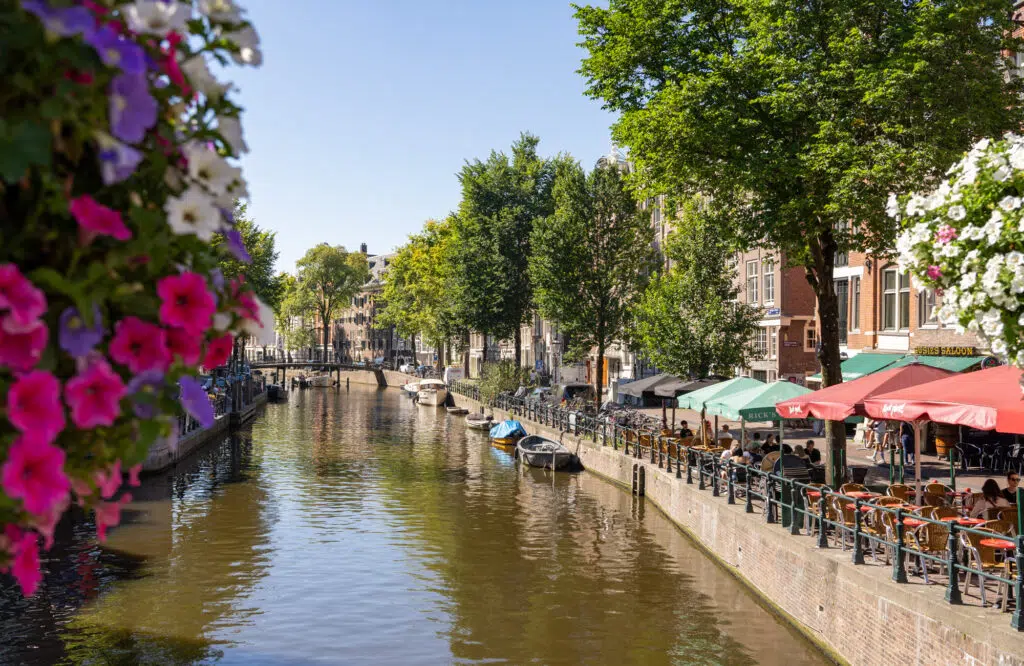 De Negen Straatjes or Nine Streets are some of the prettiest and most photogenic in the entire city. The area is tightly knit with colourful, tall gabled houses once owned by wealthy shipping merchants.
If you ever wondered how they used to get furniture to the top floor, look at the ingenious hooks and pulleys just beneath the rooftops. Also, if you pondered why the houses were built so thin, it's partly because taxes were once calculated on the width of the building – the thinner the house, the less money you paid!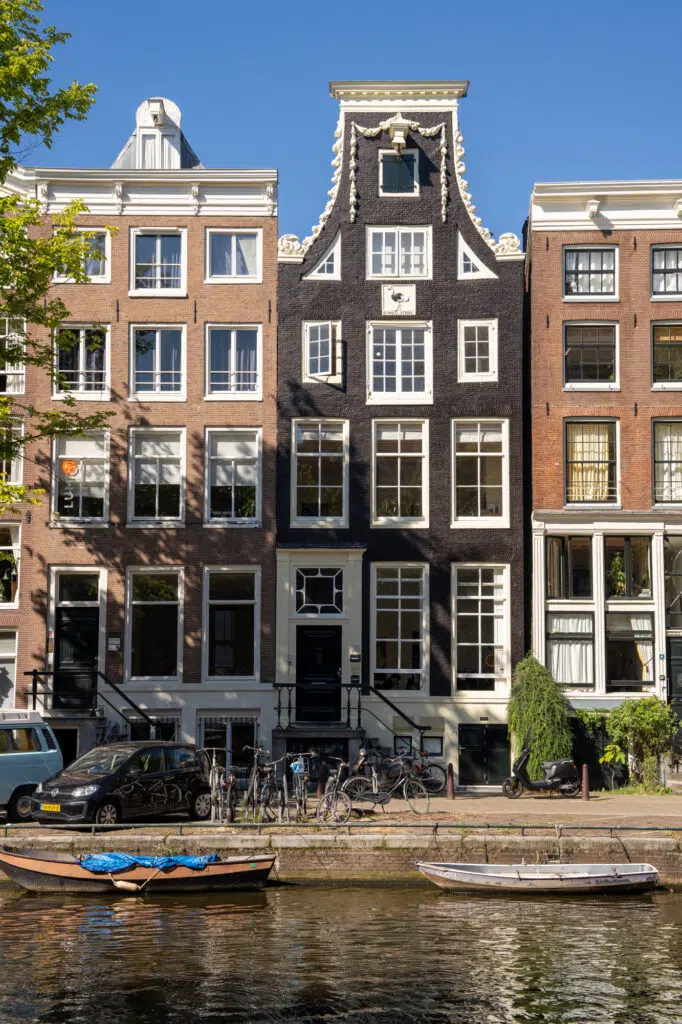 Admire the ornate architecture and ingenious craftsmanship of these houses before delving into cute galleries, boutiques and speciality shops to pick up locally made goods nearby.
Stop off at the Bloemenmarkt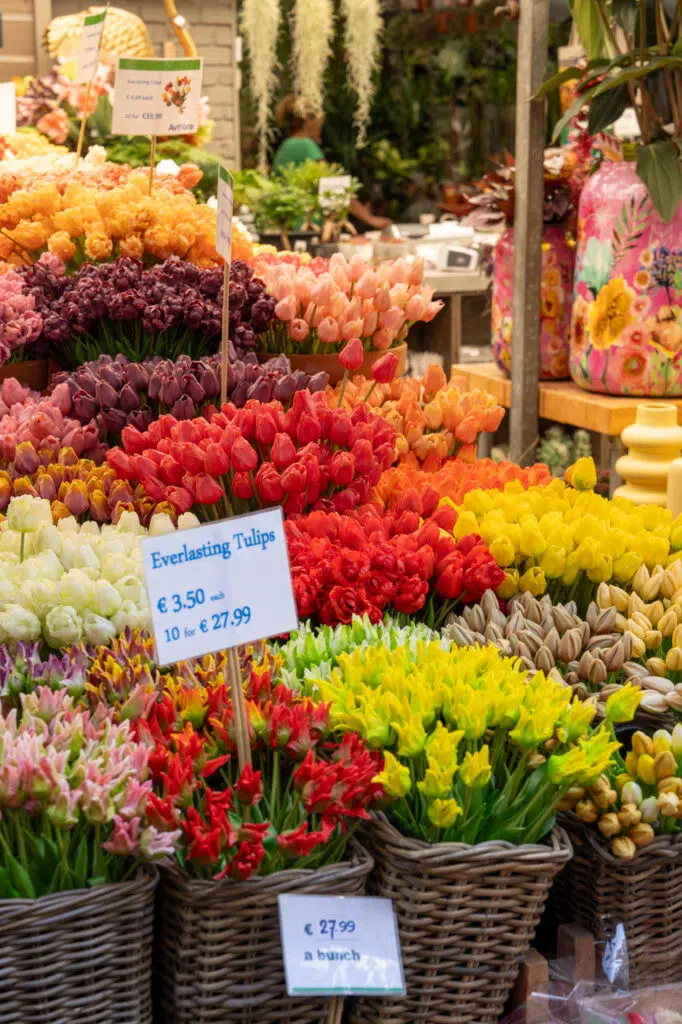 No Amsterdam 1 day itinerary would be complete without a visit to the only floating flower market in the country! Located just a few minutes on foot from the Nine Streets along the Singel Canal, you'll find bright and cheerful stalls selling different coloured tulips and flower bulbs. The area is known as Bloemenmarkt (the flower market).
Dating back to the 1860s, it was once one of the most fragrant places in the city, although today, many of the flower and plant stalls have disappeared to be replaced by souvenir shops instead. It's still a good place to pick up a tulip-themed gift or two as a reminder of your time in Amsterdam though.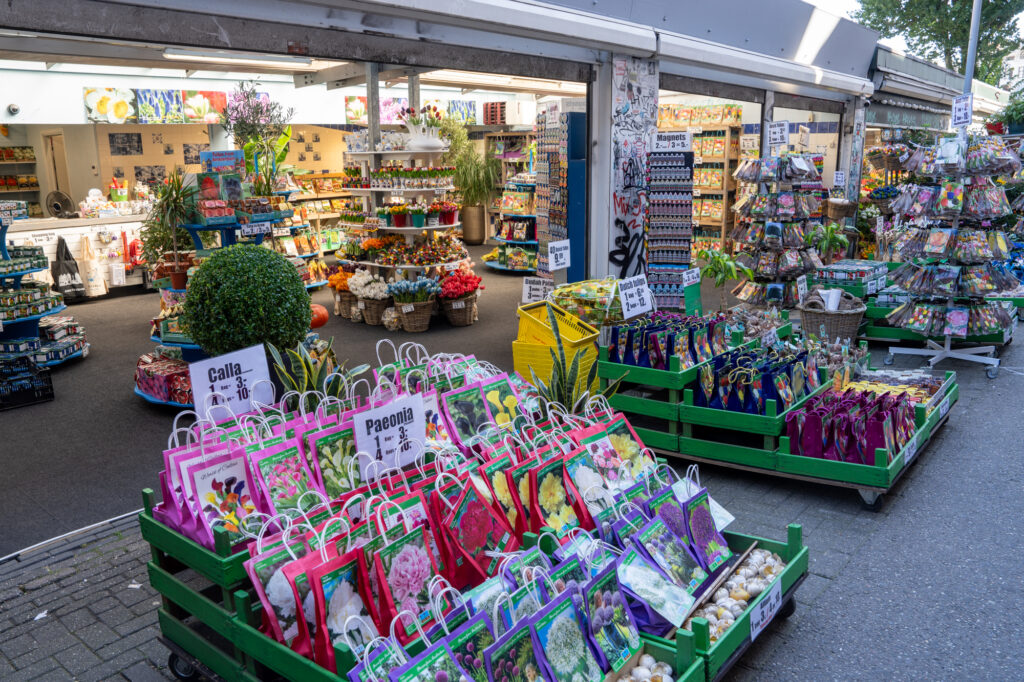 If you do want to pick up some unique tulip bulbs while you're here, the best time to buy these is between late August and December, when they're at their freshest.
Marvel at the Old Dutch Masters at Rijksmuseum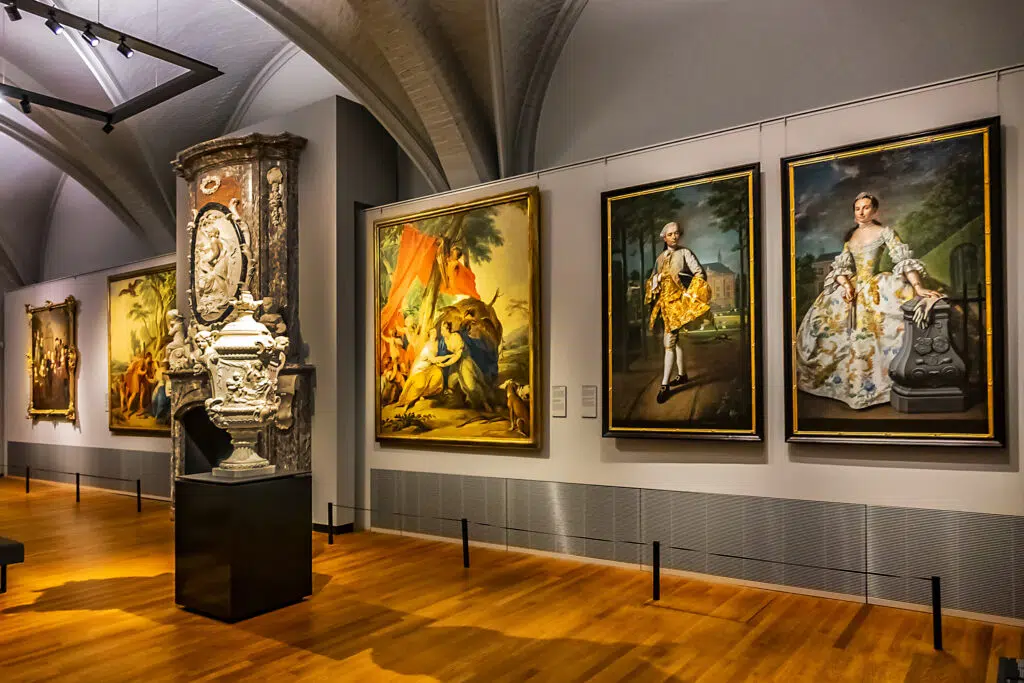 Amsterdam has dozens of world-class museums and art galleries, but if you have to choose one to see in a day, choose the Rijksmuseum. One of the top Amsterdam attractions, it's located at Museumplein, less than a 15-minute walk from the Bloemenmarkt. The impressive museum encompasses 80 galleries in total and displays over 800 years of artwork from Dutch creatives.
Gaze upon Vermeer's 'Milkmaid' and Rembrandt's 'The Night Watch' painted in 1642 during the Dutch Golden Age. Explore collections of blue and white Delft pottery, see archaeological artefacts and gain access to Mondrian-inspired fashion items.
Tip – to save time on the day, you can buy tickets in advance, here.
See Sunflowers at the Van Gogh Museum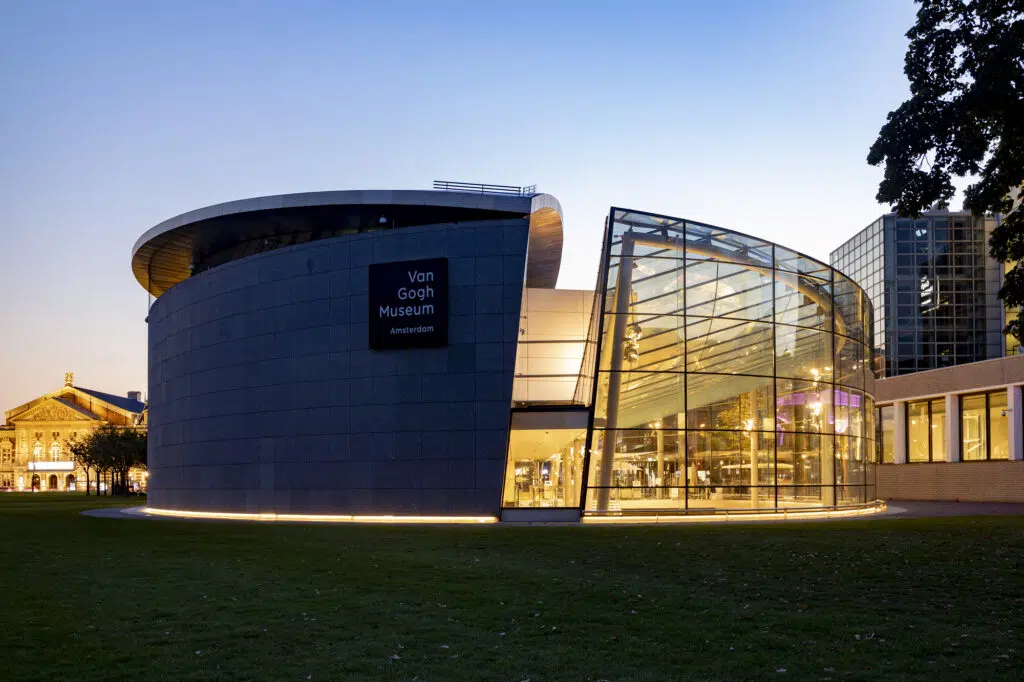 If you prefer, you can swap out the Rijksmuseum and wander next door to the Van Gogh Museum instead! A must for lovers of the post-Impressionism era, it houses over 200 paintings and hundreds of sketches and letters from the artist.
Want to know if your favourite Van Gogh painting is displayed here? Expect to see his epic floral-themed masterpieces including 'Sunflowers' and 'Almond Blossom', a plethora of self-portraits and some of his later works like 'The Bedroom' and 'Wheatfield with Crows'.
Tip – It's best to book your entry time in advance if you have your heart set on visiting this museum. Book your ticket and time slot here.
Shop till You Drop on Pieter Cornelisz Hooftstraat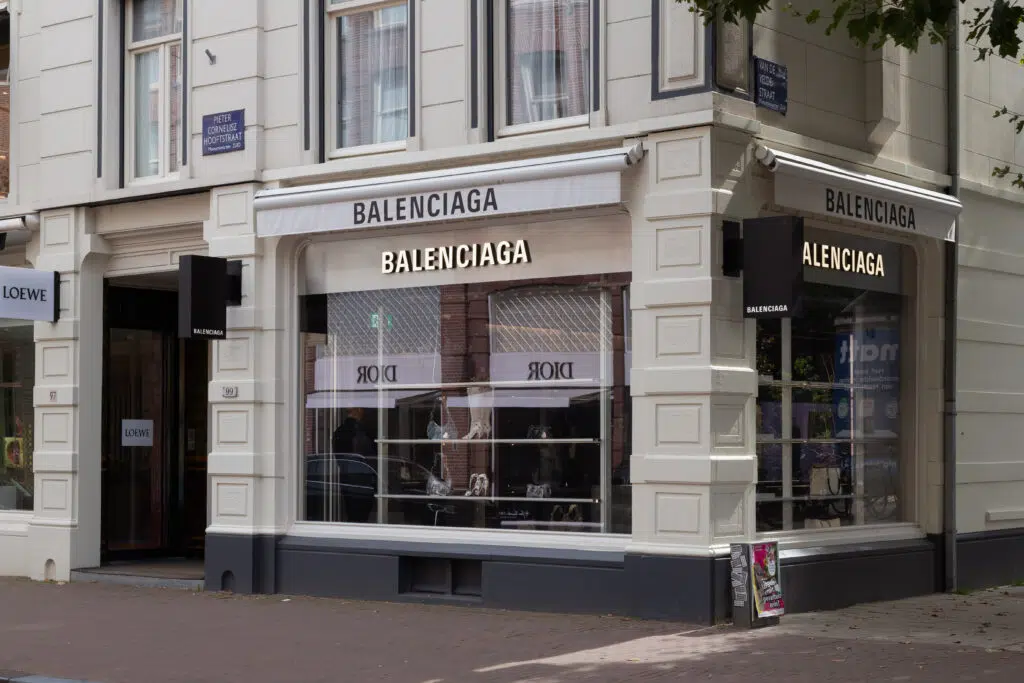 A five-minute walk from the Rijksmuseum is the upscale shopping street Pieter Cornelisz Hooftstraat, named after a Dutch poet and playwright. It's one of the most exclusive streets in Amsterdam with high-end stores including Dolce & Gabbana, Burberry, Chanel and Tiffany & Co.
The neighbourhood, known as Amsterdam-Zuid, is known for its wealthy residents and many of the buildings were constructed by the same architect that built Centraal Station and the Rijksmuseum – Pierre Cuypers.
If shopping doesn't interest you, take a walk through the picturesque Vondelpark instead. It's the city's largest park with sculptures, play zones for kids and an open-air theatre with live music concerts.
Take the Kids to the Nemo Science Museum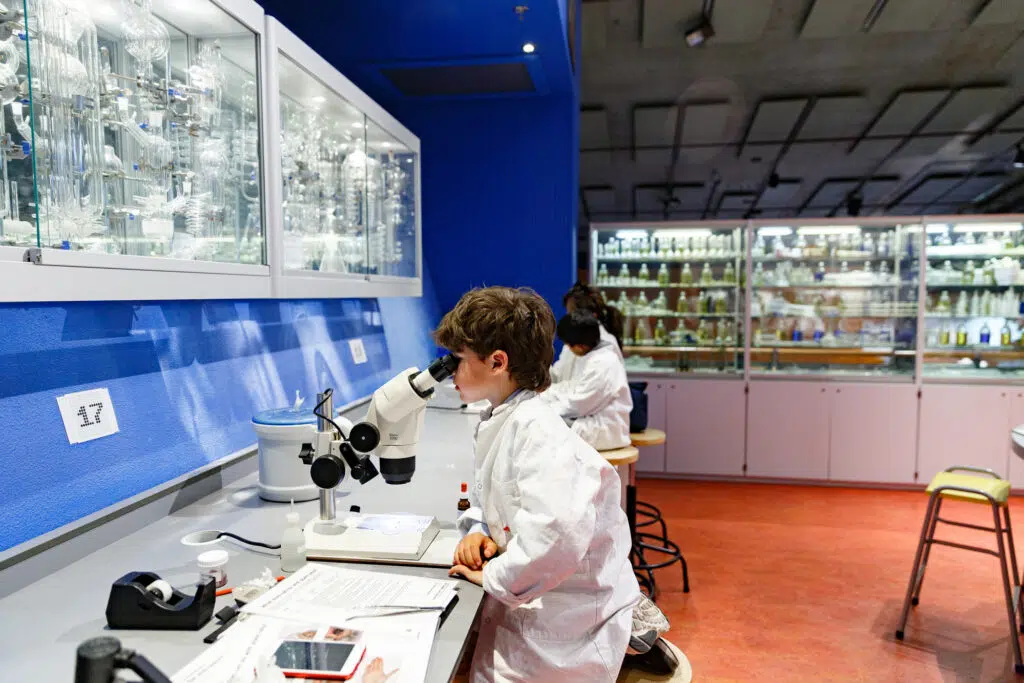 If you're travelling with kids, you may consider substituting Dam Square and the Anne Frank Museum for the NEMO Science Museum. This small alteration in the itinerary just means walking the route clockwise to Rijksmuseum instead.
Discover just how fascinating and cool science and technology really is at NEMO. Kids (and adults) can join in with demonstrations seeing how light, sound and electricity work; create a bubble to step inside, or even become a chemist for the day!
Don't forget to head to the piazza-style rooftop terrace afterwards for uninterrupted views across Amsterdam. Get fast-track access to the museum here.
Discover 500 Years of Maritime History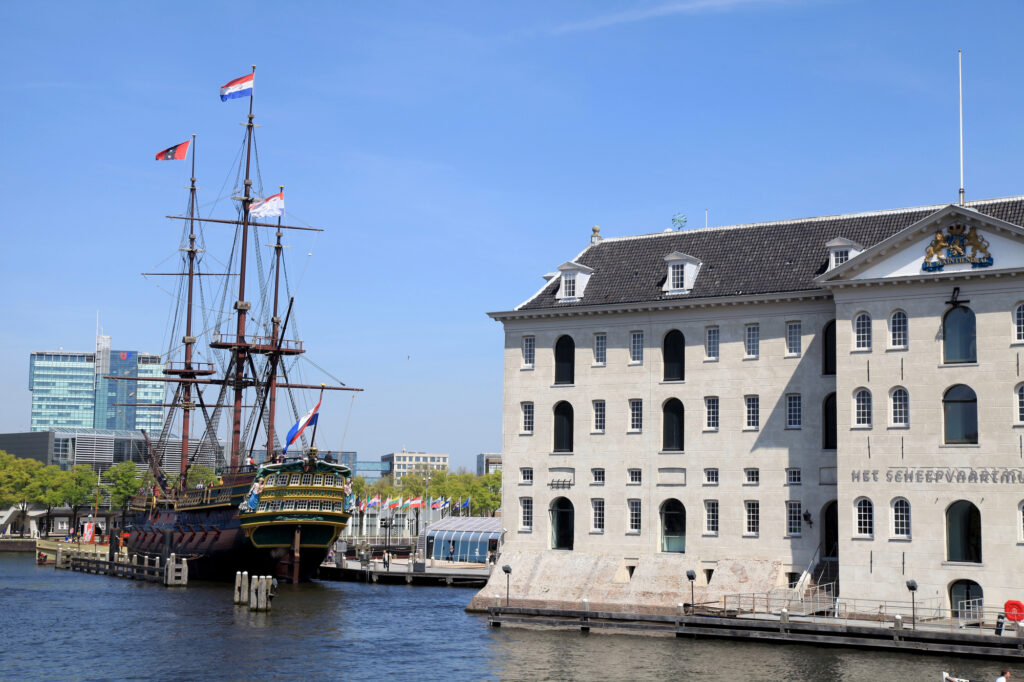 You can also replace the NEMO Science Museum with a visit to The National Maritime Museum nearby. Set inside a grand former Naval storehouse by the docks, delve into 500 years of Dutch maritime history. Galleries display old maps, artefacts and tapestries portraying the Dutch people as a nation of intrepid explorers.
Observe the various navigational instruments the crews used to sail the seven seas and see replicas of the 18th century East India Amsterdam ship (it famously got lost on its first voyage) and the Christiaan Brunings ice breaker.
Don't miss the courtyard glass roof – it was inspired by the rhumbs lines from ancient nautical charts. If the maritime collections have piqued your interest, you can skip the line with this ticket.
---
Best Places to Eat in Amsterdam
Looking for unusual and quirky places to eat in Amsterdam that cater to everyone's tastes? Here are a few of my favourite places to take a break during various points on your itinerary.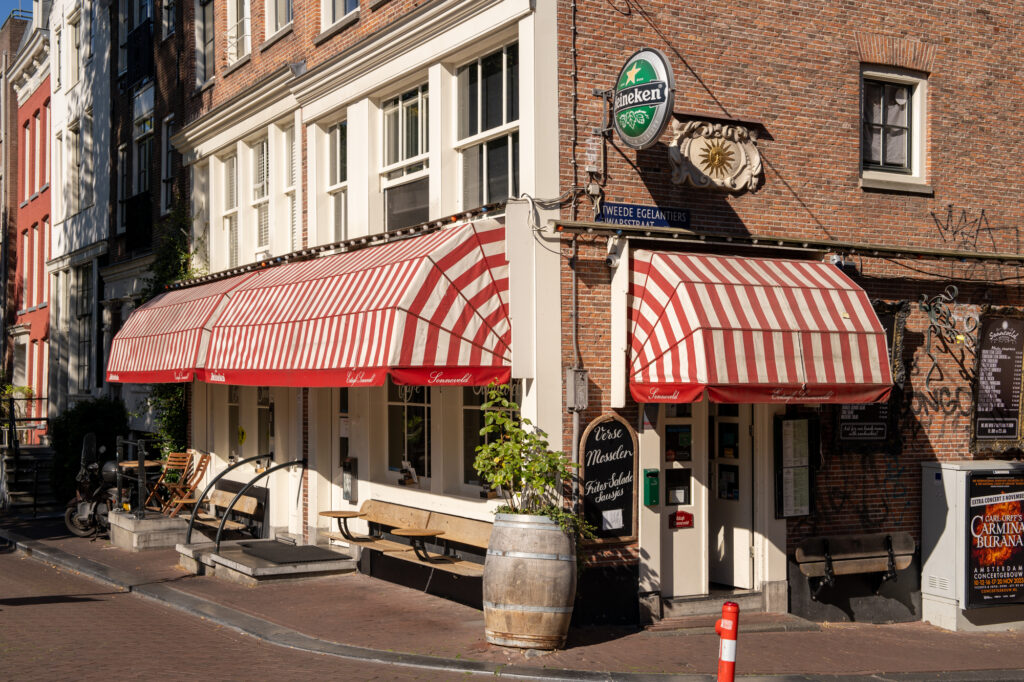 Tucked away in the eclectic Jordaan neighbourhood close to the Anne Frank Museum, Café Sonneveld is a charming spot with red and white striped awnings and bistro tables for alfresco coffees overlooking Westerkerk.
The interior has a distinctly old-world vibe with black and white photos adorning the walls and atmospheric lighting. An extensive menu brims with Dutch delicacies, sandwiches, veggie dishes and seafood, so you're sure to find something to suit your palate.
Enjoy Colourful Meat-Free Dining at the Vegan Junk Food Bar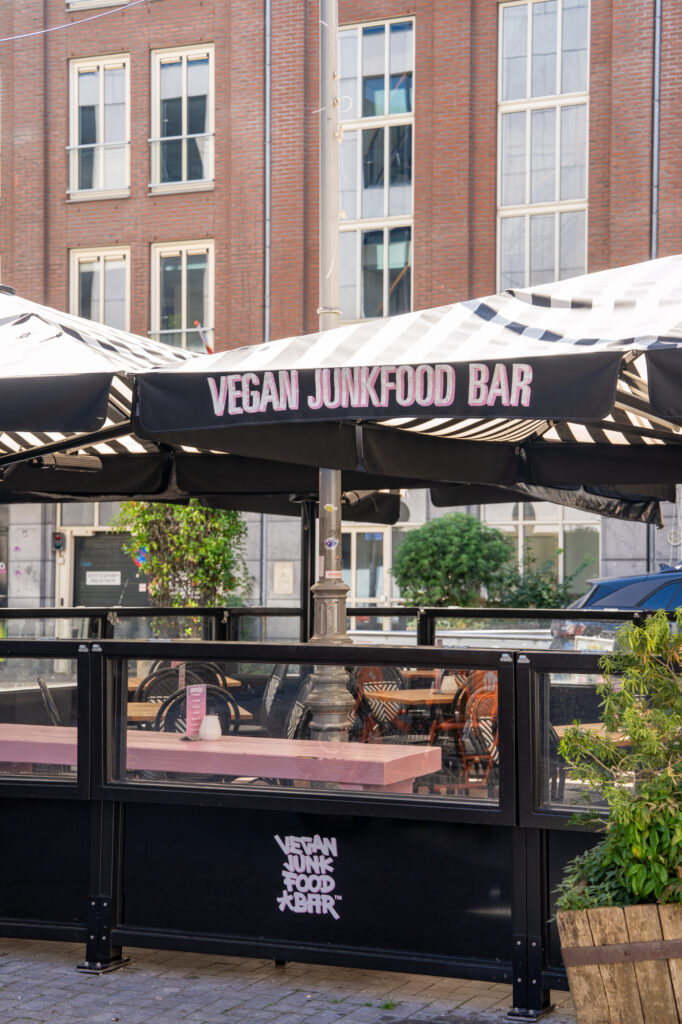 This quirky café near Rijksmuseum with graffiti on the walls is 100% Vegan heaven. The VJFB doesn't compromise on taste, portions or quality even if some of the food looks a little out of the ordinary.
Their meat-free burgers are slathered in brightly coloured sauces, and presented in black or pink buns, while the loaded freak fries are equally as delicious, and the world's first vegan ribs are served on a brioche bun!
Both adults and kids will love this place. It may not look like much from the outside, but the food is top-notch so be sure to make time on your Amsterdam one day itinerary!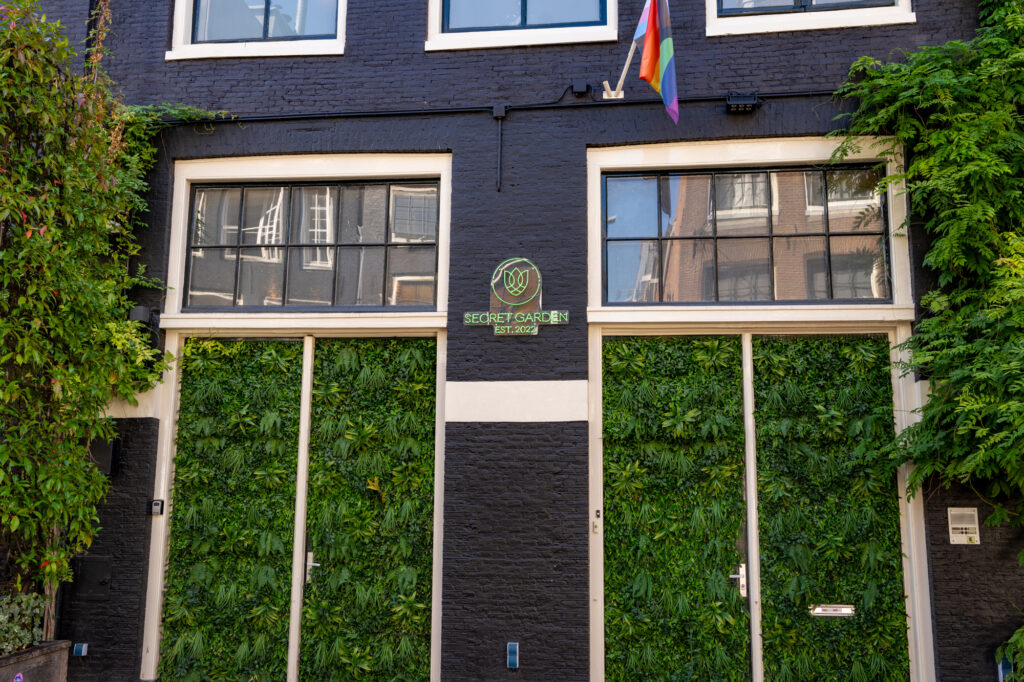 A great place for dinner following a canal boat ride or before a visit to De Wallen, the Secret Garden takes diners on a culinary journey of Japanese and Peruvian gastronomy. Inside, the décor is whimsical and botanical – a cross between a Victorian museum and a tropical rainforest of sorts, constructed with glass and metal motifs.
With antique bird cages suspended from the ceiling, forest canopies and plush seating, it's easy to believe that you've been transported into another world. The menu thrills with sushi, tempura and Japanese Wagyu, and there are a handful of veggie bites including grilled edamame, Padron Peppers and leek and eryngii skewers. If fine dining for you is all about the overall experience, you'll love this place.
Enjoy Dinner on a Floating Boat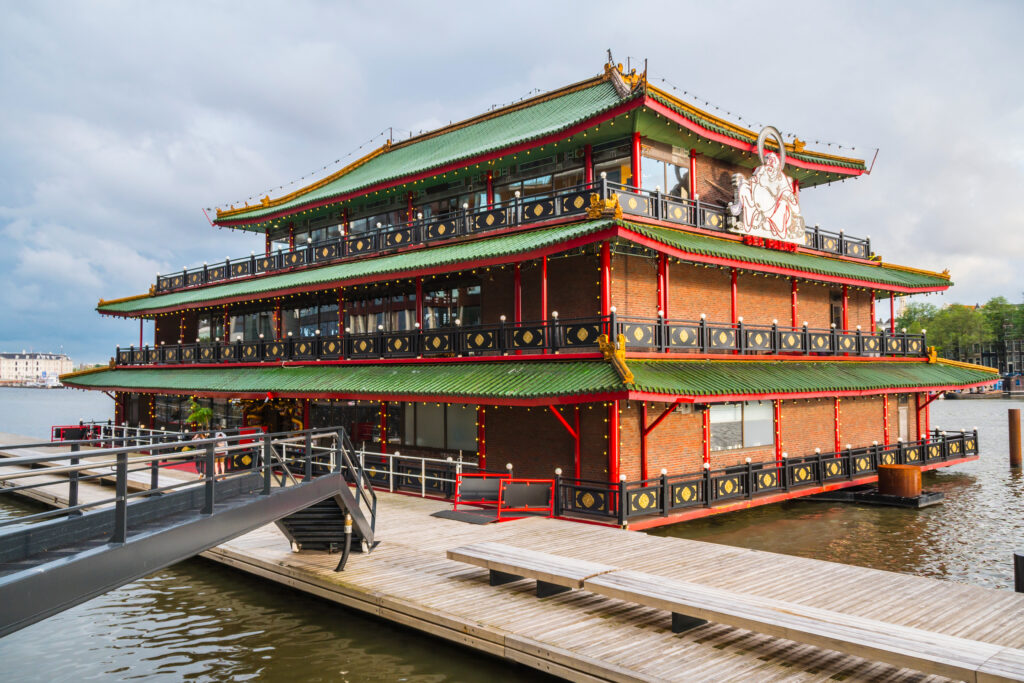 If you're seeking something a little more unique, head for Sea Palace Restaurant near Centraal Station. This floating Chinese restaurant is an Amsterdam mainstay offering outstanding city views, kitschy Asian décor and delicious set meals.
With an extensive menu catering to every taste, it's the perfect place for groups and families, and a great place to conclude your day in Amsterdam.
---
Amsterdam at Night
Amsterdam City comes to life after dark. If you're here until late or plan to stay over, here are a few things to do in Amsterdam in the evening.
Swing Over the City at A'DAM Lookout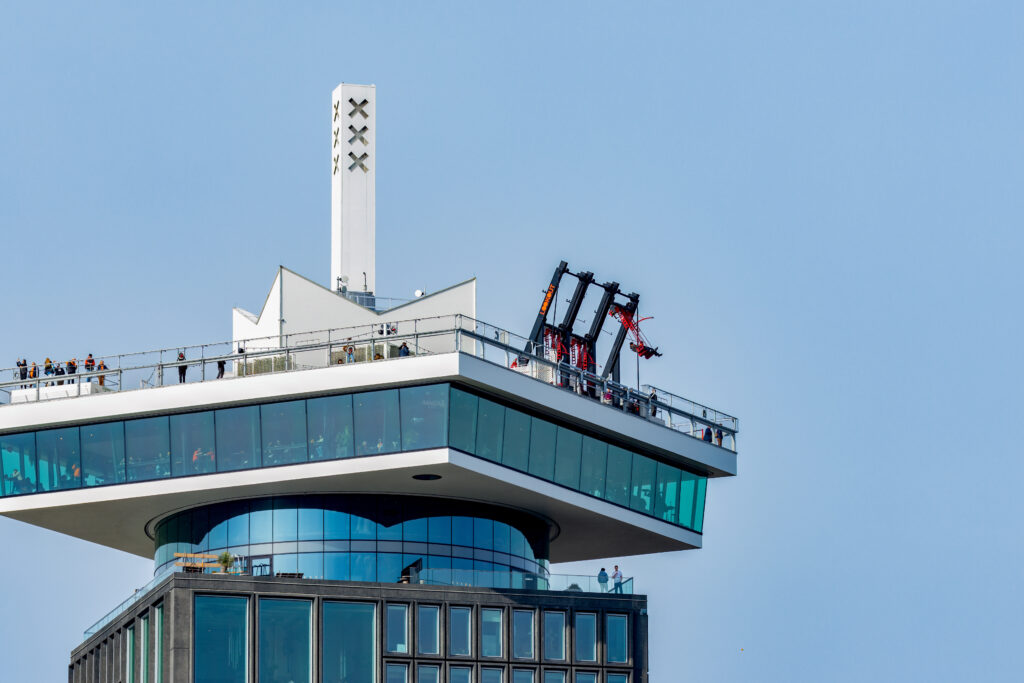 If you've landed back near Centraal Station soon to depart the city and evening is approaching, what can you do? You could venture to A'DAM Lookout at sunset. This towering building on the opposite side of the river is easily reached by ferry, before an elevator with thumping music and a strobe light show transports you to the observation deck.
Head to the summit of the 20-storey building to sip cocktails in the rooftop bar, step aboard the VR roller coaster or sit on the highest swing in Europe as you sway back and forth 100 metres above ground… The 360-degree views of Amsterdam are far-reaching and well worth overcoming any fear of heights!
Visit a Brown Café (not what you may think)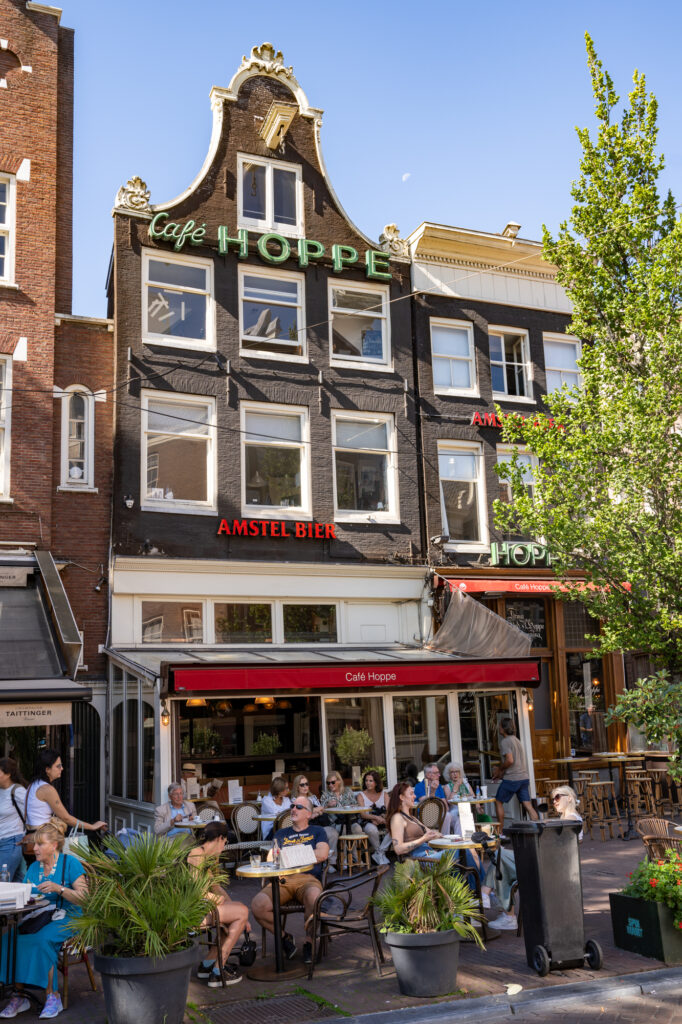 The term 'Brown Café' defines an old traditional Dutch pub and one of the oldest is Café Hoppe near De Wallen. It dates back to 1670 and was often frequented by Freddy Heineken (of beer fame) and more recently Queen Beatrix of The Netherlands.
The bar, decorated with casks serving cognac and Dutch liqueur, often attracts the well-heeled crowd of the city. It's a great place to mingle with locals, sip craft beer and take in the architecture – part of which is classified as a national monument.
Amsterdam is also known for its coffee shops (not your average Starbucks). In this European city, they are completely different to cafes, with menus featuring different types of "enhanced" cakes and brownies. If it's not your thing, it's wise to research before stepping inside!
Stroll Through Neon-lit De Wallen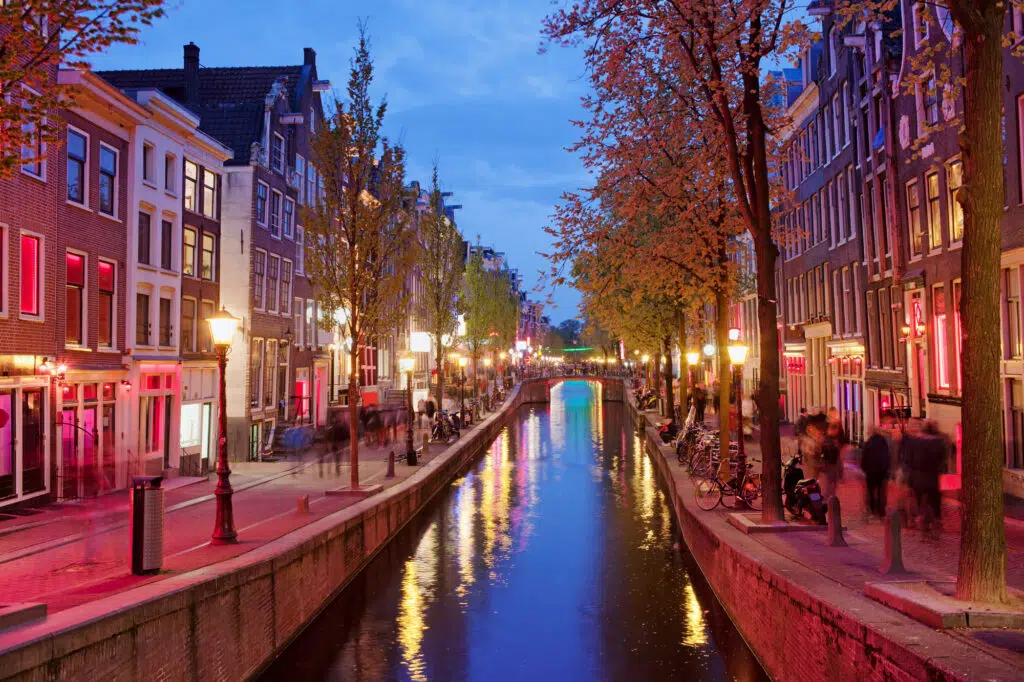 On route back from your canal boat drop off, take a stroll through De Wallen a.k.a. the city's Red Light District. On any given evening after sundown, scantily clad women pose in red neon-lit windows trying to attract the attention of tourists. If you didn't know already, that centuries-old profession is regulated and legal in buildings in this district (just not on the streets).
The surrounding canal side bars and clubs offer a heady mix of drinking and performances that leave little to the imagination. However, in a few quieter spots you can still pop in for a craft beer or glass of wine sans the ambiguous entertainment.
De Wallen is diverse to say the least. It's a fun place for first-time visitors to observe at night, but in all honesty, once is probably enough.
Experience Amsterdam's Buzzing Night Scene
If you're staying over and experiencing the city's nightlife is high on your list of things to do, you won't be disappointed. Amsterdam has everything from techno, disco and 80s-themed clubs to chic rooftop terraces, beach-themed patios and underground jazz bars.
Check out the award-winning Flying Dutchman for some of the best cocktails in The Netherlands and the newly opened LuminAir sky bar for drinks and nibbles with a view.
See the Fantastic Winter Light Show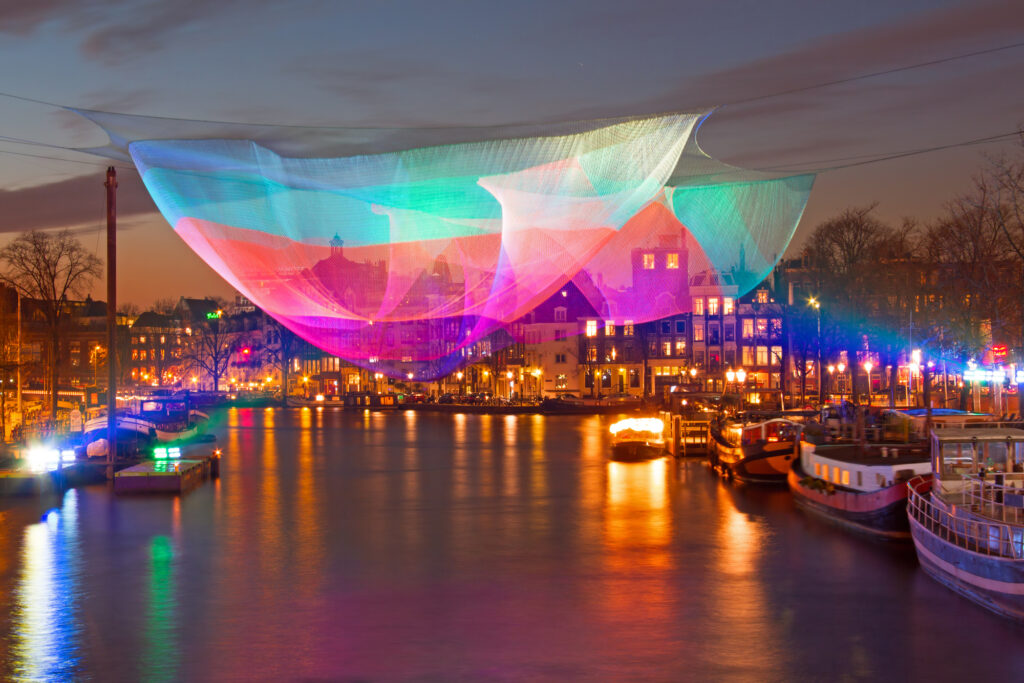 Amsterdam Light Festival is one of the coolest events to grace the city. Held between late November and mid-January each year for 53 days, the city illuminates with around twenty light installations.
The artworks are placed along the canals on a specific route and can be experienced on foot or by boat. The themes change every year ranging from people and sports to the use of technology and AI. It's a wonderful event to see if you're in the city during winter – tickets can be purchased from October.
---
Exploring Outside Amsterdam
Staying in the city for a little longer? Take a one day trip from Amsterdam to explore what lies outside the capital of The Netherlands.
See the Windmills of Zaanse Schans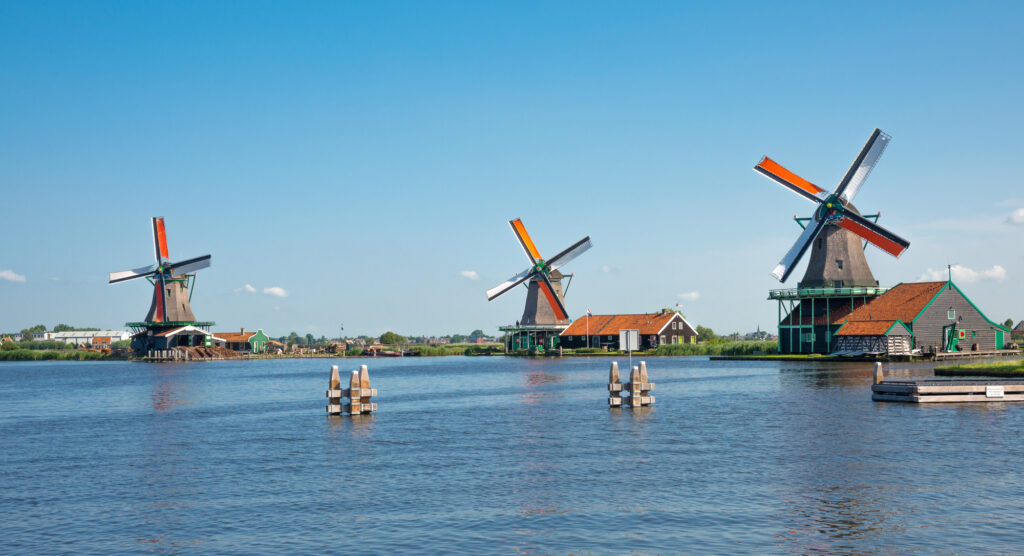 Amsterdam is the home of the windmill, gouda cheese, and wooden clogs; and you can see them all at Zaanse Schans! This small, well-preserved waterside town is akin to an open-air museum.
It's a haven for Dutch culture, traditions, food and handicrafts. Visit an operational windmill and gain a fascinating insight into all of the goods they produce, from barley to paper and tobacco. Only 13 of the thousand windmills that stood in the area remain including the last working dye mill in the world.
See a Dutch clog-making factory, and watch artisans as they craft the traditional shoes by hand. You may get to see some unusual versions too – rollerclogs anyone? Pop into a cheese factory for tastings or feast on huge Dutch pancakes, before shopping at a historic grocery store.
Tulips in Full Bloom at Keukenhof Gardens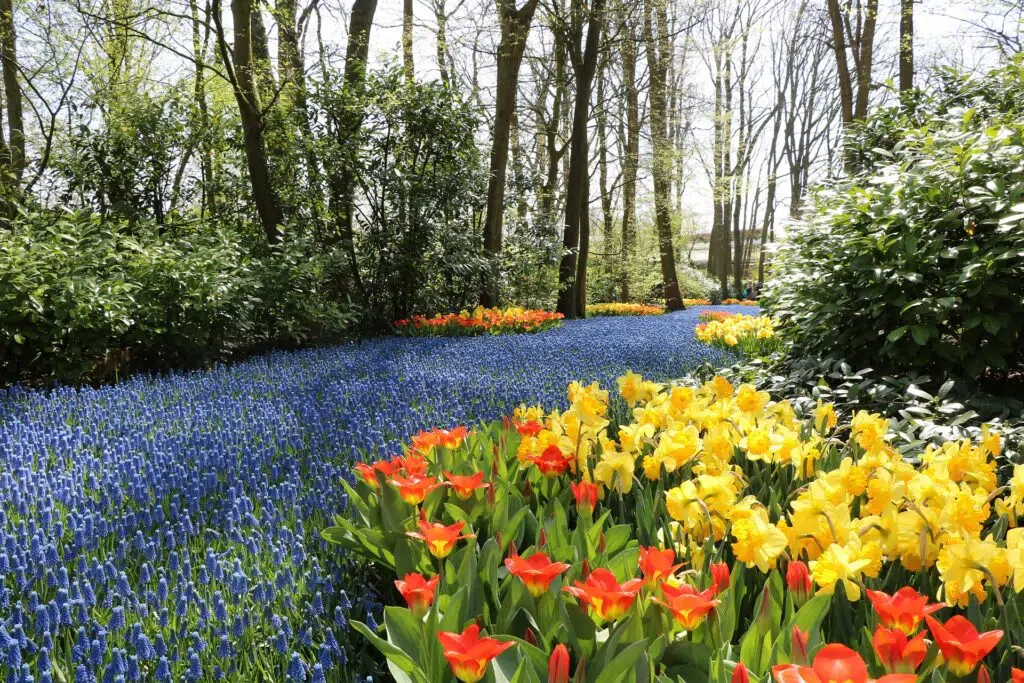 If you're planning a spring trip to The Netherlands, book your ticket to Keukenhof Gardens well in advance. The gardens are usually open from mid-March until mid-May each year and are easy to reach by train from Amsterdam Centraal in just over an hour or in 35 minutes by car.
Each year, over seven million bulbs are planted in autumn ready for the big spring reveal. See over 800 kinds of tulips in full bloom, in a park encompassing 32 hectares dotted with lakes, fountains and exhibitions. It's a fabulous day out and a hotspot for photographers so don't forget your camera!
Experience the Fairy Tale Town of Volendam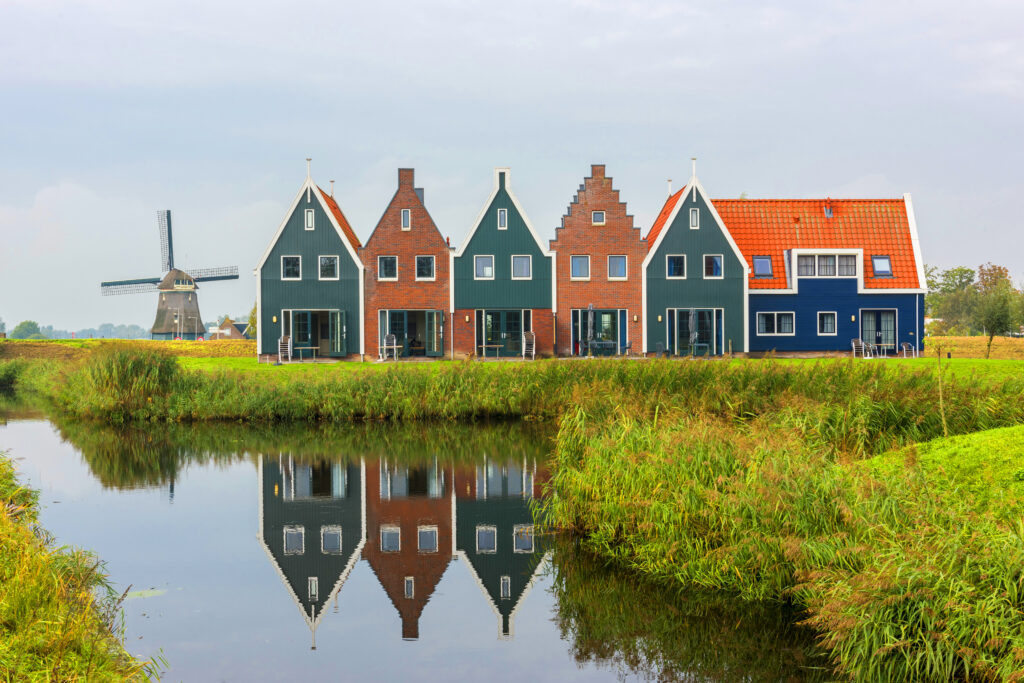 The small town of Volendam just 25 minutes by train from the city offers another traditional Dutch experience. Arrive early to this former fishing town to see the 'kwaks' – old boats that line the harbour -bobbing up and down in the gentle swell.
In the centre, in a beautiful area known as De Dijk, charming cafes, restaurants and speciality shops hide inside the fairy tale architecture. Sample yummy stroopwafels and slivers of gouda cheese while here, or have your photo taken in traditional Dutch clothing as a souvenir of your stay! If time permits, you can also take a boat trip to the nearby island of Marken.
---
If you plan to visit Amsterdam in one day, I hope this guide provides you with inspiration on what to see and where to visit during your stay. This city is unlike anywhere else in Europe – culturally diverse, laid back and tolerant, with world-class landmarks and tourist attractions. One visit is never enough!