Long-term or full-time travel doesn't have to mean scrimping and saving for years, or worse still, getting into debt! There are plenty of money-saving travel hacks out there to help you travel the world without breaking the bank. From finding free accommodation to staying connected while you travel, there are so many ways to cut down costs when travelling. You just have to know how!
As an expat, a frequent traveller, a freelancer who works on the road, and someone who has a home, pets, and a family that need to be taken into account when travelling, I've amassed a few tricks and tips over the years when it comes to getting more bang for my buck. And I'm ready to spill the beans.
So whether you dream of being a digital nomad, you're a serial expat, you're about to jet off for a family gap year, or maybe you're even just looking for ways to travel more for less, these travel hacks to save money travelling are for you!
---
10 Money-Saving Travel Tips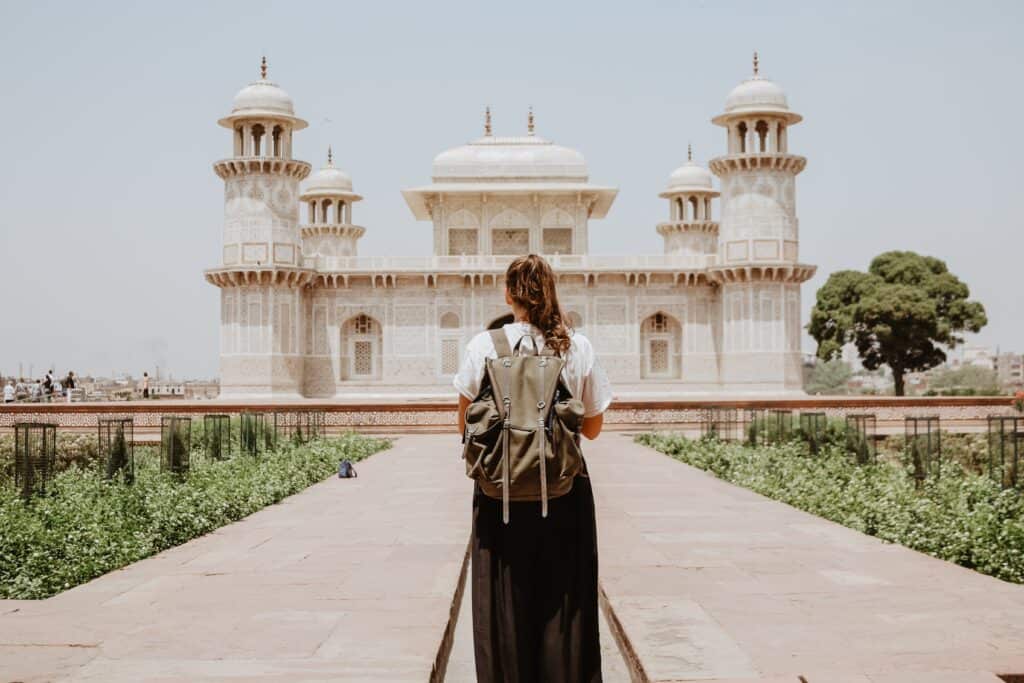 This article may contain compensated links. See our full disclosure here.
#1 Skip the Single Policies – Buy Long Term Insurance Instead
It can be oh-so-tempting to skimp on travel insurance when looking at ways to save money on long term travel. But this is one area where not spending some cash on a comprehensive policy can cost you a lot more than you'd ever save by skipping it.
On the other hand, buying single policies every time you travel can really add up. And they're not even easy to get if you're a long term traveller, nomad, or non-resident…
Normally, in order to obtain travel insurance you'd need to know your travel end-date, have a permanent place of residence, and know your exact travel plans in advance. Things that aren't always a given!
That's where SafetyWing Travel Medical Insurance comes in. SafetyWing is one of the most flexible providers for travel medical insurance and the best choice for nomads & long term travellers.
Why? Because you pay on a rolling month by month basis. No need to know how long you're travelling for & no cap on duration! And because you pay monthly, there's no large upfront cost to bear. SafetyWing Travel Medical Insurance is also the most affordable long-term provider I've come across – cheaper than my previous provider, World Nomads.
And if you're travelling with kids, you'll get one young child covered free of charge per insured adult. That's a big saving for a family of four!
Buy your SafetyWing Travel Medical Insurance Policy Here!
---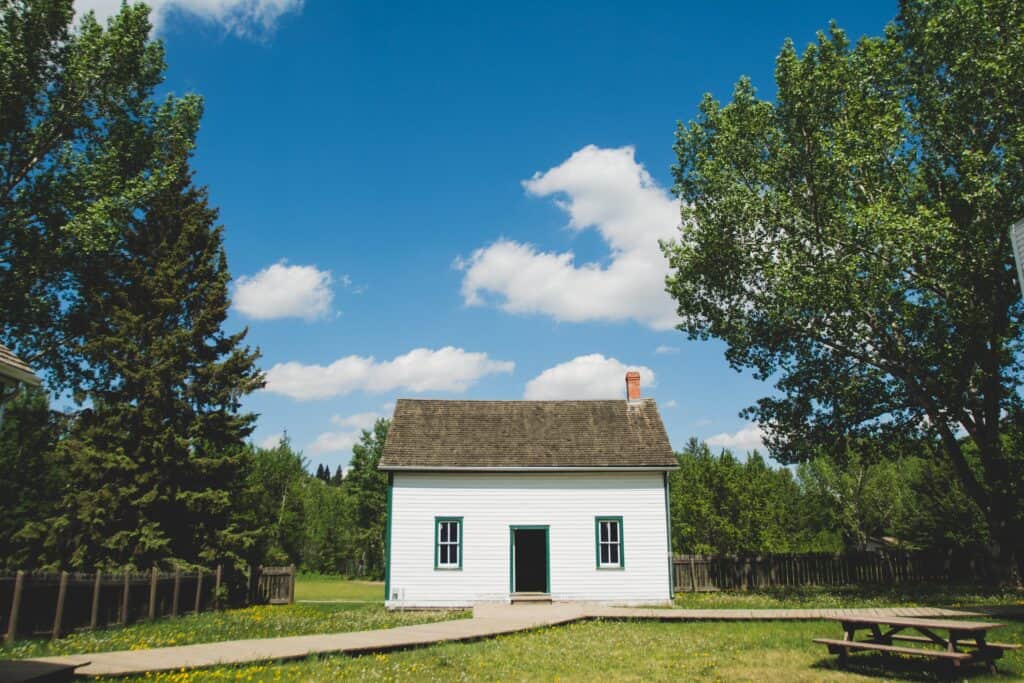 #2 Got a Home? Swap it on Home Exchange!
I've got trips to both Copenhagen and Vienna lined up in the next couple of months. Both are fairly expensive cities to visit – and in the Christmas season prices increase even further.
But thanks to Home Exchange I've been able to nab beautiful apartments in both cities with no money changing hands. Nine nights accommodation that would normally cost in excess of €1000 completely free, (bar the signup fee).
Earlier this year our family enjoyed a weeklong holiday in a luxury home in Sardinia with its own private beach. The kind of experience that would normally totally blow the budget (or if I'm completely honest, wouldn't fly in the first place) – for nothing except a good bottle of wine left in appreciation!
Granted, you do have to have a house in order to take advantage of this travel saving tip, but if you have a house, I'd highly recommend giving home-exchange a go.
Exchanges can take place simultaneously, be reciprocal, or non-reciprocal, so it's a totally flexible way of travelling and ensuring everyone is happy with their end of the bargain.
---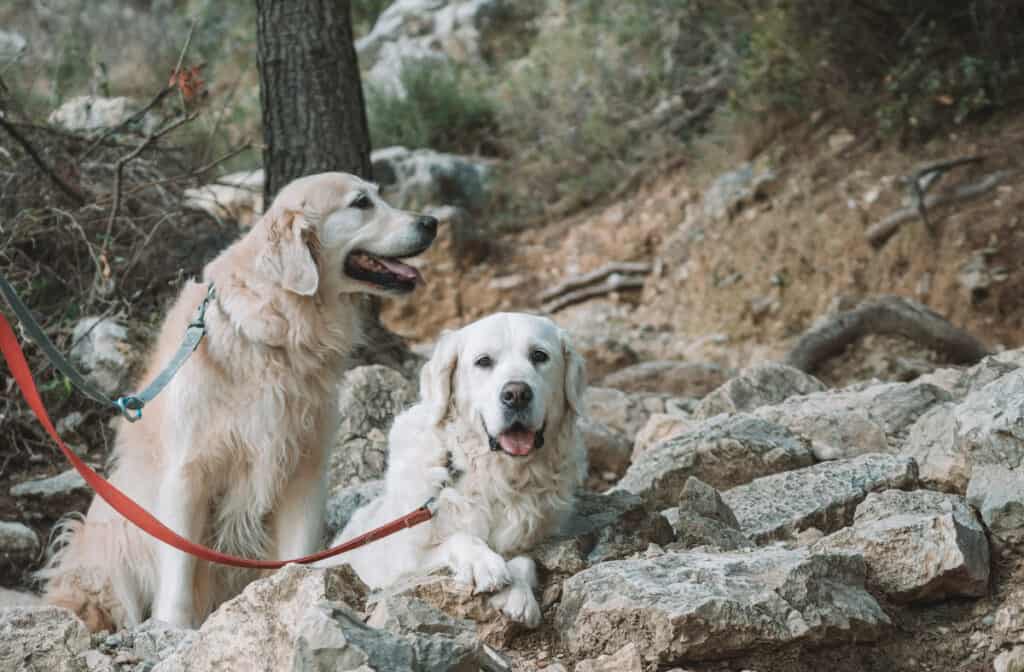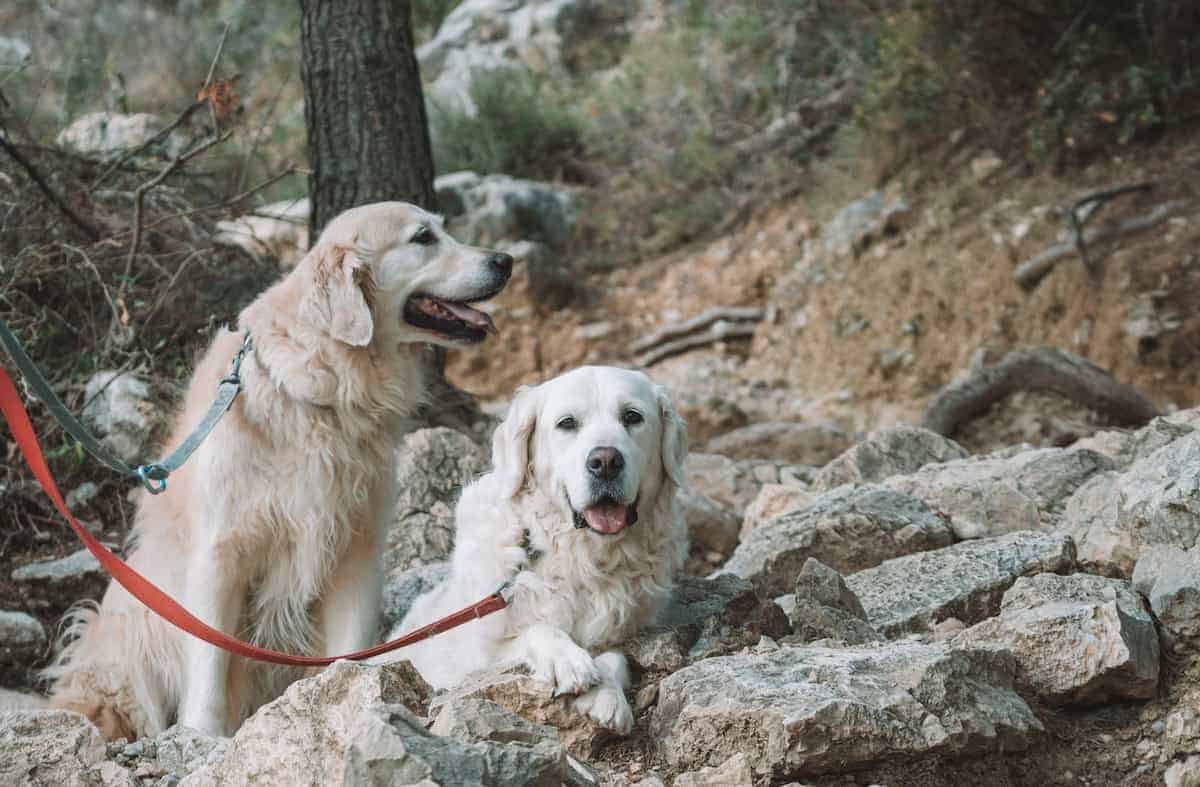 #3 Find Free Accommodation/Free Pet Care
Love pets? Whether you have your own, or you're happy to look after other people's furry friends while they're away, this tip is for you.
Pet care is a huge expense when planning travel, and one that can quickly add up to the hundreds or thousands if you're travelling for long periods of time.
We've got four pets under our roof (I'm beyond help!) so our yearly trip back to New Zealand would normally put us back over €500/w in pet care alone.. But that's where pet sitters come in.
Not only do they save you a bunch of money, but your pets will also be looked after in their own environment – a situation that's normally much less stressful for all involved. Just make sure you find the right pet sitter for the job!
But the money-saving benefits don't end there. If you're happy to look after other people's pets while you're travelling, sign up as a pet sitter instead/as well, and gain free accommodation in exchange for pats and pet care!
You can also save money on your Trusted Housesitters (my preferred place to find sitters) membership by signing up as a pet owner & sitter.
---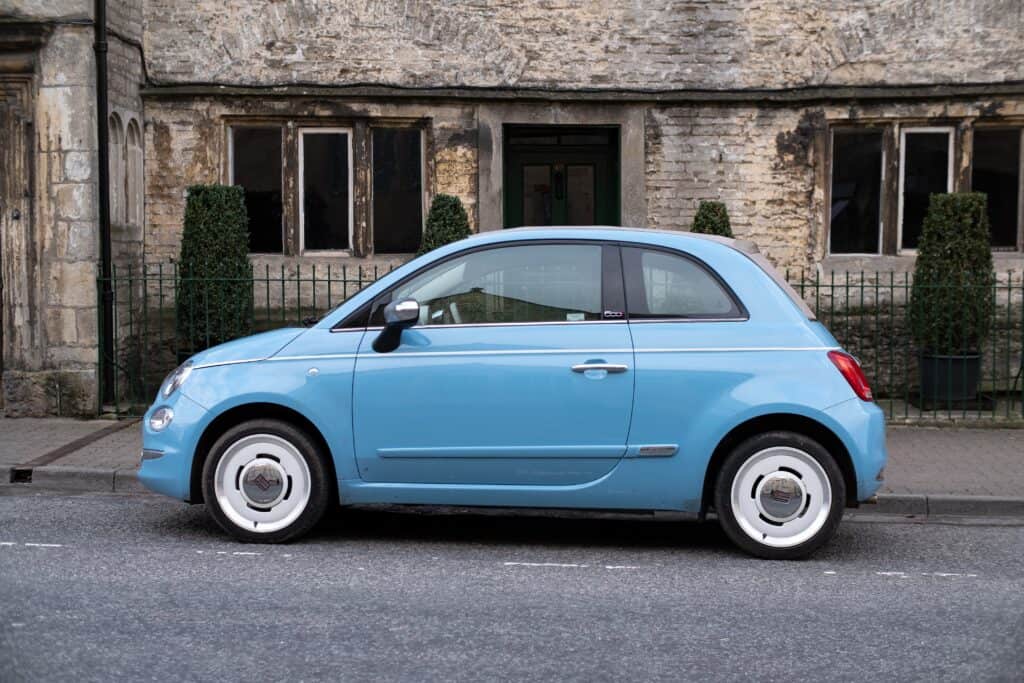 #4 Never Pay a Premium on Rental Car Excess Insurance Again
I'm sure you know that feeling well. You find an amazing car rental deal, go through the steps to secure it, and then realise the excess insurance adds another big whack of change on top. Often the insurance costs more than the car rental itself!
While most car rentals will come with a basic level of cover (often called Damage Cover or Collision Damage Waiver), you'll still be faced with an excess of around $2000 if the worst does happen.
Obviously this is a big burden to carry and rental car companies will try to take advantage of this by selling you excess insurance to cover any 'what-ifs'. But here's the kicker – it's totally overpriced and unnecessary!
Instead of paying for individual, overpriced excess insurance policies with every car you hire, check out a long term policy such as those available from iCarInsurance or WorldWide Insure. I've personally had policies with both of these companies, and while I haven't had to make a claim with WorldWide Insure yet, I had an incident with my rental car in Puglia and iCarInsurance paid up promptly.
---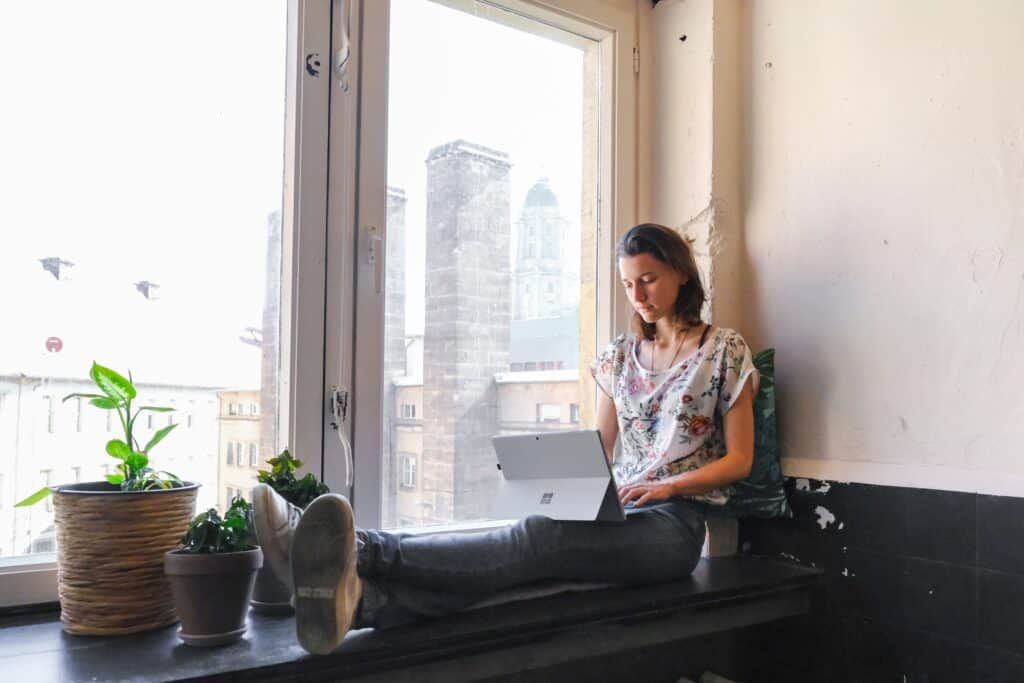 #5 Use Airbnb for Long Term Accommodation
Apart from quick weekend getaways or luxury stays (when I usually prefer to book a hotel on Booking.com), Airbnb is my go-to when travelling, especially for longer periods. Both the quantity and quality of accommodation options is hard to beat, and the prices are incomparable!
If you're able to travel off-season (when accommodation options across the board are cheaper) or last minute, you'll win even more when it comes to booking accommodation with Airbnb. Just keep in mind the local school holidays or public holidays when booking!
Airbnb hosts often offer radical discounts in order to fill up gaps in their calendars. So if you leave your travel planning to the last minute you can snap up deals too good to be true.
Another advantage of Airbnb is being able to contact hosts directly and perhaps work out a better deal for a long term stay. Airbnb already has an option hosts can choose to offer discounts on stays of 1 week, 1 month or more, but if you're looking at staying longer it can work out even better to contact them through the platform and work something out together. They then have the ability to offer you a one-time offer through the Airbnb booking system (to keep everything above board).
This can be especially handy if you're travelling long term to a country that's not normally flexible when it comes to short-term rental agreements.
Take our experience in France. It would have been nearly impossible to rent a house the traditional way as we didn't have the necessary paperwork (tax and income history in France). So we reached out to a host on Airbnb and managed to negotiate a 3-month rental in the low-season for a heavily reduced rate.
---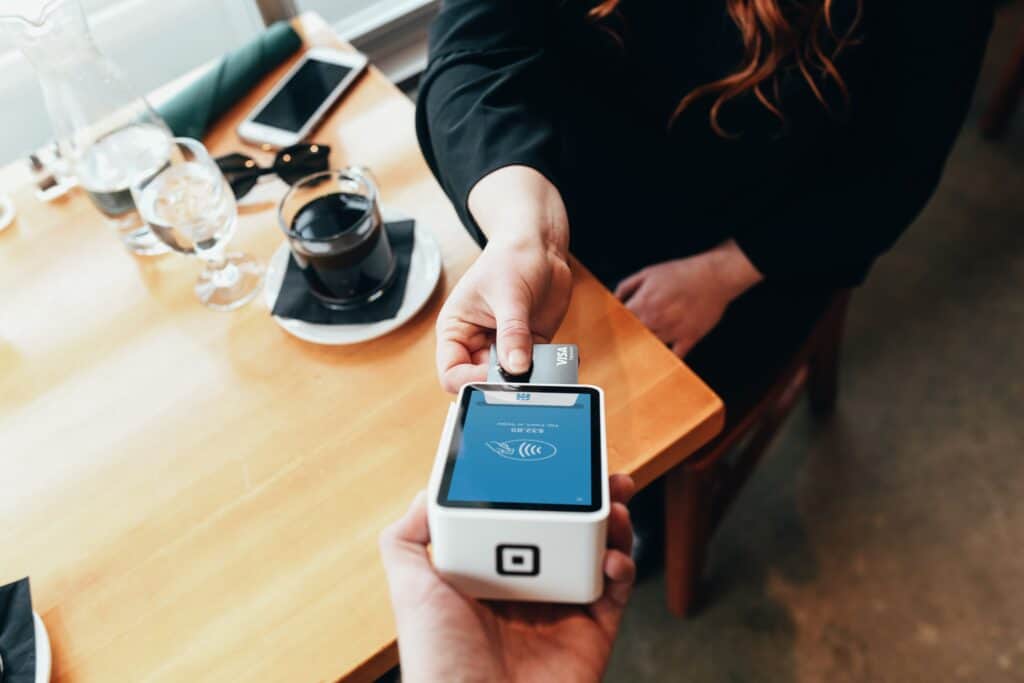 #6 Travel Borderless with TransferWise
Forget about expensive conversion rates or hideously overpriced bank fees. The TransferWise borderless account allows you to hold money in more than 40 currencies. And their debit Mastercard allows you to spend it with zero hassles!
Freelancers or digital nomads often get paid in several different currencies, and until now, losing money to PayPal fees or unfavourable bank exchange rates was just part of the job. But now you can invoice in almost any currency you like, exchange it when the rate is favourable, or simply keep it aside and spend it using the debit card when you travel!
TransferWise has been an absolute game-changer in how I run my business as an expat, and now with their multi-currency debit card, it has made travel so much easier too.
Grab the best travel money card and travel without having to worry about exchange rates and oversees bank fees.
---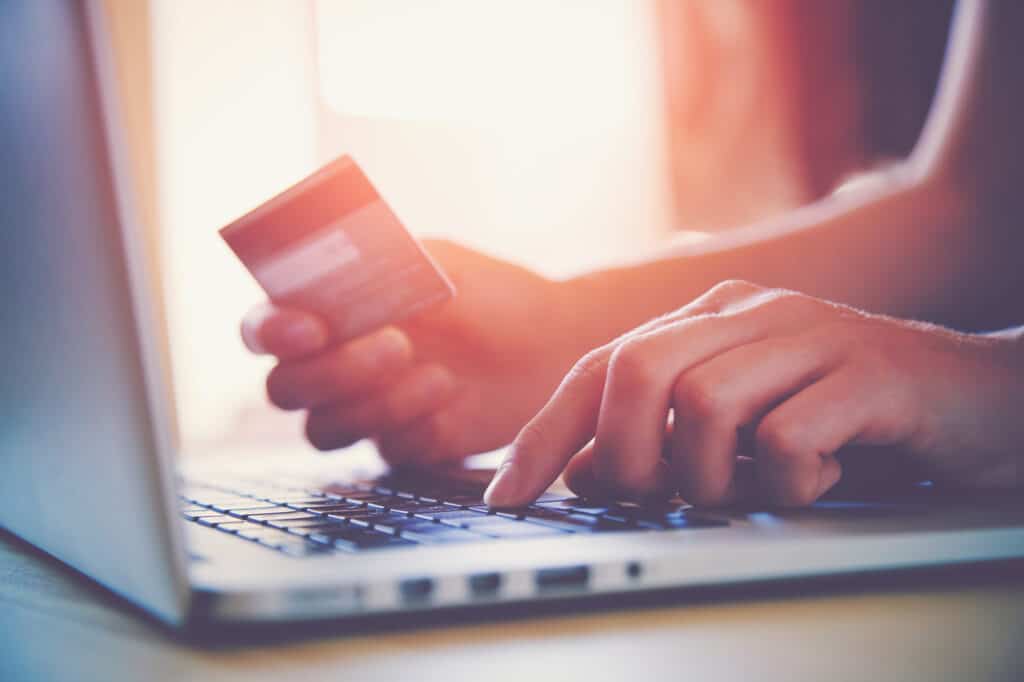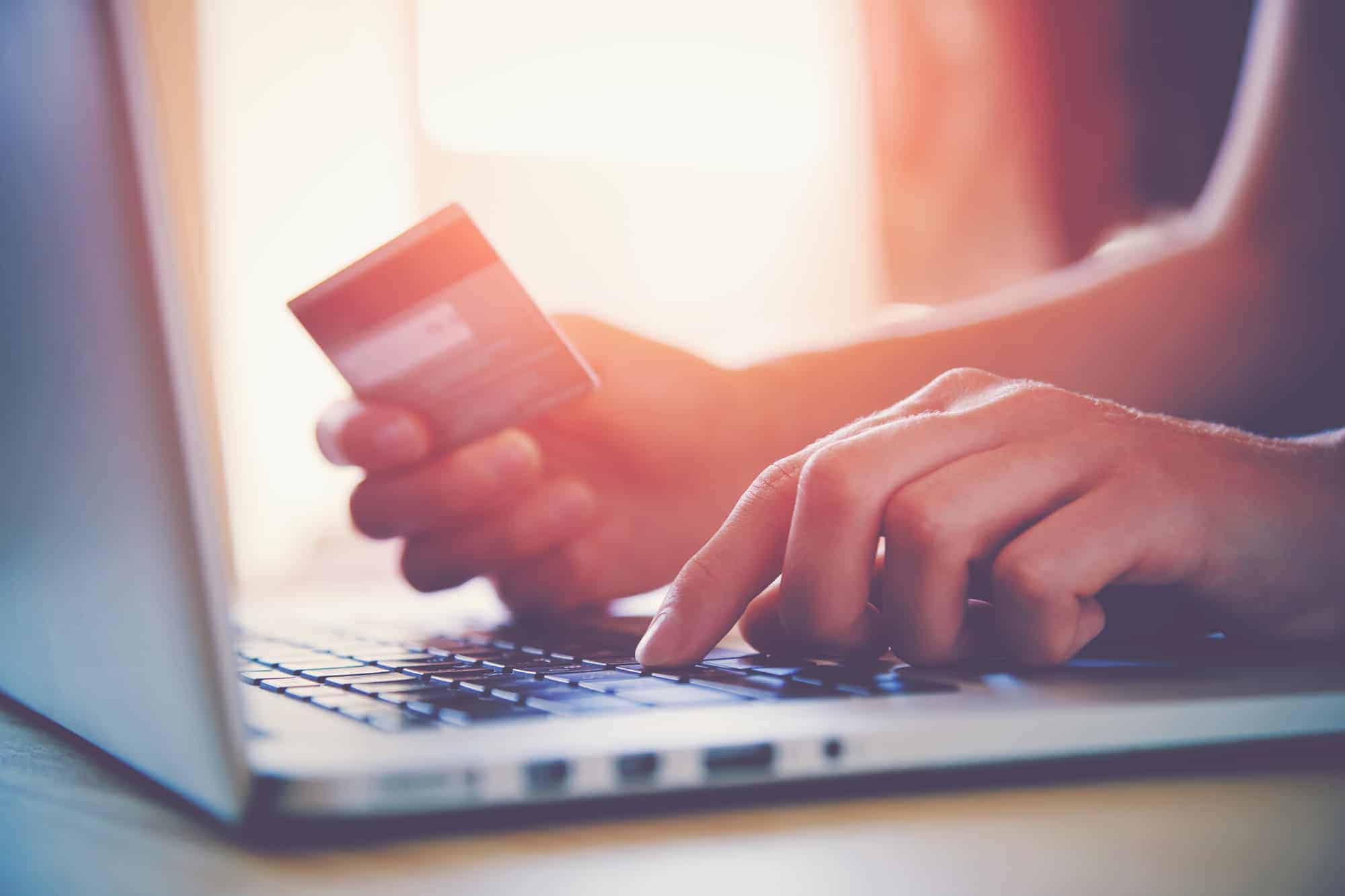 #7 Use Flight Booking Tools to Nab the Best Deals
These days there are loads of budget travel sites that will help you to get the best travel deals available. The trick is to know how to get the most out of them. Let's look at a few options…
SkyScanner is my favourite booking platform for flights because they make it so damn easy to find the best flight deals – even if you don't know where you're going yet!
If you want to have fun while saving on travel, head to SkyScanner and try the 'Everywhere' function. Simply type in your closest airport (and tick the 'Add nearby airports' option for even greater flexibility) and in the 'To' field, type 'Everywhere'. Then add in your month, or choose 'cheapest month' et voilà! SkyScanner will magically scan the internet for the cheapest flight deals and deliver them to you. Easy as pie.
If you do have a specific destination in mind, just follow the same process using that destination, then choose 'cheapest month' to find the best time to fly.
But be warned – it's a slightly addictive pastime!
Another tool that is super handy is Google Flights. I love using this if I have specific dates I need to travel (such as school holidays or long weekends for family trips). Simply pop in your preferred dates, or month of travel and watch as the map delivers bucket loads of flight deals and inspiration.
Other handy websites include Airfarewatchdog for tracking certain routes and Secretflying, which is especially great for nabbing error fares.
---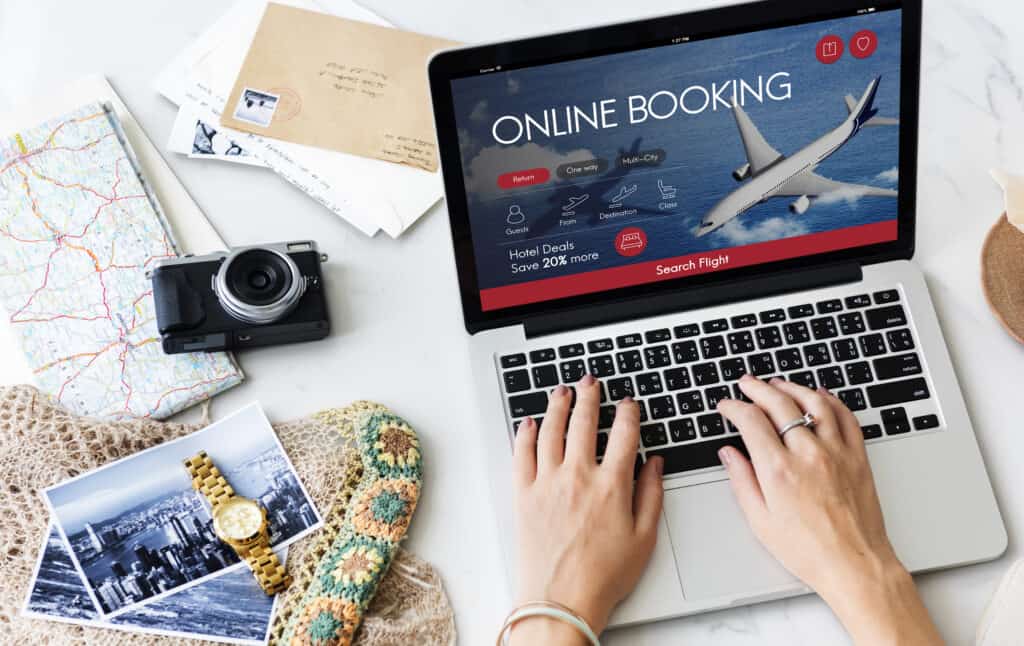 #8 Know how to Search Smartly
This travel hack goes hand in hand with the last one – searching for the best deals on flights.
Ever searched for a specific route, mulled it over for a while, checked a few more sites, and then went to book only to find the price had gone up on you? Yeah, me too. And it's frustrating as hell. But it doesn't happen by accident.
By now you're probably well aware of cookies and what they do. Well, flight aggregators and Airline websites aren't exempt from using them to track your browsing habits, and it may affect the price you end up paying.
But there's an easy way to get around this. Switch your browser over to private, or incognito mode and your browsing history gets a clean slate. Cookies will still be used though, so every time you search for flights, launch your private browser again.
There are various theories about how much impact this has on the end price you pay, but from personal experience, I've noticed big differences in price when searching in non-private vs incognito mode (and not just for flights!). So I'd recommend giving this one a go. Especially as it only takes seconds to implement…
---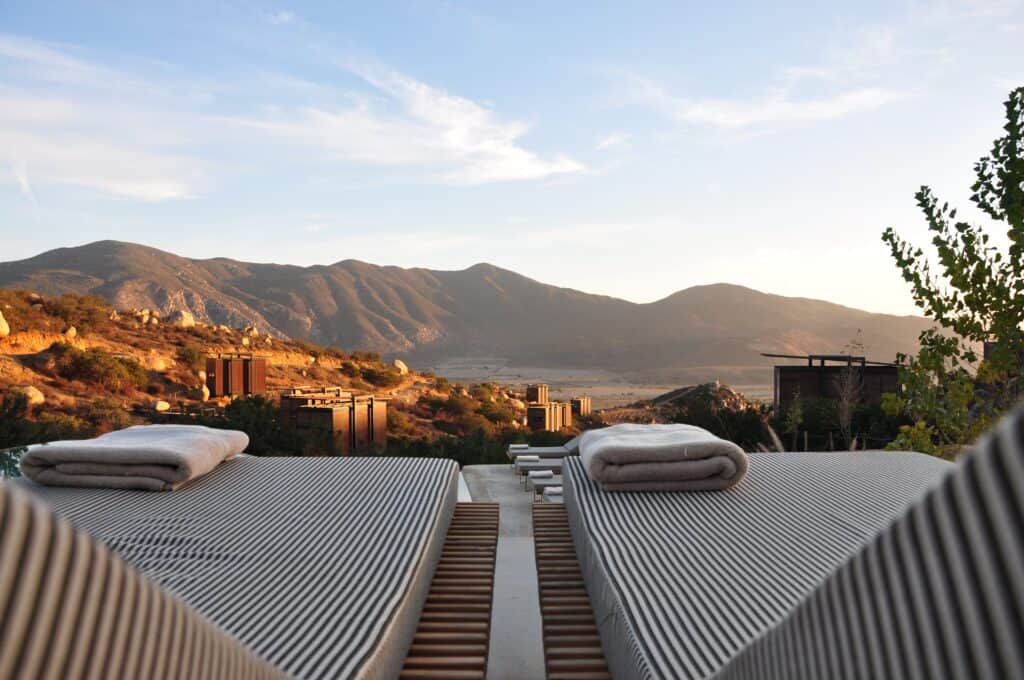 #9 Find Last-Minute Accommodation Deals
I mentioned above that Airbnb is my preferred booking platform for longer-term stays, and it's normally the cheapest option if you're happy to book a private room in someone's home. However, sometimes it's just more convenient (or enjoyable) to book a hotel room.
In this case, Booking.com is my go-to booking platform as I find their prices are normally the cheapest, the range is the best, and the options (breakfast, room sizes etc) are clearly laid out. They also have flexible cancellation options if your plans should change.
And the best bit… If you can wait until the last minute to book, you'll often see prices drop drastically in the days leading up to your travel date. A discounted room is better than an empty room as far as hotels are concerned, so take advantage of this attitude to find a fabulous room at a rock bottom price.
I used this travel hack recently on a trip to Paris. The room we ended up in would have cost 40% more if I had booked it just two days earlier!
A little disclaimer: This only works if there's an excess of supply. So think big cities rather than small towns, and not when major events are on.
---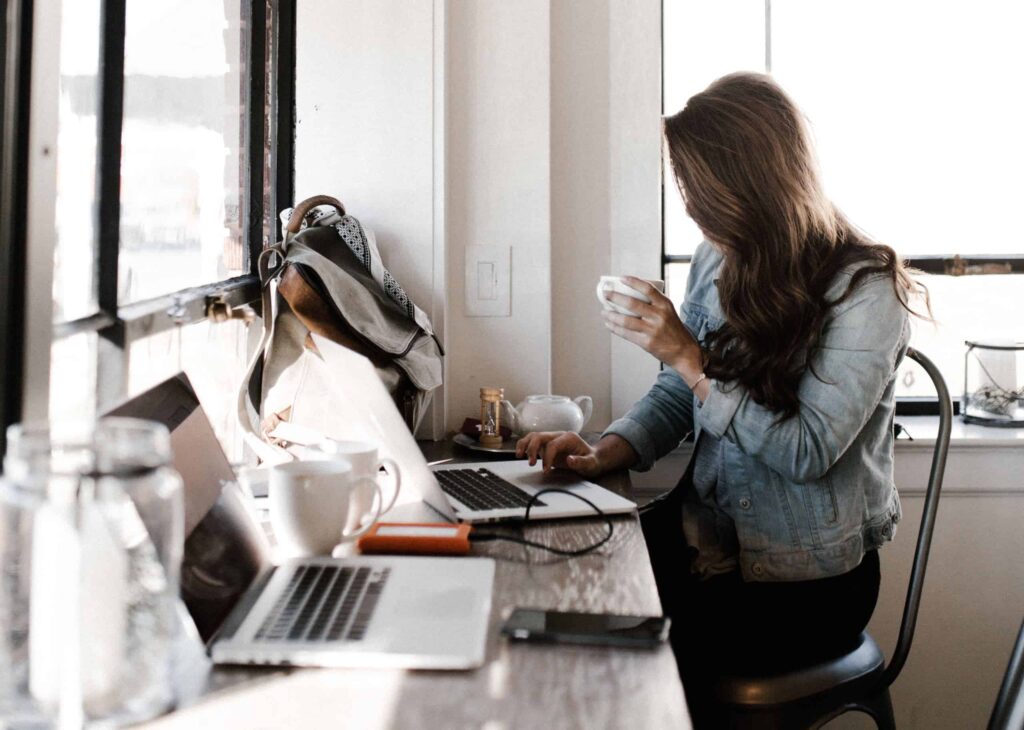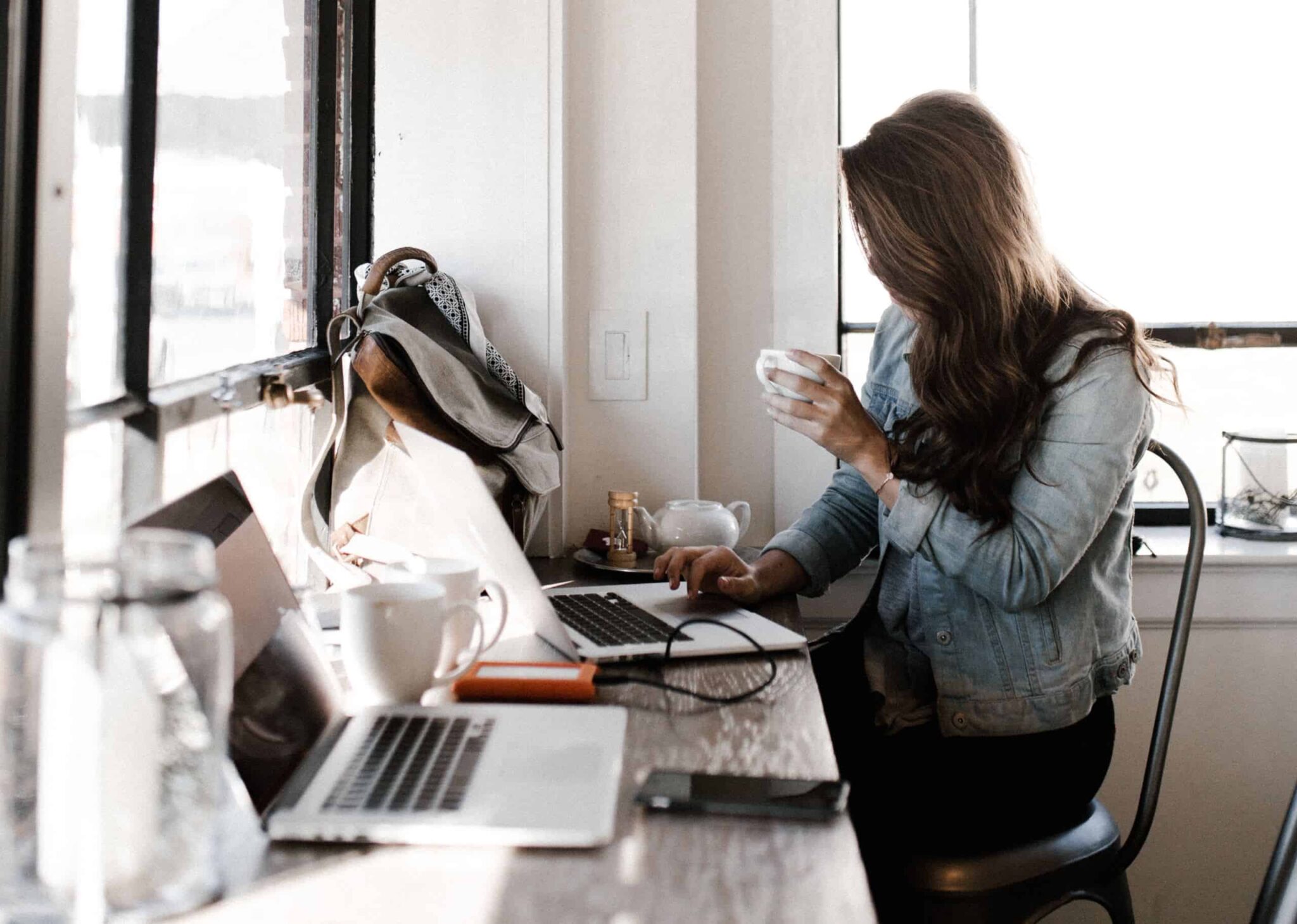 #10 Stay Connected Smartly
Staying connected is normally an essential for roaming digital nomads and long term travellers, but doing so isn't always easy – or affordable. There are several options to look at depending on how often you travel, where you're going, and how much data you'll need.
The most common way to stay connected is through using your mobile plan's data. But this is often the most expensive option! When shopping for a provider, be sure to check out their roaming deals. Some will offer free roaming in certain countries, and if you live in Europe, roaming is free within the EU.
A more common option is to buy a local sim card for your trip. This will allow you to tap into the local network and benefit from local prices. Great if you're travelling somewhere where mobile data is affordable. Not so great if it's not. On my most recent trip to New Zealand, I had to shell out $40 for a plan with 2GB of data. That's not a lot of bang for your buck! Buying a local sim also isn't practical if you're moving around a lot, and in some countries, it's hard to do without being a resident of that country.
This is where mobile hotspots can save the day. These nifty little devices allow you to stay connected around the world, and you won't be faced with any nasty surprises when you return home. Simply load them up with data (or pay as you go) and connect all your devices to the one hotspot. Don't want to splash out on buying a hotspot? You can also rent them for one-off trips.
---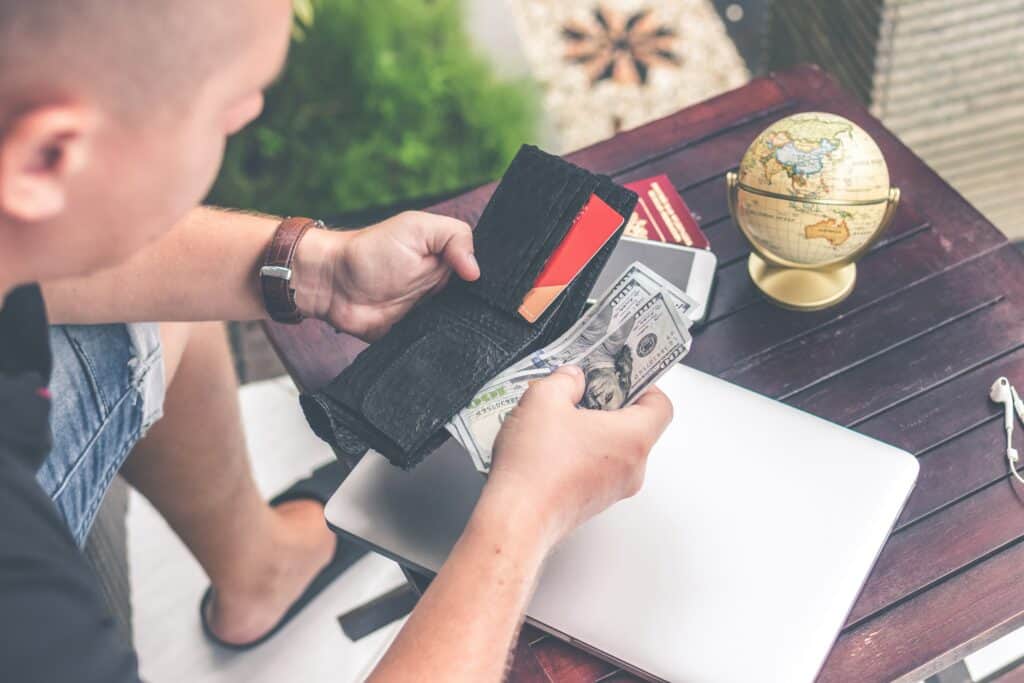 Saving money on travel is now easier than ever. With these money-saving travel hacks, you'll be able to achieve long term international travel on a budget – and maybe even save money while travelling too!
Just one last word of advice – don't forget to purchase travel medical insurance when travelling abroad or your travels dreams could be cut short!
Pin this for later!