Sunshine hours are on the rise and festival season is in full swing across Europe during this exciting month. Deciding where to go in Europe in February is half the fun, with world-famous carnivals, exhilarating ski slopes and winter wonderland scenes still decorating enchanting cities. In terms of cheap February vacations, this can also be one of the most budget-friendly times to visit the continent.
Everything from flight fares to hotel prices and admission fees attract discounts to coincide with the quiet time after the busy holiday season, in many of the biggest cities. While this is great news for your wallet, it also means crowd-free moments to yourself with some of the world's most incredible sights. Best of all, you may have the opportunity to get more than just a glimpse at local life beyond the tourist facade.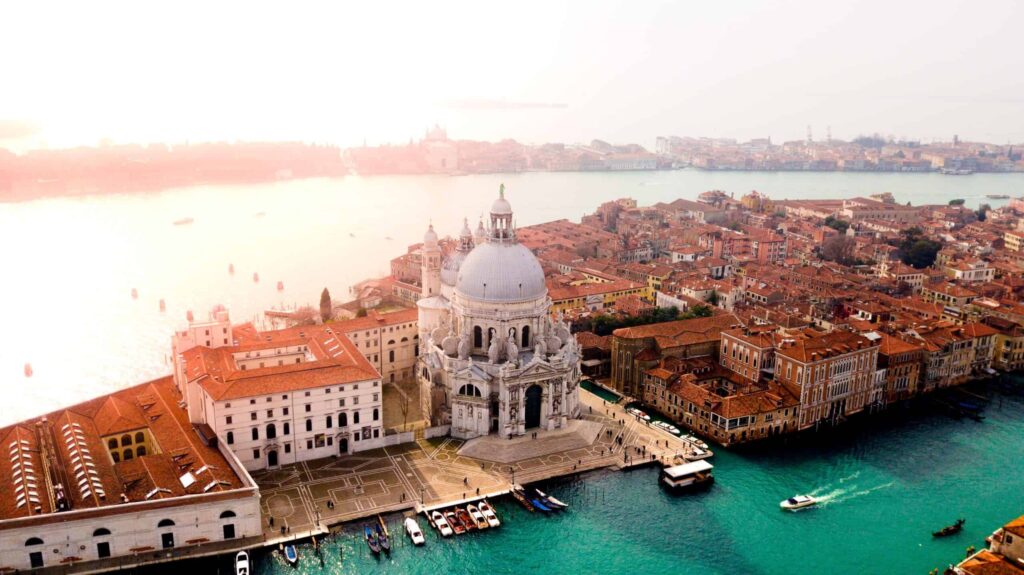 ---
Best European Cities to Visit in February
Carnival fever begins to sweep through some of the best places to visit in Europe in February, taking place every year before the season of Lent. Each celebration is imbued with local flavour depending on where you are, with colourful public parades and riotous parties spilling into the streets. Ski resorts are often at their snowy best during the month and you certainly won't miss out on magical streetscapes wrapped in white.
ZERMATT, SWITZERLAND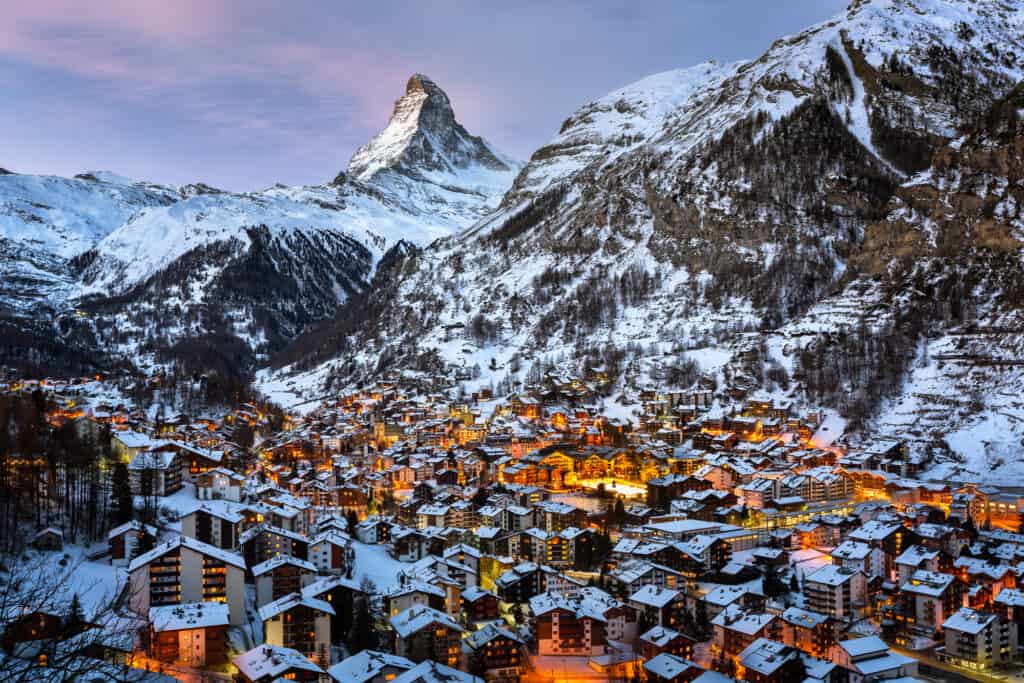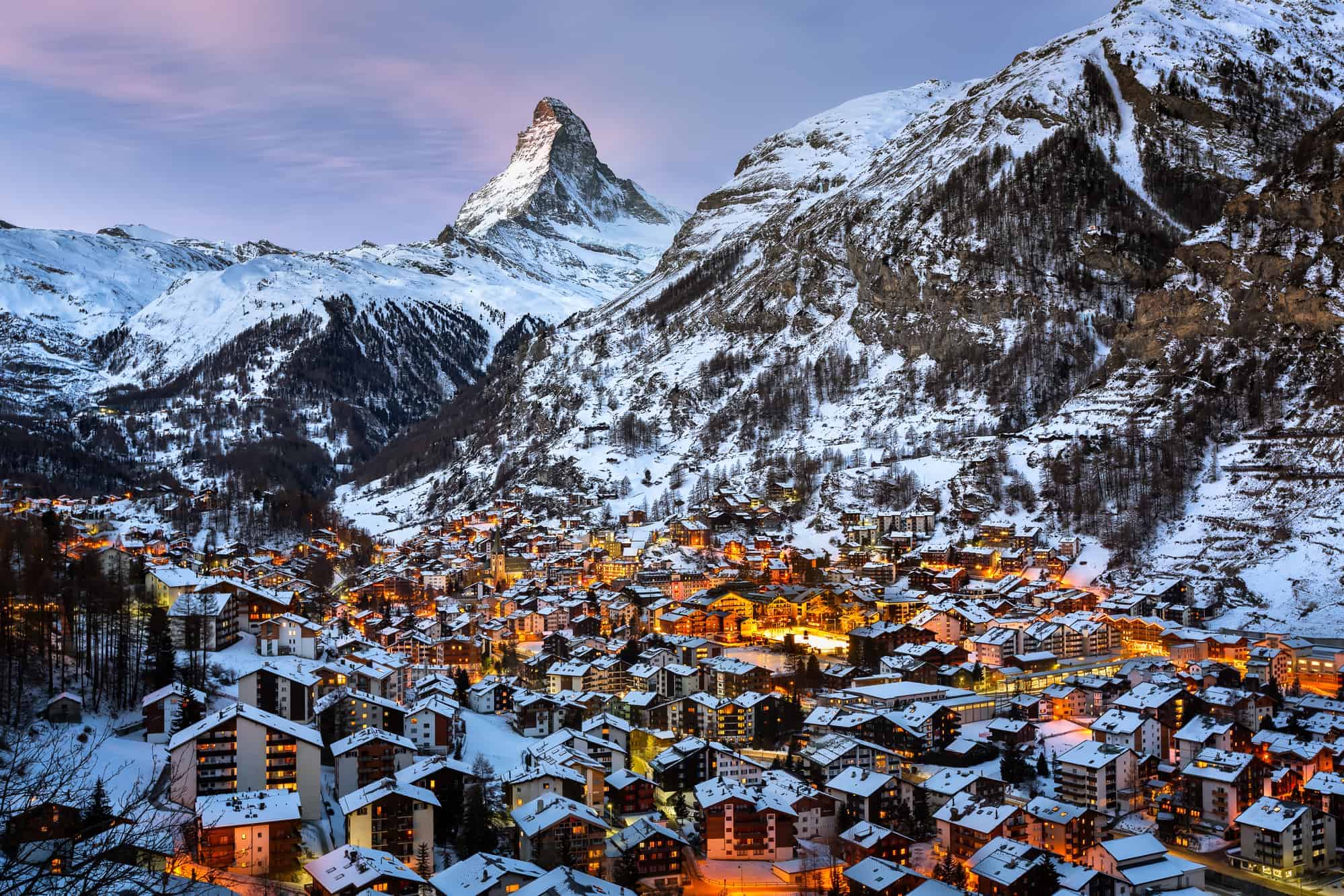 For many ski fans across the globe, a Europe trip in February simply translates to Zermatt. With the sun higher in the sky, the best of two worlds collide via exceptional snow coverage and the ability to sit outdoors on charming terraces after a day of action. Resting on the backdrop of the mighty Matterhorn and literally surrounded by summits, the car-free town is a Swiss chocolate box dream of church bells ringing in the air and narrow streets decorated by quaint chalets.
There are 360 kilometres of runs to discover, along with a lift that'll take you to ski in Cervinia, Italy. At an altitude of approximately 3883 metres, it's also home to the highest ski area in Switzerland, the Matterhorn ski paradise.
Small children don't miss out on the fun with the mascot, Wolli the little Blacknose sheep, popping up in town and on the slopes just for them. When hunger strikes, get set for decision paralysis with everything from traditional mountain restaurants to Michelin gourmet restaurants vying for attention.
VENICE, ITALY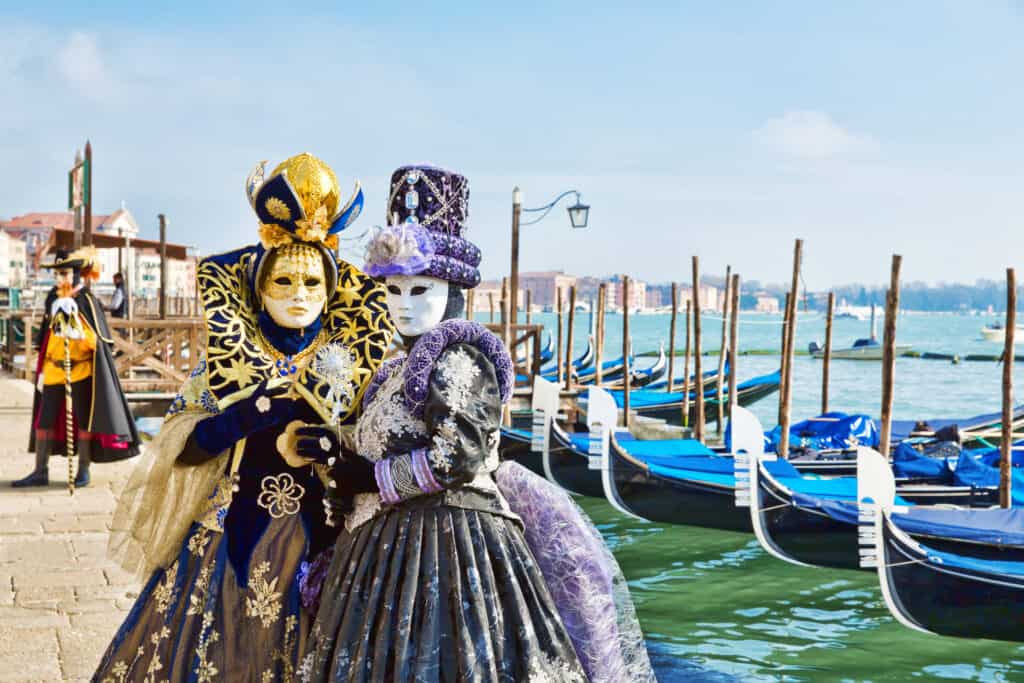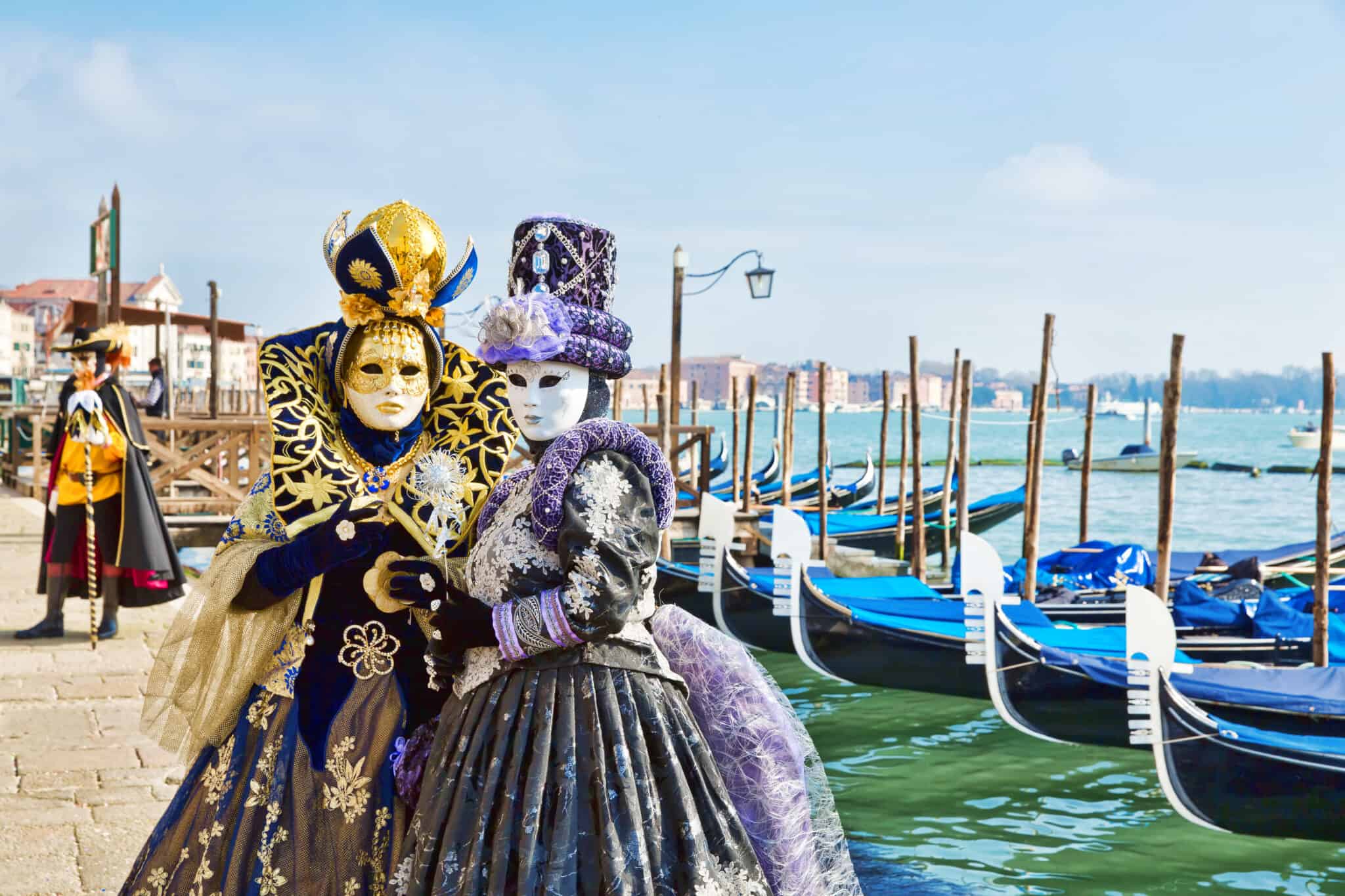 The Carnival of Venice is perhaps the most famous of them all in Europe, with the flamboyant masquerade masks available in stores year-round as a symbol of the floating city. It's a bucket list event for people across the globe, so this isn't among the cheap holiday destinations in February, but it is one of the most exciting! With masquerade balls, candle-lit canals, food fairs and an endless parade of elaborately costumed people, there's really nothing quite like it.
For romantic winter getaways in Europe on Valentine's Day, it's also pretty hard to beat gondola rides along the Grand Canal, strolling through a maze of mysterious laneways and sipping prosecco in Saint Mark's Square. But those visiting Venice with kids will find plenty to amuse little ones too.
There's no doubt that it's chilly at this time of year, but there's a dazzling world of art and culture indoors to explore too, including the Gallerie dell'Accademia and the opera season at La Fenice.
HALLSTATT, AUSTRIA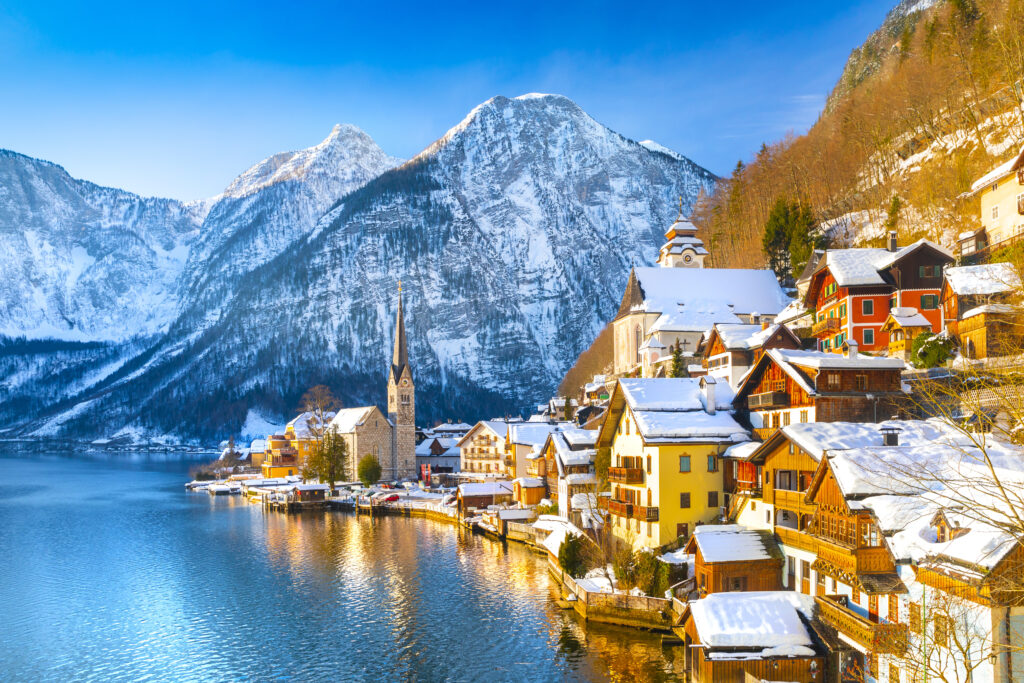 Tucked away in the Austrian Alps and dressed in winter white, Hallstatt is one of the most beautiful places to visit in Europe. Pastel-coloured, wooden houses, shimmering icicles and a glassy lake rest against a mountainous landscape, creating a surreal fairytale picture. Really, it's enough to settle in at a variety of cosy cafes, cradle steaming cups of speciality coffee and stare in awe at fantasy scenes right outside the window.
If you do feel the need to move, do so to stand on the 360 metre-high Skywalk and capture those views from up high. Then, sink into a sauna or hot tub, both of which are likely found in your hotel or at wellness spas.
Visit the world's oldest salt mine, Altaussee, and slip inside the World Heritage Museum for an interactive tour through time. Of course, if you want to ski, snowboard or toboggan, winter sports are on the doorstep.
Read More: Hallstatt in Winter
MADRID, SPAIN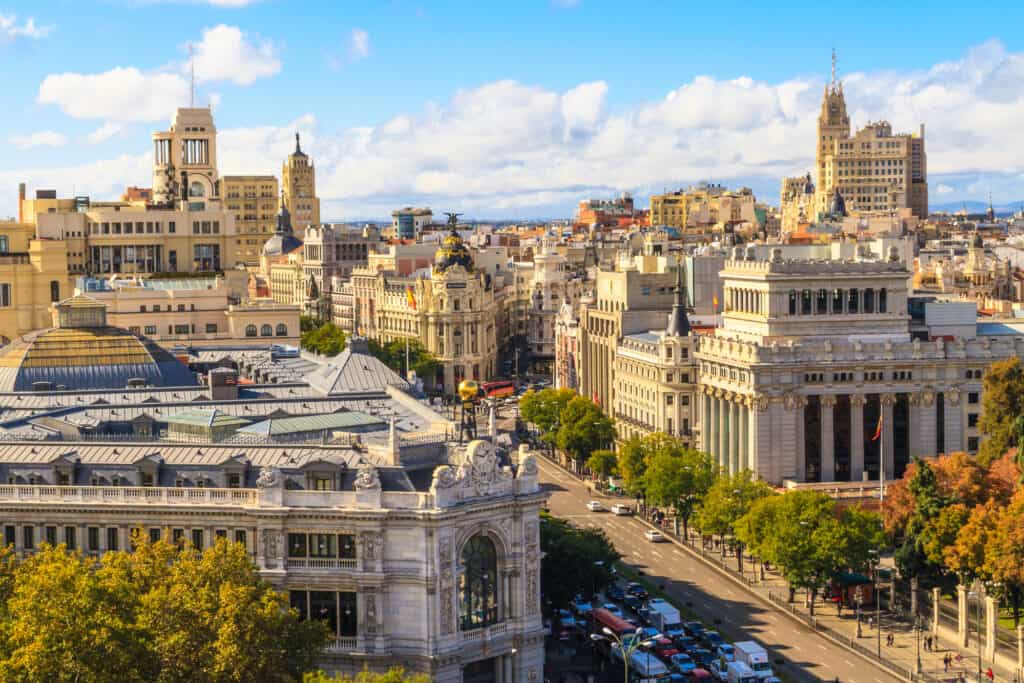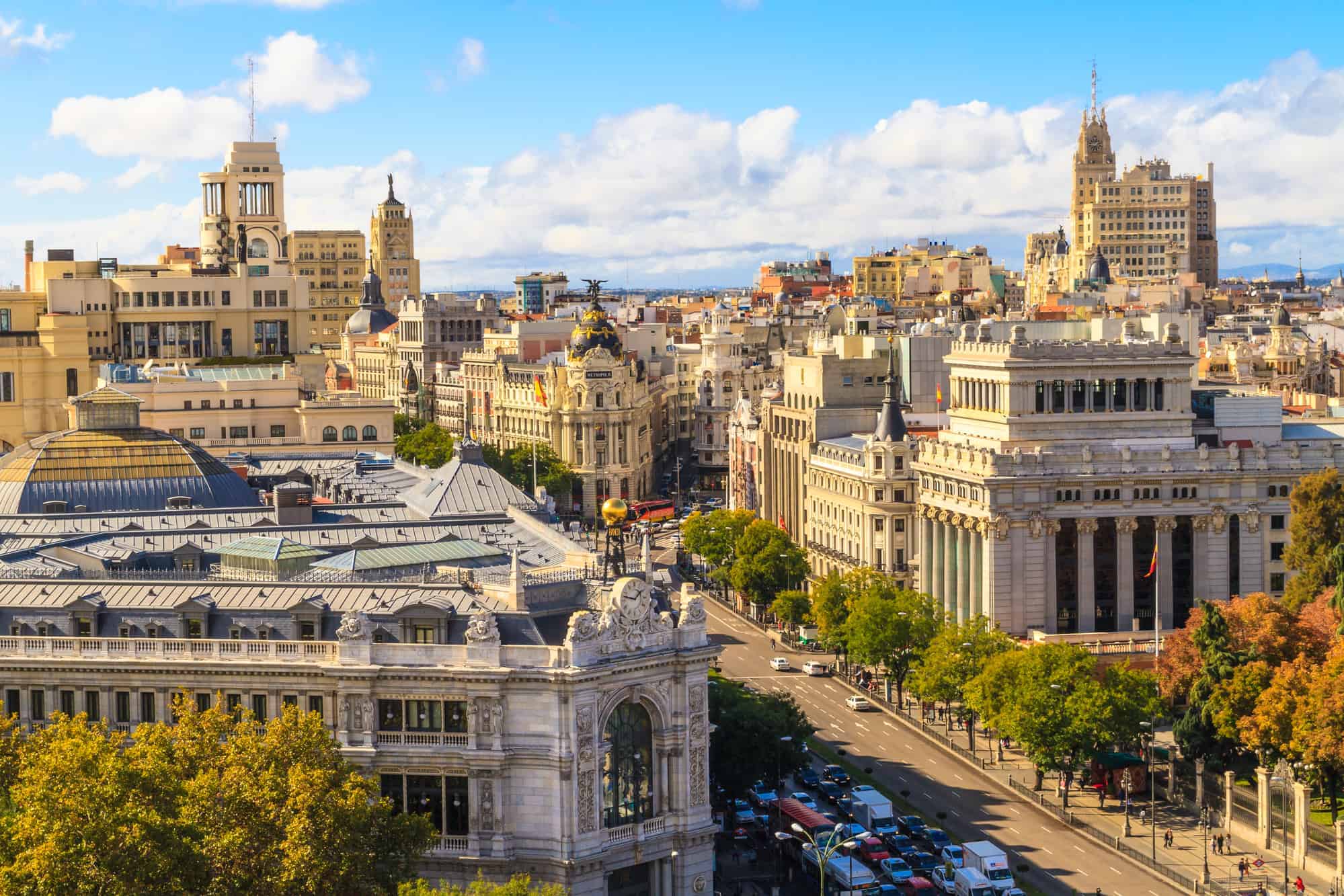 Madrid is among the best places to go in Europe in February for shopping, visiting iconic attractions, and museum-hopping in the low season. That's not to say there's no fun to be had though, in this city that never sleeps.
Carnival sets the scene for five days of the month, with theatre troupes in Plaza de la Villa, masked balls and the symbolic Burial of the Sardine to mark the end of the party. This tradition is also responsible for chocolate sardines that serve as the main Carnival treat for the taste buds.
If you love pounding the pavements, daytime average highs of about 12°C keep you refreshed for shopping on the famous Gran Vía and getting lost down intriguing cobbled streets.
Pop in and out of world-class museums unheeded by crowds, including Museo Del Prado, which is Spain's most prestigious. When the temperature drops at night, it's the perfect time to snuggle in with tapas along Calle Cava Baja or follow your nose to piping-hot churros.
NICE, FRANCE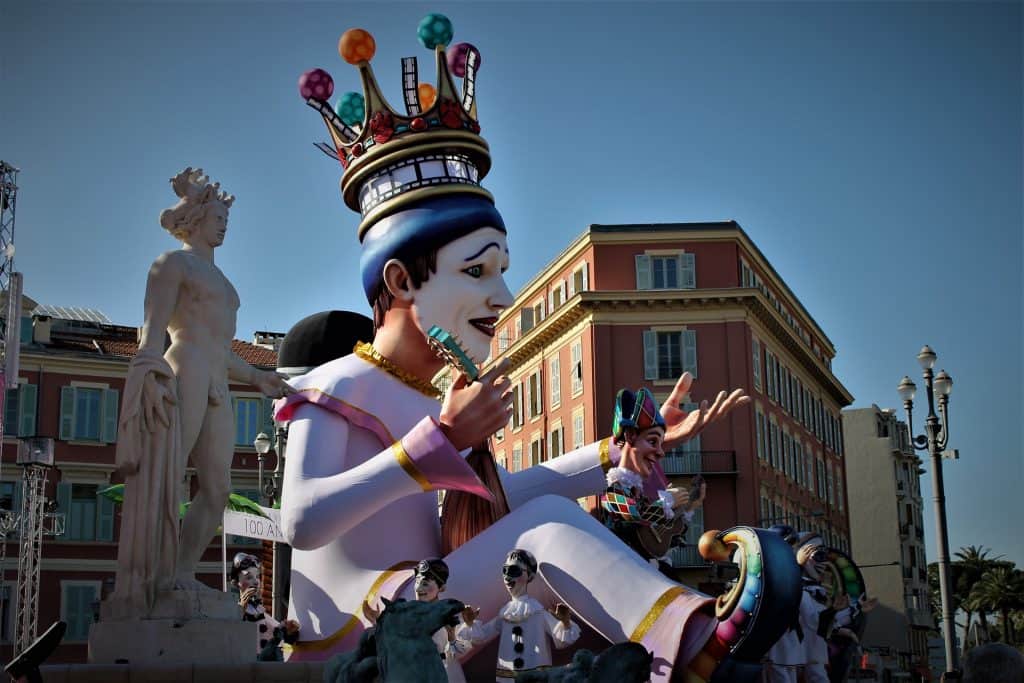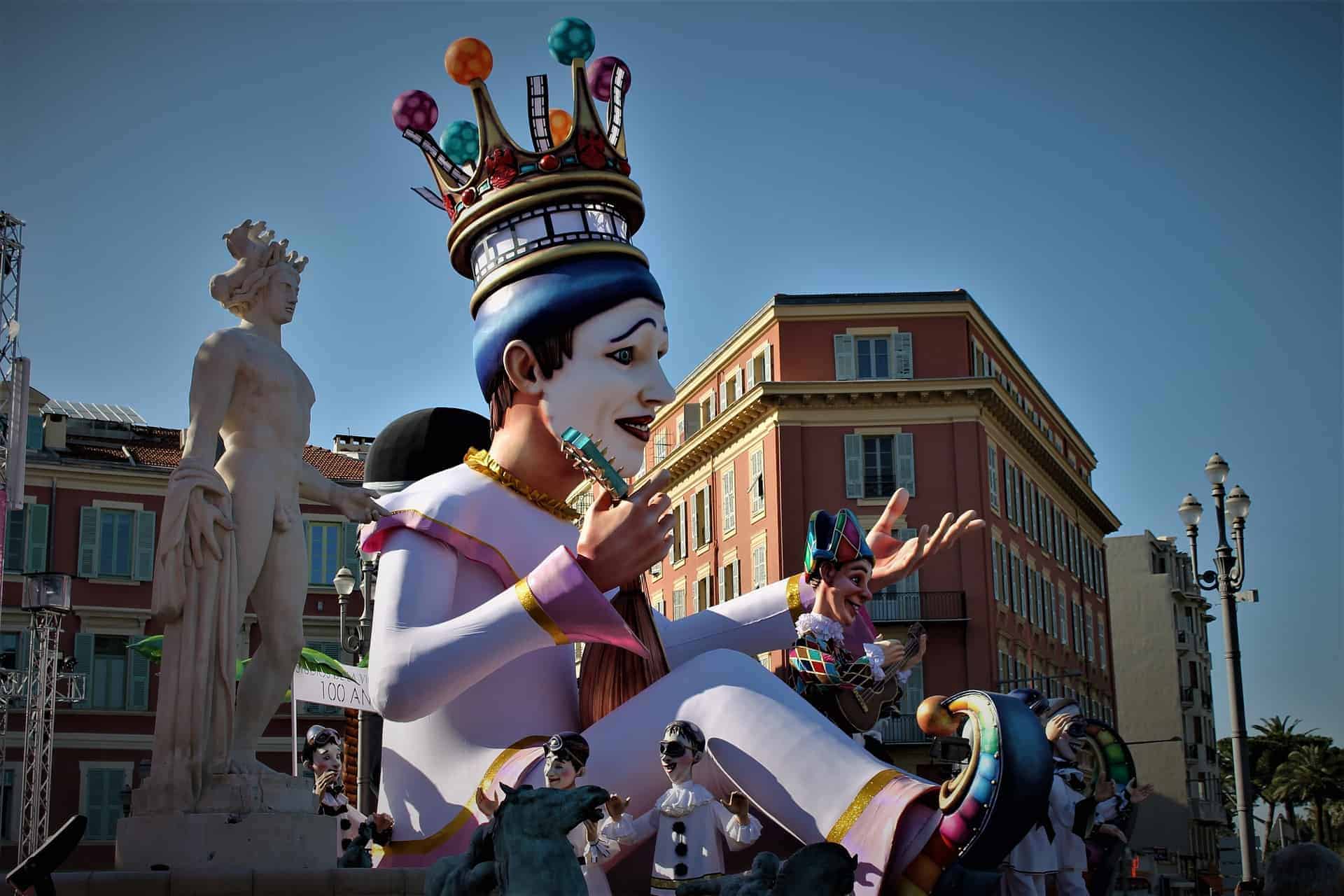 Papier-mache figures, flower-filled floats and Mardi Gras highlight Carnival in Nice, one of the oldest festivals in the world. The 13th century saw the first pagan celebration, which now announces the coming of spring and makes the city one of the best places to go on holiday in February.
The Battle of Flowers is arguably the highlight, where thousands of freshly-cut blooms are thrown from floats to rain down on the enchanted crowd. The last night sees the Carnival King puppet go up in flames, along with spectacular fireworks over the Baie des Anges.
While it's a little too cold to take a dip, it's generally sunny with mild temperatures for walking around the warren of streets in the Old Town. Visit Castle Hill for panoramic views, the Baroque cathedral of Saint Reparata, and the Museum of Modern and Contemporary Art for works by Andy Warhol and Yves Klein.
The cooler weather is a great time to hike along the Riviera, with coastline pathways winding towards medieval towns and seafront restaurants.
Read More: Best Things to do in Nice
ST. MORITZ, SWITZERLAND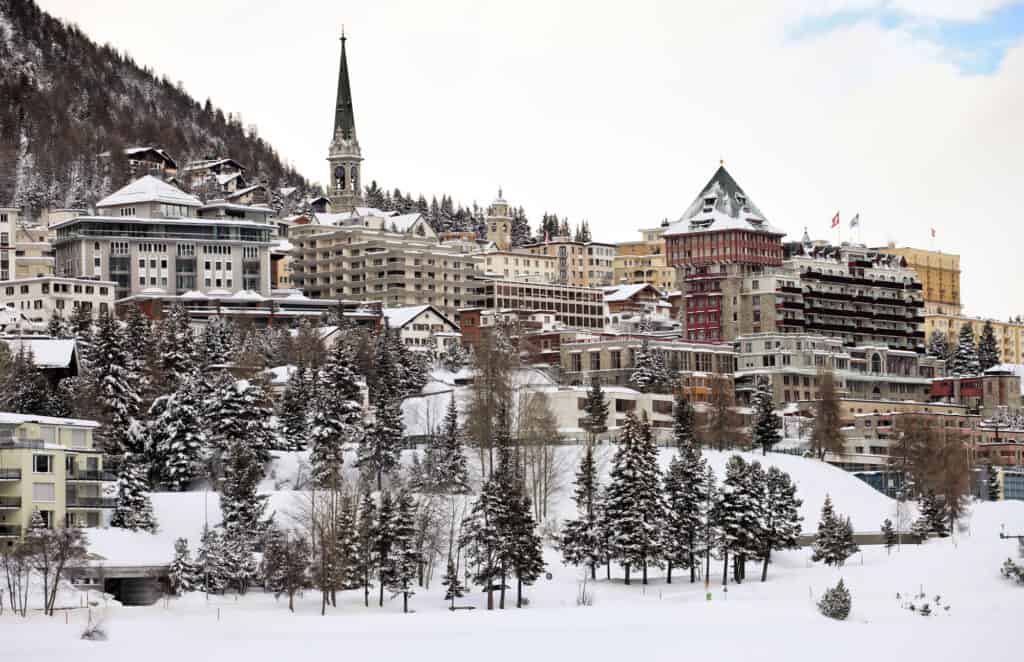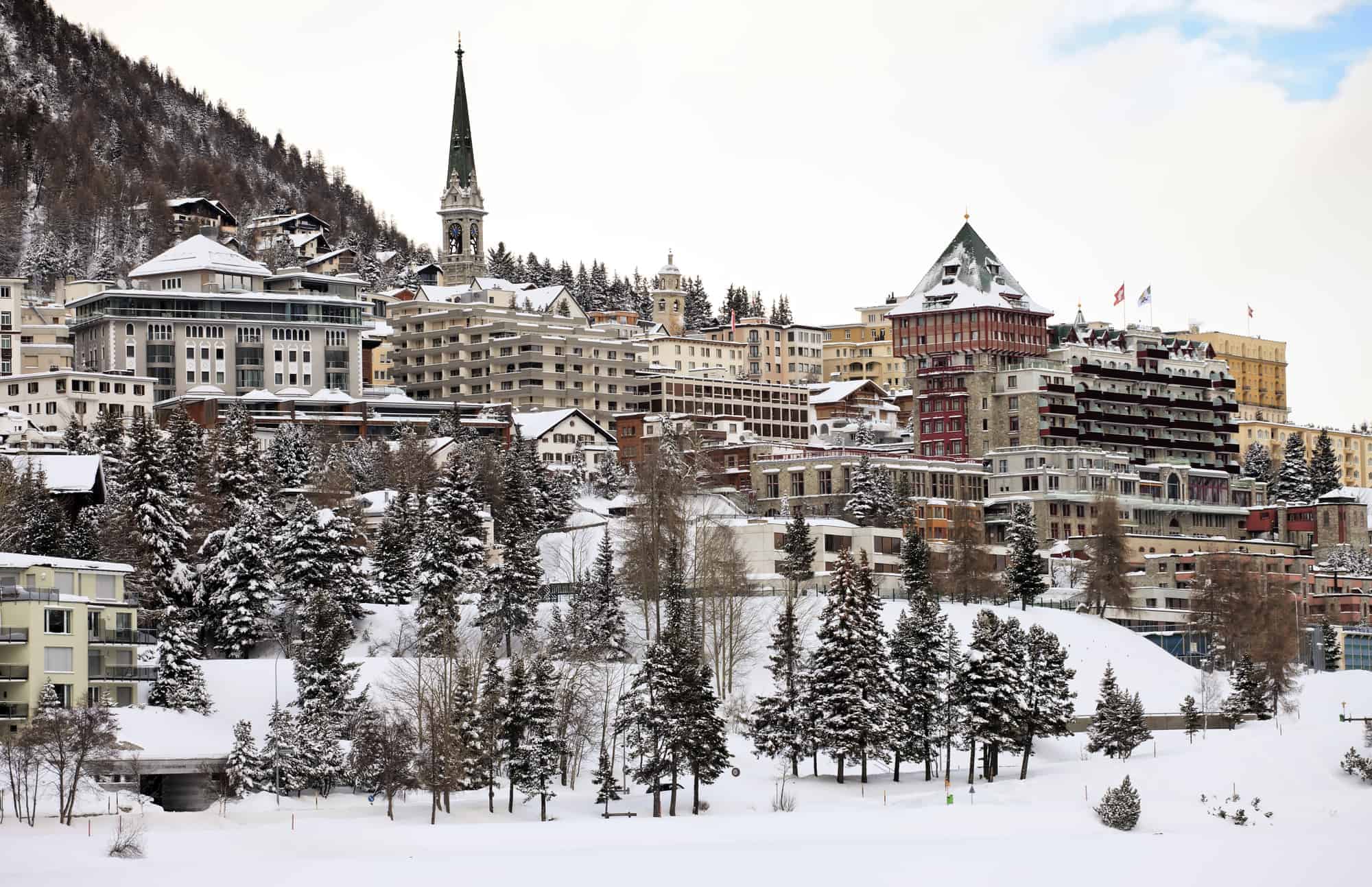 If you're looking for a glittering dose of luxury with your snow, St. Moritz is among the best places to ski in February. This fairytale ski resort in the middle of the Swiss Alps offers an abundance of natural beauty. However, it's also lavishly adorned with boutique shops, galleries, museums, spas, nightclubs and grand hotels for a truly indulgent escape. Festivals during February include White Surf and Turf, as well as Ice Cricket featuring world champions.
Among all the glitz and glamour, it might be hard to remember to pick up your skis and get out on the snow. But, if you do, the home of two Winter Olympics boasts 350 kilometres of pistes, the steepest start slope in Switzerland, one of the oldest natural ice bob runs in the world and 150 kilometres of winter walking trails.
Ice skate at Eisarena Ludains rink or check out Bavarian curling on certain days of the week. After all that, head out for mulled wine at a sleek bar and keep your eyes peeled for celebrities.
COLOGNE, GERMANY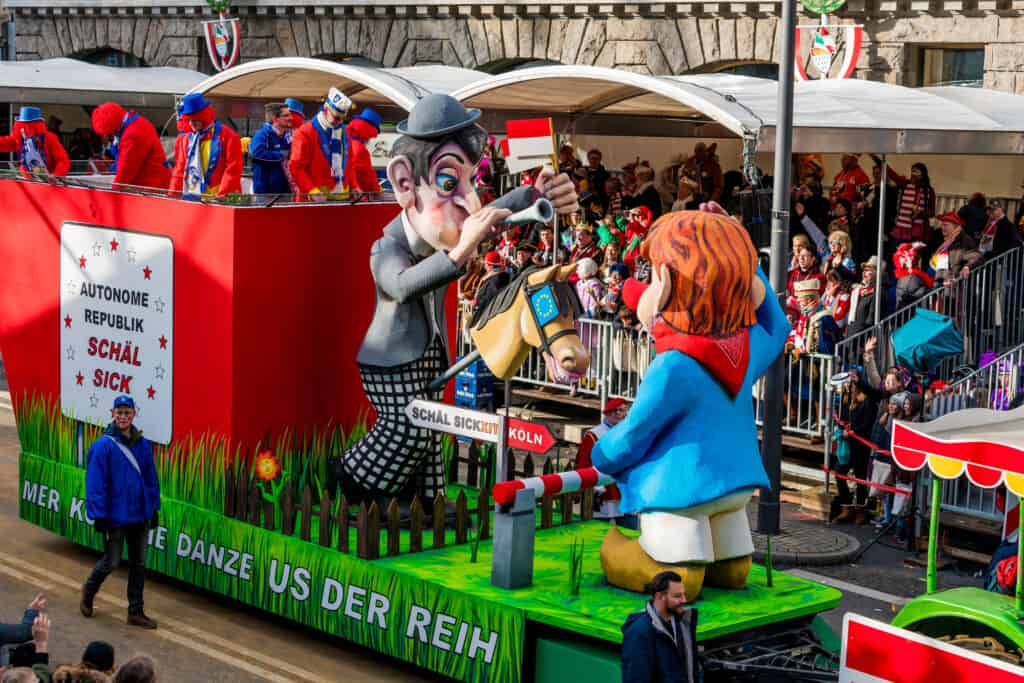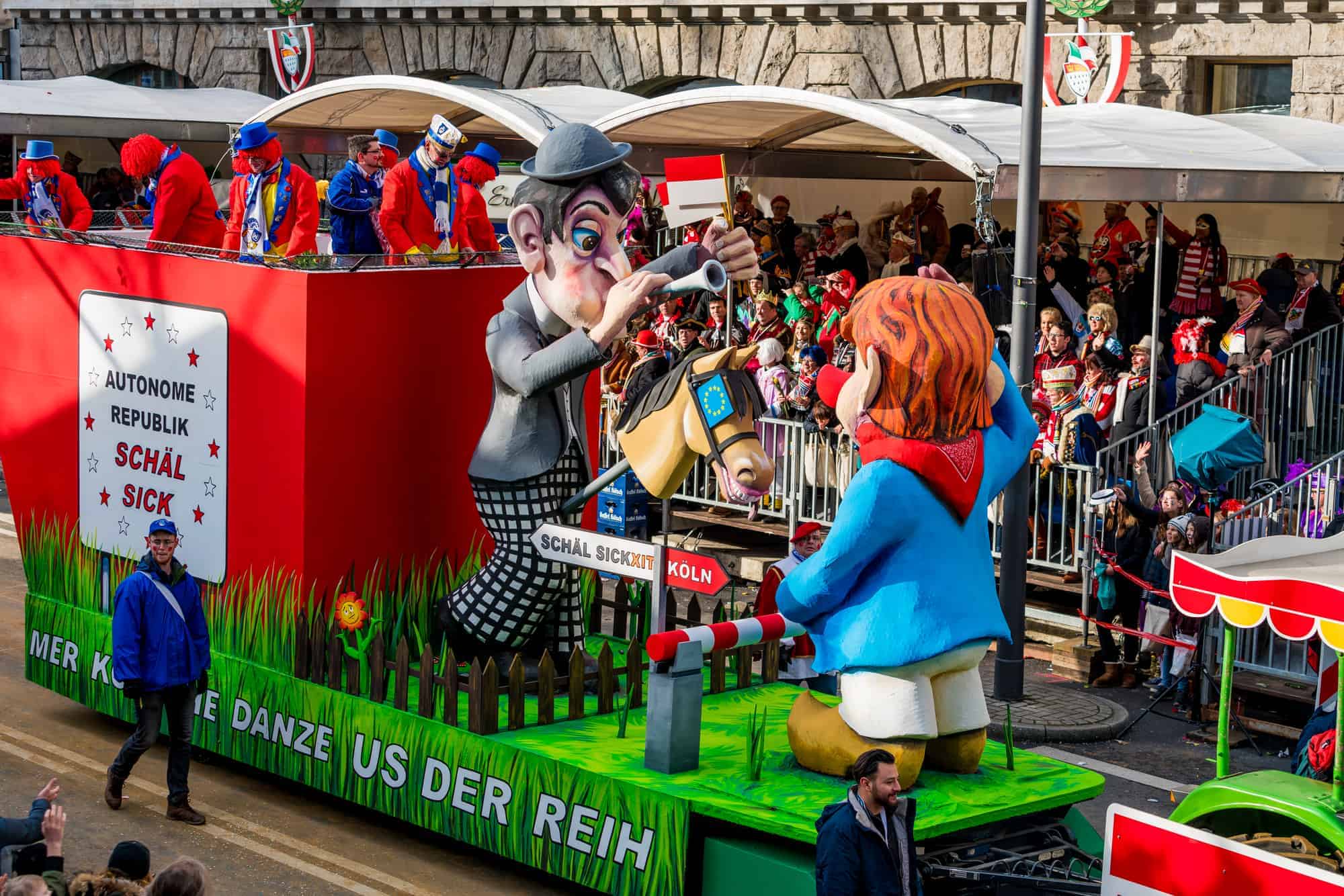 Germany offers some of the best winter city breaks in Europe and Carnival season here actually starts on November 11th, at 11:11, with the planning community donning costumes in readiness. Once February rolls around, Cologne is the place to be as the air fills with the spirit of celebration.
Costumes tend to be more hilarious than elaborate and sequinned, so feel free to fancy dress however you like. Floats often highlight caricatures of German celebrities and politicians, and there's plenty of beer drinking, doughnut-eating and cheering through the streets.
If you're not in a clown suit, warm up by climbing the 509 steps to the top of Cologne Cathedral. The UNESCO World Heritage site is the second tallest building in the city and offers panoramic views.
If visiting Cologne with kids, you'll have the perfect excuse to visit the Cologne Chocolate Museum and indulge at the Chocolat Grand Cafe after a tour. To shop for quirky treasures, explore the trendy boutiques in the Belgian Quarter or find designer stores on the Schildergasse.
REYKJAVIK, ICELAND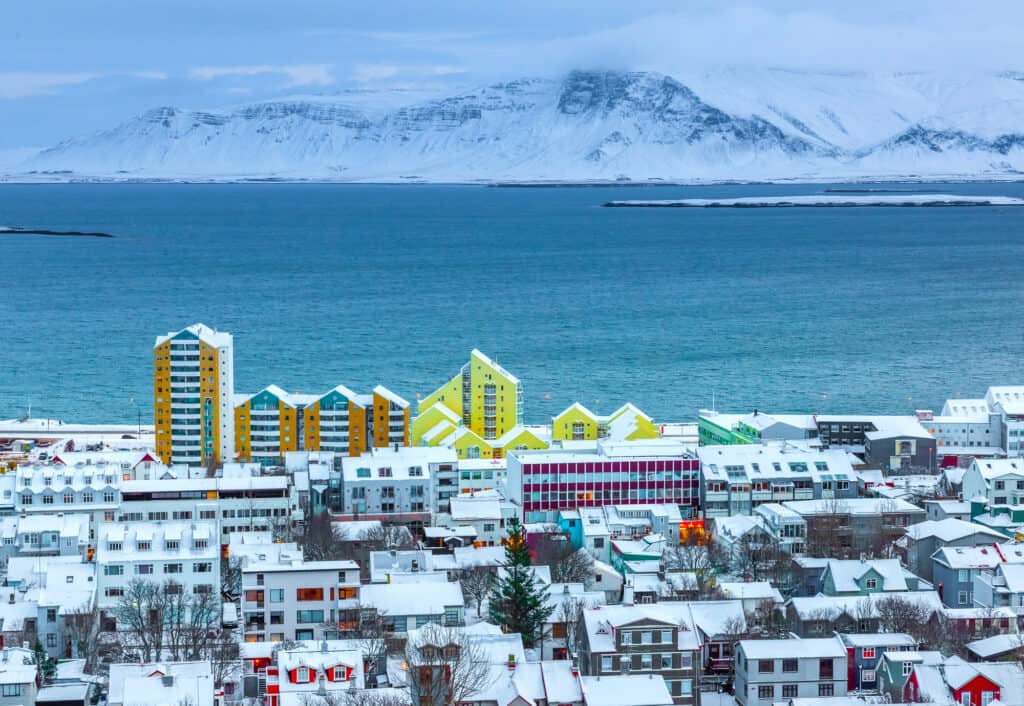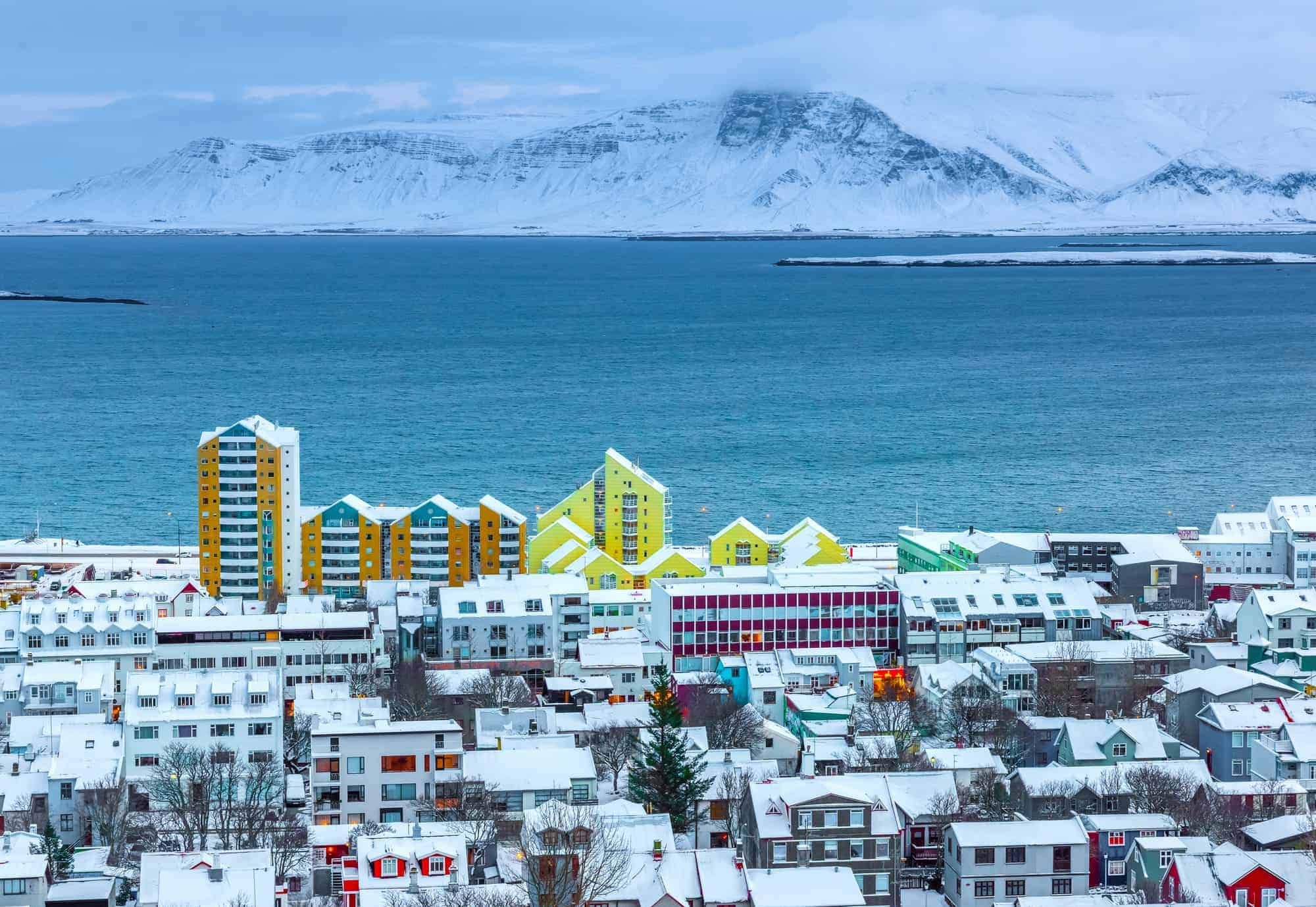 For ice caves, glacier hiking and the wonders of the Northern Lights, Iceland is among the best European countries to visit in February. This is certainly a trip for those who truly embrace winter activities in Iceland, as the cold temperatures that make them possible. With scenes straight from a snow-filled fairyland though, rugging up in extra warm clothes is worth it.
The annual Winter Lights Festival kicks off the month in Reykjavik, with incredible light installations illuminating the city. A Pool Night allows visitors to try some of the city's thermal pools for free and Museum Night sees a wealth of theatre, dance, live music and lectures.
Many of Iceland's top attractions are at their dramatic best at this time of year and there's an increased opportunity to spot the Northern Lights. Take a tour to go ice caving in naturally-formed tunnels or try glacier hiking to see electric blue icicles. Within a day trip of the city, the Golden Circle of Þingvellir National Park, the Geysir Geothermal Area and Gullfoss Waterfall look magical under blankets of snow, with partially frozen waterfalls and frost glistening on the landscape.
MALAGA, SPAIN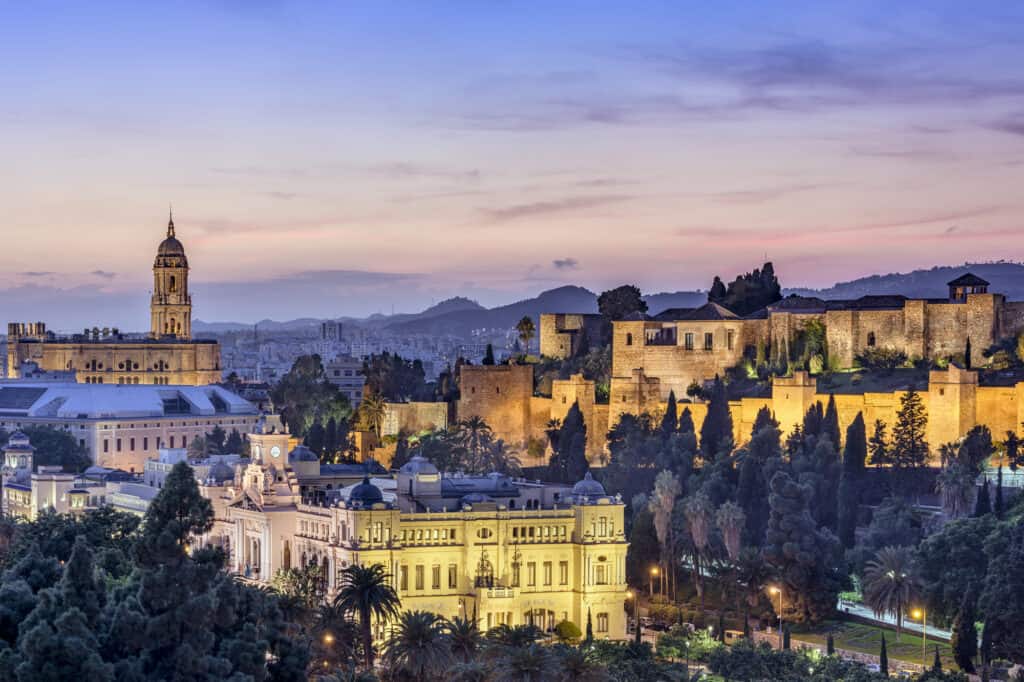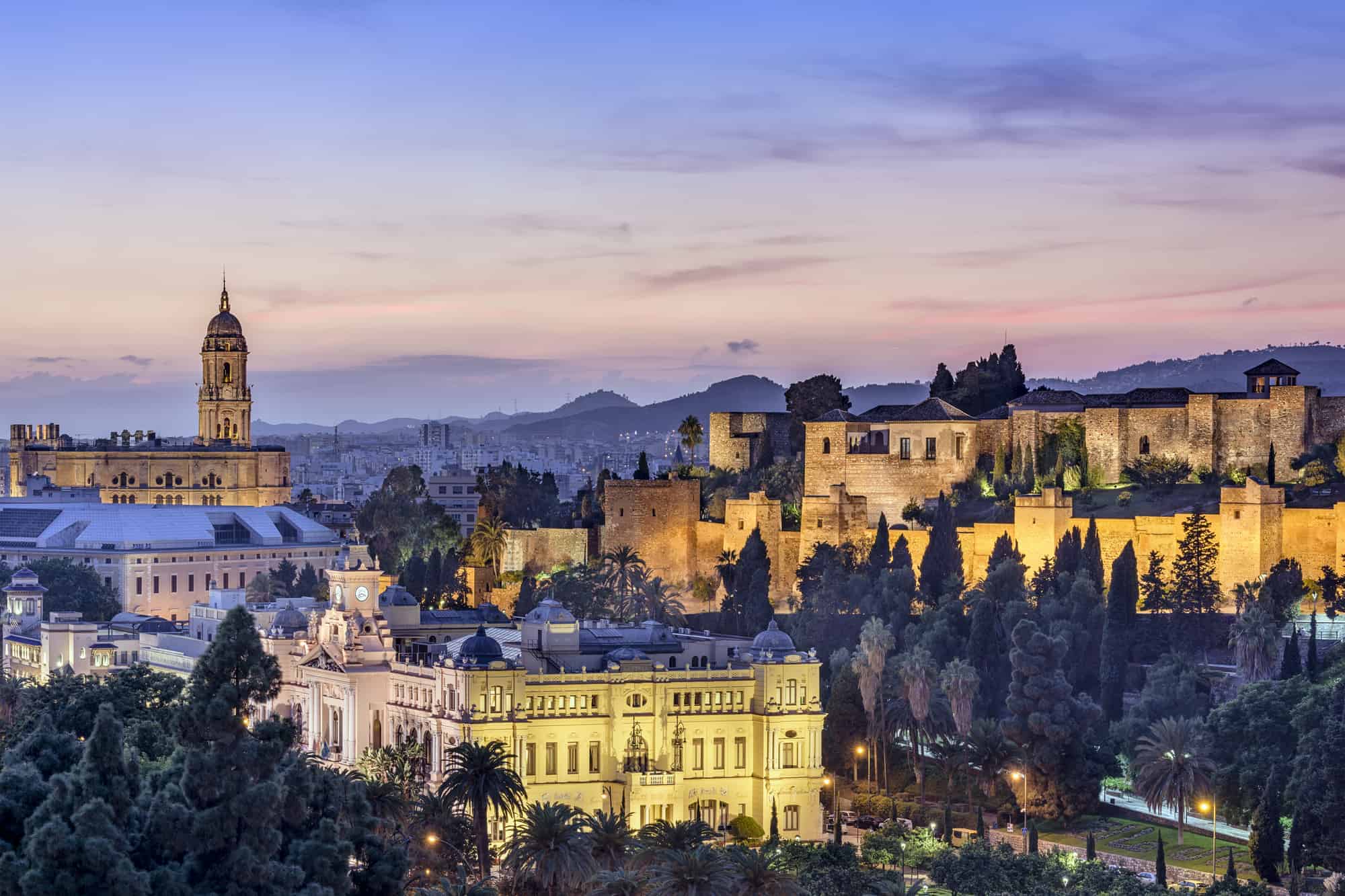 Spring hints at its arrival with blooming, white almond blossom trees throughout the province of Malaga, just in time for travel in February. Within the pretty surrounds you'll see the city's top sights, like the Roman amphitheatre, Gibralfaro Castle and the Malaga Picasso Museum, without the high season crowds. This is a special blessing at the famous Alcazaba. The best-preserved Moorish fortress in Spain thrills hundreds of thousands of tourists per year, with its storybook courtyards, bubbling fountains and Islamic art.
If your visit coincides with Carnival, get set for traditional flamenco dances, street bands and fancy dress parties. Celebrations take place in the Historic Center, however, it's often the local neighbourhoods that put on the most colourful shows. The last day is marked not with sardines, but with the symbolic Burial of the Anchovy.
With average highs of about 18°C, many sunny days and those luminous almond blossoms, this is the perfect time for hiking through the spectacular countryside. Take a trail through the Guadalhorce Valley and stop in at the white-washed villages of Alora, Almogia, Cartama and Pizarra.
FLORENCE, ITALY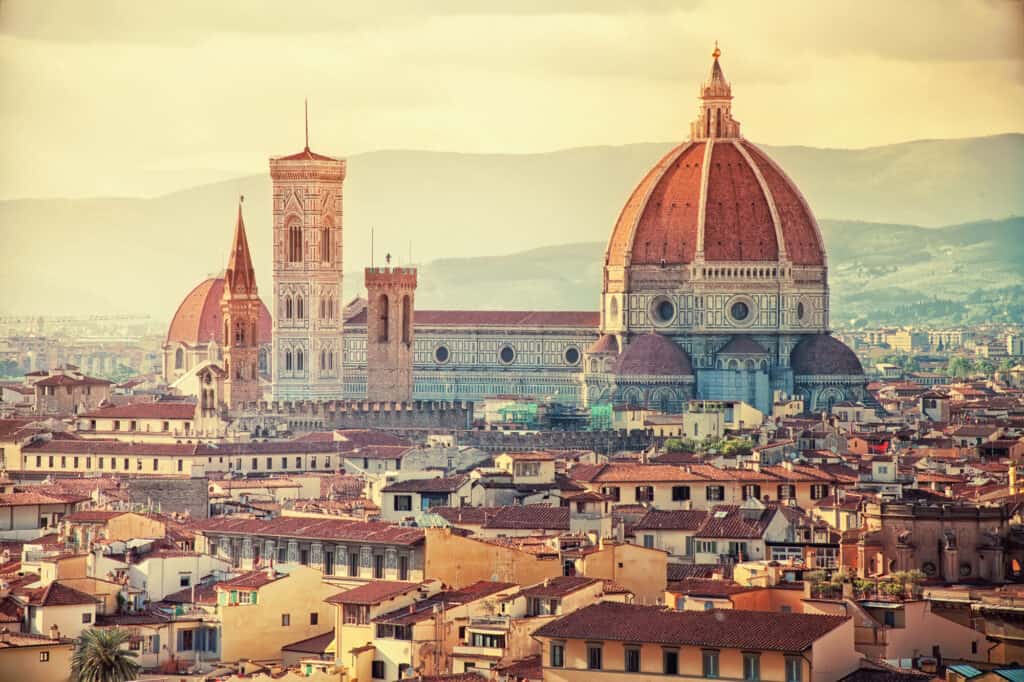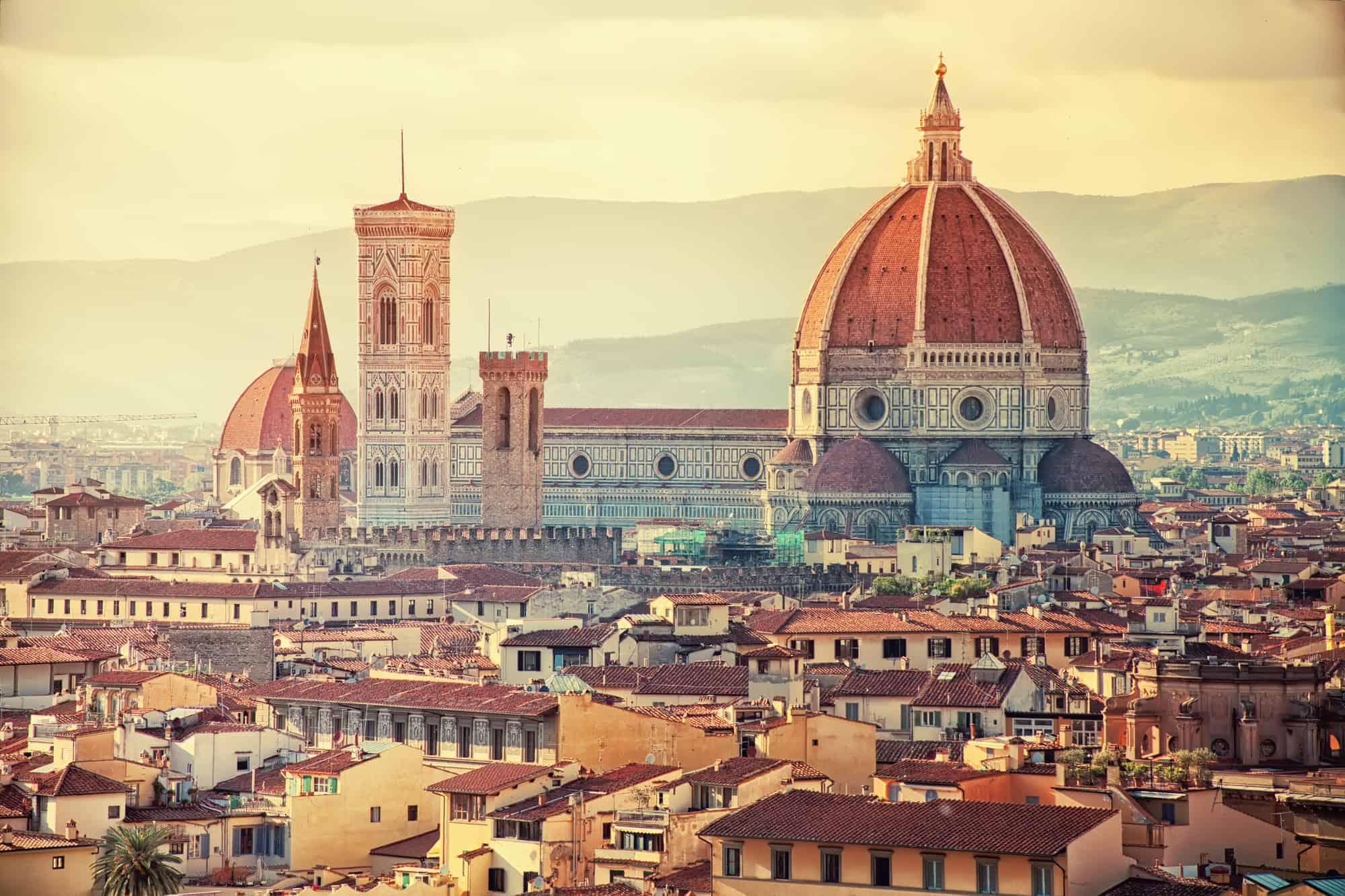 The romantic birthplace of the Renaissance is one of the best cities to visit in Europe at any time of the year. The problem with that is the accompanying crowds of tourists who can't wait to soak up the splendour too. Shorter queues in February mean you'll get to enjoy the art in peace, along with strolling along the river Arno and across the Ponte Vecchio without bumping elbows.
Carnival takes place throughout Tuscany across a few dates each February, with a focus on family fun. Stay in Florence for the revelry or visit surrounding towns to see local celebrations.
It's also a popular time for art exhibits, so check out the top venues to see what's on. The Uffizi Gallery is sure to be among them. One of the most famous museums in the world, the works of Leonardo, Raffaello, Michelangelo, Botticelli and so many more live here permanently.
Perhaps best of all though, winter simply seems to suit Florence. Shopping sales let you rug up in style and on a budget, to meander across atmospheric cobblestones with a hot chocolate and the chance to see beyond the tourist trail.
LANZAROTE, CANARY ISLANDS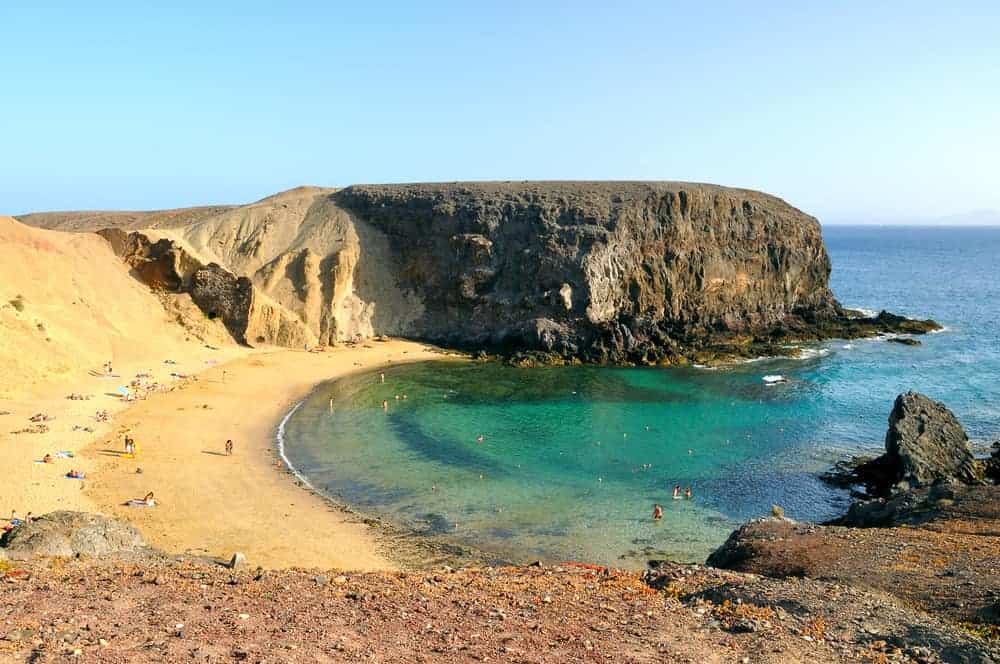 If you want to experience Carnival in the warmest place in Europe in February, set your sights on the Spanish island of Lanzarote. The holiday hotspots of Arrecife, Puerto Del Carmen, Costa Teguise and Playa Blanca all hold dazzling events late in the month and into early March each year. Expect glittering costumes, parades and dancing in the streets, along with salsa and bachata tunes ringing through the air.
With an average high of about 20°C and sunshiny days, Lanzarote is one of the best February beach holiday destinations in Europe. Pick your own sun-splashed stretch of sand from a variety of landscapes, including the towering cliffs of Papagayo, natural rock pools at Caleton Blanco and the restaurant-lined Playa Blanca.
Beyond the beach, this UNESCO-listed Geopark boasts 300 volcanic cones, lava fields and the incredible Timanfaya National Park. Thanks to the famous architect and environmentalist, Cesar Manrique, nature blends perfectly with art across a range of innovative attractions.
Read More: Best Beaches in Lanzarote / Best Places to Stay in Lanzarote / Best Things to do in Lanzarote
---
What to pack when visiting Europe in February
Unless you're going to the Canary Islands, most of the top European cities are still cold, if not freezing at night, throughout February. However, all it takes is a little bit of preparation to ensure you're warm and snuggly during your explorations.
Layers
During winter in Europe, expect to be chilly outside and very warm inside basically everywhere you go. The best way to deal with this is to pack layers like leggings, cardigans and undershirts, so it's easy to go from one temperature to the next. Opt for breathable fabrics like cotton and wool.
Overcoats
Depending on where you're going, you'll usually only need one really warm winter coat to go over your layers and it's even better if it doubles as a raincoat (like this lightweight coat by Columbia). If not, pack one of those too.
Accessories
You'll be thankful for a warm pair of gloves, scarves, wool socks and hats or beanies. Plus, accessories are easier to take off than clothes when you go inside.
Luggage
Cobblestones require fairly sturdy wheels, so make sure your suitcase is up to the task. A cross-body handbag or backpack is best for daily outings, to keep your hands free.
---
When you pack to suit the weather and ensure your comfort, you won't even notice the cold. From dazzling ice glaciers to mighty mountains, fairytale towns and the sounds of Carnival, Europe's best places to holiday in February are nothing short of spellbinding.
Pin this for later!