With the start of the year comes a fresh set of resolutions and a revamped travel wish list! But with so many amazing destinations vying for your attention, it can be exceedingly hard to choose where to spend your travel budget and limited vacation days.
You want to go somewhere interesting, unique, with plenty to see and do, but not oversaturated with tourism! You may think such a place doesn't exist. But that's where you'd be wrong. There's an archipelago deep down in the South Atlantic Ocean that is bursting with charisma, is home to a crazy variety of wildlife, has a unique backstory that's woven into the landscape, and yet it remains largely undiscovered – a true hidden gem.
That place is the Falkland Islands, and here is why it deserves the number one spot on your travel bucket list.
---
Wild About Wildlife
Are you an avid animal lover? The Falklands are unmatched in opportunities to get acquainted with wildlife in their natural environment. And the wildlife is incredibly accessible.
Forget traipsing for hours to track down an encounter. In the Falklands, you only have to venture as far as the closest beach to meet masses of marine mammals just dozing in the dunes. And often, you don't even have to leave the comfort of your accommodation!
On Sea Lion Island you can watch penguins parading from your bedroom window and in Weddell Island, it's not unusual to spot a seal frolicking in the shallows while you shower.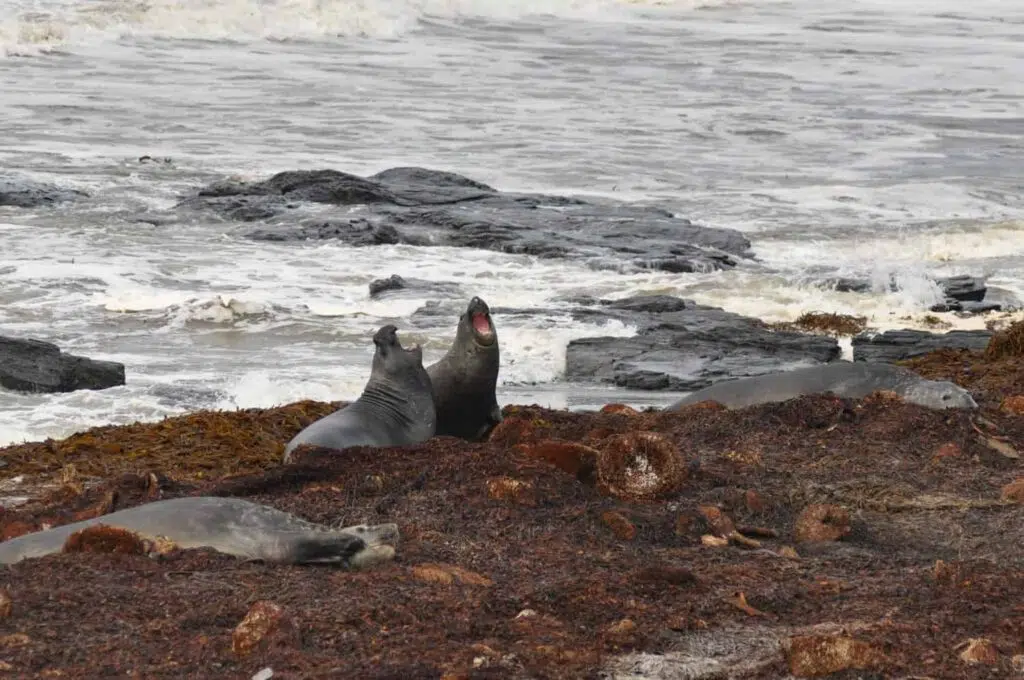 The local hospitality just can't be beaten.
Travelling to far-flung locations comes easily for some, but for others, it can feel disconcerting to step out of your comfort zone and travel to an unknown land. Nervous travellers needn't worry when it comes to visiting the Falkland Islands though. You'll be greeted with a warm smile and a hot cuppa, and before you know it you'll feel like one of the family.
Keen on walking? You're in for a treat.
While the rest of the world puts restrictions on walkers and rations national park visitors, in the Falkland Islands you'll be hard-pressed to find another walker on your trail. Largely free to explore at your own will, walking in the Falkland Islands is an amazingly rewarding experience.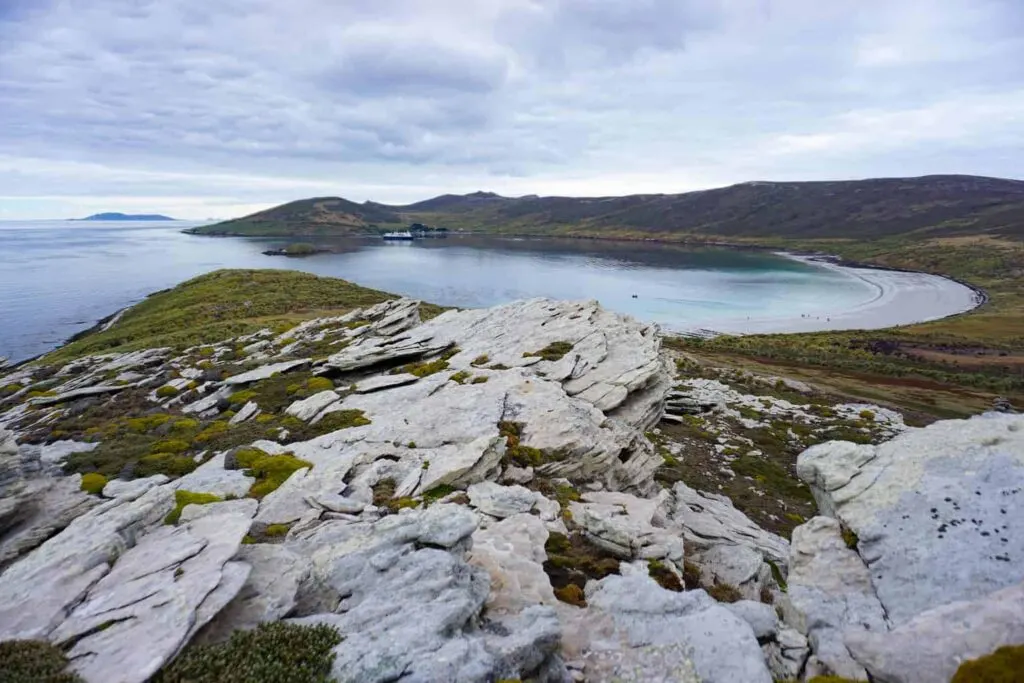 Absolute Tranquility
Remember a time when we weren't expected to be available 24/7? When cell phones didn't exist and 'having a chat' was done around a table piled with warm cookies and not through the glaring glow of your computer screen?
This isn't to say there's no technology in the Falkland Islands, but WiFi is limited and you can forget about 4G outside of the capital. The result? Feel yourself ease into a calmer pace of life as the layers of stress and tension melt away.
It's the perfect place for anyone who is feeling the pressure of modern life. Get back to basics and make real connections with faces, not Facebook. Or feel the euphoria of standing on a beach in the middle of nowhere, with no one for company but a few feathered friends.
Penguins, Penguins, Penguins
The remarkable wildlife has already been mentioned, but penguins really do deserve another accolade. The undisputed star of the show, penguins often steal the limelight when it comes to animal attractions on the islands. But they are, after all, the island's mascot.
A staggering number of penguins can be found on the island's coastlines and it's an absolute pleasure to watch them trundling up and down their well-worn tracks. See if you can spot all five species when you visit!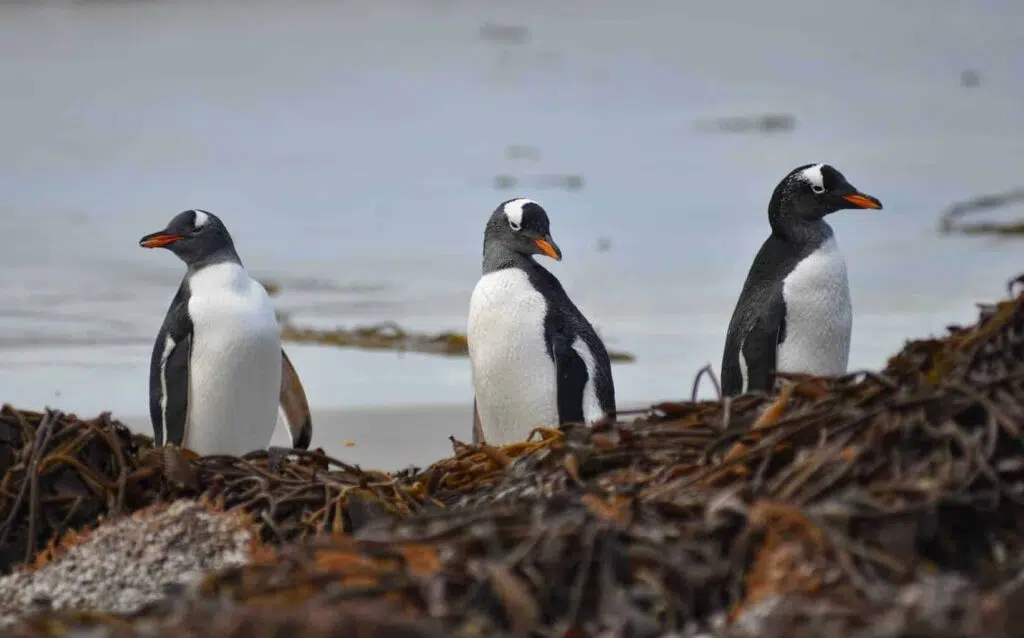 A Squabble over Sovereignty
The Falkland Islands are a British Overseas Territory, but in 1982 tensions came to a catastrophic climax when Argentina forcibly fought to claim them as their own. After a swift but brutal battle, the Argentinians surrendered, but their legacy lives on.
You can visit the British and Argentinian war cemeteries for a sobering reminder of the effects of war, learn about the conflict at the compact Falklands museum, and peer at the poignant remains of fighter jets that lay undisturbed on Pebble Island.
Adventure Awaits
Who needs roads when you've got Range Rovers? Four-wheel-drives are the vehicle of choice in the Falkland Islands, and for good reason. Roads are reserved for the mainland, while the rest of the islands are for free-range roaming.
Take a drive with any of the locals and you'll be in for a treat as they expertly navigate the gnarly terrain.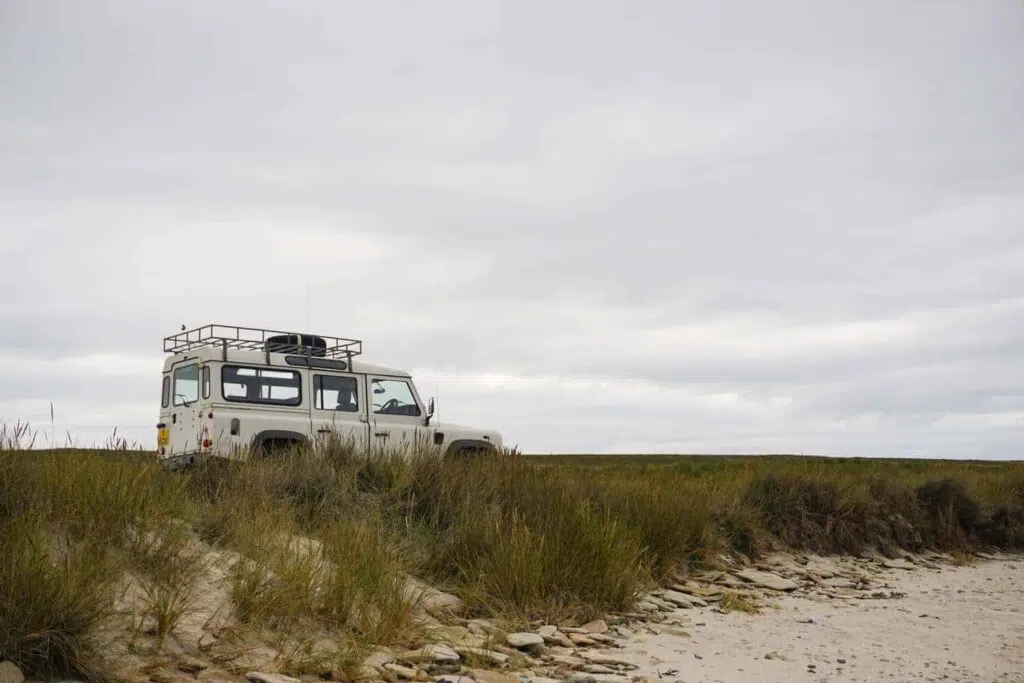 Keep Your Camera at the Ready
From the dramatic landscapes to the amiable architecture, photo opportunities abound in the Falkland Islands. And that's not to mention the hours you'll spend watching wildlife through your lens. Inspiration is everywhere, and whether you're a pro photographer or a budding beginner, you're sure to snap moments to treasure.
---
Essential Information for Visiting the Falkland Islands
Best time to visit is between September and April, with the peak season for wildlife being December to February.
Main attractions and activities include wildlife experiences, walking and tramping, war history, and photography opportunities.
Flights to the Falklands depart RAF Brize Norton in the UK twice a week, and Santiago Chile once a week.
Travel to and between the outer islands is arranged via the national carrier, FIGAS.
All visitors to the Falkland Islands must have a valid passport, pre-booked accommodation and sufficient funds to cover their entire trip.
A Visa may be required to enter the Falkland Islands, and (if applicable) Chile.
Travel insurance isn't required, but is highly recommended.
For further travel information see the Falkland Islands Website.
---
The Falkland Islands are some of the most beautiful, diverse, and unique islands in the world. And yet, you don't have to embark on an intrepid adventure to reach them!
With so much to offer, the Falklands are an incredible destination that deserves to be on anyone's bucket list. Will you make the journey this year?
Liked this? Pin it!

I visited the Falkland Islands a guest of the Falkland Islands tourism board. As always, all opinions expressed are my own.