Let's face it. Moving overseas is stressful. And moving overseas with pets can increase your stress levels ten-fold if you don't have your ducks neatly in a row. Being organised is the key to seamless pet transport – you can forget spontaneous travel when Fido is coming along for the ride!
I've moved overseas twice with furry family members. My cat Bentley accompanied me to Australia in the mid-2000s. And more recently we moved with our two dogs – Harvey & Chloe – from New Zealand to France. An undertaking that caused me many sleepless nights…
Whether you're moving your pets short distances, or half-way around the world, these tips will help make the journey go as smooth as possible.
---
Let's Talk Money
First things first, don't expect this to be a cheap endeavour. For most international travel, your four-legged friends will end up costing more to fly in the hold, than the price of your economy ticket.
A large percentage of the cost to move your pets overseas is determined by their weight. Which means a Maltese will be cheaper to transport than a Mastiff. But there are also costs such as vet fees, export certificates and handling fees that will be fixed – regardless of size.
One other consideration – one that can end up being a deal-breaker for some people – is whether your pets will have to enter quarantine at the destination.
Quarantine stays can cost upwards of $30 a day in Australasia, and £15 a day in the UK (for dogs). Time spent in quarantine can be anything from a few days to 6 months – potentially adding thousands to your bill!
Our Experience: It cost us NZD$8,750 to fly our two Golden Retrievers from New Zealand to France. This included everything except vaccinations and the small import fee payable in France.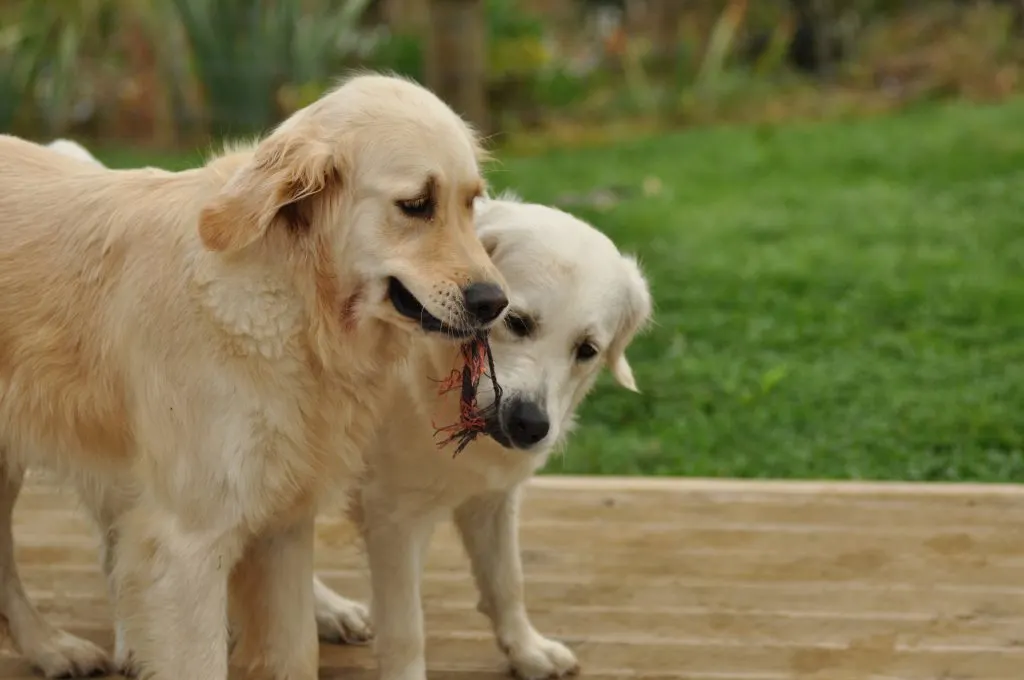 Hiring the Pros
While some air carriers will allow you to make arrangements for your pet's travel directly, many won't. Regardless, my #1 tip for moving overseas with your pet is to hire the professionals to organise it for you!
I can't emphasise how invaluable it is to have someone to do that final paperwork check, offer advice, and generally just make sure everything runs smoothly on the day.
Our Experience: For our move to France, we used a pet transport company aptly named Pet Transport, and their service was outstanding!
Fit to Fly
Sadly, some pets just won't be able to accompany you overseas. Either because they've got a health condition that would put them at risk during the flight, or because they've got a condition that the importing country won't allow. Also, some breeds of cats and dogs have characteristics which can make air travel unsafe. Snub-nosed animals, for example, face respiratory problems that can be exacerbated by airline travel. If unsure, it's best to talk with your veterinarian, or pet transporter early in the process to avoid any unpleasant surprises later.
Our Experience: I was really worried that our elderly cat Bentley wouldn't be able to fly to France, so I had all three animals checked out well before we made our decision to move. We had a small scare with Harvey – but it turned out to be a false alarm. All three were tentatively (it was still very early days) declared fit to fly. Tragically Bentley suddenly got very sick a few weeks later and passed away from cancer.
Timing is Everything
Depending on where you are travelling with your pets, rabies vaccinations may have to be given 6 months before your intended travel date, to allow time for a blood titre test to be performed (that's the test to check for rabies antibodies in your pet's blood). This will depend on the country you are travelling from, and to, and whether they are classed as rabies-free, rabies-controlled, or high-rabies.
In our case, both New Zealand and France are considered rabies-free, but a rabies vaccination was still required at least 21 days before departure.
Timing of Flights
Another timing consideration is whether your pets will fly at the same time as you, or before/after you. I'd recommend the latter option. If they fly before you, you can make sure everything is in order and that they get safely on the plane with no issues. But you won't be able to pick them up at the other end.
In this case, you'll need to organise someone else (who you've already given the appropriate import authority to "accept" your pets) to pick them up for you. If they fly after you, you face the worry that something will go wrong and that they won't be able to fly, but you'll be there to greet them on their arrival.
Our Experience: We wanted to have a short stopover in Singapore on the way, so we knew the dogs wouldn't be flying at the same time as us. This is where transport companies come in handy once more. Pet Transport collected the dogs from our house the morning before we were due to fly out, and took them to the kennels for us. They had fun there for 3 days while we had our holiday.
Pet Transport then picked them up from the kennels and took them for their final vet sign-off (MPI certification has to be done within 24 hours of flying), checked the dogs in for their flight, took them for the last walkies and finally back to the airport in their crates for boarding. All while sending us updates so that we knew the dogs were happy and everything was going as it should. As I said – invaluable!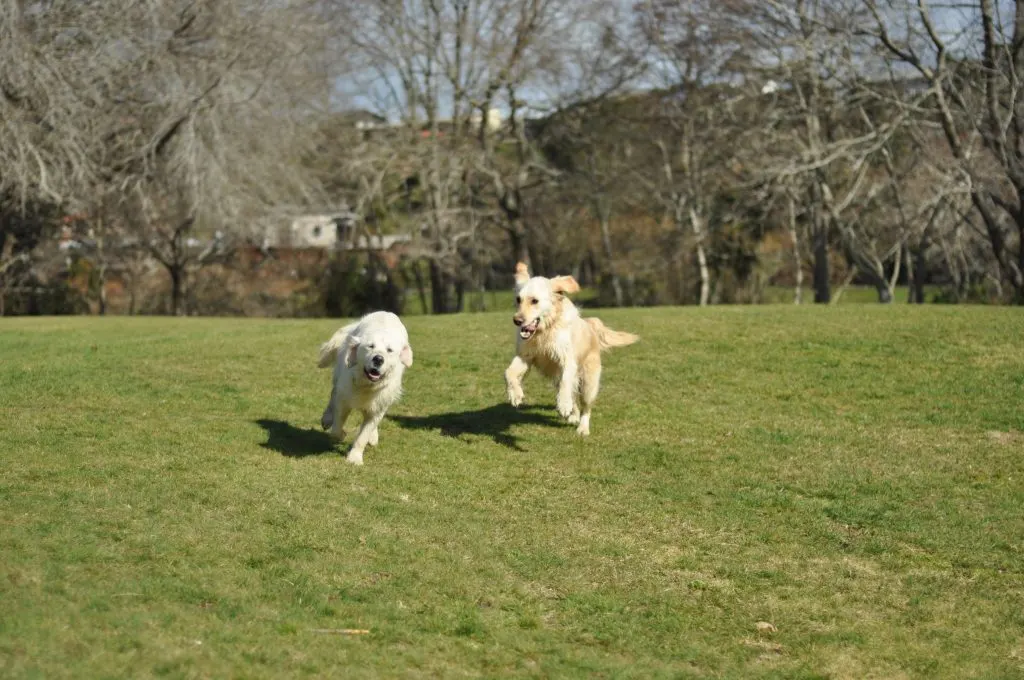 Going the DIY Route
If you haven't taken my advice to hire the professionals (tsk, tsk) then I'm going to assume you either don't have any pet transport companies available to use or maybe you want to save a few dollars. In any case, I'll give you a few pointers for doing-it-yourself:
Find a veterinarian familiar with the process.
The second best thing to hiring a company to organise the move for you is to find a vet familiar with both the process and the requirements of moving pets abroad. Such a veterinarian may be hard to find, as all importing countries have different regulations. And if the t's aren't crossed, and the i's aren't dotted 'just so', you could find yourself in hot water.
Choosing the best flights.
Not all airlines are created equal when it comes to transporting pets. Things like hand-in time pre-flight, flight duration, transit duration, and transit care, all need to be taken into consideration. Take off and landings are the most stressful parts of the flight for animals (and many humans!) – so the number of transit stops should also be considered. Choose the direct route if possible.
Our Experience: Direct was not an option for us, so we ended up choosing the airline with the least time pre-flight (1.5 hours), shortest total transit time, and best stopover care. During the stopover (which was in a hot country) they were taken off the plane, put in an air-conditioned room and their water replenished ready for the next leg of the journey.
Crate selection.
Crates must conform to IATA Live Animals Regulations and "ensure the animal has enough space to turn about normally while standing, to stand and sit erect, and to lie in a natural position". For more information on the regulations, see IATA Pet's Corner.
Tip: If you have an especially anxious dog, or one who simply likes to chew – opt for a metal & plastic crate. Chloe managed to chew a decent chunk out of her first (plywood) crate. Luckily this happened early enough that we still had time to switch to a plastic crate.
Crate Training
The more familiar your pet is with their crate, the less stressful travel will be. Aim to start crate training as soon as possible after you've decided to move.
Using the above guidelines, select a crate big enough for your pet. Some pet transport companies will supply you with the crate as part of their service. Then set it up somewhere your dog normally sleeps. Pop something comfy in the bottom, even their existing bed if it'll fit!
At first, don't rush things. Just let your pet get used to this strange new contraption. You can use toys tied to the inside, or tasty treats to get them to go inside voluntarily. Don't shut your pet in their crate until they're happily going inside of their own accord.
Once they're comfortable, you can close the door – just for a few minutes at first, and build on it. Ideally, they will be sleeping overnight in their crates with the doors shut by the time you leave. But don't stress if you don't get to this point. Some pets – cats especially – just won't take to their crates. Do the best you can.
Our Experience: You may have guessed from the chewing incident mentioned above that crate training didn't go smoothly! Harvey was fine, but Chloe was really anxious about her crate. We got to the point where she would happily chill in it with the door open, but as soon as we shut the door she'd get antsy. Lots of treats, a calming collar, and familiar bedding helped.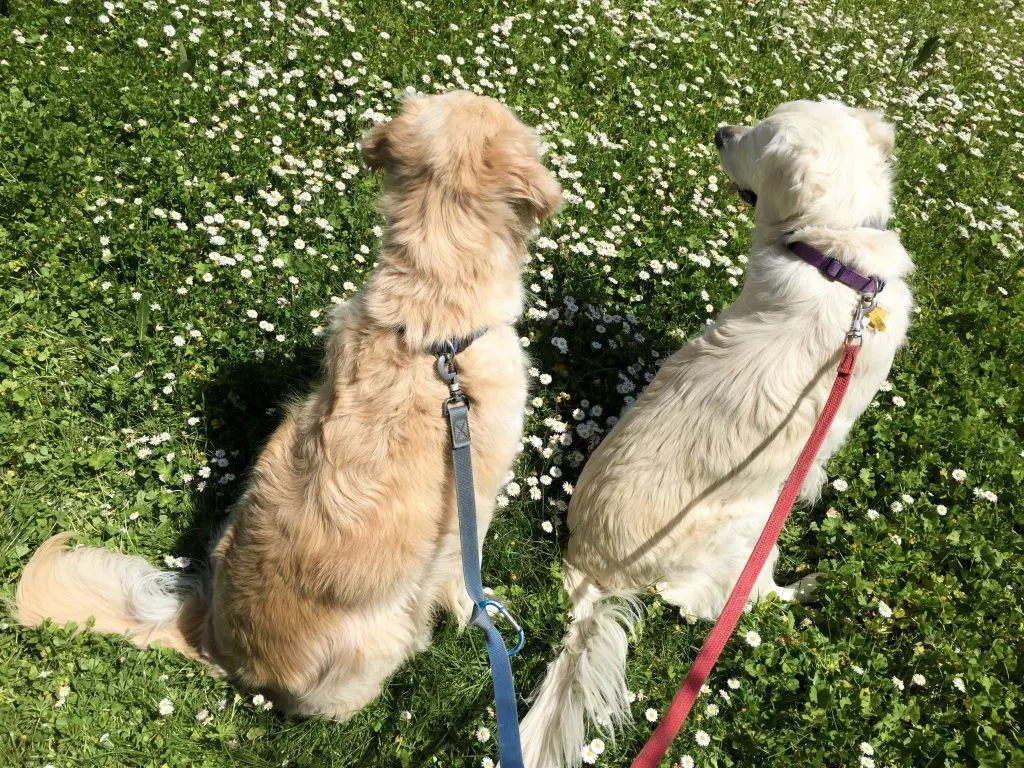 The Big Day has Arrived!
Try not to stress. Your pets will pick up on your energy and it will make them anxious. Leave something with a familiar smell in their crates – like a piece of their favourite person's clothing (unwashed!) to help calm them. They can also have light bedding and a toy. But don't go overboard, and don't put anything hard in their crate – nothing that could hurt them if turbulence strikes.
Calming sprays or a calming collar can also help anxious dogs during the flight but never sedate your animal.
Our Experience: We wanted to make sure our dogs were comfortable during their 30-hour ordeal. We purchased special dry fleece bedding to keep them comfortable and dry (even after the inevitable accidents). And we got Chloe – our anxious girl – a calming collar, which we believe made a noticeable difference to her behaviour in the weeks leading up to our departure (the collars take a little while to 'kick in' but last 4 weeks).
Enjoy Your New Life Together Overseas
I was a mixed bag of emotions picking our dogs up at Charles de Gaulle airport in Paris. Excited to see their faces, worried how their flight went, anxious about the wait to see them!
When they were delivered to us my heart sank as I saw them cowering in the back of their crates. But then they saw us and their demeanour changed immediately. We couldn't open those crates quick enough!
Tip: Take scissors as crates will be secured with plastic ties – those suckers are hard to get off and you'll be in a hurry. Once they were out, they had a big cuddle, a walk and a sniff, a bowl of food and water, and everything was back to normal (just on the other side of the world)…
Pin this for later!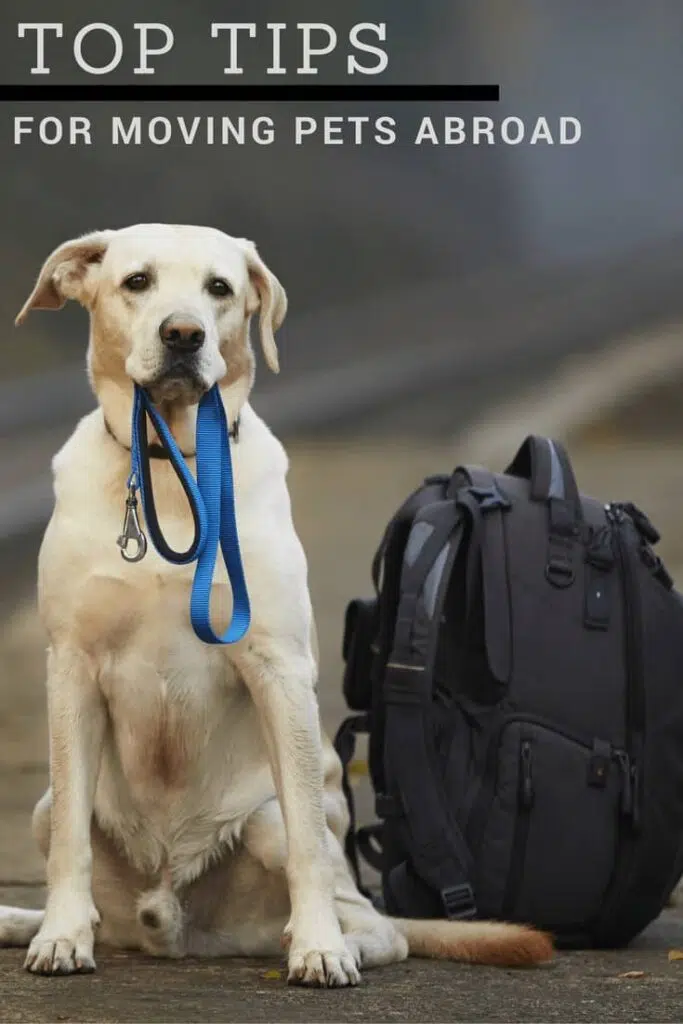 *This post contains affiliate links to products I know and trust.