Ever wish there was a miracle travel product? One thing that could tackle multiple jobs yet is light and easy to travel with? Well, I know just the thing!
You probably know it too. But perhaps, like the majority of us, you didn't know just how versatile it is…
The product I'm referring to? Coconut oil.
Not only does it have a trillion uses, but it's also completely natural, inexpensive and easily accessible all over the world.
As someone who eats a plant-based diet, I've been using coconut oil in cooking & baking for years. But it's only recently I've begun using it for more than cookie dough and kale chips. I now have a resident pot in my bathroom and it's my go-to product for a variety of ailments.
Want to know what you can do with coconut oil? Read on to find out why it's such a great multi-tasking product for travellers!
---
Coconut Oil for Hair Care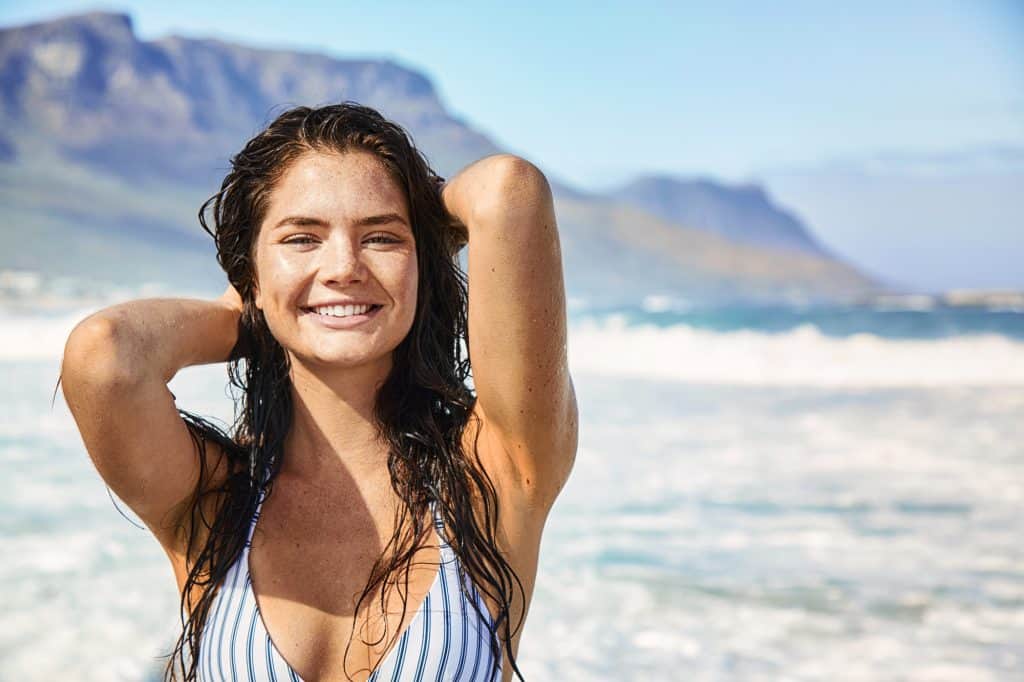 Conditioner
From a deep conditioning treatment, to a daily detangler, coconut oil has your hair care needs sorted when you travel. There's nothing worse than dry, bristly hair caused by too much sun, sea, and sand on holiday.
But coconut oil is ready to tackle the most tangled of tresses. Just rub through, leave in overnight and wake up with beautifully soft hair!
Alternatively, you can apply a tiny amount through the ends of your hair daily to keep split ends in check.
Coconut Oil for Body Care
Moisturiser
Yep, you guessed it. Coconut oil isn't only good at keeping your hair in holiday-worthy condition – it's excellent as an all-over body moisturiser too!
Just rub between your palms and apply. You don't need much, and it'll leave you with a lovely summery glow.
Sunscreen
Did you know coconut oil also has a natural SPF of around 4-5? While this won't replace your normal sunscreen, it's great for those in-between times when you wouldn't normally be slathering on the high SPF's. Or, you could go one step further and add in a little zinc and red raspberry seed oil to make your own sun cream.
After-Sun Soother
If you've spent too long in the sun, have a cool shower and then pop on some coconut oil to soothe scorched skin. Coconut oil can help reduce healing time and dryness.
Its anti-inflammatory properties will reduce any swelling, and antibacterial abilities will decrease the chance of infection.
Deodorant
Use coconut oil on its own as a deodorant, or mix with other household staples baking soda and cornstarch for a more robust version. You can even add in a few drops of your favourite essential oil to jazz up the scent a bit.
Shave cream
Warm the oil in your hands and spread coconut oil over the areas you are about to de-fuzz.
Eye makeup remover
Pop a little coconut oil onto cotton wool and smooth over your lids. Makeup will wipe right off and because it doubles as a moisturiser, you can save yourself a step of applying that eye-cream. Win-win!
Toothpaste
Run out of toothpaste? Just grab your trusty jar of coconut oil and some baking soda from the kitchen and you've got an all-natural, effective toothpaste that's free of nasties!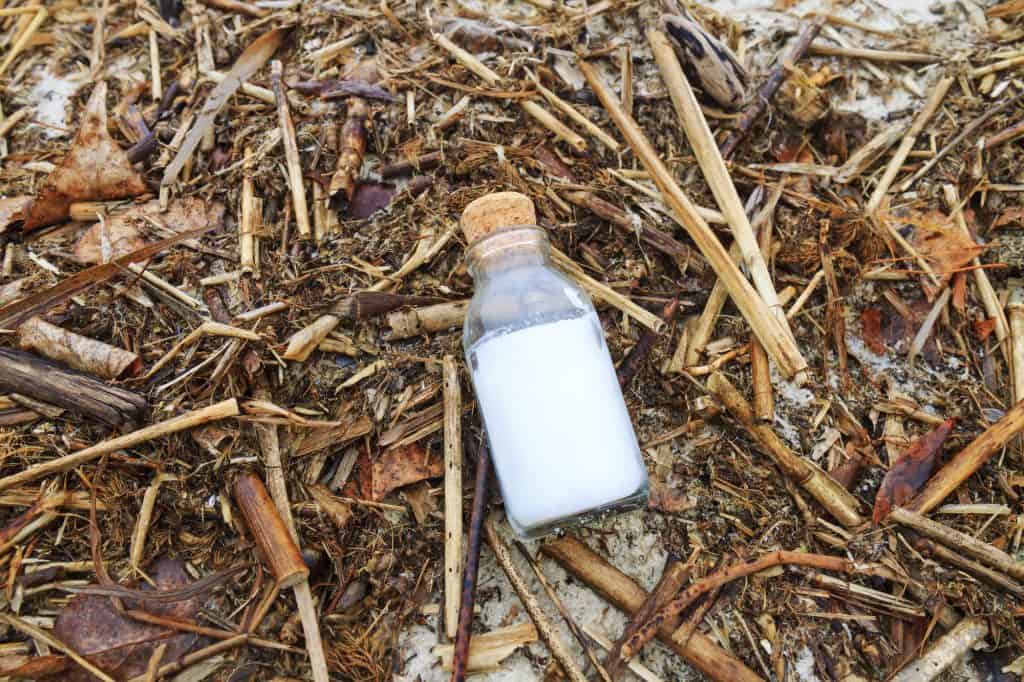 Coconut Oil for First Aid
Burns
The same way that coconut oil helps soothe and heal sunburn, it can speed up the recovery process after other types of burns too. The vitamin E, lauric and capric acid also help minimise scars.
Mosquito Bites
Coconut oil has a two-fold benefit with bug bites. It works great as a repellent when mixed with peppermint, tea tree, or rosemary essential oils.
Or if you forget the bug balm, coconut oil can reduce itchiness and prevent infections forming after being bitten.
Coconut Oil for General Health
Constipation
Constipation is a common complaint among travellers, and can really put a damper on your holidays if not kicked in the butt (sorry, I couldn't help it) early on!
The medium-chain fatty acids (MCFAs) in coconut oil are just the ticket to get things moving again. Start with one teaspoon with every meal and increase as/if necessary.
Haemorrhoids
With constipation comes their ugly sidekick – haemorrhoids. But never fear, this is where coconut oil's anti-inflammatory and anti-bacterial properties come to the rescue once more.
Just dunk a cotton ball in the oil and apply three times a day until they've cleared.
Cold sores
The lauric acid, capric acid, and caprylic acid found in coconut oil aren't only good for fighting off fungus, they're also anti-viral. Dab on some coconut oil as soon as the cold sores break out and take it internally too for maximum benefit.
Athlete's Foot
If you've ever stayed in a grimy hostel, or showered barefoot at the pool, chances are you've encountered a case of athlete's foot at some point.
Itchy toes will be immediately soothed by slathering on some coconut oil (cover up with a sock afterwards), and the abundance of MCFAs and lauric acid kill foot fungus and help to prevent it from coming back.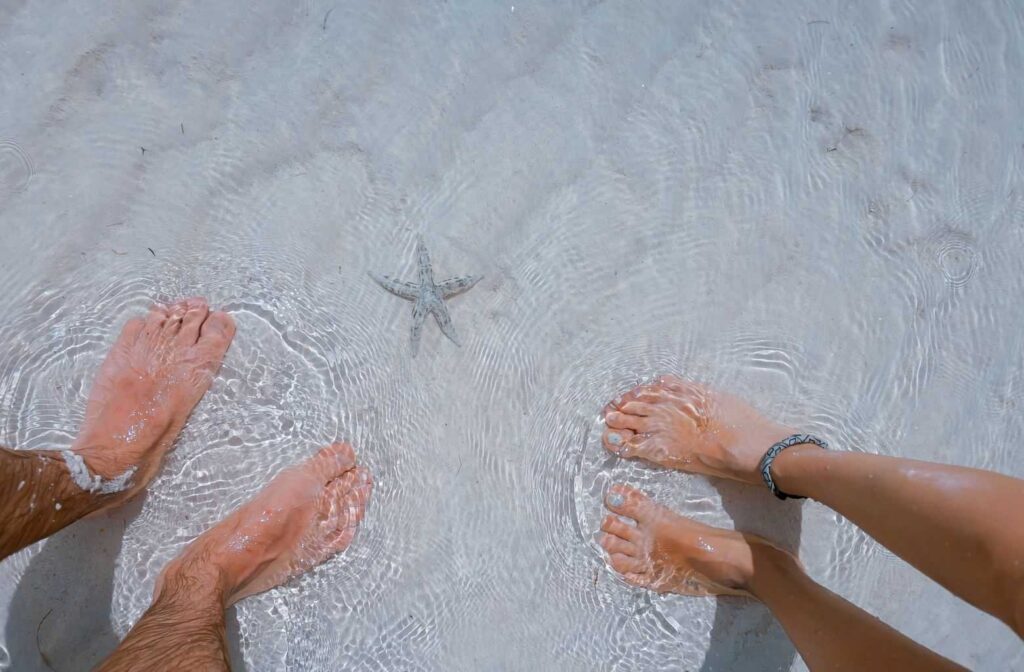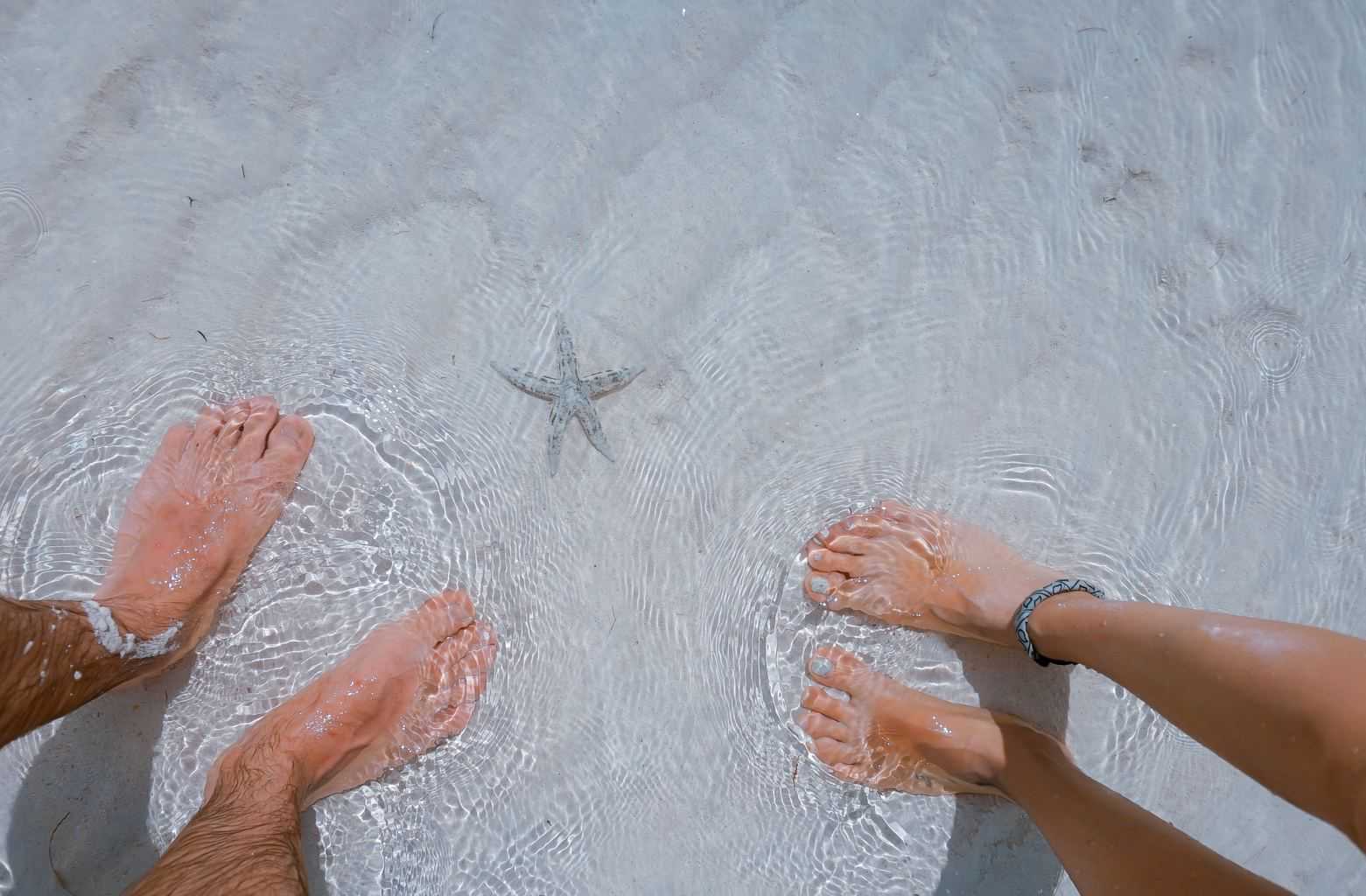 Thrush
Travel is, unfortunately, a prime time to contract thrush. Poor diet, lots of swimming, climate changes and stress can all cause yeast infections to flourish.
To treat oral thrush try swishing a tablespoon of coconut oil around your mouth for 15 mins twice a day (spit it out afterwards!). To treat vaginal thrush, you can apply coconut oil both externally and internally. Soaking a (organic cotton) tampon in coconut oil and inserting for a few hours, or make suppositories by freezing 'bullets' of coconut oil and popping one in just before bed.
Toothache
While oil pulling can't reverse the effects of tooth decay, it can certainly help treat toothache and buy you time to see a dentist. Follow the same steps as above – swishing 1 tablespoon oil in your mouth for 15 mins twice a day – first thing in the morning and at night.
Nappy Rash
Travelling with a baby? No need to pack a separate nappy cream – coconut oil is brill for that too…
Which type of Coconut Oil to buy?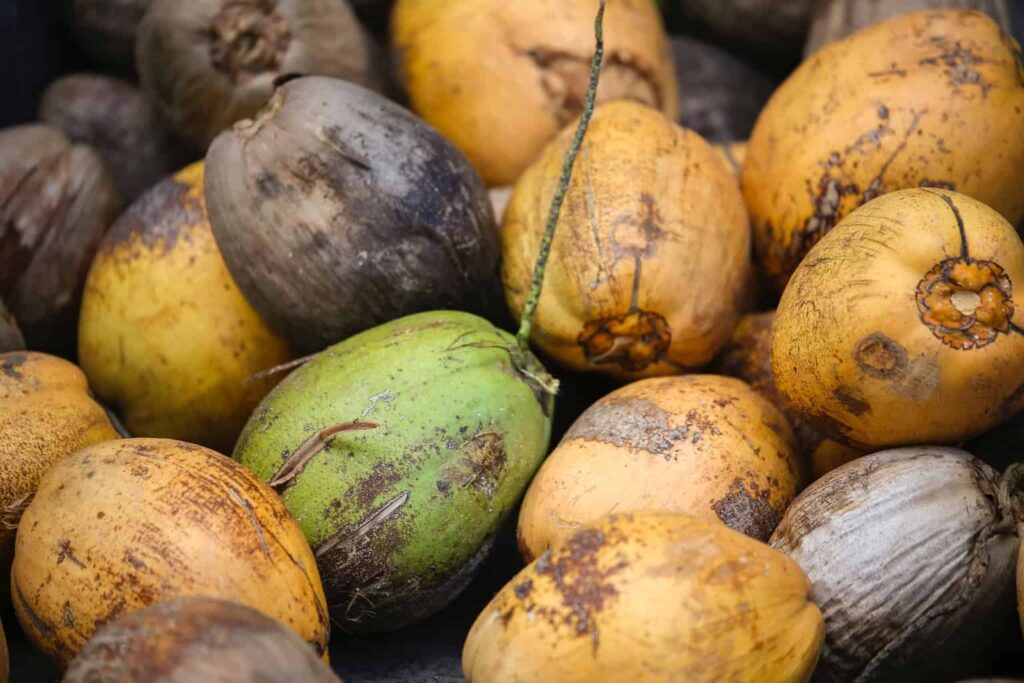 Opt for virgin (unrefined), cold-pressed (raw), organic coconut oil wherever possible to maximise the benefit of coconut's amazing natural properties.
If you can buy it in a glass jar, instead of a plastic tub, even better. Firstly you don't want nasty chemicals leaching into your premium product, but it's also unnecessarily wasteful.
Finally, look for the Fair Trade certified option. This not only confirms that the picker was indeed a human (chained monkeys are often used as cheap labour), but that they were treated, and paid fairly for their work.
Tips for Travelling with Coconut Oil
It's important to remember that your coconut oil is still classified as a liquid when travelling by air, so take no more than 100ml when putting it in your carry-on case.
You can transfer a portion into a travel-sized bpa-free container to make travelling easier.
Alternatively, you can pack it in your checked-in luggage. Remember to seal the jar with tape to avoid any 'messes' that may occur en route. And put plenty of clothing around it to act as padding.
Buying it a once you arrive is always an option too – I've never had any trouble trying to find coconut oil on my travels. But your choices may be more limited when it comes to the quality of the oil.
---
Coconut oil is such a versatile product, that every traveller should carry! Not only can you use it in your diet and on your skin, but it cures a range of traveller-related ailments as well!
Make sure you pack some next time you're lading your luggage!
Liked this? Pin it!