With headlines warning of tensions towards tourists in Barcelona, you'll be forgiven for thinking the Catalan city isn't as welcoming as it once was.
While it's true that the locals are concerned about bad tourist behaviour, overcrowding, and being pushed out of the central city due to increasing prices, overall the city is still an amazing place to visit.
Here's why I believe you should still travel to Barcelona. And how to travel responsibly, so you're not adding to the city's woes.
---
Why you Should Still Travel to Barcelona (Despite the bad Press)
I was holidaying in Barcelona last week. And I won't deny it, I was worried about being a tourist in a city that is apparently anti-tourists.
Perhaps unsurprisingly, I needn't have been concerned. I'm sure tensions do exist, but they're not overt. And they won't ruin your experience of visiting Spain's most celebrated city!
Here are my top 7 reasons you should still visit Barcelona.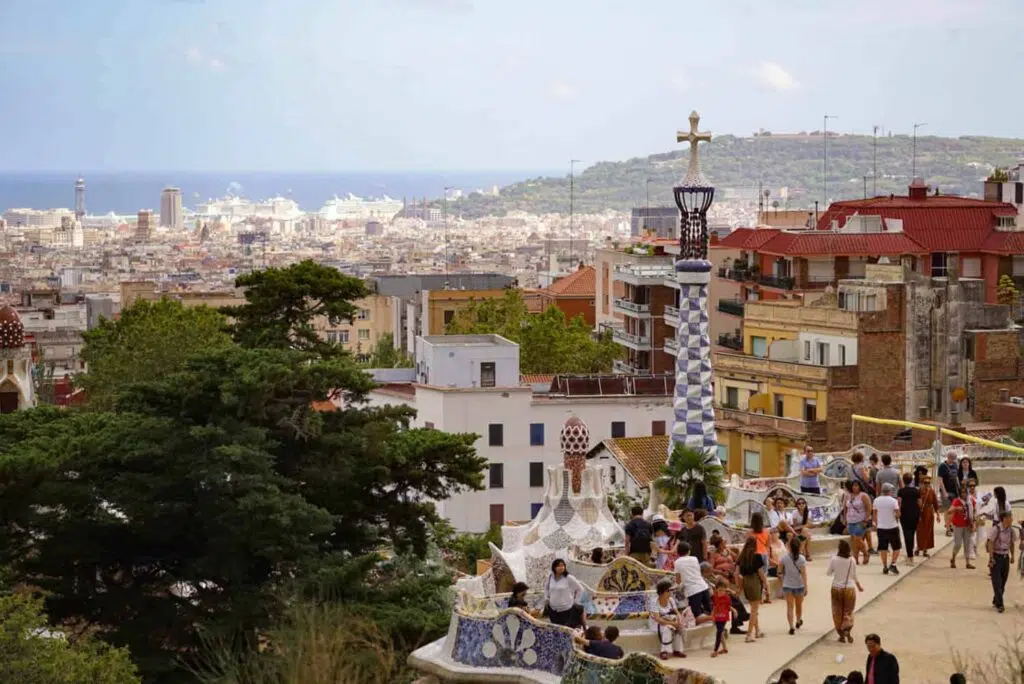 #1 The large majority of locals are still friendly towards tourists
My biggest fear while travelling to Barcelona when the headlines warned me not to, was being met with hostility in the city. But despite being aware of the issues, we experienced courtesy at best and indifference at worst. So no different to travelling anywhere else in the world!
Surprisingly it was on the metro – a place where tensions can run high – that we experienced true Catalan civility. The locals were all too happy to offer their seat to my 4yo son on every train we entered. Rushed commuters issued an apology for the accidental bump. And even the bored-looking train station teller patiently explained that there was a cheaper alternative to the tickets we were about to purchase.
#2 You can still have authentic experiences in Barcelona
While some of the top tourist attractions in Barcelona have lost their appeal due to overcrowding and over-Instagramming, it's still possible to find the authentic side of the city.
Head away from the city centre to find tapas that are tastier and easier on the wallet, boutiques filled with local art and clothing, and bars selling excellent Spanish wines instead of sangria.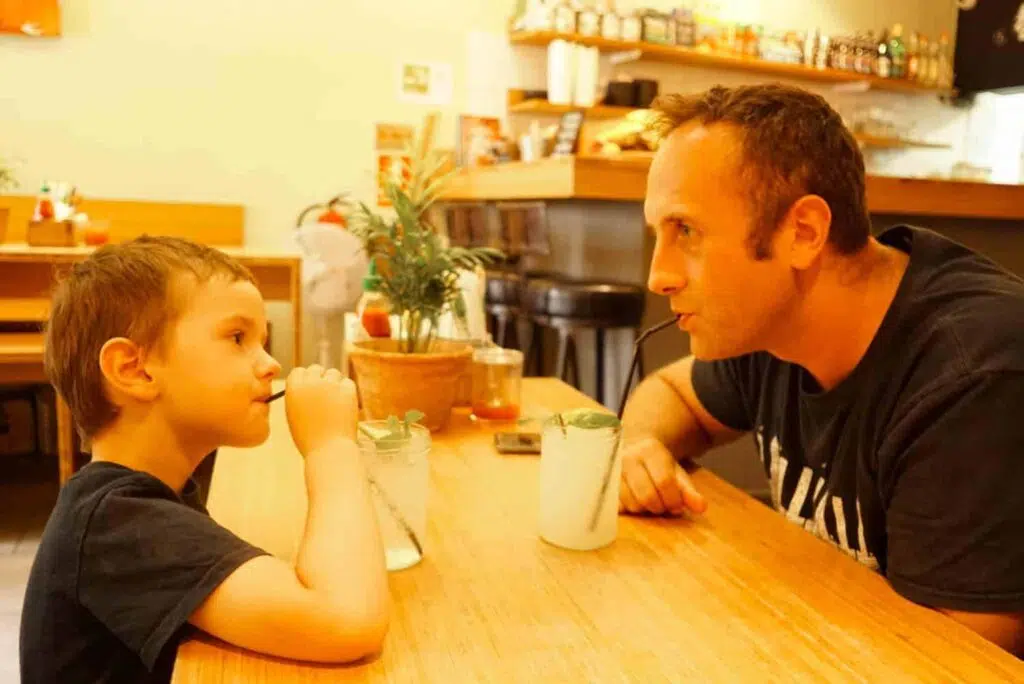 #3 There aren't signs telling tourists to go away at every turn
You know that feeling when you're about to buy something and you become super aware of it – seeing that same model seemingly everywhere?
Visiting Barcelona, I was all too aware of the tensions in the city, and I'd read that angry locals had taken to the streets with their spray cans. Their message? Tourists are no longer wanted.
But even being alert for these statements, I didn't see a single slur at any time on our travels. That's not to say they don't exist – but they aren't at every corner as you would be made to believe.
#4 Barcelona has a unique appeal
Wedged between impressive mountain ranges and the endless expanse of the Mediterranean Sea, Barcelona has a unique appeal that holds its visitors captive.
Where else can you fill your day watching the sunrise at the beach, walking the labyrinth of laneways of the Gothic Quarter in the morning, sampling molecular gastronomy for lunch, taking in Gaudí's feats of architecture in the afternoon and heading to a bar to listen to Rumba Catalana in the evening?
#5 It's not all about Barcelona City
Beyond Barcelona City is a whole other world waiting to be explored. There are many amazing places that can be accessed relatively cheaply and very easily from Barcelona.
Just think the Costa Maresme, Girona, Montserrat (named one of the most beautiful churches in Europe), the Costa Brava and Tarragona – to name a few!
Read: Best Day Trips from Barcelona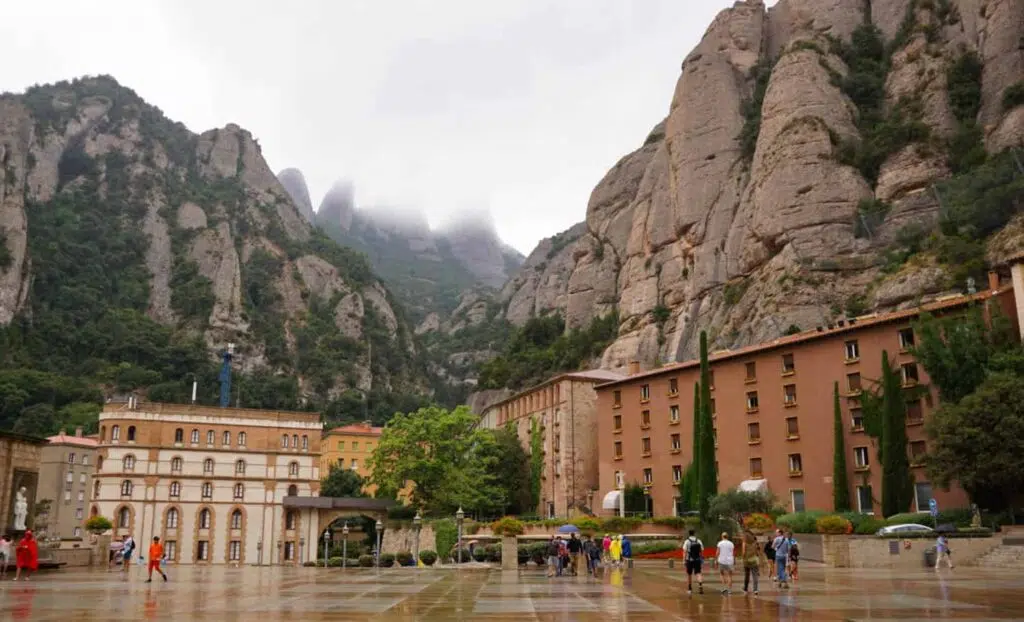 #6 There's always something on in Barcelona
Barcelona has such a great creative vibe. It's no surprise then, that it attracts artists and performers from all over the world – adding to the cosmopolitan vibe of the city. With events happening throughout the year, it's a great place to get amongst the locals to enjoy live music, sports clashes or cultural events.
There's always something happening in Barcelona – and there's something for everyone.
#7 Barcelona still needs tourism
Tourism plays a huge role in the economic health of Barcelona. It provides employment, raises the GDP, and aids entrepreneurial endeavours. I highly doubt tourism numbers will decline due to a few negative articles, but it reinforces why you should travel responsibly and support local businesses who pay their staff fairly.
---
How to Travel Responsibly to Barcelona
An estimated 32m visitors converged on Barcelona in 2016, making it the 12th most visited city in the world. So it's not really a surprise that some of the city's 1.6m local residents are starting to feel frustrated at the changes mass tourism is bringing to the city.
How can we, as travellers, be part of the solution so that the locals don't have to feel that their only solution is to push back on tourists altogether?
Here are some tips for travelling responsibly to Barcelona: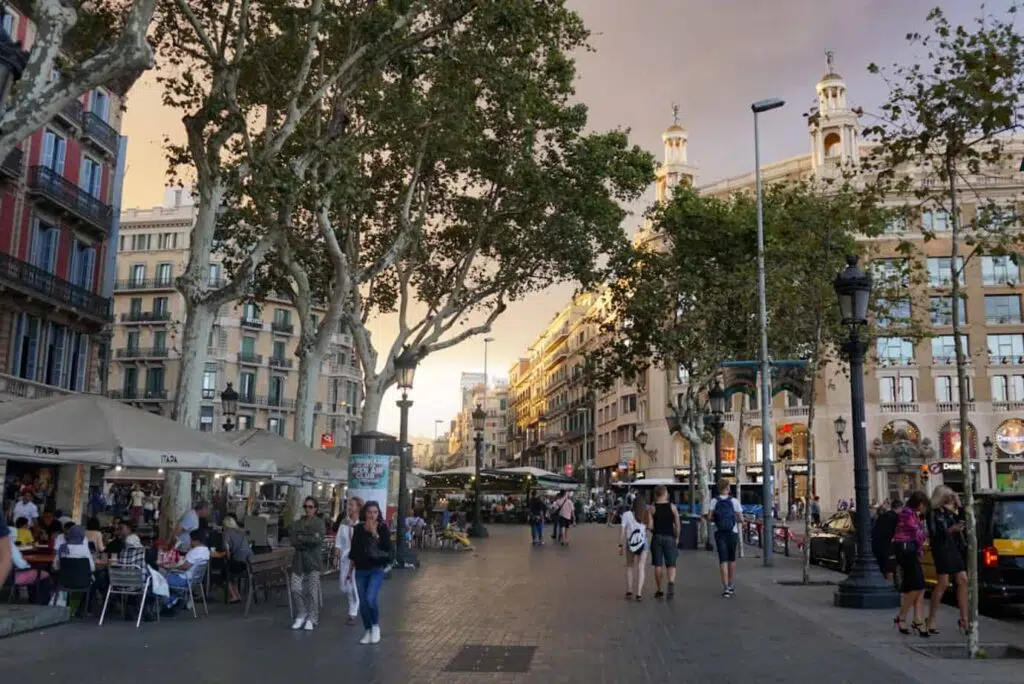 Behave the same way as you would at home
This isn't to say you can't let your hair down. Just have respect for the locals while you're doing it.
Barcelona doesn't exist solely for your entertainment. It's home to the very people that make the city what it is, so show respect for your surroundings, the culture and the people who live there. Basically, don't be these guys.
Support local
This goes for everything – where you eat, what you buy, and where you stay. Eat at authentic establishments. Chose small, locally made gifts as souvenirs. Stay at family-owned B&B's.
You'll not only be supporting the 'little guy', you'll undoubtedly come away with a better appreciation of Catalan culture.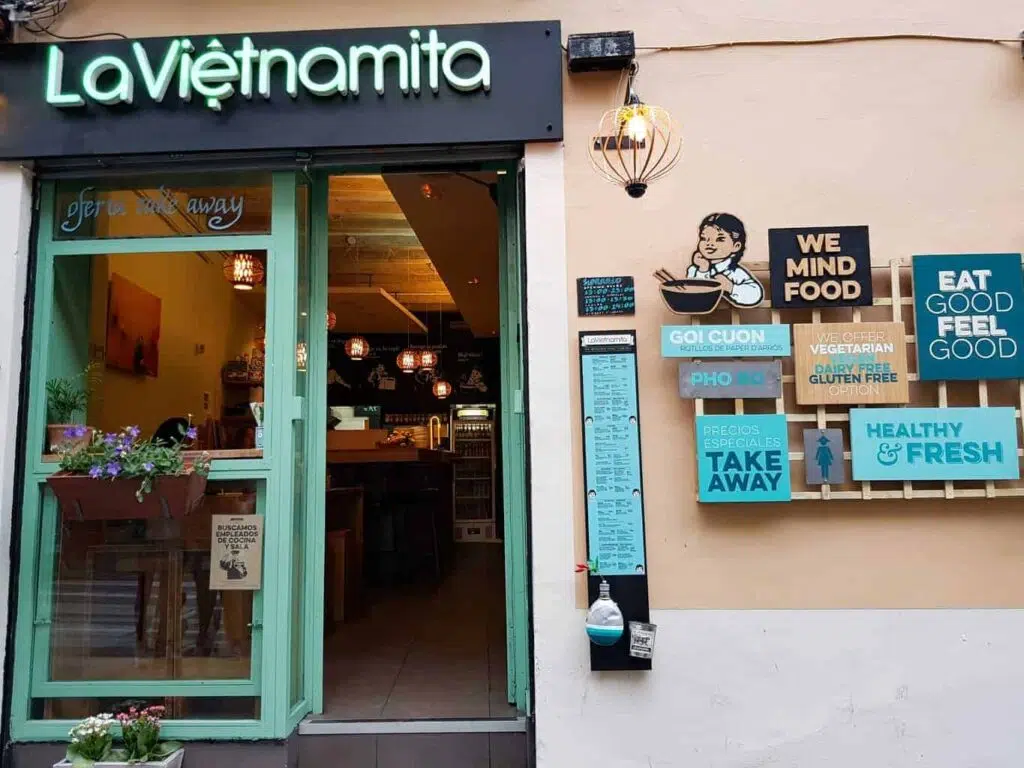 Visit in the off-season
Like most places in Europe – summer is the busiest time to visit Barcelona. Travel in the off-season (winter) months, or in the shoulder-season (Spring & Autumn) to help spread the tourist load. By doing so, you'll also benefit from cheaper prices for accommodation and activities during your visit.
Choose your accommodation wisely
Vacation apartments like those found on Airbnb are taking the heat for rising rental prices in the city. But it's not just Airbnb that are to blame, it's the investors that are buying up apartments in the city and turning them into short-term holiday rentals.
Airbnb can still be a great option for accommodation in Barcelona. But choose apartments that are normally lived in. Or, even better, rent a room in a shared house for a more social experience.
Alternatively, you could try couch surfing, home exchange, or even house-sitting!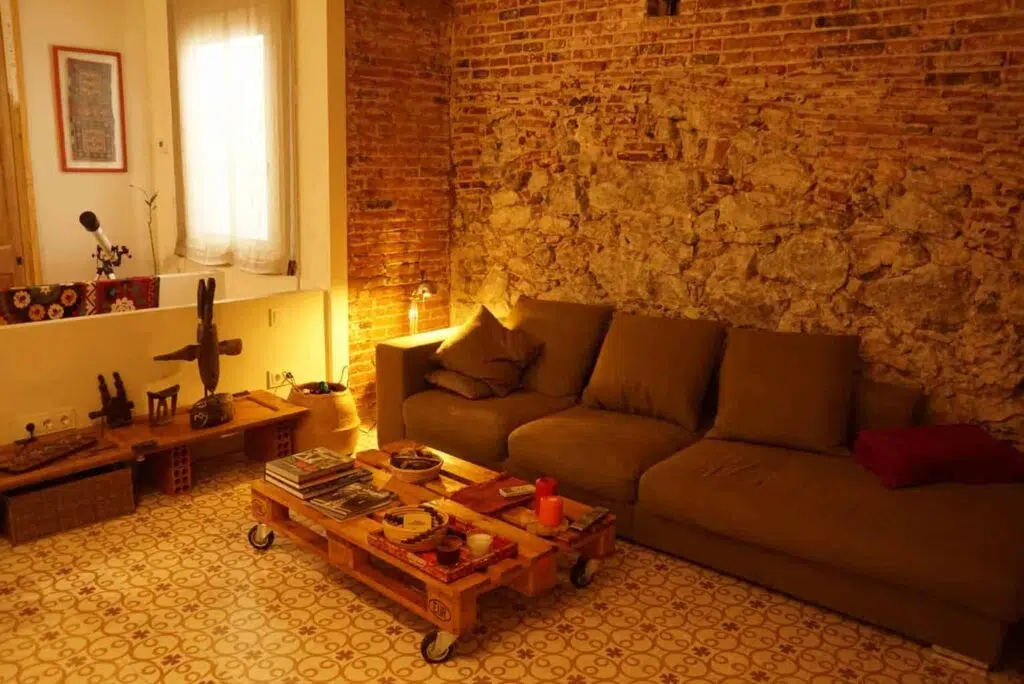 Make your own way in the city
Skip the queues and the crowds by staying away from the more popular attractions and finding your own way to enjoy the city.
There's plenty to experience in Barcelona – including some true hidden gems! Uncover your own itinerary and you'll have a unique take on the city – and a better story to tell.
---
Barcelona continues to be an incredible holiday destination, with something to offer everyone. So book that trip – just make sure to travel responsibly. So that everyone wins…
Liked this? Pin it!