Avignon, the jewel of Provence, has long attracted a high calibre of visitor. In the 14th century, Pope Clement V decided to leave the corruption and deadly politics of Rome behind him, and set up shop in Provence – and who could blame him? The stunning Popes' Palace stands to this day as a testament to the 70 years that the papacy spent in Avignon, and medieval history oozes from every corner of this remarkable city.
Yet, Avignon has retained a modern, vibrant feel alongside its medieval treasures. An active student population and an annual performing arts festival ensure that this Provençal city keeps moving forward, and it remains the cultural hub of the region. In July, the city swells with thousands of artists, actors and dancers, and visitors are treated to all kinds of entertainment in the leafy squares. What's more, hotels in Avignon are some of the region's finest and make the perfect base for exploring the wider region.
Avignon accommodation can become scarce in the summer, especially at the height of the festival season in July. However, there are plenty of beautiful Avignon hotels in and around the centre, and you're sure to find the perfect spot to rest your head as you explore the city. If you're not sure where to stay in Avignon, use this handy guide as inspiration.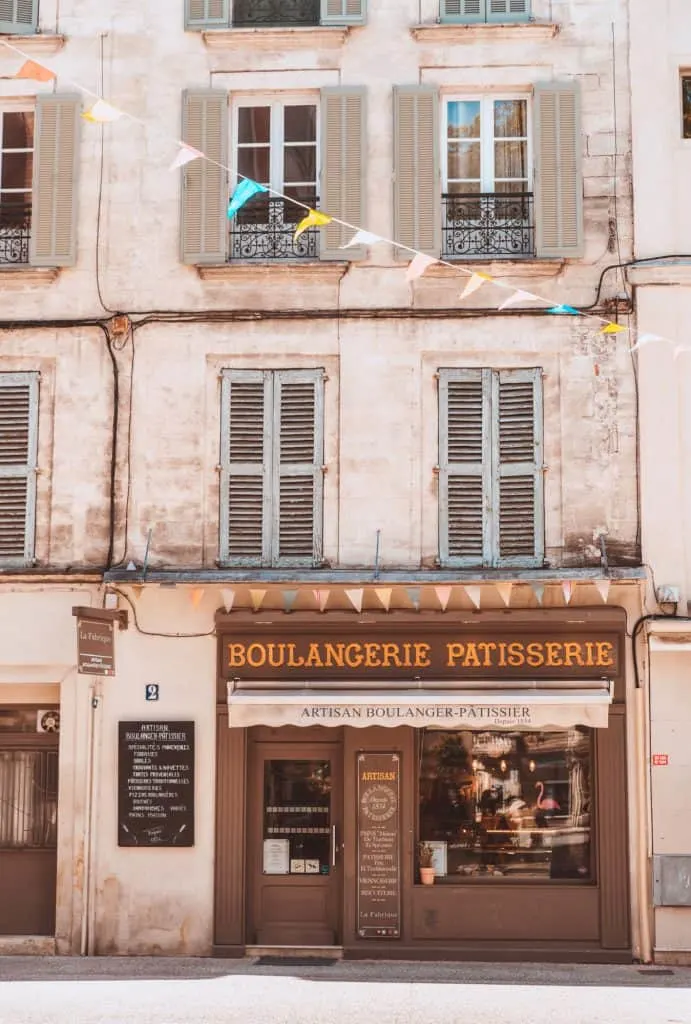 Read Also: The Best Vacation Rentals in Avignon
---
Best Hotels In Avignon, France
From traditional townhouses with hidden inner-city gardens to secluded country estates, Avignon hotels have a lot to offer every kind of visitor. As a Provence local, the below recommendations are based on either personal experience, friends/network recommendations, or feedback from you – my readers. And I aim to update them regularly!
Disclaimer: I personally use and recommend Booking.com for the best rates and service. As an affiliate, if you make a booking through one of my links, I will receive a small commission – at no extra charge to you. Merci for your support!
---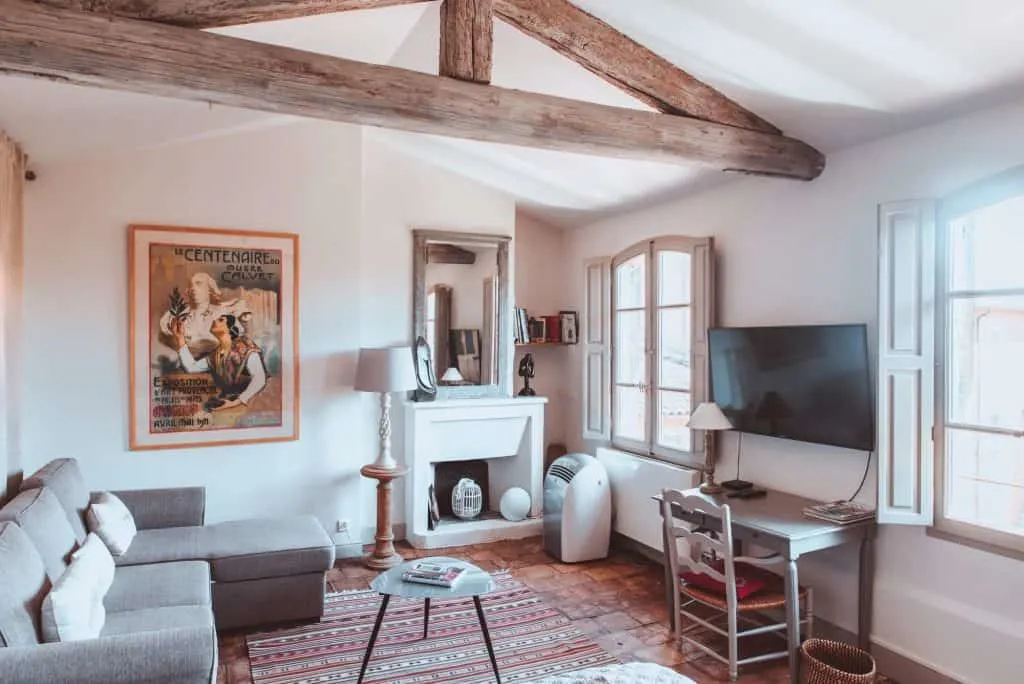 An elegant guest house set inside the old city walls, Les Jardins de Baracane offers an authentic experience in Avignon. Perfectly located for exploring the city's attractions and attending key events, this quaint Avignon B&B affords you a respite from the crowds within sumptuous surroundings.
Large, light and airy bedrooms welcome you to this inner-city haven, and character features combine with modern conveniences to ensure your stay is a comfortable one. All 5 rooms overlook the abundant garden below, and a shimmering swimming pool completes the scene at the rear of the section.
A simple but delicious continental breakfast is served in the garden terrace and your hosts are all too happy to impart their local knowledge on you to make sure you get the most out of your stay.
---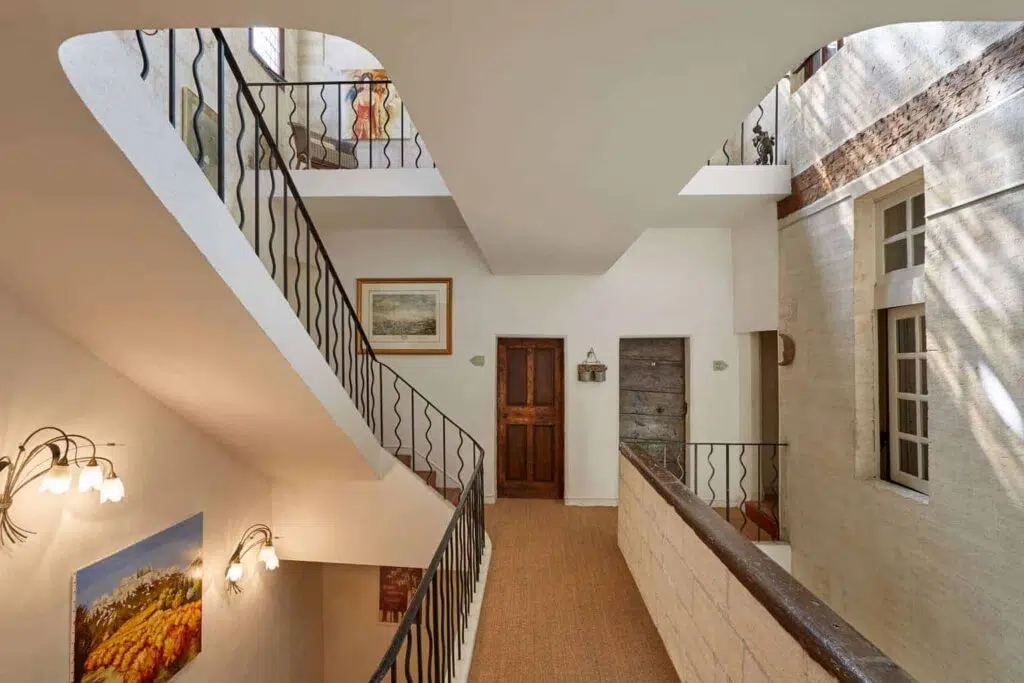 Occupying a former silk factory that dates back to the 16th century, the Hotel De L'Atelier is a hidden refuge in the fortressed village of Villeneuve‑Lez‑Avignon. It lies just across the Rhône River from Avignon, with thick stone walls encircling a lush garden and private courtyards basked in sunshine. Tastefully decorated rooms boast en-suites with earthy French toiletries and indulgent baths, as well as private terraces in some.
This boutique hotel in Avignon provides easy access to not only the old city centre but the cultural attractions in the surrounding region, including local markets and wineries that blanket the undulating hills. Hotel De L'Atelier's charming lounges await in the evenings, with an open fireplace and well-stocked library of books and maps for planning the following day's adventures.
---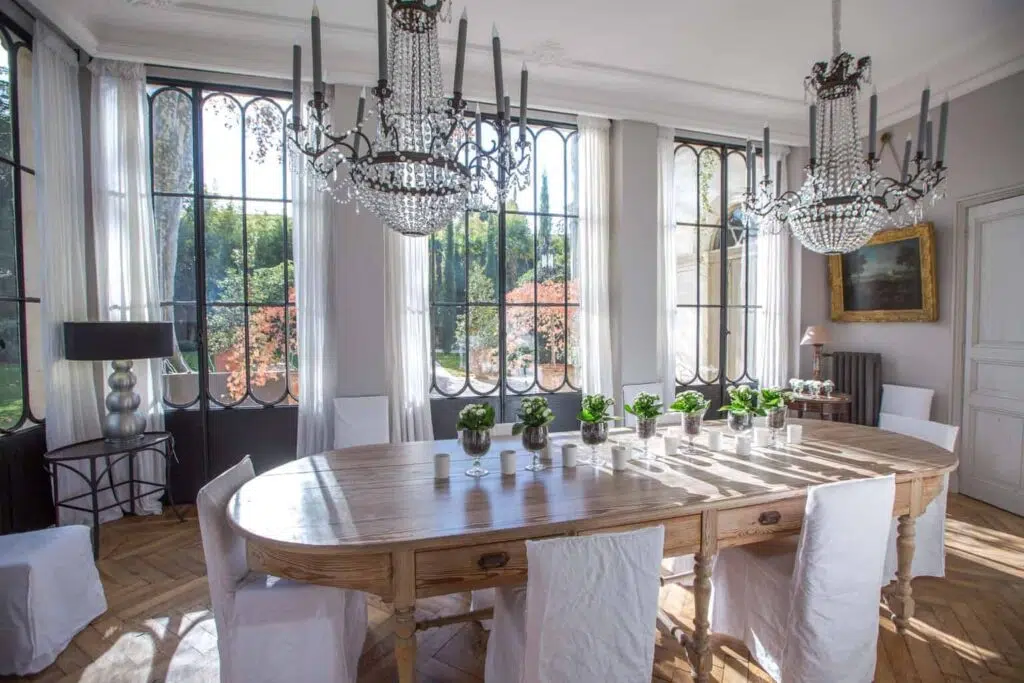 Adorned with artworks and antiques from the 17th – 20th centuries, La Divine Comédie is a hidden retreat in Avignon's historic heart. It nestles in a peaceful garden with koi-filled ponds and a glass-walled orangery, not to mention enviable views of the Popes' Palace. As you step inside, there's something to attract the eye around every corner in the Gilles Jauffret-designed interior, including an elegant lounge and well-stocked library dedicated to art and design.
Individualised suites with king-size beds and oversized tubs make this an alluring destination for couples, with subtle touches of Avignon and Provence that give this boutique hotel a strong sense of place. From the smell of fresh flowers at the breakfast table to the sound of songbirds while soaking in the outdoor jacuzzi, La Divine Comédie is a true Avignon hidden gem.
---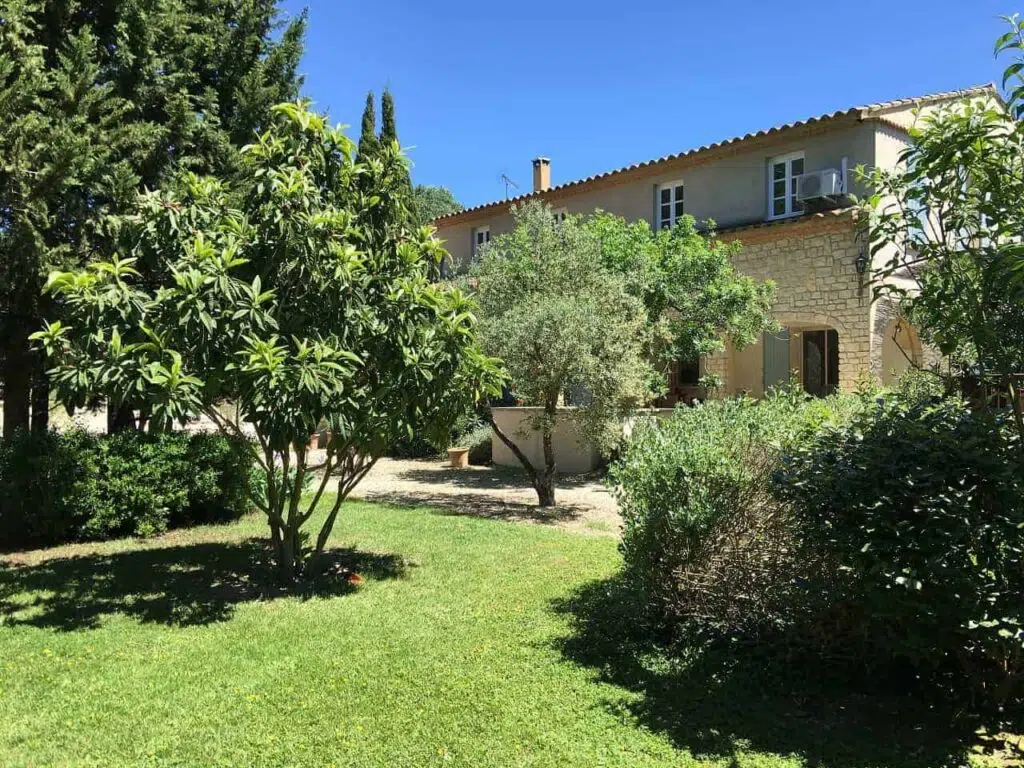 Exuding all the charms of Provence, La Bastide des Anges is a tranquil retreat on the doorstep of Avignon. It lies on the island of Barthelasse – an natural oasis created by a branching of the Rhône River – with a bridge offering a direct connection to the city's medieval heart.
Individually decorated rooms are adorned with locally-sourced antiques and pastel hues while the surrounding grounds are filled with fruit trees and native Provençal species. A short stroll from the sparkling swimming pool is an old wooden caravan for those seeking a distinctly unique stay while a sun-drenched terrace invites guests to relax. A five-minute drive separates the peace and serenity of this countryside sanctuary with the vibrancy and animation of central Avignon.
---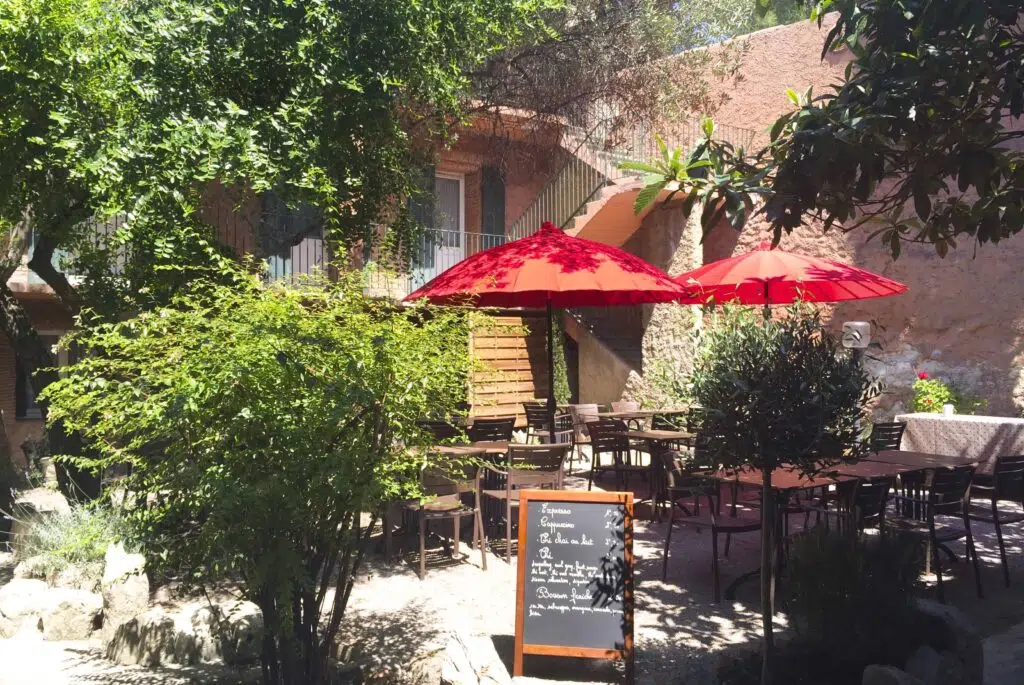 Boasting an enviable setting within the ancient walls of Avignon, Le Magnan is a two-star hotel offering everything guests need for a comfortable stay. En-suite bathrooms come as standard in each of the contemporary rooms, with a diversity of choices for solo travellers, couples and families.
A hearty buffet breakfast is served each morning in the sun-dappled dining room or can be enjoyed on the serene garden patio. This oasis of green is a welcome surprise at the exterior of the hotel, offering a place for guests to relax with a good book and enjoy the Provençal sunshine. Complimentary Wi-Fi and daily newspapers are also provided for guests, all just a short stroll from the transportation hub of Gare d'Avignon Centre.
---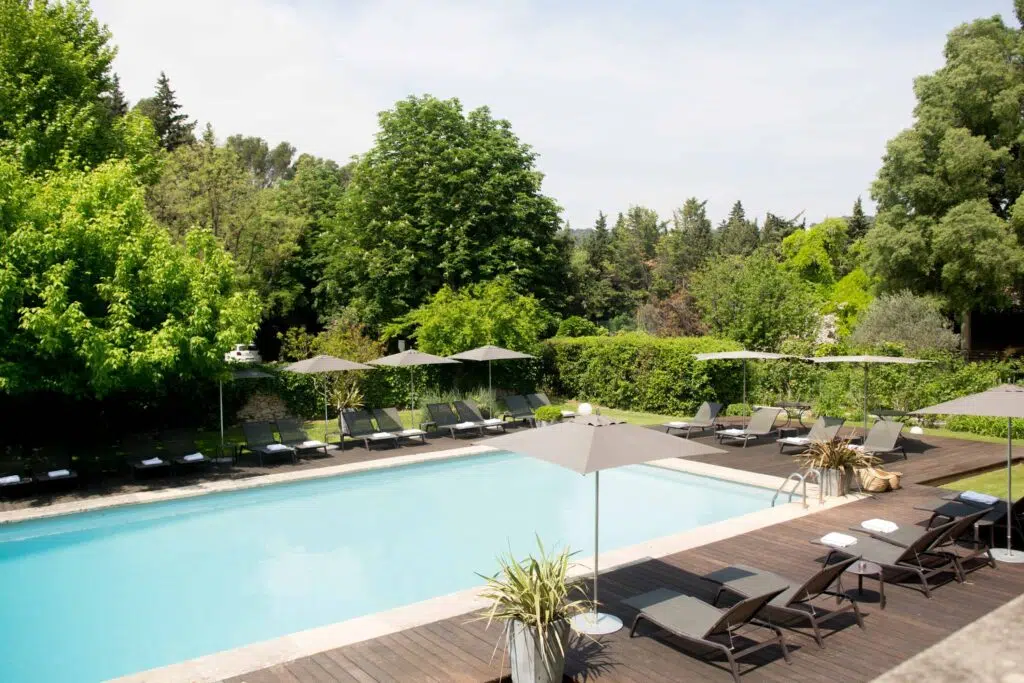 Tucked away in the medieval village of Villeneuve-lez-Avignon, Le Prieure is a five-star hotel that occupies a charismatic 14th-century monastery. It's surrounded by whimsical gardens and alfresco terraces draped in wisteria, together with a sparkling swimming pool, tennis court and wellness spa.
Contemporary styling meets ancient stone walls in the beautifully appointed rooms and suites, with all the modern comforts that make for a luxury stay. The outstanding Restaurant Le Prieure has been awarded a Michelin star, with chef Marc Fontanne crafting an inspiring menu of gourmet southern French fare. Situated just a stone's throw from the heart of Avignon, Le Prieure is a luxurious base for discovering its historic landmarks, together with the surrounding wine routes and natural parks.
---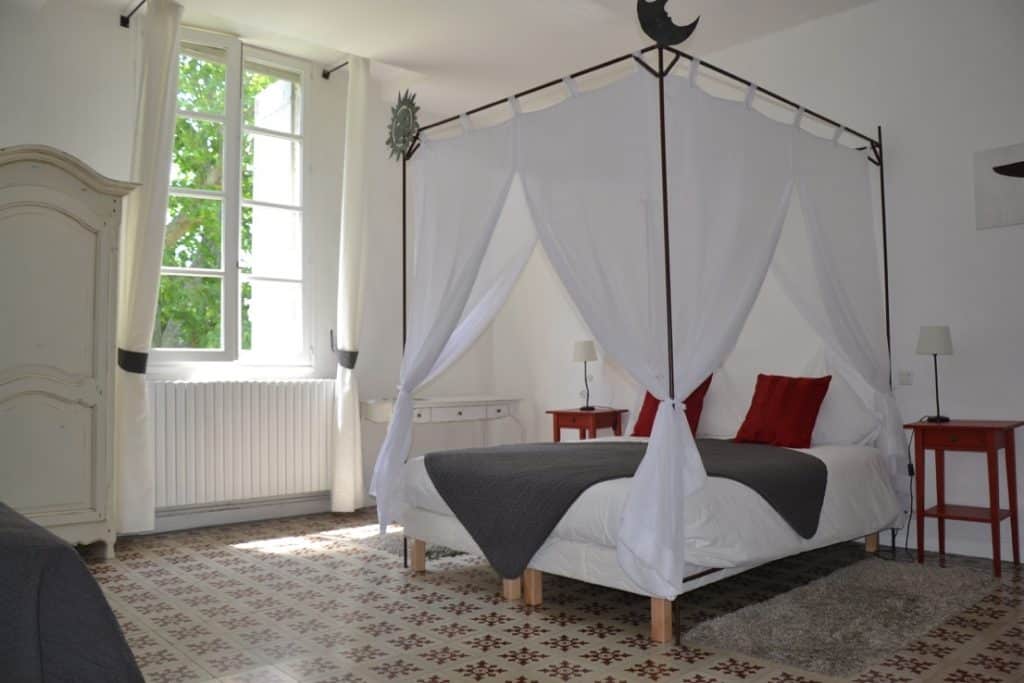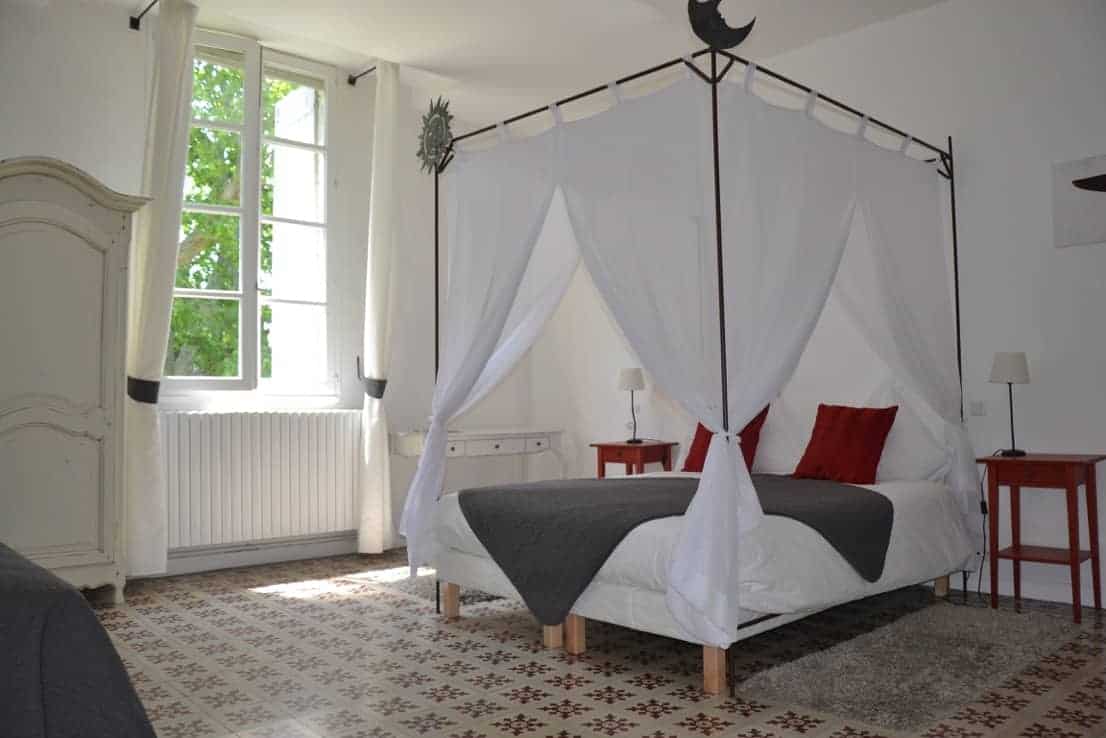 Set within a beautifully restored 17th-century Provençal farmhouse, the Mas de Capelou is a tranquil retreat for both couples and families. It's situated on the peaceful island of Barthelasse, which is directly connected by bridge to the medieval heart of Avignon. Five minutes' drive will see you exploring the cultural attractions and restaurants for which this city is renowned, with the peace and serenity of Mas de Capelou awaiting at the end of the day.
This boutique hotel near Avignon features just five suites, with exposed stone walls and high ceilings that hark back to its earliest years, while being equipped with all the modern comforts guests crave. Sprawling gardens surround the farmhouse and its enticing swimming pool, with plenty of outdoor seating areas for soaking up the sunshine.
---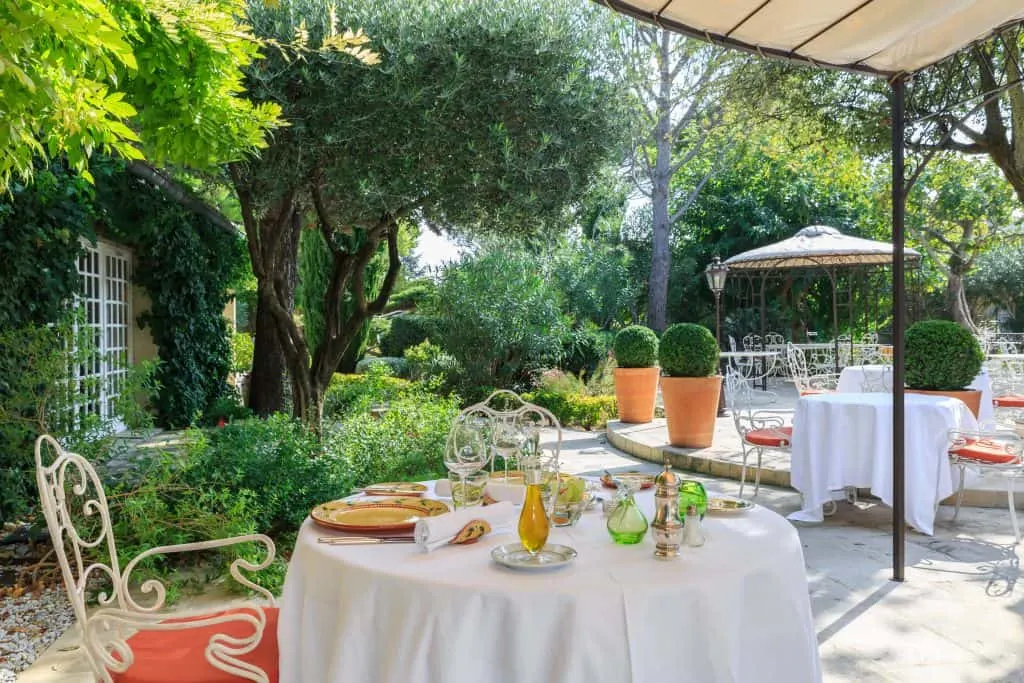 Nestled amidst peaceful gardens on the outskirts of Avignon, the Auberge de Cassagne & Spa is a classic French country house that exudes charm and luxury. Floral prints and pastel shades feature in the spacious rooms and suites, creating a homely ambience while boasting all the modern amenities you'd expect of a five-star hotel.
Chef Philippe Boucher is the creative mind behind the hotel's renowned restaurant where gourmet Provençal cuisine is showcased, accompanied by an outstanding choice of wines and the region's best vintages. The indulgent spa is a haven of relaxation for massages and beauty treatment while two pools, a sauna and eucalyptus steam room are among the leisure facilities.
The Auberge de Cassagne & Spa provides a secluded setting for exploring the medieval landmarks of Avignon, together with the wine routes and natural landscapes of southern France.
---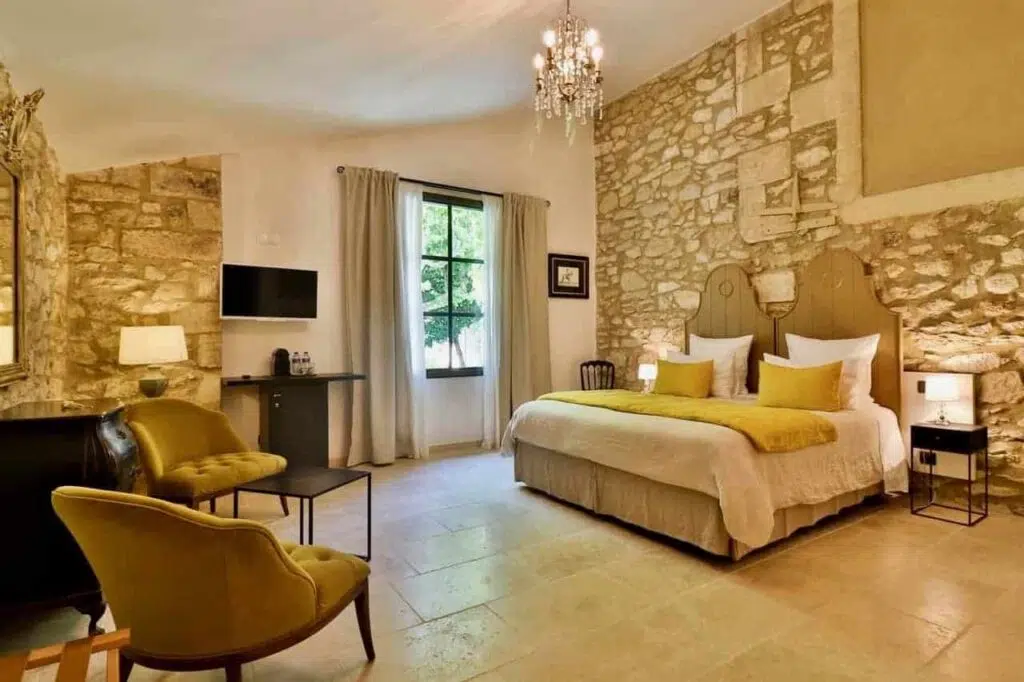 Celebrating the authenticity and charm of a Provençal farmhouse, the Mas Château Blanc lies on the island of Barthelasse, which has been nicknamed the "green lung" of Avignon. It occupies an 1870 farmhouse that's been beautifully restored, with earthy materials and textures throughout. Modern amenities combine with old-world charm in each of the five guest rooms and suites, one of which is suitable for families.
An alfresco breakfast featuring locally-sourced and organic produce is included in stays while the saltwater pool invites guests to relax during the warmer months. Surrounded by countryside, this B&B in Avignon is ideal for those wanting a peaceful setting while being just 10 minutes' drive from the heart of Avignon, its museums, restaurants and the Palais des Papes.
---
Directly opposite the Palais des Papes and a quick stroll from the Rocher des Doms, La Mirande is considered one of the most romantic hotels in Avignon. No expense was spared in its boutique restoration, with authentic furnishings and decor that harks back to the 18th century. Antique furniture, wall tapestries and exquisite chandeliers combine with modern technology in the beautifully appointed suites while sumptuous gourmet experiences await in the gastronomic restaurant.
Originally built in the 14th century, the property has been re-envisioned as a luxurious hideaway, with stunning views of the Palais des Papes' medieval façade. Aside from the hotel's cooking school where you can train with some of Avignon's best chefs, La Mirande boasts a peaceful garden and a gift shop selling locally-made porcelain, linen and accessories.
---
Looking for more Provence travel inspiration? Don't forget to join our free Facebook group Provence Travel Planning!
---
KEY THINGS TO DO IN AVIGNON
Avignon is a fascinating city with an even more impressive past. Take the time to savour the sights, both within and outside the ancient city walls. For a full list of things to do in Avignon, have a good read of this article. But in the meantime, here's a little inspiration to whet your appetite.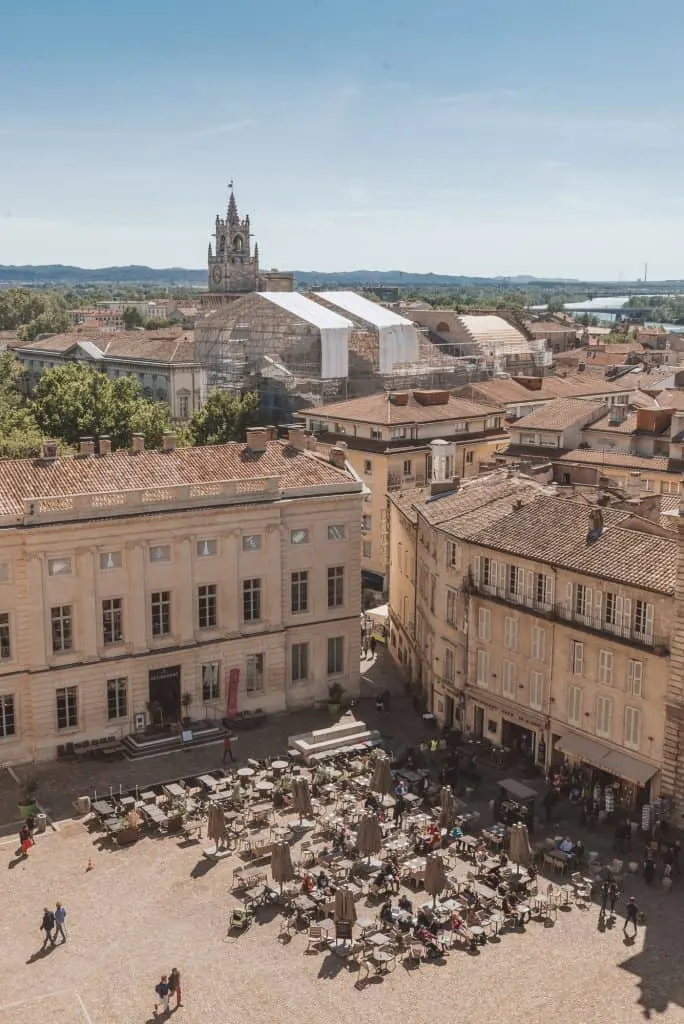 Palais des Papes
It's impossible to even think of going to Avignon without planning a trip to the lavish papal palace, a UNESCO World Heritage Site and the city's most impressive attraction. Looking out over the Rhône, the palace is an imposing Gothic masterpiece, and visitors can tour the cloisters, papal bedrooms and chapels, marvelling at the beautiful frescos and learning more about the intrigues that shaped this tumultuous period in France's history.
The Pont Saint-Bénézet
According to local legend, long ago, an impoverished shepherd named Bénézet was instructed by a group of angels to build a bridge over the mighty River Rhône. Imbued with divine strength, Bénézet was able to move a huge rock to the riverbed in order to facilitate its construction. The resulting stone arched bridge was once the pride of the city, and was widely believed to have been miraculously constructed. Unfortunately, most of the bridge was washed away in the 17th century, but several arches remain, along with the folk songs that commemorate the medieval dancing on the bridge.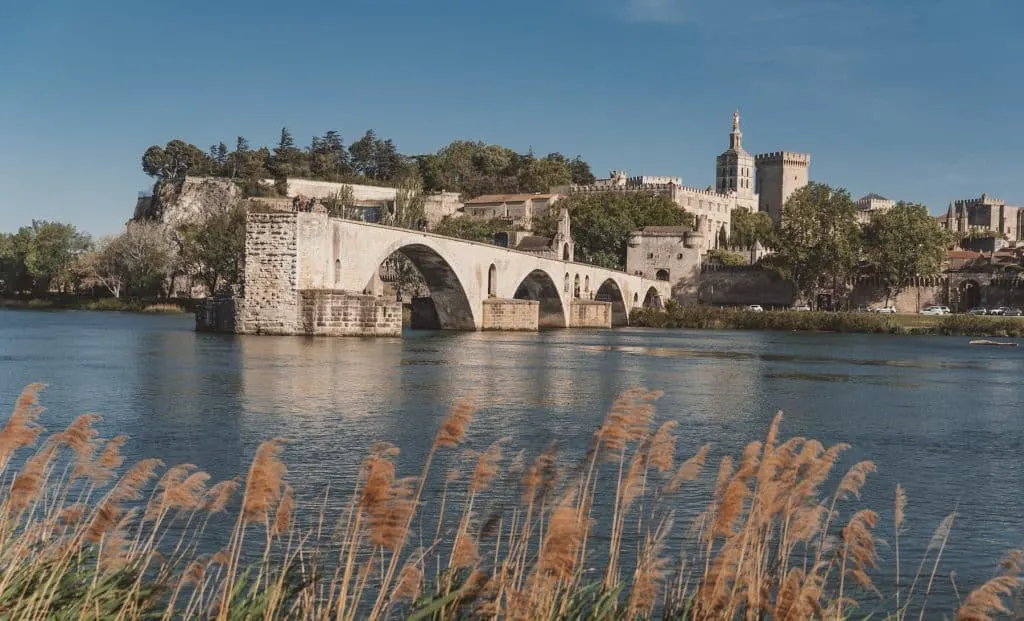 Place du Horloge
Named after the monumental Gothic tower that looms over the square, this part of Avignon's city centre is the perfect place to make a pit stop after a busy day of sightseeing. This is also the place to be during the July festival, when Avignon fringe performers set up camp in the square, entertaining the crowds sitting at the restaurants and terraces that line the square. If you're here at Christmas don't miss the festive markets.
The Pont du Gard
Just 25km from the centre of Avignon, the Pont du Gard is a monumental reminder of Roman power in the south of France. This incredible three-tiered aqueduct towers over the region, creating a wonderful spectacle. At its height, the Pont du Gard transported 200,000 cubic metres of water per day, and was a grand statement of roman power and endurance. Even today, this is a wonderful spot for a picnic.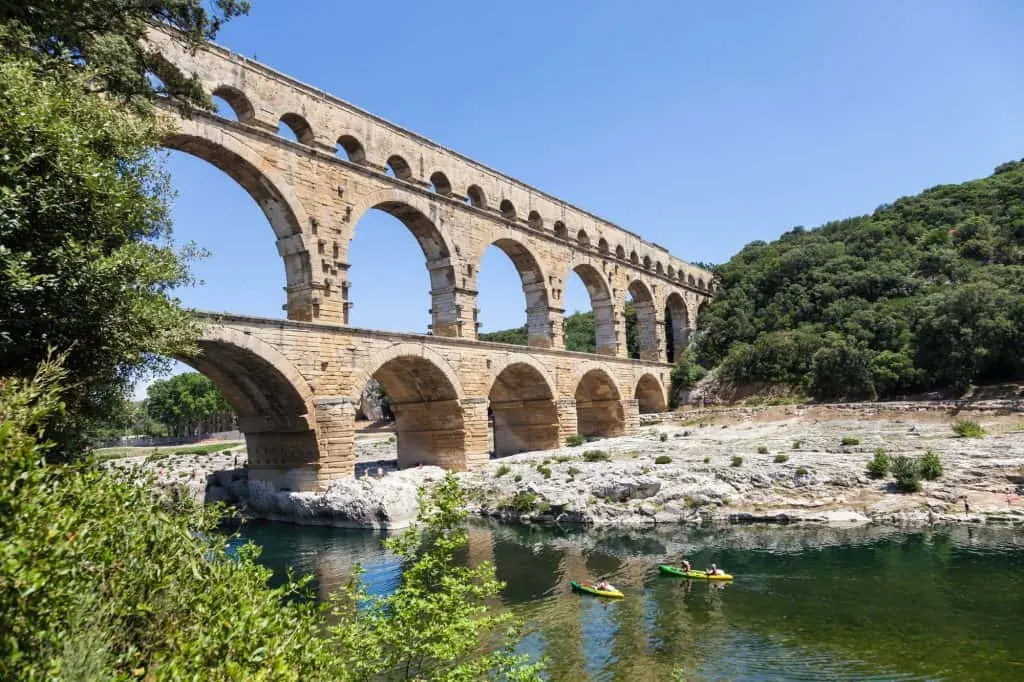 Basilique Saint-Pierre d'Avignon
This gothic tribute to the Avignon popes is filled with Renaissance and Baroque art, and is a glitzy monument to the city's Christian past. The real highlight is the pair of magnificent walnut-sculpted doors, and inside, the church houses a number of important sculptures and paintings from the late Renaissance and Baroque periods.
---
---
When deciding where to stay in Avignon, it can be hard selecting the best hotel to meet your needs. I'd recommend deciding whether a stay in the historic heart of the city VS a country escape appeals more, and then seeing which of these Avignon hotels best suits your style and budget.
Still undecided or looking for other places to stay on your trip to Provence? Check out our full Provence Hotel Guide here.
Pin this for later!