From ancient Greece to North Africa, different Mediterranean cultures have all left their mark on Marseille, and this dynamic melting pot has plenty to keep visitors entertained. However, choosing where to stay in Marseille can be tricky – especially if it's your first visit – so use this handy Marseille hotels guide to find the best places to stay in the city.
Vacation rentals more your style? Read our guide to the Best holiday homes in Marseille instead.
---
Best Places To Stay In Marseille
A far cry from the refined, leafy boulevards of Aix and Arles, Marseille has always expressed something of the defiant, rebellious streak in the French character. Even the rousing French national anthem earned its nickname (La Marseillaise) when Parisians heard it sung by volunteer soldiers who had marched all the way from Marseille to the capital.
Marseille is messy, chaotic, a heady mix of cultures and a city that constantly reinvents itself along with each new batch of arrivals – in short, it's one of the most exciting urban centres in the south of France.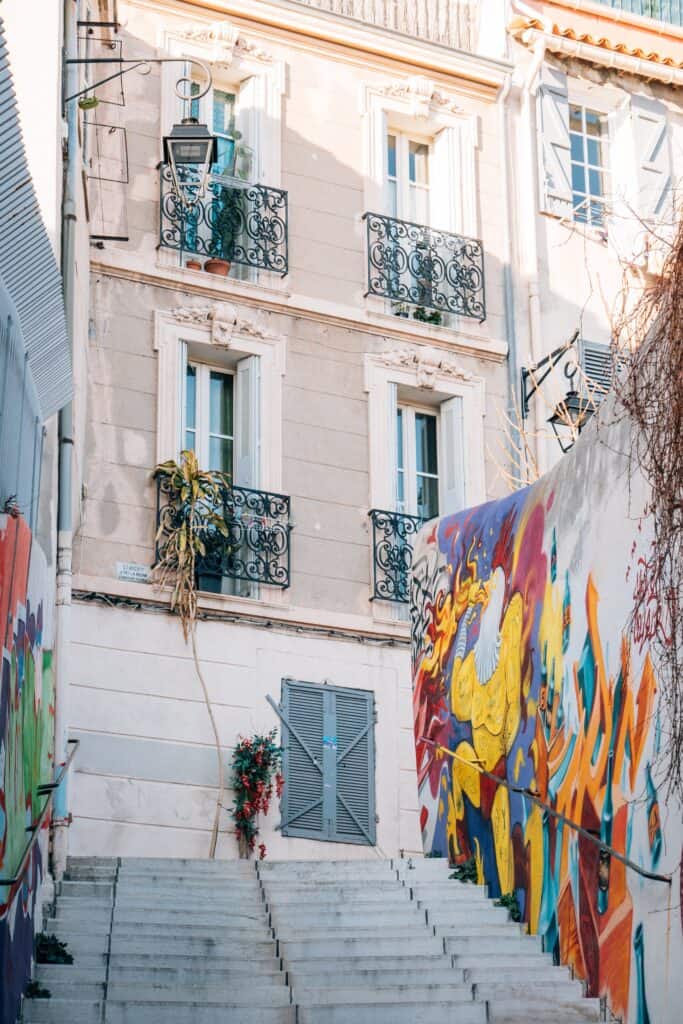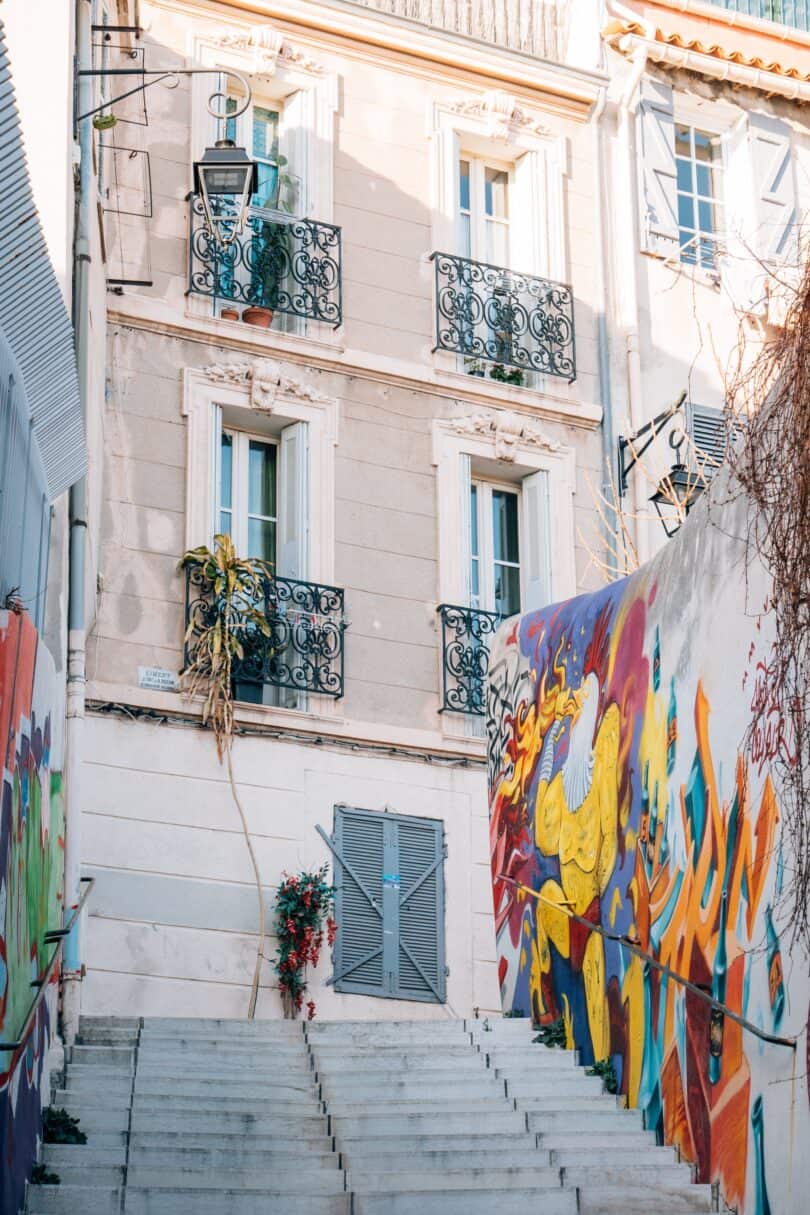 In contrast to its reputation for scruffiness, Marseille has undergone a renaissance in recent years, and many of the city's historic quarters have been regenerated. Now you're likely to find chic and trendy restaurants, vibrant markets, top-class museums and plenty of upmarket Marseille hotels.
Despite the unstoppable gentrification, the city's streets have retained a rustic, shabby charm, and a weekend spent exploring Marseille in the sunshine is a real pleasure.
In order to take it all in, we recommend staying central, both in the Vieux Port area and the districts immediately surrounding it such as the 1st, 2nd and 6th arrondissements of Marseille.
---
Best Hotels in Marseille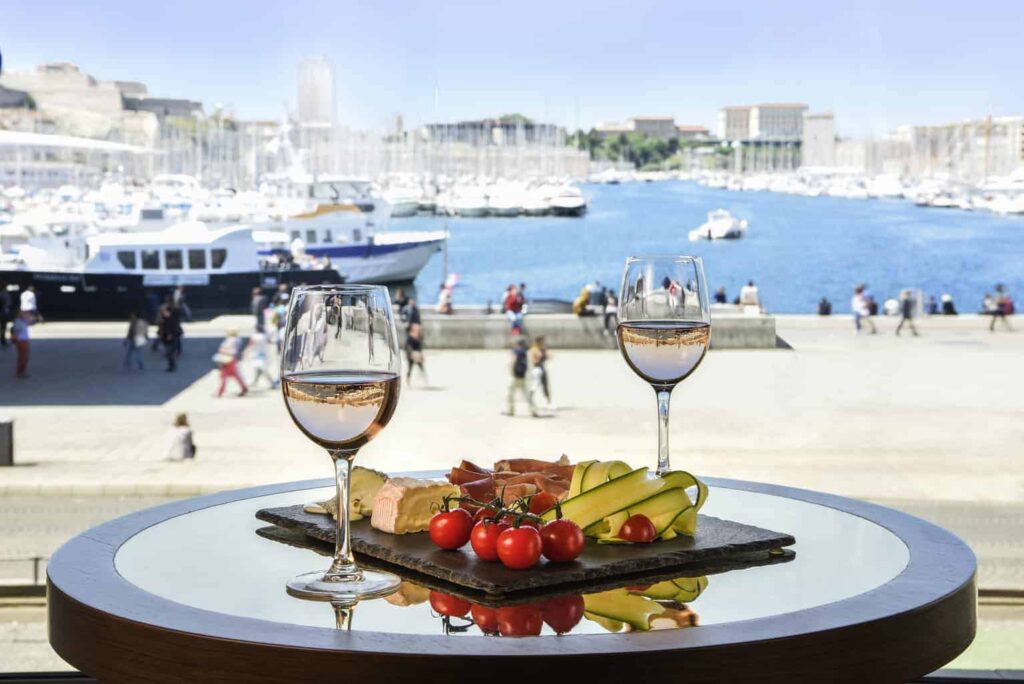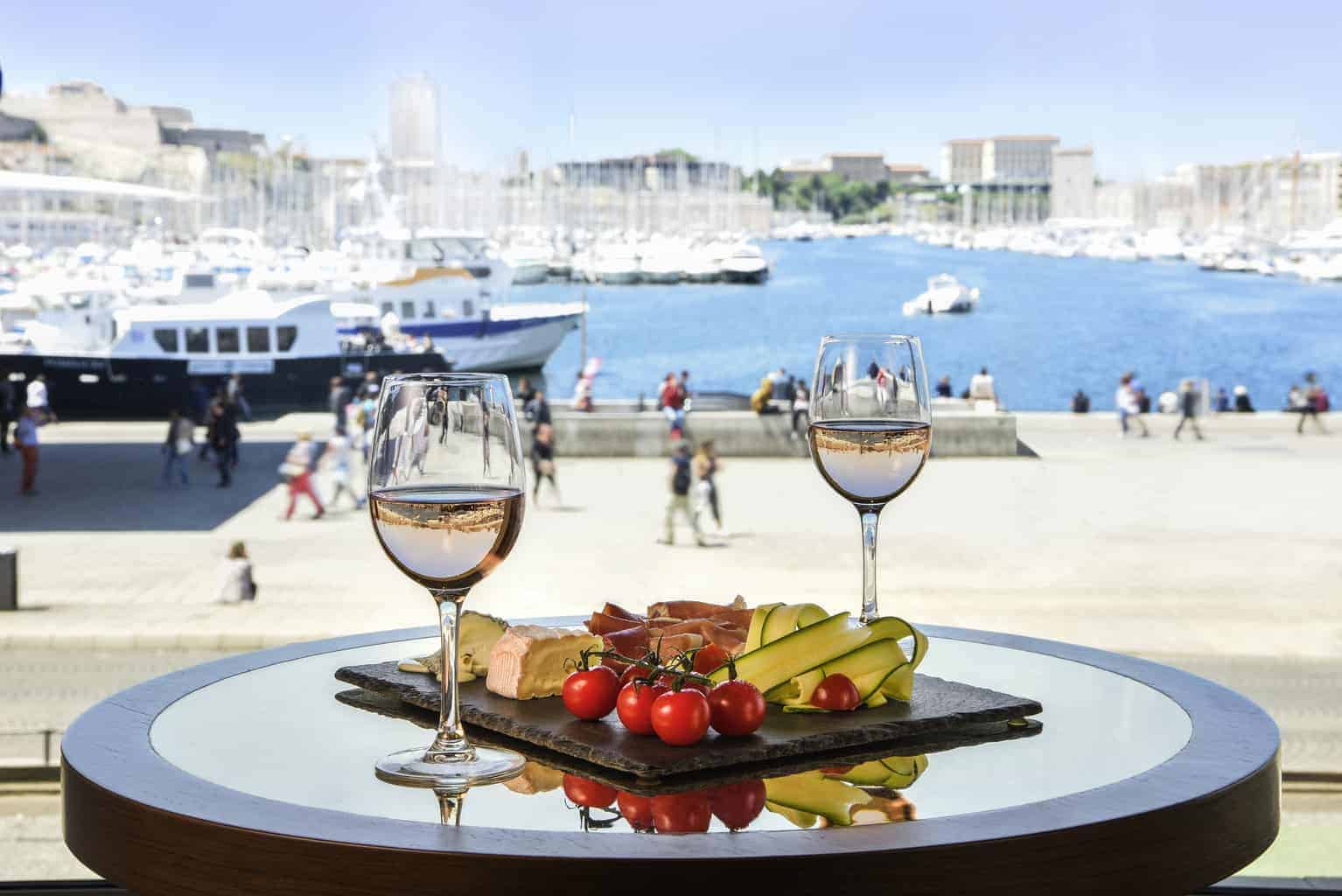 From chic and trendy to homely and cosy, Marseille hotels really know how to deliver on all fronts. Choose a swanky hotel in the Vieux-Port for swoon-worthy views, or something a bit more low-key for a more authentic experience – the choice is up to you.
As a Provence local, these recommendations are based on either personal experience, friends/network recommendations, or feedback from my readers. And I update it regularly!
Disclaimer: I personally use and recommend Booking.com for the best rates and service. As an affiliate, if you make a booking through one of my links, I will receive a small commission – at no extra charge to you!

---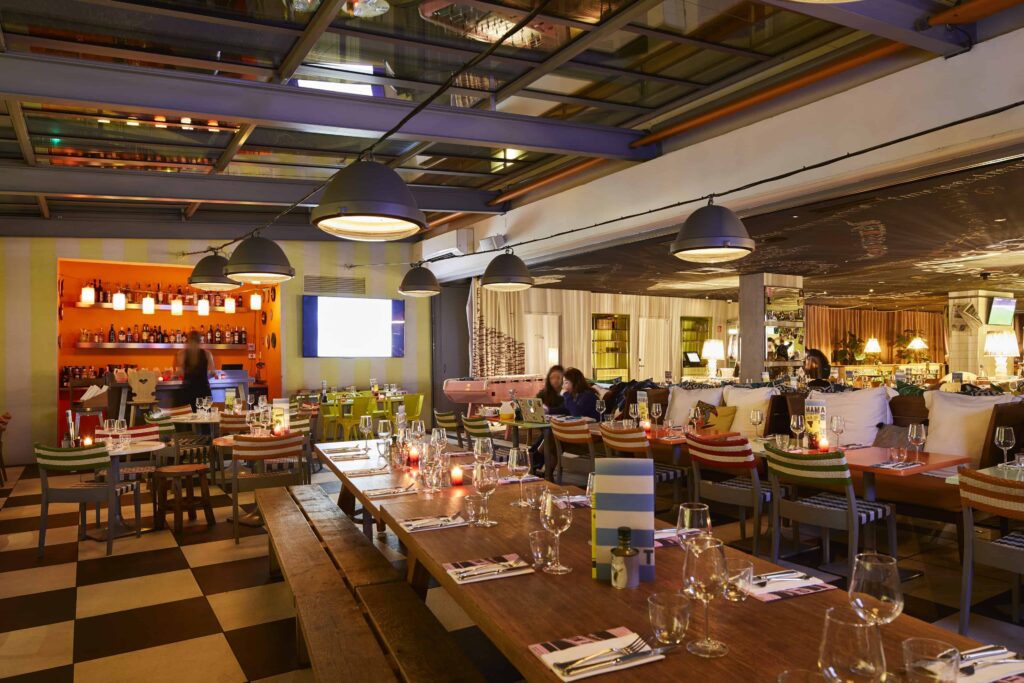 With graffiti-inspired artwork decorating its public spaces, the Mama Shelter is an art and design-themed hotel in Marseille's fashionable 6th district. Its interiors were envisioned by French designer Philippe Starck, including a lively restaurant space and minimalist rooms adorned with vibrant splashes of colour.
The authentic surrounding neighbourhood makes it an ideal base for those who don't want to be in the heart of the tourist action, although convenient public transport will whisk you there in no time at all.
Pets are welcome at this hip and eclectic property, as are those travelling with kids in the well thought out family rooms. There's no shortage of entertainment after a day's exploration, with table football and live music performances throughout the week.
---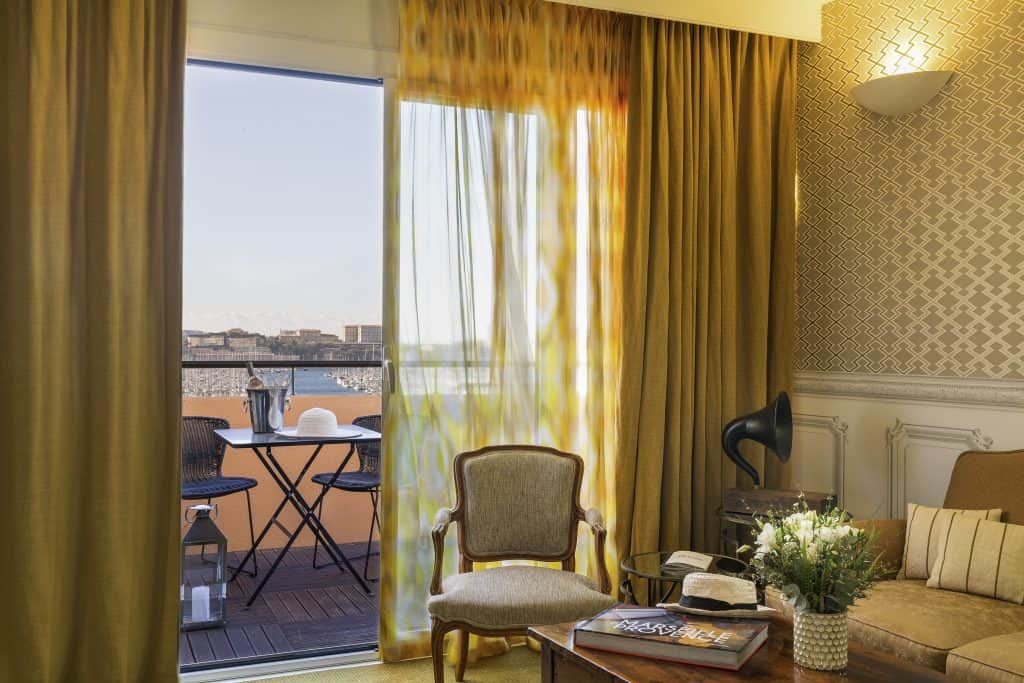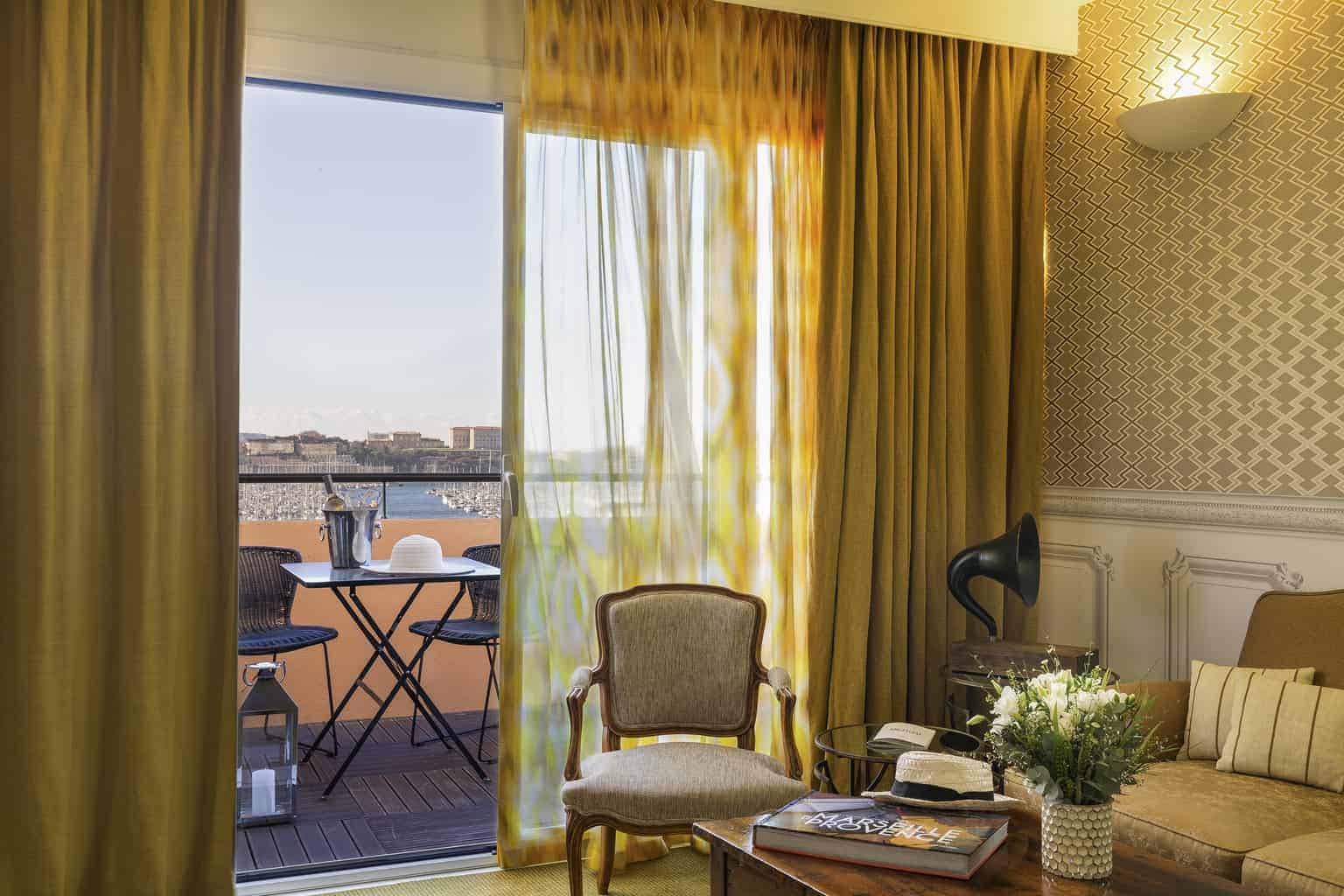 Dominating Marseille's historic harbour since 1816, the Grand Hotel Beauvau is an iconic landmark that has welcomed guests such as novelist George Sand and composer Frédéric Chopin. It still exudes timeless elegance in its classically-styled rooms and suites while recent renovations have given a contemporary lift and all the modern comforts you'd expect of a four-star hotel.
It's situated in the heart of Marseille and within walking distance of the city's acclaimed museums and forts, not to mention an exceptional choice of restaurants and bars.
At the end of a long day's sightseeing, guests can enjoy sundowners on the charming terrace or rejuvenate with a swim in the heated indoor swimming pool. The Duplex Suites have been designed with families in mind and there are numerous rooms accessible to wheelchair users.
---
With rooms inspired by a grand ocean liner, the Best Western Plus Hotel La Joliette mirrors its setting amidst Marseille's historic harbour. Rich textures and warm splashes of colour give it a distinctly Mediterranean feel, with luxurious facilities that include a stone-walled swimming pool and rejuvenating hammam.
Families are catered for with additional beds in the Deluxe Rooms, with wheelchair accessible rooms also available. Guests can wind down at the end of the day in the cosy library or catch up on work in the 24/7 business corner.
French pastries and regional specialities greet guests at the daily breakfast buffet before heading out on foot to visit the cultural museums and historic sights that are just a stone's throw away.
---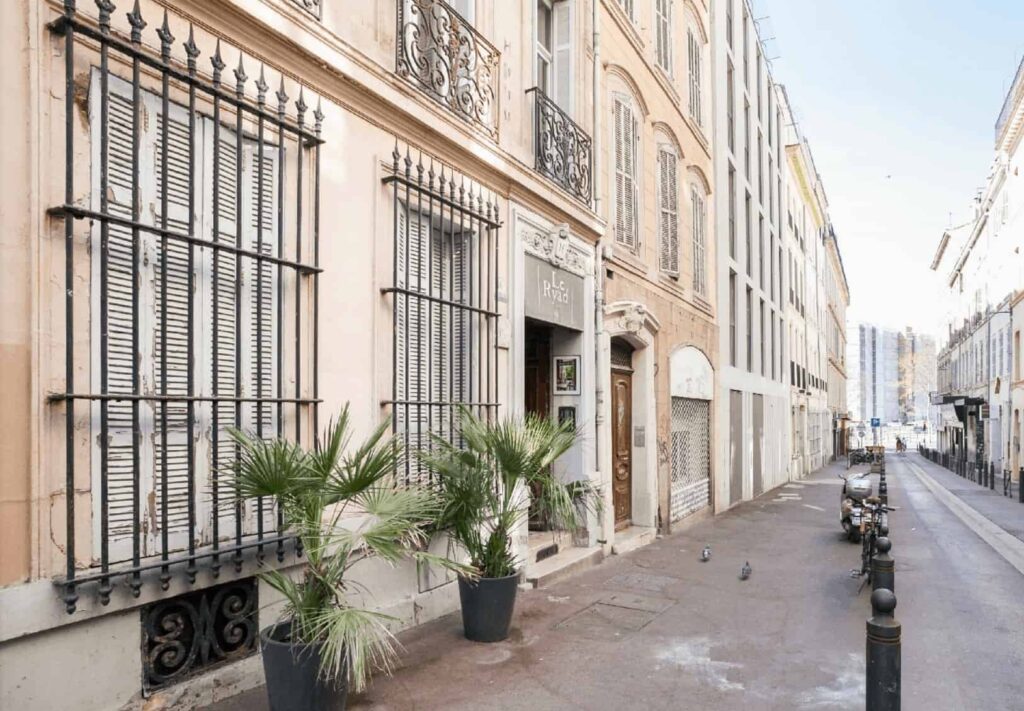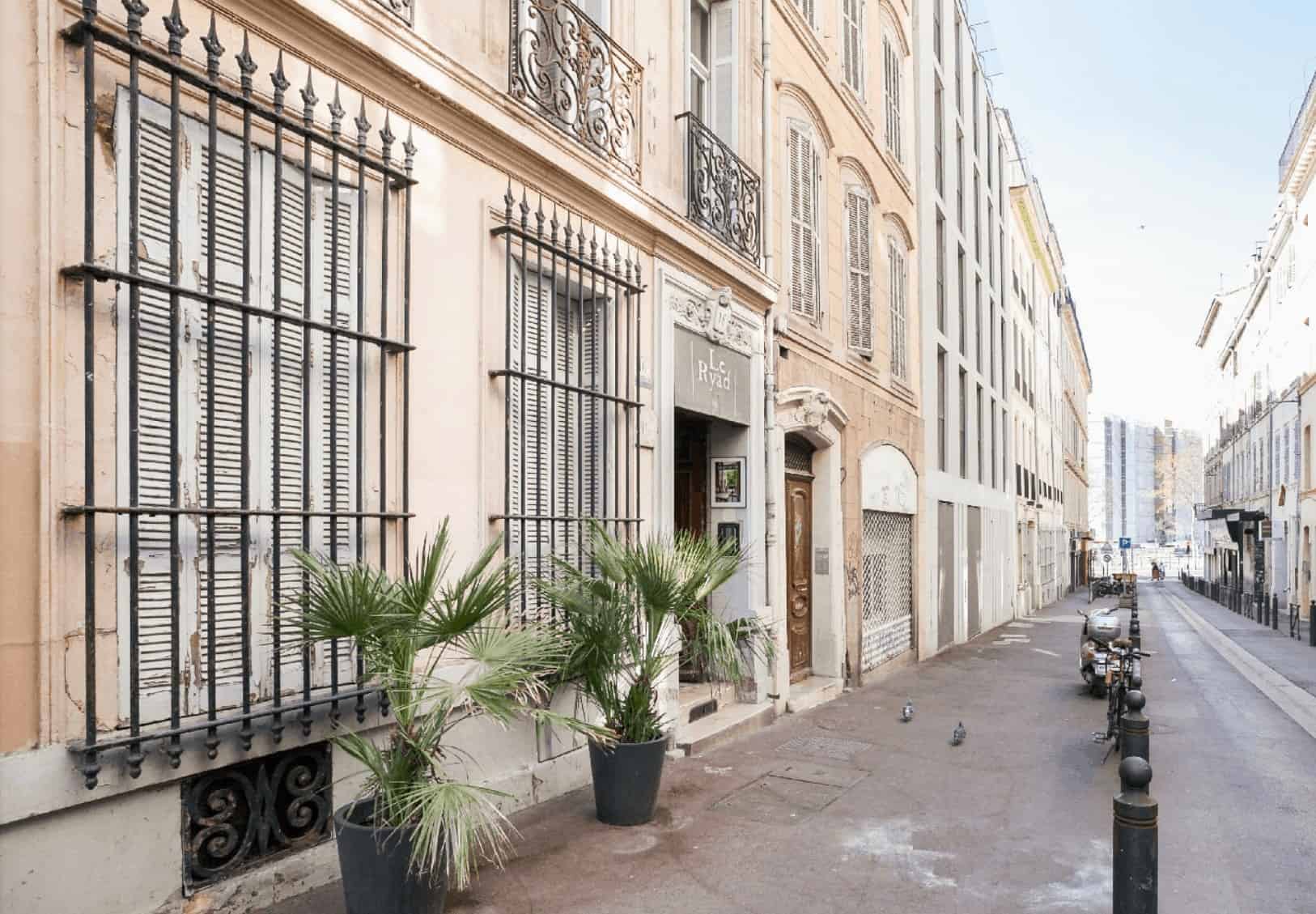 Styled on a traditional riad from the medinas of Morocco, Le Ryad is a boutique hotel in the heart of Marseille.
Its individually-decorated rooms are themed after cities such as Chefchaouen and Essaouira, with wrought-iron furnishings, ornate lanterns and traditional textiles. Modern room amenities include air-conditioning, complimentary Wi-Fi and Nespresso coffee machines, with some also boasting private balconies and terraces.
Guests can begin the day with Moroccan crepes, fresh fruits and croissants in the garden or enjoy refreshing mint tea and traditional sweets in the tea salon.
The hotel is conveniently situated in the 1st arrondissement, which is within walking distance of the Old Port, Marseille's cultural and historical museums, as well as the main train station of Gare Saint Charles.
---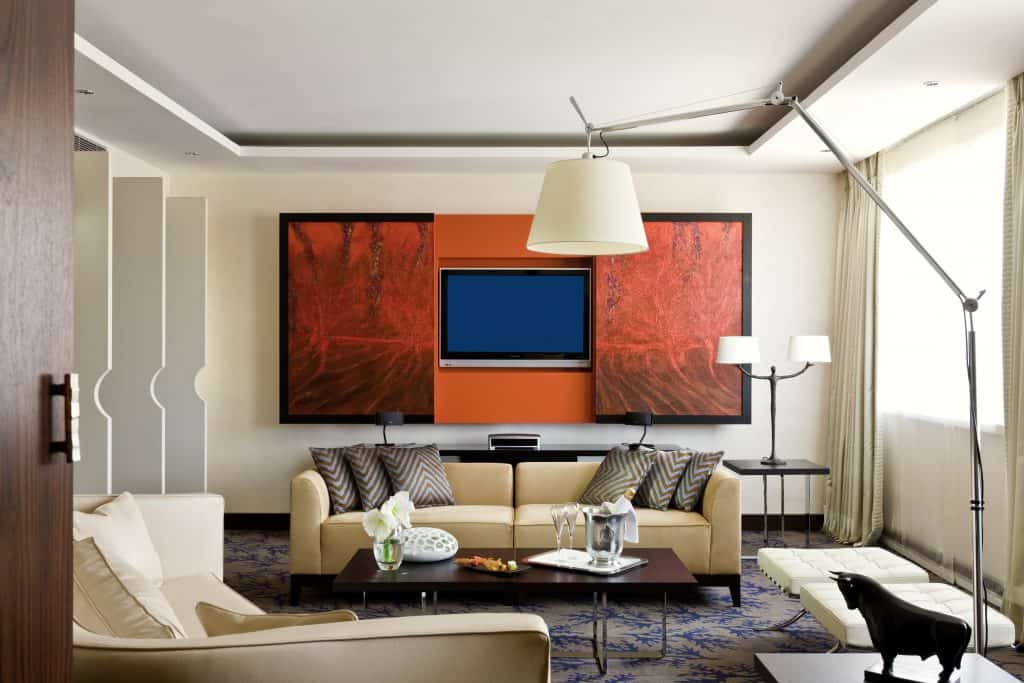 Within walking distance of the Old Port's museums, restaurants and cafes, the Sofitel Marseille Vieux-Port boasts an enviable position opposite Fort St Nicholas. It's been given a contemporary facelift during recent renovations while offering a distinct nod to Marseille's rich history through its understated elegance and choice of artwork.
Minimalist lines and textured materials feature in the luxurious rooms and suites, most of which offer outstanding views across the Old Port and the Mediterranean Sea.
There are two on-site restaurants serving gourmet French cuisine, with a focus on locally-sourced produce and fine-dining experiences. Relax at the end of a long day's sightseeing in the SoSpa, with a plunge pool, a sauna and an inviting hammam among the rejuvenating amenities, or take advantage of the business and meeting facilities if travelling for work.
---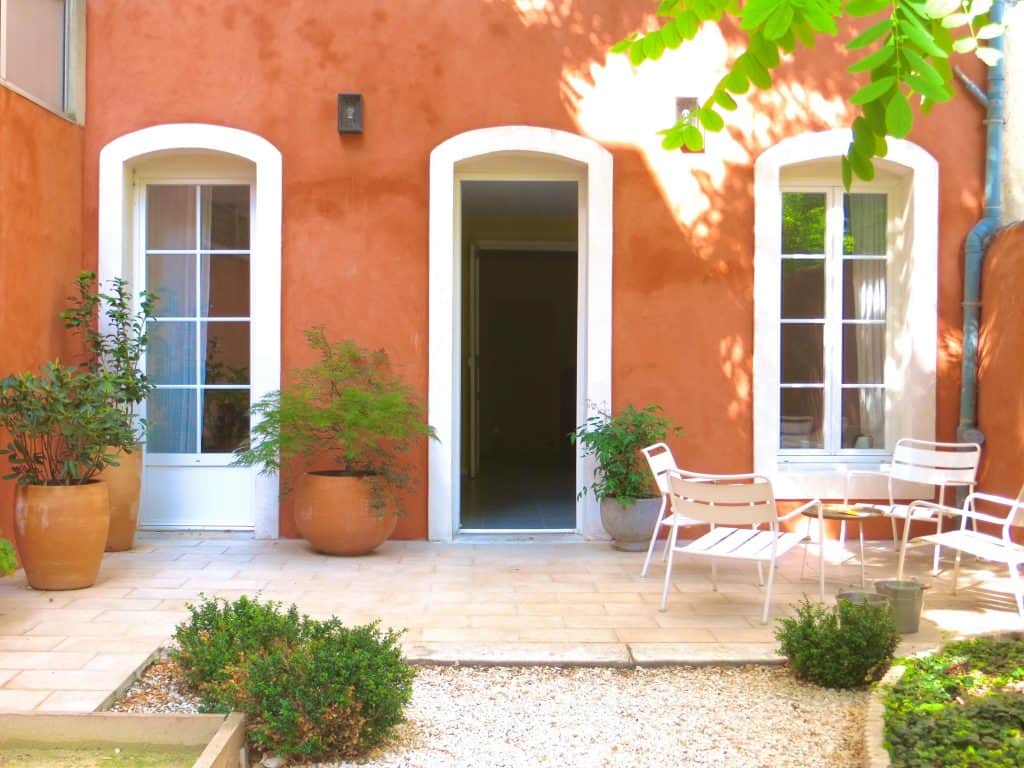 Situated in a typical neighbourhood of Marseille, the Maisons de Marseille is designed for travellers wanting an alternative to a traditional hotel stay. Their self-catering studios and apartments are contemporarily designed with all the amenities you need while being an easy stroll from the tourist sights and museums of the Vieux Port.
Local boutiques and restaurants cluster in the surrounding streets while the Gare de Saint Charles is just 500 metres away and the Marseille Provence Airport is 30 minutes by taxi.
A peaceful garden creates a "home away from home" feel, together with a boules court where you can challenge your family and friends. Parking is conveniently available on-site and pets are welcome to stay with you for an additional fee.
---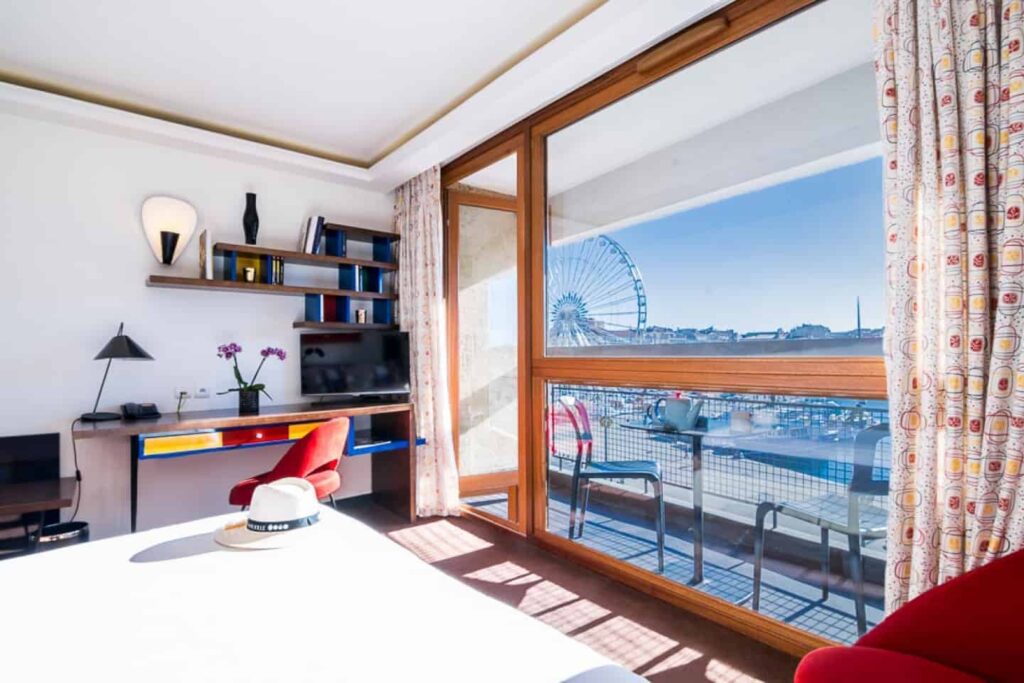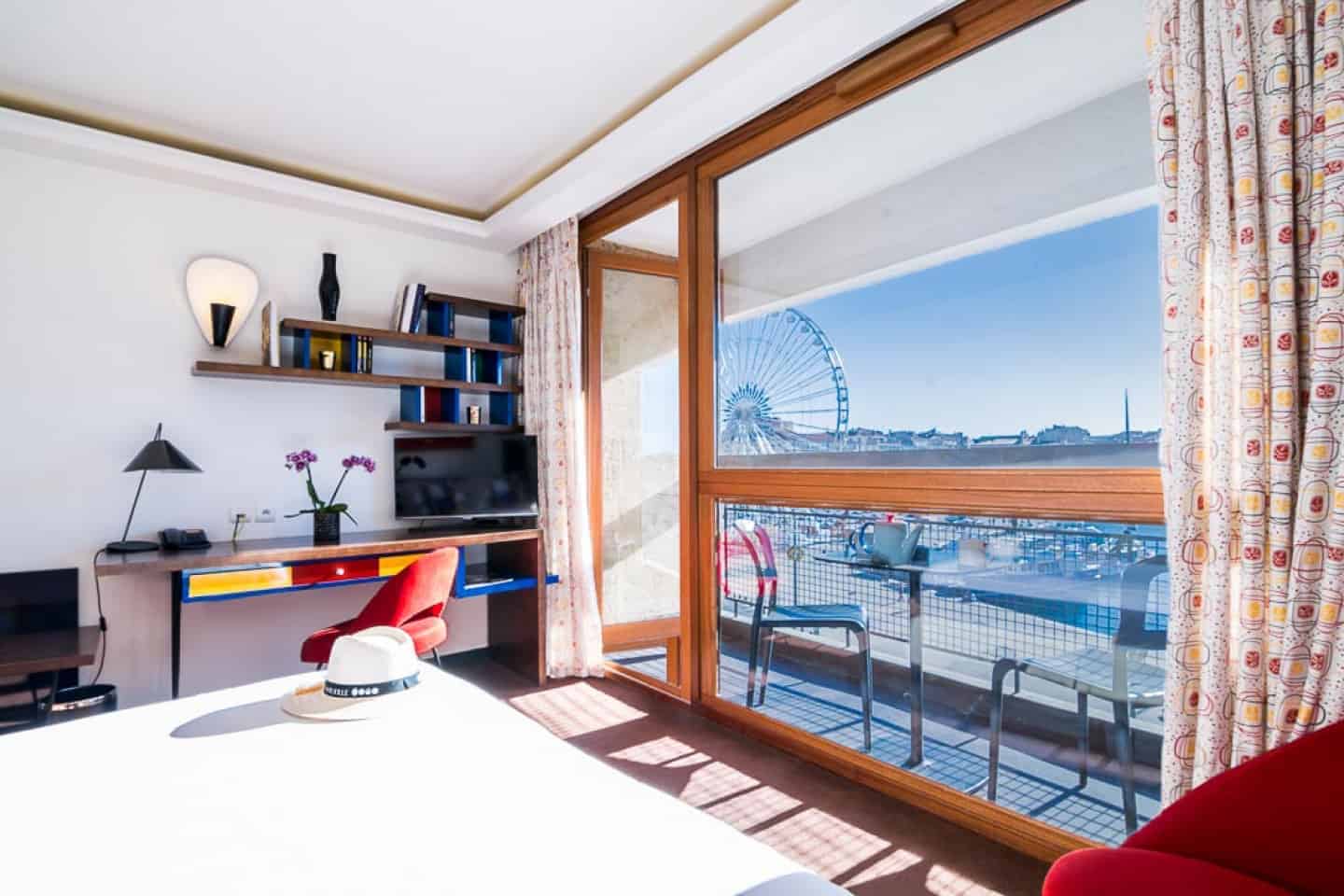 Boasting impressive views across Marseille's historic port, La Residence Du Vieux Port is a four-star hotel in the heart of the city. Its modern rooms and suites have been decorated with Miro-inspired furniture and boldly coloured artworks, with options for couples, families and those with limited mobility. Pets are more than welcome to stay with you and will be treated to dog snacks and cosy blankets.
Guests can dine on Mediterranean cuisine at the on-site restaurant, Le Relais 50, or take advantage of the global eateries that cluster in the Vieux Port. Business travellers are well catered for with a variety of meeting rooms while sightseers are within walking distance of Marseille's renowned museums, historic forts and public transport.
---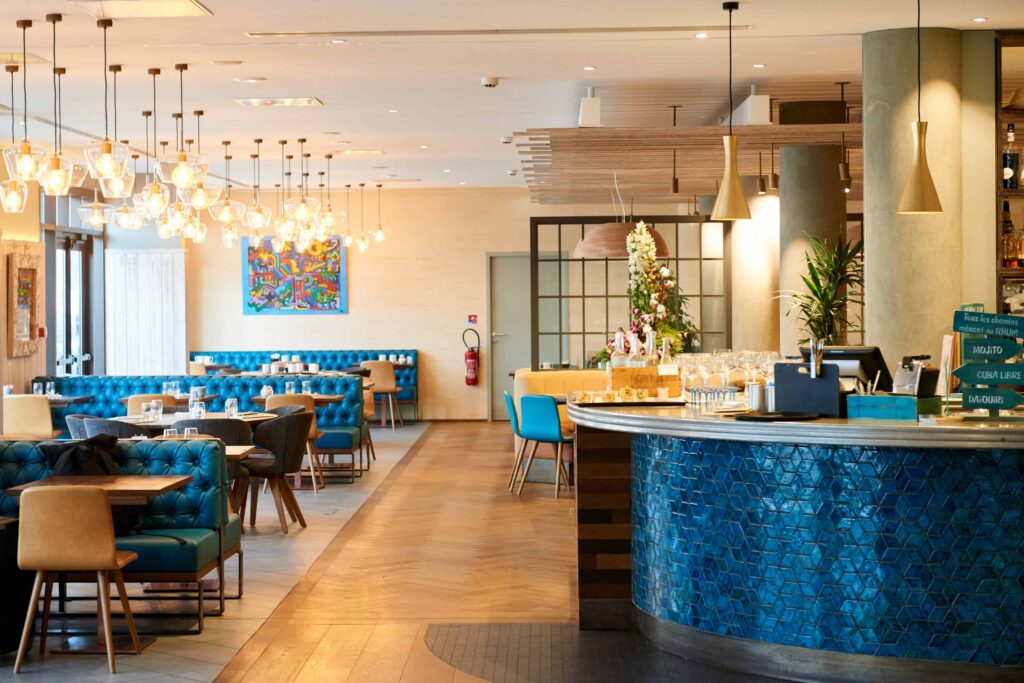 Boasting panoramic views of Fort Saint-Nicolas, the Radisson Blu is situated in the very heart of Marseille's Vieux Port. It draws on the historic harbour's charms and juxtaposes them with a distinctly contemporary interior that is decorated in warm and sunny tones.
The Provençal and African-themed rooms offer magnificent views while the inviting swimming pool overlooks the historic harbour.
Le Quai du 7ème serves as the heart and soul of the hotel, with a diverse selection of dining spaces to suit all styles of traveller and themed Sunday brunches with live culinary workshops. Guests can mingle on the boules court while the kids let off some steam in the children's play area, all within walking distance of Marseille's renowned museums and historic sights.
---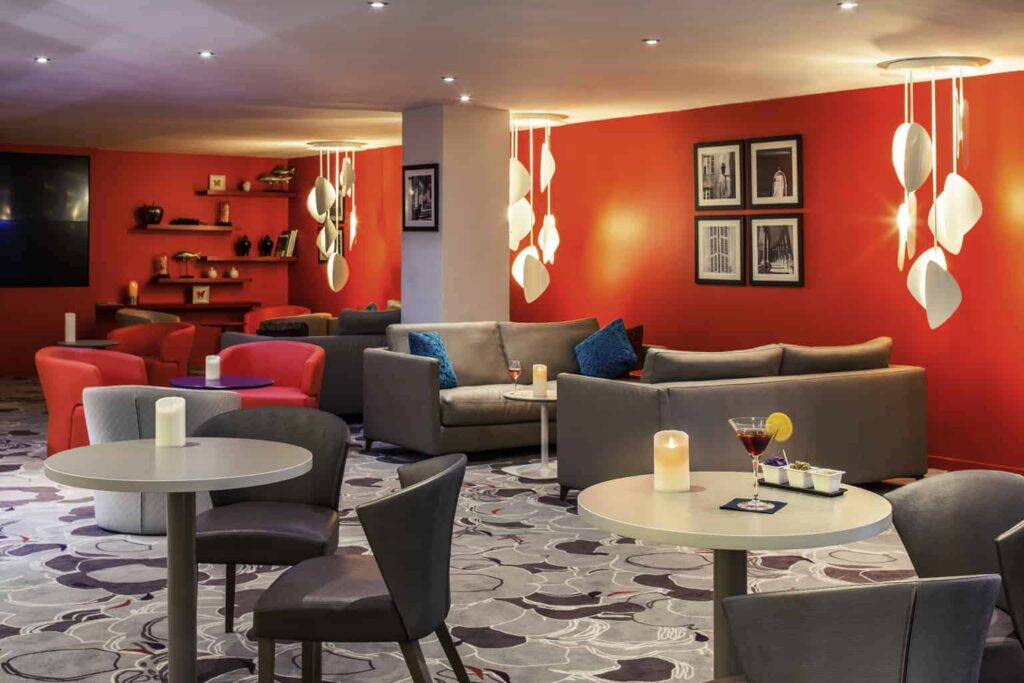 Boasting a central location for exploring the city, the Mercure Marseille Centre Vieux Port is a no-frills hotel that caters to both business and leisure travellers. Its recently renovated interior is unashamedly contemporary, with rich purple and turquoise in the comfortable rooms. Desks and Nespresso machines are among the in-room amenities while panoramic views of Notre Dame de la Garde are on offer from the public spaces.
A fitness centre, business facilities and seven modular meeting rooms are a big appeal for those working on the road while a hearty buffet breakfast is provided for all guests. Families are catered for with additional sofa beds in the Superior Rooms while five rooms have been adapted for wheelchair access, including bathroom grab rails and lowered sinks.
---
Looking for more Provence travel inspiration? Don't forget to join our free Facebook group Provence Travel Planning!
---
Key Things To Do In Marseille
You could easily fill your time in Marseille wandering the colourful streets, sipping pastis in a bustling bistro, and strolling the waterfront promenades.
But if you're looking for more ideas of what to do on a city break in Marseille, here are a few things not to be missed!
(Read our full guide on things to do in Marseille, here!)
Basilique Notre-Dame de la Garde
Looking out over the city like an eternal watchman, the Basilica of Notre Dame is one of the most iconic sights in Marseille. This spot has been a site of religious activity and pilgrimage for hundreds of years, but the church dates from the 19th century and is built in a neo-Byzantine style. It's a stiff climb up to the church, but you'll be rewarded with an incredible view at the top.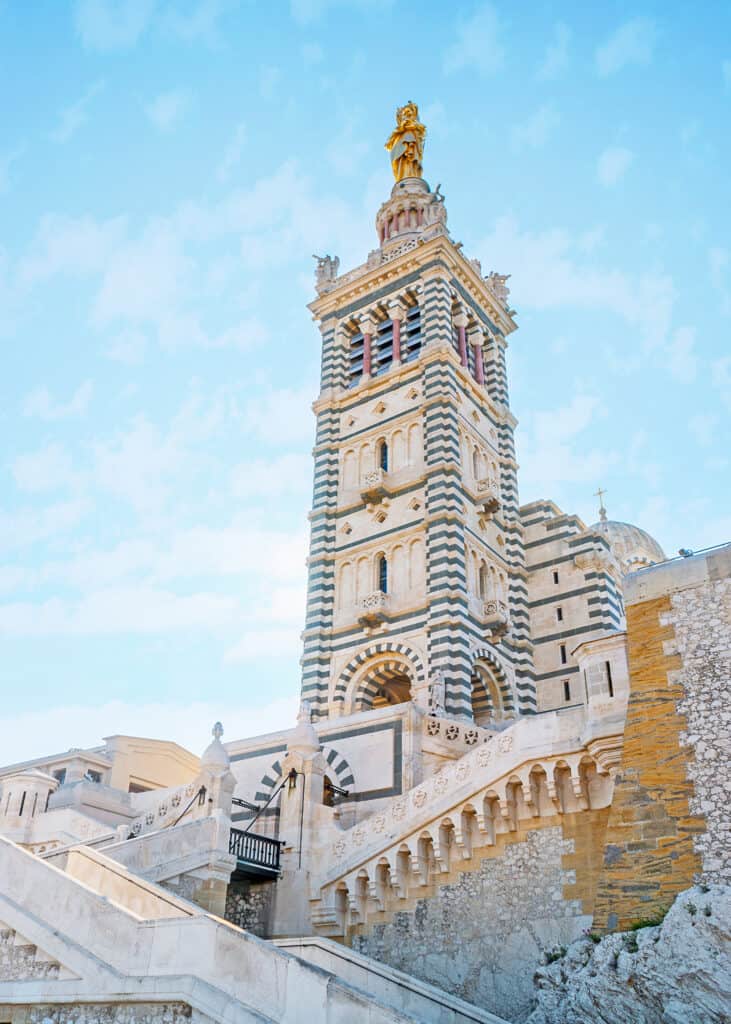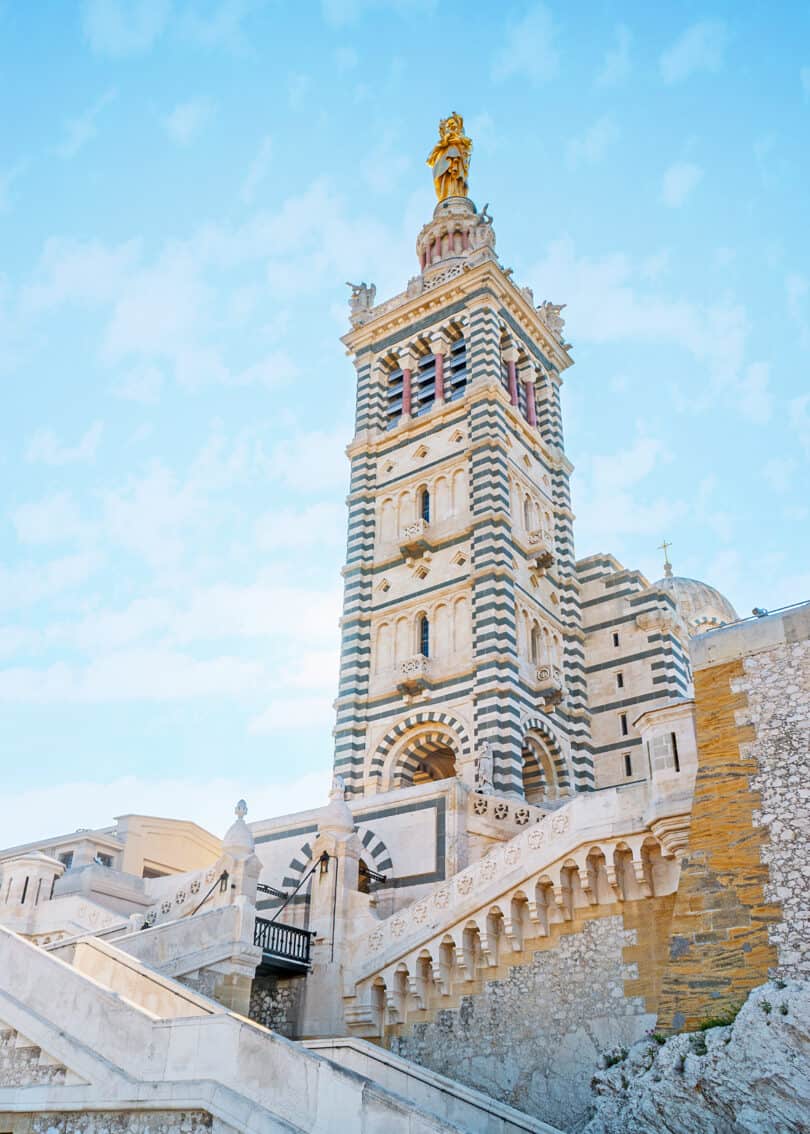 Musée d'Histoire de Marseille
Marseille has been a bustling port for almost 2500 years, and this ambitious museum aims to take visitors on a journey back to the city's ancient past. It's the largest urban museum in France and holds an incredible number of artefacts. From its beginnings as a Greek trading post in 600BC, through to its 20th-century expansion, Marseille's history is a rollercoaster ride, and this museum does an excellent job of showcasing the best bits.
Le Panier
One of the best ways to get a feel for Marseille is to wander around Le Panier, the oldest part of the city. Historically, this was a neighbourhood devoted to workers, seafarers and immigrants, and it has retained an atmosphere and character that you won't find elsewhere in the city. With steep, narrow streets, sun-baked houses and a village-like feel, this is a wonderful place to get lost.
Don't miss the Vieillle Charité, a magnificent 17th-century hospice built to house Marseille's poor, and one of the city's architectural high points. Many of the best hotels in Marseille are gathered in the central area around Le Panier, so you'll never be far from the action.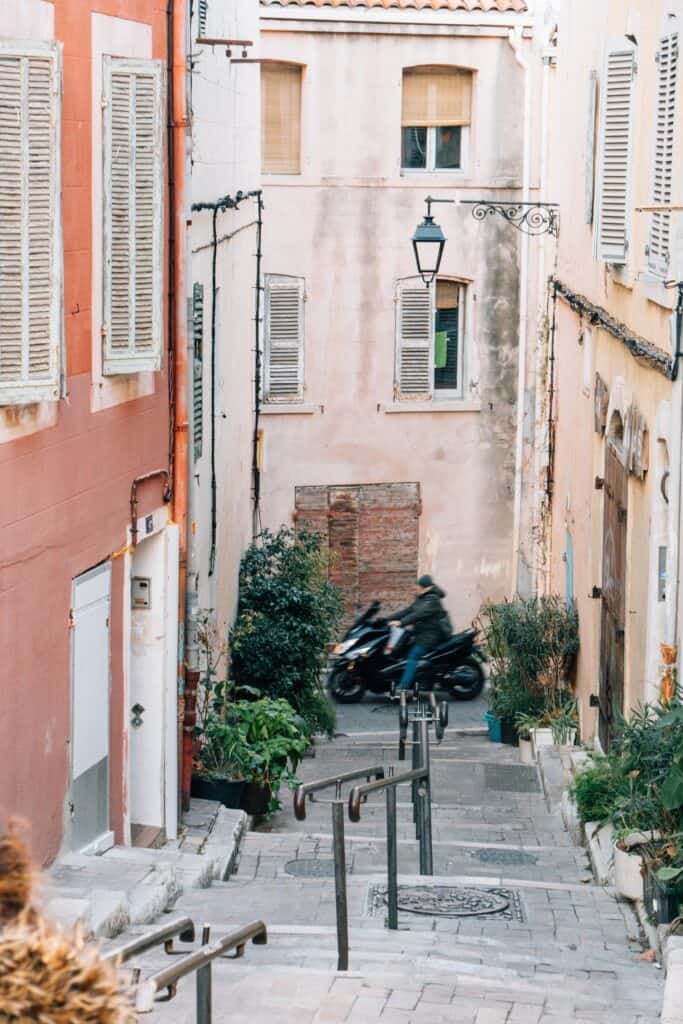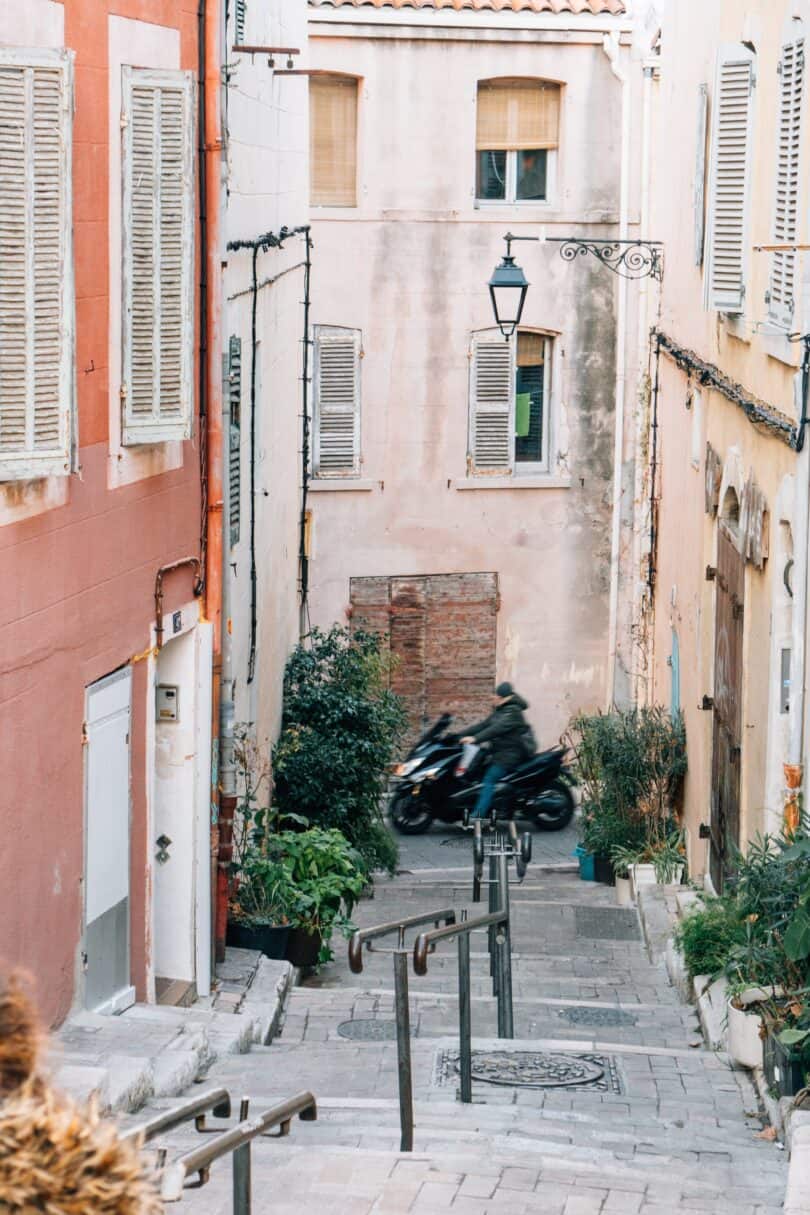 Mucem
The Museum of European and Mediterranean Civilisations, known simply as MUCEM, is one of Marseille's incredibly impressive new museums, offering a hotchpotch of Mediterranean history and artefacts. Although the organisation of displays is a little chaotic, this is perfectly in line with Marseille's complex, colourful past, and this is an excellent way to spend a few hours during your trip. Book your tickets here.
Le Vieux Port
Marseille's Old Port runs from Le Panier down to the sea and is the historic gateway to the Southern city. It's a pleasure to wander the quais and do some people watching, and you'll find fish markets, fabulous food, wonderful architecture and a buzzing atmosphere. Come at sunset for a drink at a terrace and to watch the sun's dying rays cast an ethereal light over this ancient city.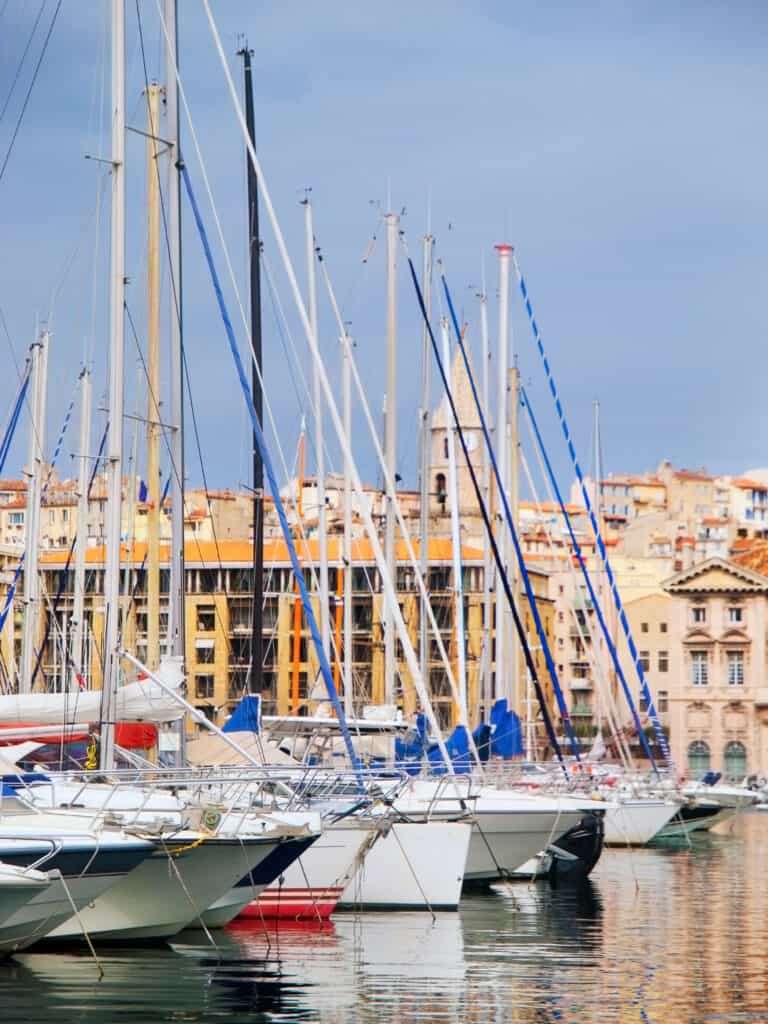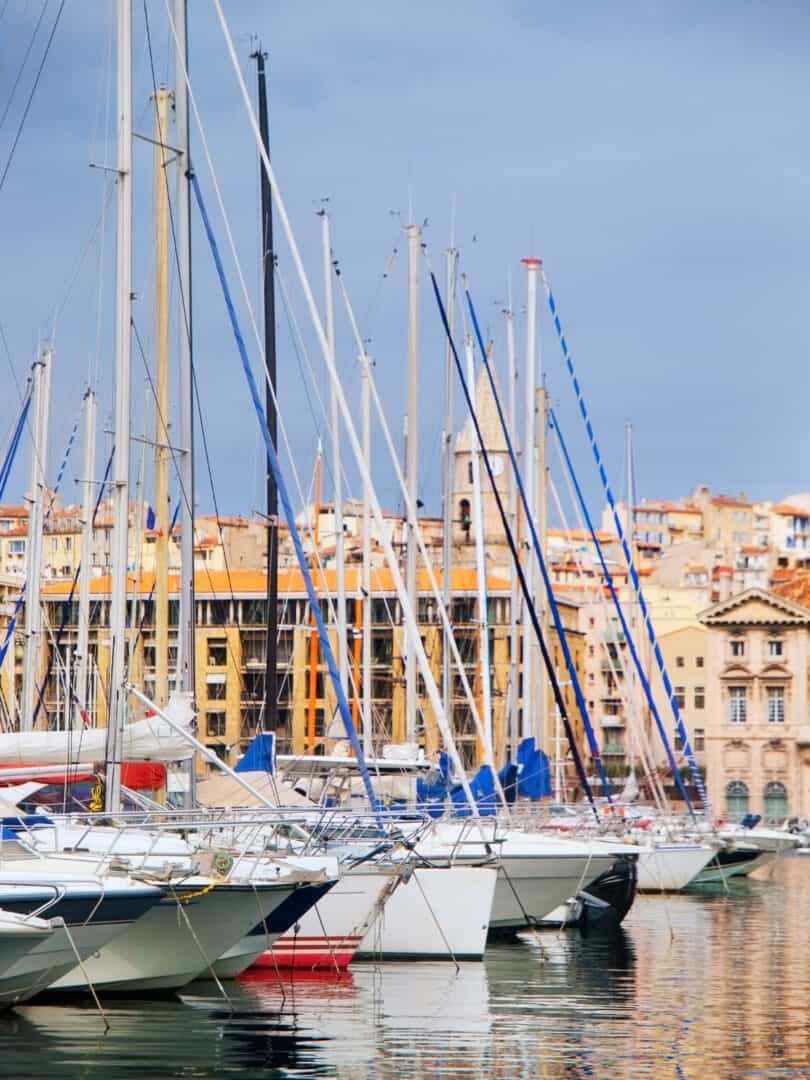 ---
---
With so many incredible hotels vying for your attention, selecting the best place to stay in Marseille can be a daunting task! Our recommendation is to choose the Marseille accommodation that best fits your needs & budget, but also appeals to your travel style – whether that calls for a flamboyant foyer or a restful boudoir!
Still undecided, or looking for places to stay outside of Marseille? Browse our complete Provence Hotel Guide here.
Pin this for later!