Conveniently situated in the centre of Marseille, La Residence du Vieux Port boasts superb views overlooking the historic harbour and Notre-Dame de la Garde Basilica. It's been decorated in a distinctly modern style, with boldly coloured artworks and Miro-inspired furnishings in its rooms and suites. Le Relais 50 serves Mediterranean cuisine on-site, although the hotel is within walking distance of plenty of restaurants dishing up global fare.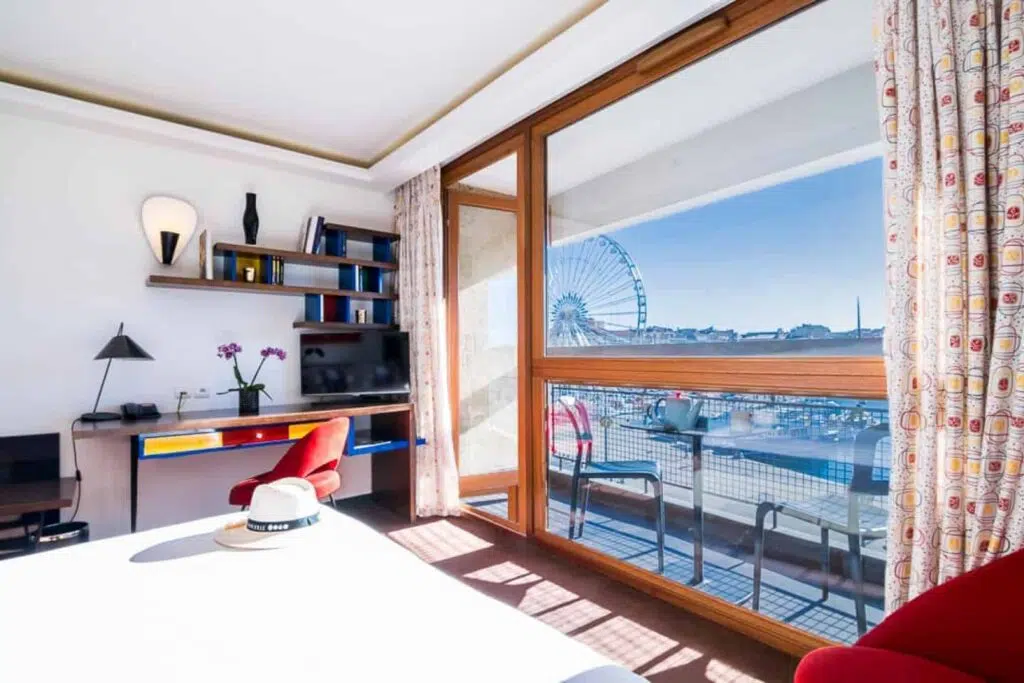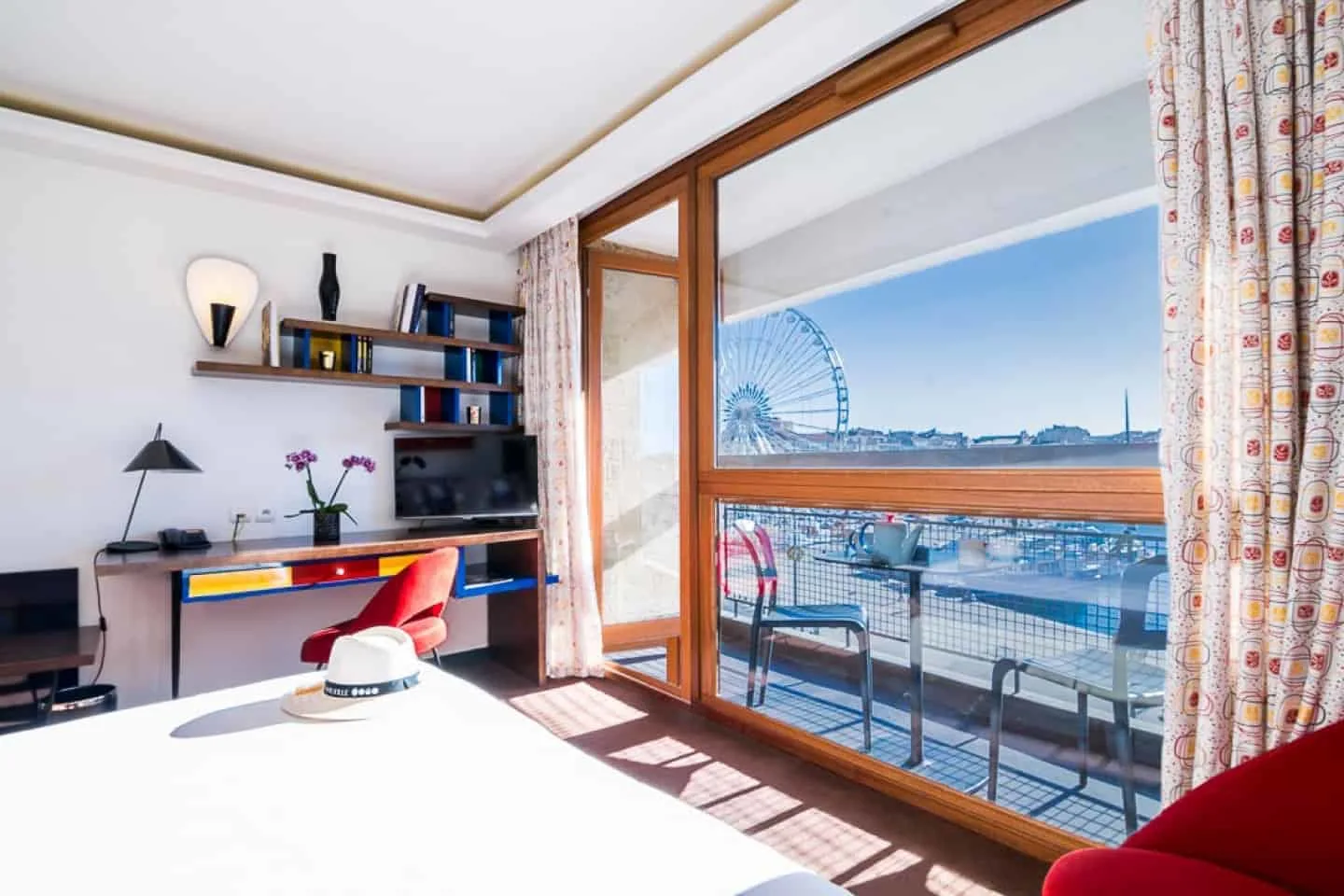 La Residence du Vieux Port is situated in the very heart of Marseille's Old Port and just two minutes' walk from the Vieux-Port – Hôtel de Ville subway station. It's within easy access of the Musée d'Histoire and the Musée des Docks Romains, together with the centuries-old Fort Saint-Jean and the outstanding Museum of European and Mediterranean Civilisations.
It's easily accessible by taxi from the nearby Saint Charles railway station while the Marseille Provence Airport is just 25 minutes away.

Begin the day with a gourmet breakfast buffet on the restaurant terrace, which affords beautiful views of Marseille's Vieux Port or dine in the privacy of your room. Le Relais 50 serves fine Mediterranean cuisine for both lunch and dinner, with Chef Noel Baudrand at the helm.
La Residence du Vieux Port is also just a short stroll from myriad restaurants in the surrounding area, ranging from Asian eateries to Italian trattorias and Michelin-star French bistros.

The design aesthetic of La Residence du Vieux Port is distinctly modern, with boldly printed cushions and colourful artworks adorning the rooms and suites. Crisp, white linen and whitewashed walls are juxtaposed against Mondrian and Miro-inspired furniture created in a 1950s style, including bright red chairs and comfy sofas.

Breathtaking views of the Old Port are a feature of all the rooms at La Residence du Vieux Port, with private balconies added in the Deluxe Prestige and Junior Suites. Desks and flatscreen TVs come as standard, with cosy sitting areas and a little extra room to move in the Notre Dame and Prestige Sky Suite.
La Residence du Vieux Port has a number of rooms specifically adapted for those with limited mobility, as well as a lift for accessing the upper floors.
Guests travelling with kids can take advantage of the Family Suite, which features two separate rooms. One has a king-size bed overlooking the port and the other is a twin-bedded room at the rear, with a shared bathroom in the middle. Free cots are also available for couples travelling with babies.

The reception and concierge at La Residence du Vieux Port are open 24 hours, with secure luggage storage and laundry service available. Wi-Fi is accessible throughout the property and there's a Business Corner where guests can access fax and photocopying services.
Numerous lounges can be booked privately for meetings or functions, including the Library Lounge and 18th-century-styled Notre Dame Lounge. Pets are welcome to stay with you (with complimentary treats and a rug) while a private pick-up service is available from the airport.

Photos @ La Residence du Vieux Port