Occupying a 19th-century residential mansion in the centre of Aix-en-Provence, Les Quatre Dauphins is a charming property with just 13 guest rooms and suites. It's a stone's throw from Quatre Dauphins Square and within walking distance of the Gare d'Aix-en-Provence and Cours Mirabeau. Set across three stories (and with no lift), it's not ideal for those with limited ability but offers plenty of charm for guests wanting a comfortable and affordable stay in Aix-en-Provence.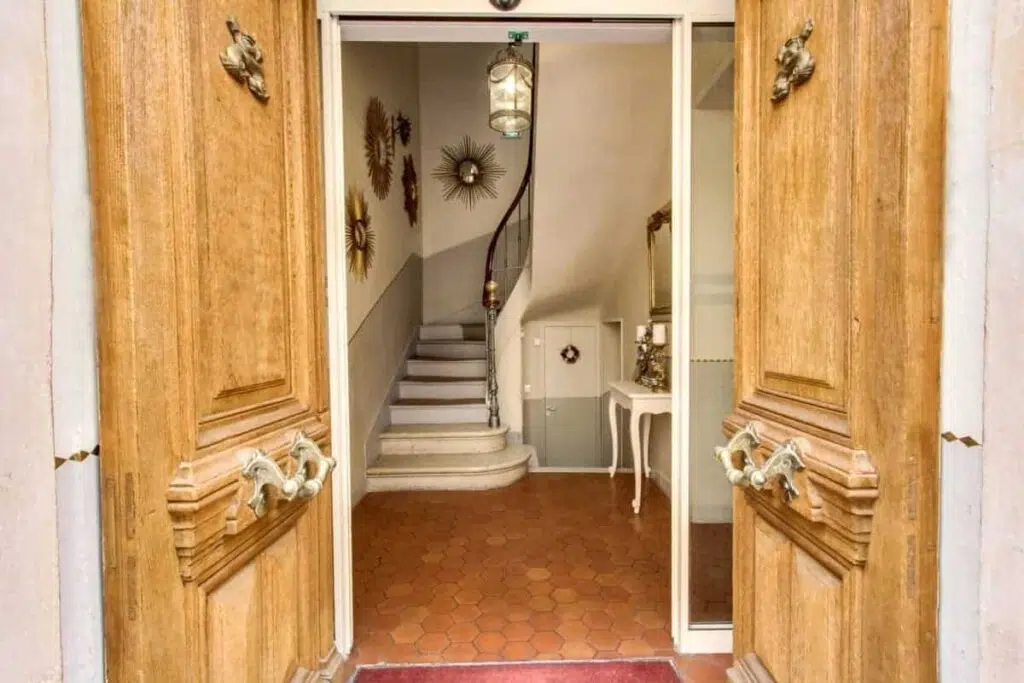 Situated on the southern edge of the Centre Ville, Les Quatre Dauphins is a convenient base for exploring the historic heart of Aix-en-Provence. It's within walking distance of various cultural and historical museums, as well as the sights associated with Cezanne's life and artistic legacy.
The tree-lined avenue of Le Cours Mirabeau and its upmarket boutiques are just a short stroll away, as are plenty of cafes and restaurants where you can discover Provence's renowned cuisine. The Gare d'Aix en Provence is a five-minute walk from the hotel while paid public parking is available 300 metres away.

A continental breakfast is served each morning in the dining room of Les Quatre Dauphins, with pastries, bread and fresh fruit juices available. Numerous bistros, cafes and restaurants are located in the immediate surrounds, with Aix-en-Provence offering both relaxed eateries and fine-dining experiences.
The friendly hotel staff are happy to share their recommendations on where to dine and drink, no matter your tastes or budget.

Les Quatre Dauphins has retained touches of its 19th-century bourgeois aesthetic in the elegant dining room, although the whitewashed walls give the rooms a minimalist feel. Exposed wooden beams in the upper floor rooms add a rustic charm while the well-equipped bathrooms are decidedly modern and spotlessly clean.

A charming staircase leads to the 13 guests rooms of Les Quatre Dauphins, each of which is decorated in a minimalistic Provençal style. Exposed wooden beams are a feature of the top-floor rooms, although they're not ideal for those travelling with heavy luggage due to the lack of lifts. There's a choice of Single, Double and Triple Rooms that cater to all groups of travellers, with satellite TV and complimentary Wi-Fi accessible in all.
Les Quatre Dauphins doesn't offer any rooms designed specifically for families, although adjacent rooms can be booked and cribs are available on request.
Les Quatre Dauphins doesn't offer any rooms designed specifically for those with limited mobility and there are no lifts available at the property.

The reception desk at Les Quatre Dauphins is open 24 hours a day to cater to guests' needs, with wake-up calls also available on request. Pets are permitted to stay with you on a case-by-case basis, with no extra fees charged. Guests can take advantage of the complimentary Wi-Fi that's accessible throughout the property, as well as the daily housekeeping service.

Photos @ Les Quatre Dauphins