Celebrated for its breathtaking views across Marseille's Old Port, this five-star hotel is situated in the heart of the ancient harbour. It fuses Marseille's rich history with a contemporary design and all the modern conveniences you'd expect for an upmarket stay. An on-site spa, outdoor swimming pool and 24/7 fitness centre are among the facilities while two gourmet restaurants serve inspiring Mediterranean cuisine.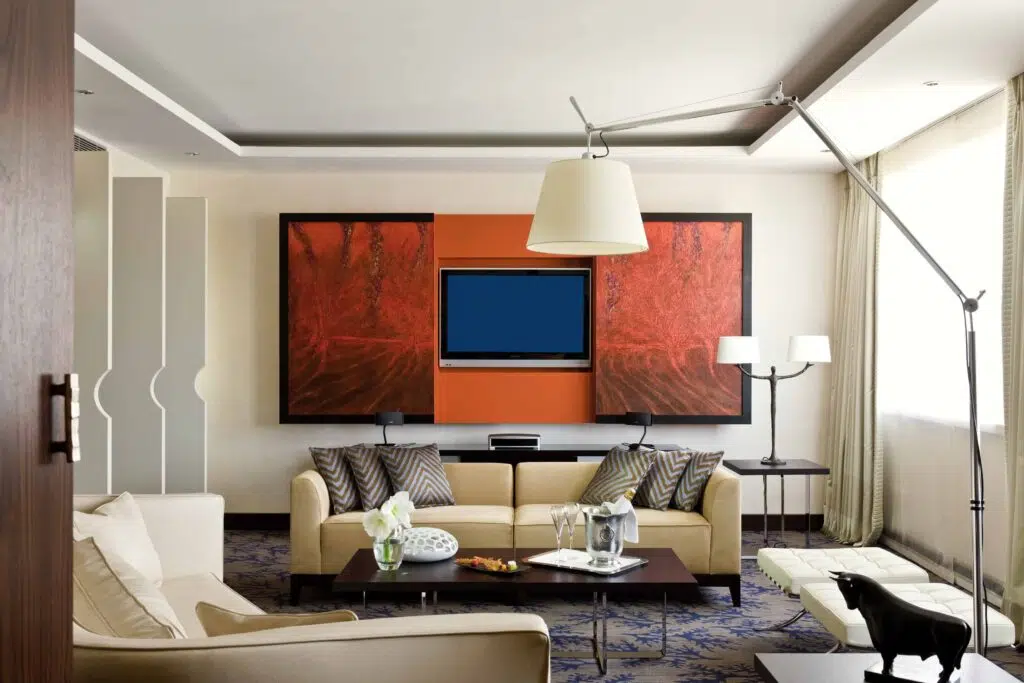 Situated adjacent to the Palais du Pharo and opposite Fort St Nicholas, the Sofitel Marseille Vieux-Port boasts an enviable position overlooking the city's historic port. It's well-served by buses and taxis from the Saint Charles railway station, with the Vieux-Port – Hôtel de Ville metro station an easy 15-minute stroll along the waterfront.
It's within easy access of the Musée d'Histoire and the Musée des Docks Romains, together with the fascinating crib museum of Santons Marcel Carbonel. The Marseille Provence Airport is just 25 minutes by taxi from the hotel.

Begin the day with a locally-sourced breakfast buffet on the open terrace of Les Trois Forts restaurant, which serves a Mediterranean menu crafted by Chef Dominique Frérard for lunch and dinner.
Luxurious French cuisine is on offer at the chic brasserie of Carré Bistromanie while Les Dantès Skylounge Bar is the place to head for sundowners accompanied by sweeping views across Marseille.

Inspired by the history of Marseille, the hotel's decor is reminiscent of a luxurious Mediterranean yacht. It's been recently renovated to give it a distinctly contemporary feel, with warm, pastel tones and subtle bursts of colour in the rooms and common spaces. The exceptional Old Port views are highlighted at every opportunity, with three enticing terraces for soaking it all in.

Each of the 134 rooms is luxuriously appointed with marine-inspired decor while the bathrooms are equipped with double bathtubs and hydro-massage showers. Soak up the Old Port views from one of their Luxury Suites or splurge with the breathtaking vistas on offer in the top-floor Opera and Prestige Suites. Flatscreen TVs and iPod docking stations feature in all of the rooms, with some also boasting televisions in the bathrooms.
A number of rooms at the Sofitel Marseille Vieux-Port are adapted for wheelchair access, including accessible bathrooms.
Guests travelling with kids can take advantage of the Standard Family Suites that offer interconnecting rooms, as well as a double bathtub and walk-in shower. Babysitting is also available on request.

Aside from its spectacular terraces where you can while away the hours, the Sofitel Marseille Vieux-Port is home to the So Spa where you can indulge with a pampering treatment. Enjoy complimentary access to the plunge pool, sauna and hammam or refresh with a swim in the hotel's outdoor pool.
There are nine meeting rooms that cater to business travellers, as well as a fitness room with 24-hour access for guests. The reception is open 24 hours a day and paid parking is available on site.

Photos @ Joël Biletta, Fabrice Rambert & Sarah Arphi