Before our move to Provence, I was preoccupied with visions of lavender laced plateaux and pink flamingos. But the southeastern corner of France is home to more than these pastel coloured delights.
A rugged coastline provides towering vantage points over the Côte d'Azur, and buried beneath innocuous-looking mountains are a myriad of caves and grottos begging to be explored. As much as I love France's hilltop villages, and am captivated by its cultural curiosities, it's the natural wonders of this part of the world that send shivers down my spine.
There's just something magical about the perspective gained at the top of a mountain peak or kayaking through canyons. And the more I get to know my new home turf, I realise Provence is blessed with unabashed raw beauty. Here is my pick of the eight top natural Provence attractions.
This article may contain affiliate links. See our full disclosure here.
---
Must-See Natural Provence Attractions
---
Les Calanques
Sandwiched between Marseille and Cassis lies one of the most breathtaking natural wonders of France, the Calanques. A series of limestone coloured promontories meet the turquoise waters of the Mediterranean sea, creating sheltered inlets between the sheer rock faces.
The surrounding area, aptly named the Parc National des Calanques, is a serene space that provides a spectacular backdrop for hiking, mountain biking and rock climbing. Alternatively, the protected waters of the National Park are accessed by boat or kayak (you can hire one from the port at Cassis), affording visitors the opportunity to seek out hidden beaches and secluded shallows.
Read More: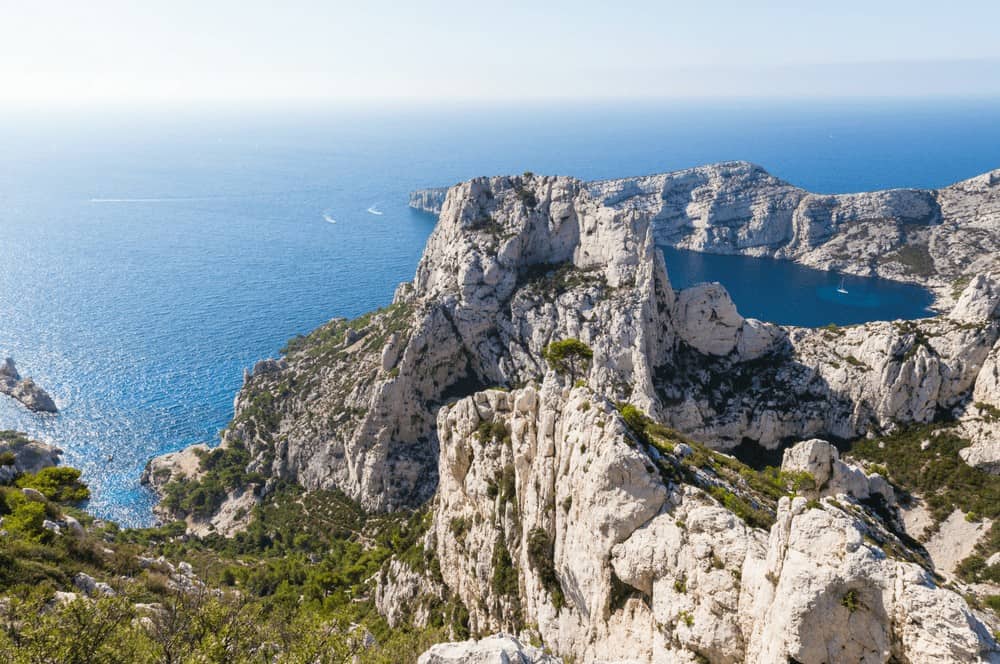 Best tours to the Calanques
---
Grottos of Provence
From ancient underground rivers and petrified waterfalls to rock formations and prehistoric paintings. What lies beneath Provence's hills divulges secrets of the region's history.
Today, guided tours allow visitors to safely navigate this mysterious underground world of stalactites and stalagmites. Below I've picked out a few of the most captivating looking caves.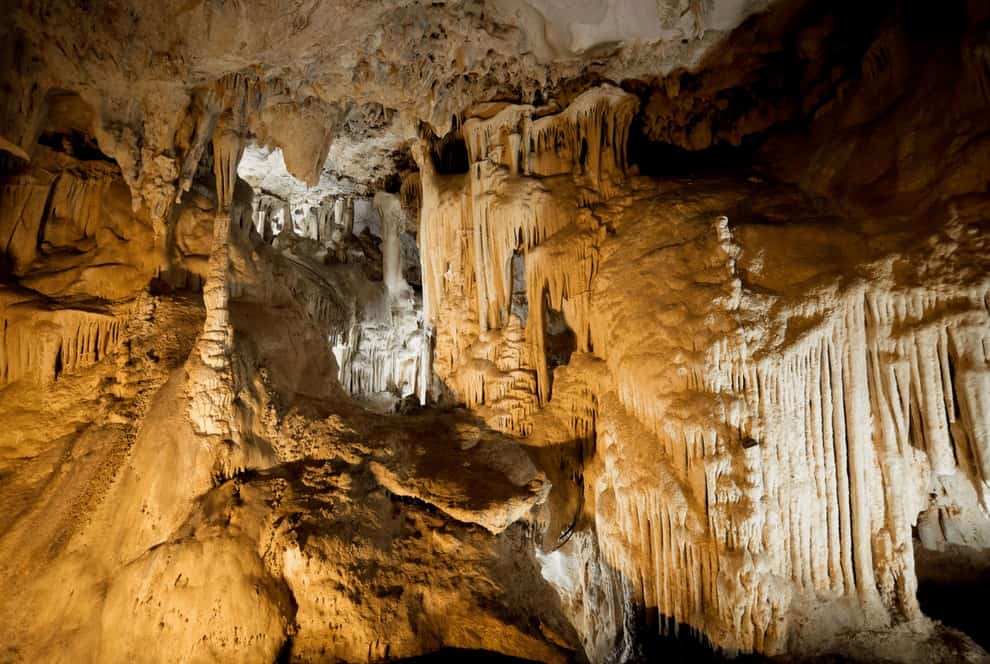 Best places to stay near the Grottos
Saint-Cézaire-sur-Siagne – Terre du Sud B&B
Thouzon – Le Bastion des Papes
Villecroze – Au Bien Etre
Cotignac – Guesthouse le Mas de Cotignac
---
Plateau de Valensole
Picture Provence in your mind, and you're sure to conjure up images of the region's quintessential crop, lavender. Uniform rows of this purple flowering plant criss-cross over the landscape like a delicately hand-knitted quilt, occasionally interrupted by the red hue of the earth and the green leaves of a few lonely trees.
The heavily scented flowers are in bloom from late June until they're harvested in late August. Although climate change may see both the bloom and the subsequent harvest move earlier in the season in coming years.
The Plateau de Valensole is widely regarded as one of the best places in Provence to see a lavender landscape stretching over 800 km². For an elevated view over the plateau, head to the village of the same name. Valensole village also provides the opportunity to purchase locally made products made from the lavender – such as deliciously scented soap and perfume.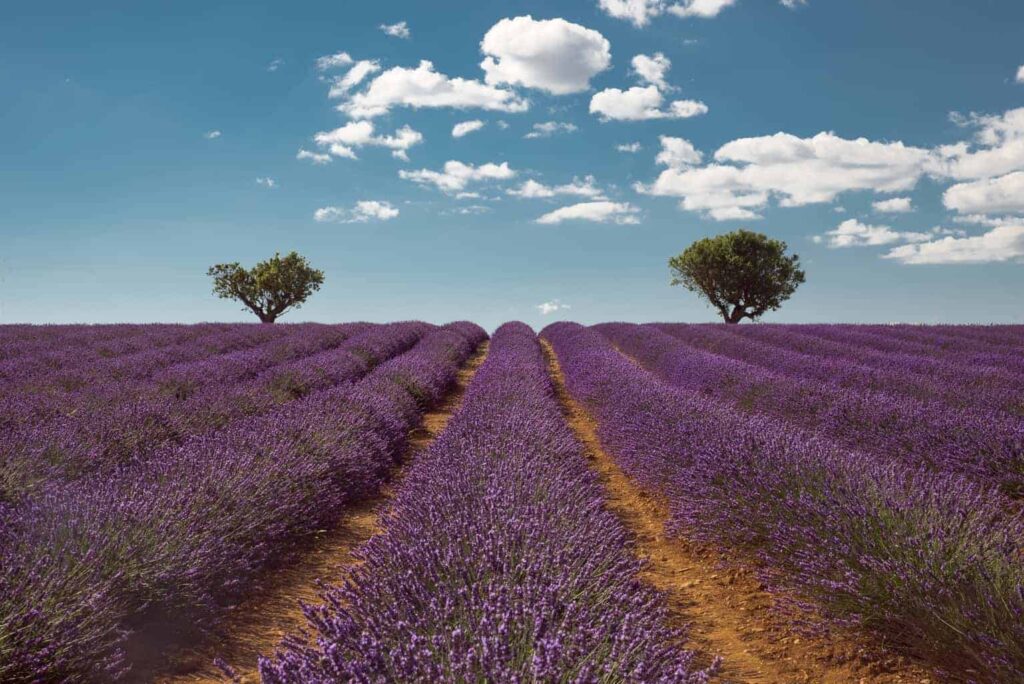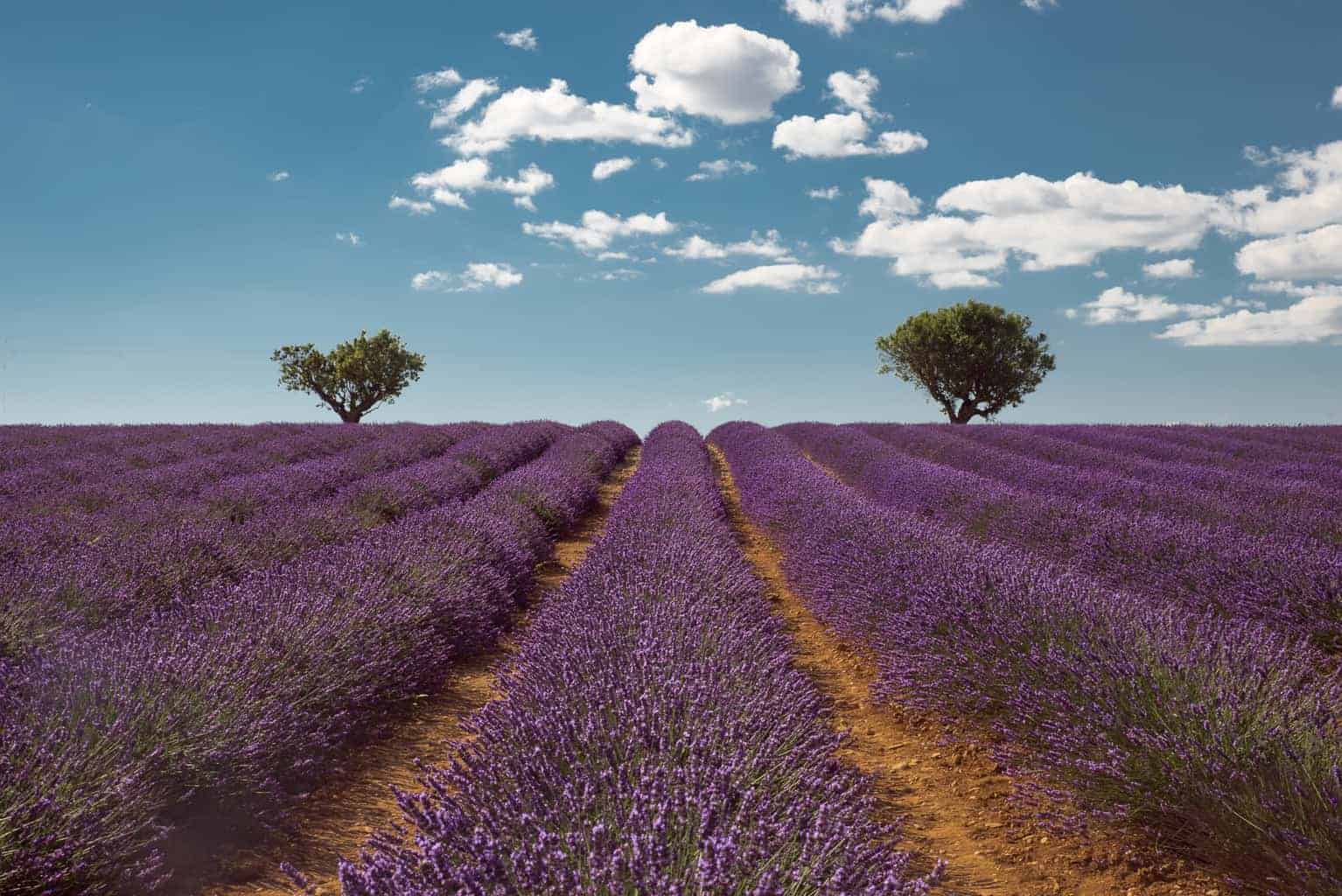 Best tours to Plateau de Valensole
---
Gorges du Verdon
If the striking teal colour of the Verdon river isn't enough to lure you into the Parc Naturel Régional du Verdon, then maybe the grand canyon that rises up on either side of the river will seduce you instead.
Adventure seekers are rewarded with endless opportunities for adrenalin-fueled fun, while those seeking a more laid-back adventure can hire a kayak or pedalo to cruise in calmer waters.
The Verdon Natural Regional Park encompasses a massive 188,000 hectares over two departments, and the Verdon Gorge is its star attraction. At 700m deep and 20kms long, the Verdon gorge earns the title of the deepest canyon in Europe. Whether it's this fame or simply the superb scenery, visitors flock to the area every summer. So get in early to secure your spot!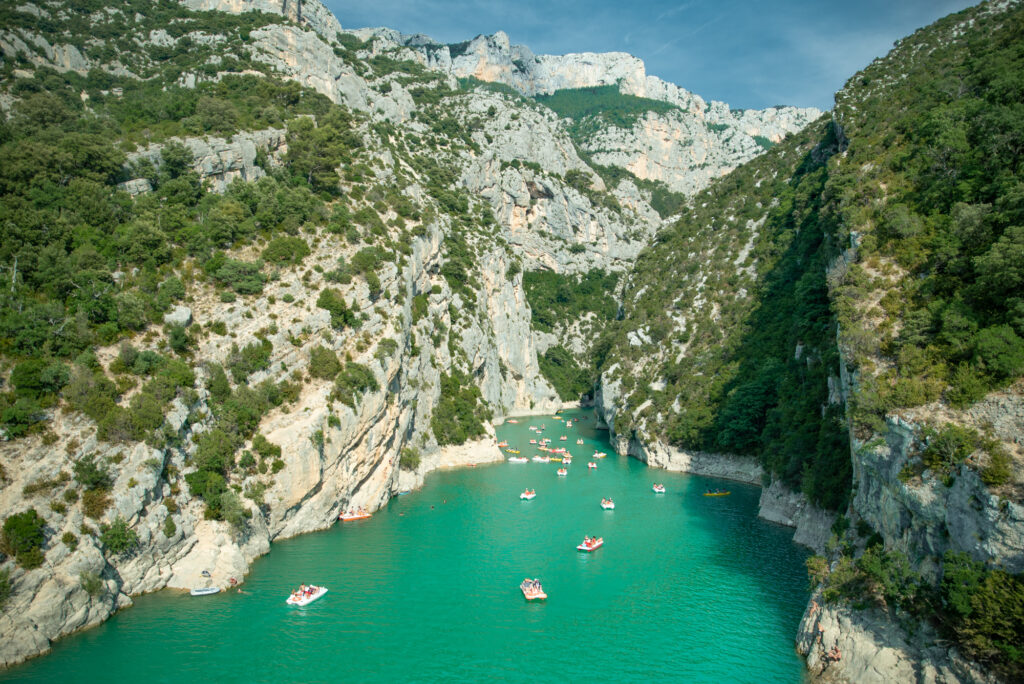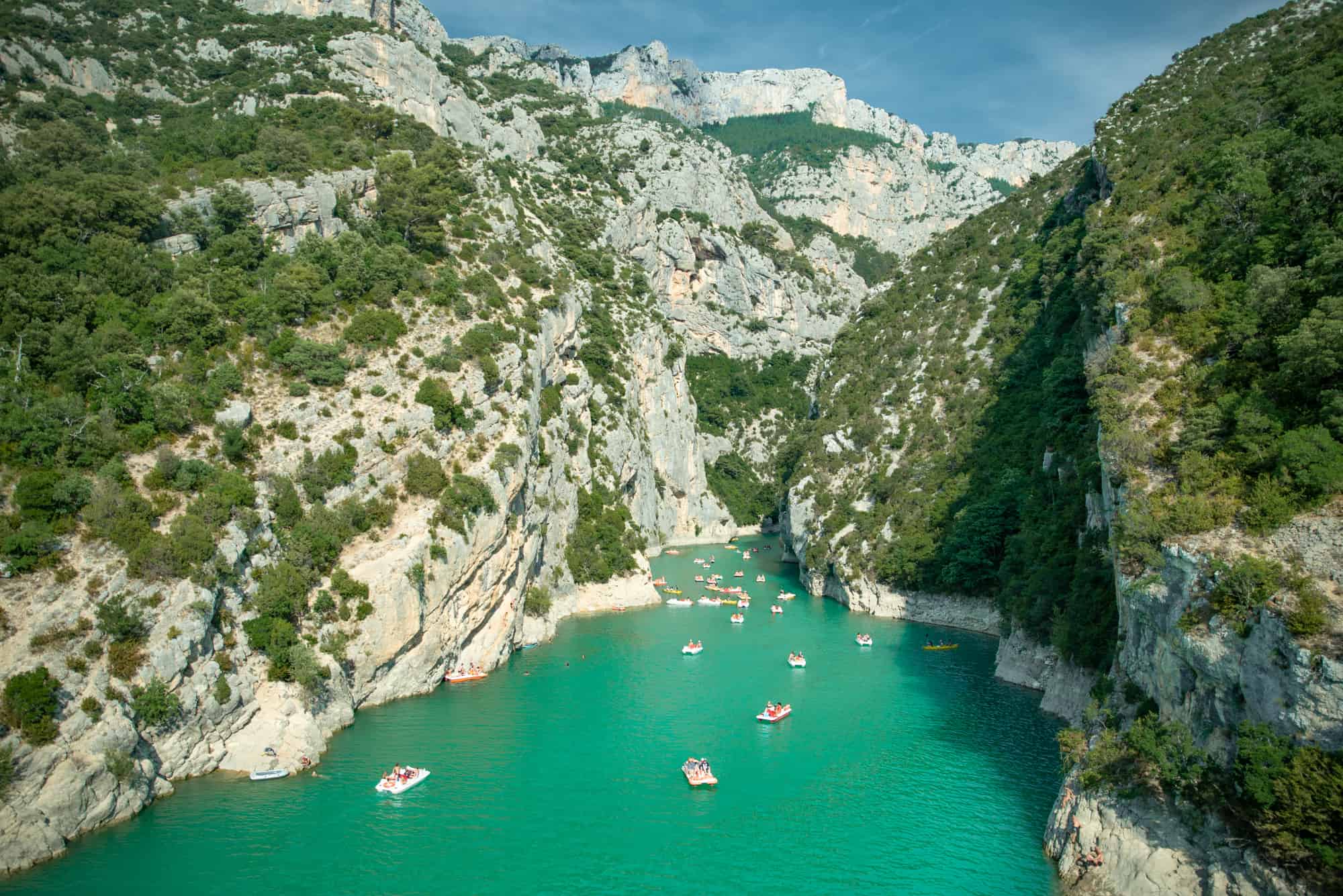 Best tours to Gorges du Verdon
---
Looking for more Provence travel inspiration? Don't forget to join our free Facebook group Provence Travel Planning!
---
Camargue Regional Nature Park
The native wildlife of the Camargue is what makes this unique area of wetlands particularly magical. One of the few places in Europe where you can spot 'greater flamingos'; thousands of these long-legged birds flock to the Camargue in the warmer months to feast on morsels from the muddy marshes.
Of course, the famous flamingo isn't the only star of the avian show. It joins no less than 400 other species of birdlife, marking the Camargue as an important bird area. This river delta is also home to herds of white Camargue horses who graze freely in the fields, and black wide-horned Camargue cattle.
You can take a full, or half day tour of the Camargue Regional Nature Park with local guides, or explore the area yourself on foot or by bike.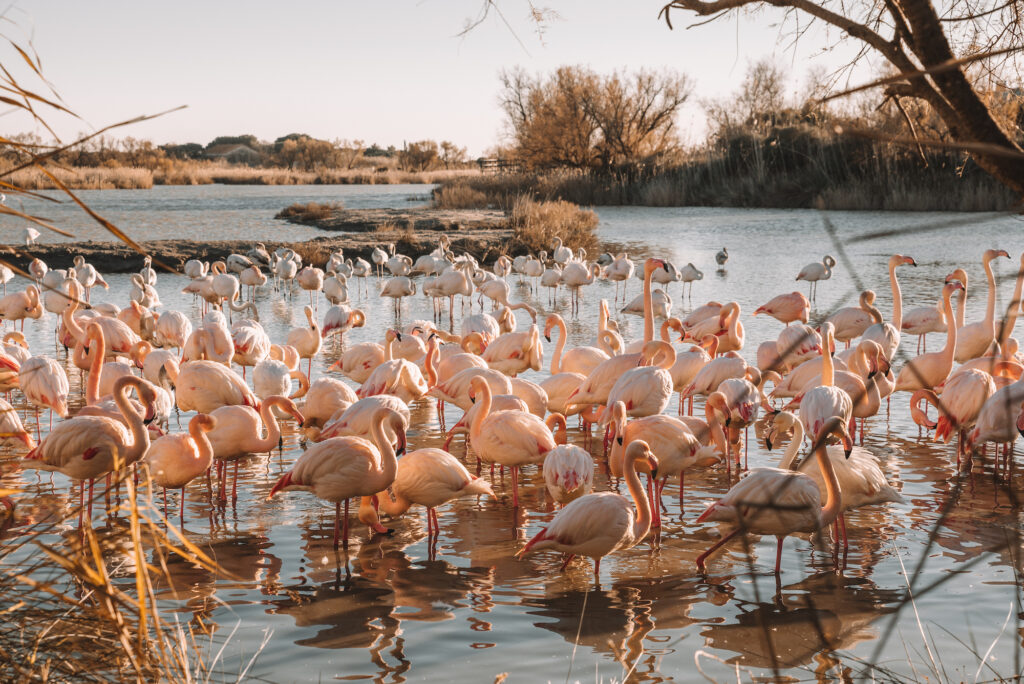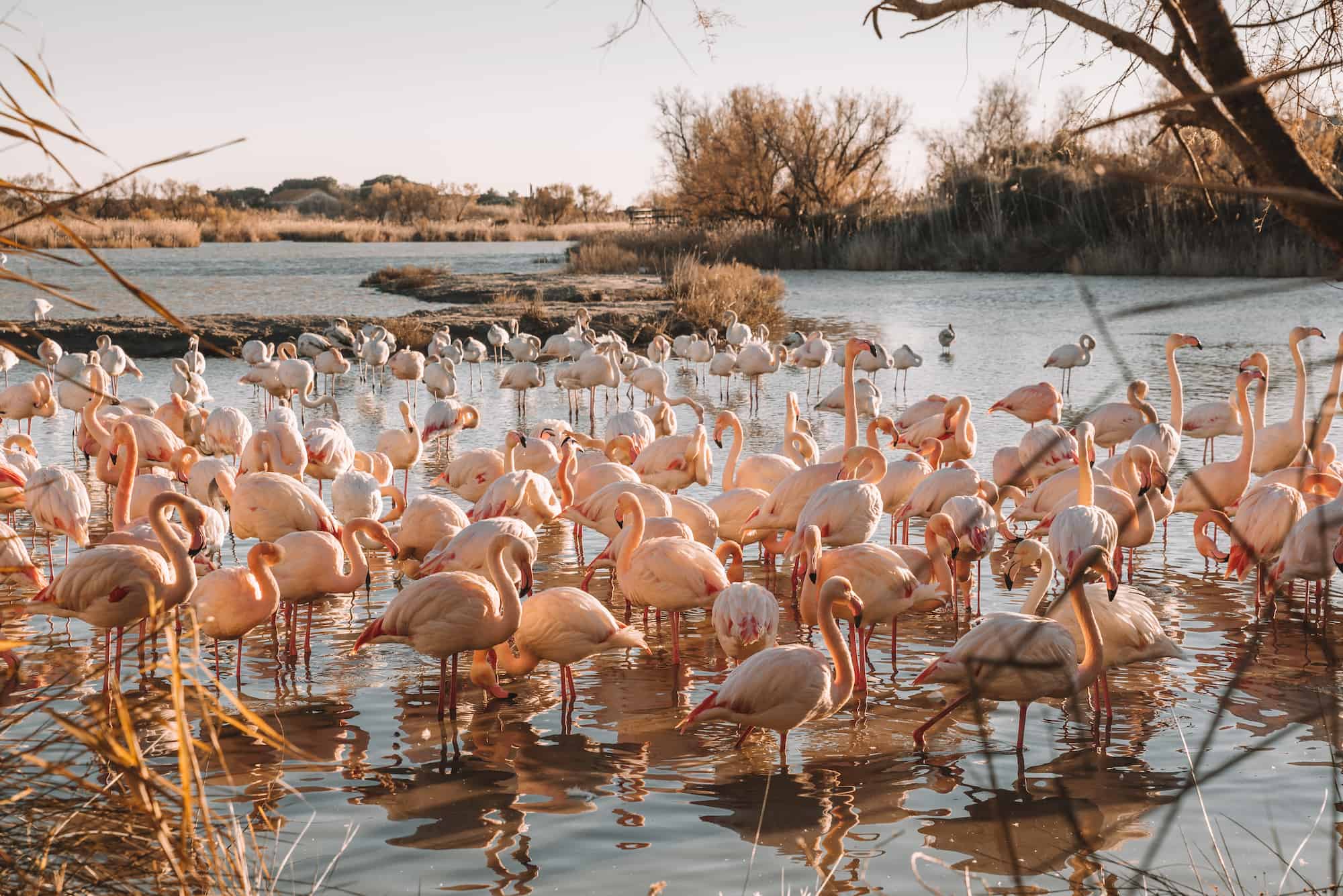 Best tours to the Camargue
---
As legend tells it, the fiery tones seen in this unique area of Roussillon come from the blood of Dame Sermonde who jumped to her death after being confronted by a jealous husband. Or you could go with the more feasible explanation that the colour is a result of iron oxide deposits dating back millions of years.
Theories aside, this particular spot in Provence has taken on a peculiar pigment that provides a startling contrast to the green vegetation that grows from it. The Ochre Trail deceivingly consists of two walking routes. Neither is strenuous, with one taking around 30 minutes and the other just less than an hour.
Both tracks provide a scenic hike through the amber coloured cliffs and parched looking canyons. Entrance to the Ochre Trail costs €2.50 and children under 10 go free. Dogs are allowed to visit on a leash.
Read More: Walking the Ochre Trail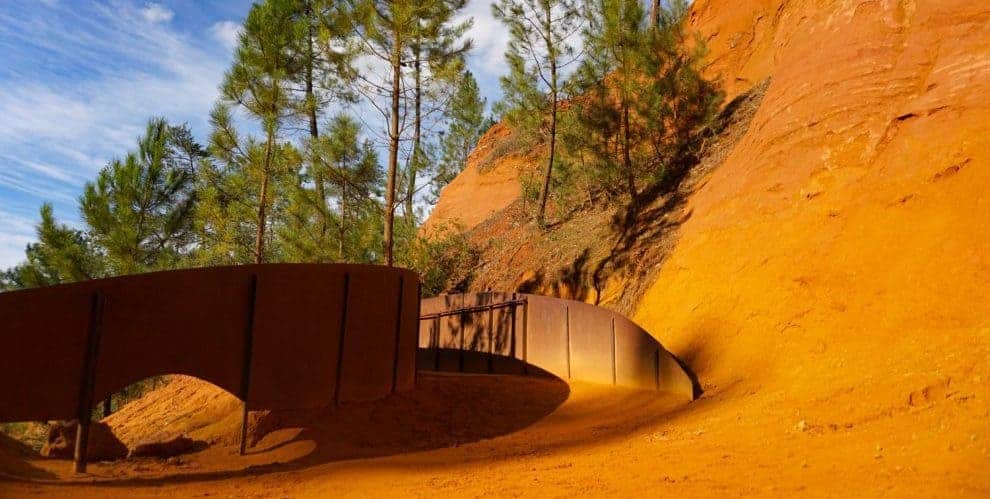 Top places to stay in Roussillon
Les Sables d'Ocre – Check prices and book here
La Maison des Ocres – Check prices and book here
Le Chant du coeur – Check prices and book here
---
Mont Ventoux
Known as the 'Giant of Provence' this majestic mountain rises 1,912m, making it the highest in the region. The bald mountain is tinged white with limestone, giving it the appearance of being snow-capped in all seasons. When in reality, snow only settles here from December to April.
A popular spot for keen cyclists in search of a challenge, the mountain has also won fame by being one of the toughest climbs in the Tour de France.
While I don't plan to cycle Mont Ventoux anytime soon, the journey through this UNESCO Biosphere Reserve can still be enjoyed from the comfort of a car seat. At the summit, the one-of-a-kind views span over the provençal landscape below. But watch out – I've heard it gets ferociously windy up there!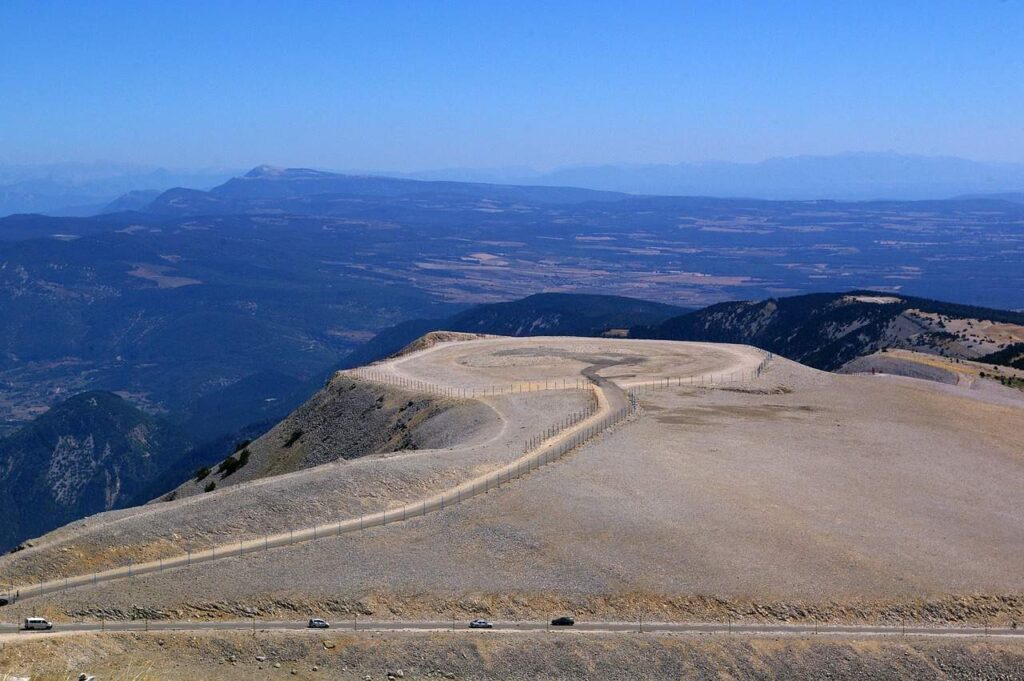 Best tours to Ventoux
---
The National Park of Port-Cros & Porquerolles Islands
The petite 7 km2 island of Port-Cros is the smallest of the Mediterranean islands located off the coast of Hyères. But what it lacks in size, it makes up for in credentials. It's not only one of the oldest national parks in France, it's also the first marine park in the country.
The protected area was recently expanded to include the somewhat larger, neighbouring island of Porquerolles. Both islands offer an idyllic escape just minutes from the mainland.
While water activities abound (there's even an underwater nature trail), the uninterrupted nature of Port-Cros offers ample opportunities to explore by bike or by foot.
Next door the more populated Porquerolles Island is inhabited but has retained its charming character. Here you'll find vineyards, sandy beaches and shaded cycleways.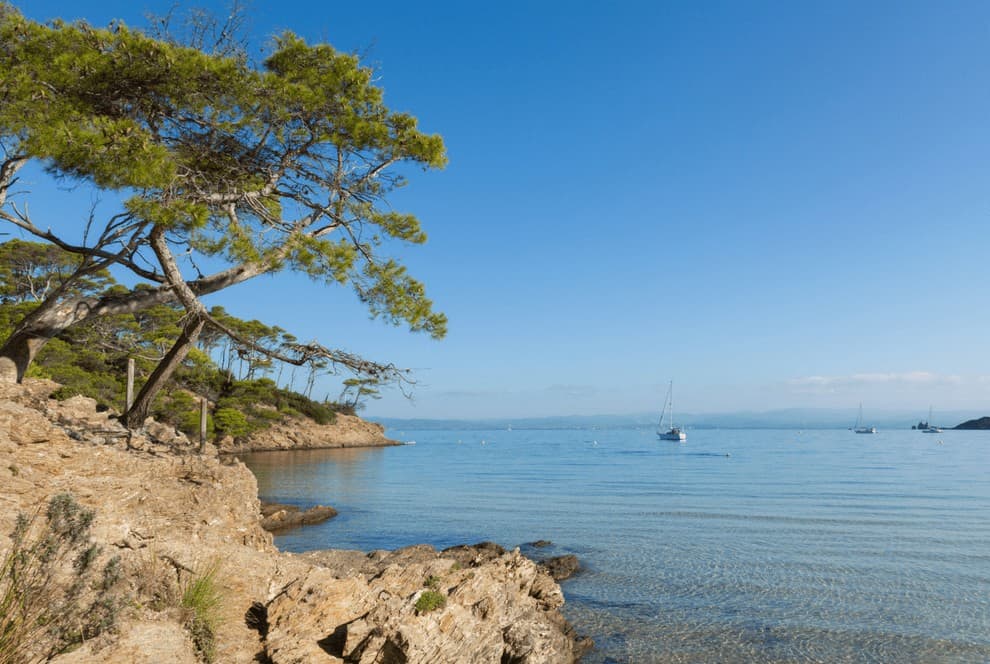 Best places to stay in Porquerolles
L'Oustaou De Porquerolles – Check prices and book here
Villa Sainte Anne – Check prices and book here
Auberge des Glycines – Check prices and book here
---
Wherever you decide to explore in Provence, there's no doubt this stunning and diverse land will inspire you the way it has done for countless others… Enjoy getting to know the best Provence attractions!
Read more: Looking for somewhere to stay in Provence? Check out my ultimate Provence guide for the best places to stay in Provence!
Liked this? Pin it for later!