From the dazzling shores of the Greek Islands to flamboyant festivals and cultural highlights, Europe opens its gates wide to the holiday spirit in June. In many places, you'll beat the true heat of summer while experiencing weather that's spot on for swimming.
Packing couldn't be easier as it's all about swimwear, hats and breezy attire for cocktails by the sea. Evenings often bring a refreshing dip in temperature that's perfect for moonlit strolling through cobbled streets.
The best places to travel in June in Europe turn up the heat with events to start summer off with a bang. No matter where you go, you'll sense the undeniable buzz of locals thrilled with the beginning of 'outdoor' season and tourists joining in with the vibe.
This is a time for alfresco wining and dining, lazy beach days and savouring the anticipation of moving into summer celebrations.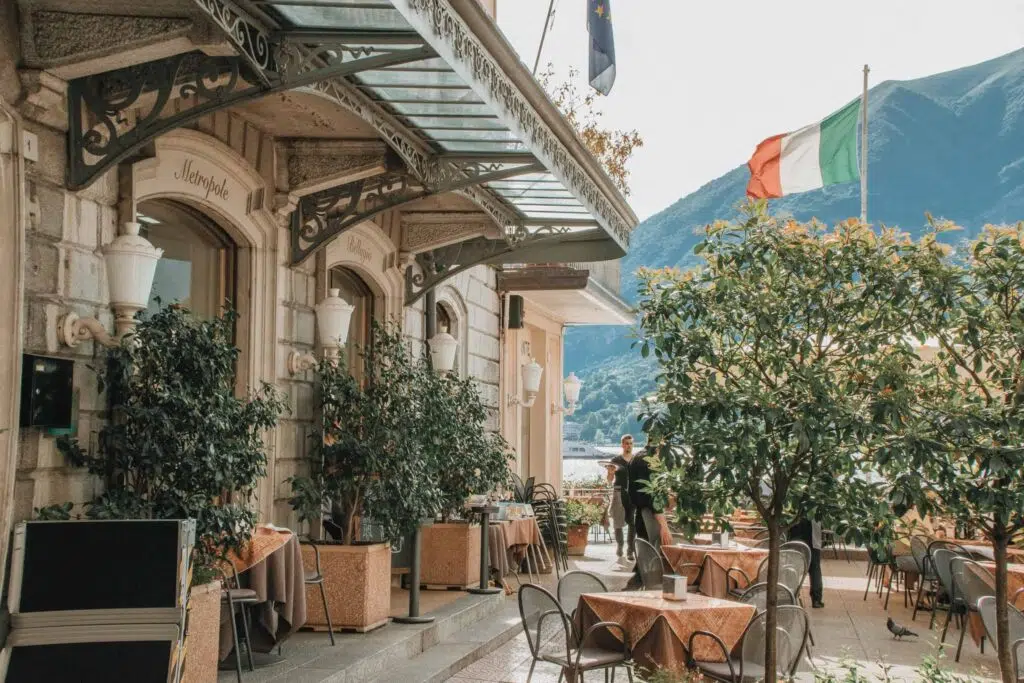 ---
Best European Cities to Visit in June
Midsummer characterises some of the best places to visit in June in Europe. This spirit of bonfires and floral crowns seeps into the atmosphere and the saying, 'giddy with fun', isn't too far off when it comes to describing it.
Whether you delve into folk festivals, dance your socks off to live music, hike through wildflowers or indulge in gastronomic delights, this is a month brimming with colour in every sense.
LAKE COMO, ITALY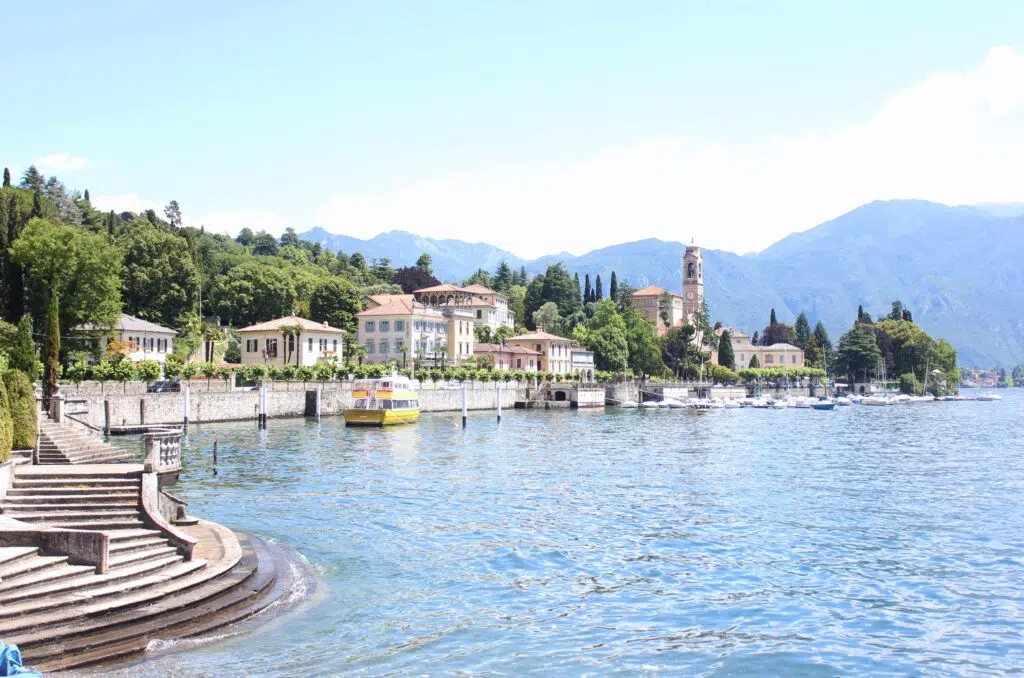 The Sagra di San Giovanni Festival lights up the night skies with floating lanterns, fireworks and the sounds of revellers in the last week of June each year. It's Lake Como's oldest festival, evolved from myths, legends and history over the last 500 years.
The fireworks display represents a significant battle from 1169 and a traditional, sombre procession honours it the following day. Watch the action from a boat or base yourself near the mouth-watering food stalls in Ossuccio and Sala Comacina.
As for the rest of your time here, indulge in the world of James Bond and what is often considered one of the most beautiful places to visit in Europe. Drool over the exteriors of villas that defy the meaning of opulence, like Villa del Balbianello. Visit the city of Como to buy Italian silk and gaze at Renaissance and Gothic architecture.
As it's surrounded by mountains, your hiking boots will come in handy here. Discover the Greenway del Lago path or challenge yourself to Monte Generoso trails.
BASEL, SWITZERLAND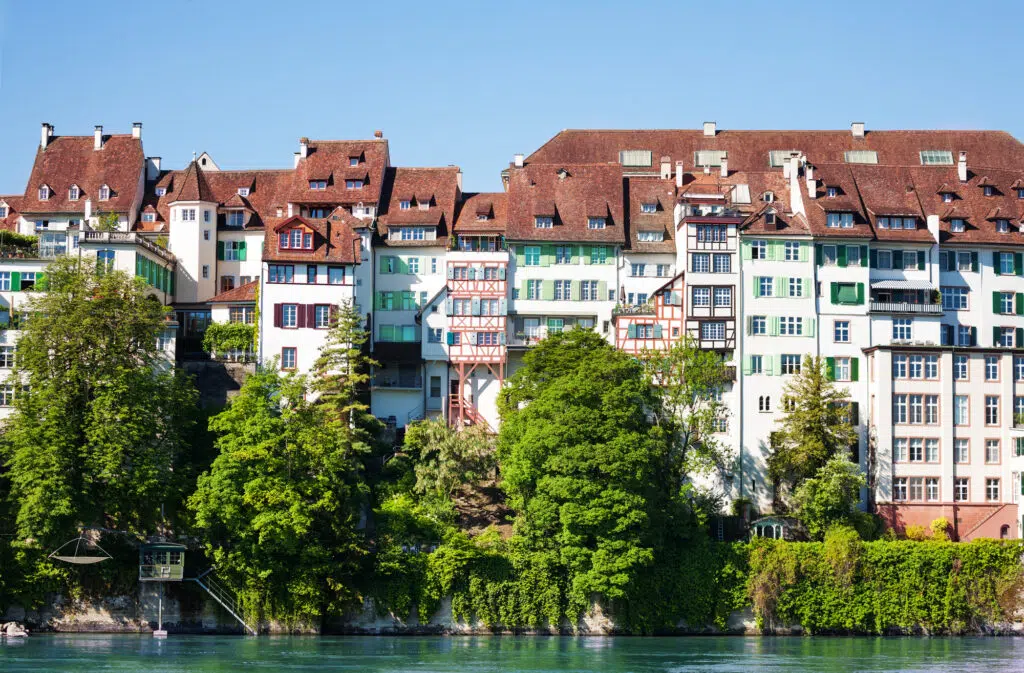 If you're an art fan, pack your bags for one of the best places to go in June. ART Basel is the globe's largest international art fair and presents works from some 300 galleries. Expect to see everything from sculptures, photographs and installations to artistic live performances. Naturally, famous masterpieces are represented too, among new, exciting and outright wild innovations.
The entire charming town of Basel takes on the ambience of art, with special events dedicated to culture in waterside bars, theatres, renowned museums and public spaces. To explore, hop aboard the Rhine ferries and even take a dip in the famous river, if it's warm enough.
Keep your camera on hand for endless enchanting marks of history, like the Romanesque-Gothic cathedral. For antique book shops, quirky boutiques and tantalising local bites, stroll around the atmospheric Old Town.
SPLIT, CROATIA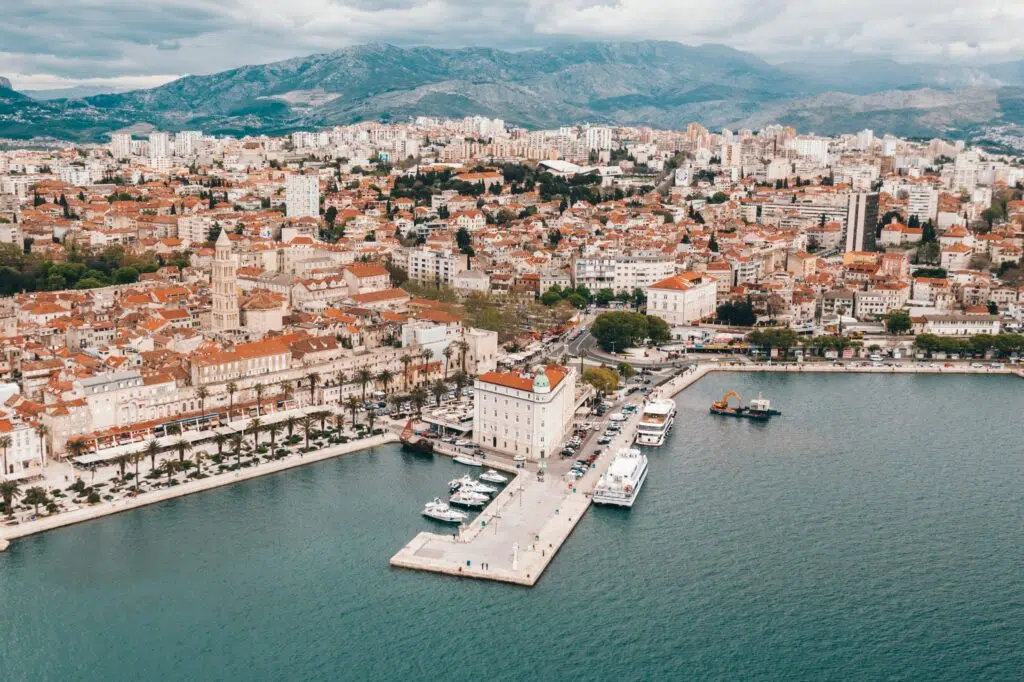 Warm, sunny and buzzing with outdoor fun, Croatia is one of the best countries to visit in June. To perfectly blend dramatic history, alfresco dining and the turquoise waters of the Adriatic, make a beeline for Split.
The country's second-largest city rests on a backdrop of soaring mountains and, despite world-famous sites like the Diocletian's Palace bringing in hordes of tourists, the Dalmatian way of life is still very visible here.
One way to hang out with the locals is to hit the beaches. The heart of the action is Bacvice Beach, a sheltered cove bordered by trendy restaurants, cool cocktail bars and plenty of new friends to meet. The pebbly shores of Trstenik and Znjan beaches are a little more chilled and family-friendly, with cafes nearby for leisurely dining.
Off the beach, spend your time wandering the maze of lanes in the Old Town, dining in People's Square and strolling beneath the palm trees of the Riva.
SAINT-TROPEZ, FRANCE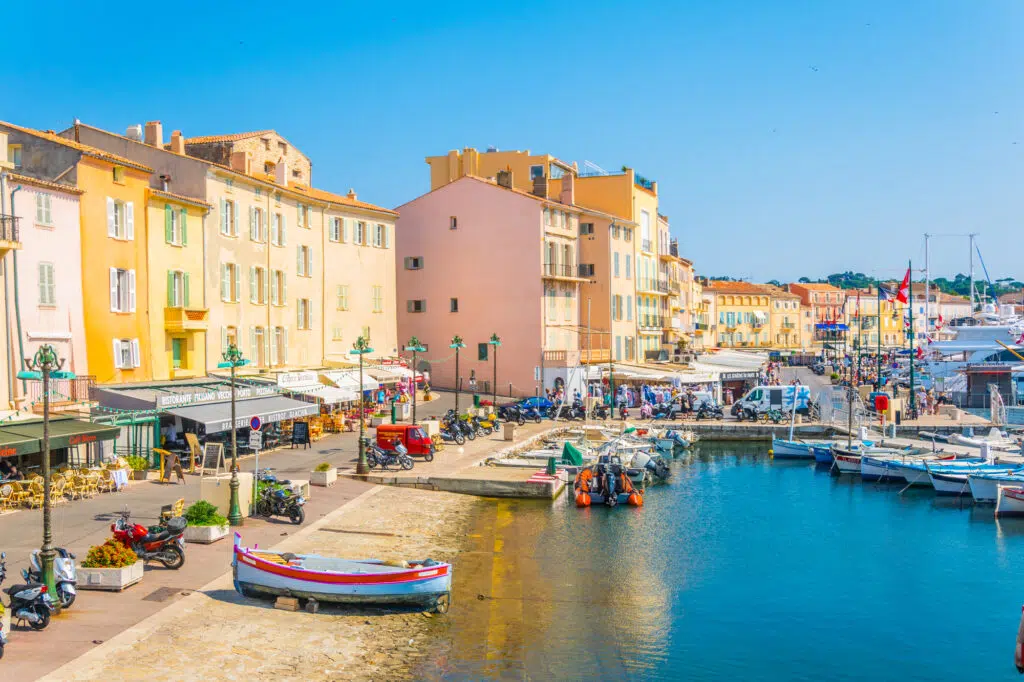 Brigitte Bardot is largely responsible for the glamorous allure St Tropez still holds over visitors today, after a visit to star in a movie in the 1950s. For champagne-sipping by the pool, celebrity-spotting and leisurely shopping, this is one of the best places to visit in Europe in June.
You'll just miss the stifling crowds of July and August, but you certainly won't miss any of the sunny days or piping hot nightlife action. Simply swanning around the scene is a popular pursuit, but there's plenty more to do.
Traverse the coastal walkways for miles and take small pathways to expansive stretches of sand. Along the way, you'll find the Cap Camarat lighthouse, which is one of the highest in France. Meander through the cobbled lanes of La Ponche, the old fishing quarter, to feel the small village vibe beneath the glitz and glamour.
To join the party, head to famous Pampelonne beach, and spy on the fancy yachts decorating the harbour. While shopping, don't forget to look out for gorgeous handicrafts and products from Provence.
FURTHER READING: The Best Beaches in St Tropez / Things to do in Saint-Tropez
MYKONOS, GREECE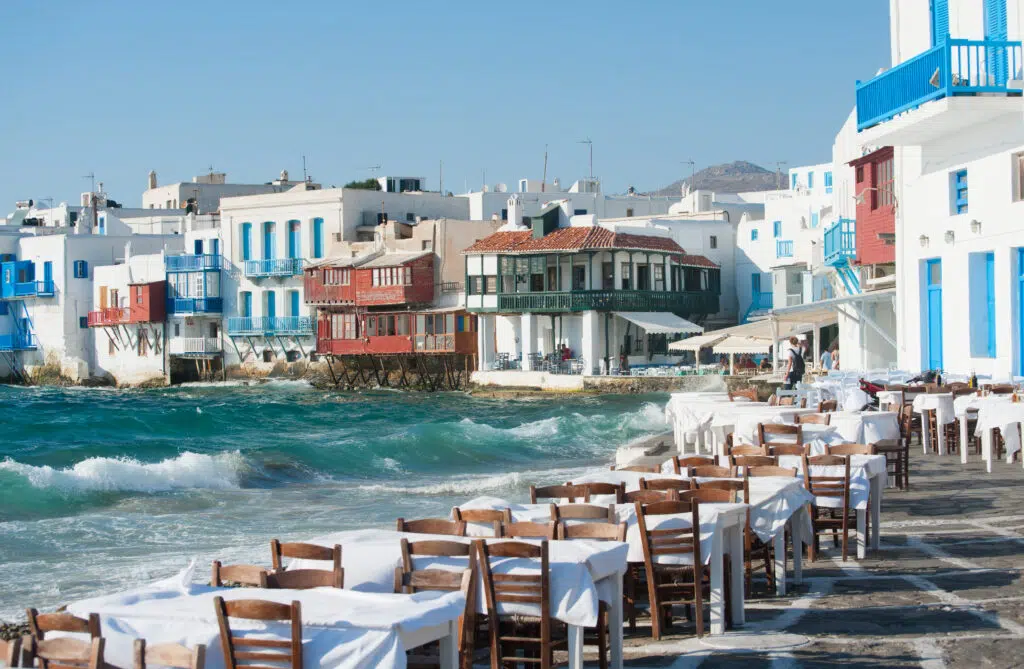 Many of the best beaches to visit in June are on the Greek Islands and Mykonos is at its finest this month. The weather is sunny and warm, but not yet blazing hot. Go at the beginning of the month to catch the weather without the crowds of party-goers that start to swarm in towards July. However, the nightlife action really starts in May here, so that's not to say you'll miss out, if that's what you're looking for.
Regardless, you'll have just a little more space to yourself to explore the maze of whitewashed buildings in charming Mykonos town. With so many postcard sights, it's impossible to put the camera down.
Dine over the Aegean at Little Venice and you'll be in a living postcard, with the Mykonos windmills as a backdrop. Walk between the stunning beaches as a highlight of any trip and take a boat trip to one of the country's most important archaeological sites on the island of Delos.
MALLORCA, SPAIN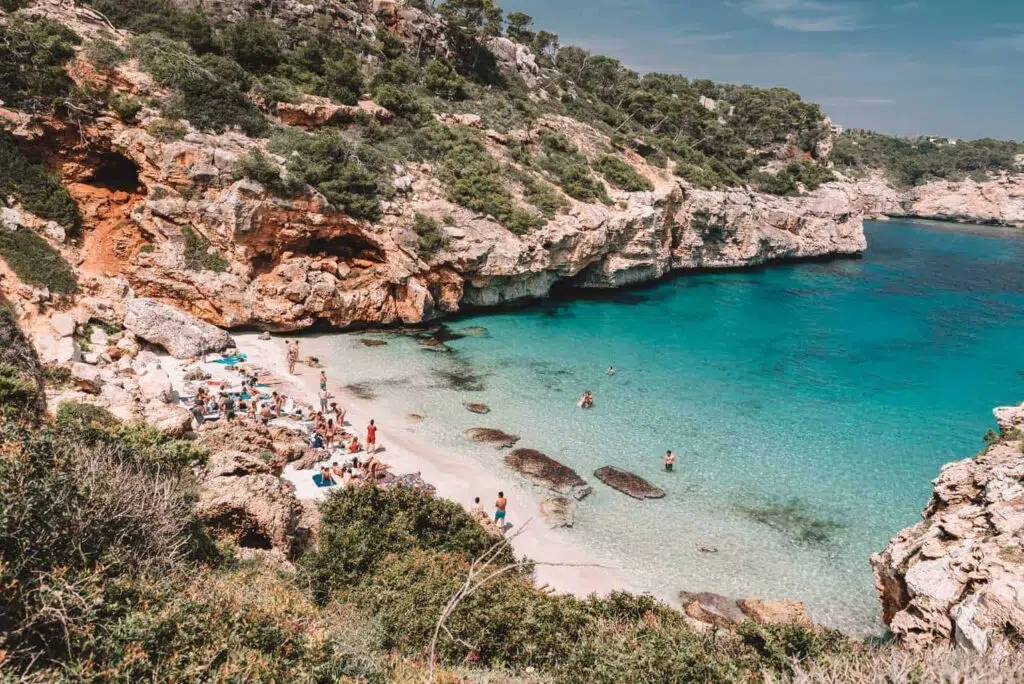 This dreamy Balearic utopia is one of the best islands to visit in June. The sun shines bright and rustic bread with juicy tomatoes drizzled in olive oil tastes even better within the glorious temperatures.
To celebrate the beginning of summer, the Night of Sant Joan sees music, dancing and beach barbecues across the island, with fireworks and bonfires illuminating midnight swims.
In terms of great places to visit with kids in Europe, Mallorca is packed full of fun adventures, including water parks and fabulous resorts catering to the little ones. Family activities abound across the island, like exploring mysterious coves and hiking in the UNESCO-listed Serra de Tramuntana.
From the aqua waves of ridiculously pretty Caló des Moro to the medieval streets of Alcudia's Old Town, do as little or as much as you like in this idyllic paradise.
FURTHER READING:
– Dreamy Photos of Mallorca
– Best Places to Stay in Mallorca
– Best Beaches in Mallorca
LONDON, ENGLAND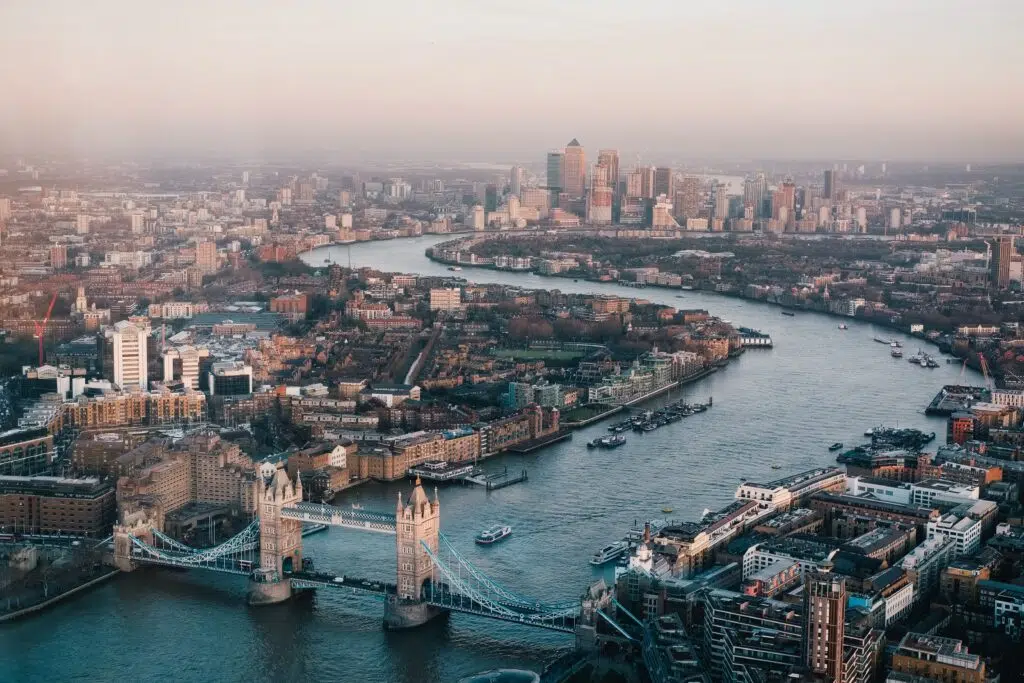 As the city celebrates the Queen's official birthday and it's time for Pride in London, this is one of the most fun places to visit in Europe in June. Lush parks come alive with sun worshippers, sporting events take centre stage and beer gardens overflow with warm weather cheer.
The Trooping the Colour on Horse Guards Parade marks the British Sovereign's official birthday, as it has done for more than 260 years, so this is your chance to see true pomp and splendour.
Taste of London festival hits Regent Park in June, with five-days of masterclasses, demonstrations, tastings, live performances and plenty of chances to try the creations of the capital's top chefs.
Along with the annual events, all one needs to do is check a London events calendar to find something on nearly every day and night. In fact, there's so much to do in June, it might be hard to fit in the obligatory visits to Big Ben, the Tower of London and Harrods!
PORTO, PORTUGAL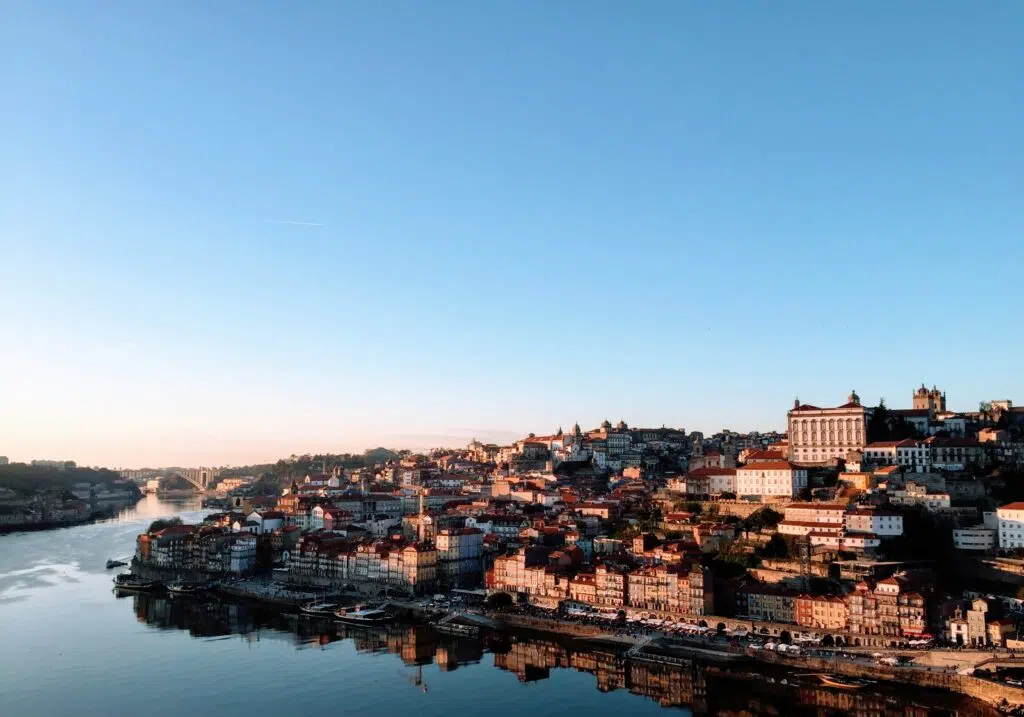 It's party time this month in Porto, with St John's festival celebrating the patron saint, São João. Originally a pagan festival of midsummer, it now sees the streets filled with action on the 23rd of June, leading into the 24th.
Don't be surprised if you're hit on the head with a plastic hammer or if you see people leaping over bonfires. A spectacular fireworks display over the River Douro tops it off.
Sunny days also make this one of the best cities in Europe to visit in June, for exploring an incredibly picturesque setting. Stroll across the iconic Ponte Luis I Bridge for panoramic views of Porto and Vila Nova de Gaia, where you can indulge at the Port cellars.
Explore a wealth of tiled churches, dine along the Ribeirinha promenade and admire the amazing exhibitions and gardens at Serralves Modern Art Museum. Wait until you're really hungry to try the decadent Francesinha sandwich that drips with cheese, tomato and beer sauce.
CAPRI, ITALY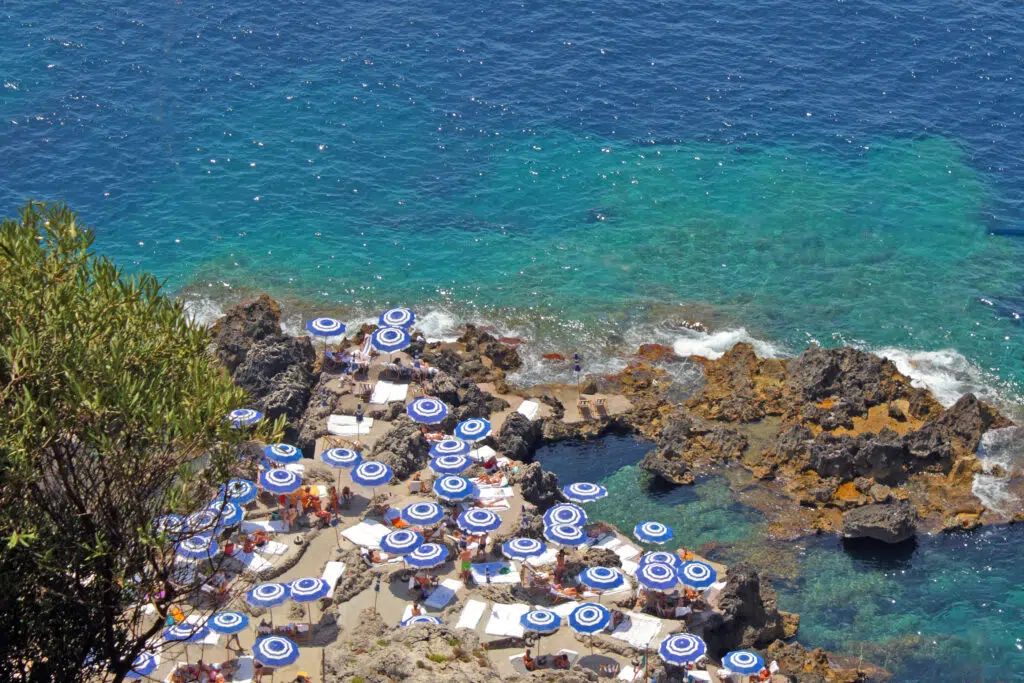 June smiles on the Italian island of Capri with long, languid days in the sun without the serious heat of the following months. One of the prettiest places in Europe, Capri's rocky coastline, ringed by iridescent seas, matches the glamour of its regular celebrity visitors.
It's not all about the glitz though, with natural wonders to explore and more romance around every corner than Cupid himself could conjure.
Hop on the chairlift from Anacapri to reach the summit of Mount Solaro and stretch your eyes across the Bay of Naples all the way to the Amalfi Coast. Take a boat trip to the famous Blue Grotto to witness the otherworldly glow of the water in the natural sea cave.
The ruins of Villa Jovis are a brilliant display of Roman architecture and the terraced, multilevel Gardens of Augustus overlook the Faraglioni, Marina Piccola and the steep, paved footpaths of Via Krupp.
VALLETTA, MALTA
Just outside Valletta, Floriana's charming Argotti Gardens come alive with Ghanafest, if you're looking for cultural places to visit in Europe with a folksy twist.
Maltese ghana, or folk song, was the spontaneous music of fishermen, peasants and farmers working in the fields. Today, the festival celebrates its heritage, along with foreign bands from across the Mediterranean, across two toe-tapping and feast-filled days.
Malta's tiny capital is a fantastic base for further exploration, with its vibrant waterfront promenade, museums, ornate theatres and grand architecture. As one of the best places to dive in June, take the chance to discover underwater magic including the World War II wreck, HMS Maori, at St. Elmo Bay.
You're only ever a drive away from beaches lapped by the clearest of Mediterranean waters, so hiring a car is a great idea.
---
How to Save Money on Travel to Europe in June
June is the start of high season in many of the bucket list places to visit in Europe. A little bit of planning goes a long way towards keeping an eye on your travel budget.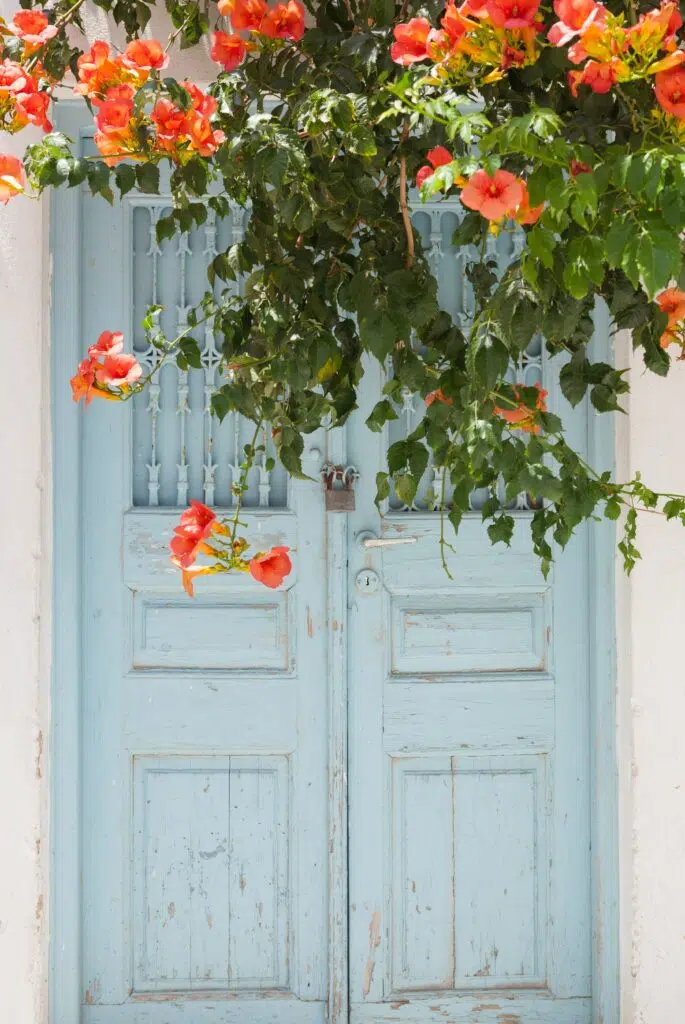 Take advantage of early-bird specials
If you're attending a festival or event it's important to book hotels, in particular, well in advance to avoid disappointment. This also means you'll reap the benefits of lower prices before the scramble starts, especially if you're planning a longer journey. Trains, flights and events may also attract discounts for bookings made well in advance.
Jump on last-minute deals
On the flip side, last-minute deals are a great way to save your dollars. Make sure you set up alerts so you're notified when prices drop for tickets and transport. If your schedule is flexible, you can pick up some fantastic deals this way.
Pack light
Have you ever had one of those 'kick yourself' moments when you're confronted with an exorbitant fee for overweight luggage? Don't let it happen in Europe, especially if you plan to take domestic flights that have extra restrictions. Or be a little brave, and try travelling in Europe with carry-on luggage only! You'll save a lot on airfares if you can manage it.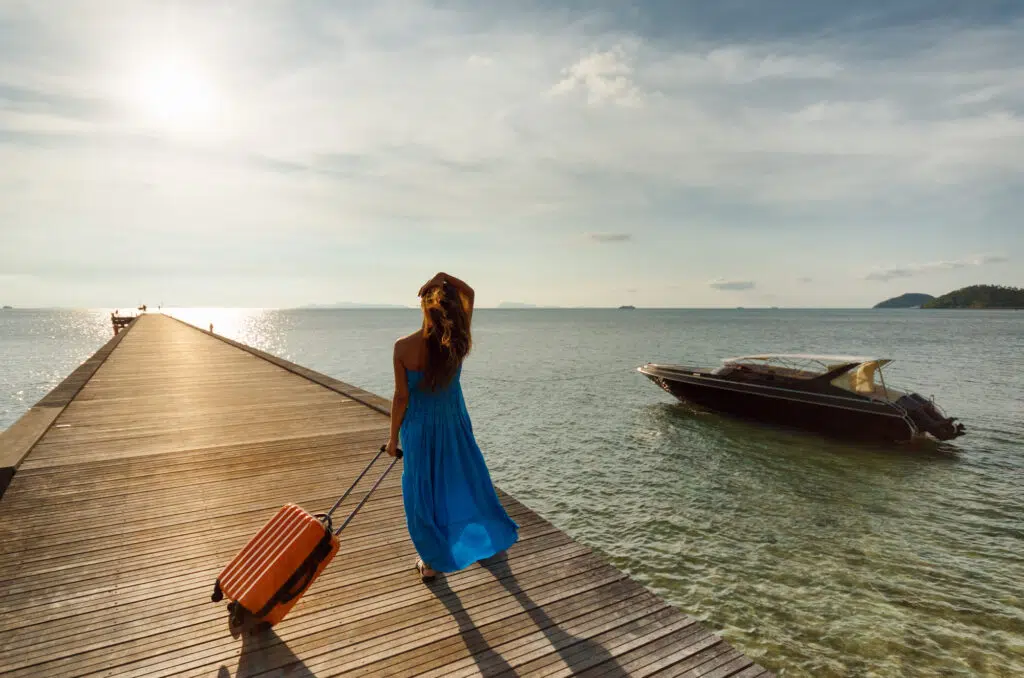 Pay in foreign currency with cards
The most experienced travellers are caught out by this trick of ATMs and card machines, when the screen lights up with, "would you like to pay in your own currency?" It feels like you should, but the answer is "no". You'll end up paying more, as the currency exchange rate is in the hands of the institution that's processing the payment.
Buy discount cards and do your research
Most major cities offer discount cards for a range of attractions, often grouped together in a package. Check out deals online if you know you want to visit all those spots that attract huge queues. Also, do your research first, as many museums and other cultural venues offer free days on certain days of the week or month.
Read more money-saving travel hacks here.
---
The best places to visit in Europe in the Spring, going into the sizzling summer, bask in a vibe of contagious excitement. Kick back and relax with the twinkling Mediterranean and a cocktail for company, or dive right into warm-weather festivities. No matter what, June ensures you soak in the splendour of the European holiday spirit.
Pin this for later!