The beautiful island of Menorca is a slow-paced paradise in the Mediterranean Sea. A haven for culture and history, the northernmost of the Balearic Islands boasts white sand beaches, verdant national parks, lively towns and cities, and delicious food and drink.
A favourite holiday destination for families and couples, there's much to see and do, from hiking picturesque coastal trails and listening to live music in caves to visiting open-air archaeological museums or wine tasting in a local vineyard.
Outdoor enthusiasts will adore the variety of sporting activities on offer, ranging from scuba diving, paddle boarding and sailing, to horse riding and cycling.
If you're seeking a laid-back destination in Europe for your next holiday and looking for what to do in Menorca, look no further, here is our insider's guide, so that you can gain the most from your trip to this unspoilt Spanish Island.
---
A short ferry ride from Mahon port, you'll find the recently opened art centre, Hauser & Wirth. Located on the Illa del Rei (the King's Island) – a lush oasis in the middle of the Mahon harbour – the site was once home to a British Naval Hospital.
The hospital, which was built in the early 1700s, has been restored and turned into a museum by local volunteers, and the other buildings on the island have been repurposed into art galleries by Hauser & Wirth.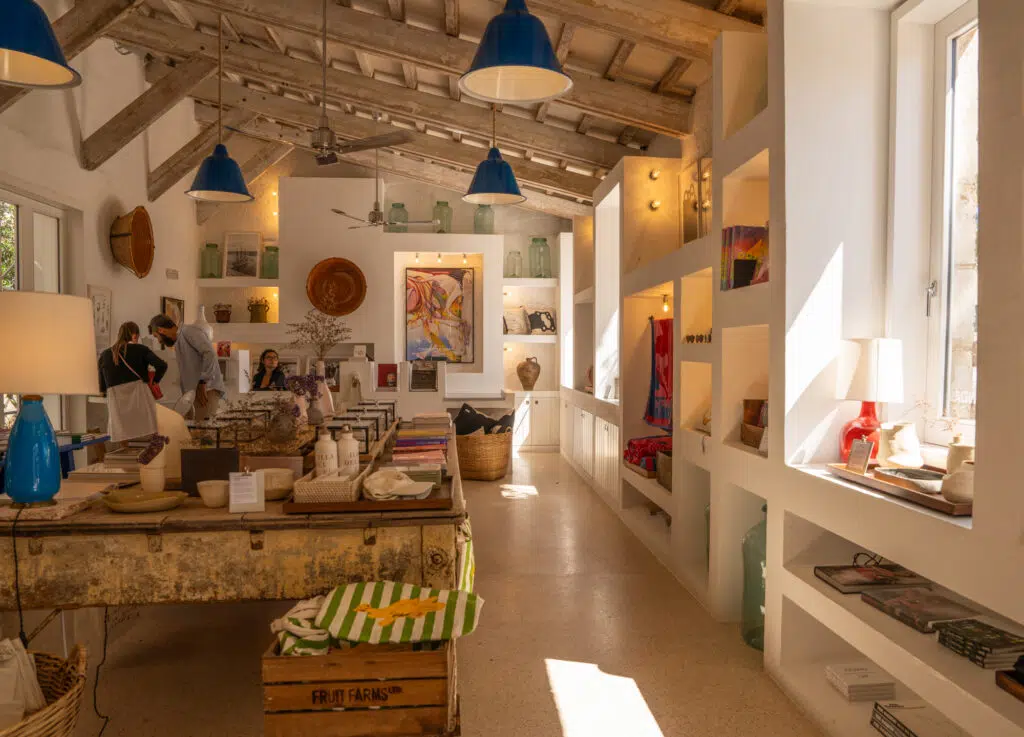 The ferry takes 15 minutes and departs Mahon port on the hour. Upon arrival, take your time to browse the art exhibitions, walk the sculpture trail, and discover the stories within the Naval Hospital Museum.
Once you've worked up an appetite, take a seat under the shade of wild olive trees, and dine on fresh, local produce that's been skillfully prepared. Finally, visit the gift shop for a thoughtful souvenir, before jumping back on the ferry for your short trip back to Mahon.
Tip – Ferries depart from Moll de Llevant 61 (by the glass bottom boat) every hour. In peak times, it's advisable to book in advance on their website, but not absolutely necessary as you can also buy tickets on board. Ferry tickets cost €10 return, the exhibitions are free.
CONNECT WITH NATURE AT ALBUFERA DES GRAU
DISCOVER CAVALLERIA LIGHTHOUSE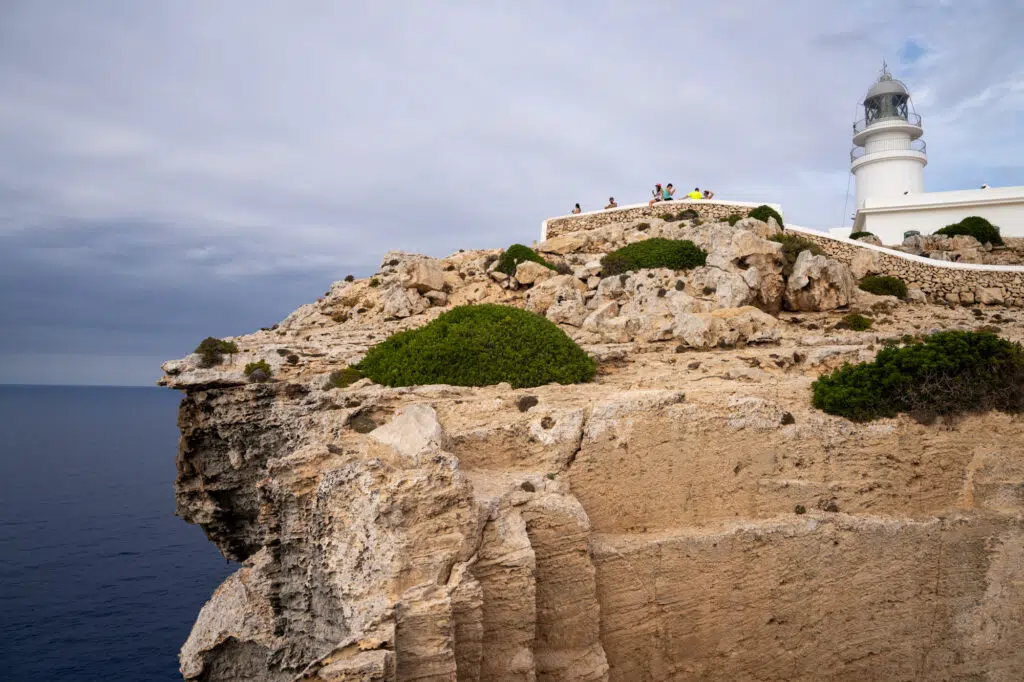 At Menorca's most northernmost tip, you'll find the Cavalleria lighthouse sitting tall on the headland. Drive up a narrow road from Cavalleria Beach to reach the imposing structure, and leave your car in the dusty car park.
Seeing as this is a working lighthouse, you can't climb the tower to see the inner workings. But the small onsite museum is a worthwhile visit to find out more about the island's history, with a focus on maritime adventures (and misadventures!).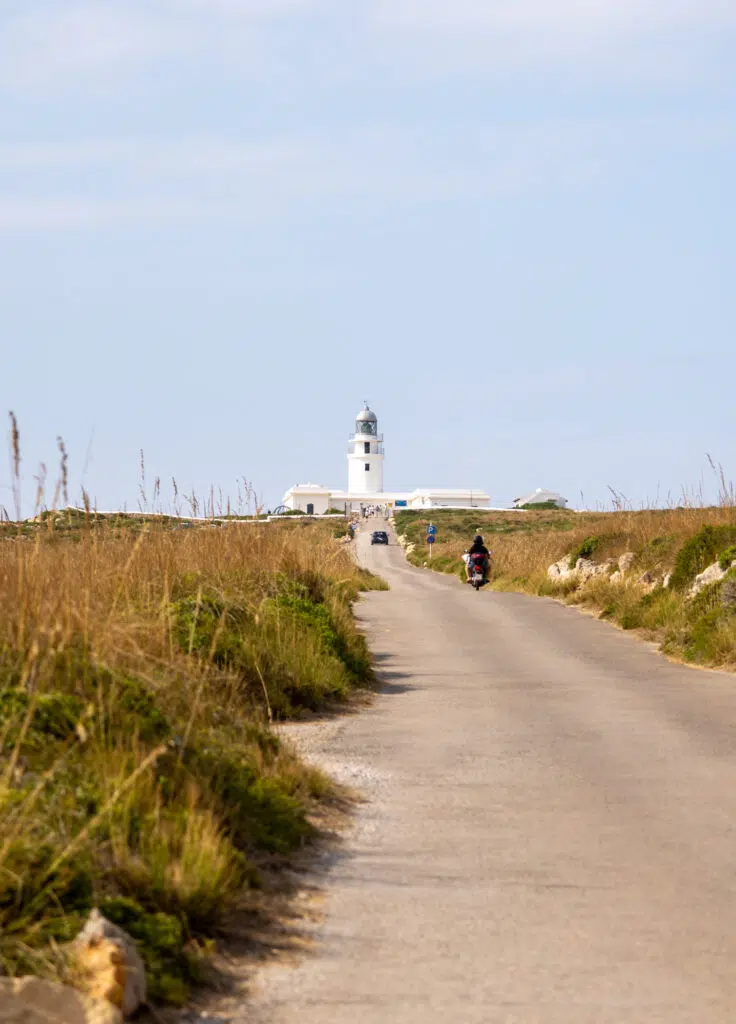 Wander around the headland to discover old military bunkers, delve into the intriguing underground cave that offers dramatic views, pause for a refreshment at the small onsite bar, or visit at sunset for an incredible display of colour.
On the way to the lighthouse, you'll pass by other places of interest, such as the group of serene swimming coves at Cala Viola de Ponent, and the historic tuna fishing port, Port de Sanitja.
Walking to the lighthouse from Cavalleria Beach allows you to explore the area fully and go off-trail as you please. But as you have to follow the road for some of your journey, I wouldn't recommend this option during the peak summer months.
FOLLOW FOODIE TRAILS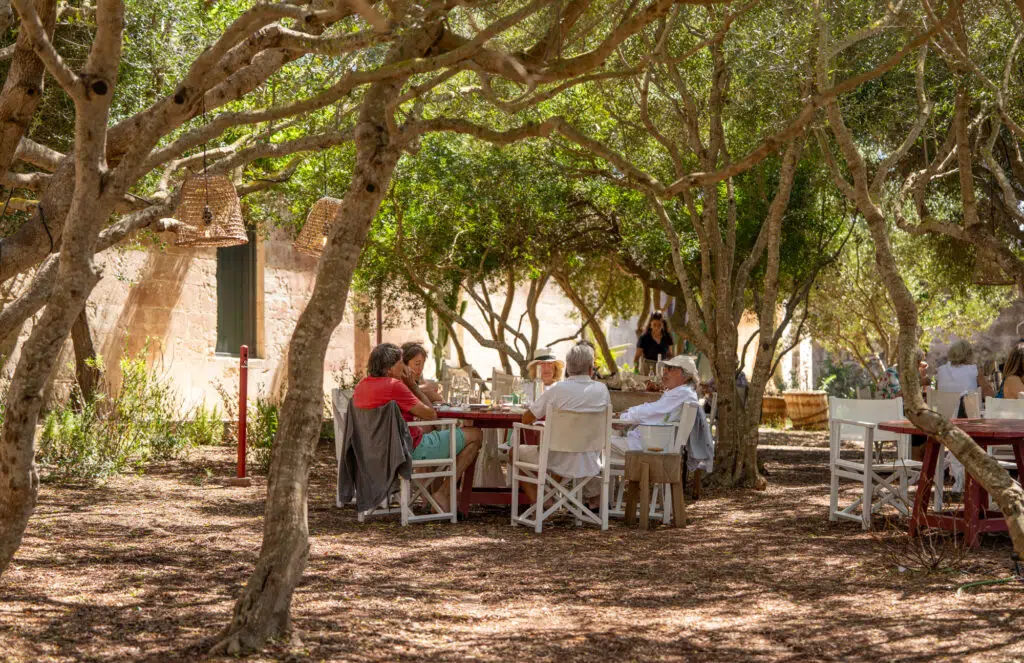 Menorca is fast becoming a top foodie destination with many world-class eateries popping up all over the island. With a climate perfect for growing fresh vegetables, Mediterranean flavours feature heavily on the menu at seaside bistros, rustic farm-to-table eateries, and upmarket cafeterias. Below, I've listed some of our picks of the best restaurants in Menorca:
Coral Menorca – seaside dining near Ciutadella.
Menorca Experimental – beautiful outdoor terrace dining and bar at a rustic finca.
Son Vell – farm-to-table dining at a stunning upmarket hotel.
Margot Menorca – casual and delicious tapas in Ciutadella.
Bar Pasaje de Madrid al Cielo – authentic tapas bar in Mahon.
En Caragol – upmarket dining in Sant Lluís.
Son Blanc – a sustainable farm-to-table restaurant within a beautifully restored farmhouse.
---
As you can see, there are so many cool things to do in Menorca – from diving and sailing, and discovering local wine and cuisine to visiting archaeological sites and biodiverse landscapes. Should you still require further information or inspiration, check out all our Mediterranean guides here.