Christchurch is known for its beautiful gardens, parks, beaches, and the golden Port Hills. There are so many places in Canterbury to explore on a sunny day. But what about when the weather has other ideas?
If you are wondering what to do in Christchurch on a rainy day, check out our tips for the very best indoor activities. We've rounded up our favourite places to visit in Christchurch when it's too wet or windy to explore the outdoors.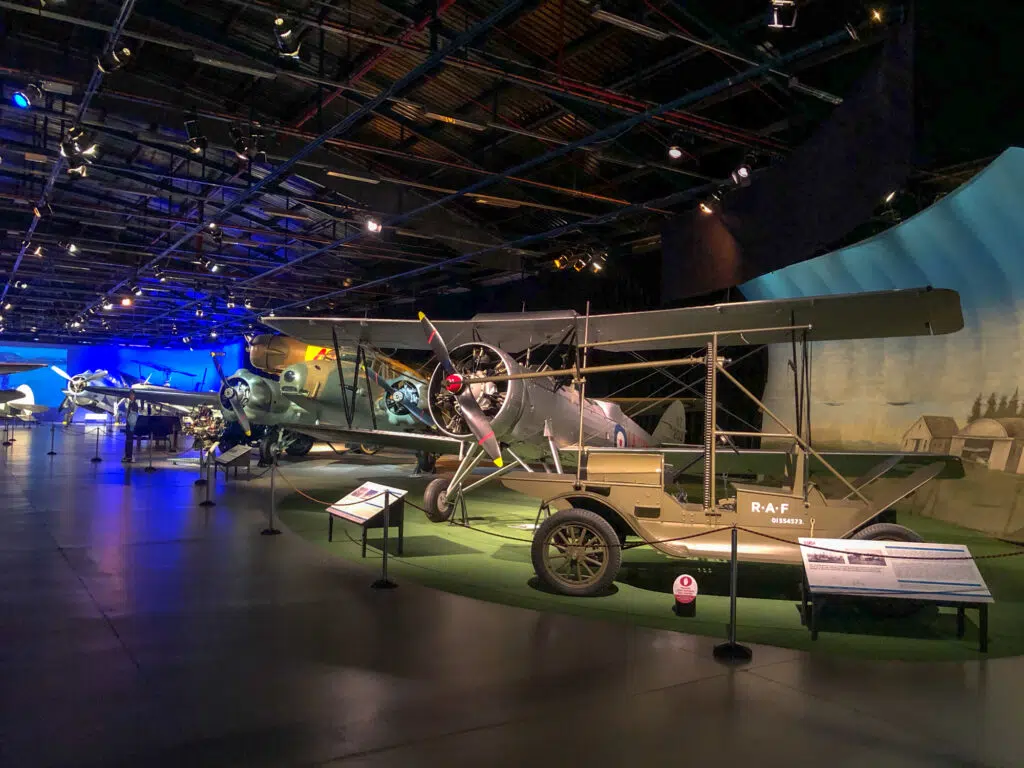 ---
Top Indoor Activities Christchurch is Known For
We thought it'd be best to start off with the best rainy day activities Christchurch has to offer. These are the top indoor attractions the city is known for.
Antarctic Centre
38 Orchard Road, Christchurch Airport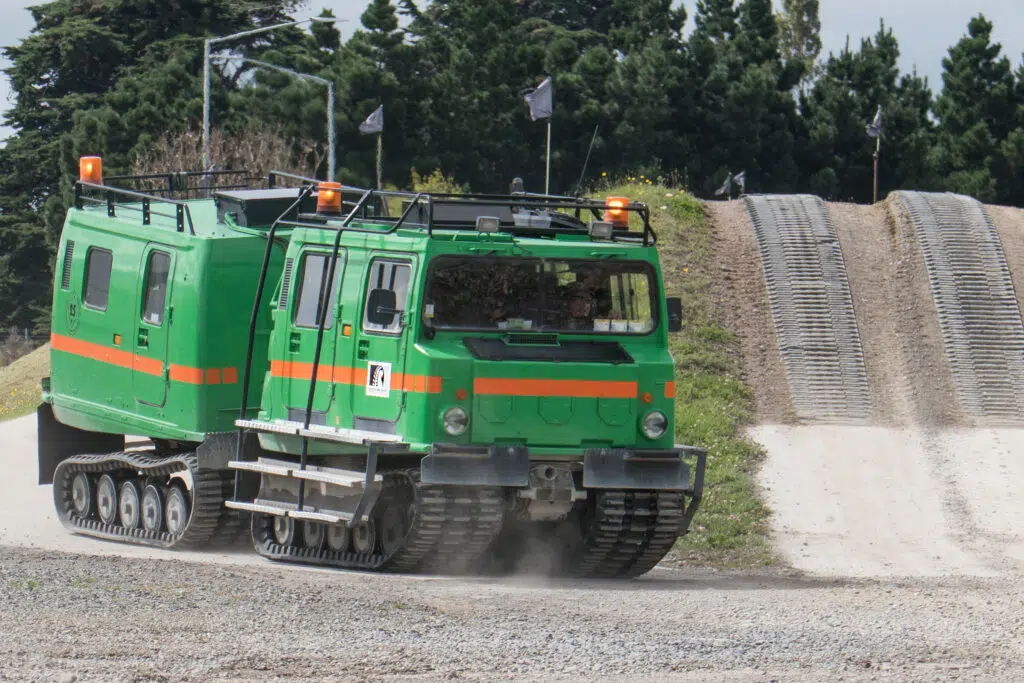 The Antarctic Centre is particularly important to Christchurch because the city is the last departure point for many flights to the icy continent. If you are looking for Christchurch rainy day activities, this is one of the best – for both kids and adults!
Don't miss out on the freezing winds in the 'storm room' and the 4D interactive movies or watching the live penguins swim around their enclosure. Hold on tight when you take a ride in the Hagglund, an all-terrain vehicle that goes through water and over a crevasse.
Riverside Market – Indoor Market in Christchurch
96 Oxford Terrace, Christchurch Central City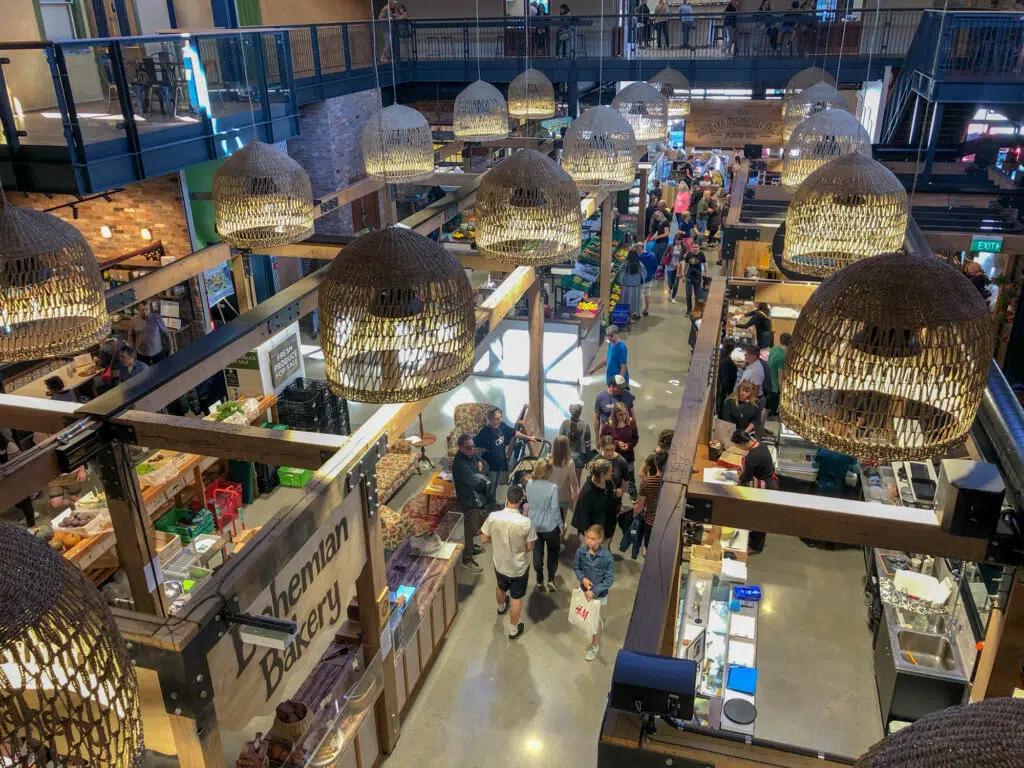 A fairly recent installation but already a favourite with locals and tourists, Riverside Market is a covered 3500 square metre marketplace filled with 70 food vendors. Sample the international foods, from crepes and croissants to dumplings and sushi or grab a drink and relax at one of the upstairs bars.
Go for the delicious eats, stay for the trendy vibe. It can get busy so get in early if you don't like crowds.
Canterbury Museum
Rolleston Avenue, Christchurch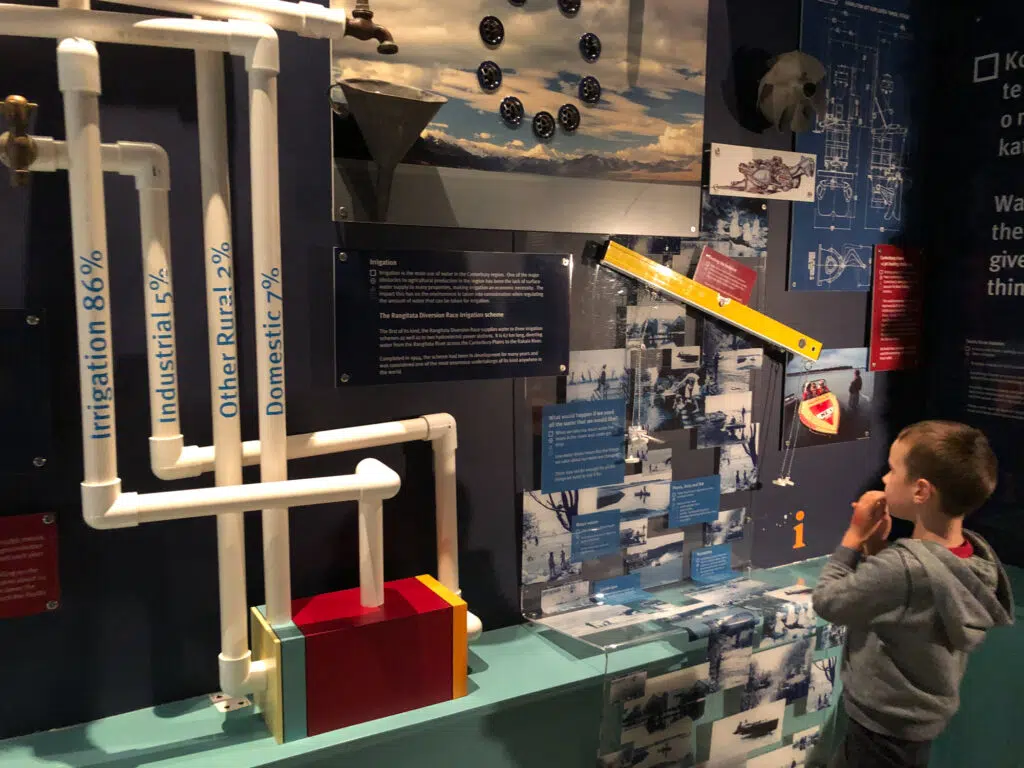 The Canterbury Museum has a huge range of displays over 4 stories, housed in a Gothic Revival building from 1870. Explore the history of the country, from early New Zealand through to Antarctic explorers and Fred and Myrtle's paua shell house. It's a free activity in Christchurch but a donation is appreciated.
Kids will love the hands-on exhibitions, the old-fashioned 19th-century street, and the Discovery Centre on level 3. The Discovery Centre costs $2 per child and is free for under 3-year-olds.
Christchurch Art Gallery
Montreal Street, Christchurch Central City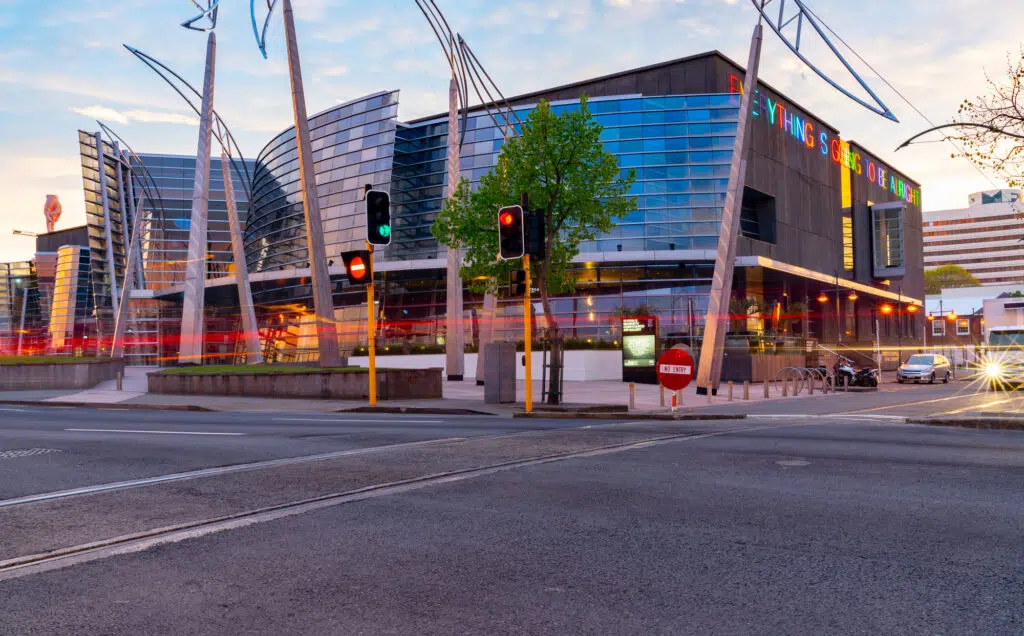 The Christchurch Art Gallery is a well-designed space with lots of innovative exhibitions and a gift shop full of beautiful products. Art lovers and older children will enjoy temporary exhibitions showcasing New Zealand and international art.
The art shows are often surprising, and there is always something new to see. With free entry, it is definitely a winning indoor activity for a rainy day in Christchurch.
Quake City
299 Durham Street North, Christchurch Central City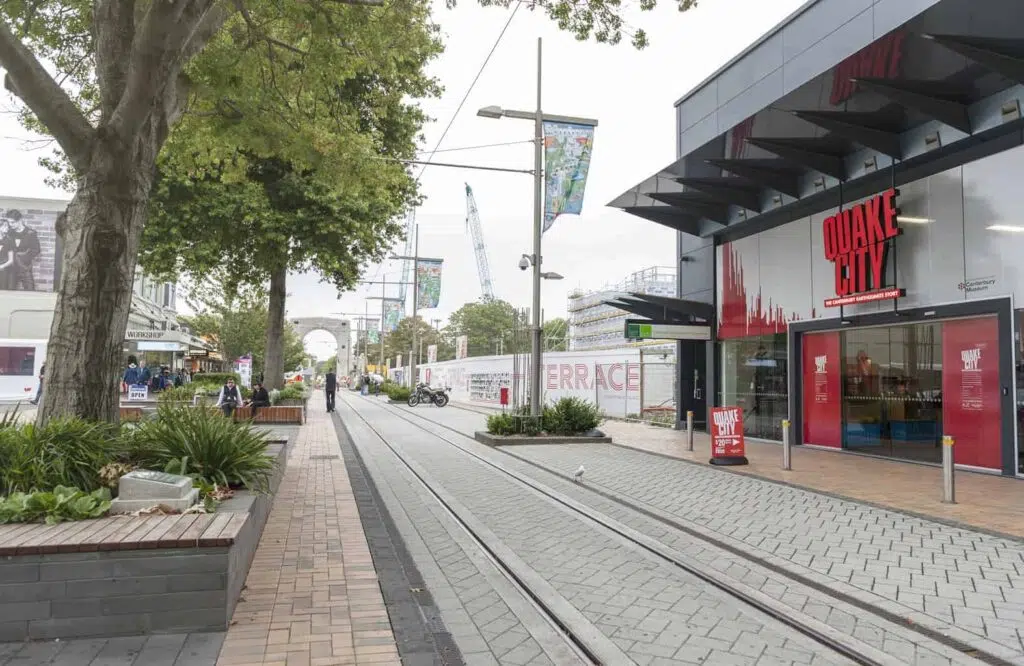 This interactive museum tells the story of the Canterbury earthquakes. Quake City delivers Christchurch's history in an informative and interesting way that's compelling for all ages. A small museum, it's a great way to spend a few hours – especially if you're new to the area, as you'll leave with a newfound appreciation for the city's resilience.
---
Top Indoor Activities for Kids in Christchurch
Will all know how hard it can be to keep little ones entertained when it's wet outside, and there are only so many activities you can do at home! Luckily, when you're ready to venture out, there are a whole host of indoor activities for kids in Christchurch – here are our favourites.
Turanga Library
60 Cathedral Square, Christchurch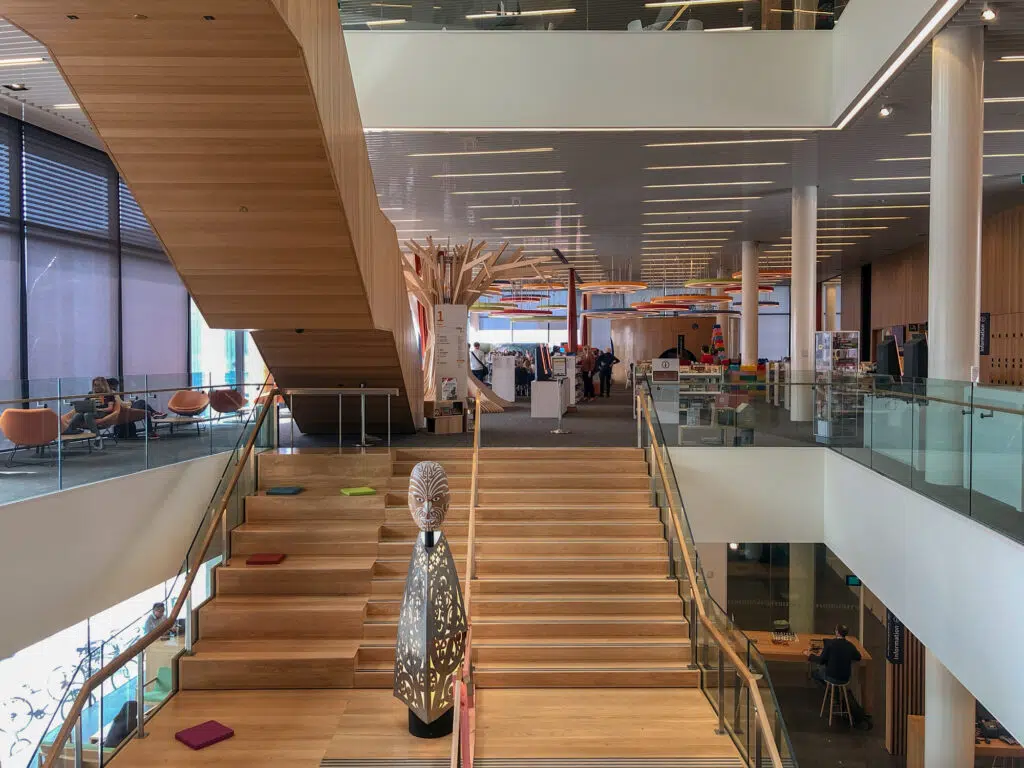 Rebuilt at the end of 2018, visiting Christchurch's central library is a delightful way to spend an afternoon. It is a beautiful light-filled space, more about connecting people than just books (although there are a lot of those too). A massive touch screen information display just inside the front doors guides you through the history and sights of Christchurch.
The first floor is great for kids with a spiral slide and lego pits from Imagination Station. Other hands-on holiday activities for kids can also be booked in advance, like crafts or Minecraft sessions.
Clip 'n Climb – Indoor Rock Climbing Christchurch
239 Waltham Road, Sydenham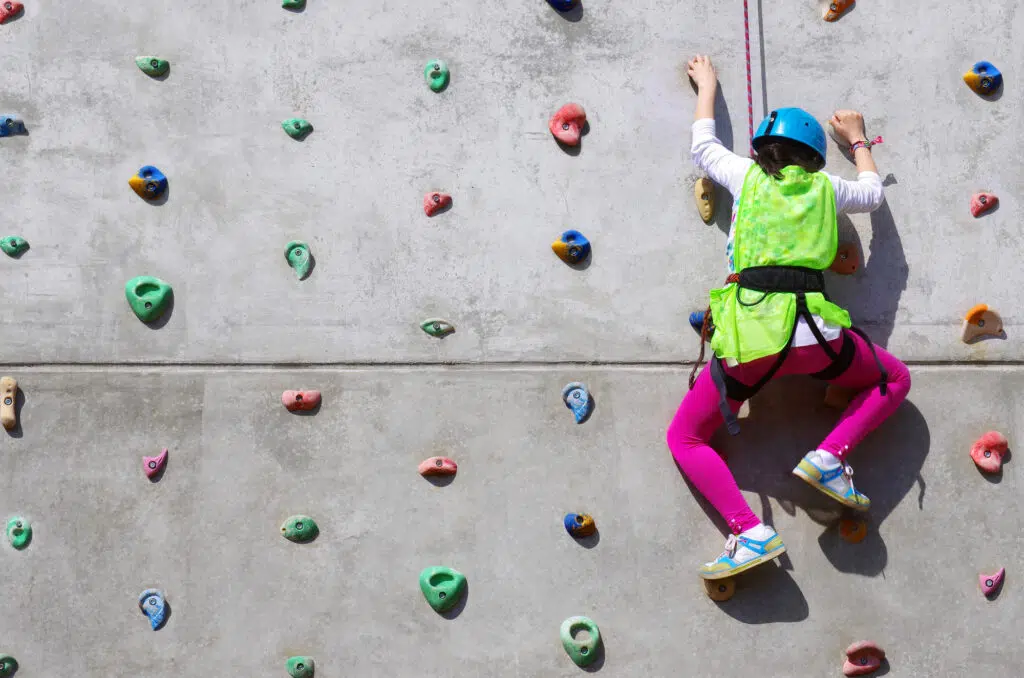 Clip n Climb is one of the top places for indoor climbing in Christchurch. There are two rooms of rock-climbing activities: one for all climbers and one just for experts. Clip your child into the harness and let them climb a tree, a rescue boat, or skyscrapers.
The Leap of Faith and Vertical Slide are extra challenges for the bravest kids. Adult supervision is required. Ring and make a booking and arrive 15 minutes early.
QE II Taiora – Indoor Pools Christchurch
193 Travis Road, New Brighton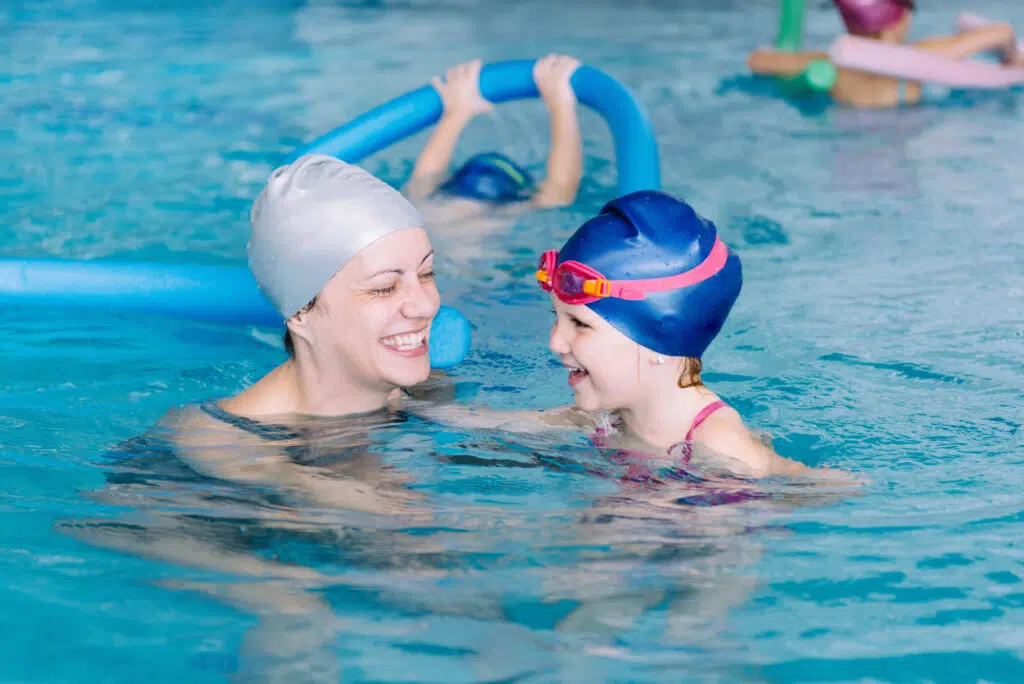 Completely rebuilt after the earthquakes, these indoor swimming pools in Christchurch have something for everyone. A hydrotherapy pool, sauna, and steam room are treats for the adults. The kids will love the hydro slides and smaller children will be entertained for hours in the lazy river and water play areas. It can get busy though, especially during the weekends and holidays.
Mega Air – Indoor Trampoline Christchurch
106a Carmen Road, Hornby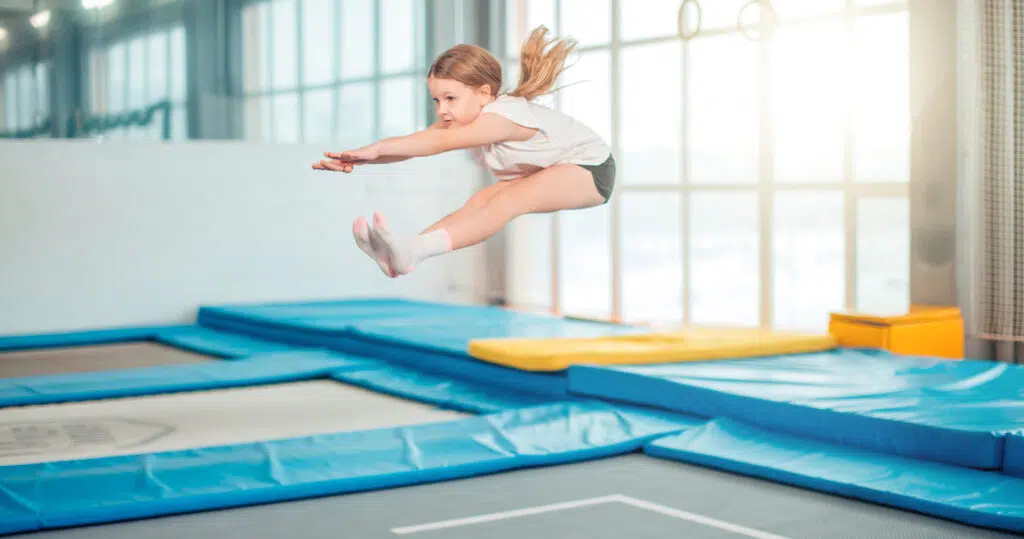 This trampolining arena has to be one of the most fun activities for kids in Christchurch. At Mega Air, kids can play dodgeball on the trampolines, perfect their flips, or jump into the foam pit. All good, healthy fun! Sessions are one hour long and there are dedicated toddler times for the little ones.
Air Force Museum
45 Harvard Avenue, Wigram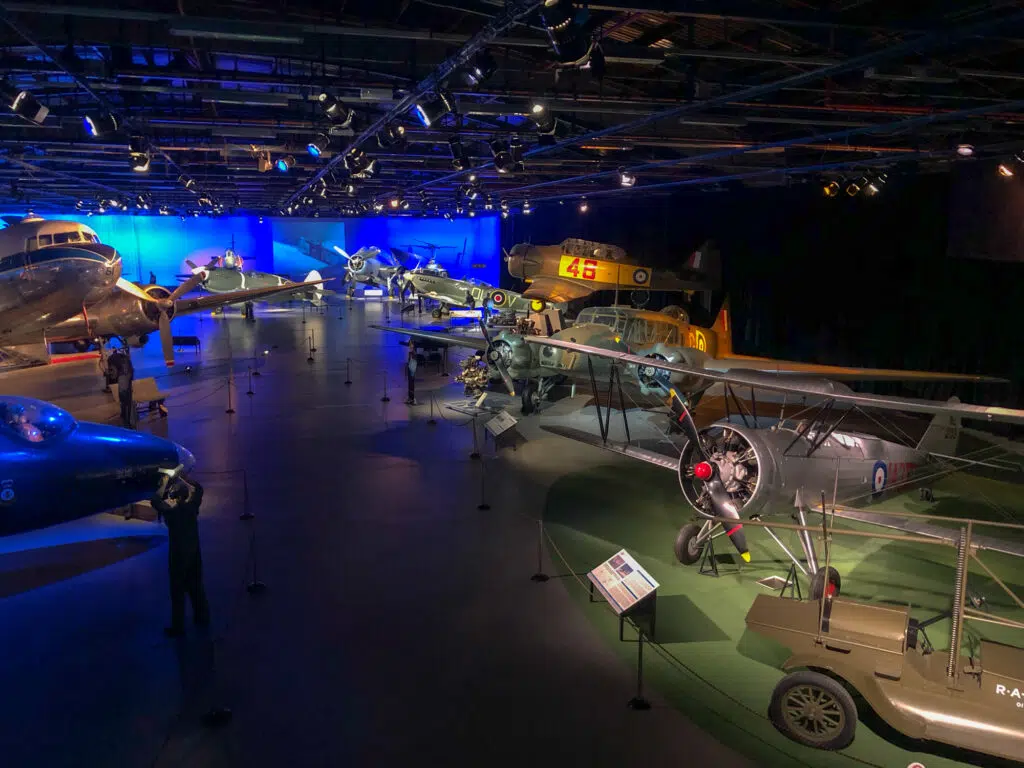 A must for any child or big kid with a love of planes, the Air Force Museum is the national museum for the Royal New Zealand Air Force. Highlights are the flight simulator, climbing in the gun turret, and getting a pic in the Bleriot airplane. There is a cafe on-site for hungry little ones and a gift shop with lots of airplane-themed toys and books.
Inflatable World
81 Buchanans Rd, Hei Hei & 7/5 Iversen Terrace, Waltham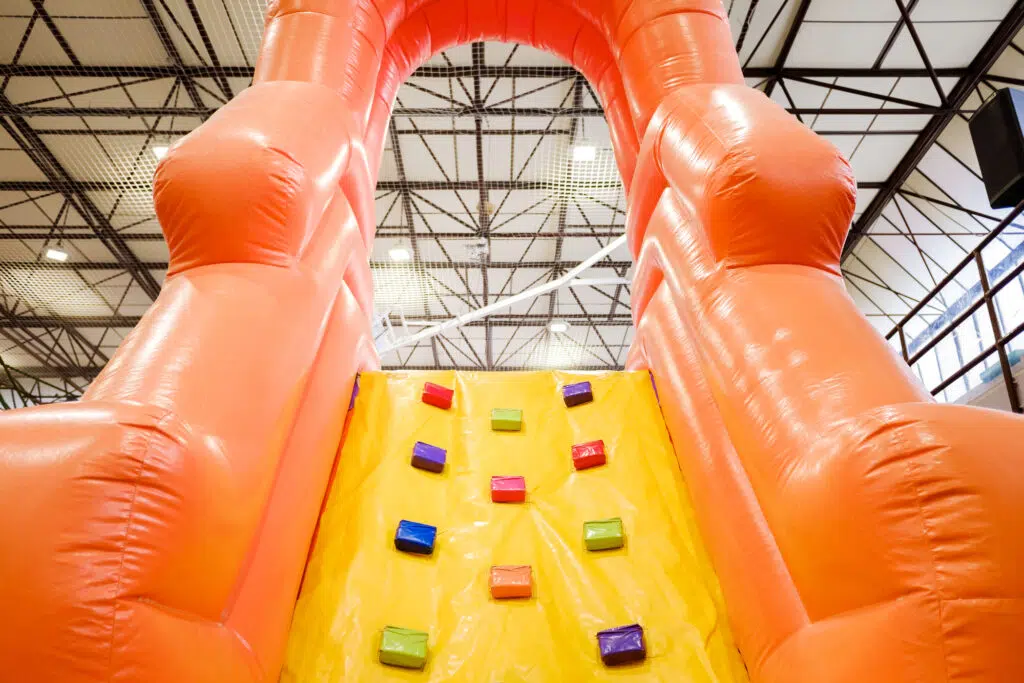 Inflatable World is exactly what it sounds like – an indoor inflatable playground. This is one of the most fun indoor activities for toddlers in Christchurch. The best part is that adults can bounce too, so you don't need to worry about where your active toddler is going. Older kids will love the range of bouncy castles and will only stop playing when they get hungry.
---
Best Christchurch Rainy Day Activities for Adults
If you're looking for some more grown-up fun, here's our pick of the best indoor attractions Christchurch has for adults.
Paint 'n' Sip
Unit 3 – 136 Ilam Road, Christchurch
Art-lovers will love this fun and social activity. Paint 'n' Sip has a licensed bar, and guests are encouraged to grab a wine or beer and get ready to paint their masterpiece. Nibbles and art supplies are included in the ticket price.
Whisky Galore
834 Colombo Street, Christchurch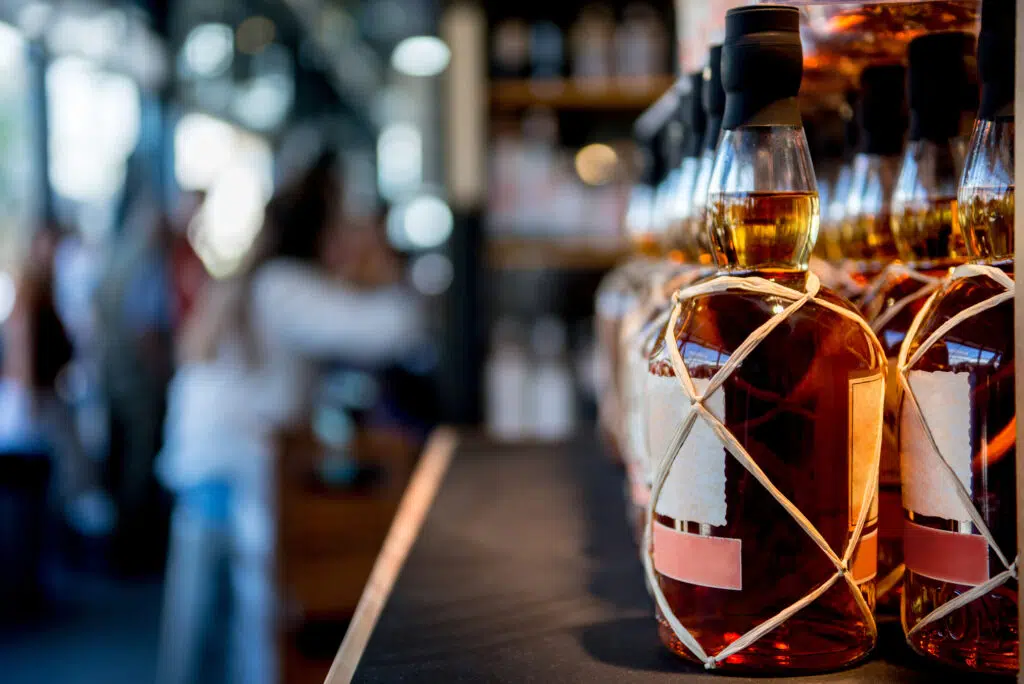 Whisky Galore is a very well-stocked whisky shop with knowledgeable staff. With regular whisky tastings onsite, connoisseurs can learn all about their favourite drops from the maker, in a fun social way. Nibbles and generous tastings are included in the price.
Scared Scriptless at the Court Theatre
Bernard Street, Addington, Christchurch
Hidden in an old grain shed is the Court Theatre, home to around 20 theatre productions a year. Canterbury's best comedians give an improv show every Friday and Saturday night. It's a bit naughty, very funny and well worth the ticket price.
X-Golf – Indoor Golf Christchurch
120 Withells Road, Avonhead
Can't play golf outside? That doesn't mean you can't work on your swing… At X-Golf in Avonhead, you'll find the world's leading golf courses available to you via intelligent simulators. Their 5 indoor golf simulators use the latest technologies to feel as close as possible to the real thing.
---
Other Things to do on a Rainy Day in Christchurch
The Tannery
3 Garlands Road, Woolston, Christchurch
The Tannery is a unique shopping experience in the restored Victorian Tannery buildings. You'll find an eclectic mix of affordable and high-end in one glorious emporium. With a second-hand bookshop and recycled homewares store, it is a haven for bargain hunters.
Crafters and serious fashionistas will love the fabric shops, clothing, and shoe shops. Try out the chocolate shop She Universe for a special treat.
Escape Rooms in Christchurch
492 Colombo Street, Sydenham, Christchurch
These escape rooms are a lot of fun for adults and children. At Code Breakers there are a range of puzzles to challenge even the sharpest minds, with themes like Into the Dark and Art Heist. Work in teams to solve the clues and escape in the required time.
The Colombo
363 Colombo Street, Sydenham
With beautiful boutiques like Redcurrent, French Country, and Annah Stretton rubbing shoulders with trendy cafes and eateries, a trip to The Colombo always feels a bit special. Try the delicious macarons or catch an arthouse movie in the boutique Academy Gold Cinemas.
EntX Movie Theatre in Christchurch
617 Colombo Street, Christchurch
Hoyts Entx is a brand new inner-city cinema complex with comfortable armchair seats and a buzzing and diverse food court. An additional extra, The Lux option would be ideal for a date night. Start with a drink in the exclusive bar and relax with reclining seats (with phone chargers). You even have the choice to have drinks and a la carte dining delivered to your seat during the film.
---
So there you have our top picks of the best things to do in Christchurch on a rainy day. Did we miss anything you think should be here? Let us know your favourite indoor activities in Christchurch in the comments below!