Christchurch has some great beaches for swimming, but sometimes it's preferable to swim in a pool. Whether you need somewhere safe for toddlers to paddle, an escape from bad weather, a pool with lanes for training, or just want to pop into the sauna afterwards for a treat, the city has some great indoor and outdoor pools catering for both families and serious swimmers. We have compiled a list of the best Christchurch swimming pools to visit.
Best all-rounder Swimming Pool, Christchurch
Jellie Park Recreation Centre
With both indoor pools and summer open-air pools, Jellie Park is one of the best public swimming pools in Christchurch. The indoor pools are open year-round and include a leisure pool, lane pool, spa, and toddler pool. So there's something for everyone. And there are both indoor and outdoor hydroslides that you can access with one pass – providing hours of fun for kids!
The outdoor pools are open in the warmer months and include an aqua play area for water fights, a leisure pool, and a dive pool. There is plenty of space for picnics in the sun, so you can stay all day if you want to, and there is also a cafe, sauna, and steam room on site.
---
Best Indoor Pools Christchurch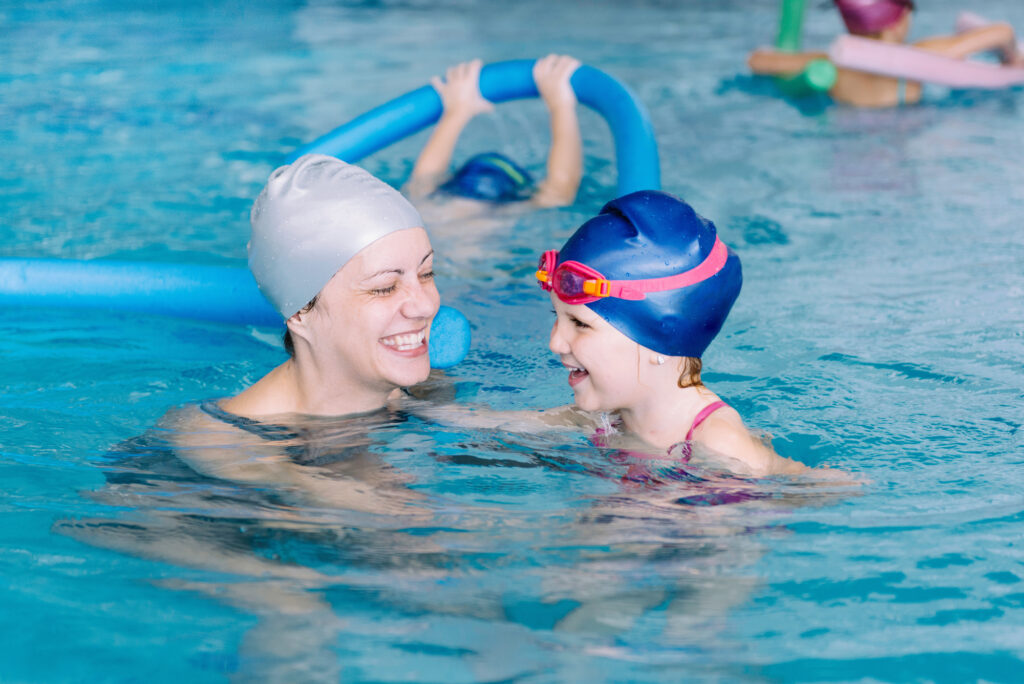 Taiora QEII Recreation Centre
The QEII pool complex has been completely rebuilt since the Christchurch earthquakes and has restored its position as a family-favourite pool. New features include a brand new 130-metre hydroslide, adventure playground, and splash deck. There's even a water play area for toddlers and a lazy river ride too!
Adult swimmers are well catered for also. Swim laps in the lane pool, relax in the hydrotherapy pool, or simply relax in the sauna and steam room. Then pop in for a coffee at the on-site cafe afterwards to reward your efforts.
QEII can get really busy, due to its popularity, especially during the weekends and holidays.
Selwyn Aquatic Centre
The Selwyn Aquatic Centre in Rolleston houses four pools: a 25-metre lane pool for exercise, a leisure pool for play, a warm hydrotherapy pool for healing, and a learn-to-swim pool – great for the little ones at the beginning of their swimming journey.
The leisure pool hosts a whole range of amazing features like a fountain and neck massage jets for the adults and a lazy river and adjacent toddlers' pool for the kids. It's no wonder then, that in the school holidays, this pool can get very busy. So visit first thing in the morning to use the paddle boats and giant inflatables on offer! And afterwards, make your way over the road to visit the epic playground…
Pioneer Recreation & Sport Centre
Pioneer Recreation Centre hosts one of the top indoor pools in Christchurch. The kids will love the lazy river, and there's a wave pool that operates every weekday afternoon and on weekends from 11:30 am in the leisure pool. There's also a 25-metre recreation pool and another smaller teaching pool.
This indoor pool complex also features a spa, sauna, and steam room for a bit of relaxation, and there's a cafe on-site for lunch or a coffee after your swim.
Wharenui Sports Centre
Wharenui Pool is primarily a teaching pool, but public lanes are available for use in the day (during school hours) and in the evenings. It's the perfect place to send your child for Learn to Swim lessons in Christchurch too.
Three swimming pools are available for private hire for functions, as well as a meeting room. The facility also makes a great child's birthday party venue for up to 25 kids – and giant inflatables are provided! Food can be self-catered or ordered from McDonald's nearby.
Graham Condon Recreation Centre
The Graham Condon Centre makes it onto the list of the best indoor swimming pools Christchurch has to offer because of its convenient location. You can pop in for a swim and then pop over to the Northlands Mall for a spot of shopping or lunch.
There is an eight-lane pool for swimming laps, a teaching pool for swimming lessons, a shallow toddler pool with sprinkler fountains for splashing fun, and a spa, sports halls, and a gym for the adults! Also, if you do have kids, you won't want to miss the inflatable obstacle course on the last Sunday of each month.
Dudley Park Aquatic Centre
A clean, heated pool facility in Rangiora, Dudley Park offers a 25m lane pool, 19.5m learning pool, kids pool that includes a toddler area, and a fun lazy river ride.
The pool offers a range of lessons and aquarobic classes so there really is something for everyone. Don't miss having a long relaxation session in the spa after your swim.
---
Best Outdoor Pools in Christchurch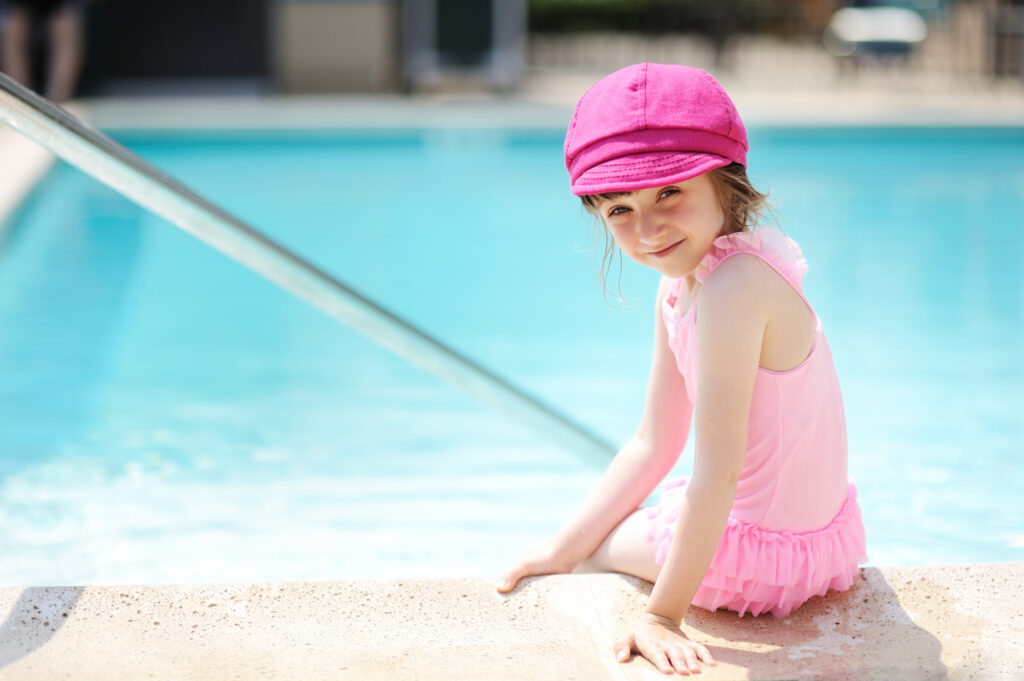 Waltham Summer Pool
Waltham Pool is always a popular spot in the summer months. It is a suburban outdoor pool with a fun hydroslide that is open every day from 12pm to 6pm (and it only costs only $2 extra!).
Swim in the 33-metre pool with a shallow area for the kids, and have a picnic on the grass afterwards. There is also a toddlers pool for those with very little swimmers. This is one of the nicest outdoor pools Christchurch has to spend a hot afternoon.
He Puna Taimoana Saltwater Pools
The recently opened He Puna Taimoana has established itself as among the most popular Christchurch pools!
There are five outdoor pools ranging in temperature from 26 to 40 degrees Celsius – making them perfect to enjoy in any weather. The pools include relaxation, fitness, and family pools. And families will also love the plunge pool, sauna, steam room, and café onsite. All this in a winning beach-front location!
Te Hapua Halswell Aquatic Centre
Te Hapua is a large outdoor pool complex that's open to enjoy all summer long. It is located behind the popular Halswell library and there is a cafe on-site too.
The swimming area includes a 33-metre pool and a toddler pool with shade sails to keep little bodies safe from the sun. Kids will tire themselves out on the hydroslide that costs just $2 for unlimited slides.
With an ice cream and a visit to the library afterwards, Halswell Pool is our pick of the best Christchurch public swimming pools for families.
Southbridge Pool
Looking for something a little different? Take a drive to Southbridge Pool while it is open from November to March. Located just an hour south of Christchurch City, this outdoor pool complex offers a full day of family fun in the sun!
The pool boasts shaded bleachers for spectators to sit in, a shop, a huge pool that is always clean, and a fun hydroslide. A swim costs only $3 and under 5s are free. And there is no extra cost for the hydroslide! Inflatables are often available to play on too.
Abberley Park Paddling Pool
Abberley Park in St Albans started off as the grounds of a homestead built in the 1860s. Only part of the original building remains but the park is now a beautiful area that's open to the public to enjoy.
Although the park's pool falls into the paddling category rather than swimming, it's a fun place to cool off no less. The grounds also feature two playgrounds and lovely walks among the trees and beside the stream.
Waikuku Beach Paddling Pool
Open during the summer season, this is an outdoor paddling pool a short drive from Christchurch city that has shallow and deeper areas for playing. It is fully fenced and free for all to use.
Waikuku Beach pool has long been a favourite spot for Cantabrians to visit. There is a big grassy area nearby for picnics and barbecues are available. There's even a playground and a flying fox to play on! Get a huge ice cream cone at the dairy before you leave this little beach town north of Christchurch.