On a street running parallel to Cours Mirabeau, the Hôtel de France is situated in the very heart of Aix-en-Provence. Its light-filled rooms ooze charm while being within walking distance of the cultural museums and Cezanne sights that make this Provence city so alluring. Convenient facilities like a 24-hour front desk, complimentary Wi-Fi and free bike rentals add to the hotel's appeal, with an optional breakfast to start the day in the old-world dining room.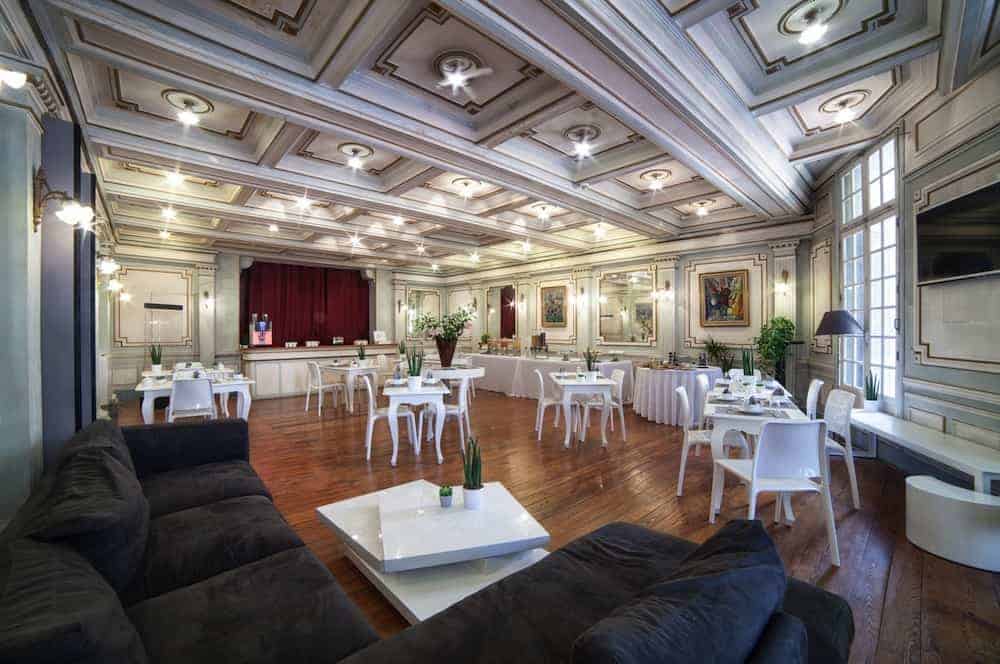 Hôtel de France is located in the heart of the city and just seven minutes' walk from the Gare d'Aix en Provence. It's also within walking distance of Aix en Provence's cultural museums and the interpretive trail that links Paul Cezanne's childhood home to his studio, Atelier Cézanne.
If you need some retail therapy, you can head to the upmarket boutiques in the historical heart of the city or watch the world go by from one of its charming cafes. The landscapes that inspired Cezanne around Mount Sainte Victoire are an easy day trip, as are Château La Coste and the picture-perfect village of Lourmarin.


Breakfast is served each morning in the elegant dining room or can be enjoyed in the privacy of your suite, with fresh bread, pastries, fruit and yoghurt included. Plenty of cafes, bakeries and restaurants are located right outside the front door while fresh produce markets are just a short walk away.
The hotel staff are more than happy to offer their local recommendations, whether you want a casual bistro or a Michelin-star experience.


Chic, cosy and contemporary describe Hôtel de France in a nutshell, with its rooms and common spaces exuding understated elegance and a warm aesthetic. The expansive windows and ornate ceiling features add an element of old-world charm while the sleek bathrooms are distinctly modern.
Light colours such as beige and white have been used in the rooms to create a feeling of space and freedom.


High windows bathe the Hôtel de France's rooms in light, with elegant timber floorboards and soft pastel tones combining for a distinct Provençal aesthetic. The Charme and Prestige rooms are both designed for couples or two friends travelling together while the Provençale suite can accommodate up to four people.
The tiled bathrooms feature walk-in showers and complimentary toiletries, and there's a minibar, safe and iPod docking station in the main space.
While none of the rooms has specifically been designed for families, the Provençale suite can accommodate parents and children.
The Hôtel de France doesn't offer any specifically-designed accessible rooms. However, there is a lift accessing the upper floor for access by people with reduced mobility.


The reception at Hôtel de France is open 24 hours for all your needs, including luggage storage, complimentary newspapers and bicycle rentals. Free high-speed internet is available throughout the property and paid parking is possible just 50 metres from the front door.
Pets are also permitted to stay on a case-by-case basis, although charges may apply. Their 18th-century lounge has been adapted as a meeting room and can accommodate up to 45 people, with soundproofing and all the latest equipment available.


Photos @ Hôtel de France