South of France vineyards – and the varieties of Provence wine they produce – are as loved as the local lavender and Mediterranean coastline. It's recorded as among the oldest wine regions in France and is undoubtedly among the most popular. So it may come as a surprise that the vines themselves were actually an import – in the form of a gift from the Phocaeans.
---
Greek colonists brought grape varieties to Provence in the 6th century BC when they founded the city of Massalia (modern-day Marseille). And it was the Phocaeans who first began pressing and processing the red grapes quickly to leave the wine with a delicate, pale pink hue. When the Romans arrived in the 2nd century BC, Massalian rosé wine was highly coveted and the Romans transported it throughout their trading routes.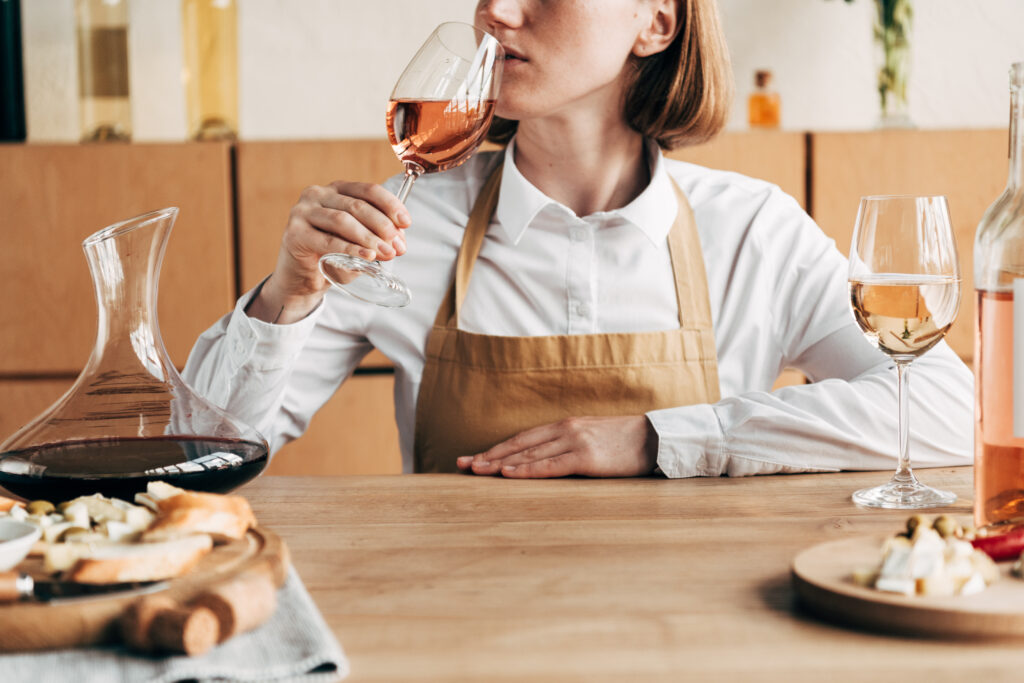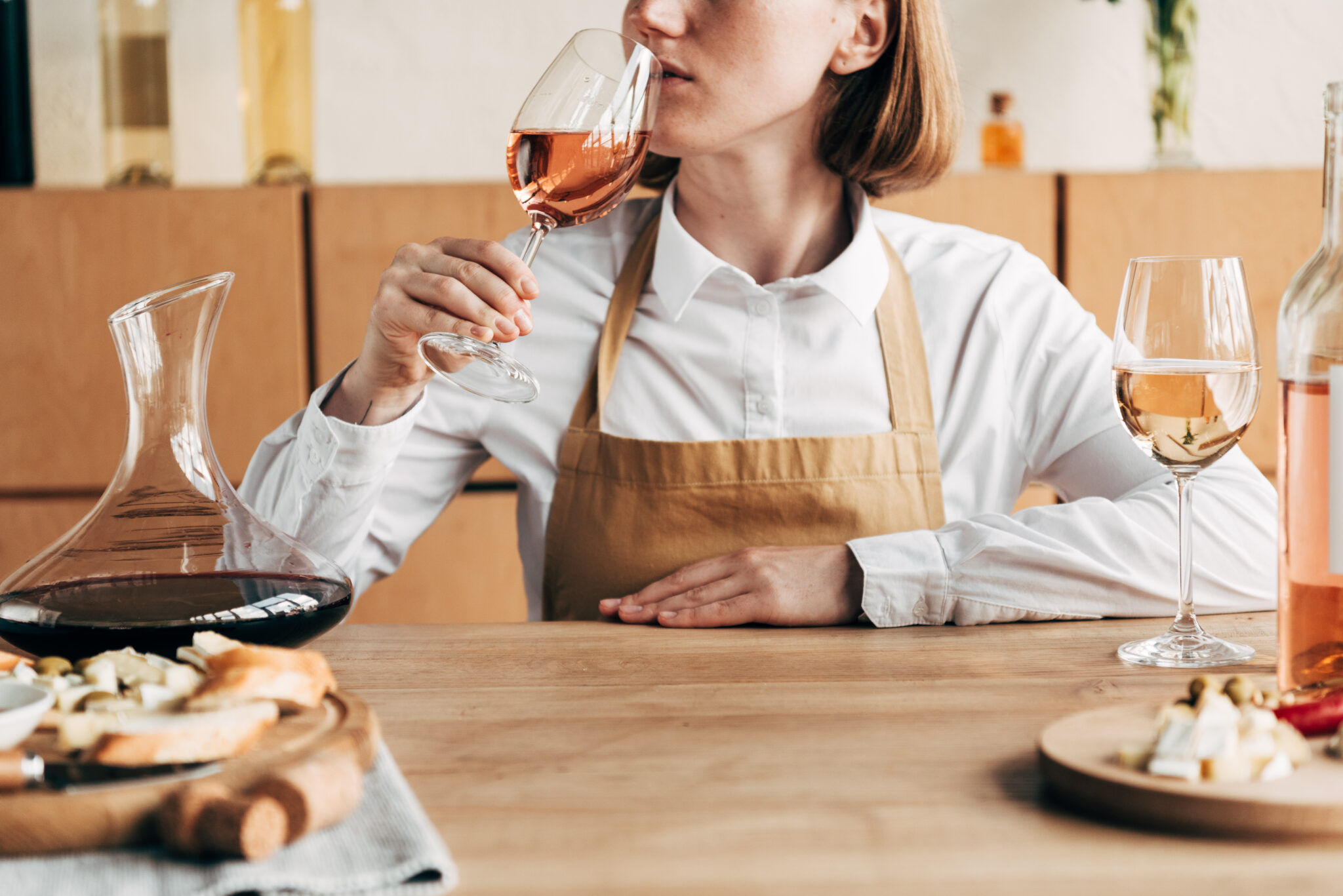 Today, Provence rosé wine accounts for 82% of the total wine produced in the region. The vineyards in Provence produce more rosé than any other region in the world, and 40% of all French rosé comes from here. It's no wonder then, that its reputation precedes itself.
Despite a wide variety of different wine regions, the Provence vineyards typically produce rosés which are dry, crisp, bright and pale. In addition to rosé wine, you'll also find award-winning whites and reds on offer too.
---
Looking for more Provence travel inspiration? Don't forget to join our free Facebook group Provence Travel Planning!
---
Provence Wine Regions – An Introduction
There is so much that defines a bottle of wine – the marketing, the label, the shape, how it is sealed, stored, and for how long. With the wine from Provence, as elsewhere, so much is also decided before the grapes are even harvested – by the climate (how much rain, versus how much sun), by the altitude and angle of the earth, and by the type of soil the vines are grown in.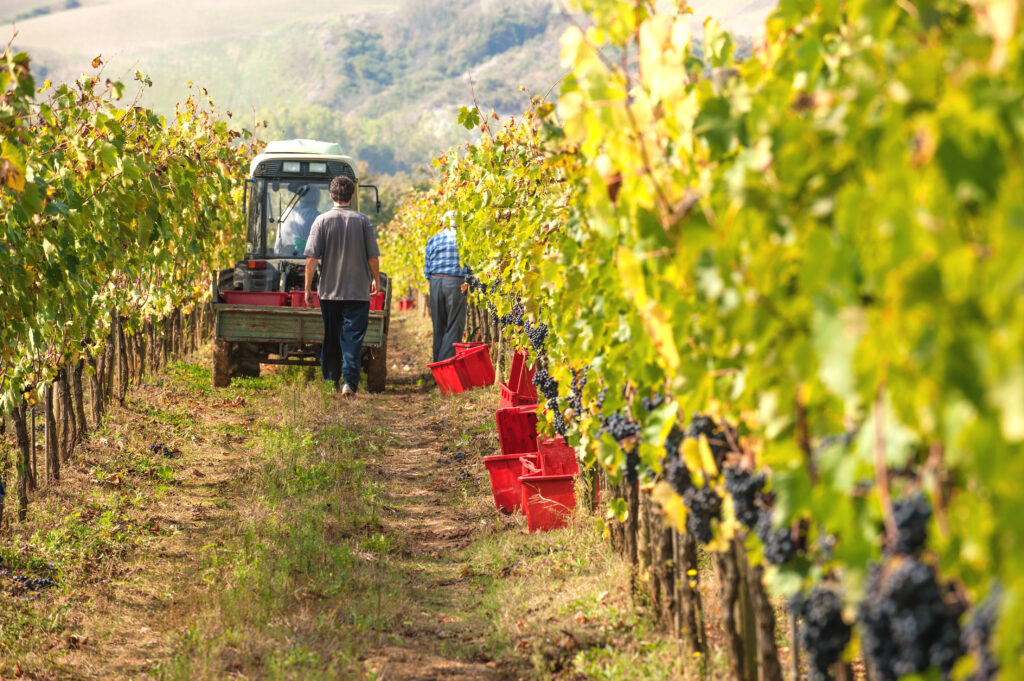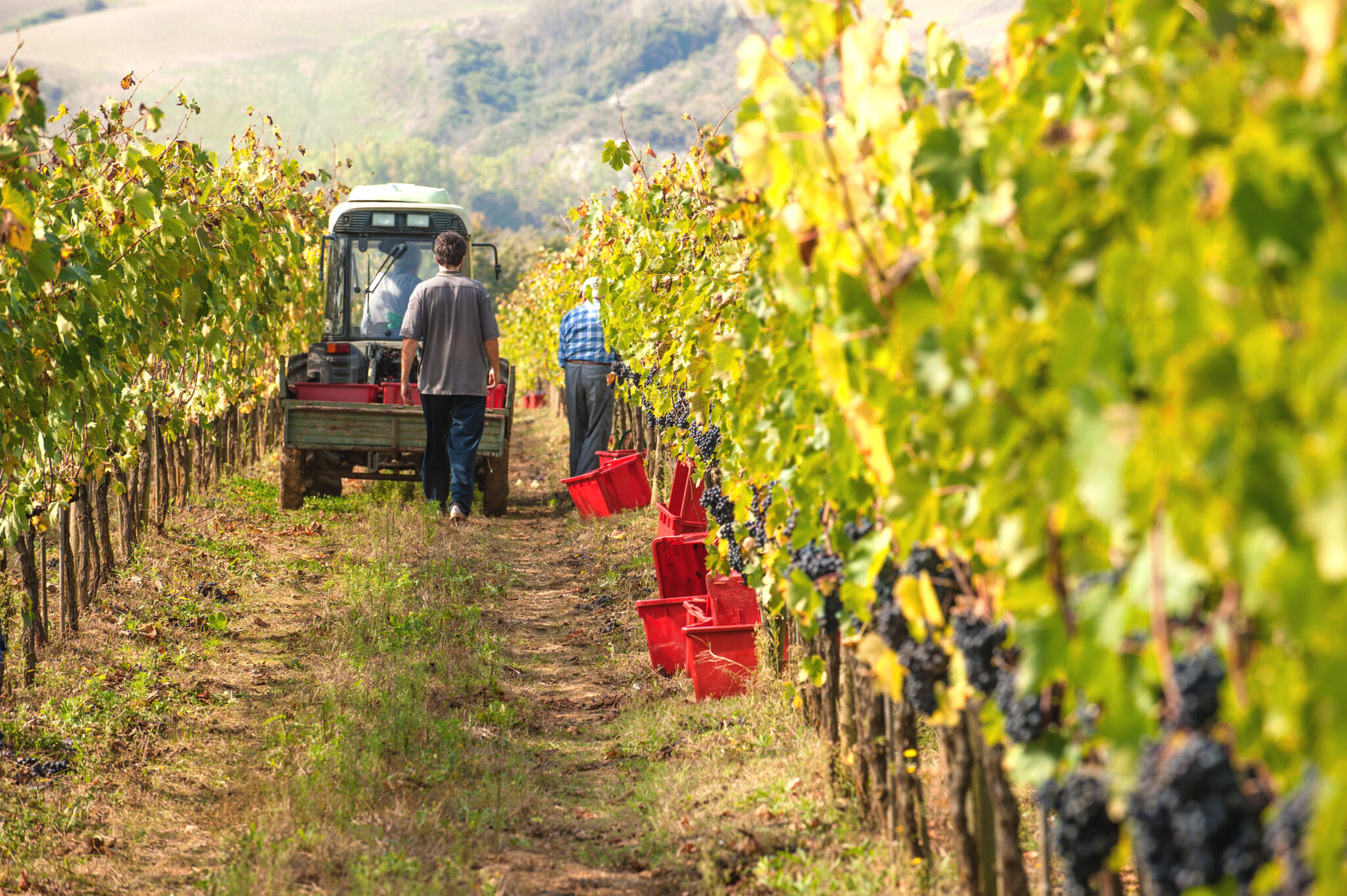 The Phocaeans found optimal vine growing conditions in Provence 2,600 years ago. The mountain ranges provide ideal slopes and sheltered valleys, with warm days and cool evenings. The Mediterranean breezes and the Mistral wind from the Alps, clear the skies of pests. There is not a lot of rain and Provence averages 2,700-3,000 golden hours of sunshine each year (much more than the minimum 1,400 required to grow vines).
Much of Provence's landscape is covered in limestone soil, which is perfect for growing vines. In the west, this limestone came from an ancient shallow sea, which once covered the land. Further east, the soil is made of granite and in one area, it is volcanic. These differences affect when harvesting occurs, with a time lag of as much as 60 days between the coast and the cooler, inland areas.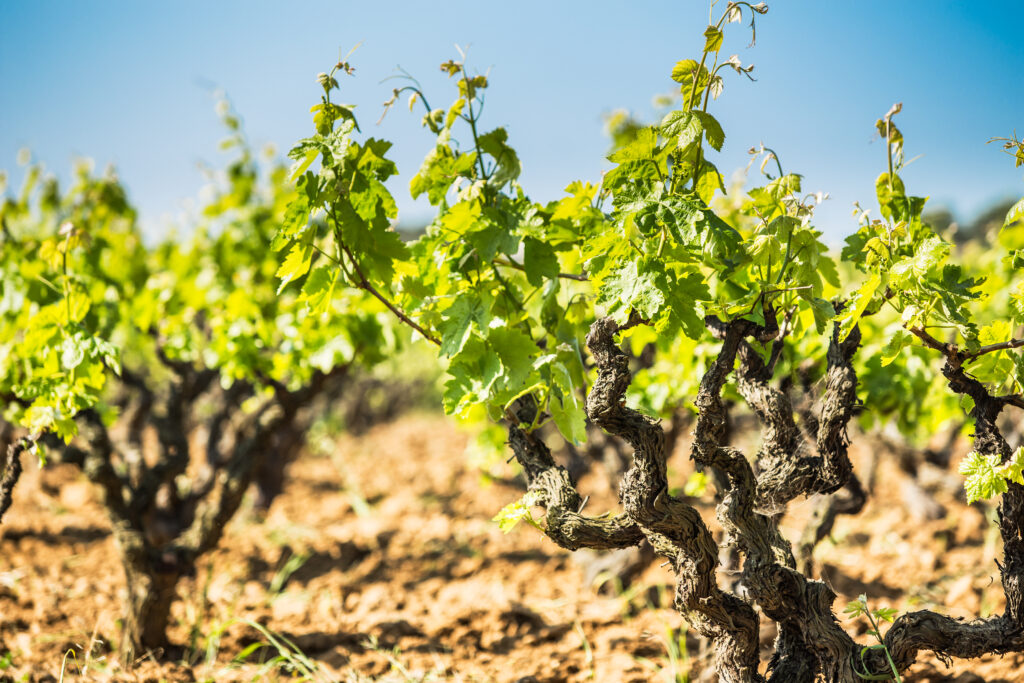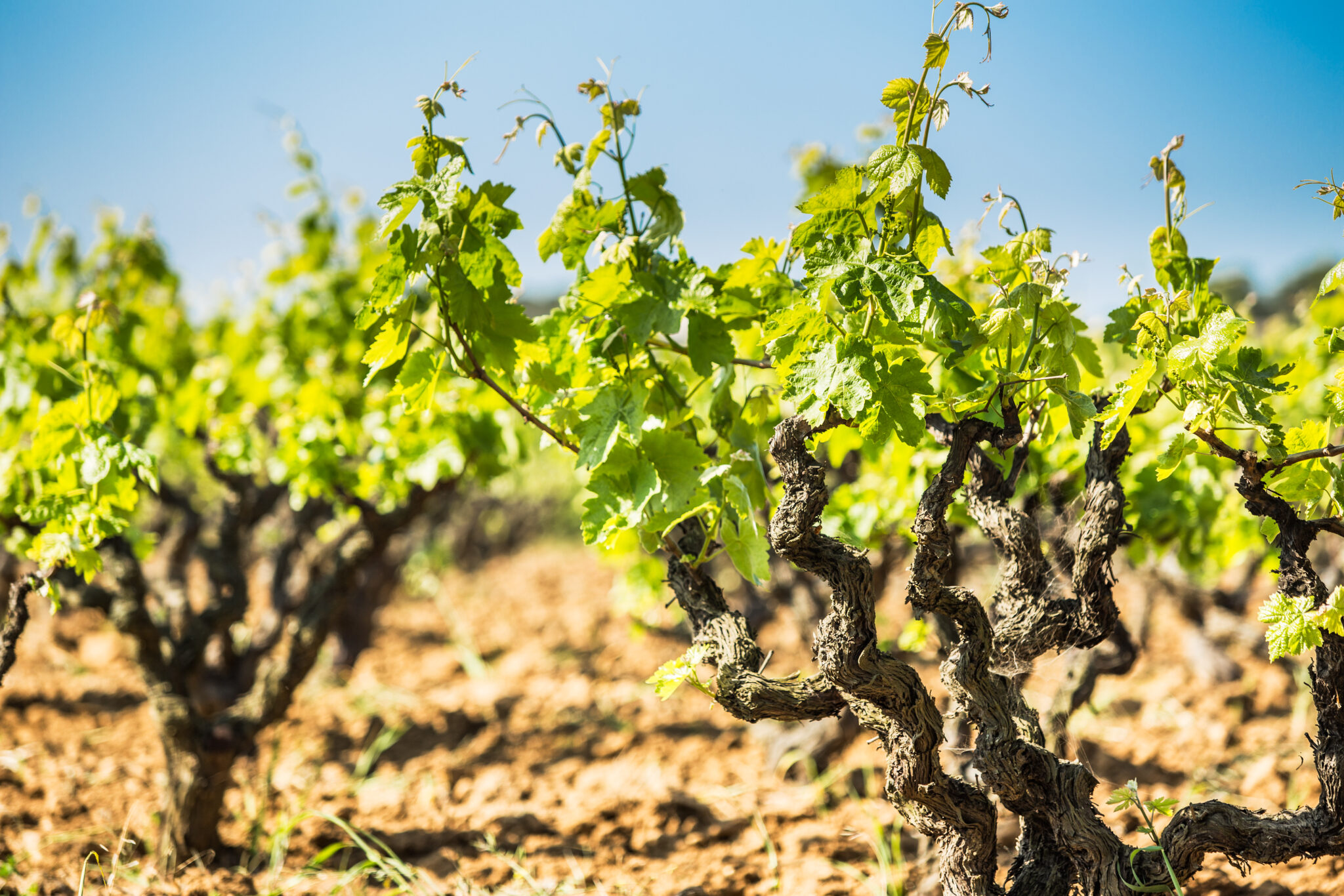 The soil determines which grapes fare better. On each vineyard, grapes can be blended in a number of ways, but most producers adhere to certain, time-honoured specifications called appellations or AOC (Appellation d'Origin Contrôlée). Each bottle is labelled with the specific AOC it followed in production (such as the types of grapes blended and specific percentages used).
Provence Wine Region Map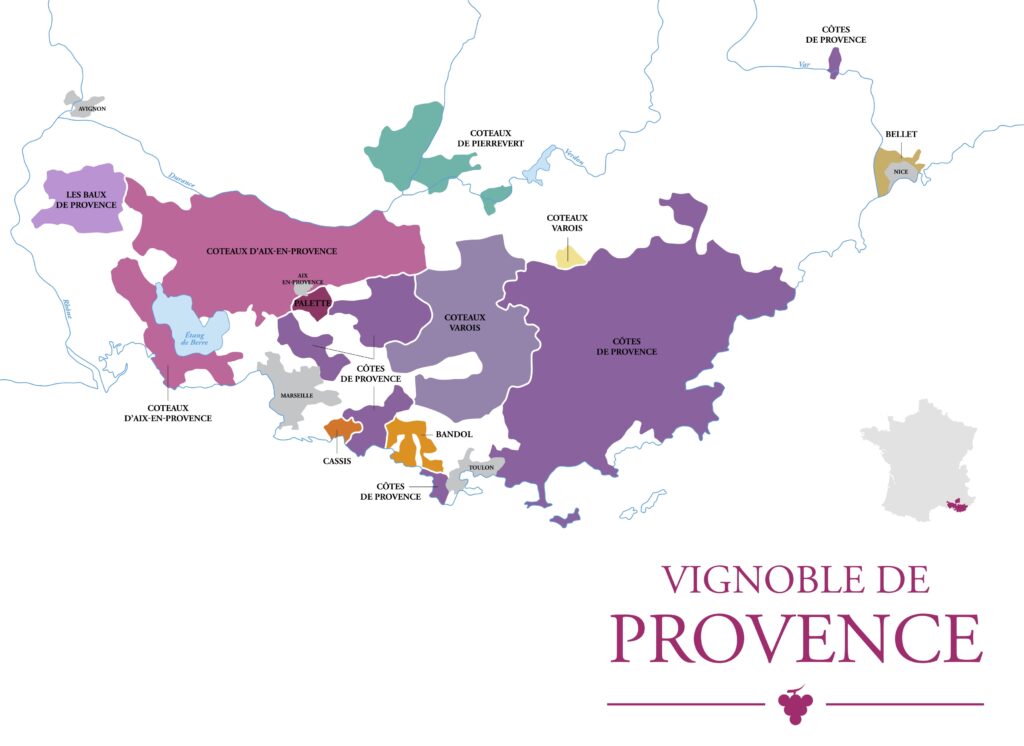 CÔTES DE PROVENCE WINE
Created in 1951, the AOC Côtes de Provence is the most well-known of all wine in Provence, France (it accounts for three quarters produced in any Provence winery) and of this, 80% is rosé.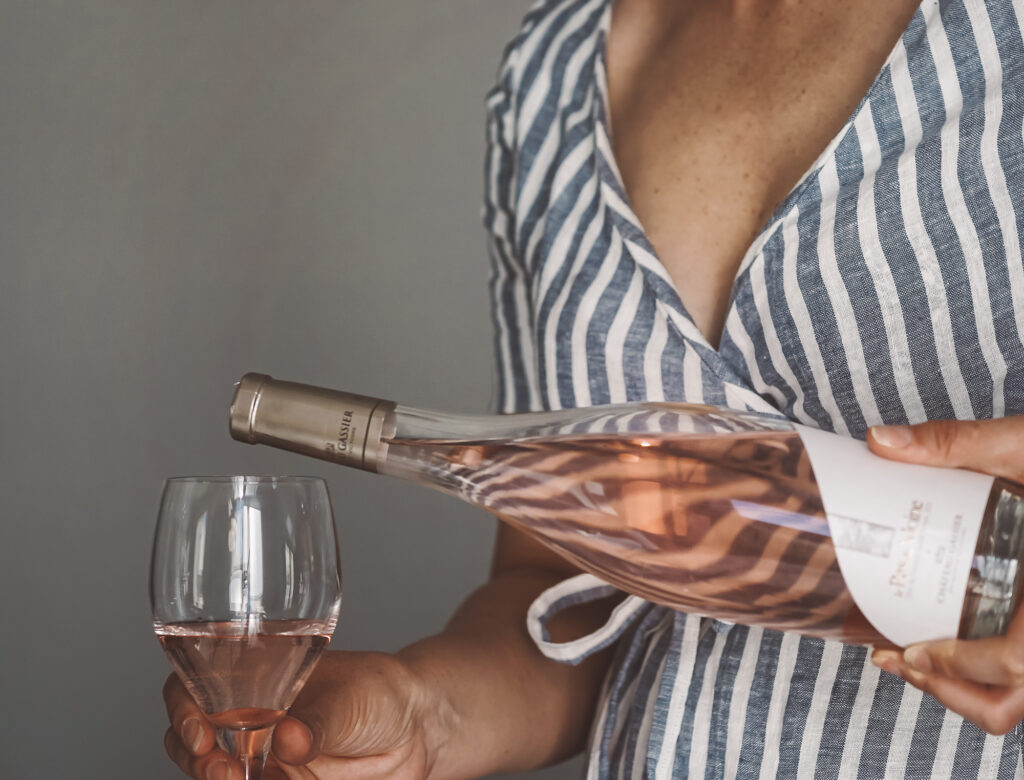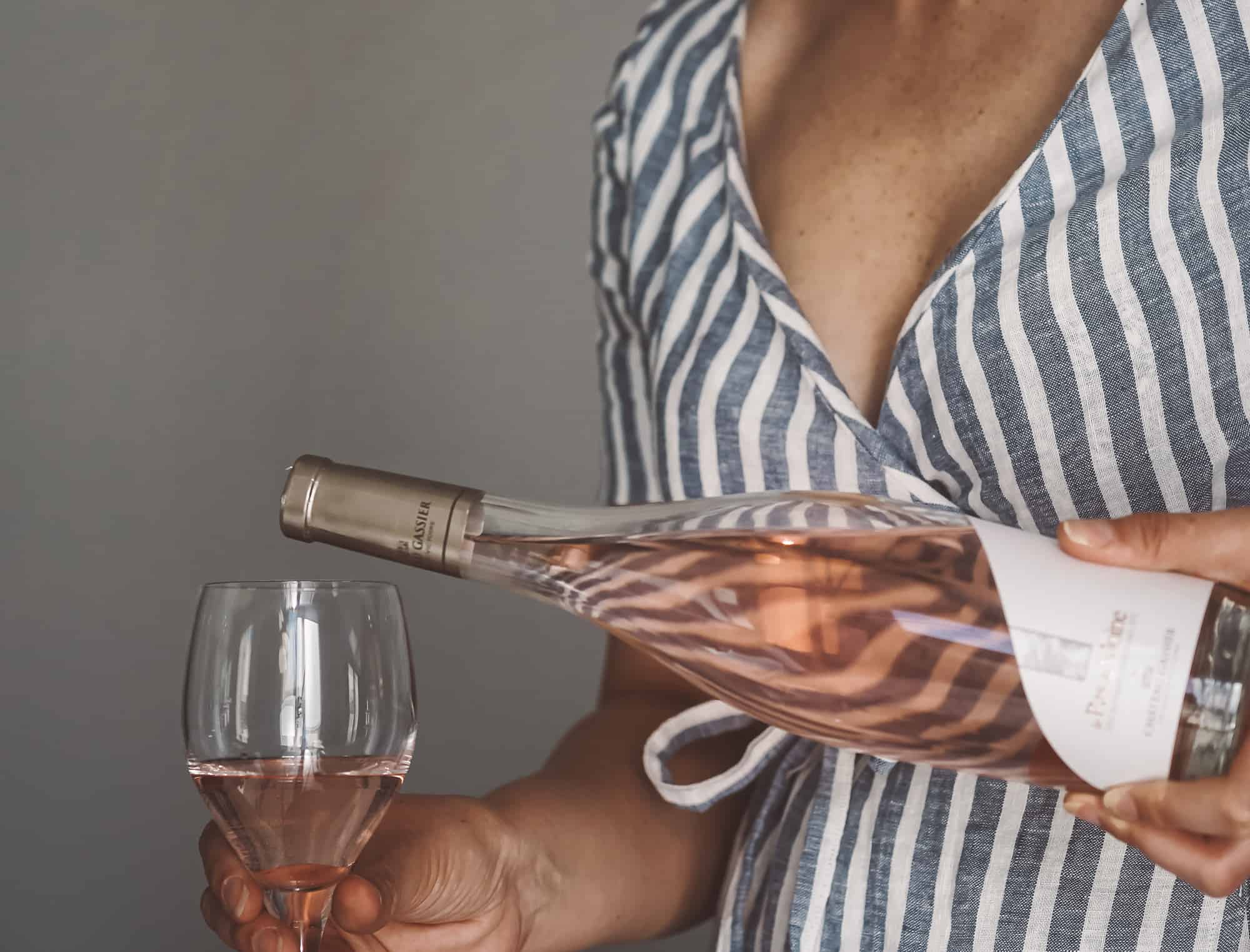 The red grapes used in Côtes de Provence rosé wine are primarily a blend of Grenache, Syrah and Mourvèdre grapes. These three grapes blend well together­ – they even have their own acronym, GSM. The Mourvèdre gives its tannins, colour and body to the wine, Grenache gives spice, red fruit and alcohol. And Syrah gives structure and dark fruit tones.
The Cabernet Sauvignon grape was introduced in the 1960s and is allowed in some AOC blends in the wine of Provence, but additional blends usually favour Tibouren.
Red wines make up 15% of total wine in this AOC, and only 5% is white – normally made using the Rolle grape (or Vermentino, to give it its Italian name).
This AOC has five distinct winemaking areas – as introduced below.
SAINTE-VICTOIRE
The Sainte-Victoire mountain is an 11 miles long (18km) limestone ridge on the outskirts of Aix-en-Provence, which produces 80% rosé wine and 20% red, from its limestone soils. Celebrated French painter, Paul Cezanne, born and raised in Aix-en-Provence so loved the Sainte-Victoire mountain that he painted it over 180 times.
Where to try Côtes de Provence Sainte-Victoire wines: Château Gassier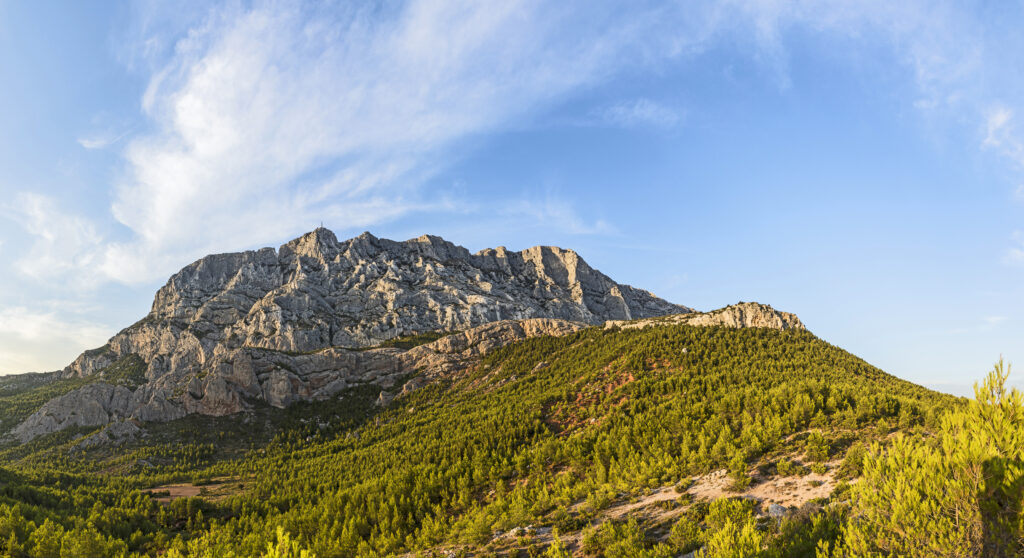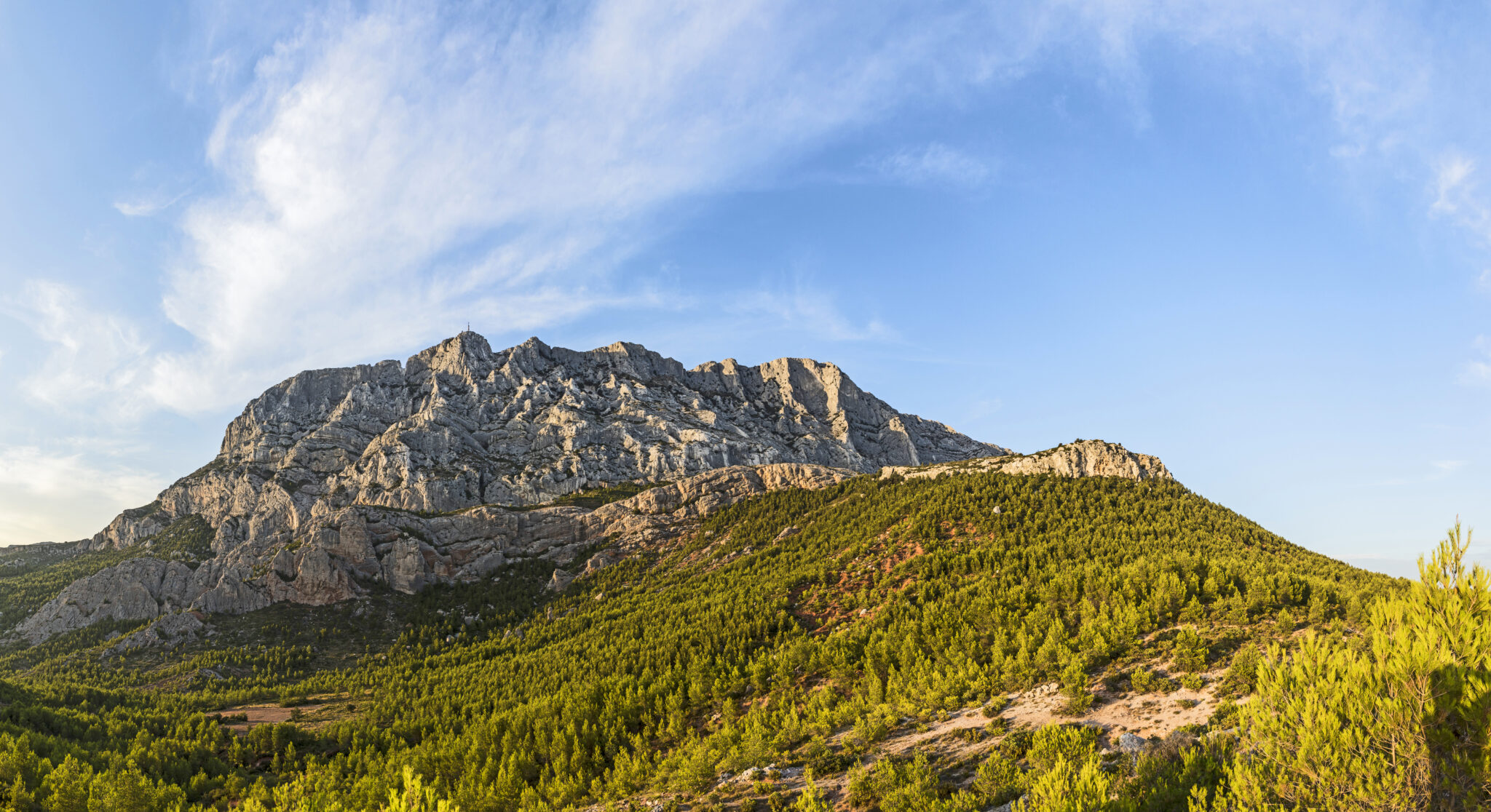 FRÉJUS
Fréjus, in the east of the region, is just 250 hectares (620 acres) covering a tiny proportion of Côtes de Provence's 200,000 hectares (50,000 acres). It is different from other Provence vineyards in that its soil is volcanic, sitting in the foothills of the Massif de L'Esterel. Three-quarters of the wine here is rosé, the rest red, and vineyards use a GSM blend, adding Tibouren (and a splash of Cinsault). Tibouren gives the rosé wine a copper-salmon tinge.
Where to try Côtes de Provence Fréjus wines: Château Des Demoiselles
LA LONDE
La Londe is a coastal region, containing the town of Hyères, with wonderful vine growing conditions – a small amount of rainfall, sea breezes, and plenty of south-east-facing slopes to maximise the sunlight.
It has quartz soil, which means it retains heat and produces grapes with lower acidity. La Londe is predominantly rosé, using Cinsault and Grenache grapes with Syrah, Tibouren, Mourvèdre and Rolle added in.
Where to try La Londe Wines: Château Maravenne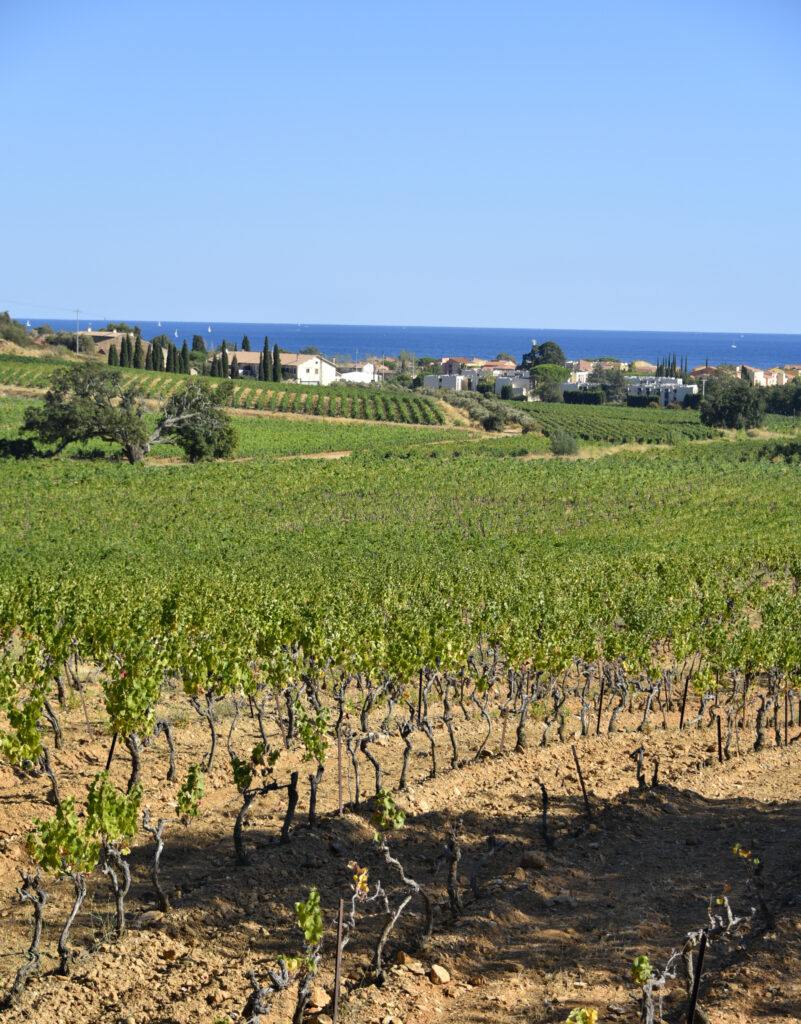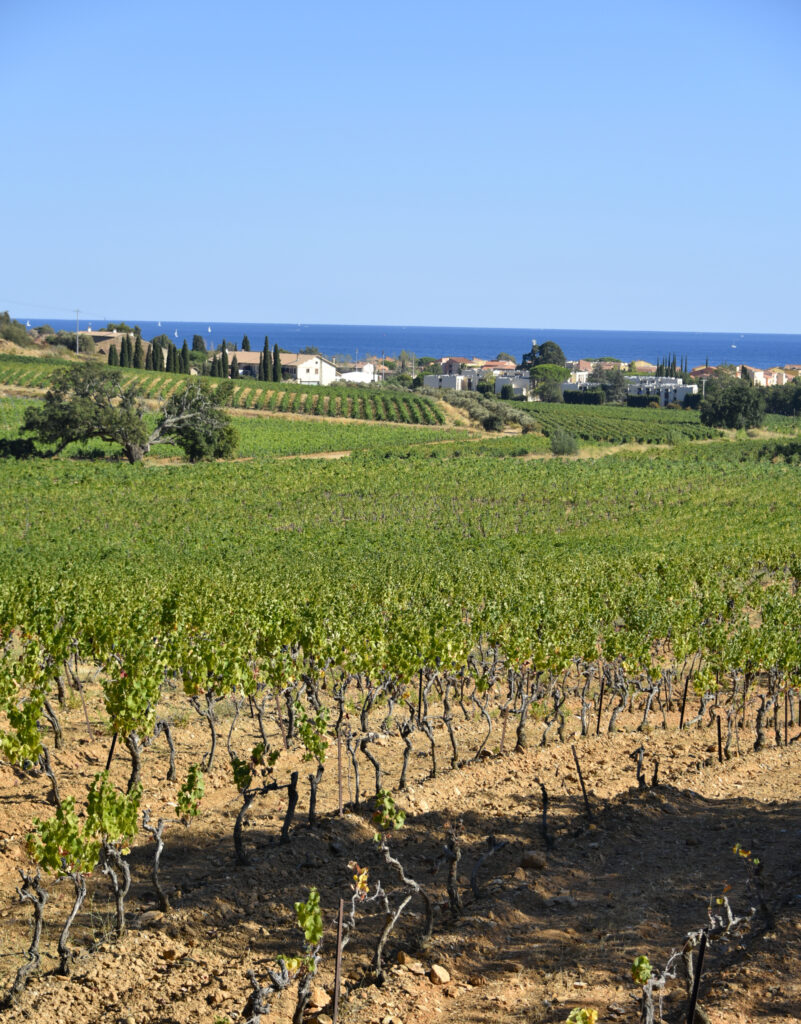 PIERREFEU
This area north of the naval city of Toulon is characterised by shale soils with sand, clay and limestone deposits. As the land gently heads downhill to Marseille, the local garrigue scrubland gives the wine a tinge of wild fennel.
These shale soils are perfect for growing Grenache, Syrah and Cinsault grapes for rosé and reds, which Pierrefeu vineyards mostly export – about 470,000 litres per year (124,000 US gallons).
Where to try Pierrefeu Wines: Domaine de la Portaniere
NOTRE-DAME DES ANGES
This is the highest point (hence the 'angels" in the title) of the Massif des Maures at an altitude of 767 metres (2,516 ft) and home to the 10 local communities who produce wine. Among the pine trees, chestnut groves and oaks, the area produces reds and rosés from a blend of Grenache, Cinsault and Syrah grapes with a helpful addition of Carignan, which provides some lovely cherry, raspberry and plum aromas.
Notre Dame des Anges is a new appellation of wines from Provence, established in 2019.
Where to try Notre Dame des Anges Wines: Le Cellier des Trois Pignes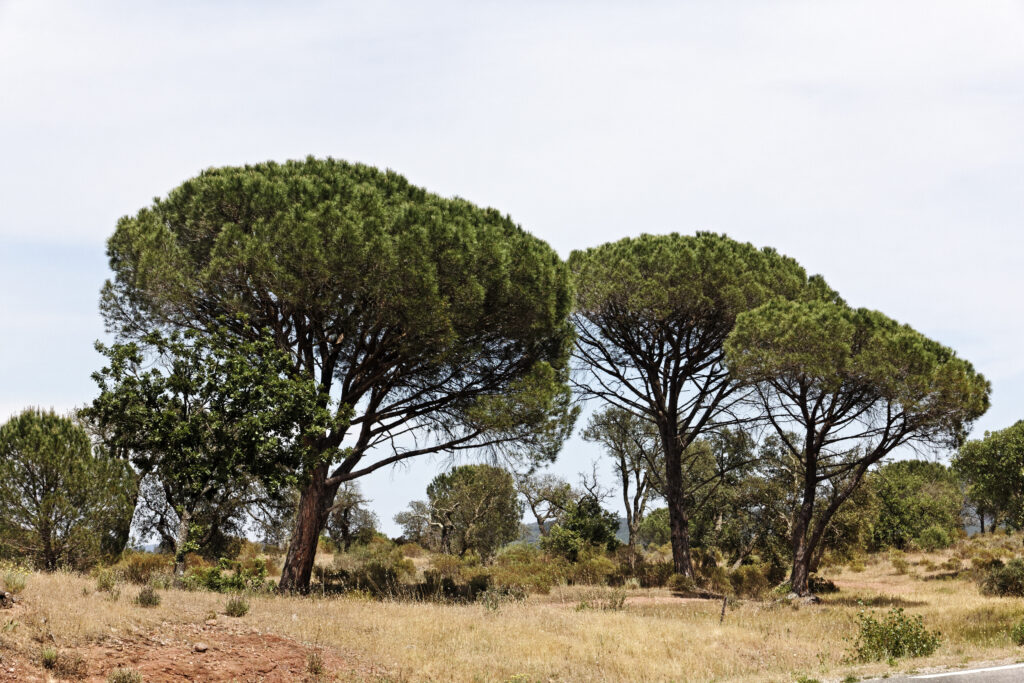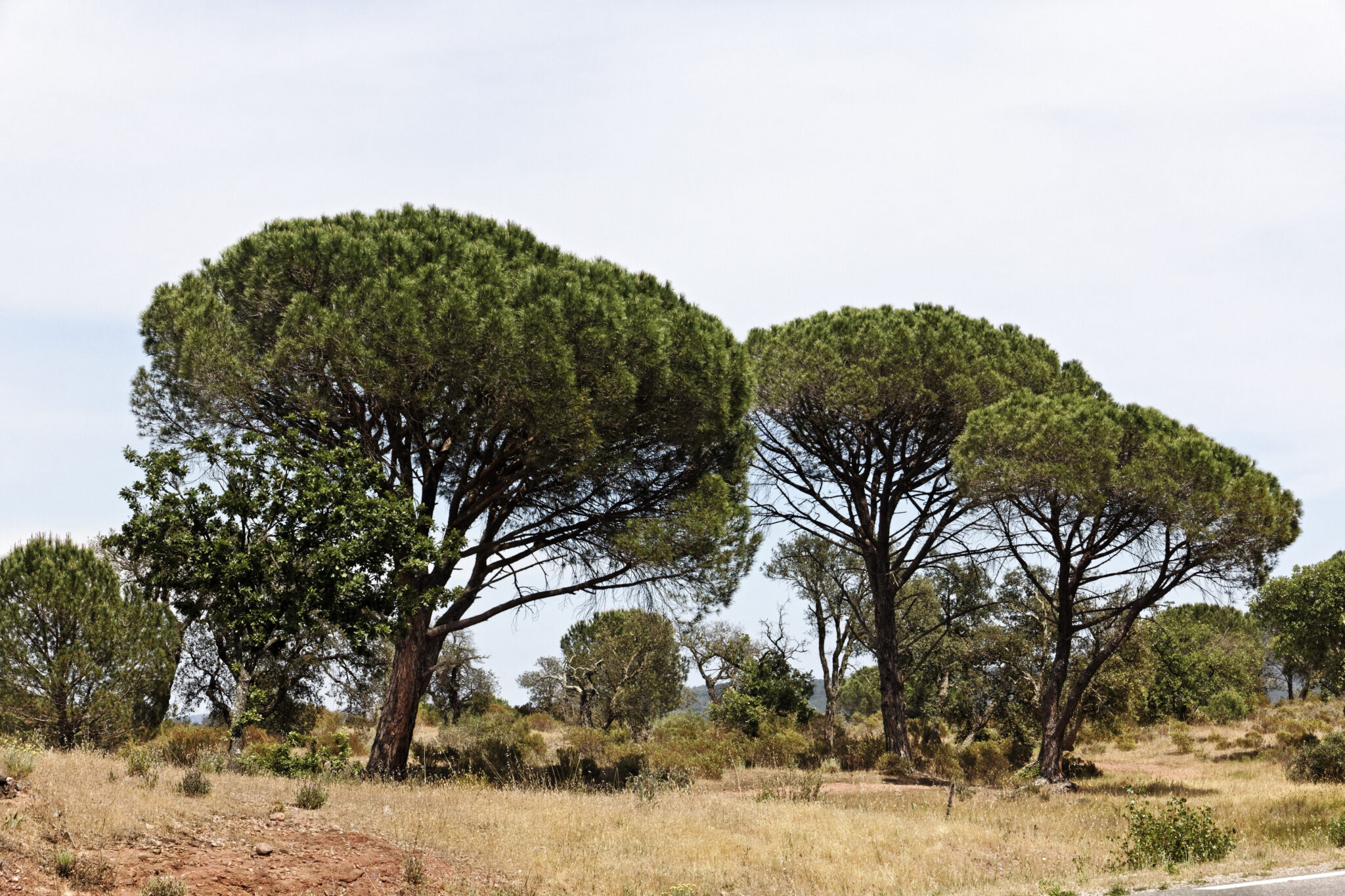 COTEAUX D'AIX-EN-PROVENCE
This is the second-largest AOC grown in Provence vineyards, to the west of the region. The geology determines that all vineyards in the AOC Coteaux d'Aix-en-Provence have limestone soil in various forms. Its reds and rosés use a blend of 70% GSM with up to 30% of Cinsault, Counoise, Carignan and Cabernet Sauvignon allowed.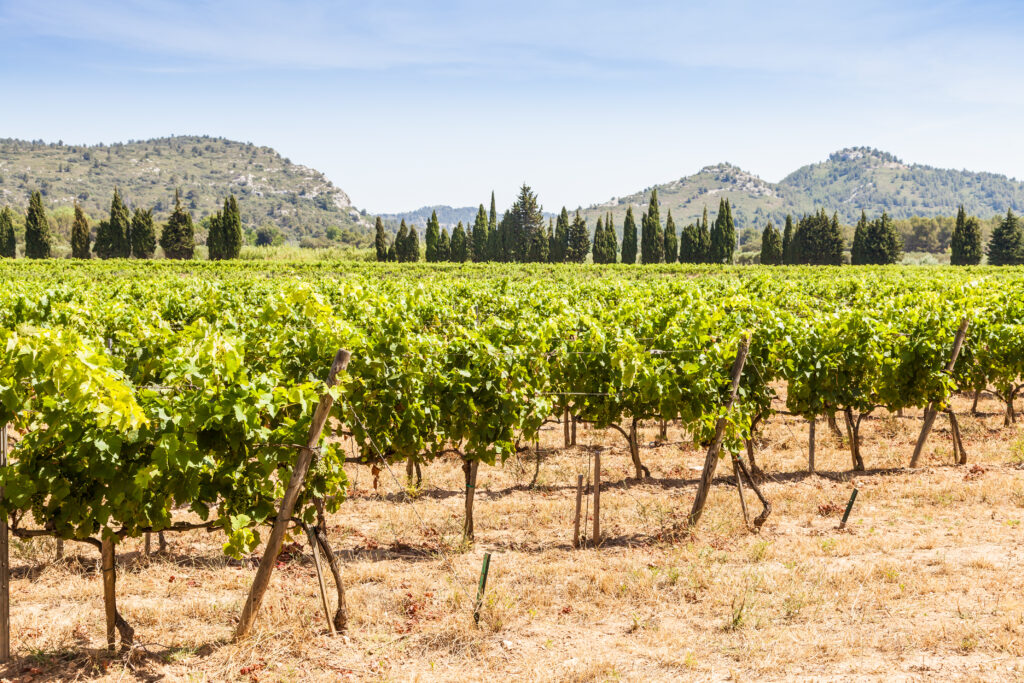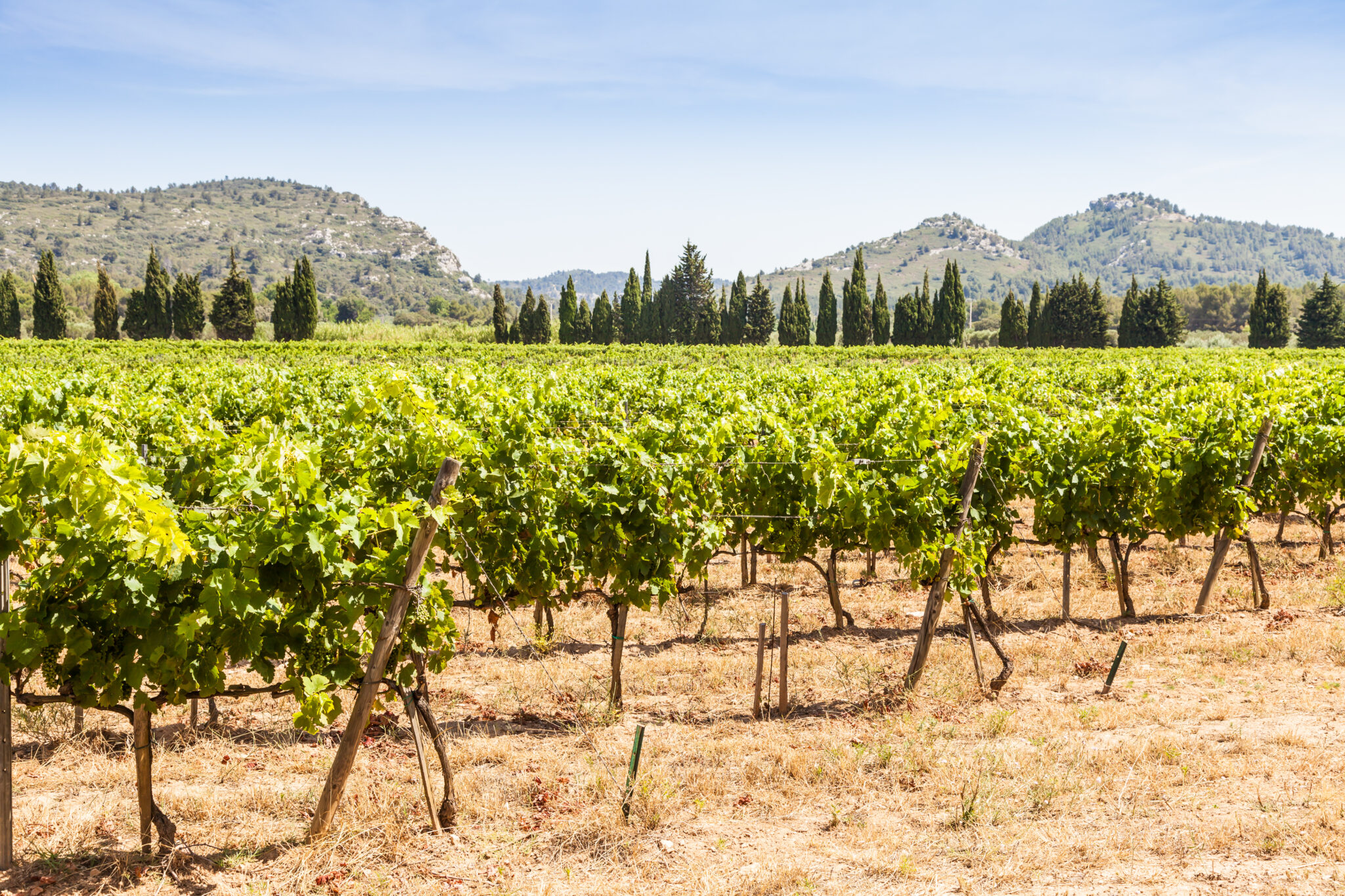 Provence white wine must be at least 50% Rolle. The next 30% must be any combination of Clairette, Grenache Blanc, Sauvignon Blanc and Ugni Blanc. Bourboulenc and Semillon grapes must make up the remainder.
Where to try Coteaux d'Aix-en-Provence Wines: Château La Coste
COTEAUX VAROIS DE PROVENCE
Coteaux Varois de Provence was created in 1993 to cover the Provence vineyards north of Toulon. It is characterised by limestone mountain ranges – the Massif des Maures in the south-east and the Massif de Saint-Baume in the north.
This Provence wine region produces around 80% rosé with 15% red wines, all of which use GSM and Cinsault as a base, and at altitude, they grow in cooler conditions. This means they ripen more slowly which makes the flavour more complex and the wines more acidic. Tibouren is allowed to be added to both the reds and rosés, which adds spice.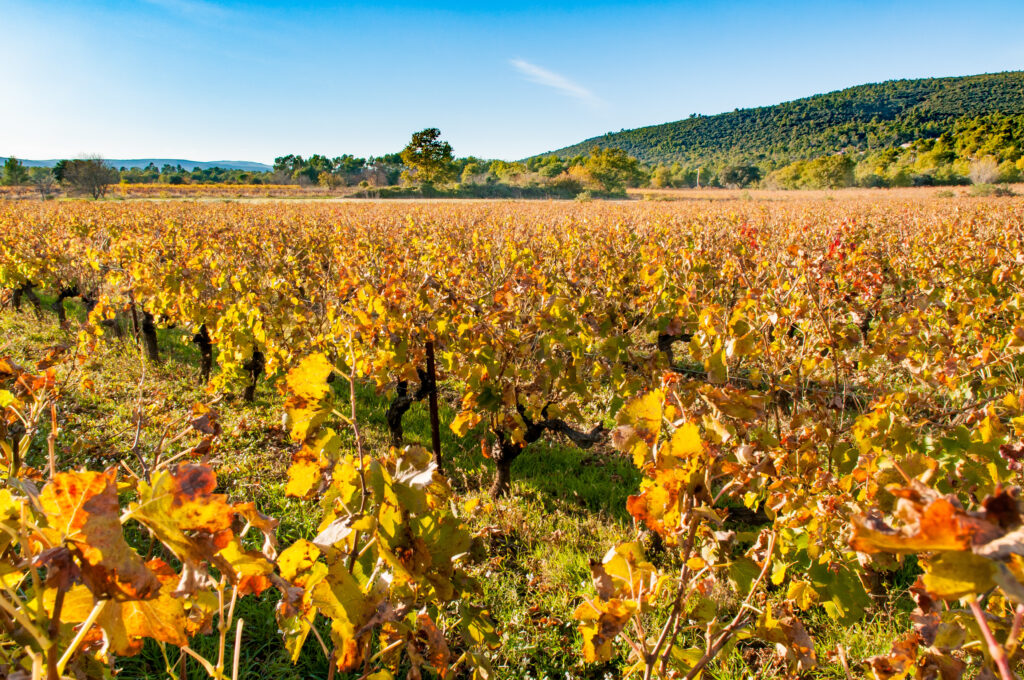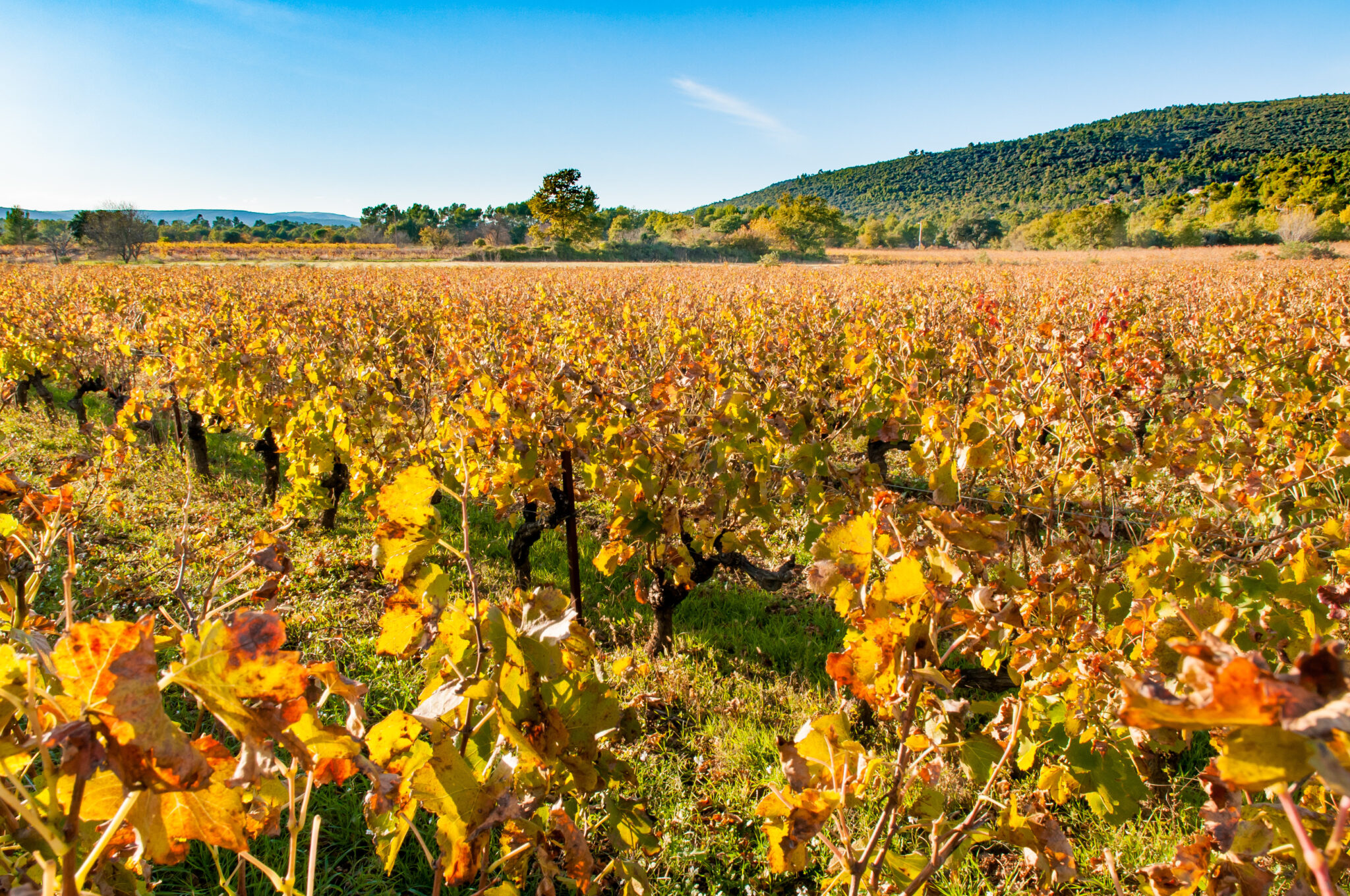 The 5% of white wines produced here are different from the typical wine of Provence in that they are made predominantly of Rolle, Semillon and Ugni Blanc grapes, which gives them less acidity.
Where to try Coteaux Varios de Provence: Château la Calisse
LES BAUX DE PROVENCE
The medieval town of Les Baux, perched high on the side of the Alpilles mountains is a perfect setting for the red grapes which are grown here (baou means 'rocky spur' in the Provençal dialect). The environment here is unforgiving, one reason why locals built a citadel in the 10th century.
The region is also called the "Valley of Hell" because it gets so hot in the summer. French geologist Pierre Berthier discovered aluminium ore in the valley, giving it the name Bauxite, after the local town.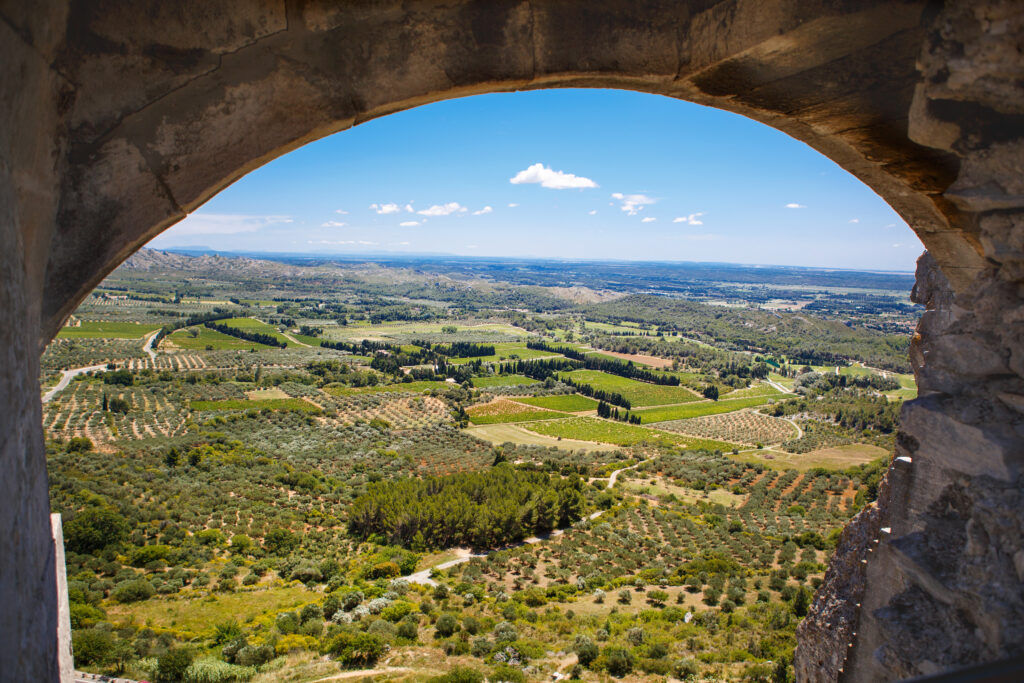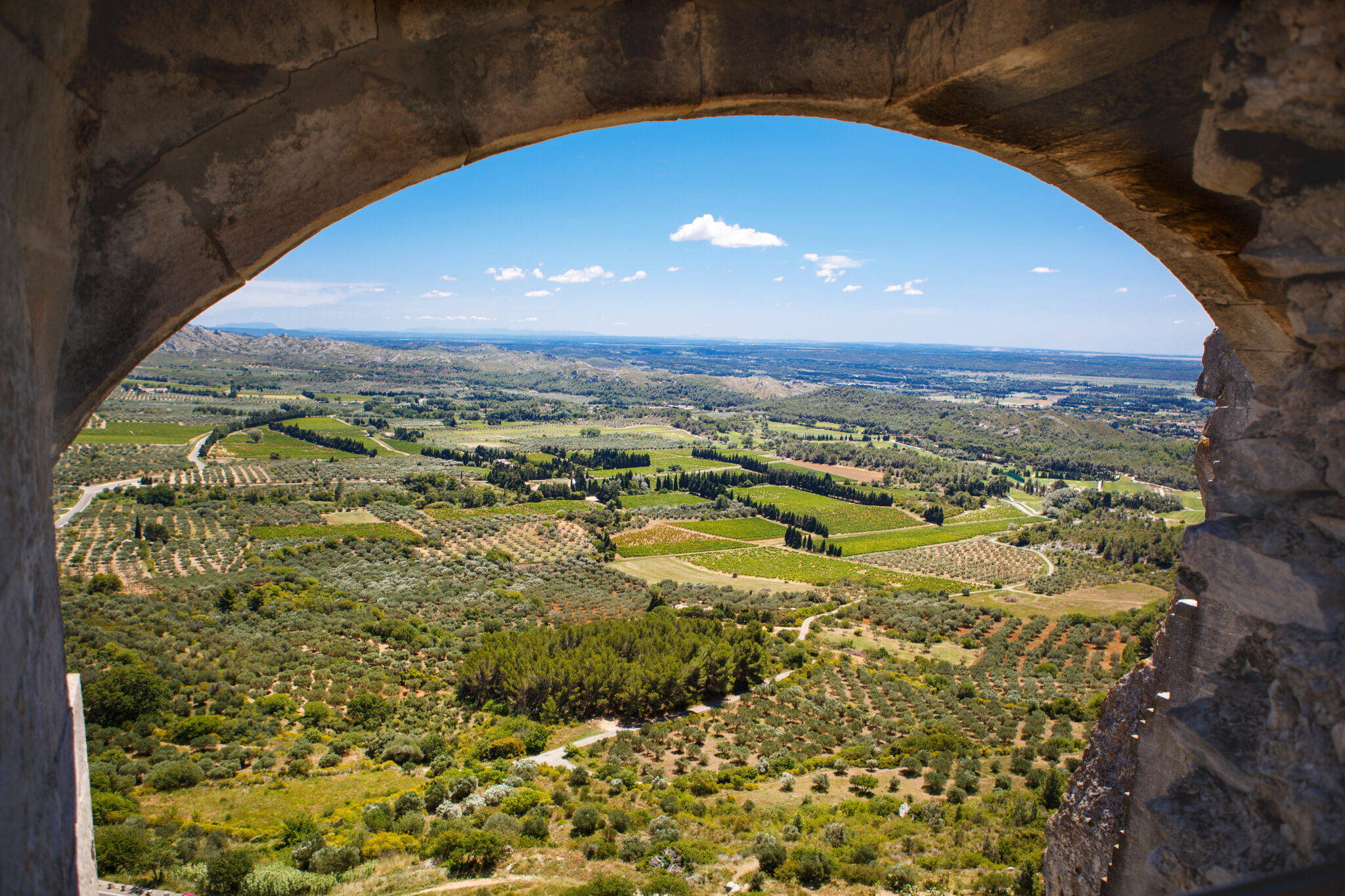 This inhospitable climate, which allegedly inspired Dante's Inferno, makes it perfect for producing all its red wines, from a mixture of GSM with some Cabernet Sauvignon grapes – which makes the red wine not too dissimilar from that found in Châteauneuf-du-Pape, 20 miles (30km) to the north.
The hilly landscapes and Mistral wind keep the skies clear, so the vines don't rot, and in turn, they need less chemicals to grow. For this reason, over 85% of the area is farmed organically and local producers have been campaigning to become the first completely organic AOC in France.
Where to try Les Baux de Provence Wine: Château d'Estoublon
CÔTES DU LUBERON
The Luberon is an area of three mountain ranges in Provence with picturesque villages hung precariously on the sides of cliffs.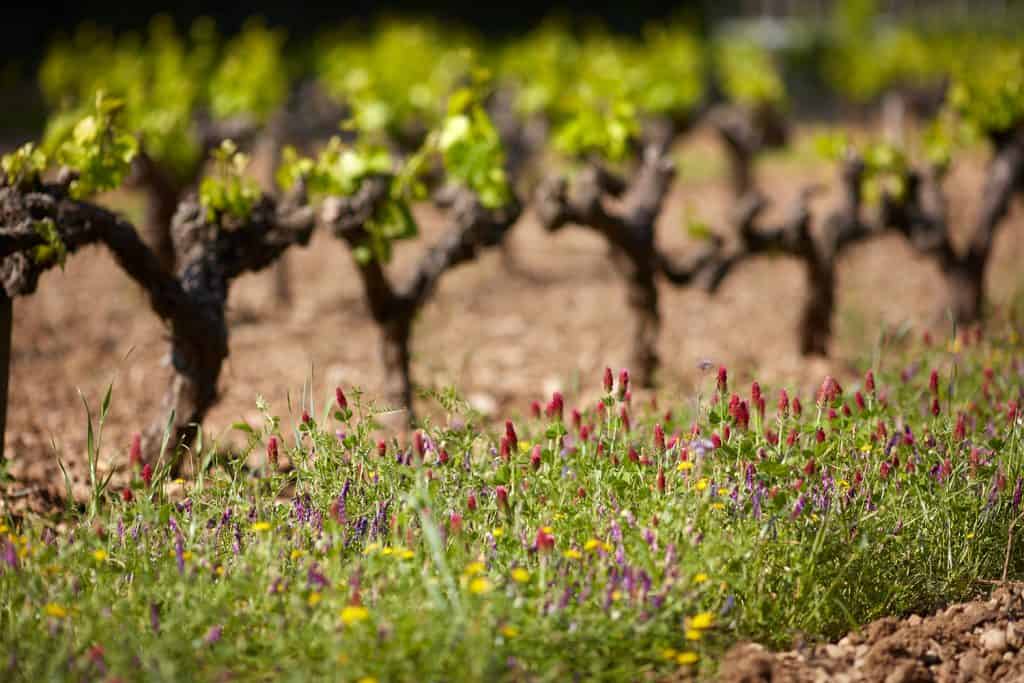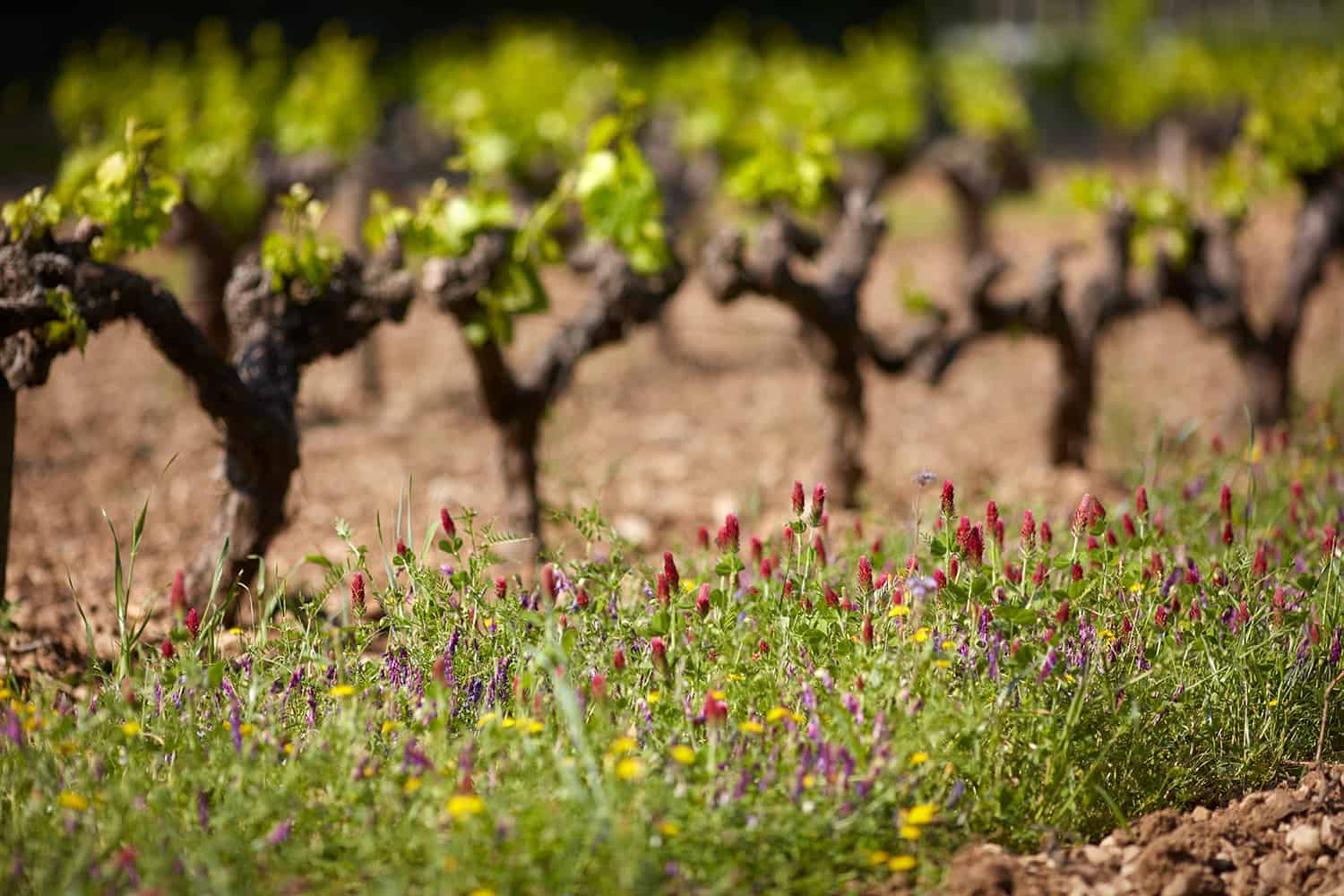 The Côtes du Luberon AOC (sometimes called just AOC Luberon), borders these mountain ranges, between the Ventoux region in the north and Côteaux d'Aix-en-Provence in the south. The AOC was created in 1988 with Syrah as the main grape in most reds and rosés with Grenache Blanc, Clairette and Rolle in the whites.
Where to try Luberon Wine: Domaine de Fontenille
CASSIS WINE
Cassis, on the Mediterranean coast, was the first AOC in Provence, created in 1936. The village sits at the edge of the limestone national park called "Les Calanques", a series of inlets carved out of the cliffs by the sea over centuries past.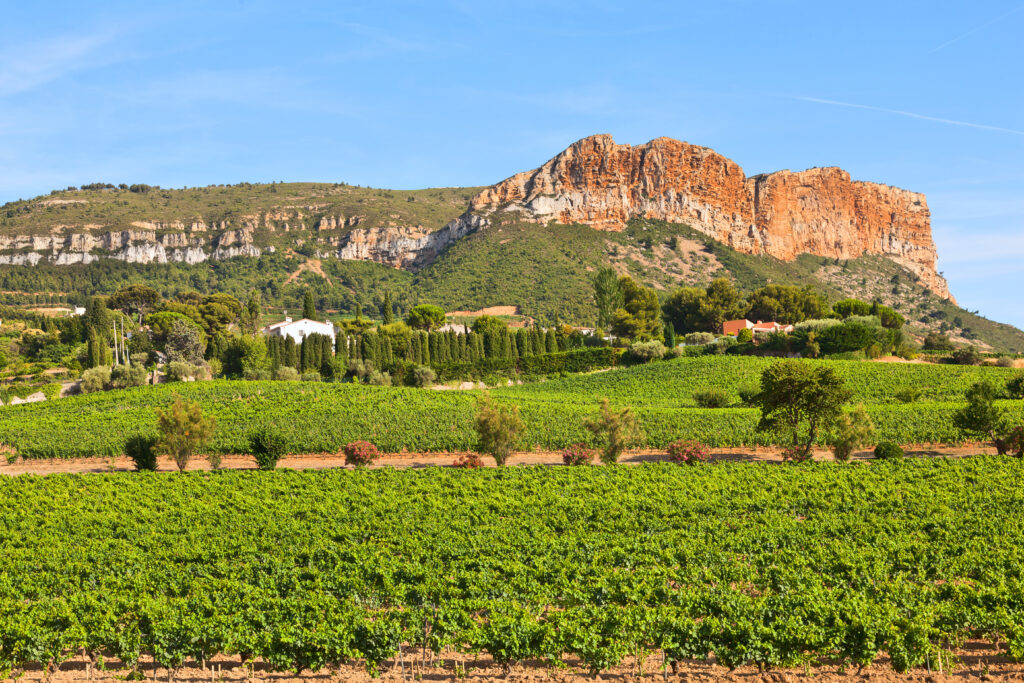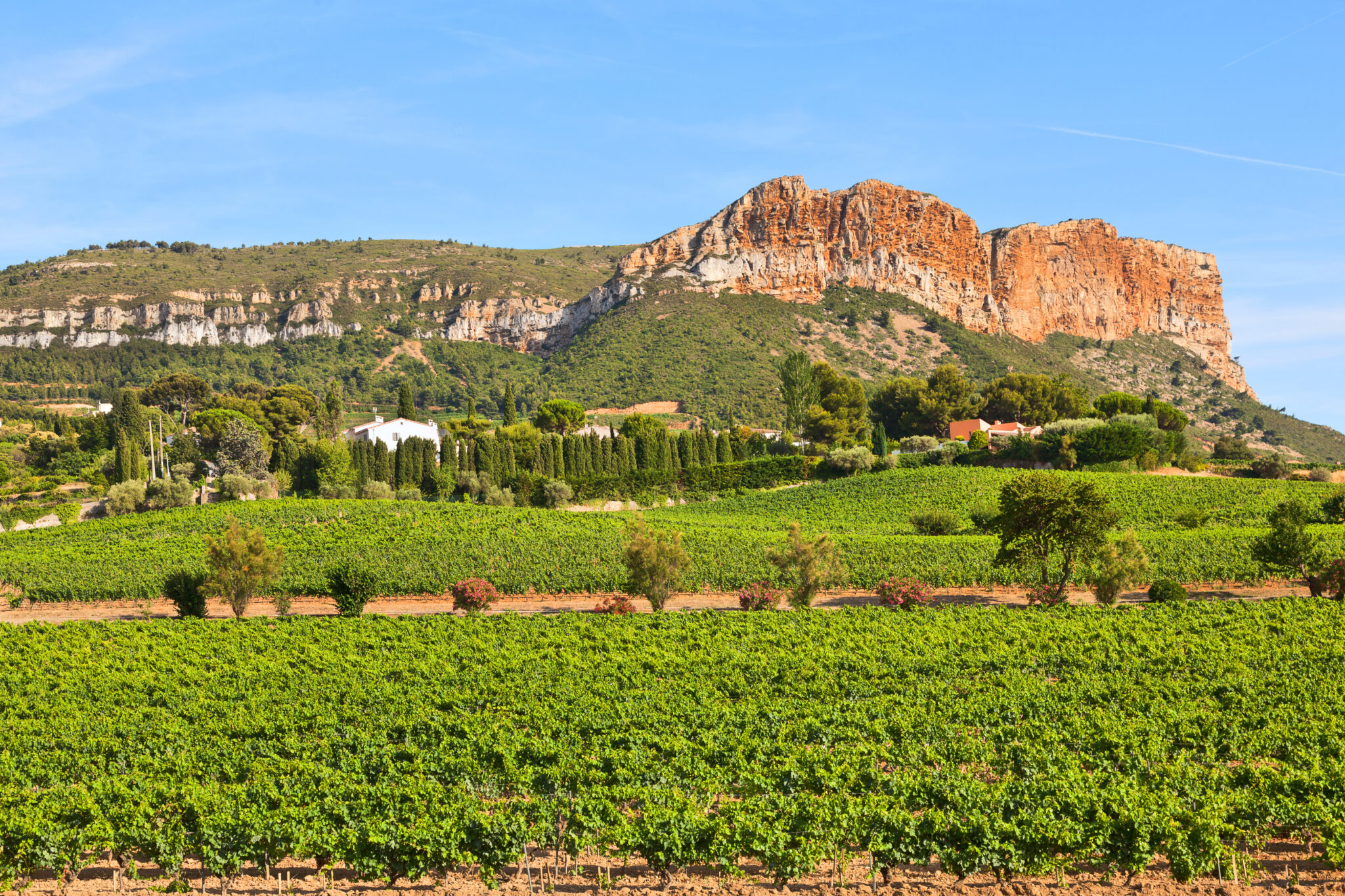 In the mid 19th century, insects were carried by steam ships from America to France and wiped out many Provence vineyards in the Phylloxera epidemic. Since that time, Cassis has been known for its white wines, as it was the white Marsanne grape which was replanted. Cassis' white wines have strong citrus, peach, honey and herb flavours.
Where to try Cassis Wine: Clos Ste Magdeleine
BANDOL WINE
Rosé wine makes up of about one-third of Bandol vineyard's output. Alexandre Dumas' Count of Monte Cristo in 1844 famously enjoyed a glass of Bandol rosé, "bien frais" but if Cassis is known for its white wine, its coastal neighbour, Bandol, is very definitely red.
Whilst its vines were lost by the same Phylloxera epidemic in the 19th century, Bandol's sandy, limestone, arid, infertile soil is perfect for the Mourvèdre red grape, which accounts for the spice and power found in these wines of Provence.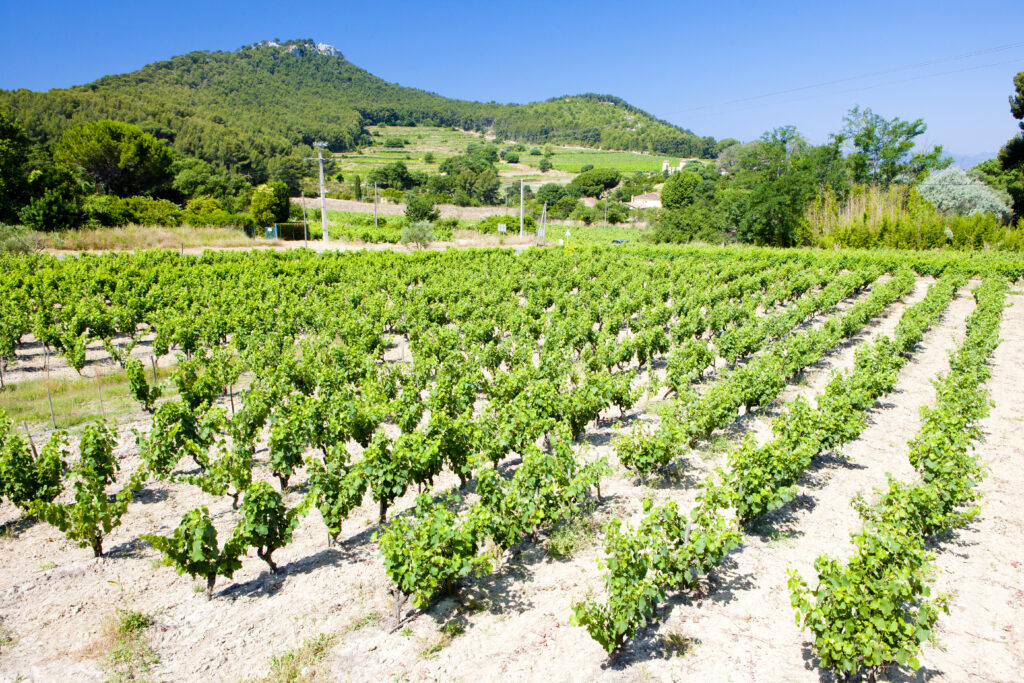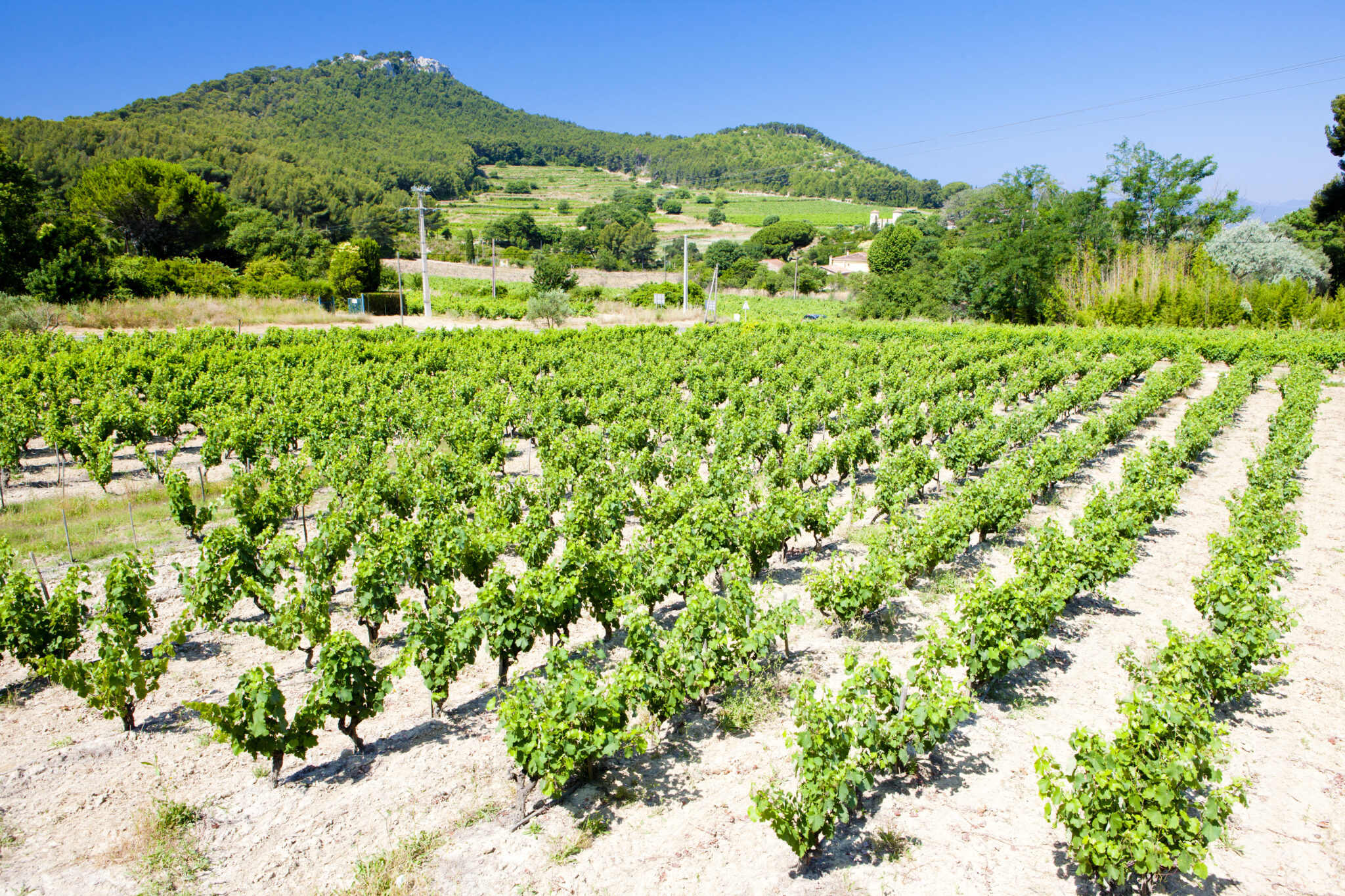 The Mourvèdre grape loves heat, ripens late and is planted on sunny sides of hills in terraces supported by stone walls, called "restanques". Grenache grapes ripen early in the intense heat, which can make the alcohol content too high, so they are grown on the cooler, north-facing sides.
Where to try Bandol Wine: Domaine de L'Estagnol
PIERREVERT WINE
Nestled next to the Luberon, Pierrevert is the most northerly AOC in Provence, with grapes which mirror those found in the Rhône Valley to the north. Obtaining its AOC in 1998, the region is made up of 11 parishes in the foothills of the Alps, at some of the highest altitudes for any French vineyard, some reaching 1,000 metres (3,000 ft) above sea level; the altitude increases the wine's acidity.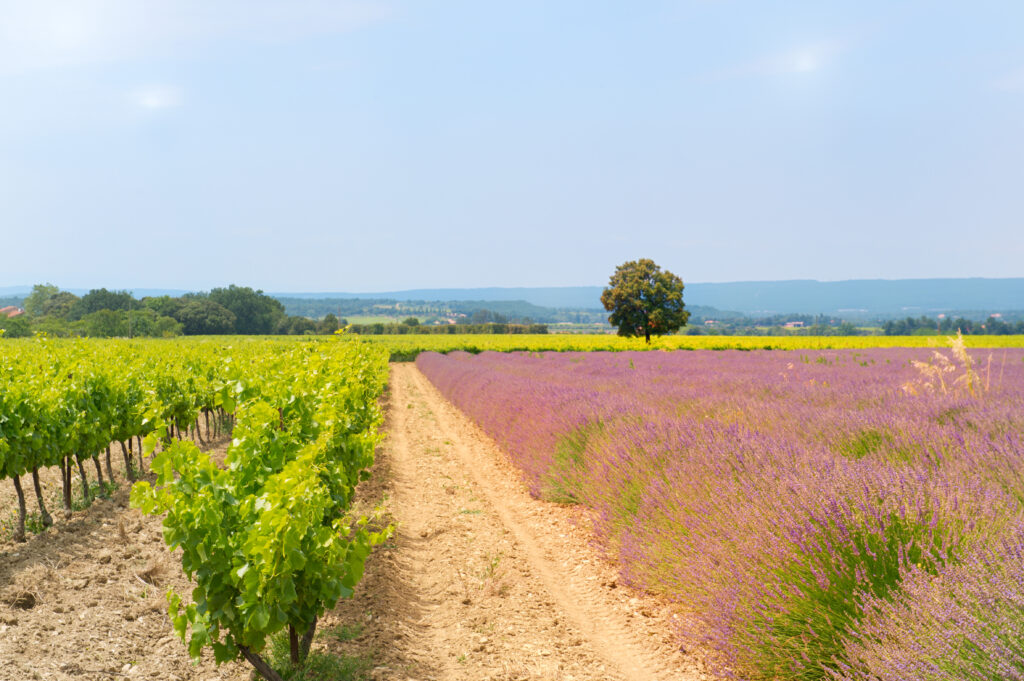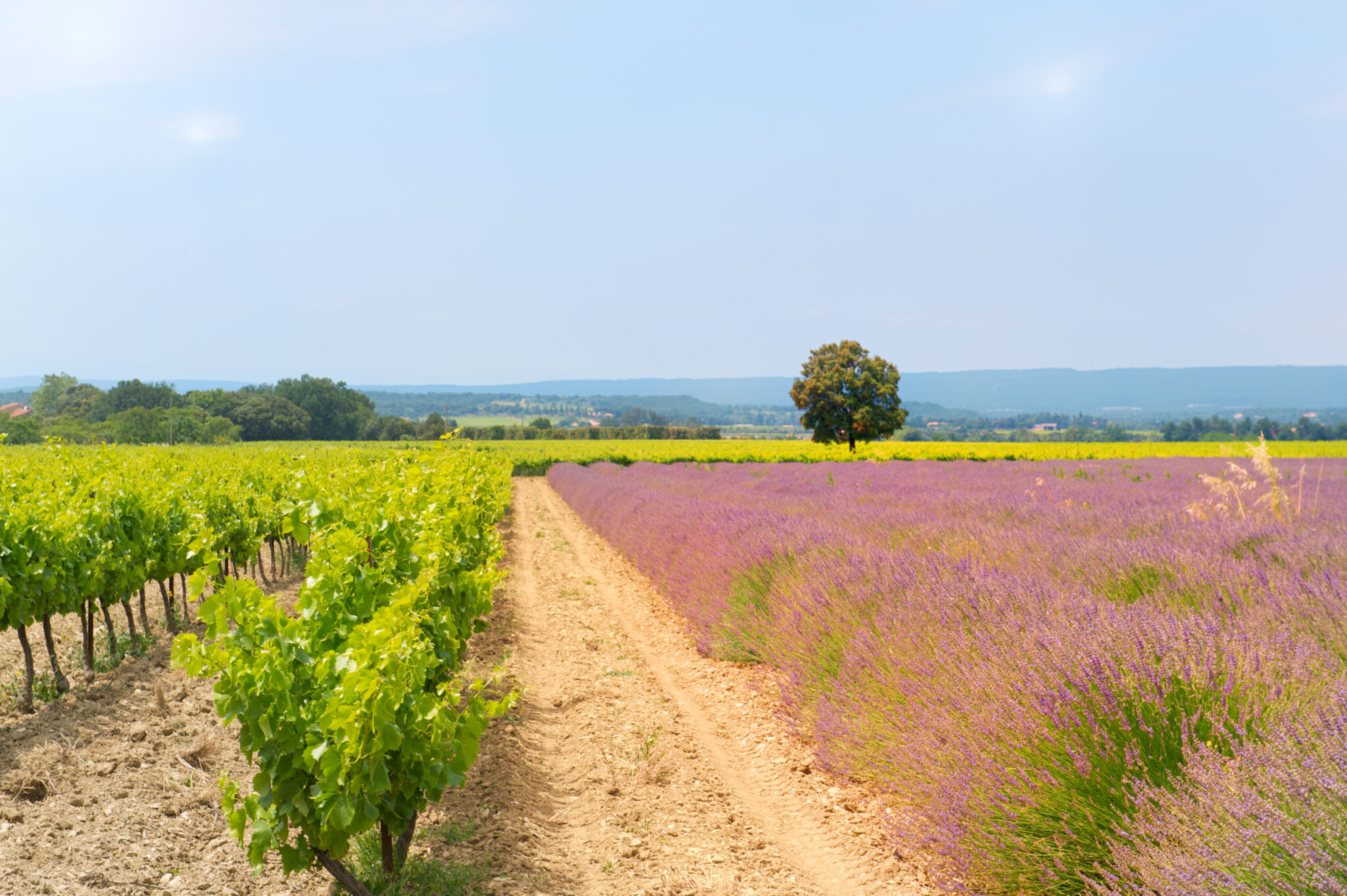 The area produces whites, reds and rosés, with the rosé wine produced the same way as red, using the "saignée" method. The grapes ferment in their skins but the juice is extracted quickly after 2 hours or more, producing a wine which is fuller and darker.
In all of the south of France vineyards, Pierrevert is the only wine region in Provence allowed to use it. All of the wine from this Provence wine region is consumed by locals and visitors and very little is exported.
Where to try Pierrevert Wine: Domaine La Blaque
BELLET WINE
The city of Nice, on the Côte d'Azur, sits at the far side of Provence and many of its hillsides form the very small wine region of Bellet. Its dominant white grape is Rolle and it is the only AOC in Provence that can add Chardonnay grapes to its blends.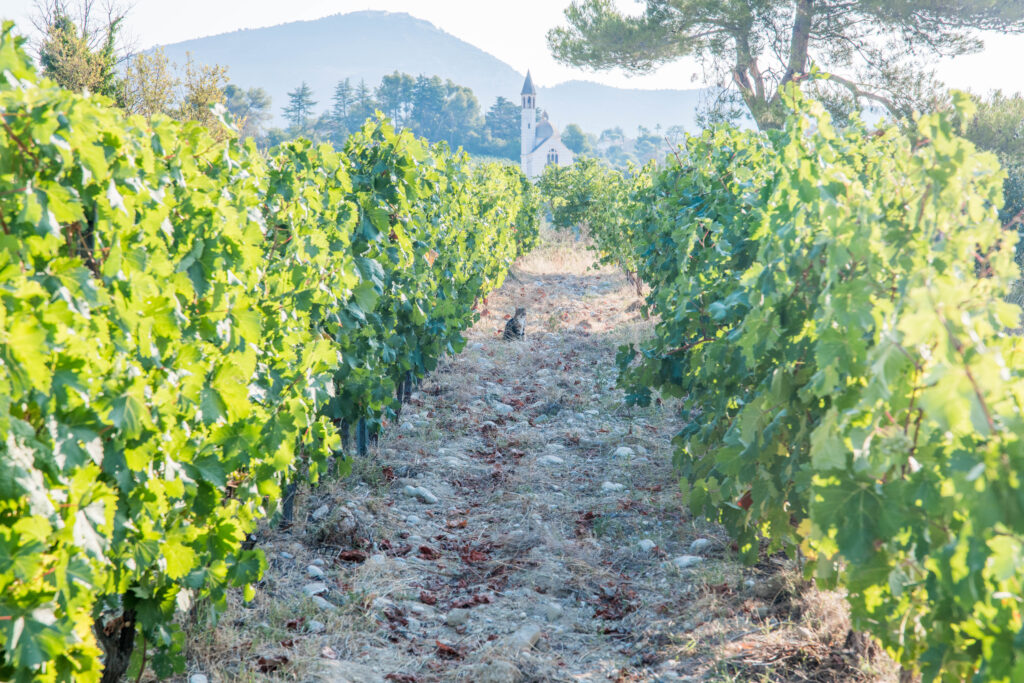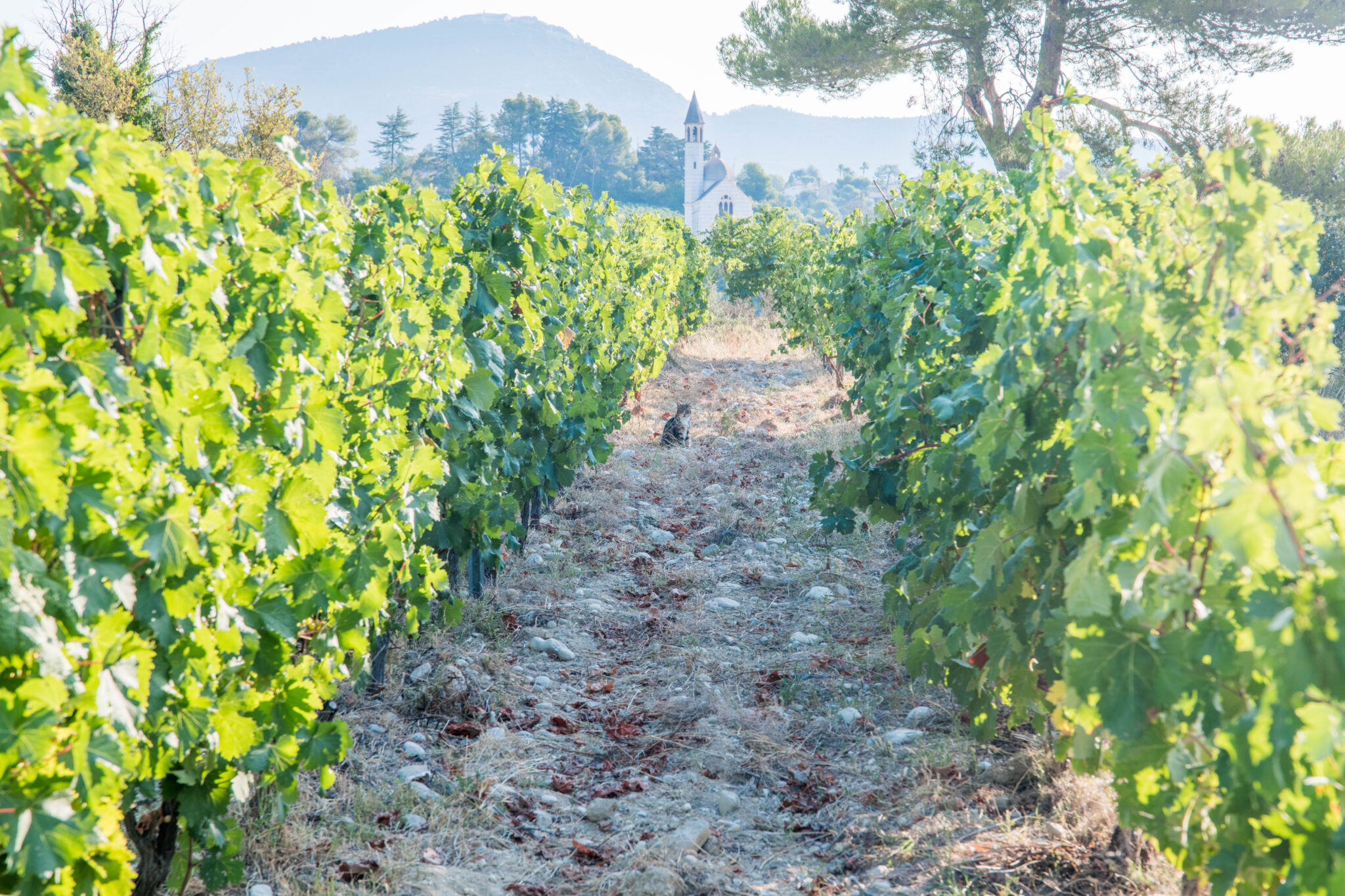 It's rare to find Bellet wine outside of Nice and north-western Italy, as most is drunk by locals and visiting tourists, although vineyards in Bellet today are under threat from more profitable tourism investments such as real estate. Bellet's rosé wine actually smells of roses, produced by blending Braquet and Folle Noire grapes.
Where to try Bellet Wine: Château de Bellet
PALETTE WINE
Palette is one of the smallest Provence wine regions found in the hills to the east of Aix-en-Provence. Just as its name suggests, it has an astonishingly wide colour palette of red, white and rosé wines, all of which grow over limestone soils from the nearby Sainte-Victoire mountain.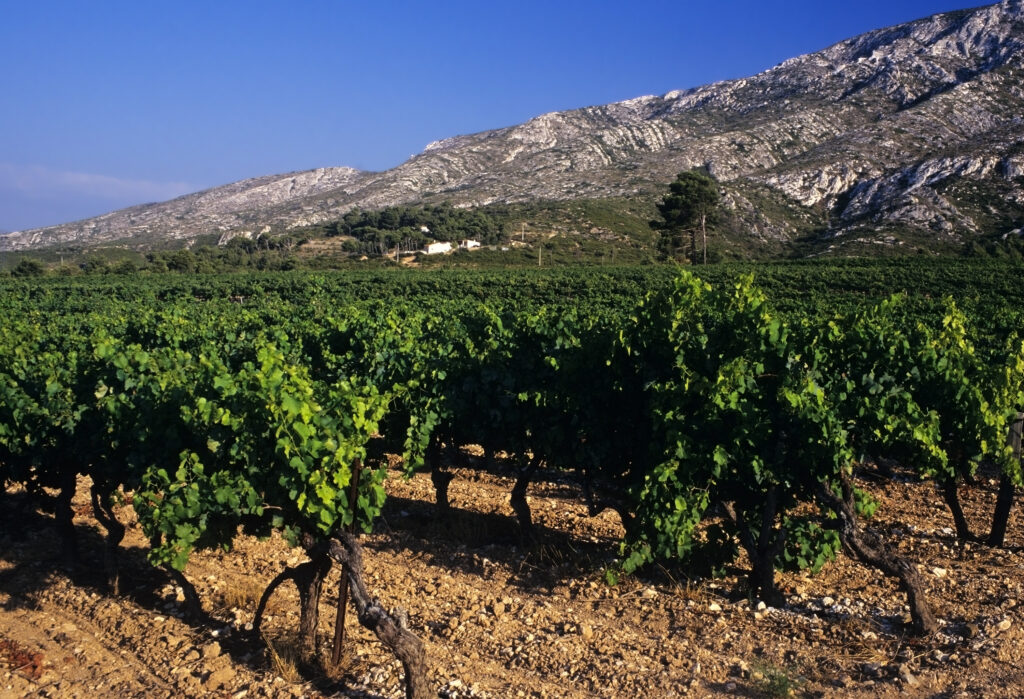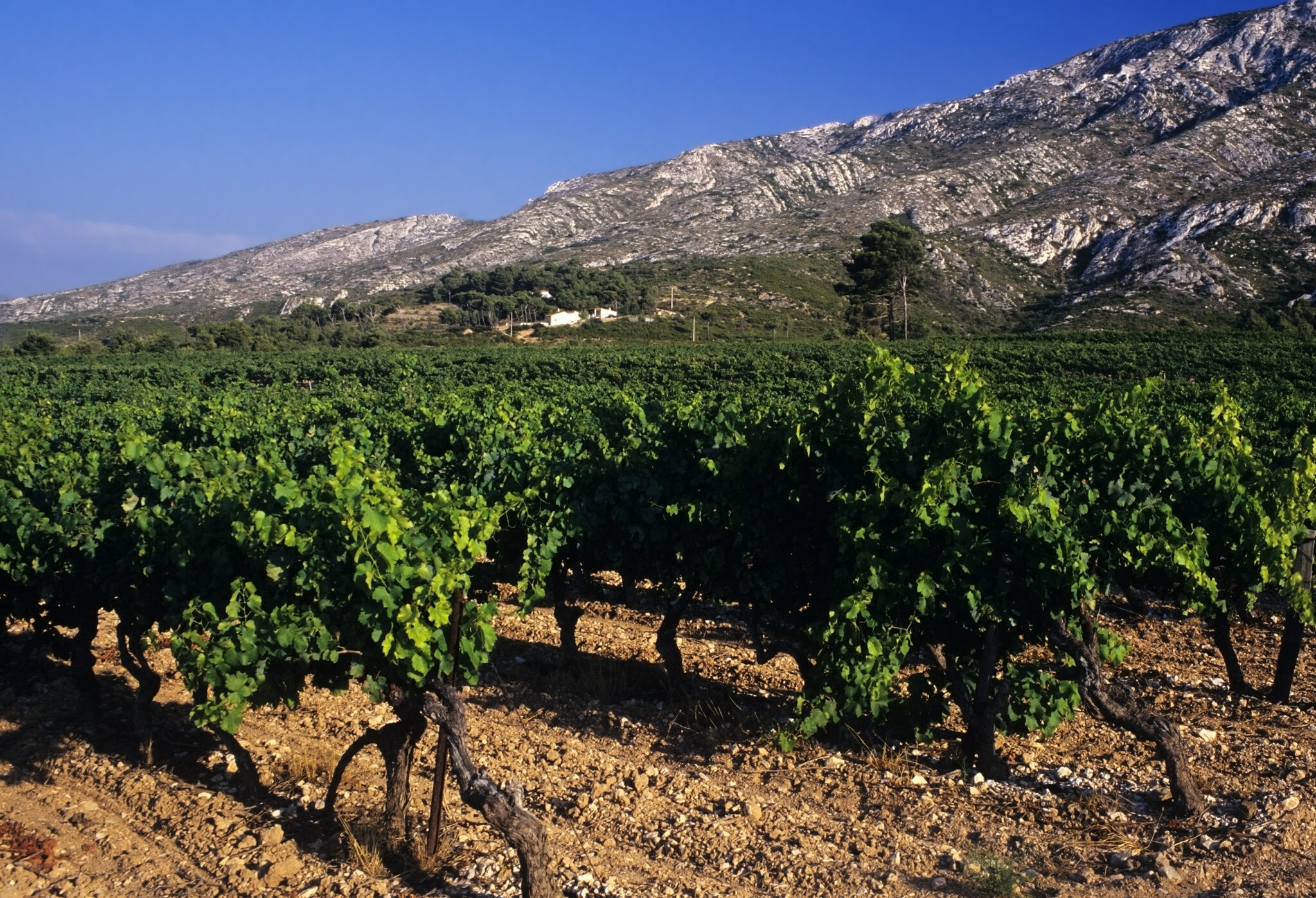 Planted by the Romans in 100 BC, there are now over 25 different types of grape, with 16 allowed in the whites and 15 in the reds. Mourvèdre is the main red grape, whilst the whites (which are about 40% of what the region produces) must contain 55% of Clairette grape.
Where to try Palette Wine: Château Henri Bonnaud
---
---
A word on the Côtes du Rhône
To the north of Provence, the Côtes du Rhône region encompasses 170 villages in a zone that runs down the Rhône river valley for 125 miles (200 km) from Saint-Cyr-sur-le-Rhône to Avignon in Provence. It was created in 1937 as a "catch all" title for all the Rhône valley wines which didn't have their own prestigious labels, (such as Châteauneuf-du-Pape, Côte Rotie, Hermitage) and came from lesser quality or less well-known vineyards. GSM blends form much of the output.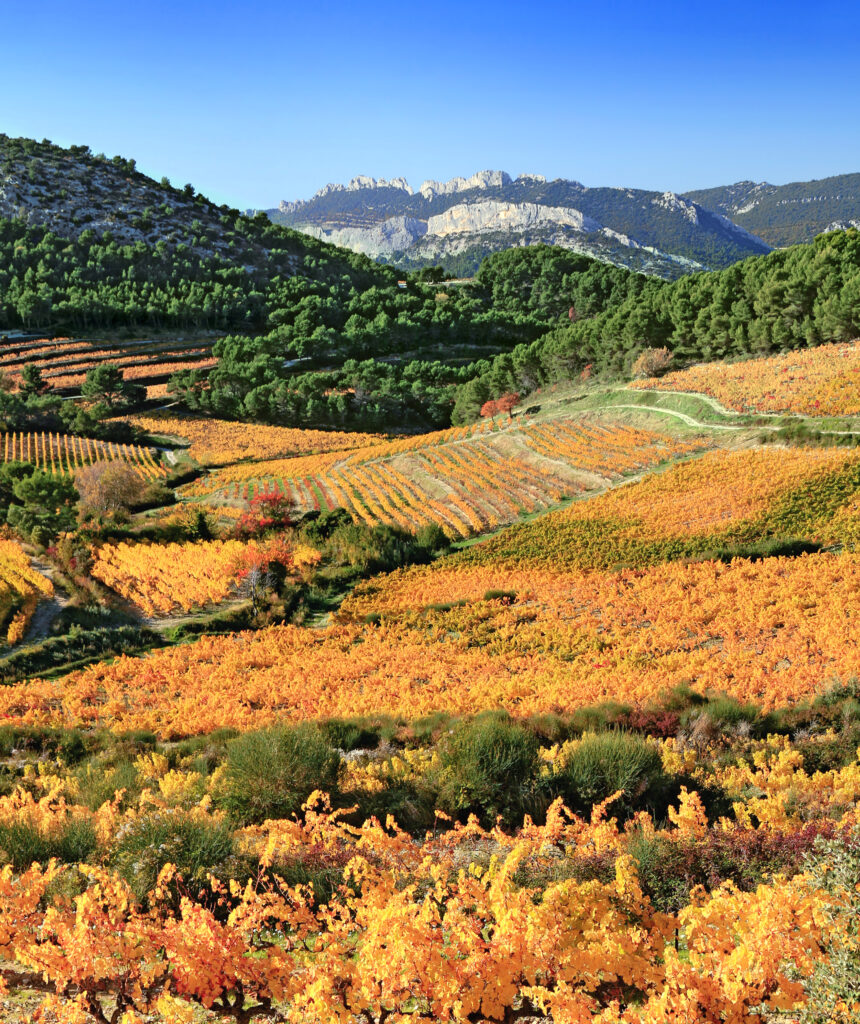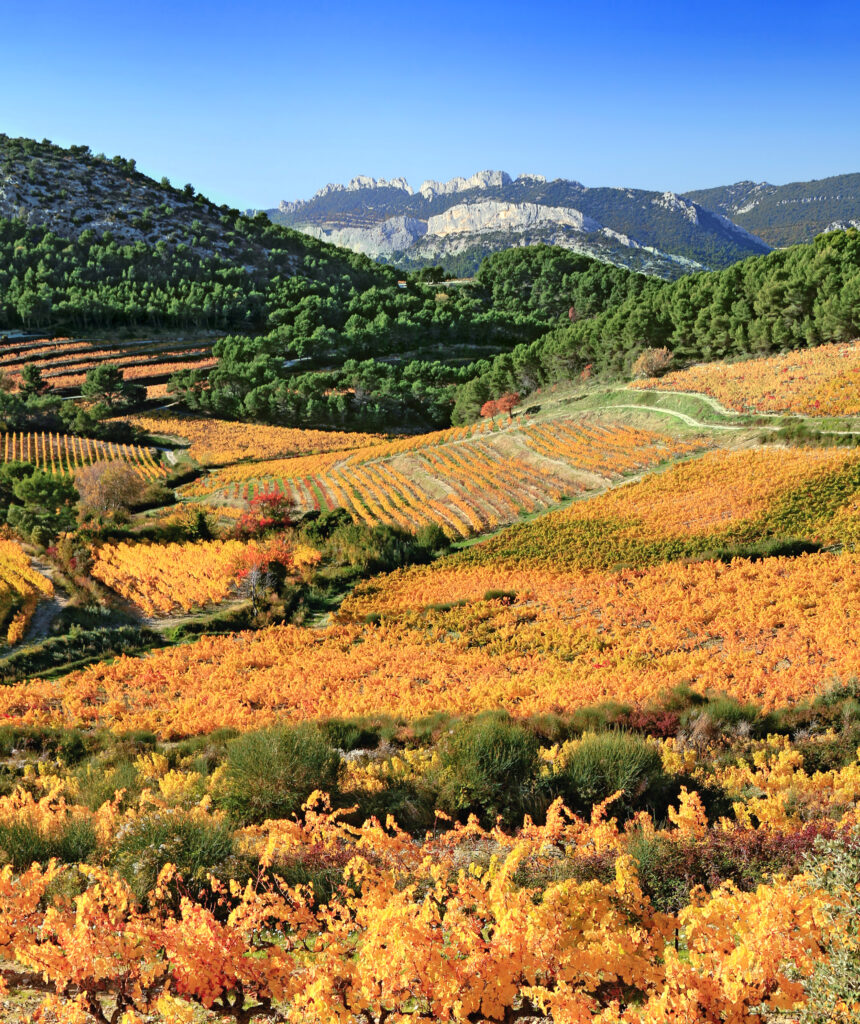 The wine from the north is influenced by the climate from the Alps whilst the wine produced in the southern part of the Rhône, is influenced by the Mediterranean – the warmer summers and milder winters produce wines which are richer and have higher alcohol content.
Where to try Côtes du Rhône Wines: Domaine de Longue Toque
---
---
Provence wines share many characteristics, and yet you'll find enough variety to keep your tastebuds tantalised. Whether you're planning a wine tasting at home or a long-yearned for trip to the South of France, I hope this guide to the Provence wine region has helped quench your thirst!
Pin this for later!