I have a confession to make. Up until recently, I'd never travelled carry-on only. But bear with me here. Firstly, to clarify, I've never travelled internationally with only a cabin bag (I can just about handle a quick trip across the country without lugging my suitcase along for the ride). I have however dealt with the pain and inconvenience of overpacking more times than I can count. This means I'm hardly qualified to tell you which is the "best cabin bag of all time". But what I can tell you is that I've finally found a bag that makes 'carry-on only travel' a breeze for people (like me) who live in fear of luggage restrictions, and business travellers (like my husband) who want light and seamless travel.
The bag I'm referring to?
When CabinZero recently reached out to me asking if I'd like to put one of their bags through its paces, I was up for the challenge. Both my husband and I frequently travel for work and despite my reluctance to pack light – I knew it would save me time & money if I found the right bag for the job. I chose the Classic 44L Ultra Light Cabin Bag in navy – a style that was unisex in appeal – so that we could both take it on our jaunts around Europe.
Who is CabinZero?
CabinZero (Cabin Sized = Zero Hassles) was born out of a need for a cabin bag that is "lightweight, durable and cool enough to use at your final destination". A proudly British brand, CabinZero was founded by travellers, for travellers. Nowadays they ship bags all over the world for carry-on savvy globetrotters.
Benefits of travelling carry-on
Anyone who lives in Europe will already be familiar with the cost benefits of travelling carry-on only (budget airlines anyone?), but the good stuff doesn't end there! It also saves you time at the other end when you can skip the luggage carousel, it saves your back from having to lug around a heavy suitcase (those nifty wheels don't do so well on the underground!) and you severely cut the risk of losing your luggage en route.

CabinZero Reviewed
I wanted to give a well-rounded overview of the CabinZero bag, so both my husband & I have written a brief review based on our individual travel style/needs…
The Business Travellers Review
It's roomy enough to carry all necessities for a few days. The front flap opens up almost entirely making it easy to load the bag and access your belongings without having to take everything out of the bag (if you've ever been backpacking, you'll know what I'm talking about!). I was impressed to see how the bag held its shape while being carried both on my back, and by the side handle. Packing neatly is the key though, it is a soft bag after all. But what surprised me the most is the total weight of my luggage: 6.3kg! I could have taken that extra pair of shoes in the end. Being 1 or 1.5kg lighter than my regular 
cabin
luggage made a world of difference! When I get off the plane in the UK, my journey is far from over. Zipping through the crowds at London Euston, getting off the train quickly and going through the tube's turnstiles was again much more convenient with the
Cabin
Zero
backpack than my regular trolley. It almost felt like a daily commute, not your usual overseas travel affair.
The Serial Overpackers' Review
I'm not going to lie. I still found it hard staring into the gaping cavern of my empty CabinZero bag, knowing that its 44L capacity was going to be the deciding factor about what I could pack for a 4-day trip to London. I needn't have feared though. Yes, I packed less than usual – but that's a good thing! I still managed to stuff in three days worth of clothes, shoes, toiletries, a handbag, laptop, camera, spare lenses and I even had space for a couple of "just in case" outfits. Phew! There's no doubt that my journey was much more streamlined without having to check in a suitcase. And the convenience of a backpack wasn't lost on me either – from the cobbled streets that don't agree with suitcase wheels, to the countless stairs to be scaled, to the "no luggage allowed" signs on escalators – my backpack streamlined my commute.
Features of the 44L Classic Backpack (what it does well)
Top and side handles – for ease of use when hauling it into overhead compartments or squeezing it under the seat in front.
It's tough – the fabric is sturdy, waterproof and fully lined, so you don't need to worry about your things getting damp in a downpour.
Large main compartment – can pack however you please.
Front zipped pocket – perfect for travel documents.
Inside zipped and mesh pockets – great for storing dirty clothes/toiletries.
Built-in global luggage tracker – should you ever lose your bag, whoever finds it can trace it back to you.
Lockable zippers on the main compartment – keep your things safe & secure en route.
An incredible 10-year warranty (upgradable to 25 years free of charge if you 'like' CabinZero on FaceBook).
Thick padded shoulder straps – make carrying the bag comfortable, even if you utilise your full 10kg carry-on allowance!
Fits 55 x 40 x 20 cm – Designed to fit the large majority of airline cabin bag size limits.
Super light – it weighs in at only 760g!
Eco Cred – buy your CabinZero bag with a clear conscience knowing that it wasn't made in a sweatshop!
So, what doesn't it do well?
CabinZero isn't without its limitations. Granted, it's not marketed at business travellers, and while it does serve them well (see the above review) it doesn't have fancy add-ons like a dedicated laptop compartment, or the size to store a suit folded neatly in half.
And while I've sung the virtues of its backpack design, let's get one thing straight – it's comfortable, but you're not gonna want to go for a multi-day hike with this backpack. It's great for city commuters, not so for outdoor escapades. While the Military range sports sternum and waist straps, the Classic and Vintage models do not. So if you want a truly versatile bag – opt for the Military style instead.
The Verdict
Travelling with my CabinZero backpack has been a pleasant surprise. Not only has it convinced me that carry-on travel is possible, it's also enjoyable!
CabinZero delivers on its promise: a virtually weightless bag that's perfectly dimensioned, allowing you to make the best use of your cabin luggage allowance while being easy and comfortable to carry. I know I'll be tempted to skip the baggage queue more often in the future… How about you?
Pin this for later!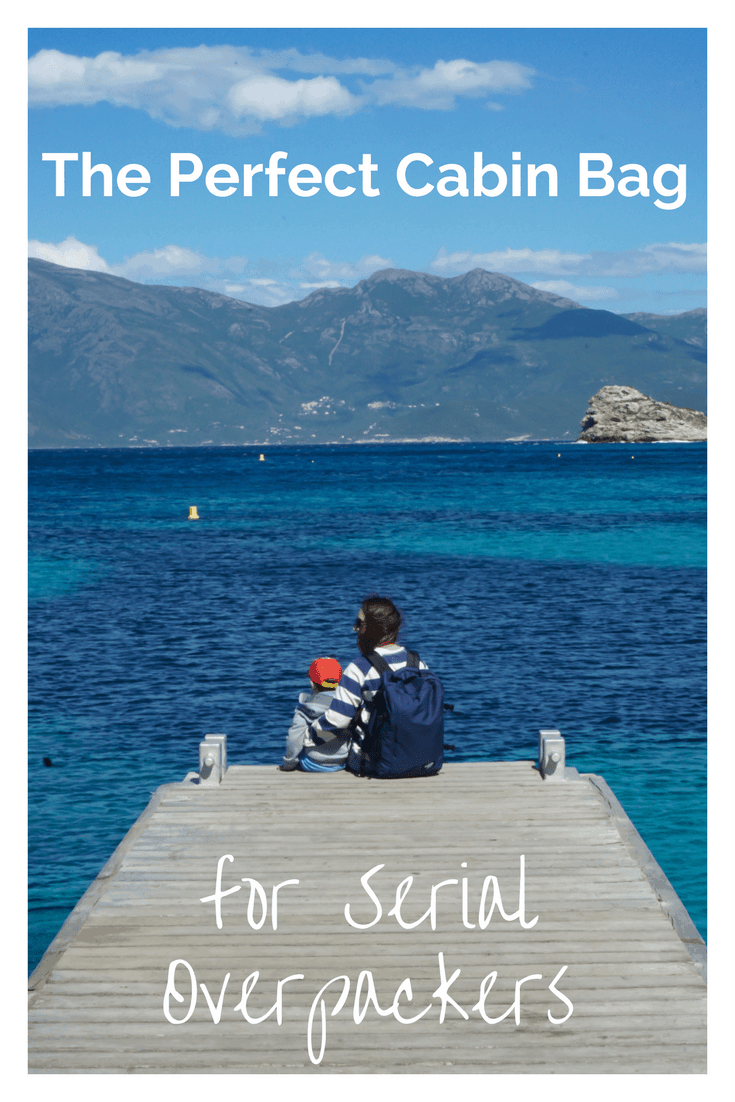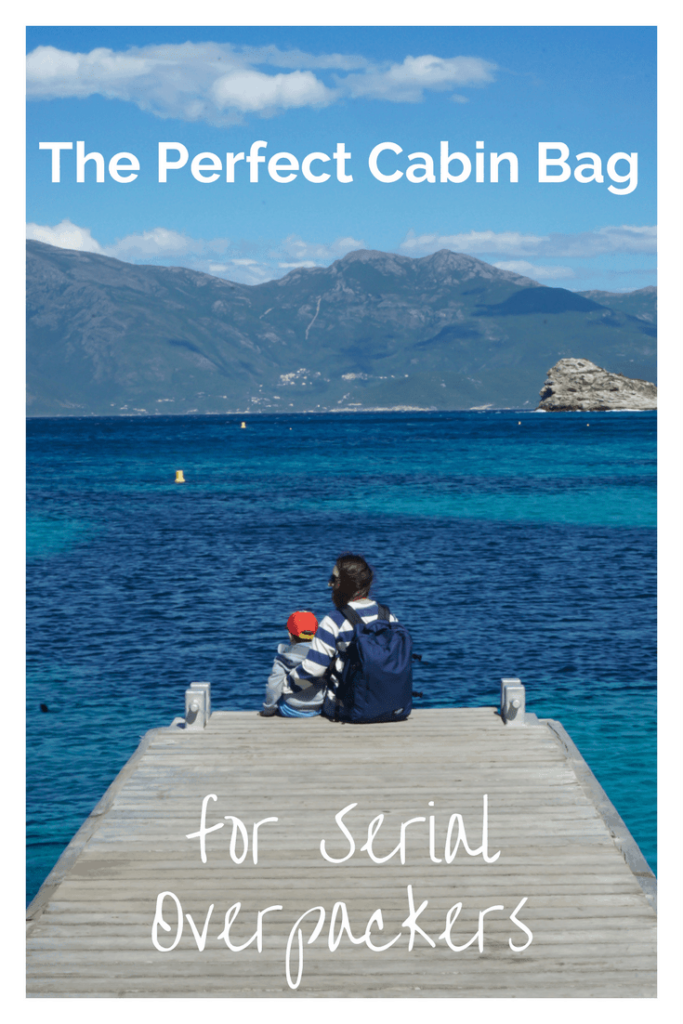 Thanks to CabinZero for gifting me a backpack in exchange for this review. As always, all opinions are my own!