Four days in a charming country house with all meals prepared and obligatory down-time? Sign me up! Add in a healthy dose of yoga and walks through the rustic French countryside and you've just described my perfect holiday. Enter Revive & Restore with Will Wheeler at Little French Retreat – this little gem of a yoga retreat ticked all the right boxes.
Booking my first yoga retreat, I felt a mixture of excitement and trepidation. Would I be the only one who didn't know my balasana from my bakasana? Who would I be sharing a room with? What do you DO all day at a retreat?
Yoga and health retreats have grown in popularity in recent years, making them more accessible and affordable. No longer do you have to travel to far-flung shores to practice your pranayama. Dedicated retreats are popping up all over Europe and the UK – perfect for the busy professional in need of rebalancing.
---
The Little French Retreat
"Little French Retreat caters to those looking for a highly personal, yet off the beaten track, experience." – Tamsin Chubb, Little French Retreat Founder
Tamsin is the heart and soul behind the Little French Retreat. Having moved from the UK to this bucolic corner of Gascony in 2013, she has lovingly transformed her country home into a place of comforting tranquillity.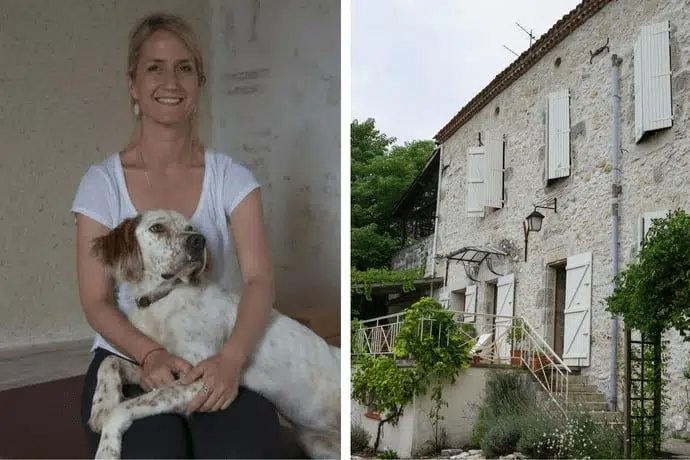 Tamsin not only plays host to visiting yoga teachers and their guests, she is also a qualified yoga instructor herself. She organises and runs a series of her own yoga retreats throughout the year – covering everything from Yoga & Vegetarian Cooking to Yoga & Writing.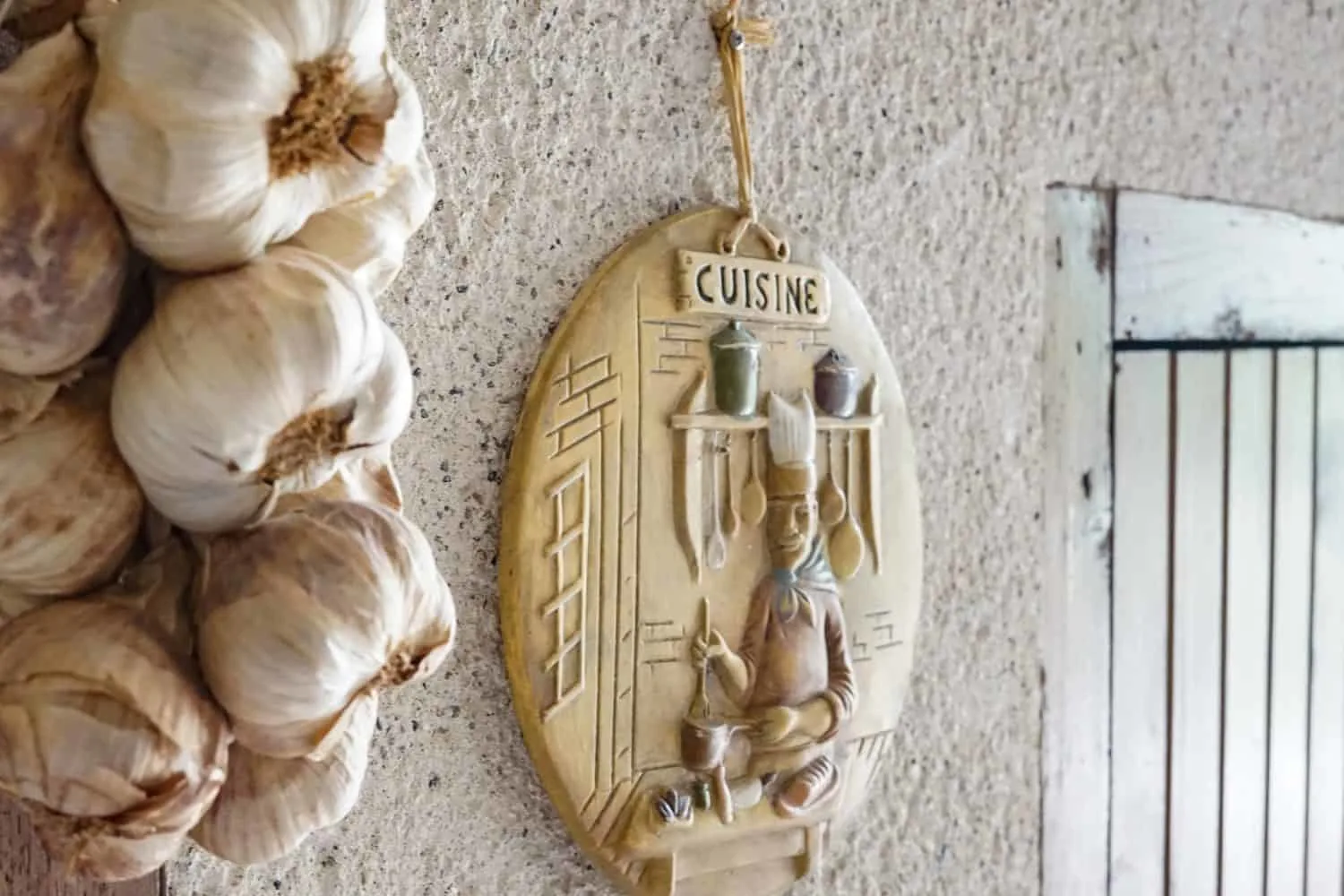 Her welcoming and easy-going nature make her the perfect host, ensuring you feel at home the minute you walk through the front door.
– The Setting –
The retreat is set in the ramparts of a historic castle site, tucked away in a rural corner of Gascony. Wooded valleys give way to golden fields and the landscape is a rich tapestry that changes with the seasons.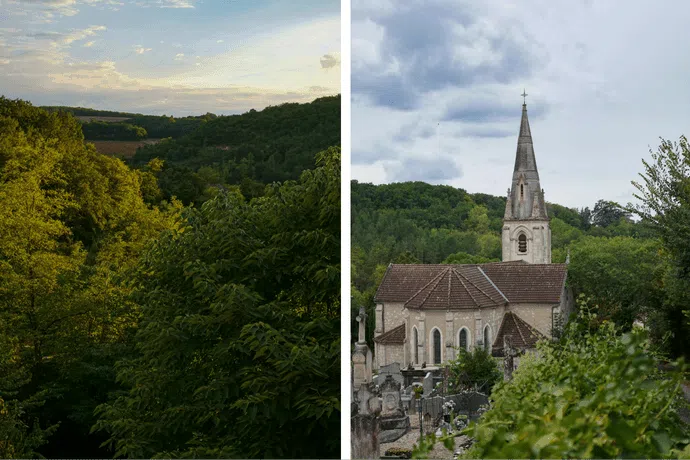 Located midway between Bordeaux and Toulouse, it's convenient to access, with trains running regularly to nearby Agen.
– The House –
The house is light and airy, yet also has a warm, cosy and homely feel. Its cocooning nature cleverly disguises its deceptively large size.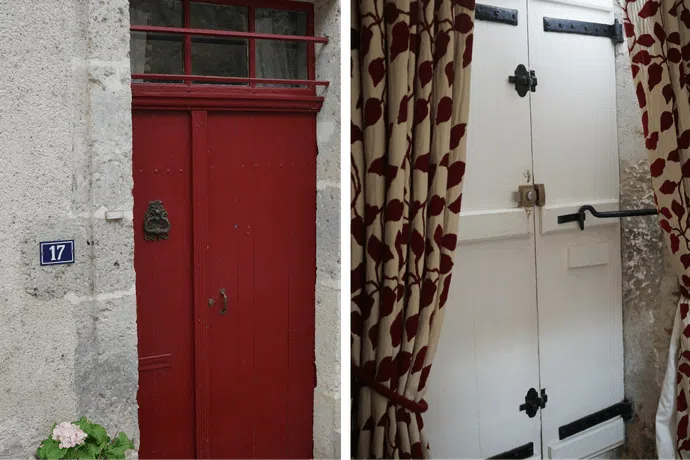 The yoga studio is in the heart of the home – where the 3 levels meet. Whitewashed floors, stone walls and high beams contribute to the inviting feel and make it a lovely place to practice yoga.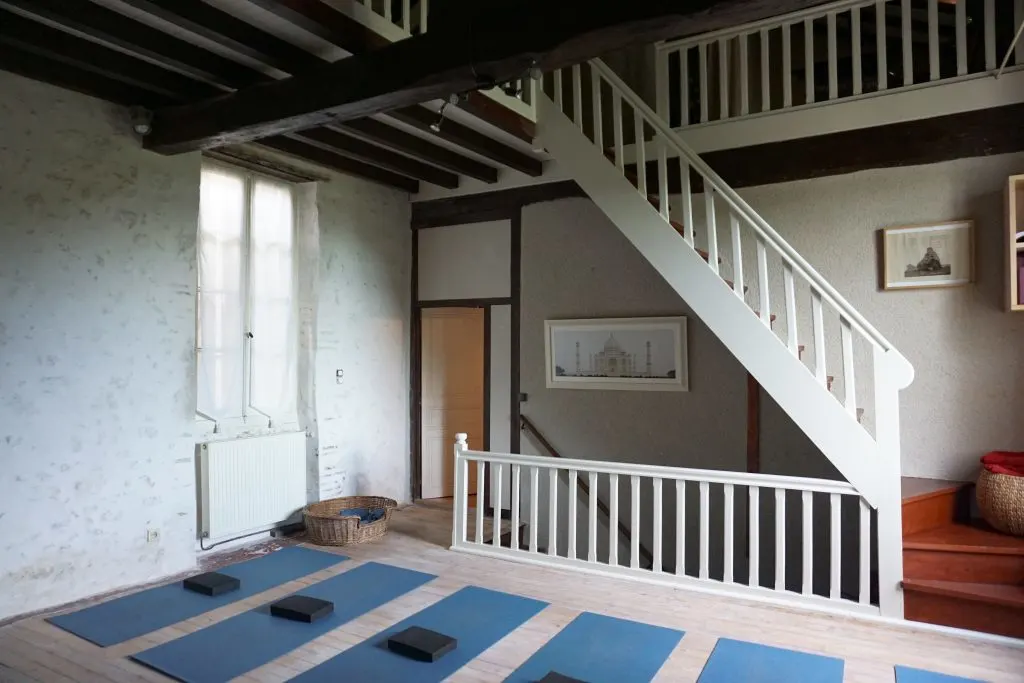 There are three double bedrooms that can accommodate up to six guests. Each room is decorated simply and is spacious enough not to feel awkward when sharing with a stranger. Though, in such an intimate setting, no one stays a stranger for long. I spent evenings curled up on cushy couches in the lounge, chatting with, and getting to know my fellow retreat guests. Downstairs you'll find the kitchen and dining room which open up onto a vine-covered terrace. Almost every window in the house offers remarkable treescapes.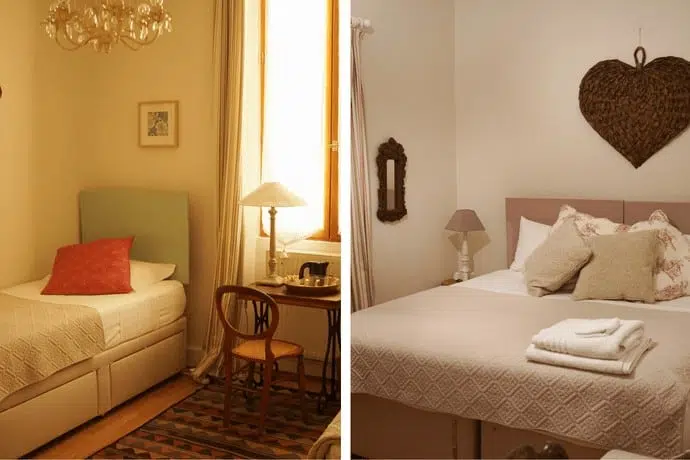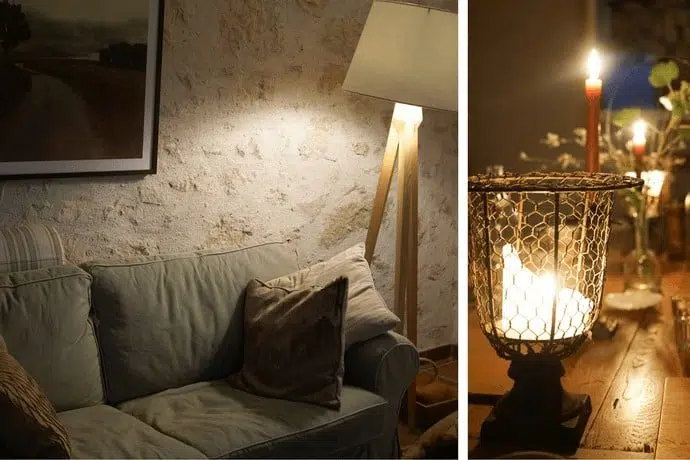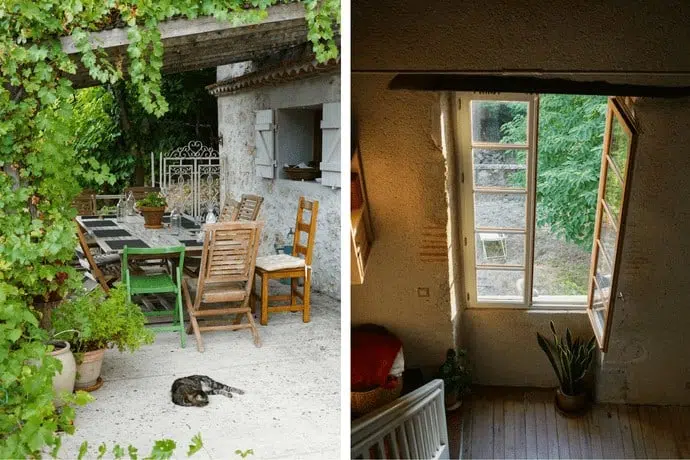 The Yoga with Will Wheeler
Will is a UK based yoga teacher with a natural ability to make you feel at ease. Having originally trained in Morocco with Yogahaven, he has since furthered his practice in both Bali and India. You'll usually find him teaching yoga in London, or taking various yoga retreats throughout the UK and Europe.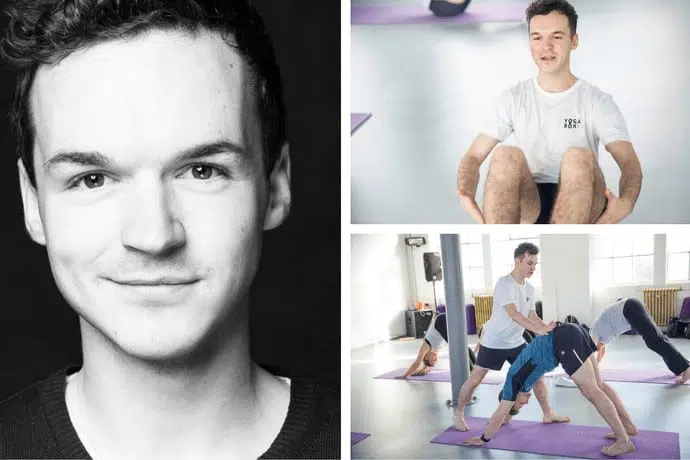 The small retreat size meant Will could tailor each yoga session to the guests' abilities and experience, ensuring everyone got the maximum benefit from their class. I've dabbled with yoga on and off throughout my adult years, but I'd never felt confident in the more – bendy – poses.
Will's hands-on approach and gentle teaching method meant I was able to learn the proper way to get into and out of poses. It's amazing what a difference a simple alignment could make! He even had me trying out the poster child of yoga poses – a supported headstand.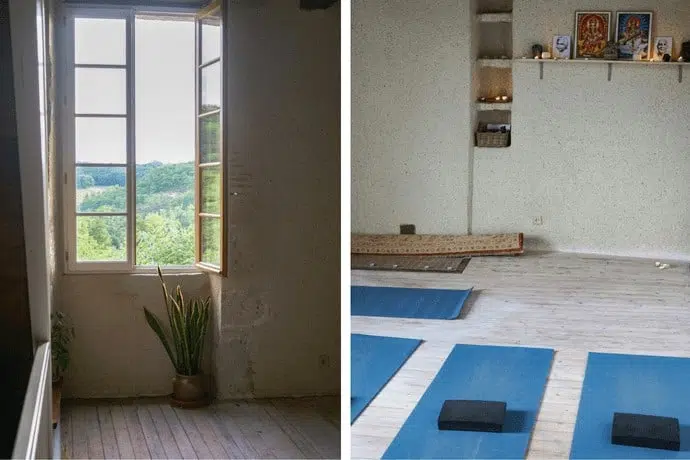 My fellow retreat guests and I met for yoga twice a day. We'd roll out of bed in the morning for a 90min vinyasa flow session. Then in the early evening, we'd converge for a 90min restorative yoga session. We finished each practice with meditation to fully relax into our breathing.
The Food
An expert at rustling up warming, hearty meals; Tamsin is an inventive, imaginative cook. Mealtimes were eagerly anticipated by all, and the seductive smells wafting from the kitchen had us salivating through our sarvangasana.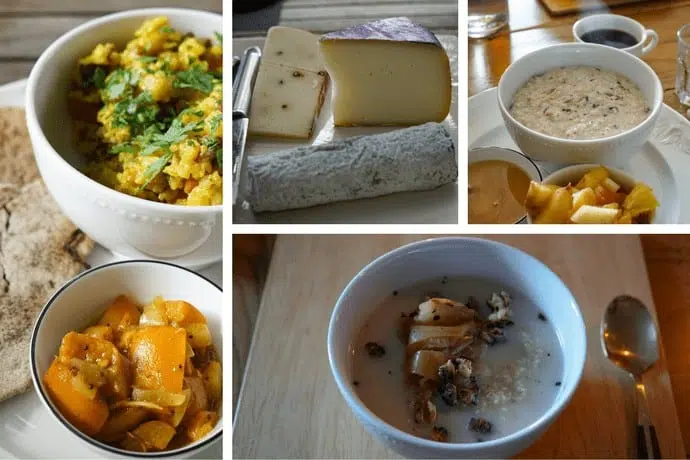 "Everything is cooked from scratch, using only natural, unprocessed foods where quality, intention and balance are influential aspects to everything that happens in the kitchen." – Tamsin
Tamsin sources organic produce from local farmers to create her wholesome, seasonal meals. She prepares scrumptious vegetarian food while following the principles of Ayurvedic cooking. Every meal feels incredibly balanced and I enjoyed experiencing (sometimes surprising) new flavour combinations. I left feeling nourished, with renewed interest in cooking and eating healthily.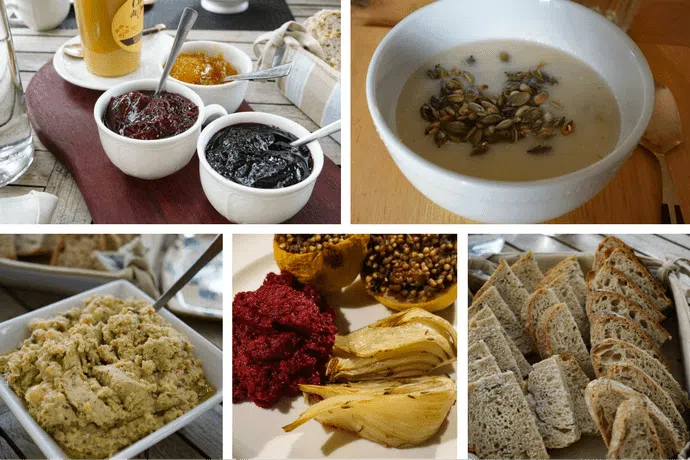 Note: Tamsin happily caters to dietary requirements or intolerances. Most meals could be easily adapted to vegan, but where they couldn't, she rustled me up something just as amazing!
The Walking
The countryside surrounding the Little French Retreat is bewitching in its beauty. Meandering through country lanes, it's easy to feel tranquil surrounded by sunflower fields and vines heavily laden with deep purple grapes.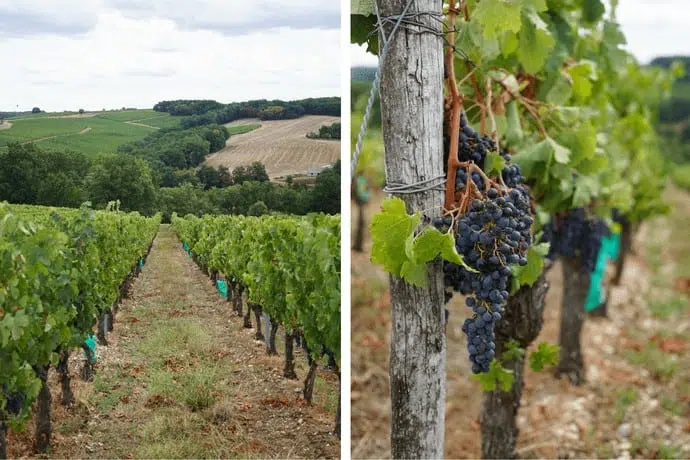 Tamsin (accompanied by Lucien the dog) led the group on daily meditation walks. We were left to clear our heads and get lost in the hypnotic rhythm of our synchronised stroll. As we wandered through fields and forest lanes, each corner or clearing offered an alternative rural vista.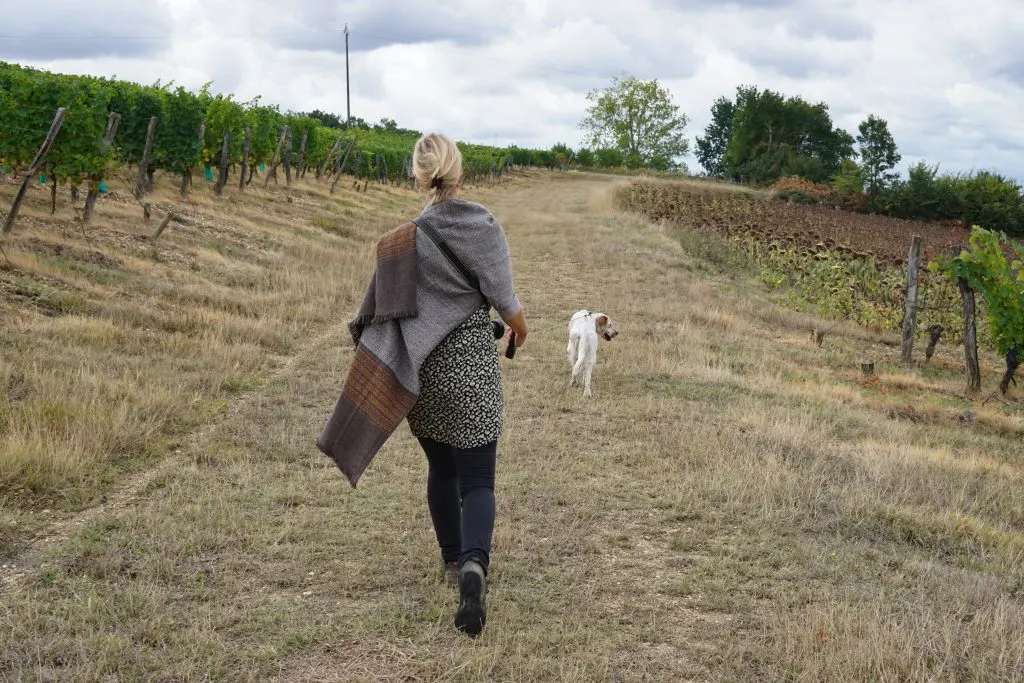 The Recreation
The main chunk of our daily 'free time' was sandwiched between lunch and our evening yoga session. Some guests fell into a satisfied siesta, while others lost themselves in a book. A few lucky guests experienced holistic healing at the hands of Henrietta – a visiting practitioner from Denmark.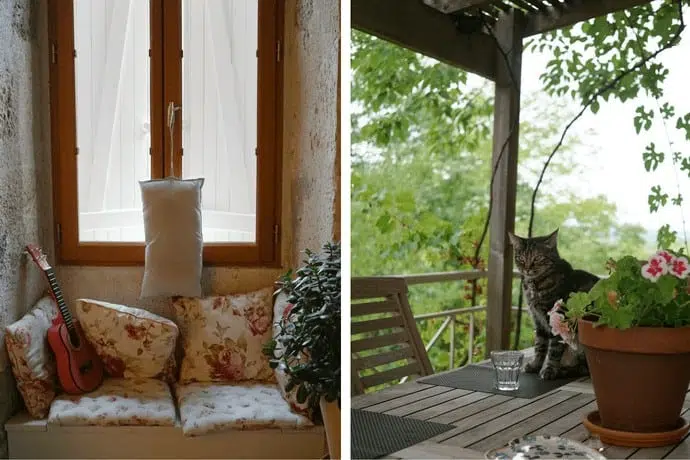 It took me about a day and a half to really unwind into the dedicated downtime. I'm sure I'm not alone in seeing free-time as 'doing' time normally. My stay at the Little French Retreat was the first time in a very long time that I could quieten the never-ending to-do list in my head.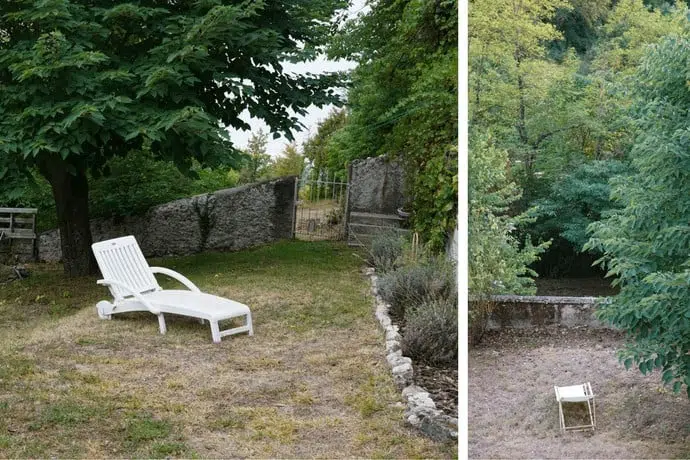 To let go of the incessant pull to be doing something, and retire to requiescence, well, that was a gift in itself.
The Excursions
On the third day of the retreat, we headed to nearby Nérac to soak up the bustling market atmosphere. Nérac is a small medieval town built on the banks of the river Baïse, and it was a charming place to spend a morning.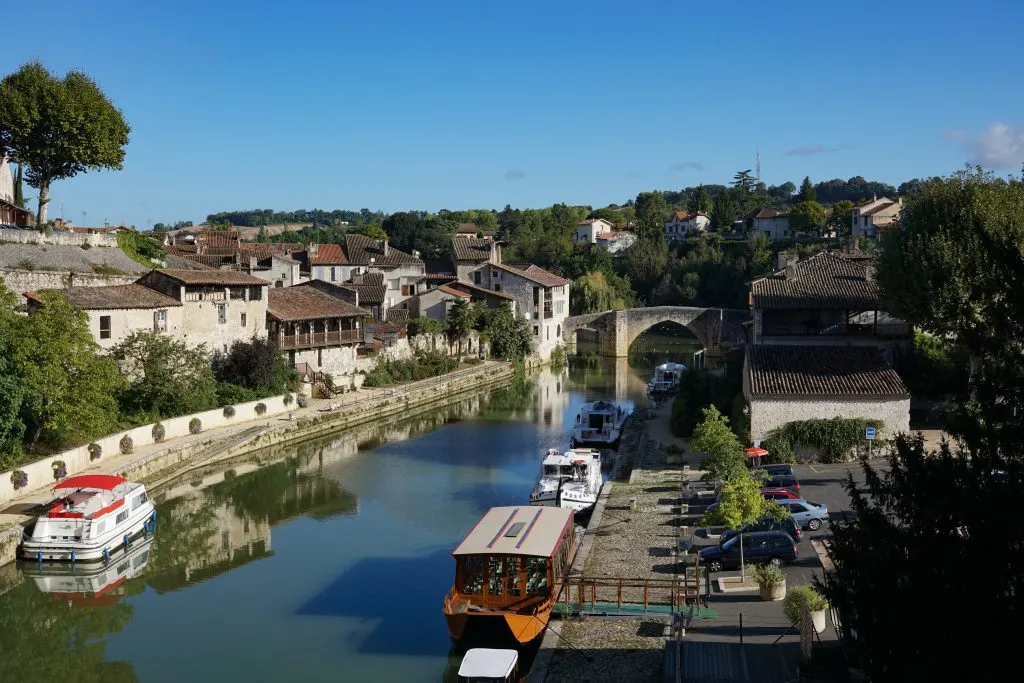 After feasting on pastries and downing strong coffee, we headed along to the Parc de la Garenne to practice yoga in a 16th-century pavilion. The pavilion overlooks the river and was once used as a changing room for ladies who wanted to go swimming in the river.
The Animals
Lucien the dog and Suri the cat are the furry yogis who make the retreat feel even more like a home away from home. Both rescued pets, they bring a soothing and slightly loopy (in Lucien's case) presence to the retreat, without ever being under your feet.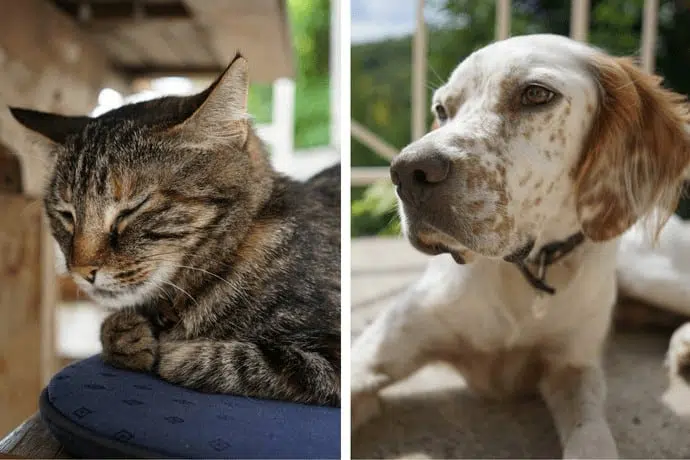 The Cost
£525 included four nights accommodation at Little French Retreat in a shared room. Twice daily yoga sessions with Will Wheeler. Guided meditation walks. An excursion to Nérac. Three delicious meals a day, plus drinks (Tamsin makes the most amazing chai tea!) and snacks.
The only thing I paid extra for was my healing treatment with Henrietta.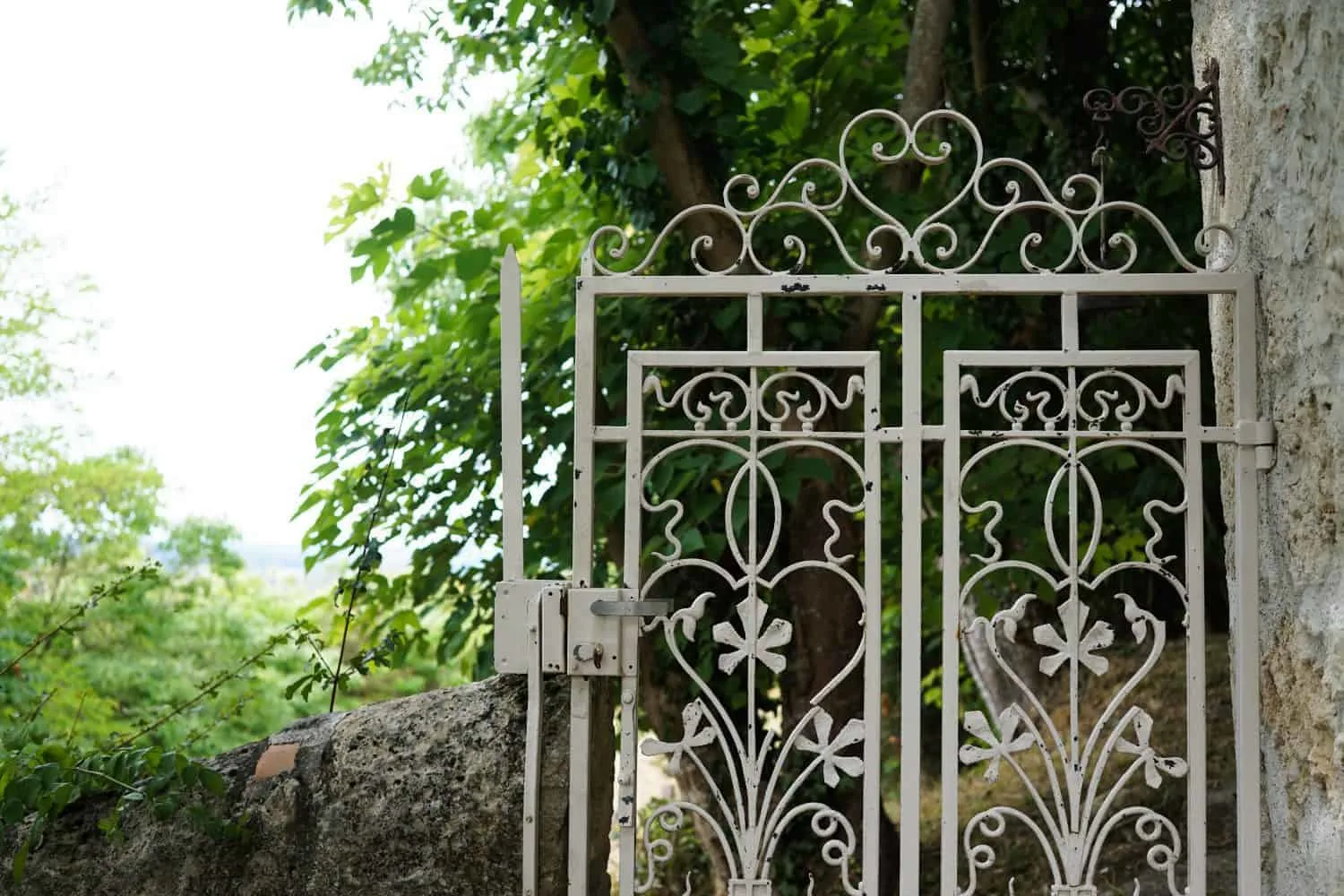 The Verdict
The Revive & Restore retreat with Will Wheeler at Little French Retreat was the perfect antidote to my overactive mind. I left feeling refreshed, energised and recharged. Plus, my husband said I looked 5 years younger when I got home. I'm happy with that as a return on investment!
I've definitely caught the 'retreat bug' and can't wait to start planning my next healthy getaway – maybe I'll see you there?
If you're interested in finding out about the next retreats on offer with Tamsin or Will; pop over to Little French Retreat or Will Wheeler Yoga, and let them know I sent you!
Pin this for later!