Turkey is an intriguing country with a fascinating past. It's a cultural melting pot. Rich in history, the arts, and natural beauty, it deserves every chance to dazzle you with its unmistakable and unique blend of charm.
It has everything I look for in a holiday destination, and as I found out, there are more reasons than ever to add it to your travel itinerary!
Come along for the journey and discover the best things to do in Turkey with me…
This article may contain affiliate links. See our full disclosure here.
---
Why Should You Visit Turkey?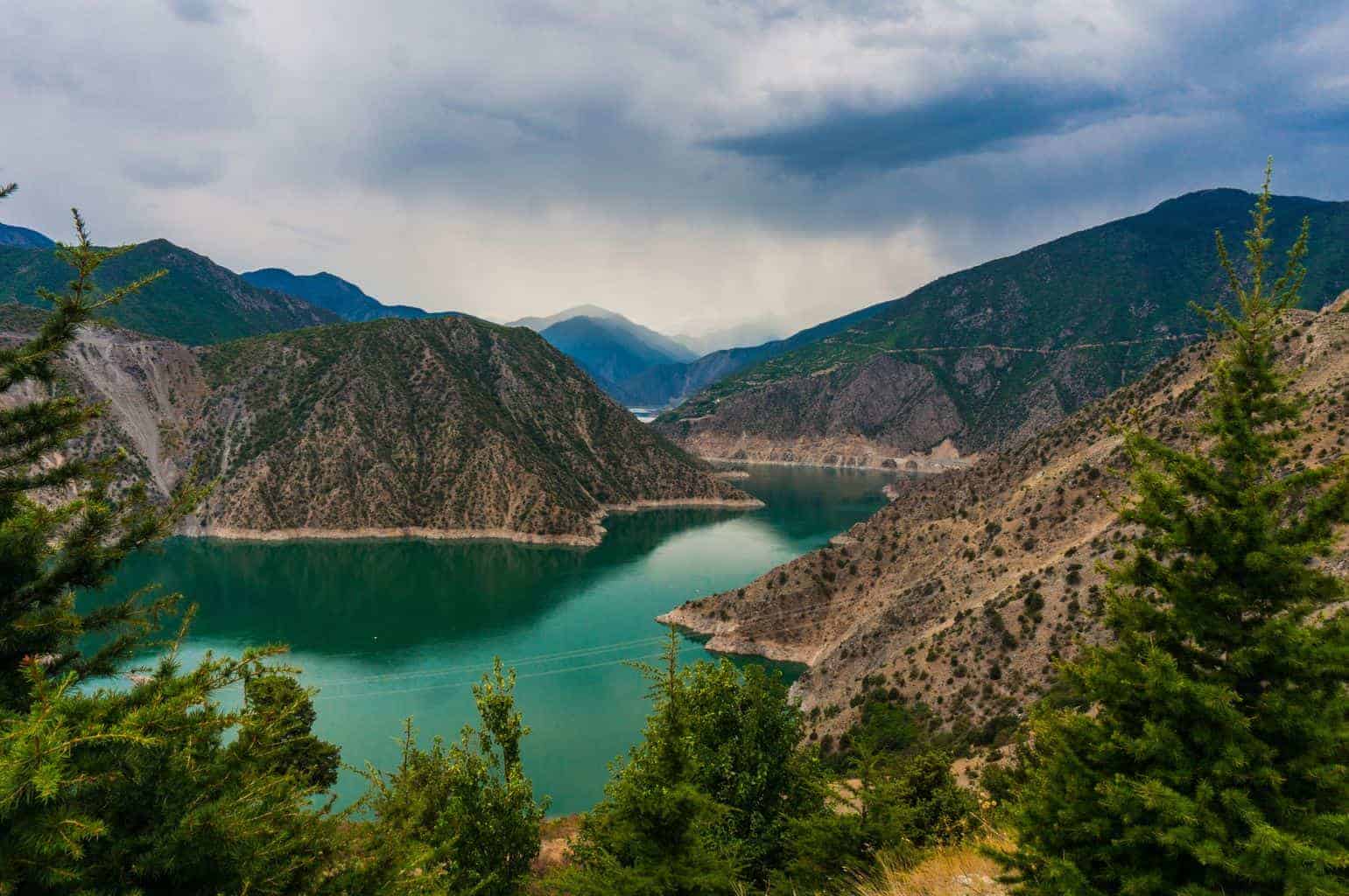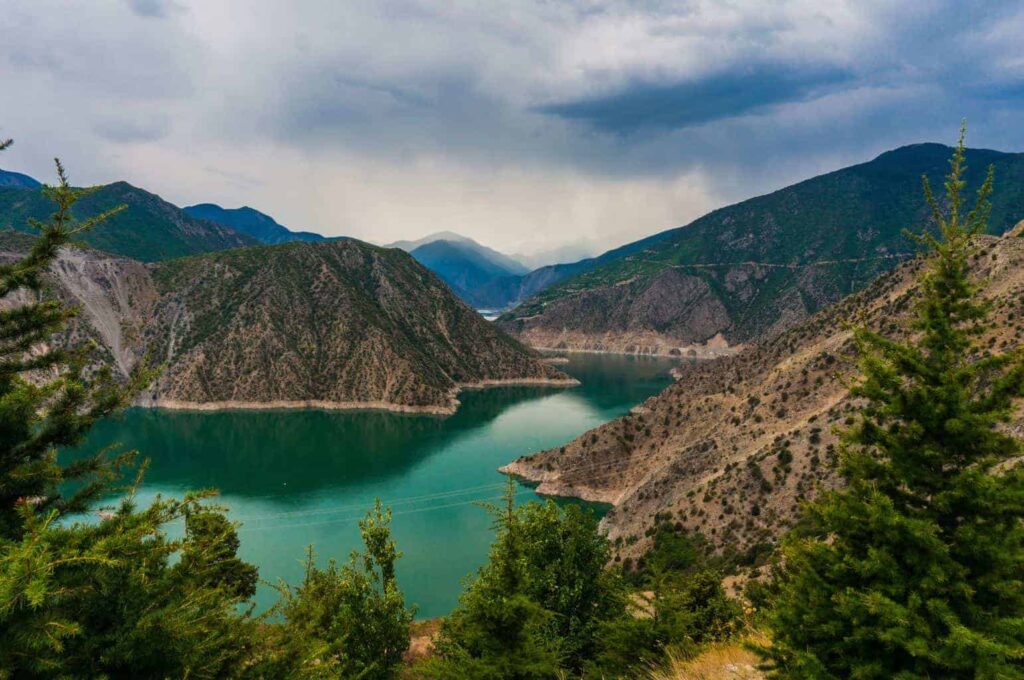 Cheaper Prices
Tourism in Turkey has taken a hit in recent years, and although the industry is recovering, there are still great deals to be had as hospitality providers lower prices in a bid to get visitors booking!
New Flight Routes
Getting to Turkey is now easier than ever with many new flight routes being added to increase accessibility from all over the UK. Extra seats are also being made available in 2018, making it the best year yet to book that holiday!
E-Visas are now Available for Americans Again
The Turkish government ceased allowing US Citizens to obtain an e-visa for entry into Turkey late last year after a similar restriction was put in place on Turkish Citizens travelling to America. But in the final few days of 2017, this ban was lifted and Americans travelling to Turkey can now apply quickly and easily online for their e-visa before arrival.
Top Things to do in Turkey
Ancient Sites & Ruins
Turkey is absolutely brimming with ancient sites and ruins, and more continue to be uncovered to this day!
Some of the most impressive sites include the ancient Greek city of Ephesus with its temples, grand amphitheatre and the Library of Celsus; the Sumela Monastery nestled in the cliffs of the Altındere Valley National Park; the ancient city of Aspendos where ballet and opera still take place in the well-preserved theatre; Mount Nemrut where 8-9m high statues in the shape of gods surround a royal tomb; and Pergamum, another highly impressive ancient Greek city sitting above the modern city of Bergama. But to name a few!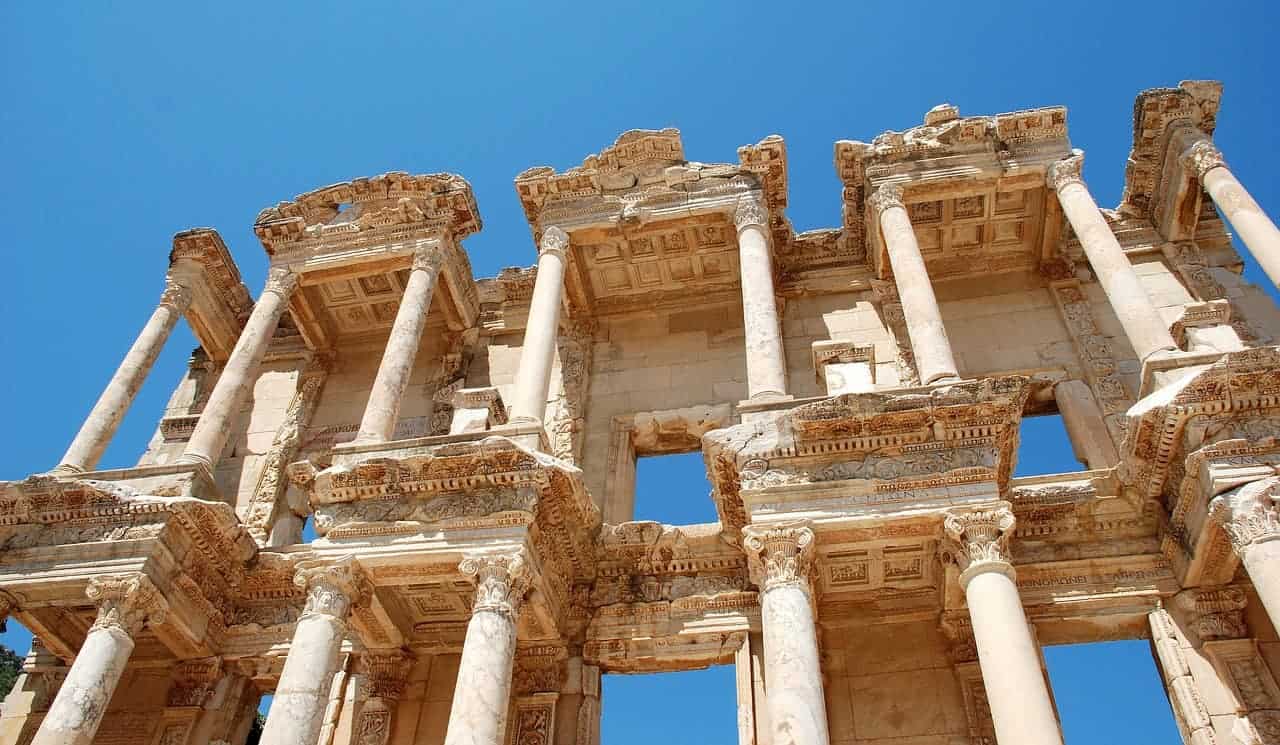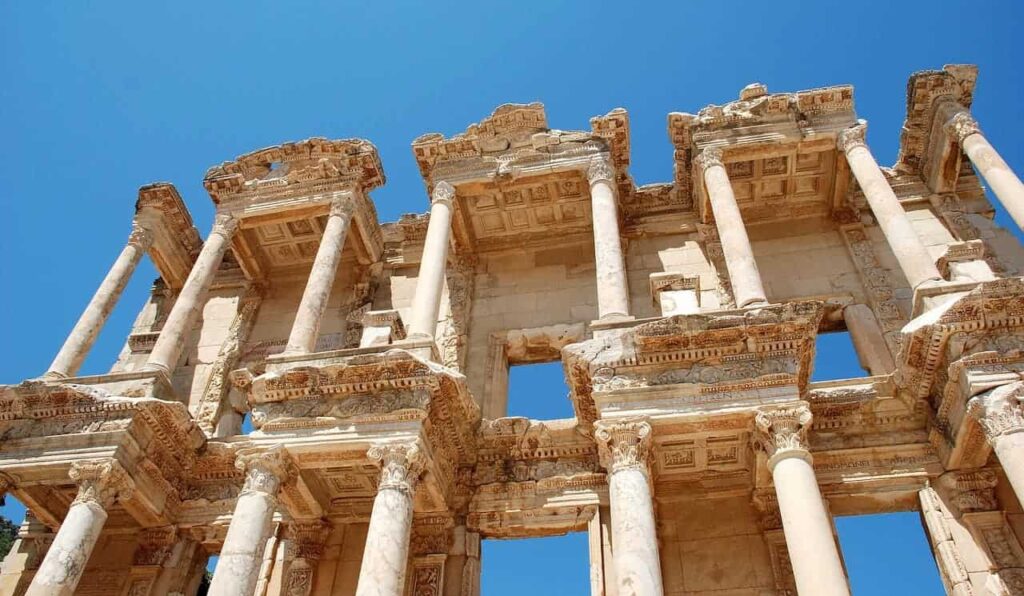 Blissful Beaches
From vast stretches of golden-hued sand to cosy coves tucked between towering cliffs, Turkey's beaches are among the best in the world. While the beaches near the more popular resort towns are a popular pick, it's still possible to find a secluded spot if you travel a little off the beaten path (such as to the Dilek Peninsula National Park in Kusadasi – see below!).
Diving
With its wealth of marine life, clear waters, and underwater wrecks and ruins, there's a lot to be said for diving in Turkey. Head to Mersin to explore a sunken cargo ship, Kemer to dive with thornback rays, Mugla to discover the underwater ruins of Marmaris, or learn to dive at one of the many schools in Antalya.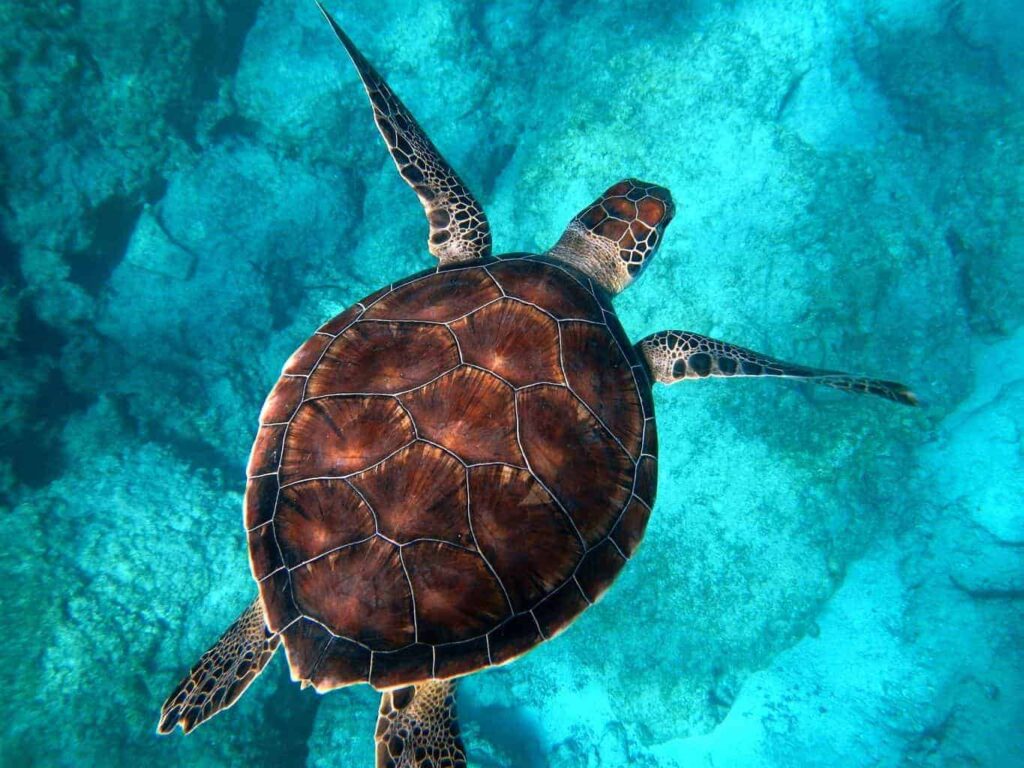 Visit Zeus Cave and the Dilek Peninsula National Park
The Dilek Peninsula National Park sits in the western reaches of Turkey, in the Aegean Region. It's Turkeys most biologically diverse park and is home to hundreds of species of birds, mammals, plants, and marine life – some of which you can't find anywhere else in the world.
The 10,985ha park can be accessed by foot, bike or car, and entrance fees vary depending on your mode of transport. The park is home to some stunning beaches, the Great Menderes Delta, and Zeus Cave. Zeus Cave has become a popular swimming spot due to its beautiful turquoise and temperate waters.
Delve into the Cities
While many holiday-goers may be tempted to skip Istanbul in favour of quieter towns and sun-soaked coastlines, there are plenty of reasons to spend a few days in Turkey's largest city.
A trip to the Blue Mosque is an absolute must-do, as is exploring the Hagia Sophia Museum. Shop for traditional trinkets in the Grand Bazaar – one the world's largest and oldest covered shopping markets. And tread beneath the surface of the city through the underground walkway that is the Basilica Cistern. As an added bonus, Istanbul offers world-class accommodation and has something to offer every taste and budget.
Other Turkish cities worthy of a visit include Mardin, which has been designated a UNESCO World Heritage Site; Antalya, a popular resort town on the Mediterranean coast; Canakkale at the gateway to Gallipoli; and Bursa with its thermal baths.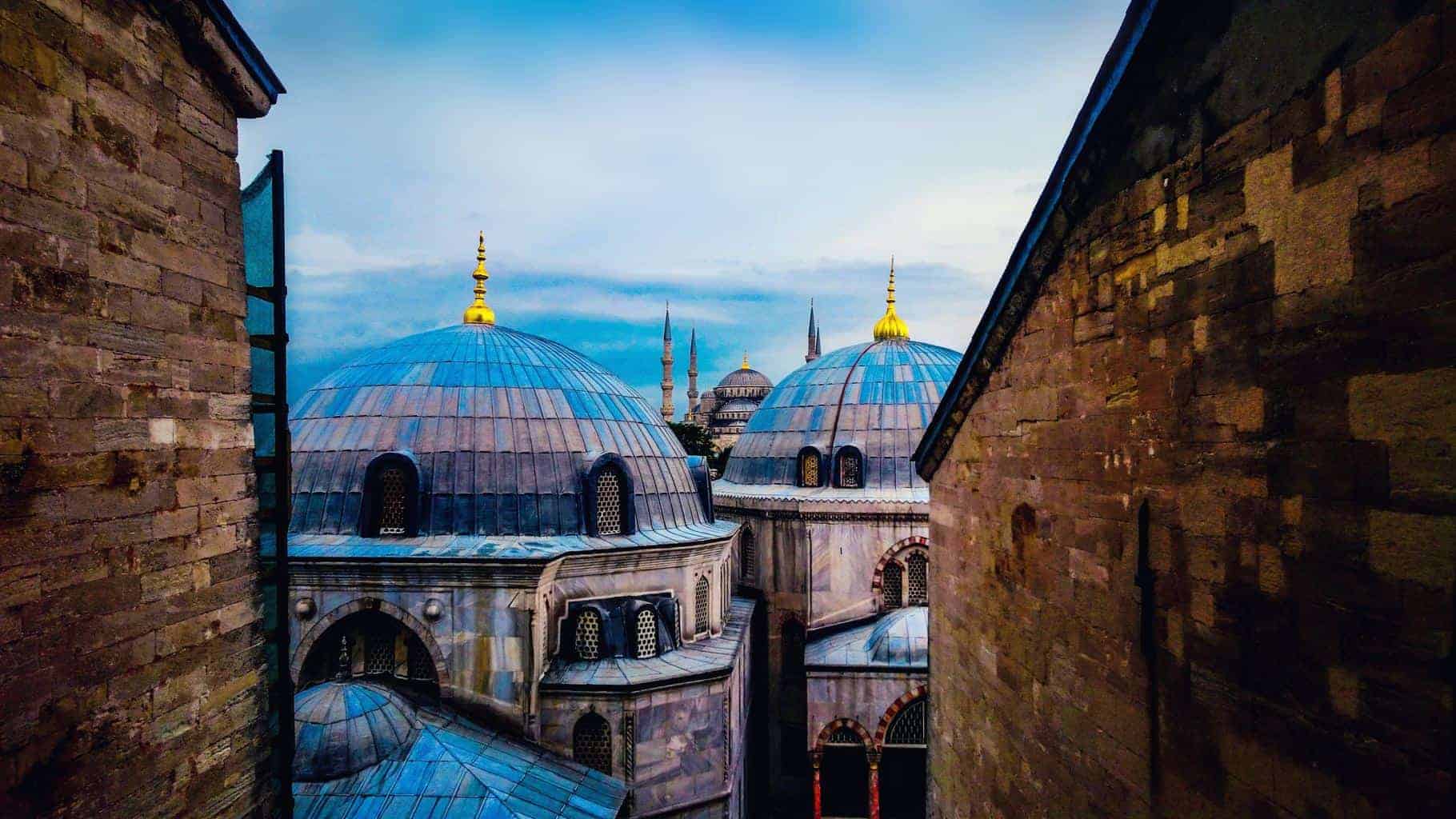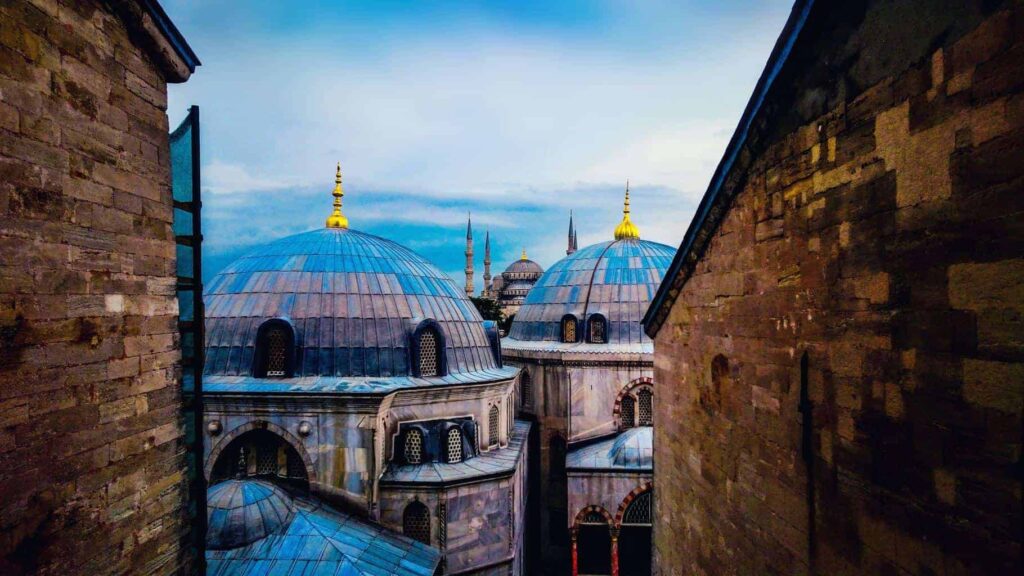 Hit up the Festivals
Festivals celebrating everything from film to food are held throughout the year in Turkey. Head to Istanbul to enjoy Turkish and international films at the Istanbul Film Festival held every year in April.
Watch Opera unfold before you in the 2000-year old ancient Roman theatre at Aspendos (mentioned above), during the annual International Aspendos Opera and Ballet Festival. Take part in the week-long spectacle that is Cappadox and enjoy music, contemporary art, gastronomy, walking and yoga. Or indulge your love of rock music at the annual Rock'n Coke festival in Istanbul.
Hot Air Ballooning in Cappadocia
You've no doubt seen dreamy images of hot air balloons floating above a whimsical looking landscape (like the one below), so you'll have a fair idea of how popular a pastime hot air ballooning in Cappadocia is. But its reputation as one of the best things to do in Turkey is well deserved.
Where else can you explore one of the most unique panoramas in the world while flying silently overhead with nothing between you and the conical limestone rocks but a sturdy wicker basket?
This Turkish region is an incredibly intriguing place in its own right, so be sure to stay for a few days and check out some of the other amazing things to do in Cappadocia while you're there!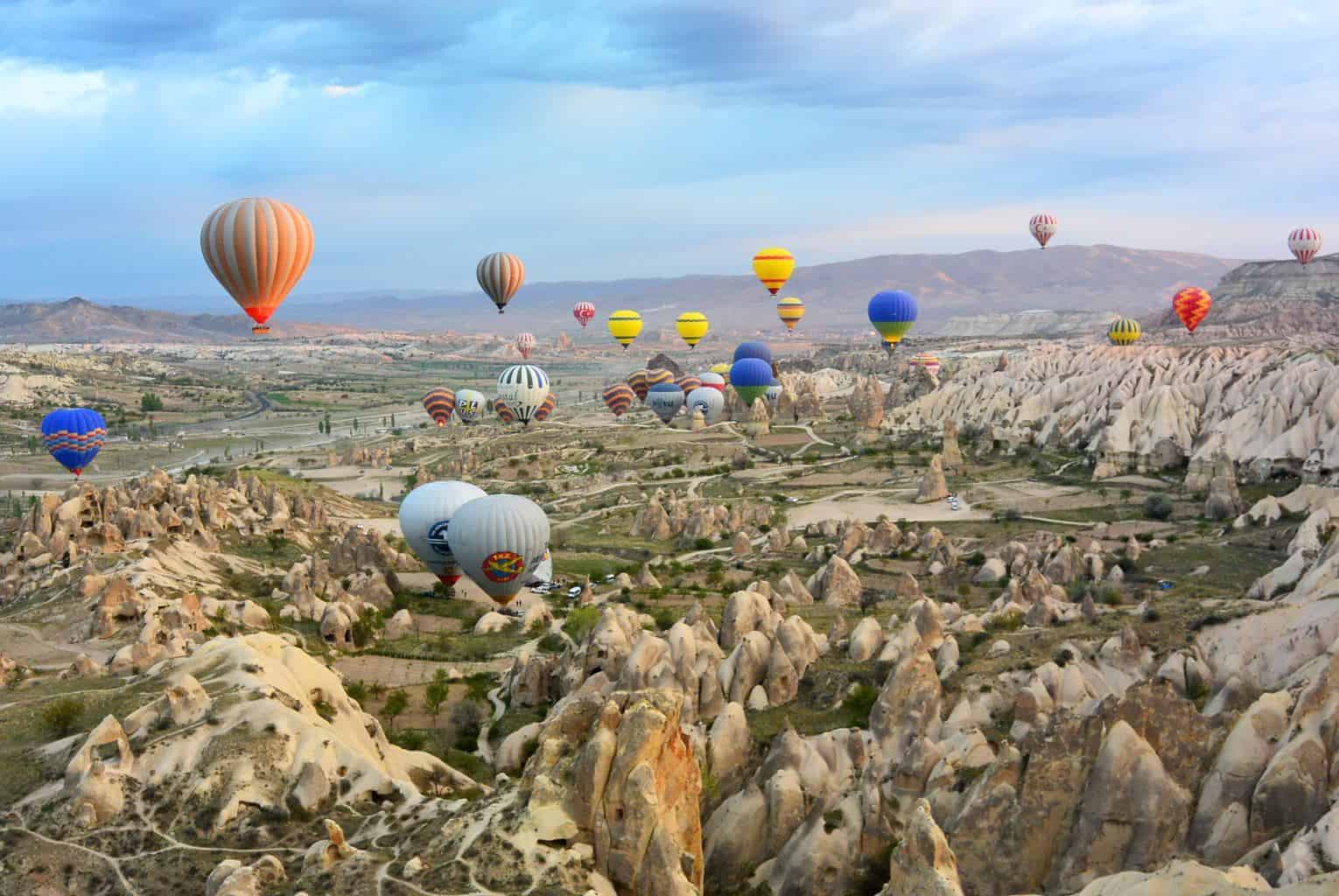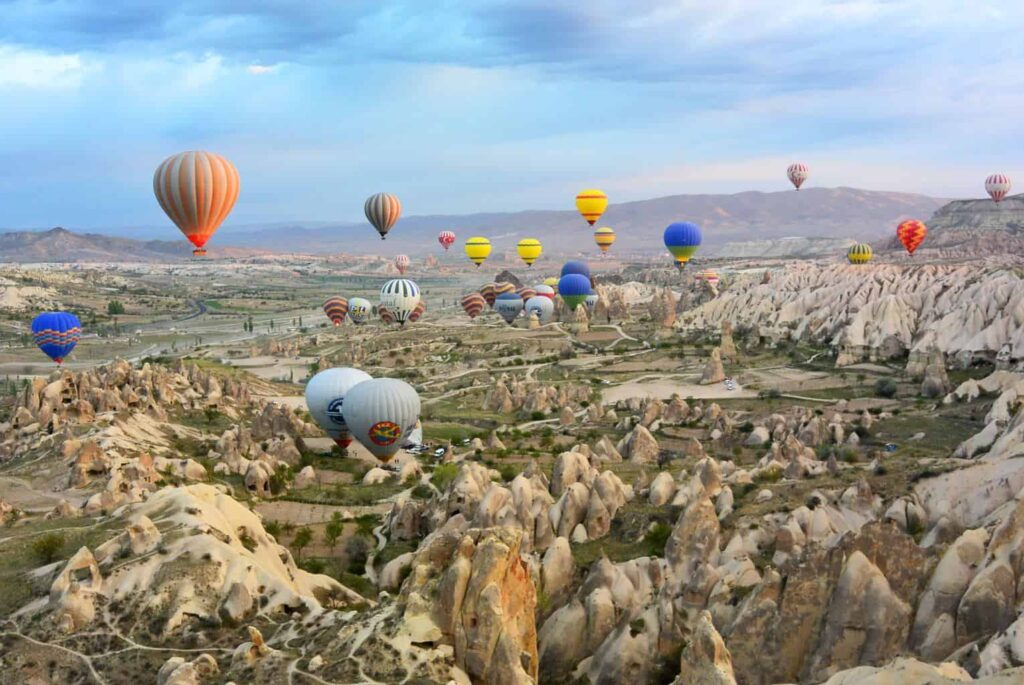 ---
Turkey is now firmly on my wish list of places to visit! A country full of character, beauty and culture – what's not to love! I can't wait to get planning, how about you?
This post was brought to you in collaboration with Dealchecker.
Pin this for later!