I'm sure I'm not alone in thinking 2017 has absolutely flown by. I mean here I am sitting at the same desk, in the same room, in the same house as this time last year. And yet so much has happened in the last 12 months that it's actually quite mind-boggling to think about.
From swimming with dolphins in Akaroa, to four-wheel-driving through the Corsican desert, to being chased by elephant seals in the Falklands. It's been a year of adventure.
This year saw me take 18 flights, 6 long-distance train journeys, 4 overnight ferries, and more hours in the car driving across France and Spain than I care to admit!
I've visited 8 countries (including two new-to-me ones), we've moved house five times, had some once-in-a-lifetime experiences, gone home to New Zealand, bought another house in France, and completed two home exchanges!
Read on to find out what we've been up to both at home in France, and abroad…
---
January – Charente-Maritime
I like to refer to January as the calm before the storm. The year started without much ado. We were just getting into the groove of living in France after the initial frustrations of setting up two businesses, buying our house and getting Arthur settled into school.
We'd been in our country house just outside of Saintes for about 5 months and had almost finished decorating and furnishing it. Little did we know then that life was just about to turn on its head once again!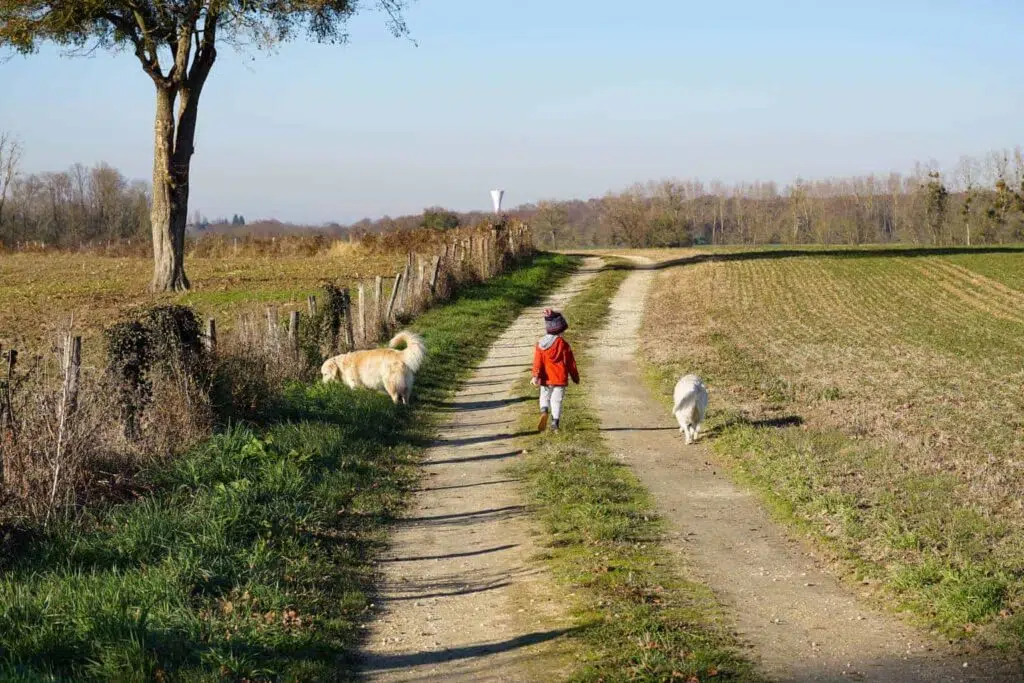 February – Edinburgh, Lake District and Provence
In February my husband Julien, who is also self-employed, got a 3-month job contract in Provence. Rather than commit to commuting 6.5hrs each way, every week, we made the decision to temporarily (or so we thought at the time) relocate our lives to Provence.
We found a long-term holiday rental in Pelissanne and proceeded to pack up. Shortly before we moved, we had a quick getaway booked for Edinburgh and the Lake District.
With just one night in Edinburgh, we stayed at the centrally located Old Town Chambers – a beautiful apartment located right in the old town. Arthur was tired after a very early flight, so our exploring was limited but we enjoyed walking around the city, visiting the amazing National Museum of Scotland and eating delicious food.
The next day we bundled into our rental Mini Clubman (hired for the sole purpose of living out my childhood fantasy) and headed down to the Lake District for a few days. We stayed at a luxury B&B just outside of Cockermouth and spent our days exploring the beautiful villages, lakes and walks of the region.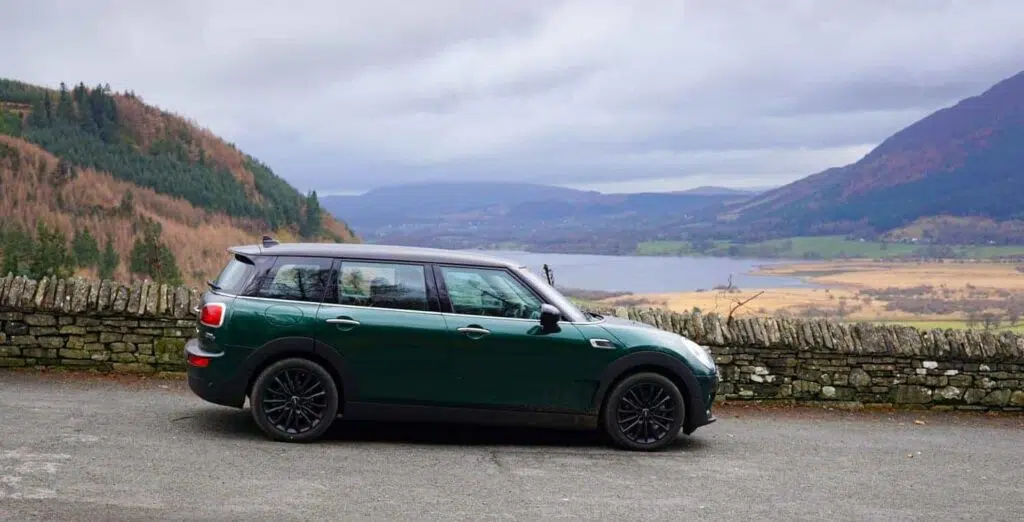 March – Falkland Islands
Not long after we'd arrived in Provence, I got the opportunity to travel to the Falkland Islands for a ten-day famil. To be honest, I had no idea about the Falklands when it was proposed, but I'm never one to turn down an opportunity to travel!
It ended up being quite the adventure – starting with the flight. The quickest way to get to the Falkland Islands from the UK is via an RAF chartered flight. I had visions of being strapped down to steel seats on a military-style aircraft, but the reality was much more comfortable. Just like a regular flight – minus the wine! While in the Falklands I visited the main island, East Falkland before flitting around four of the smaller outer islands with the help of the national carrier – FIGAS.
I was totally in my element in the Falklands. Hours and hours were spent walking the wild, untamed land, watching the wildlife, and taking more photos than any sane person should admit to. It was such an incredible experience, and the sheer remoteness of the islands means it would be hard to replicate such an experience anywhere else in the world.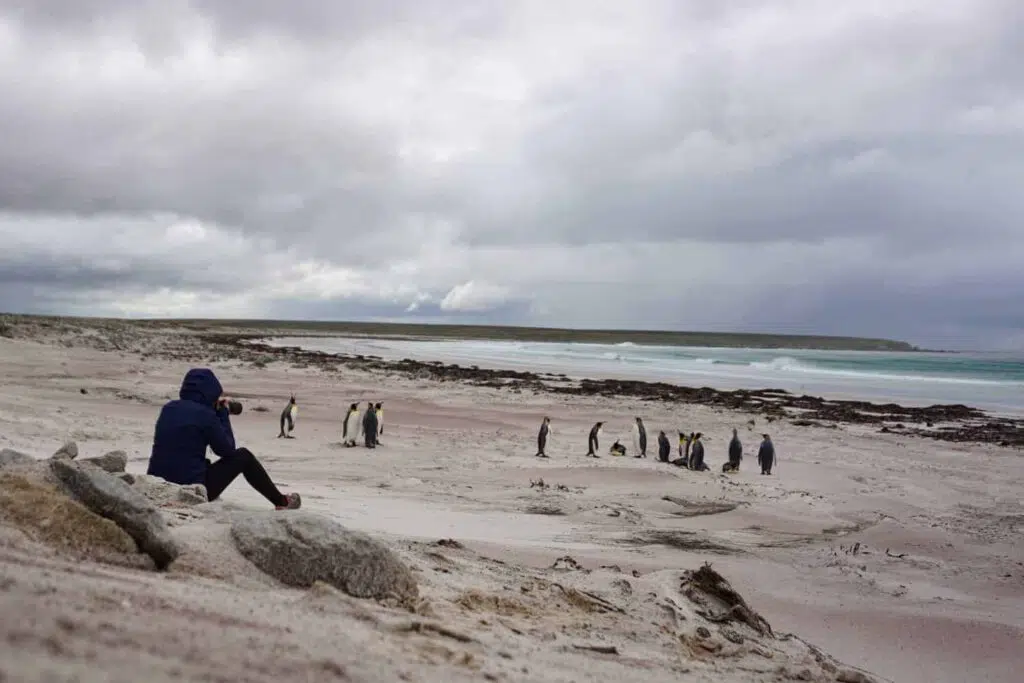 April – London
I had a few weeks to settle back into life in Provence and spend time exploring the breathtaking region that surrounded us. We visited the villages of the Luberon, hiked the calanques of Cassis, visited many of the castles, including the amazing Château des Baux de Provence, and spent weekends rummaging through vide greniers.
I did take a couple of trips in April. First was a quick trip to Cantal to celebrate Arthur's birthday with his grandparents, before heading up to La Rochelle to get my visa renewed for another year – never fun, but a necessary evil. And later on in the month, I travelled to London for 3 days to attend Traverse – a travel blogging conference.
The conference took place next to the O2, but due to my usual last-minute planning, I had to book an Airbnb a fair way away, in Angel. That turned out to be a bit of a blessing, as I got to rediscover one of my favourite neighbourhoods from when I was a London local.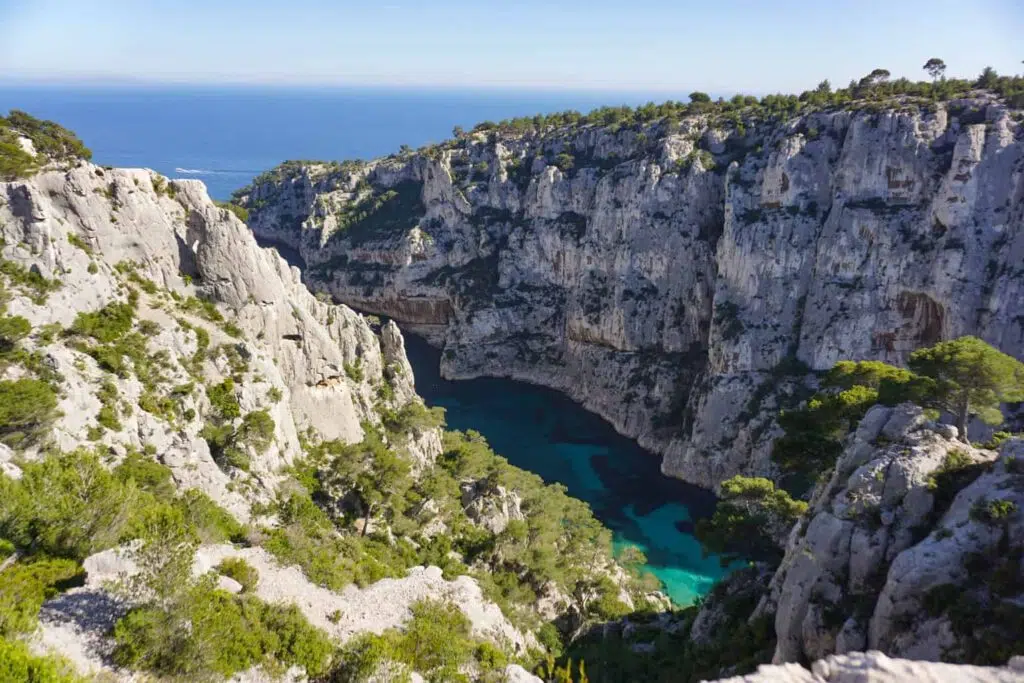 May – Corsica and Sardinia
May was a great travel month, but we had a few curveballs thrown our way too. First, we had the news that Julien's contract would be extended – at least until the end of the school year. I was really hoping for this news as Arthur had settled in so well into his new school that I didn't want to have to uproot him again. But the bad news was that we'd have to move rentals for the remaining 5-6 weeks of the school year.
In early May, we had a short getaway to Corsica. Corsica was such a surprise to me! I had no idea of the rugged beauty that would await us on the island and I quickly realised 4 days was never going to be enough. But we jam-packed as much as we could into the short time we had. We took a 4×4 adventure to two of Corsica's most beautiful beaches – Saleccia & Loto. We went on a cruise around the Calanques de Piana. And we explored the mountainous region surrounding the little traditional caravan that we'd booked on Airbnb. Needless to say, Corsica is high on my list for a return trip!
Back in Pelissanne we packed up and found a new rental (easier said than done when it's June, in a popular holiday spot, last minute, and you have two big dogs). But we had weeks gap between moving out of our current place and into the new one. Naturally, we used our week in limbo to discover another of the Mediterranean islands – Sardinia!
Our holiday in Sardinia was a much slower pace than the previous stint in Corsica. This time we found a place (Airbnb for the win again!) right on the beach at Cala Liberotto, and we took it easy. We still explored, but with a week up our sleeve, we didn't have to rush things. We hung out on the beach, ate local cuisine, and enjoyed the early summer weather and tranquillity.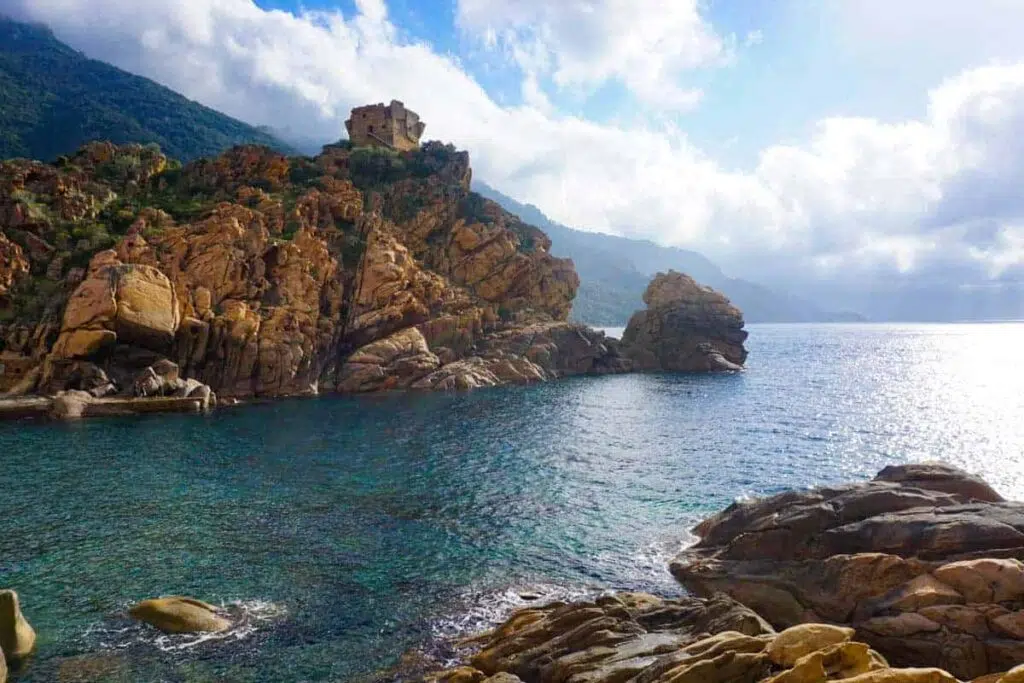 June – Paris
Ugh, June. We moved into our new rental in Pelissanne. And promptly tried to find a way to leave again. Most of the time we love Airbnb, but it's largely up to the integrity of the people listing their properties to accurately describe them. And in this case, the house was a long way from what was described.
I won't go into the nitty-gritty, but it ended up being a two-week battle to get a portion of our month's rent back (we lost out big time), while frantically trying to find another place to rent. We eventually ended up moving back into our original rental (which was free again) for the final two weeks of the month.
Que move number three for the year. The saving grace of the month – my mum arrived in France in the last week of June. She was flying all the way from Gisborne, New Zealand, so I decided I'd pick her up in Paris and help her find her way to Provence.
I went up to Paris a day early as I hadn't spent any time in the city for a few years, and had such a lovely time. I strolled around aimlessly at first but soon realised how easy it was to walk to many of the finest attractions in the city. I had stumbled on my own little walking tour of the city! The next day I picked mum up from the airport and took the TGV back to Provence.
July – Charente-Maritime
French school holidays had arrived and it was time to move back to Saintes. We enjoyed laid-back days in the house we had so promptly moved out of 5 months earlier. It was fun getting to know Saintes and the surrounding areas all over again. Julien's contract had been extended once again – at least until the end of the year – so we had to decide what we were going to do long term.
Provence felt like home now. But our house, which we still loved, was half-way across the country! Many sleepless nights later, we decided to go ahead and purchase a little pied-à-terre in Provence.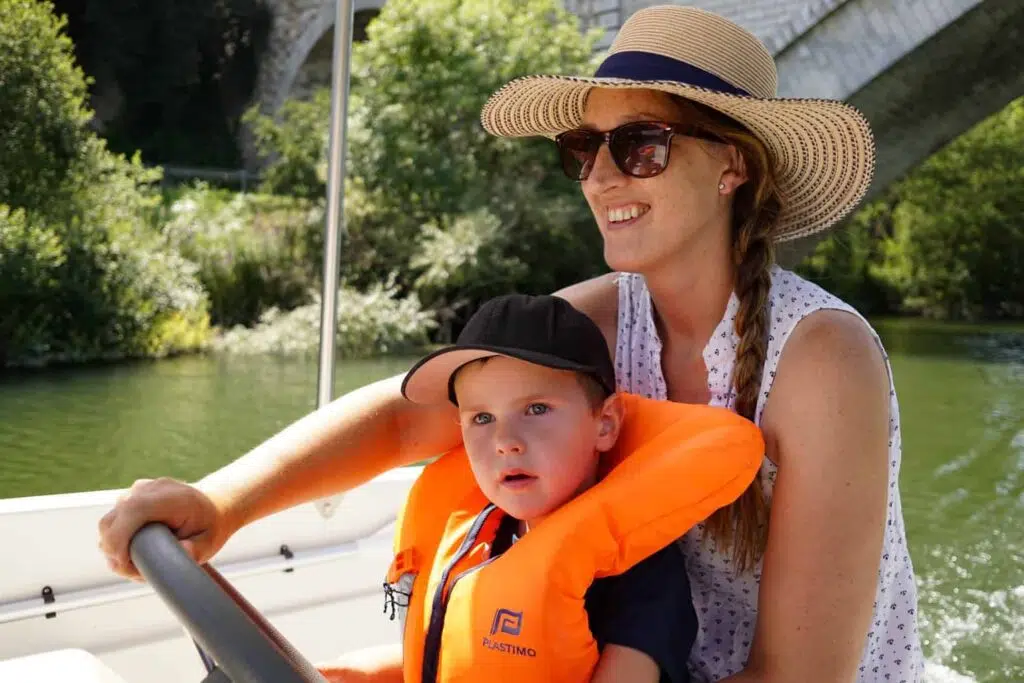 August – Barcelona, Provence and Charente-Maritime
August in France is the best. Long hot days without the humidity I'd become accustomed to living in New Zealand. Our pool was finally sparkling blue again after turning green due to neglect over winter, and the garden was an oasis.
We had our first Home Exchange in August, which was promptly followed by our second. The first was in Premià de Mar – a beachside town right next to Barcelona. It was an amazing house – we couldn't believe our luck! I quickly became a huge fan of home exchanging. It really lets you live like a local, and it's the ideal way to reduce your travel footprint.
We spent our days walking to the beach, taking the train to Barcelona, and probably far too long in the town's dog parks thanks to our four-legged companions.
From Barcelona, we drove straight up to Provence where we had arranged a second home exchange. Remarkably, we had found one a few doors down from the house we were about to buy so it was the ideal time to explore our new village while also organising the logistics of moving down permanently in a few weeks time.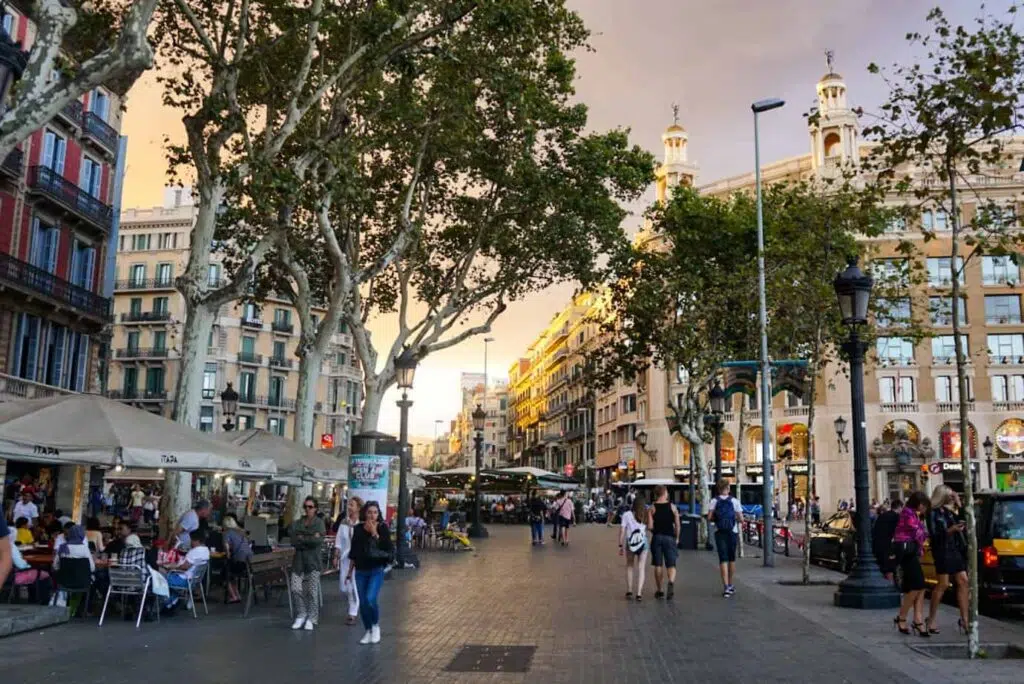 September – Provence
Move number 5. Back down to Provence we went for the start of the school year and into our new home. We hadn't settled on the property yet, but the ex-owners were very kind to let us rent it for a few weeks first. It was a busy month furnishing our new house (it felt like we spent every waking moment in Ikea!), Arthur had a very rocky start to school, and my mum went home.
All-in-all it was a bit of a downer after our busy summer. Things eventually got better as the month passed and we got back into our groove. I also started private French lessons in September which I'd been putting off forever. But I was embarrassed to admit that after over a year in the country, my French was still almost non-existent. I was determined to change that!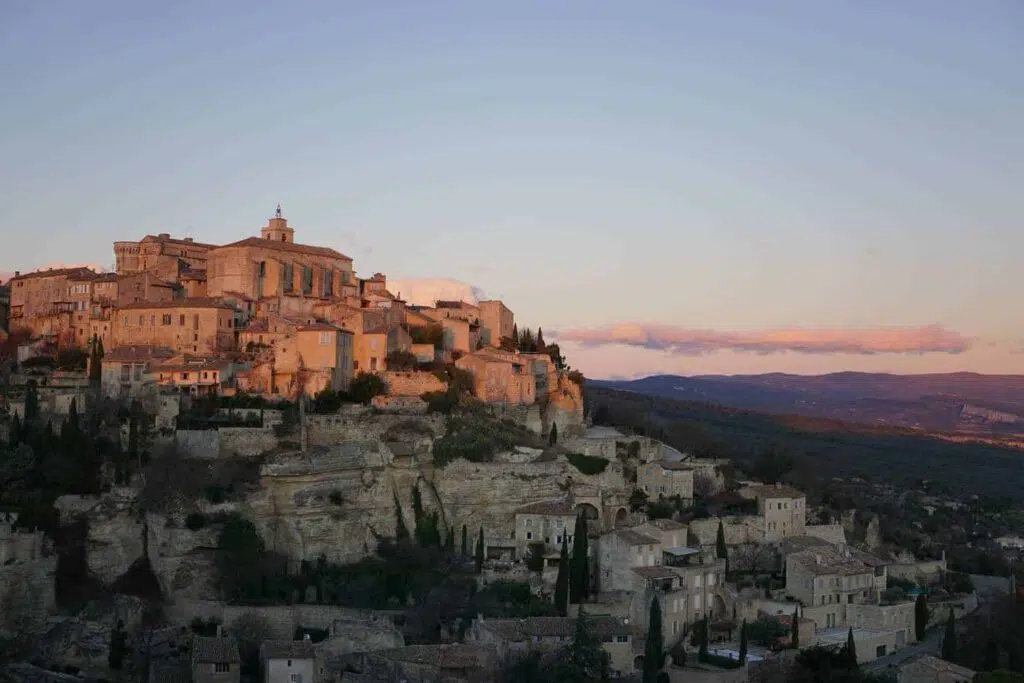 October – Ireland and New Zealand
October was another insane month. At the beginning of the month, I was heading over to Ireland to attend TBEX – another travel blogging conference that was being held in Killarney. I thought it'd be rude to travel all that way and not see more of the country. So I booked a car, flew to Cork, and proceeded to explore the County Kerry portion of the Wild Atlantic Way.
What an incredible country Ireland is! I had an amazing time discovering some off-the-beat places and a few more famous ones along the way. An absolute highlight was Mizen Head – the most Southwesterly point in Ireland. I spent hours walking the tracks, taking pictures of the jagged cliffs and watching seals playing in the choppy waters below me.
A few busy days in Killarney followed. First, there was a tour to Dingle to meet fungi the famous dolphin, and to taste Ireland's finest gin and whiskey at the Dingle Distillery. Followed by the learning, inspiration and networking that summed up TBEX.
I was back in Provence less than two weeks when we had to pack our bags again – this time for 6 weeks in New Zealand! Once again, Arthur & I were using Julien's work as an excuse to travel and visit friends & family back home. We figured we'd be going back for a visit sooner or later, so this proved to be a good opportunity to save one airfare.
40 hours of solid travel with a 4-year-old is an ask, but as usual, Arthur took the trip in his stride and we arrived (only a little frazzled) in Christchurch late October.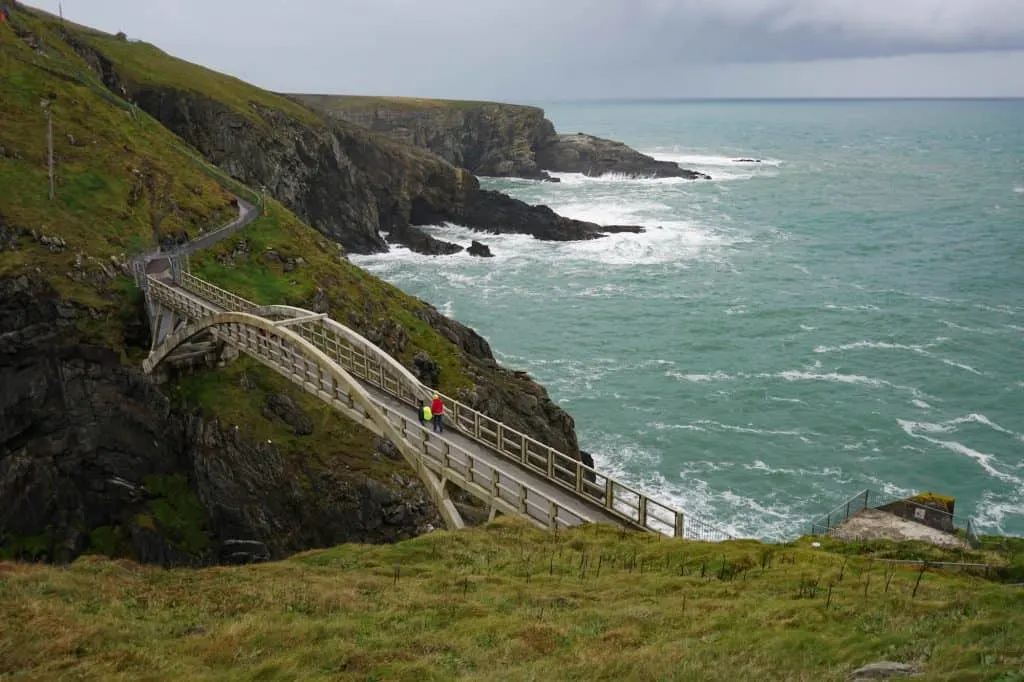 November – Christchurch, Auckland and Gisborne, New Zealand
Pretty much as soon as we landed in Christchurch I wrote a list of all the things I wanted to see while I was there. Top of my list was swimming with wild Hector's dolphins, which I was lucky enough to tick off that first weekend in NZ!
Also on the list was a weekend in Hanmer Springs, visiting my childhood favourite Moeraki boulders and going to Mount Cook. Well, we didn't manage to get to Mt Cook, but we had a wonderful weekend in Hanmer Springs and I loved taking Arthur and Julien to Moeraki boulders for their first time.
At the end of the month, we left Julien in Christchurch while Arthur & I travelled north to visit family. I also managed to squeeze in a girls weekend in Auckland while Arthur stayed with my mum in Gisborne. We met up with friends for lunch, shopped in town, drank too much wine on Waiheke Island, ate amazing food and indulged in a spa treatment, i.e. the perfect weekend.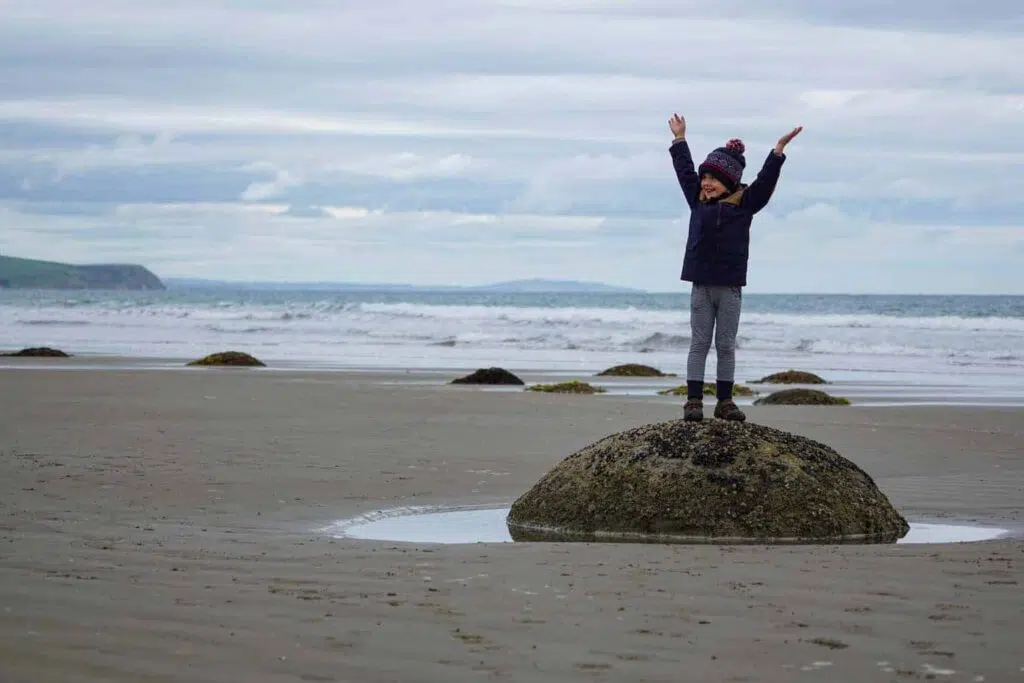 December – Qatar, Costa Brava, Provence and Charente-Maritime
On the way home to France we spent two nights in Doha, Qatar which ended up being a bit of a disaster. The hotel we stayed at was lovely, but our sleep times were so messed up that we ended up being awake all night and wanting to sleep during the day. With nothing open, we strolled the quiet hotel corridors, ate room service and waited it out until the pool area opened at 7am.
We did manage a quick trip to Souq Waqif and re-lived a few precious memories of our last trip to the city, but it was all too much for Arthur who fell asleep at the table at midday. And so we retreated back to the hotel for a snooze.
We were flying back into Barcelona (it's closer than Paris), and at the last minute decided we'd be too knackered to drive all the way home after spending another night awake in the hotel. As predicted, Arthur slept the entire flight. But we weren't as comfortable/relaxed, so it was a relief knowing a bed awaited us on our arrival.
We'd booked an apartment at Torremirona Relais Hotel Golf & Spa as it was on the way home and would knock over an hour off our drive home the next day. But waking up to a beautiful sunny morning, and after indulging in one of the best hotel breakfasts I've experienced, we decided to stay another night and explore the Costa Brava that day instead of heading home!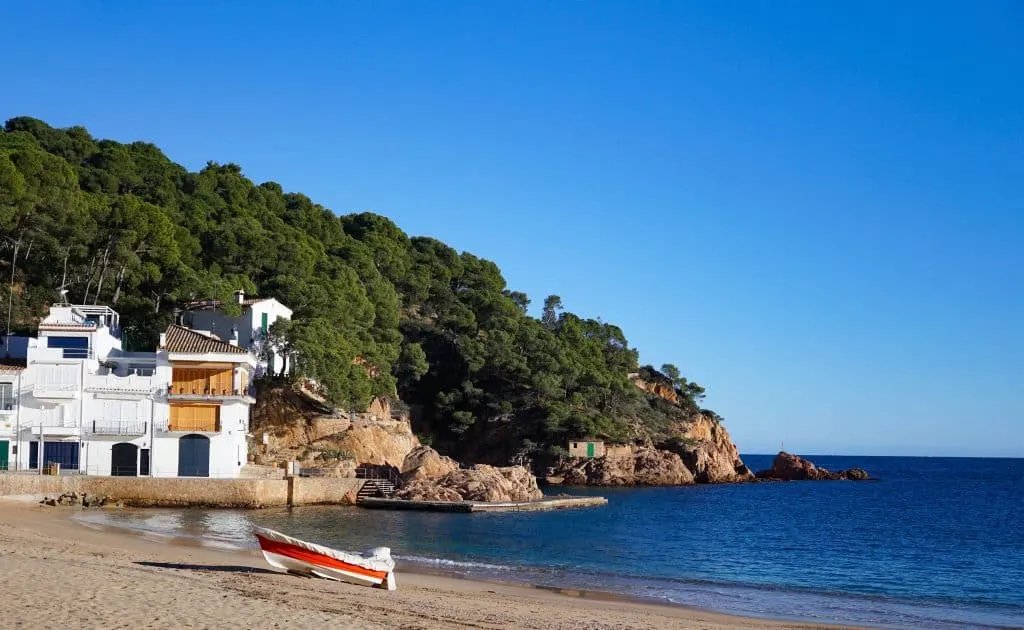 The rest of the month passed in a blur as Arthur went back to school, Julien went back to work, and I finally had a few spare hours to get some work done after being a full-time parent for the best part of two months. And to wrap up the year, we arrived back to our house in Saintes for Christmas. We had come full circle.
---
As the year draws to a close, I'm reflecting on what has been achieved. I'm happy and extremely grateful we've had so many chances to travel and spend time together as a family. But if there's one thing I wish for 2018, it's a little more stability – I'm not sure I can handle moving house again. At least not as much as we did this year…!